You just can't help but feel romantic while strolling around the streets of Barcelona – there's this feeling of nostalgia everywhere you go. The old city is just bursting with romantic spots ready for you and your loved one. Just picture you and your date walking along the narrow streets of Barcelona; a happy blur of people enjoying the night and a warm light hangs from above guiding your steps – this is it. This is the perfect time to say 'Te quiero.' 
Swoon! But do you know what can make this even more magical? Surprising your date with flowers! Fortunately, we've compiled the best flower shops in Barcelona just for you.
1. HERBS BARCELONA
Though fairly new to the flower delivery game, Herbs Barcelona slowly but surely amassed loyal customers through the years. Equipped with expert florists and friendly customer support, this company is here to stay.
SPECIALTY
Classic Bouquets
SELECTION SIZE
Large
STARTING PRICE
€19
DELIVERY FEE
Information available upon checkout
WEBSITE
https://www.herbs.es/
SOCIAL MEDIA
Instagram: @floristeria_herbs_barcelona
Facebook: /Herbsfloristeriabarcelona/
CONTACT DETAILS
[email protected]
(+34) 93 415 13 77
WHAT PEOPLE LIKE
MODERN AND DYNAMIC STYLE. From traditional bouquets to the more exotic bunch, this company will provide flowers for every occasion. Check their full catalog online to see their large collection of plants and flowers.
PLANT RENTALS. A fresh breath of greenery can take any event to the next level. Fortunately, you can now create a green space instantly with plant rentals. Check Herbs Barcelona's plant collection now!
EXPRESS DELIVERY. They can deliver your flowers as fast as 2 hours. Yup, that fast. By having a chain of local florists available at hand, Herbs Barcelona can assure you that your flowers will get there on time, every time!
PRODUCTS
PLANTS: From €19.00
BOUQUETS: From €19.00
CUSTOMIZABLE BOUQUETS: Starts at €7.90
DELIVERY & PAYMENT
Delivery details are available upon checkout. They accept major credit/debit cards and PayPal.
2.  FLORSTER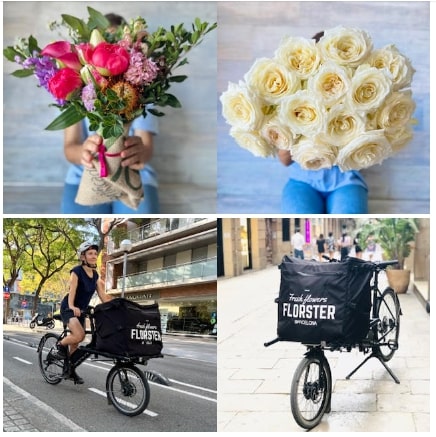 Florster is a startup business which recently opened in 2017. This shop aims to provide the locality with fresh and high-quality blooms as well as floral arrangement. They develop this site in order to assist customers in purchasing blooms at the comfort of their home. They have been in the industry for 5 years, the starting price is 44 euros to 128 euros and they have added chocolates, plants and preserve flowers too. To make sure they earn those, florists ensure that all blooms are well coordinated and are arranged in a beautiful manner.  Florster is also applauded for their unique and reliable delivery system. They send a video of the delivery for free so people can see everything as if they were there, plus they deliver by bicycle which is truly eco-friendly.
| | |
| --- | --- |
| Specialty | daily design, delivery by bicycle and video of the delivery for free |
| Selection Size | Small, medium, large |
| Starting Price | 42euros to 128euros |
| Delivery Fee | Free |
| Website | |
| Social Media | Instagram: @florsterfreshflowers |
| Contact Details | +671157673 | [email protected] |
WHAT PEOPLE LIKE
GUARANTEED FRESH BLOOM

. The shop ensures that only those fresh and high quality blooms will be included in your bouquet. Further, they replenish their source as frequently as possible in order to maintain the freshness of the blooms. 

UNIQUE ARRANGEMENT

. Florster does not want to be a typical shop where customers can browse through their collections and choose what they want. Instead, they love to give personal touches to their blooms and arrangement. However, you cannot customize the flowers such as choosing what goes with your bouquet or not.

FAST DELIVERY.

The shop takes pride in its fast and swift delivery. As a matter of fact, they can deliver within 2 hours from the moment you ordered from their site. That means, you will only have to wait for a short period to get your blooms. 
PRODUCTS
FLOWER ARRANGEMENT:

€42 – €75
DELIVERY AND PAYMENT
Florster can send your flowers in a matter of 2 hours from the moment you place an order. All deliveries are free of charge. 
3. FLOWERSWILL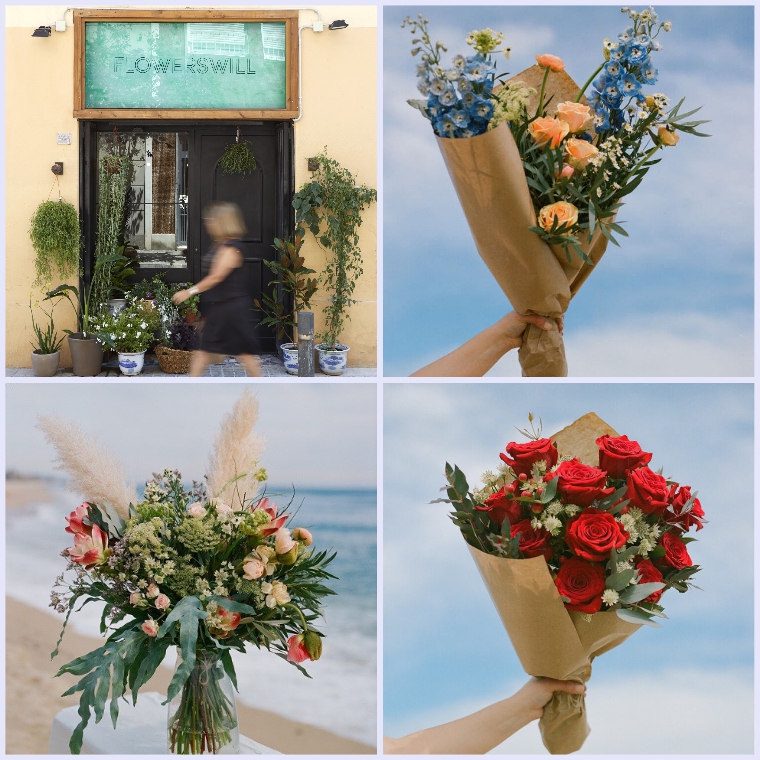 The people over at FlowersWill dub themselves as 'secret messengers.' Totally fitting since their passion for gardening and all-things flower root to the belief that messages told through flowers are special. With this, they've moved from just selling their products at their green atelier in Sant Gervasi to selling online!
SPECIALTY
Limited Edition Seasonal Flowers
SELECTION SIZE
Curated
STARTING PRICE
€30
DELIVERY FEE
Information available upon checkout
WEBSITE
https://flowerswill.com/
SOCIAL MEDIA
Instagram: @flowers_will
Facebook: /theflowerswill/
CONTACT DETAILS
[email protected] Whatsapp / Call : +34 655 476 369
WHAT PEOPLE LIKE
WEEKLY SEASONAL BOUQUET SELECTION. Each week, FlowersWill create a new flower arrangement for their limited edition bouquets. They choose seasonal flowers that would complement the style for the week, making sure customers can expect a new piece when they come back.
BESPOKE BOUQUETS. The company also offers customizable bouquets that you can work with their in-house florists, assuring that the final piece will suit the person you're giving it to.
HOMELY FINISH.  The company's style is never commercial so the packaging follows that as well. Not only does it look rustic, but the wrapper is also a water-resistant paper that protects the flowers during delivery.
PRODUCTS
FLOWERSWILL BOUQUETS: From €30.00
RED ROSES: From €40.00
BESPOKE: From €45.00
DELIVERY & PAYMENT
Order by 12 pm for same-day delivery. Payment options include PayPal and major credit/debit cards.
4. AU NOM DE LA ROSE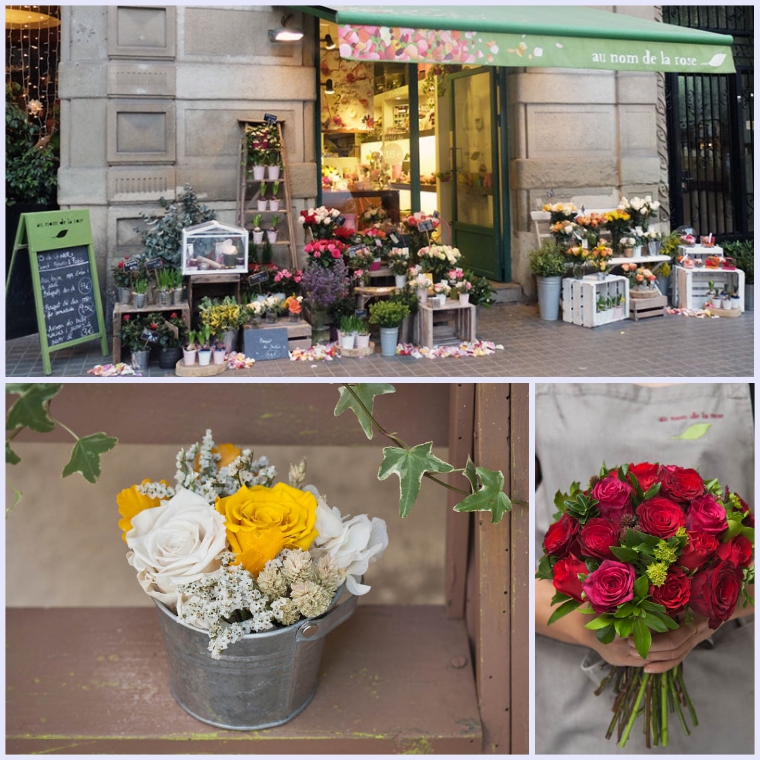 On the corner of Valencia and Enric Granados street stands Au Nom De La Rose, a charming flower shop that only offers one variety of flower – you guessed it: Roses. Their concept was fairly simple, focus on this one type of flower and perfect it. And they did.
SPECIALTY
Lush Rose Arrangements
SELECTION SIZE
Moderate
STARTING PRICE
€21
DELIVERY FEE
€ 9.90
WEBSITE
http://aunomdelarose.es/
SOCIAL MEDIA
Facebook: /aunomdelarosebcn
CONTACT DETAILS
[email protected]
93 451 16 50 | 93 451 16 52
WHAT PEOPLE LIKE
LARGE ROSE COLLECTION. While some companies may lure you with their large variety of flowers, this company will wow you with their dedicated Rose Collection. From the traditional rose bouquets to the eccentric rose trees, they made sure you won't run out of choices.
BEAUTY AND QUALITY. By focusing on just one type of flower, they were able to spend more time on selecting quality flowers straight from the farms. They're confident that each rose in their shop is both of beauty and quality.
LONG HISTORY.  In 1991, the company started its floral business in Paris. Since then, they've opened more shops around the world. Finally, in November 2006, the Barcelona branch opened and no surprise that people quickly warmed up to it.
PRODUCTS
BOUQUETS: From €32.00
BOXES AND HATBOXES: From €21.00
VERTICAL CENTERS: From €42.00
HEARTS OF ROSES: From €49.00
ROSE TREES: From €38.00
RUSTIC CENTERS: From €29.00
ETERNAL ROSES: From €21.00
DELIVERY & PAYMENT
Contact store for same-day delivery. Order by 7 pm for next-day delivery. Payment options include major debit/credit cards.
5. FLOWERS TO BARCELONA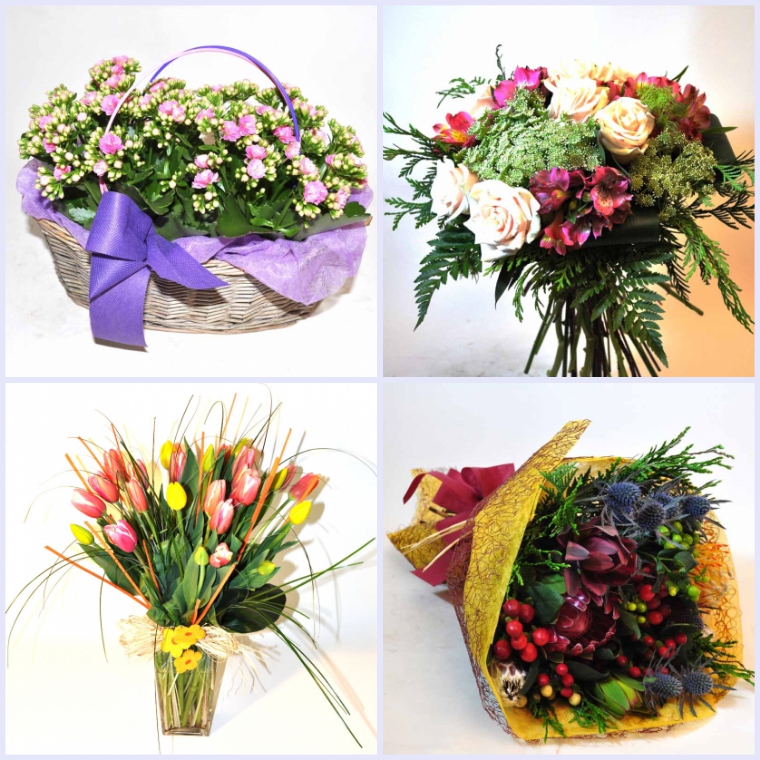 Online florists dedicated to delivering quality flowers in Barcelona. This is Flowers to Barcelona; local florists aiming to get maximum satisfaction.
WHAT PEOPLE LIKE
PROFESSIONAL FLORISTS. Every florist at Flowers to Barcelona has been trained and certified in Floral Art School of Catalunya. They're not only experts, but they're also veterans with more than 20 years of experience.
WIDE VARIETY OF FLOWER ARRANGEMENTS. Their flower catalog balances classic-styled bouquets with the more trendy pieces. Always working with fresh materials and ideas; they were able to retain traditional flower arrangements at the same time create new and dynamic floricultural products.
PRODUCTS
BOUQUETS AND CUT FLOWERS
WREATHS AND BASKETS
FUNERAL FLOWERS
NEW BABY FLOWERS
DELIVERY & PAYMENT
Delivery schedule: Morning delivery is from 9h to 15h and afternoon delivery is from 14h to 22 h. Payment methods include PayPal and major debit/credit cards.
6. MAREA VERDE TIENDA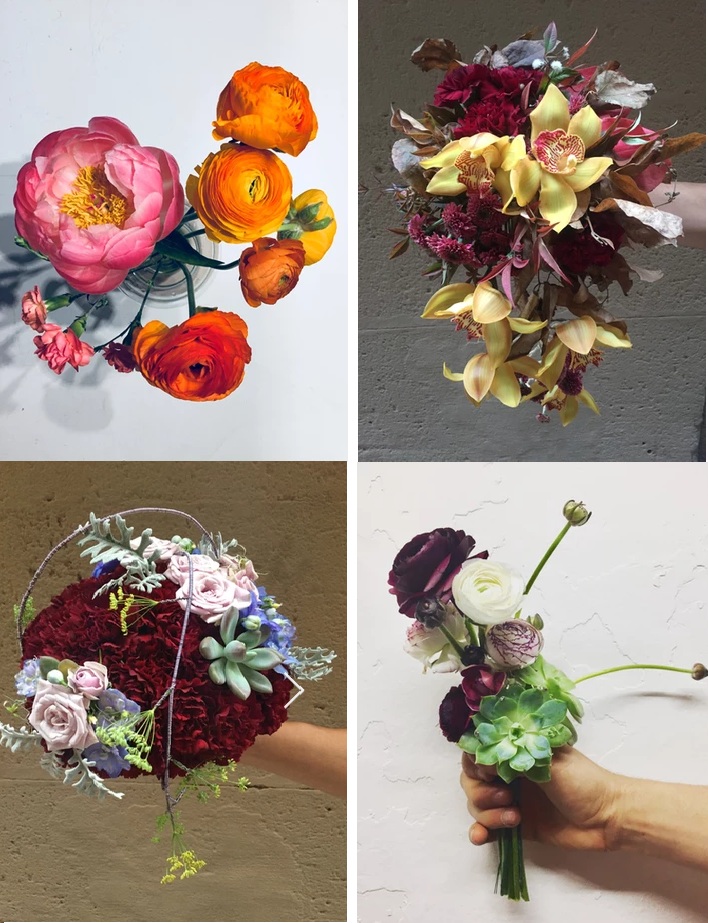 Marea Verde Tienda is a plant concept store specializing in great variety of plants and botanical complements. They also include Kokedamas (Japanese technique, through which the plant is preserved in a natural environment), and terrariums in their collection. Aside from selling these products in retail, they also offer arrangements suited perfectly for events, garden styling, terraces, public spaces and interior design with plants.
WHAT PEOPLE LIKE
UNIQUE DESIGNS.

Marea Verde Tienda offer some of the best and most unique arrangements, primarily of green plants, in the entire city of Barcelona. With their collection and ideas for interior design, you can be able to transform your places into a brighter and more refreshing one.

100% CUSTOMER SATISFACTION.

The team believes that the clients' pleasure must always be given priorities and true enough, they always earn 100% satisfaction rating from the beloved customers
PRODUCTS
GREEN PLANTS
TERRARIUMS
HAND BOUQUETS
DELIVERY AND PAYMENT
Contact shop for more details.
7.  FLOR DECOR
Flor Decor is an online boutique that specialises in stunning, high quality floral arrangements alongside other gift options.
Everything on their humble catalogue screams luxury, which isn't at all surprising considering that the shop is dedicated to using only the finest flowers for all of their pieces. Choosing Flor Decor to help out with your gifting woes means getting the opportunity to give gifts with good wishes.
WHAT PEOPLE LIKE
FLOWER SUBSCRIPTIONS. Are you always in need of flower gifts? Well, Flor Decor has the perfect solution with their subscription services. For a set fee, they'll send you flowers on a regular basis. 
CARE INSTRUCTIONS. While fresh flowers aren't expected to last forever, we can still hope that they'll last a long while. Fortunately, every order that comes out of Flor Decor is accompanied with instructions that will aid you in the care and maintenance of your flowers. 
PRODUCTS
Fresh roses
Preserved roses
Luxury candles
Gifts
DELIVERY AND PAYMENT
Flor Decor accepts PayPal and credit cards for payments. The shop delivers flowers the next day after receiving your order from 11:00 to 20:00 Monday to Friday. Order before 00:00 and receive the flowers next day.
8. Flors i Plantes Bertran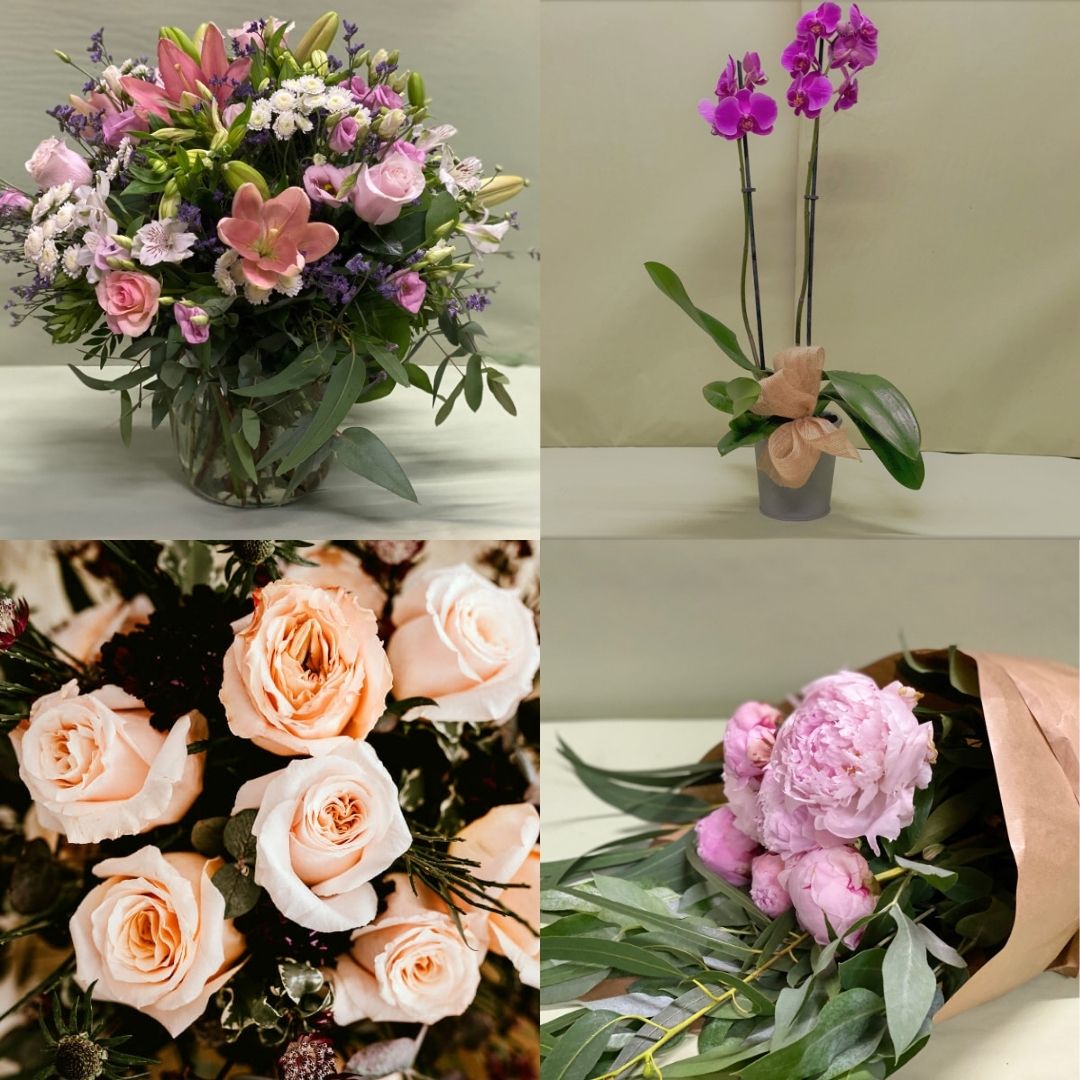 Flors i Plantes Bertran has been providing the people of Barcelona beautiful floral collections since they were first established in 1936. Since then, they have been one of the best shops in the city, already a benchmark for floral art.
Their highly talented florists are readily available to offer their assistance in making a gorgeous arrangement for you. They guarantee only the best blooms at the best price.
WHAT PEOPLE LIKE
PERSONALIZED BOUQUETS. Flors i Plantes Bertran is the place to consider if you're looking for customized floral arrangements as they make bouquets fit to each of their customers' taste. With their innovative designs and artistic skills, rest assured that you will be getting something out of your very own idea. Let them help you make your imaginations come to life.
PREMIUM QUALITY BLOOMS. With over 80 years of experience, Flors i Plantes Bertran can already promise you only quality flowers to style on your arrangement. They already know what works and what doesn't, so you can definitely rely on their expertise.
PRODUCTS
Floral Arrangements
Corporate Flowers
Wedding Flowers
DELIVERY AND PAYMENT
Contact Flors i Plantes Bertran for details about the payment.
9. FLORBOX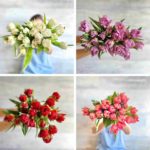 Florbox sources its flowers from both local and Dutch growers. This shop embodies the saying "quality over quantity" with their small but high quality selection. They make sure to only make use of the freshest and highest quality blooms for their bouquets. 
Aside from offering four different types of tulips, they also offer a seasonal bouquet that is made of the flowers of the season in a unique design that changes daily. 
WHAT PEOPLE LIKE
SUSTAINABILITY. From their products to packaging to delivery, Florbox is all for sustainability, and this is what sets them apart from competitors. Their flowers are grown in traditional ways, their packaging is 100% sustainable and they ship their products either by bicycle, electric motorcycles or electric cars. 
FREE & FAST DELIVERY. Florbox provides same day delivery for orders in Barcelona and next day deliveries in the rest of Spain. What's great is that all deliveries within Spain is all for free! 
PRODUCTS
Seasonal Bouquets
Tulip Bouquets
Chocolates
DELIVERY AND PAYMENT
Contact Florbox for more information on delivery and payment. 
Images taken from each company's official websites/social media.