People naturally loves receiving gifts; however, sending the perfect gift for someone takes a lot of pondering and thinking. You have to consider the recipient, the occasion, and the budget. If you want to play it safe, you may opt to easy gifts that are universally acceptable for any occasion and recipient. Fruits Basket are essentially perfect for any occasion and recipient. Here are eight of the best options for fruit baskets in Singapore.
1. RAINBOWLY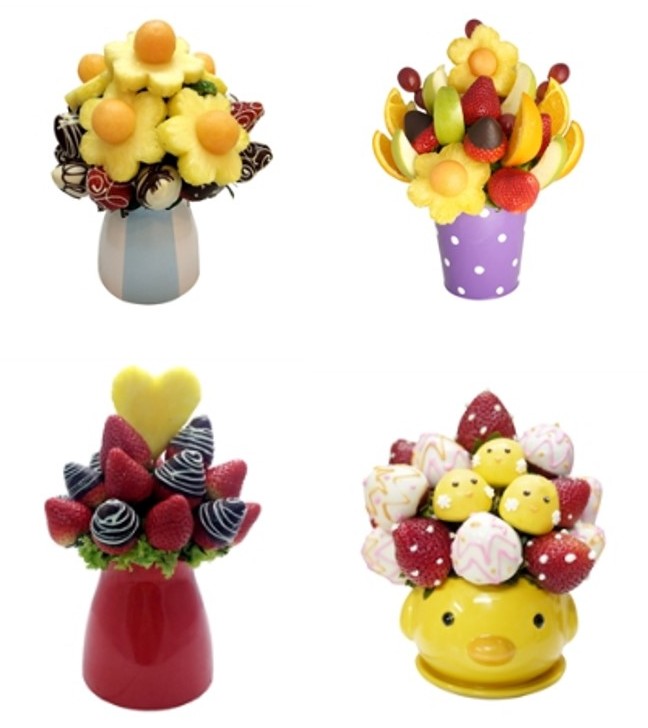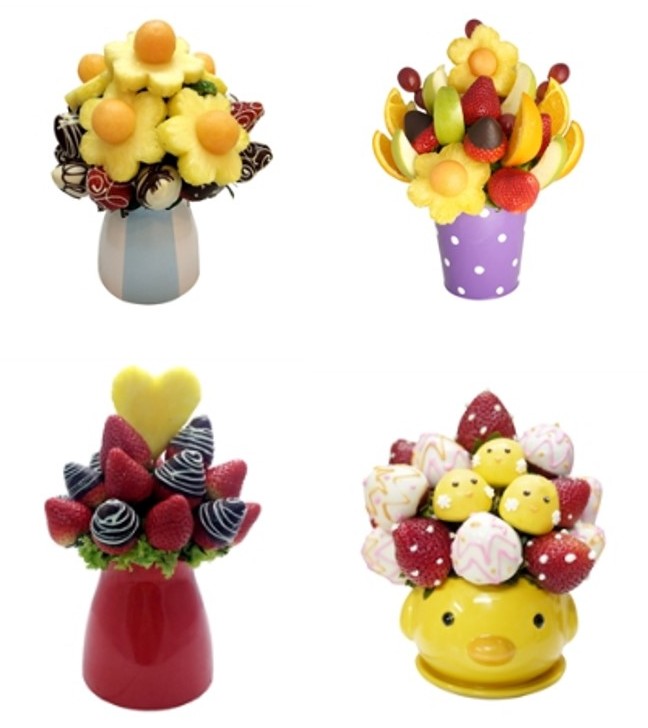 Rainbowly prides itself with their edible gift items most especially their fresh fruit baskets. With their creativity and continuous effort for innovation, they are able to enhance their products regularly to make sure that their customers only get the best that they truly deserve. Their fruit baskets start from small one yet with creative presentation at truly affordable prices.
WHAT PEOPLE LIKE
CREATIVE PACKAGING. Rainbowly believes that the fruit baskets that they provide do not only need to be fresh and healthy but also packaged nicely for their clients to know that they are willing to go extra mile just to give them the best service that they deserve. Their cheapest fruit basket comes in a small container with sliced fruits arranged to look like a bouquet.
EXTENSIVE CHOICES FOR ADDONS. If you wish to add other gift items to your choice of fruit basket, you may freely do so by selecting the products through their website. You can choose from balloons, cards, toppers, fairy lights, and treasure boxes.
VALUE FOR MONEY. Rainbowly's utmost priority is the welfare and satisfaction of their beloved customers that is why they make sure that they truly get what they paid for. They guarantee that every centavo that you spend on their products will be worth its price.
PRODUCTS
Edible Gift – $79 to $139
Fruit Hamper – $10 to $179
Strawberry Tower – $139
DELIVERY AND PAYMENT
The shop offers free shipping for bulk orders or a total of $500 or more. They also offer island-wide delivery. Just make sure to communicate with their team to check their rates.
2. HUMMING FLOWERS & GIFTS PTE LTD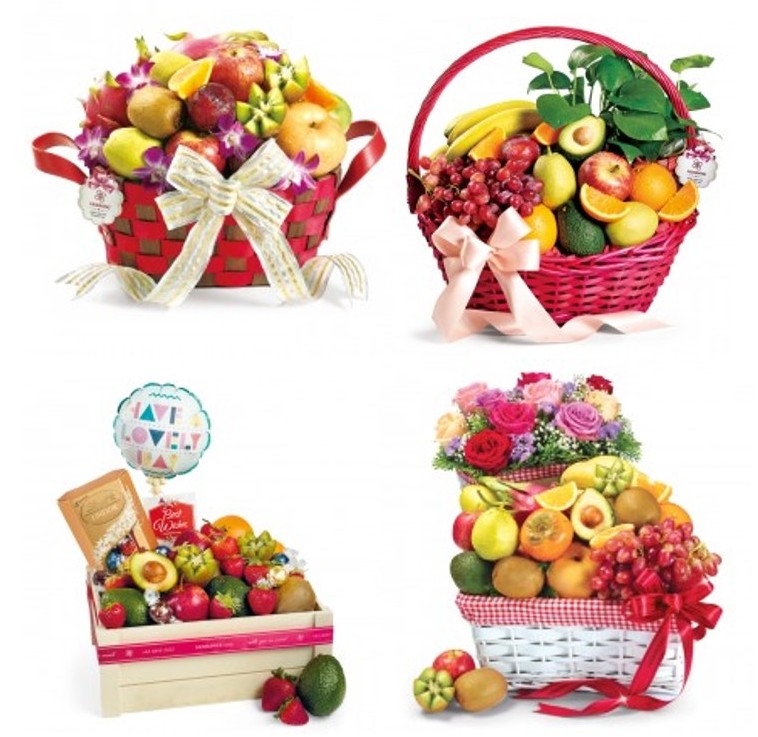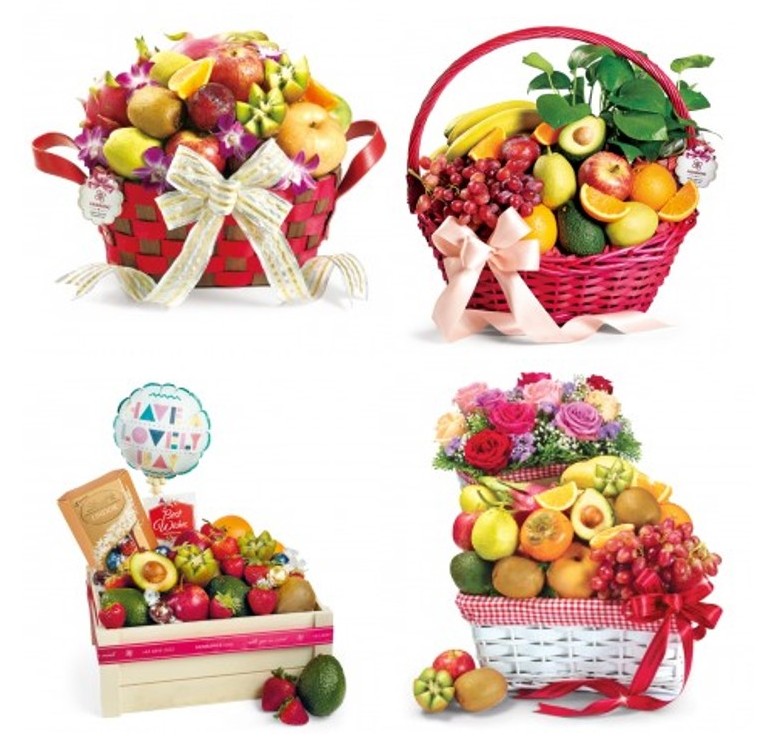 Humming Flowers & Gifts Pte Ltd is one of the leading gift companies in Singapore. It was incorporated in 2007 and since then they were able to expand more on their business and offer additional gift items that are truly of high quality and are definitely suitable for any kind of occasion. They also sell hampers that are categorized according to seasons and occasion.  With their precious collection, they aim to share love, joy, and happiness to the people in Singapore.
WHAT PEOPLE LIKE
OFFERS SAME DAY DELIVERY. If you are in a rush or badly needs to send a gift within the day, Humming Flowers & Gifts Pte Ltd has enough facility to make sure that your orders arrive on the same day that you place your orders. Just remember to finalize your orders before 4PM to be included in the last batch of deliveries which runs from 7PM-10PM.
FRESH FRUITS. Humming Flowers & Gifts Pte Ltd prides itself with their collection of fresh fruits that they careful pick, ship, and package to avoid it to be put into waste. Their fruit baskets are packaged well so you can send it as gift to your friends who are sick or a simple everyday gift to your loved ones.
PRODUCTS
Baby Hampers – $50 to $500
Fruit Baskets – $55 to $200
Get Well Soon – $55 to $500
Gourmet Food Hampers – $55 to $500
Vitality Essences – $55 to $500
Wine Gifts – $65 to $380
DELIVERY AND PAYMENT
The shop accepts payments done thru Visa, Mastercard, PayPal, Discover, and American Express.
3. STAR FLORIST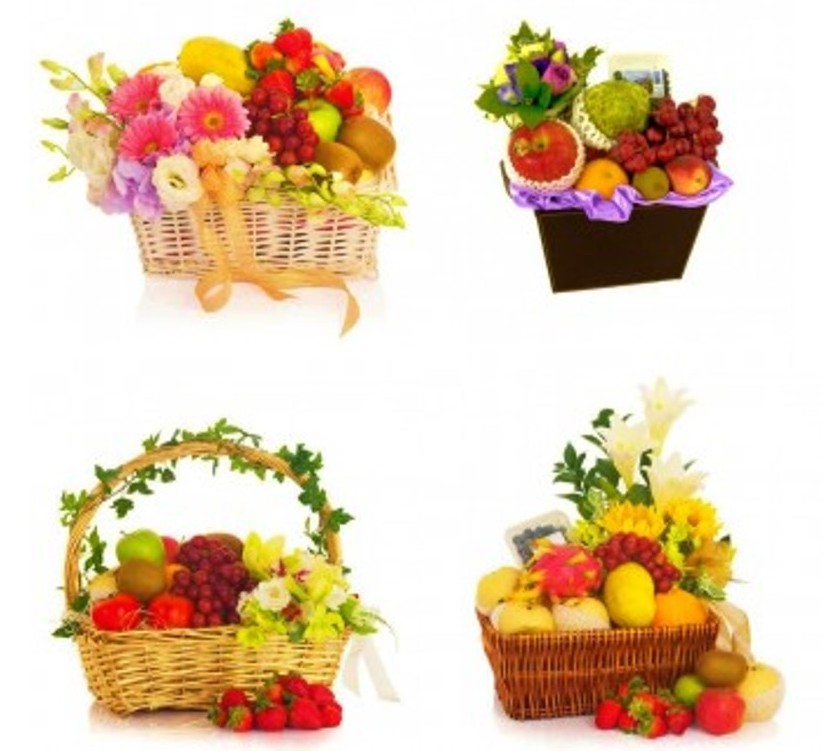 Star Florist is a local flower and gift shop in Singapore that is committed in providing excellent quality of products and services to its beloved customers. The shop makes sure that they provide unique and fruit baskets that will stand out among others while still considering its quality. The baskets that they also use is made by their creative staff and they guarantee that these containers are durable and long lasting.
WHAT PEOPLE LIKE
DURABLE BASKET CONTAINERS. The shop secures that their basket containers are durable and long lasting so they could hold handful of fruits and can also be reused to avoid too much clutter. They also want to bring convenience to their customers by making sure that the baskets that they provide are easy to carry.
AFFORDABLE ITEMS. The shop's priority is to make sure that their healthy and fresh fruits will be sent and experienced by all the people in Singapore without having to worry too much about the money. With this, they offer their fruit baskets in cheap prices without compromising the quality.
PRODUCTS
Fruit Baskets – $90 to $150
Wellness Hampers – $85 to $250
DELIVERY AND PAYMENT
PayPal, Mastercard, Visa, and American Express are the accepted payment channels of the shop.
4. HER FLOWERS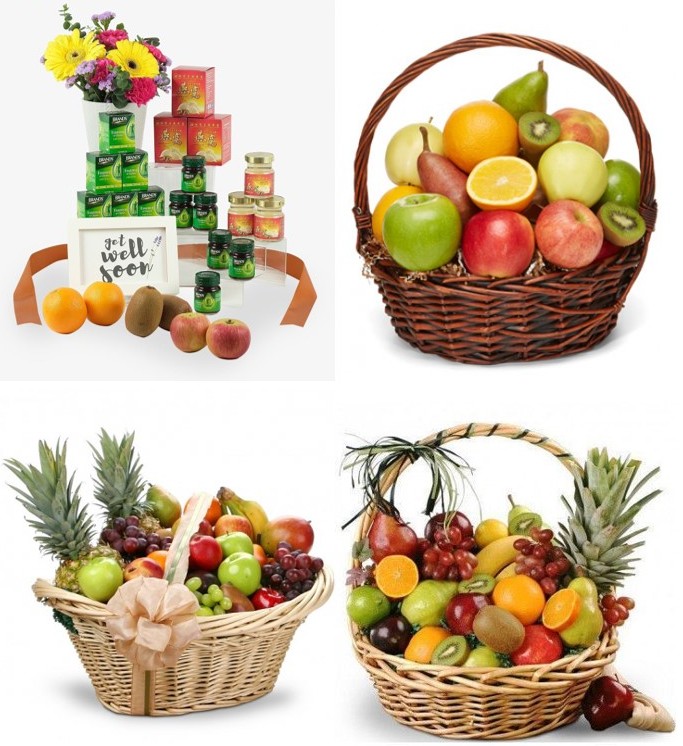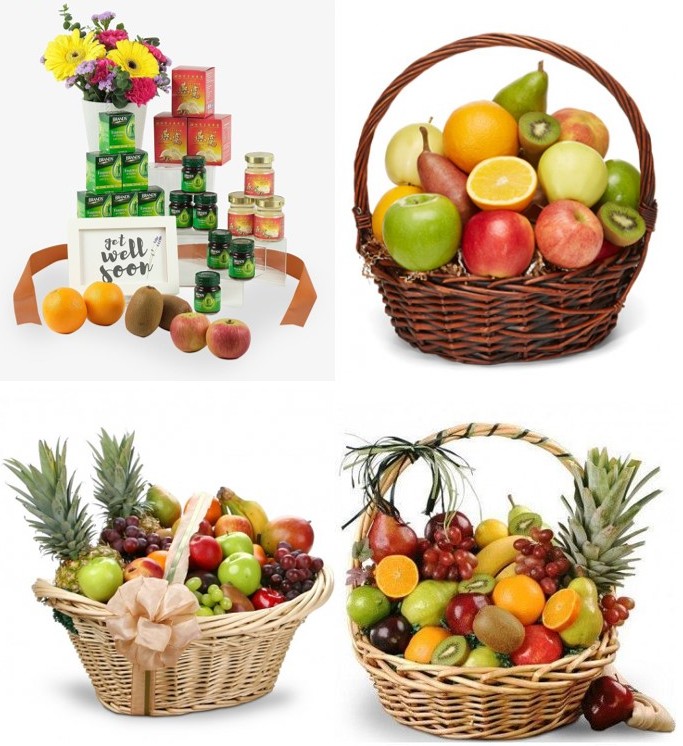 Her Flowers is one of the top flower and gift shops in Singapore having a large collection of fresh flowers as well as hampers for different occasions. The shop wants to be part of their customers' journey in life that is why they do the best that they can to provide you with the highest quality of food hampers that they believe will truly be a wonderful experience for all their beloved customers.
WHAT PEOPLE LIKE
CUSTOMER-FRIENDLY. Should there be an unfortunate event that you might need to cancel your order, Her Flowers allows cancellation of orders as long as you inform them ahead of time. They understand that there are circumstances that are beyond our control, so they enable this feature. You are still very welcome if ever you change your mind again and actually proceed with the order.
AFFORDABLE PRICES. One of the few shops that offer affordable fresh fruit baskets is Her Flowers. They can guarantee you that their products are purely natural, taste truly the best, and always in best quality. At a low price of $80, you can already have a basket full of fresh mixed fruits that you can share with your loved ones or send as gift to your friends or families.
PRODUCTS
Fruit Baskets – $55 to $100
DELIVERY AND PAYMENT
Credit card, PayPal, and Bank Transfer are the payment channel that the shop accepts as of the moment.
5. FAR EAST FLORA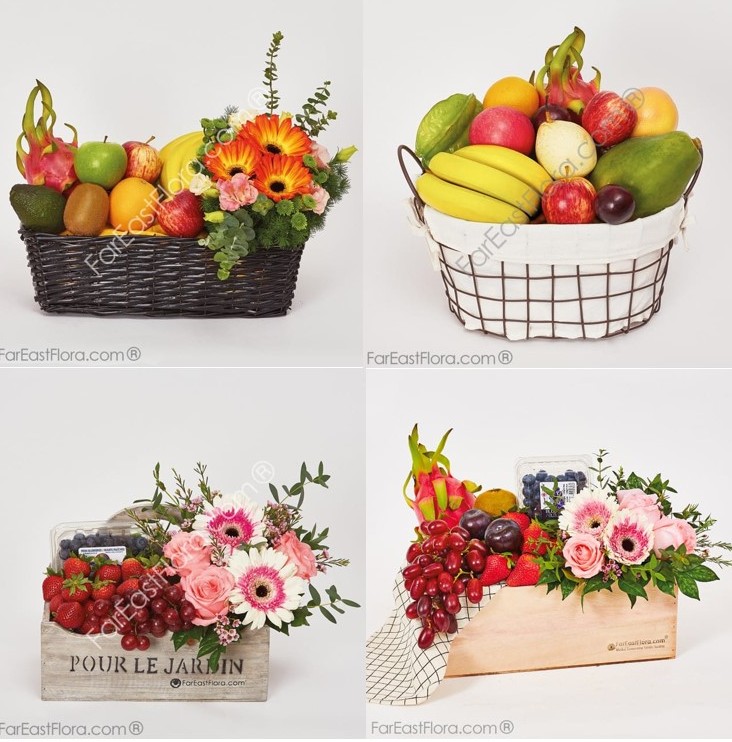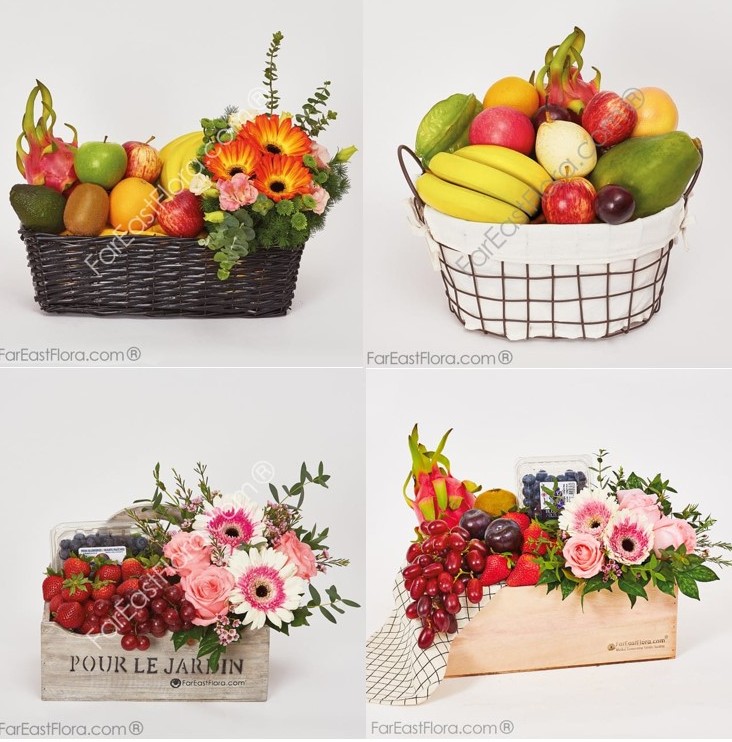 Far East Flora is Singapore's leading store when it comes to gift items such as hampers and fresh flowers. Their hampers vary ranging from food baskets to luxury ones that include high class items. Their food hampers however are some of their most popular products, particularly their fresh fruit baskets. If you want to experience their fresh and innovative gift ideas, make sure to check their website or pay them a personal visit.
WHAT PEOPLE LIKE
AFFORDABLE FRUIT BASKETS. To be healthy and satisfied should not be expensive that is why Far East Flora make it to a point to offer their fruit baskets in prices that they believe is reasonable for their customers. They want every person in Singapore to taste the sweetness and freshness of their fruit products so if you want to do the same, make sure to send one now.
ANNUAL E-CATALOG. Should you need a professional opinion when it comes to choosing the best product to purchase? Worry not because they created an online catalogue that includes all their precious collection starting from the fresh flowers to their extensive hampers.
PRODUCTS
Fruit hampers – $43 to $170
DELIVERY AND PAYMENT
The shop accepts payments made through Visa, Mastercard, American Express, PayPal, and ENets.
6. FLOWER CHIMP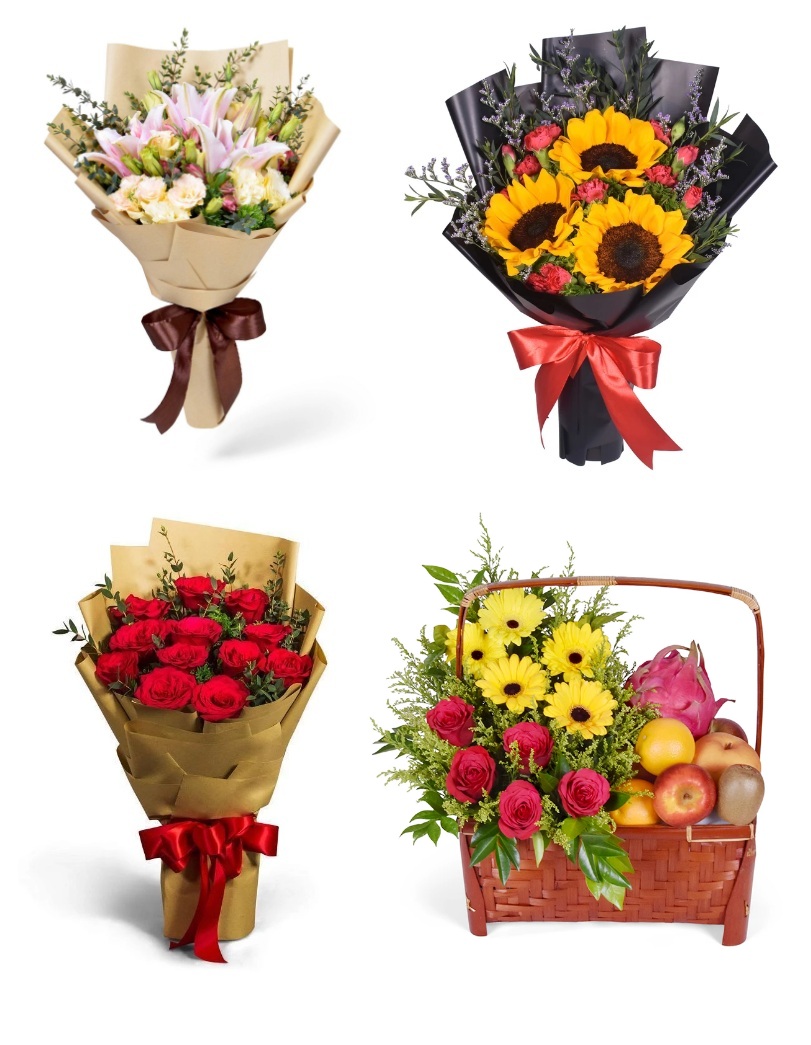 Flower Chimp is one of the top rated flower delivery services providers in Singapore. The shop prides itself with its selection of fresh blooms turned into stunning floral arrangements.
Meanwhile, you can also rely on Flower Chimp for your fruit basket needs as they also fill in their collection with fresh fruits clustered into baskets. These fruit baskets are designed beautifully with some fresh blooms as well so you can instantly send them as a gift to your loved ones.
WHAT PEOPLE LIKE
RELIABLE DELIVERY.

Aside from their wonderful collection of flowers and fruit baskets, the shop is also applauded for their reliable and efficient delivery services. Not only does the company make sure that your orders arrive on time and in the best quality, but they also offer this service for free. You may even avail same day delivery without any extra charges, as well.

SECURED PAYMENT.

Flower Chimp always put their clients in the highest priority. They see to it that they are always satisfied with the products and services that they receive. Additionally, they also make sure that they employ a safe and secure payment method so you'd truly get the best service that you deserve.
PRODUCTS
FRUIT BASKETS:

RM 71.90 – RM 89.00

BOUQUETS:

RM 89 – RM 499

VASE ARRANGEMENTS:

RM 119 – RM 389

FLOWER STANDS:

RM 169 – RM 549

FLOWER BOXES:

RM 129 – RM 239

FLOWER BASKETS:

RM 139 – RM 20
DELIVERY AND PAYMENT
Accepts Visa, Mastercard, AMEX, and PayPal
7. GIFT HAMPERS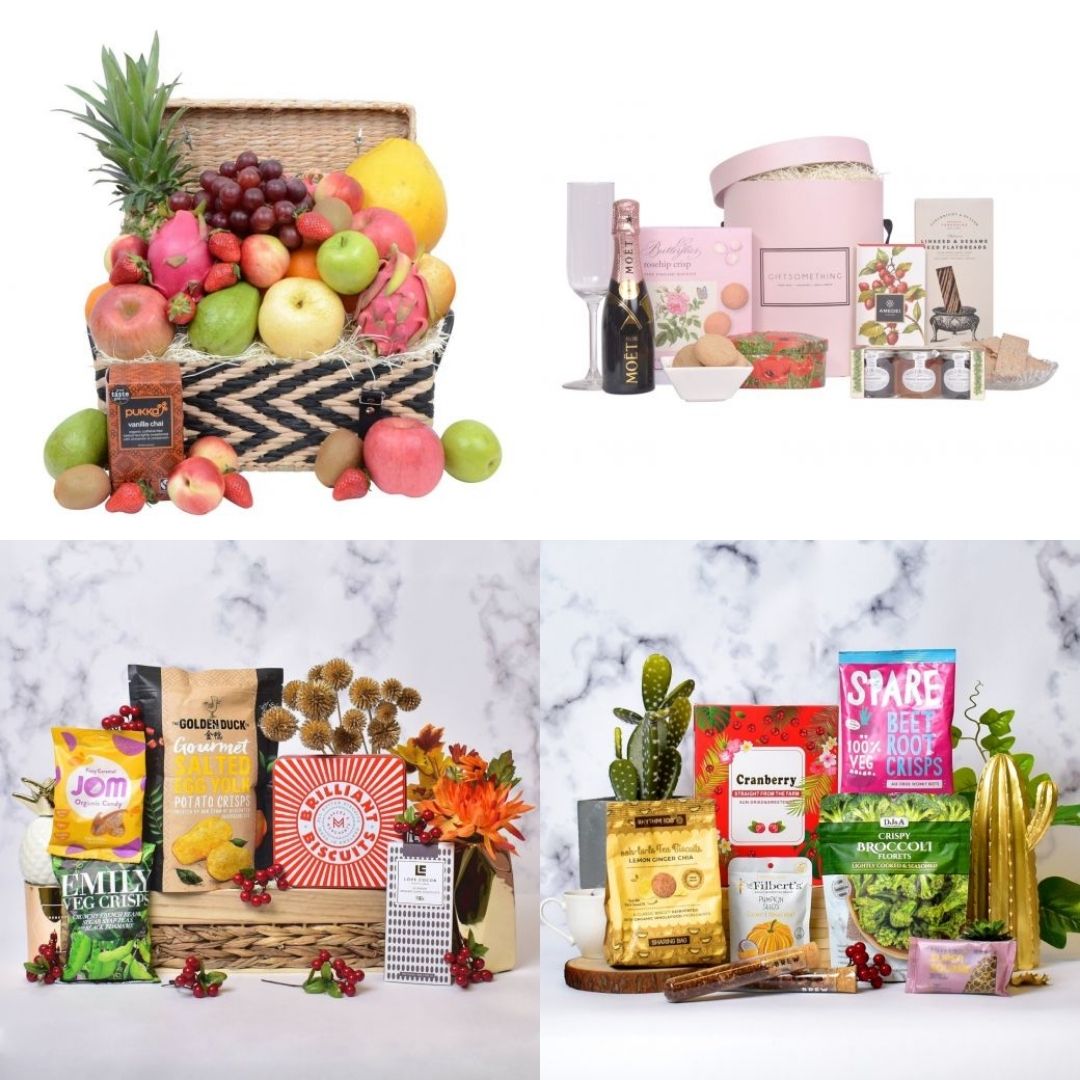 Next on the list is Gift Hampers. It's easily one of the best stores in Singapore to shop for all sorts of hampers, especially fruit baskets!
They also have simple gift goodies, like Crisp Or Crunch, as well as ones for romantic dates like Perfect Surprise. You can take a look on more of their hampers on their website, or even have Gift Hampers help you create a personalized one.
WHAT PEOPLE LIKE
SAME DAY DELIVERY. Gift Hampers offers a fast and efficient way to have items sent to their customers, which includes having it delivered the very same day they order. All of the hampers checked out before 1pm is eligible for same day delivery. So, in case you need an emergency present, Gift Hampers is definitely one of the great options to check in to.
COMPLETE GIFT HAMPERS. Another thing that makes Gift Hampers an easy recommendation, is that they offer a full range of novelties put in different hampers. They have baskets for baby celebrations, goodies that means get-well-soon, and even luxury options to consider.
EASY PROCESSING. Gift Hampers offer secured payment and easy processing for their customers. Everything can be accessed through their website, so from initial ordering, until you've received them, it can be tracked there.
PRODUCTS
Gourmet Hampers
Baby Hampers
Lifestyle Hampers
Fruit Hampers
DELIVERY AND PAYMENT
PayPal, VISA, MasterCard, American Express
8. BTW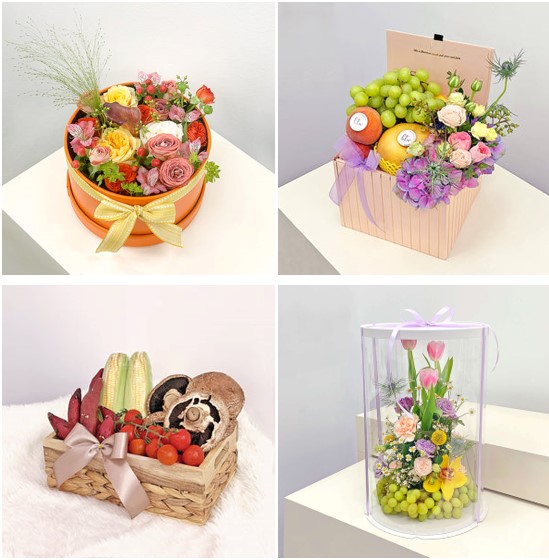 BTW is a sub-brand of Noel Gifts international Ltd. that offers a wide range of flowers and fruits that are local and in season. With passion and commitment to gift-giving, they carefully curate each one to suit the needs and preferences of the client.
WHAT PEOPLE LIKE
FRESH SELECTIONS DAILY. We like that they are able to provide clients with fresh fruits and flowers that are within the season to ensure clients that all items in their packages are of high quality and equally affordable as well.

SUBSTITUTIONS AVAILABLE. Though it is important to note that clients may need to expect some substantial substitution for products that are out of season to maintain their quality, rest assured that the staff adequately informs clients of this beforehand.

TIMELY DELIVERIES FOR OCCASIONS. Aside from this, clients may also need to order days in advance since they do not offer same-day delivery and may require a 50% re-delivery fee should the event occur that the recipient is not around as well. Overall, with their fresh and seasonal selection of products, we recommend them to clients in the area who want to purchase quality flowers and fruit baskets for any occasion that the client may need it.
PRODUCTS
Tropical Vacation Seasonal Fruits Basket – $145
Fair Blossoms Seasonal Hand Bouquet – $130
Citrus Daze Seasonal Fruits Basket – $100
DELIVERY AND PAYMENT
They are able to accommodate various online payments such as American Express, Visa, Mastercard, and JCB among others.
Images taken from each company's official websites/social media.