Pristine beaches, delicious food, and fun people—these are all the things you should expect once you reach the wonderful city of Honolulu. Hawaii's capital remains one of the world's top vacation spots and we understand why. Between surfing and exploring their many beaches to partying with their warm locals—who would want to leave this paradise? But that's not all they offer, you should also check out the local flower shops! We've listed the best below!
1. CINDY'S LEI SHOPPE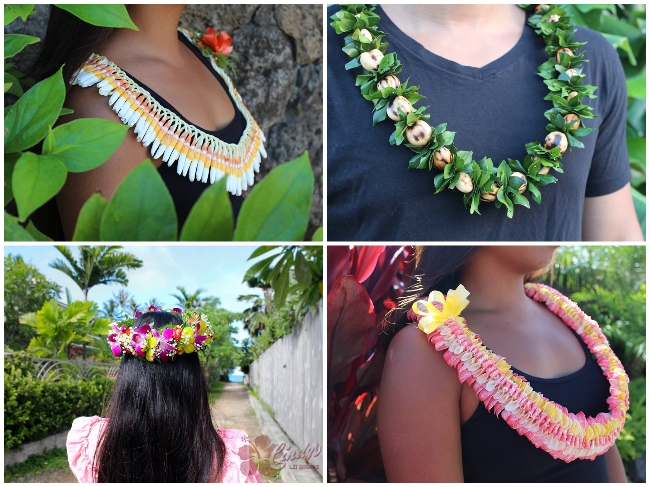 For a large variety of Hawaiian Leis, this store got your back. They specialize in preparing Leis for various occasions, only using the freshest flowers around. They can handle big shipments to the mainland United States and can assure you that the flowers will be delivered fresh.
SPECIALTY
Leis
SELECTION SIZE
Large
STARTING PRICE
$25
DELIVERY FEE
Calculated at checkout
WEBSITE
https://www.cindysleishoppe.com
SOCIAL MEDIA
Facebook:@cindysleishoppe
Instagram:@cindysleishoppe
CONTACT DETAILS
808-536-6538 / 877-536-0007
WHAT PEOPLE LIKE
HAWAIIAN LEIS. For a store that specializes in Leis, it's obvious that the quality and creativity in this department will be top-notch. Currently, these are the types of Leis they offer Wahine, Kine, Fragrant, Haku, Specialty Orchid, Simplicity Singles and Everlasting (Artificial).
TROPICAL FLOWER PACKS. They also boast an abundant collection of tropical flowers native to Hawaii. And they ship these seasonal flowers for free! From Dendrobium to Birds of Paradise, each flower is guaranteed fresh.
BOUQUETS. Though you need to order two weeks in advance for this item, their bouquets are only made from the freshest of flowers and come with their own built-in-oasis to assure that they will last for a long time.
PRODUCTS
HAKU (FLOWER CROWN LEI): $40.00 to $70.00
WAHINE (WOMEN): $25.00 to $60.00
HAKU (FLOWER CROWN LEI): $40.00 to $70.00
BOUQUETS: $120.00 to $160.00
DELIVERY & PAYMENT
 If you are ordering for pick up or delivery on the island of OAHU, please do not place your order online and call them instead. Otherwise, they request 72 hours notice for the successful fulfillment of your order. They accept AmEx, VISA, and MasterCard.
2.  BERETANIA FLORIST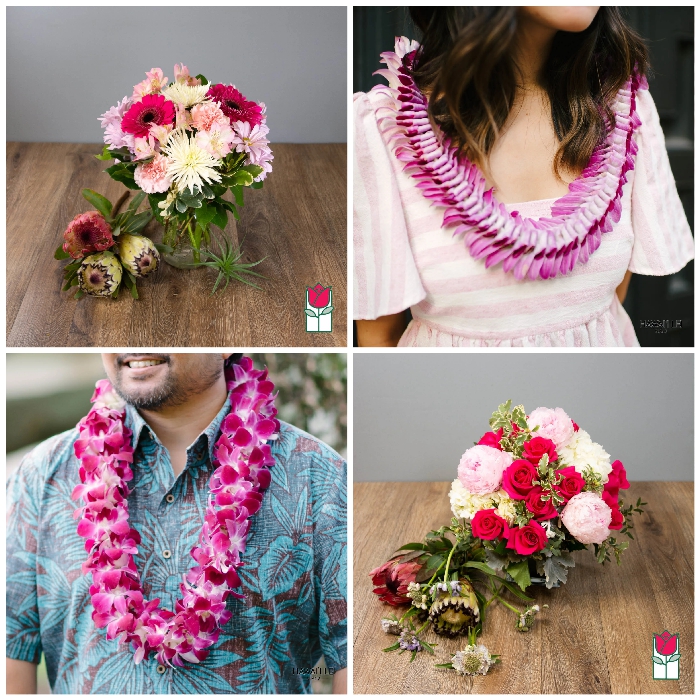 This local favorite has amassed such a huge online following due to their creative expertise in floristry and their consistent excellent customer service. Just to give you an idea of how much they're trusted; they have been voted as one of Hawaii's Best Florist 10 years in a row under the Star Advertiser.
SPECIALTY
Mixed Flowers and Leis
SELECTION SIZE
Large
STARTING PRICE
$9.99
DELIVERY FEE
Delivery minimum of $50
WEBSITE
https://beretaniaflorist.com
SOCIAL MEDIA
Facebook:@beretaniaflorist
Instagram:@beretaniaflorist
CONTACT DETAILS
(808) 591-2288 
[email protected]
WHAT PEOPLE LIKE
EASY ONLINE TRANSACTION. Online shopping should always be convenient and not confusing. Good thing Beretania Florists' website's interface is user-friendly. Easily browse through their entire catalog with their streamlined options.
LARGE FLOWER COLLECTION. Among the number of flowers available here, you should check out these three collections: Lei and Tropicals, Modern Collection and Tropical Arrangements in order to see their range and expertise.
AFFORDABLE ITEMS. Their Lei and Tropicals Collection is one of their cheapest offerings with fresh quality Leis starting from $9.99. But we especially like the Honeybee Orchid Lei (priced at $39.99) so check that out!
PRODUCTS
LEI AND TROPICALS: $9.99 to $99.99
MODERN COLLECTION: $74.99 to $349.99
TROPICAL ARRANGEMENTS: $56.99 to $499.99
ROSE COLLECTION: $59.99 to $1500.00
DELIVERY & PAYMENT
They offer same-day delivery, scheduled delivery, and weekly delivery service. Payment options are available at checkout.
3. FLOWER FAIR HAWAII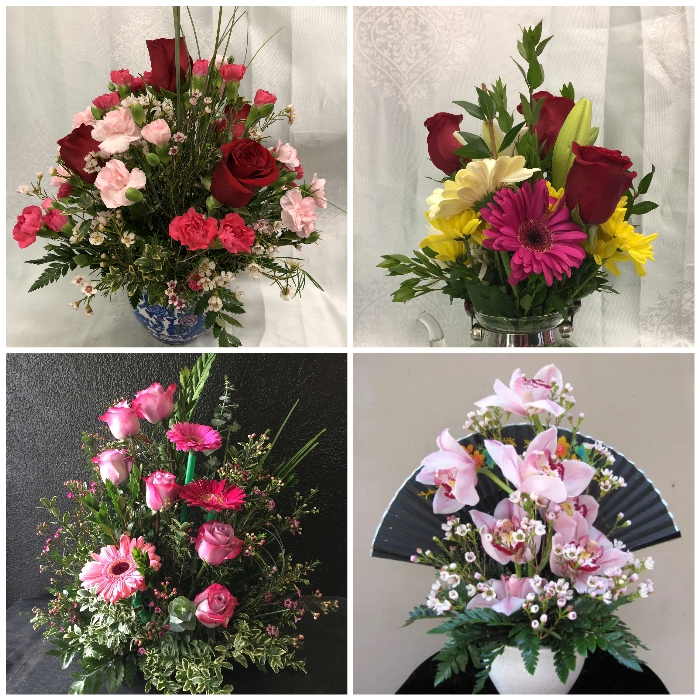 Flower Fair Hawaii specializes in traditional bouquets and you can see their mastery on their bigger ones. The grand bouquets are often filled with generous amounts of flowers and foliage creating an elegant piece. Browse their designs to see more.
SPECIALTY
Classic Bouquets
SELECTION SIZE
Large
STARTING PRICE
$24.99
DELIVERY FEE
Free delivery ($40 minimum order)
WEBSITE
https://flowerfairhawaii.com/
SOCIAL MEDIA
Facebook:@flowerfair808
CONTACT DETAILS

[email protected]


(808) 531-3248
WHAT PEOPLE LIKE
BUDGET-FRIENDLY. Don't let these grand bouquet arrangements fool you, they're still affordable and will surely fit your budget. One of the things we love about this company is that it doesn't sacrifice quality for affordable prices.
GRAND BOUQUETS. If you want to splurge a little, they also offer a bunch of bouquets on the luxurious side. It's big, grand and every bit of bougie.
CUSTOM ARRANGEMENT. Perfect gift for someone looking for something with a more personalized touch. Just give them the occasion and who the recipient will be and they'll take care of the rest.
PRODUCTS
CUSTOM ARRANGEMENT
ROSES: from $24.99
TRADITIONAL: from $24.99
SYMPATHY: from $100
DELIVERY & PAYMENT
Delivers from Mon-Fri: 8:30am to 6:00pm, Saturday: 10:00am to 3:00pm and Sunday: 10:00am to 1:00pm. Accepts major credit cards and PayPal.
4. WATANABE FLORAL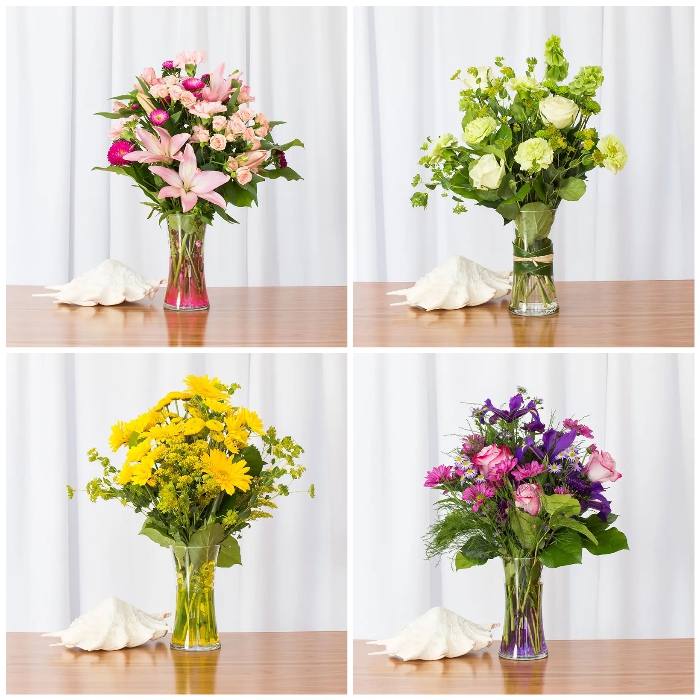 Watanabe Floral has received tons of awards during their 71 years in the business. Just recently, this 2019, they've won first place at Star Advertiser for Hawaii's Best Florist. This isn't surprising as the level of quality and creativity in their arrangements remains top-notch.
SPECIALTY
Centerpiece
SELECTION SIZE
Large
STARTING PRICE
From $7.50
DELIVERY FEE
From $5 (minimum $30 order for local delivery)
WEBSITE
https://watanabefloral.com/ 
SOCIAL MEDIA
Facebook:@watanabefloralinc
Instagram:@watanabefloral
CONTACT DETAILS
[email protected]
WHAT PEOPLE LIKE
HANDCRAFTED SIMPLICITY. Their charming creations never fail to give off a very authentic handcrafted feel to it. Each of their creations veers away from commercial generic style. And you're always sure that they're fresh and arranged the same day you order!
SHIPPED STRAIGHT FROM THE FARM. Their ship out boxes collection includes Hawaii's assorted best tropicals unassembled in boxes and shipped straight from the farm. These farm to table flowers will never disappoint you.
PRODUCTS
DESIGNER'S CHOICE
LEI: from $7.50
CONGRATS: from $39.99
LOVE AND ROMANCE: from $79.50
DELIVERY & PAYMENT
Minimum order of 30$ for local delivery, delivers from Monday to Saturday. Payment options include Visa, American Express, Discover, or MasterCard.
5. LINS LEI SHOP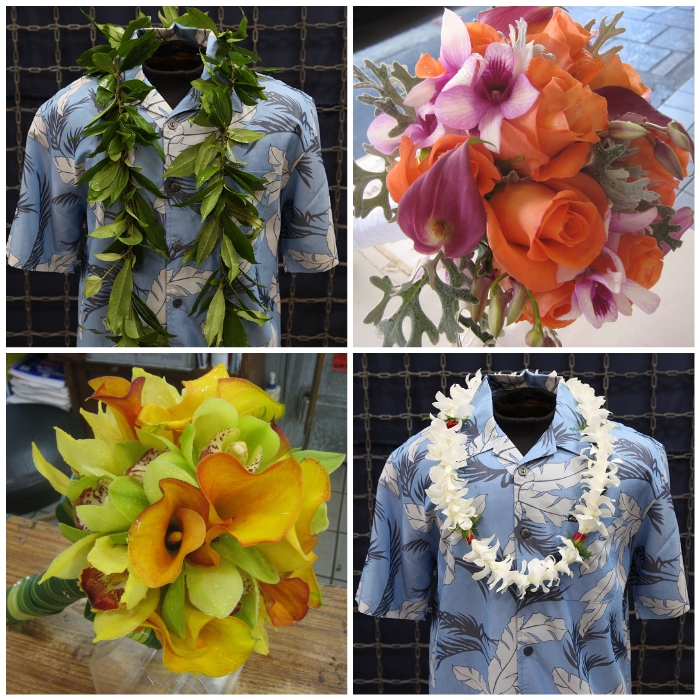 Lins Lei Shop has been serving the locals of Honolulu for over twenty years. This family-owned and operated establishment is located in the heart of Honolulu. Their ideal location enables them to deliver more efficiently and earning them more loyal customers.
SPECIALTY
Leis
SELECTION SIZE
Large
STARTING PRICE
Contact store for details
DELIVERY FEE
Contact store for details
WEBSITE
www.linsleishop.com
SOCIAL MEDIA
 
CONTACT DETAILS
[email protected]
(808) 537-4112
WHAT PEOPLE LIKE
LEIS FOR ALL OCCASIONS. This company built its name on its beautiful and one of a kind Leis that are fit for any occasion. Currently, there are thirty designs available from the simple ones to the more intricate creations.
WEDDING BOUQUETS. Their collection of wedding bouquets boasts 13 designs, all of which are made from fresh local flowers and arranged in a simple sophisticated style. Even better, they've pulled off that fresh flower vibe for each for their piece.
PRODUCTS
FRESH LEIS
ARRANGEMENTS
WEDDING BOUQUETS
GRAND OPENING
DELIVERY & PAYMENT
Contact the store for details.
6. HAWAIIAN LEI COMPANY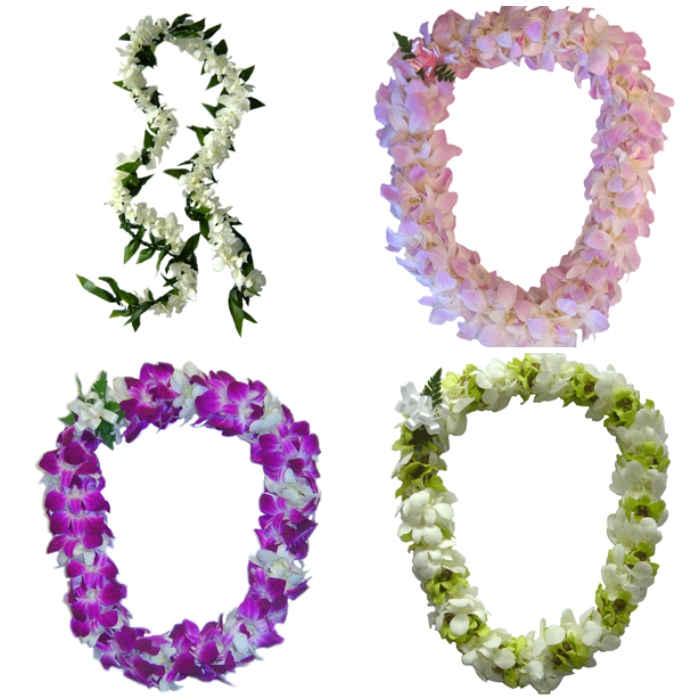 'Sharing the Aloha Way' is the company's tagline and their Leis will certainly make you feel welcomed! They specialize in shipping fresh Hawaiian flower leis, gifts baskets, and cut flowers to the Mainland United States. They are located in downtown Honolulu ready for your order.
SPECIALTY
Hawaiian flower leis
SELECTION SIZE
Moderate
STARTING PRICE
$9.98
DELIVERY FEE
From $15.00
WEBSITE
https://www.hawaiianleicompany.com/ 
SOCIAL MEDIA
Facebook:@hawaiianleicompany
Instagram:@hawaiianleicompany
CONTACT DETAILS
[email protected]
1-888-395-LEIS (5347)
WHAT PEOPLE LIKE
IN BLOOM SUPER SAVERS. They provide a ton of Leis to choose from but this collection is for anyone looking to save some bucks. There are bulk prices available and on-sale items, perfect for us penny-pinchers.
 EXCELLENT CUSTOMER SERVICE. The staff at the Hawaiian Lei Company will treat you like family and are strong on their promise of top customer experience. They also offer a 100 % freshness guarantee or your money back!
PRODUCTS
SUPER SAVERS: $9.98 to $43.70
ORCHID LEIS: from $9.98
FRAGRANT LEIS: From $29.98
DELIVERY & PAYMENT
Same Day Delivery for local zones available. Major credit cards accepted for online purchases.
Images taken from each company's official websites/social media.