It's rare to know the birth flower of a person. People actually rely more on birthstones and zodiac signs to glimpse one's character and personality.
Yet flowers have a special language to tell, and people have always used them from expressing affection to bringing cheer. So, here is a compilation of all birth month flowers and their meanings!
We also included links to florists and flower shops, in case you want to order soon.
An Overview of Birth Months and Their Flowers and Meanings
Before we discuss each birth flower, we made a table below with the flowers and their associated meanings for your quick reference.
Birth Month
Flower
Meaning
January
Carnation
Snowdrop
Love, adoration, hope, and rebirth
February
Violet
Primrose
Youthful love, loyalty, and modesty
March
Daffodil
Abundance and new beginnings
April
Daisy
Sweet pea
Innocence, purity, and bliss
May
Lily of the valley
Hawthorn
Sweetness, motherhood, and hope
June
Rose
Honeysuckle
Romance, joyfulness
July
Larkspur
Water lily
Positivity, purity, and dignity
August
Gladiolus
Poppy
Strength of character and imagination
September
Aster
Morning glory
Love, affection, unrequited love, and non-permanence
October
Marigold
Cosmos
Creativity, passion, peace, and tranquility
November
Chrysanthemum
Loyalty and truthfulness
December
Narcissus
Holly
Hope, joy, wealth, and protection
Now that we've shown you the overview, let's go on to our main list!
1) January: Carnation and Snowdrop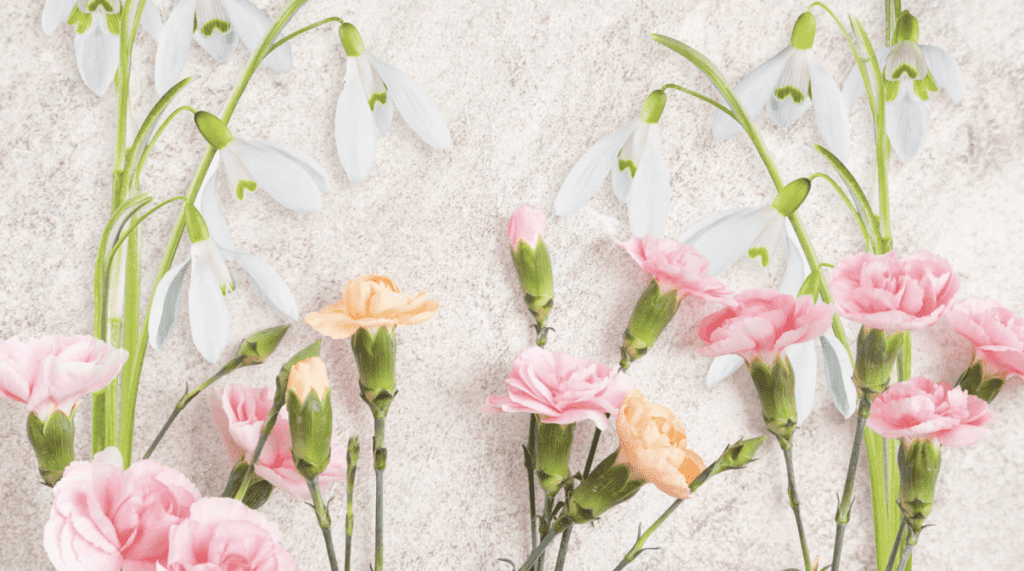 For those born in January, the birth flowers are carnations and snowdrops. They symbolize love and adoration, and hope and rebirth, respectively, perfectly befitting the start of a new year or life.
Carnations are simple and charming flowers known for their crumbly petals. These blossoms grow well in the wintry season but above freezing point.
Likewise, snowdrops thrive in cold weather temperatures from January to March. They are named that way because they look like dramatically falling snow, expressing a bit of sadness but with hope.
Where to Buy January Flowers:
2) February: Violet and Primrose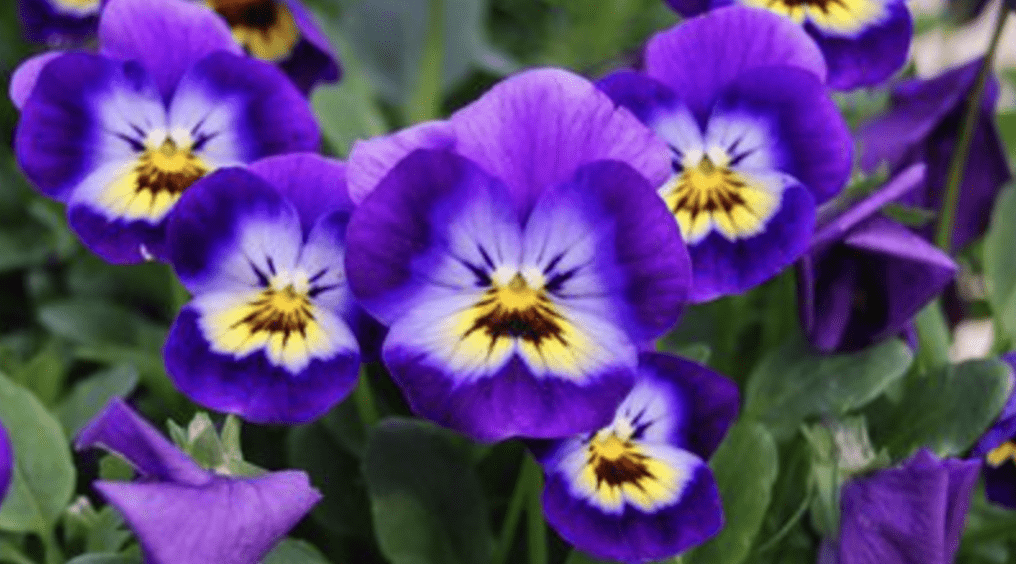 People commonly associate the rose during February, all thanks to Valentine's Day. But the real February flowers are the mesmerizing primrose and violet.
Primroses are vivid perennial flowers originating from Europe. Their bright colors represent confidence and youth, so you can display them at a social event, give them to your parents, or perhaps a shy friend that needs a little confidence boost.
These February flowers complement each other. Primroses stand for youthful love, while violets stand for truthfulness, humility, and spiritual wisdom—also did you notice the violets' heart-shaped petals?
Where to Buy February Flowers:
3) March: Daffodil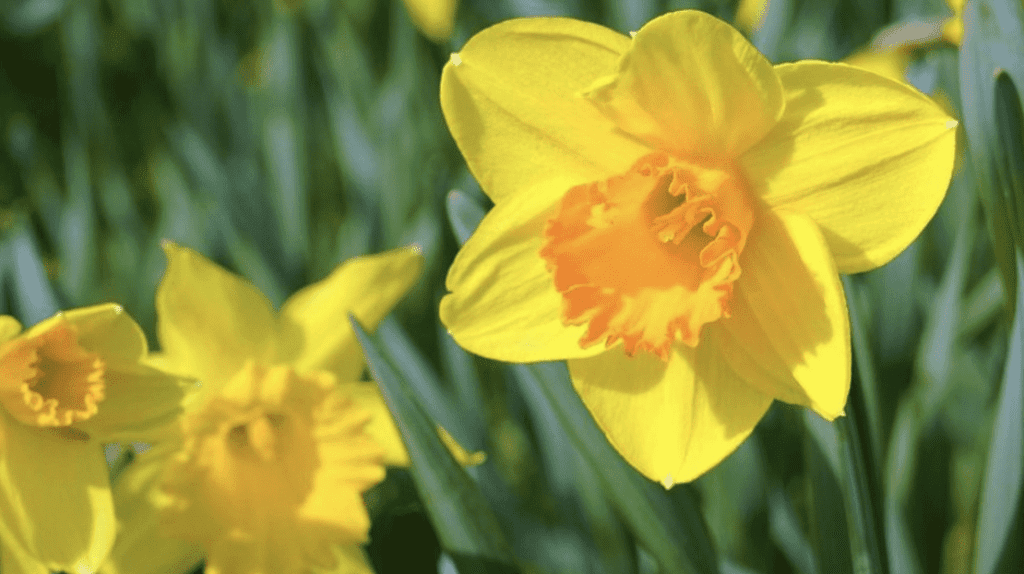 Daffodil Lament is a famous song by The Cranberries. The song is all about fearlessly moving on from a previously close relationship.
These spring flowers bloom between March and June. With its sunny hues and open-star appearance, daffodils are also a symbol of hope, faithfulness, new beginnings, prosperity, and good luck.
It comes in three main colors: orange, white, and yellow. Jonquils belongs to the daffodil family and can therefore also stand as the March birth flower.
Where to Buy March Flowers:
4) April: Daisy and Sweet Pea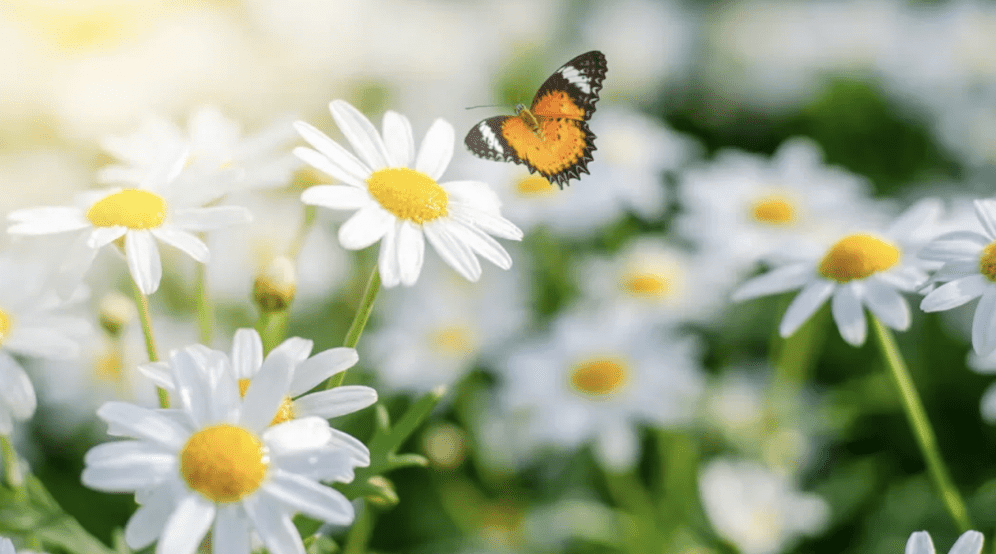 One of the most wonderful and common flowers you can find, daisies are full of positive energy, joy, and love. They also mean purity and innocence having bright colors and lively small surrounding petals.
There are five varieties of daisies differing in shape, size, and color. They grow in both warm and cold climates in many countries, and they prefer well-drained soil and plenty of direct sunlight.
People started giving their loved ones daisies a long time ago to show their true love, give hope, celebrate motherhood, among other gestures.
The other March birth flower is sweet pea, which is a small, unusual, and sweet-smelling flower. You can show gratitude or let someone know you're thinking of them by giving sweet peas.
Where to Buy April Flowers:
5) May: Lily of the Valley and Hawthorn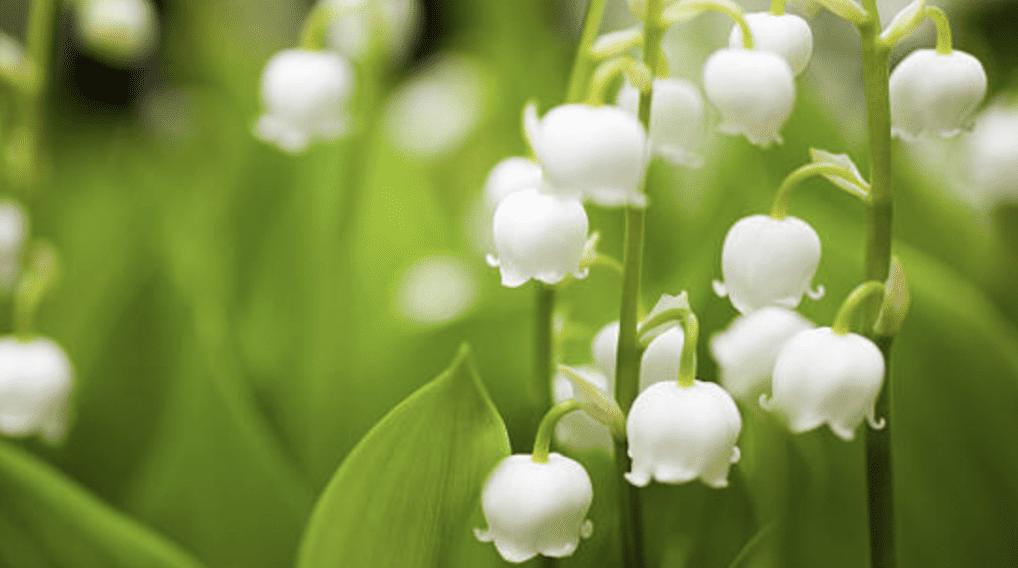 May babies' flowers are the lily of the valley and hawthorn. Both of them are rarer varieties of flowers that make all the more giving them special.
The lily of the valley has bell-esque flowers mostly in white. It's steeped in mythology in that it's believed to have grown from the ground where Eve's teardrops fell when she was banished from the Garden of Eden.
Another legend told of St Leonard and his battle with a ferocious dragon where he was badly wounded. The flowers are said to have bloomed on the spots where drops of his blood landed.
Whereas, the hawthorn is a little white or pink flower that grows in bushes and plants. It has nice color and texture; however, it's often used as a bulk fill-in for floral arrangements.
Regarding symbolism, the lily of the valley expresses sweetness, humility, and motherhood, while hawthorn signifies happiness, hope, and faith.
Where to Buy May Flowers:
6) June: Rose and Honeysuckle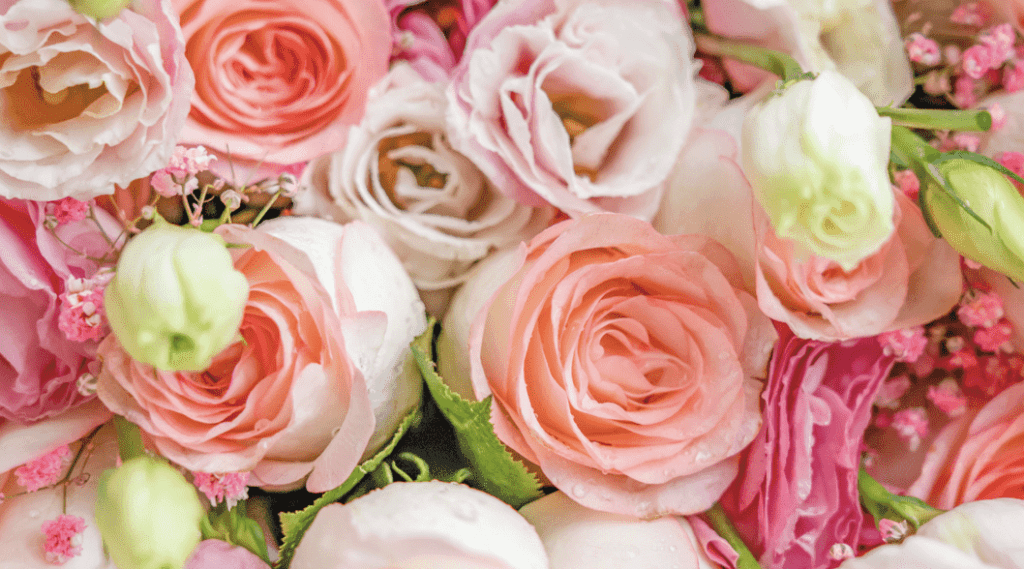 The rose, a universal symbol of love, and the honeysuckle are the birth flowers of June.
It's surely something to be proud of because the rose is the key to a woman's heart. But not just that, it's special in that each rose color has a meaning of its own.
For instance, the classic red roses are a symbol of love and admiration. On the other hand, light pink roses are of innocence and appreciation, while rainbow roses are of uniqueness and hope.
The number of roses has meaning too. Three roses mean 'I love you', 10 roses say 'you are perfect', 15 roses say 'I'm sorry', and 100 roses signify 'I am forever yours.'
Now, the honeysuckle is more of a flowering vine and shrub than a flower. However, it has an amazing, attractive color and draws in butterflies, making it true to what it stands for: bliss or pure happiness.
Where to Buy June Flowers:
7) July: Larkspur and Water Lily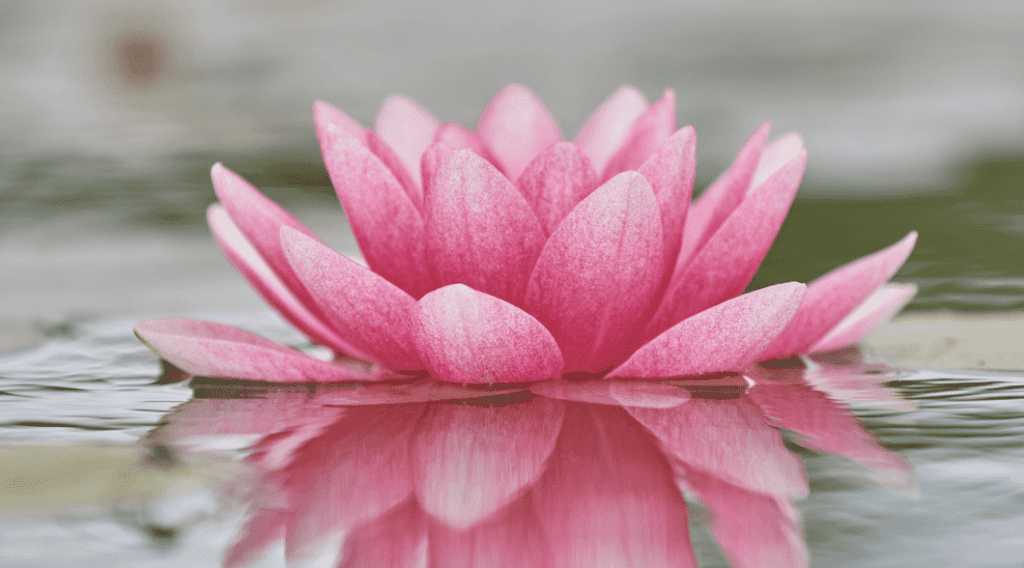 If you know someone whose birthday is in July, you can meet them and give larkspur or water lily flowers.
They're unlike traditional flowers which are quite short and easy to hold. Larkspurs, like orchids, are tall and consist of multiple small flowers in a single stem, although they're beautiful and come in pink or indigo colors.
In general, larkspurs mean love and happiness. Some, though, consider the pink ones to be a negative symbol, which is fickleness.
The other beautiful flower is a water lily. When you go to ponds or streams, you'll find water lilies floating on the water from May to early September, and it keeps you in the present moment, so it has a zen-like effect too.
In fact, it's an important symbol for both Buddhist and Hindu religions. You'll often see Buddha sitting on it, or depicted with a water lily or lotus by him, symbolizing enlightenment, as well as spontaneous growth and purity.
Water lilies are of supreme beauty that blossom from mud. However, they only last for four days where they will sink into the water, making them a more special flower to give as a result.
Where to Buy July Flowers:
8) August: Gladiolus and Poppy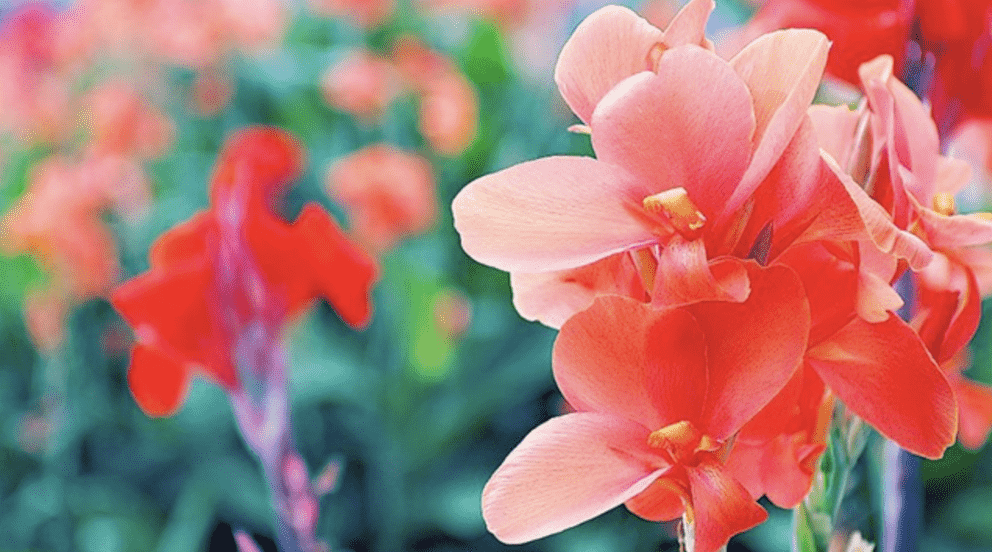 The August birth flowers are gladiolus and poppy. These floras mainly symbolize a strength of character and imagination.
Gladioluses have been known and used since Ancient Rome. Gladiator winners used to be showered with gladiolus by the crowd after a brutal fight.
Having a slender, sword-like form, gladiolus is aptly named sword lilies. Independence, strength, and sincerity are the traits that they embody, so people born in August must be strong, dedicated, and loyal.
Poppy is the partner of this incredible flower. It has a bright color and had been worn by people in allied countries—including Britain, France, and Canada—to remember the soldiers that fought and died during the First World War.
Where to Buy August Flowers:
9) September: Aster and Morning Glory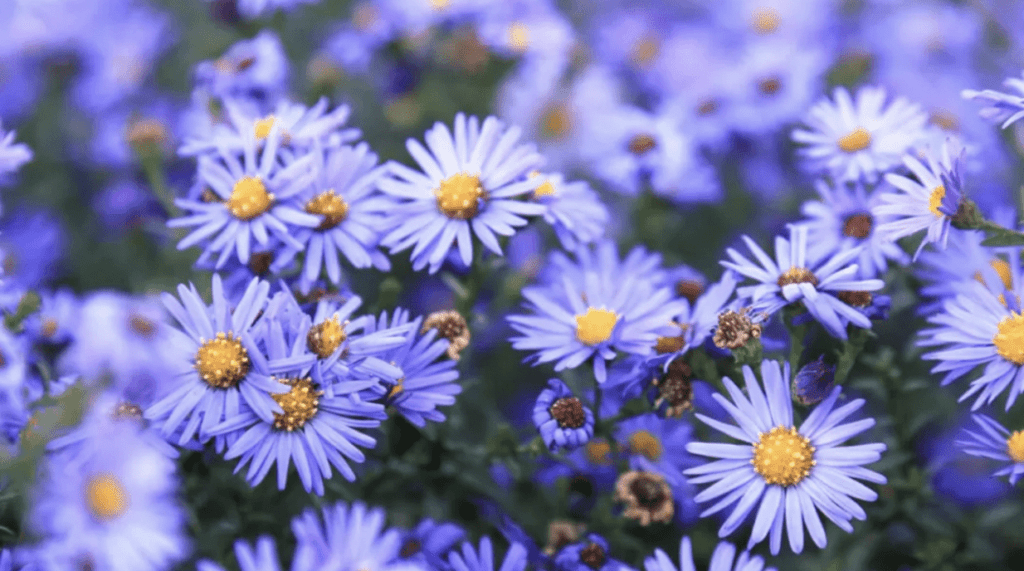 Aster and morning glory are September's birth flowers. Having an incredible, fantasy appearance, it's safe to say that they are among the kinds of flowers that are the center of attraction.
Asters are like tiny versions of daisies in mauve, lilac, white, red, or pink. They're also called frost flowers or starworts by others because they can bloom almost the entire year even in the winter months and look like stars somewhat.
The second flower, the morning glory, is seemingly shaped like a small umbrella that opens in the daytime with its glowing, starry center.
These two flowers are powerful symbols of love—unrequited love—and also valor, royalty, wisdom, purity, and innocence. If you have a sweetheart or a friend born in September, then these flowers are awesome to give them!
Where to Buy September Flowers:
10) October: Marigold and Cosmos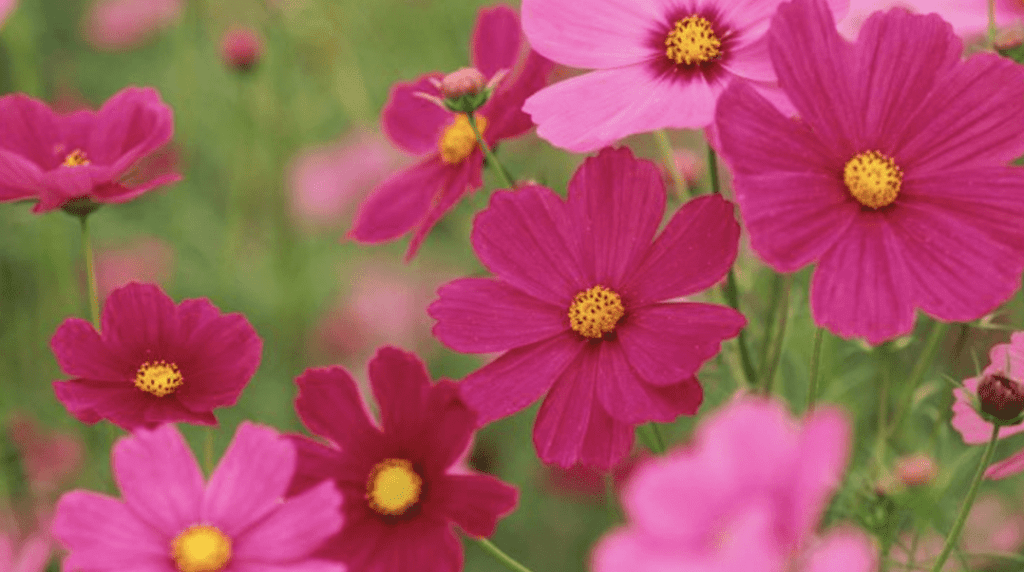 Now we examine the birth flower of October: marigold and cosmos. Their bold red and yellow colors make them ideal to give to your special one during the autumn season.
Marigold is a flower that shows passion, creativity, and great love. In the past, it's been used for medicinal purposes for effectively remedying problematic and inflamed skin.
Meanwhile, the picture you see above are cosmos flowers. They are lovely garden flowers that attract bees, which can, in turn, help plants and flowers grow by pollination—to keep the cycle going.
Where to Buy October Flowers:
11) November: Chrysanthemum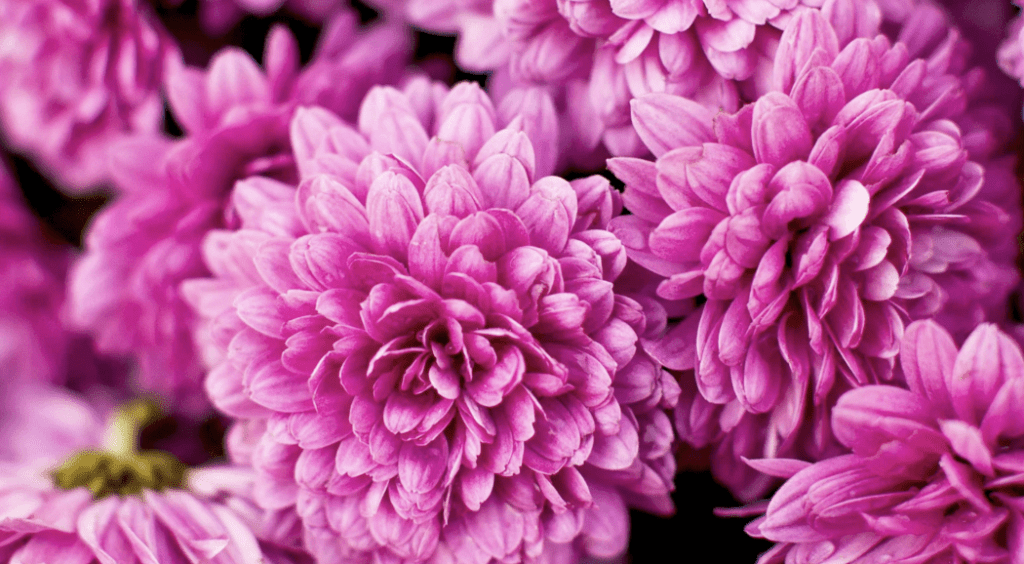 Even though the chrysanthemum isn't the national flower of China and Japan, it certainly is one of their favorites!
Classified as short-day plants, they bloom during late summer, autumn, and winter. These are the times when days are shorter than nights.
Chrysanthemums are available in different shades with each having its special meaning. They come in the colors red, purple, yellow, white, and lavender.
Generally, though, they represent friendship, happiness, and truthfulness. If you want to express your loyalty and devotion to your special someone, chrysanthemums are the flower you should get.
Where to Buy November Flowers:
12) December: Narcissus and Holly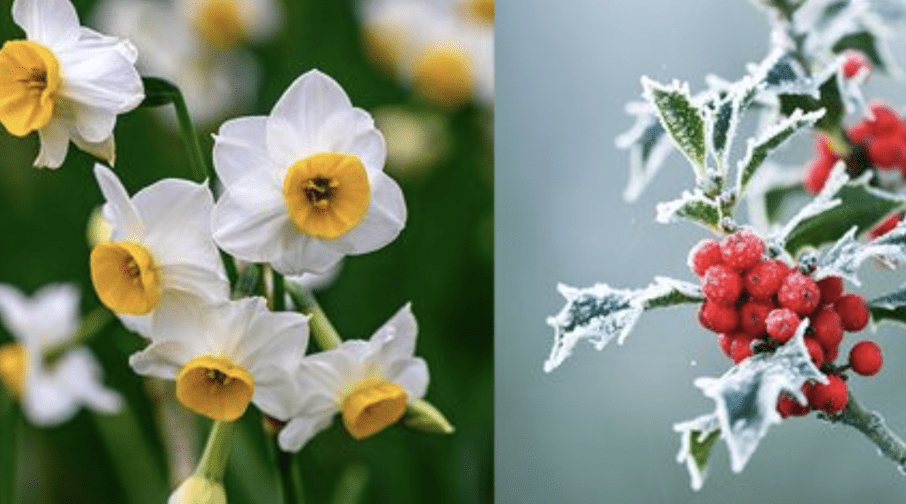 Notice the similarities between narcissuses and daffodils? Well, they're technically the same—Narcissus is a genus with over 50 species, all of which are and can be called daffodils too, and that's why they look alike.
As narcissus is a spring flower, it signifies rebirth and a new beginning. Aside from that, with its beauty and optimistic look, it's also a symbol of hope, wealth, and good luck.
Another birth flower for December is the holly. The latter is not a type of flower, but it's a plant that has forest green leaves and red berries, perfectly suiting the festive and joyful Christmas season!
It's excellent foliage to include in your flower bouquet or Christmas wreath. It makes for a cheerful and thoughtful gift for December babies—indeed, because it imparts a feeling of peace, harmony, and joy.
Where to Buy December Flowers:
---
And that finishes our guide for today about birth flowers and their meanings. As you can see, these blossoms give a wonderful twist for gifting your special someone on their birthday or for no reason at all.
If you have any questions or comments at all, please drop us a line and we will get back to you shortly. We also hope that you enjoyed the article and learned new things about the topic.