Right now, you may be thinking of surprising a friend or partner with a flower. And, lucky for you, we have you covered with our simple guide here.
We'll be looking into some of the most common colors of the peony and what they symbolize. Also, we'll suggest some beautiful peony species by color for gifting someone.
The Different Colors of Peony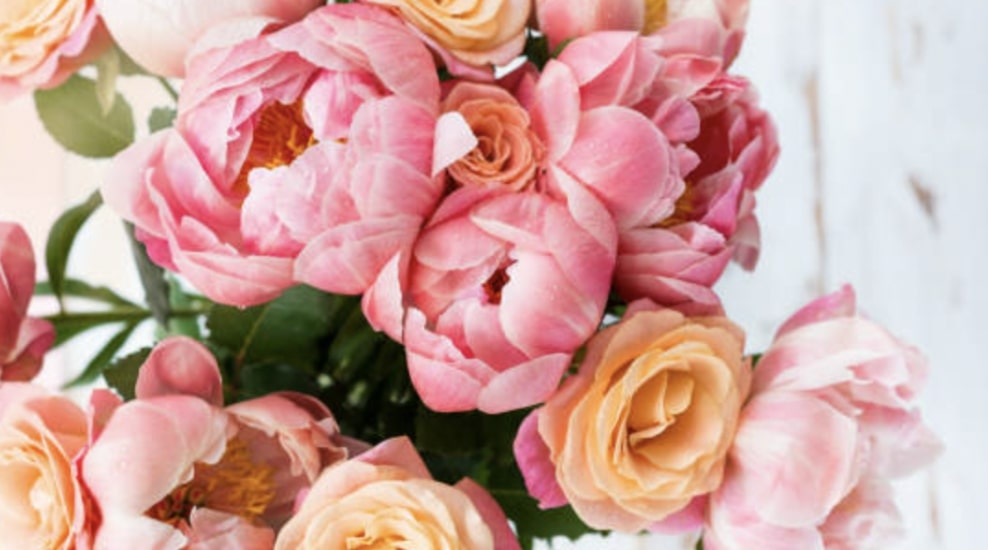 Peonies come in many colors. These are:
1) Pink Peonies
Pink is a very common and beloved color of peonies. What's great about it is the pinks differ in tone, from pastel to deep pink.
Combine this with the fact the peonies have many types too. So you're now left with a lot of options for which to gift your recipient.
For instance, if you'd like a rich and deep pink color, you should get the Big Ben peony. For something unique and pampering, Neon peony with its vibrant pink and yellow center makes a great choice.
And speaking of the color, pink peonies symbolize good luck and prosperity. Celebrating a birthday, getting married, and surprising your mum are all great occasions to give peonies.
2) White Peonies
White peonies are oh so lovely, and giving a bouquet of these is a good way to say sorry. They're given as a sort of peace offering that indicates shame, apology, and regret.
They can brighten someone's day if you've said something wrong or have hurt the feelings of the one you love.
Live in a hotter climate? You may want to grow Duchesse de Nemours since it's optimal for that condition. It's a cultivar or a selectively bred flower that has been around for over 150 years.
Although the champion, if you ask us, is the Shirley Temple white peony. There aren't many fairy-tale-like flowers like this. They begin growing in pink and turn to white as they flower.
3) Red Peonies
The rose is what often comes to mind when it comes to romantic flowers. But red peonies are just as good at expressing deep love, passion, honor, and respect.
As peonies are available in a spectrum of red, from neon to light red, you won't probably run out of options.
A hybrid peony called America will give you delectable velvet red blossoms in spring. In addition, they can grow quite fast and endure extreme weather.
Kansas is another striking red-pink variety. It's the photographer's choice of peony thanks to its lush, lively, and magnificent color, not to mention that the flowers have a long vase life.
4) Cream Peonies
Cream is a soft and neutral color, making cream flowers great to give to others or grow in the garden. It's a mix of white and pale yellow.
Hence, it invokes a thought or feeling of calmness, elegance, and purity, which is always beautiful.
Some cream peony varieties that might be for you are Claire de Lune. The French word means "moonlight," and aptly named, this flower sports creamy petals and a large golden center.
We are also confident in recommending the Mother's Choice. This kind of peony has amazing double blooms and a compact petal structure as well as a super-lovely fragrance.
More Resources on Flowers