Another occasion will creep up on you and before you know it, you'd be spending your day stressing about the perfect gift to bring. After all, there are so many things to consider: the occasion, their taste, your budget and most importantly will it be there on time. Enter: Online flower delivery.
Flowers are the perfect gift for any occasion and with tons of flower options available, you will never run out of choices! Good thing we've compiled the 6 best same day flower delivery options in Edmonton so you can finally chill out.
1.      AWESOME BLOSSOM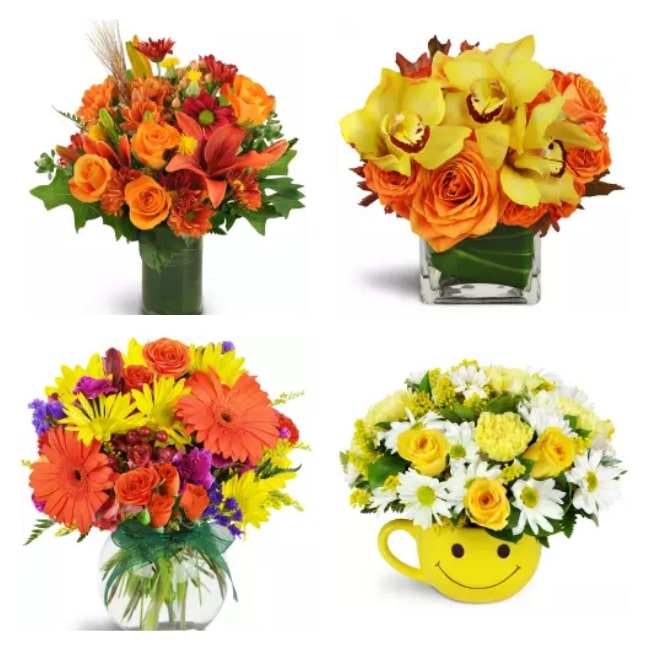 Since 1993, Awesome Blossom has been nothing but a great florist that provides excellent flower delivery service in the entire area of Edmonton. The shop uses flowers to help people send messages and express their emotions towards someone, or even help in making a place look even better with their stunning flower setups.
WHAT PEOPLE LIKE
EASY TO ORDER. The shop has created a system that will make their clients' lives easier in terms of placing their orders because not only did they allow shop walk-ins, but they also enables web shop and phone call.
RELIABLE DELIVERY. The shop does not only guarantee that they can offer premium quality of products but they also pride themselves with their reliable and accurate delivery services.
PRODUCTS
Autumn FLowers – $59 to $100
Summer Flowers – $59 to $100
DELIVERY AND PAYMENT
Visa, Mastercard, AMEX
2.      PETALS FOR LESS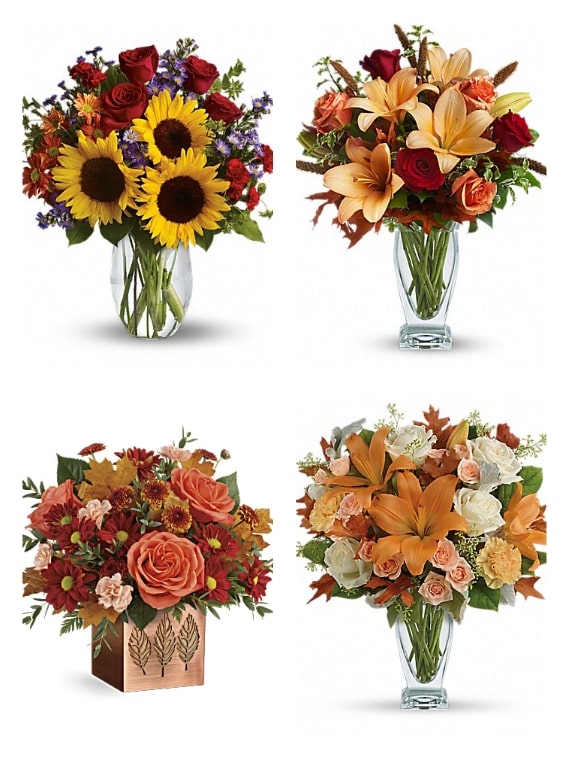 Petals for Less is committed in providing excellent quality of floral products and flower delivery services that is why they always go the extra mile just to make sure that all their clients are satisfied and happy with their work. For more than 25 years the shop has always been a great source of fresh flowers and until now, they never fail to amaze their clients with their stunning floral collection.
WHAT PEOPLE LIKE
SAME DAY DELIVERY. In a rush to send someone fresh bunches of flowers? You may now avail the same day delivery service of the shop to make sure that your orders arrive instantly.
PRODUCTS
Modern Flowers – $54 to $150
Roses – $54 to $500
DELIVERY AND PAYMENT
Visa, Mastercard, AMEX, PayPal, House Account
3.      GROWER DIRECT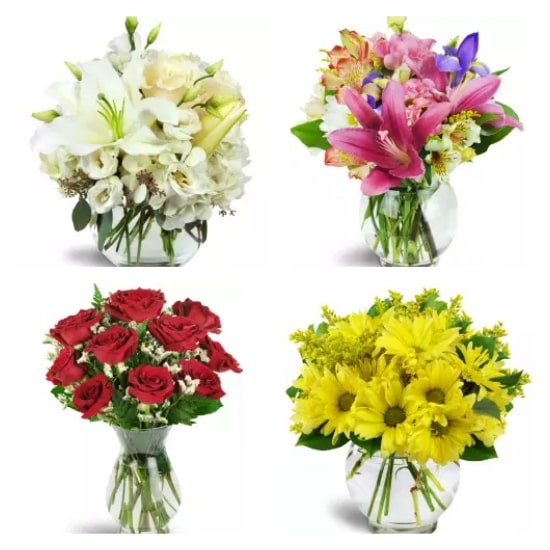 Grower Direct is one of the leading flower shops in Edmonton given its large inventory of flowers to their clients never run out of options for flower arrangements. They also have a reliable delivery that guarantees to send your orders without any delays and in best quality. For your next flower shop hunt, you might want to consider checking Grower Direct.
WHAT PEOPLE LIKE
GREAT SERVICE. The shop is applauded for their great customer service that is why they have kept a good relationship with their beloved clients who truly put their trust in the team when it comes to creating flower products.
VALUE FOR MONEY. The shop shows their appreciation to their customers for patronizing their products by giving them the best product that they all truly deserve.
PRODUCTS
Summer Flowers – $54 to $95
Autumn FLowers – $54 to $95
DELIVERY AND PAYMENT
Visa, Mastercard, AMEX
4.      DISCOUNT FLOWERS EDMONTON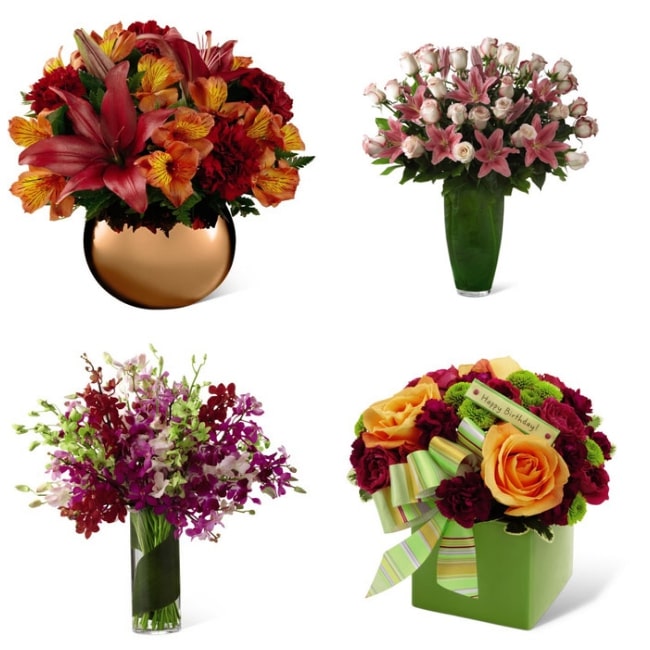 Discount Flowers Edmonton is your one-stop-shop when it comes to flowers because they have everything that you need. Beginning from a simple hand-tied bouquets for your chic style birthday up until a grand floral setup for the grand opening of your new business venture, the shop is always available to help you out.
| | |
| --- | --- |
| SPECIALTY | Traditional and modern floral designs |
| SELECTION SIZE | Large |
| STARTING PRICE | Starts at $45 |
| DELIVERY FEE | Starts at $14.95 |
| WEBSITE | https://www.discountflowersedmonton.com/ |
| SOCIAL MEDIA |   |
| CONTACT DETAILS | 780.988.8588 |
WHAT PEOPLE LIKE
AFFORDABLE ITEMS. The shop believes that high quality flowers must always be accessible to everyone- even those who do not have a large amount of money so they make sure to offer low price products but with premium quality.
PRODUCTS
Flower Arrangement – $45 to $155
Luxury Flowers – $169 to $400
DELIVERY AND PAYMENT
Visa, Mastercard, PayPal, AMEX
5.      FLOWERS BY MERLE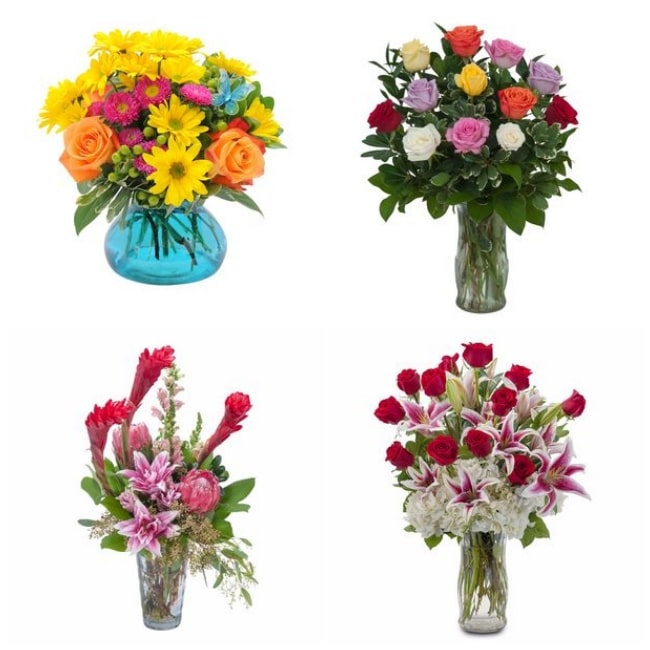 Flowers are probably one of the most underrated kind of gift because they do not really last a lifetime, they eventually lose their vibrance, and they cannot be displayed just simple anywhere. However, it is one of the romantic and most genuine ones. Flowers carry messages that our mouths could not utter that is why for your next gift idea, you might want to consider sending them flowers especially made by Flowers by Merle.
WHAT PEOPLE LIKE
ORIGINAL DESIGNS. The team of Flowers by Merle strives hard everyday to make sure that they come up with new, beautiful, and unique sets of flower arrangements so their clients will always be served with only the best ones.
PRODUCTS
Summer Flowers – $49 to $120
Modern Flowers – $59 to $150
Roses – $94 to $400
DELIVERY AND PAYMENT
Visa, Mastercard, AMEX, Discover
6. PETALS ON THE TRAIL
If you are looking for a one-stop floral shop, then look no further! Petals on the Trail has got your flower needs covered for every occasion.
Customer satisfaction is one of their core goals in their business. That's why they offer custom flower designs to fit every customer's needs and budget. 
And if you are in a rush, you don't have to worry, they can always accommodate you. Petals on the Trail is gifted with expert and approachable staff. If you are having trouble finding the right bouquet, their staff will help you through the process. 
| | |
| --- | --- |
| SPECIALTY | Fresh flowers for all occasions |
| SELECTION SIZE | Large |
| STARTING PRICE | From $50 |
| DELIVERY FEE | Calculated at checkout |
| WEBSITE | |
| SOCIAL MEDIA | |
| CONTACT DETAILS | (780) 482-7673 /(877) 482-7673  |
WHAT PEOPLE LIKE
ORIGINAL DESIGN.

If you are looking for a floral design that steer clear from a typical flower arrangement, you should definitely check out the collection of Petals on the Trail because their creative staff make them with their original ideas.

HUGE SELECTION.

Are you looking for an arrangement most appropriate for your upcoming birthday party? Maybe an elegant one that would match the bride's dress of a beach wedding? Whatever it is that you're looking for, their team can help you with that.
PRODUCTS
BOUQUETS
VASE ARRANGEMENTS
FLOWER BASKETS
CENTERPIECES
WEDDING FLOWERS
DELIVERY AND PAYMENT
The shop accepts payments through Visa, Mastercard, Discover, Major debit cards, AMEX
7. EDMONTON WEDDING FLOWERS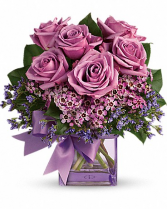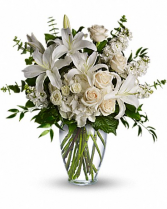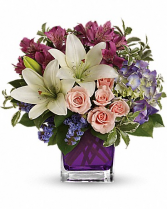 Dreaming of a perfect wedding? A venue surrounded by fresh and beautifully arranged flowers and a bridal bouquet that smells like a meadow. You can definitely have that with Edmonton Wedding Flowers.
They specialize in providing the groom and bride a wedding flower arrangement that they will definitely fall in love to. These offerings come in packages so they will perfectly suit your needs, more especially your budget.
Just let their team know how you want your flowers to be arranged and they will gladly craft it for you.
| | |
| --- | --- |
| SPECIALTY | Special Occasions: Birthday and Anniversary Same Day Flower Delivery |
| SELECTION SIZE | Curated |
| STARTING PRICE | From $349.00 |
| DELIVERY FEE | Calculated at checkout |
| WEBSITE | |
| CONTACT DETAILS | 780 482 ROSE(7673) |
WHAT PEOPLE LIKE
TOP-NOTCH CUSTOMER SERVICE.

Edmonton Wedding Flowers team makes it a point to always serve their customers with the highest attention and warmth. These people are always ready to greet you with a friendly smile and patiently assist you with your needs. 

CUSTOM ARRANGEMENTS.

Head on to their websites and tell them exactly what you need, be it a specific type of flowers and color schemes. They'll handle the rest. 
PRODUCTS
BRIDAL BOUQUET
CORSAGES
VENUE ARRANGEMENTS
CENTERPIECES
DELIVERY AND PAYMENT
Contact shop for more details.
8. FUNKY PETALS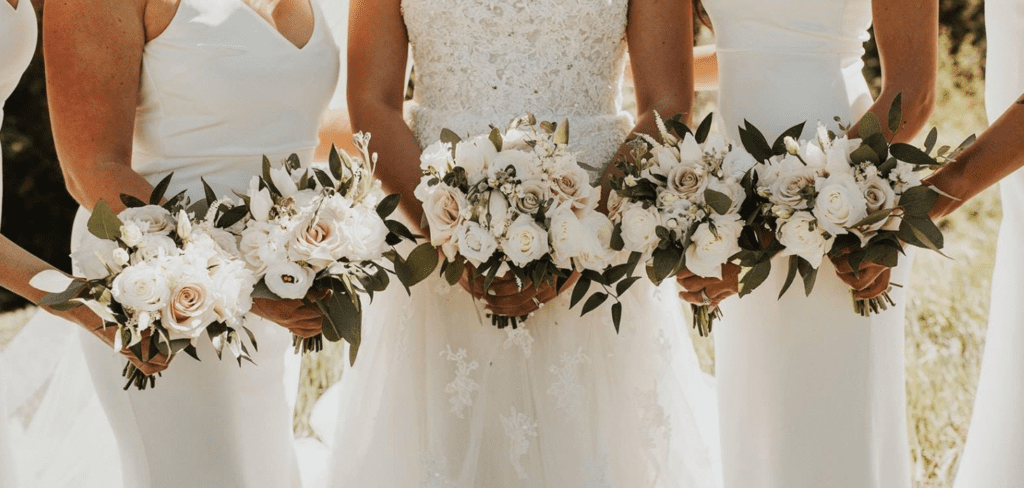 Next on our list is a shop that is highly regarded in several Canadian territories. Funky Petals has been serving the country for quite some time now.
Aside from its large service area, Funky Petals is known for its service excellence. The shop strives to provide quality flower arrangements, made from the freshest and finest blooms available, and delivers them on time.
WHAT PEOPLE LIKE
LARGE CATALOGUE. At Funky Petals, customers will never run out of flower options. The shop has one of the largest selections on this list, featuring various flower arrangements and designs for various occasions, as well as a signature collection and seasonal offerings.
WEDDING FLOWERS. Aside from their regular catalogue, Funky Petals is also capable of creating bespoke designs to fit the themes of clients' weddings. They walk clients through the entire process, and are even transparent about the costs of the entire venture.
PRODUCTS
FALL FLOWERS
SIGNATURE COLLECTION
PLANTS AND LOCAL GIFTS
BOUQUETS AND FLOWERS
WEDDING FLOWERS
DELIVERY AND PAYMENT
Contact shop for more information.
9.

BLOOMING BUDS FLORIST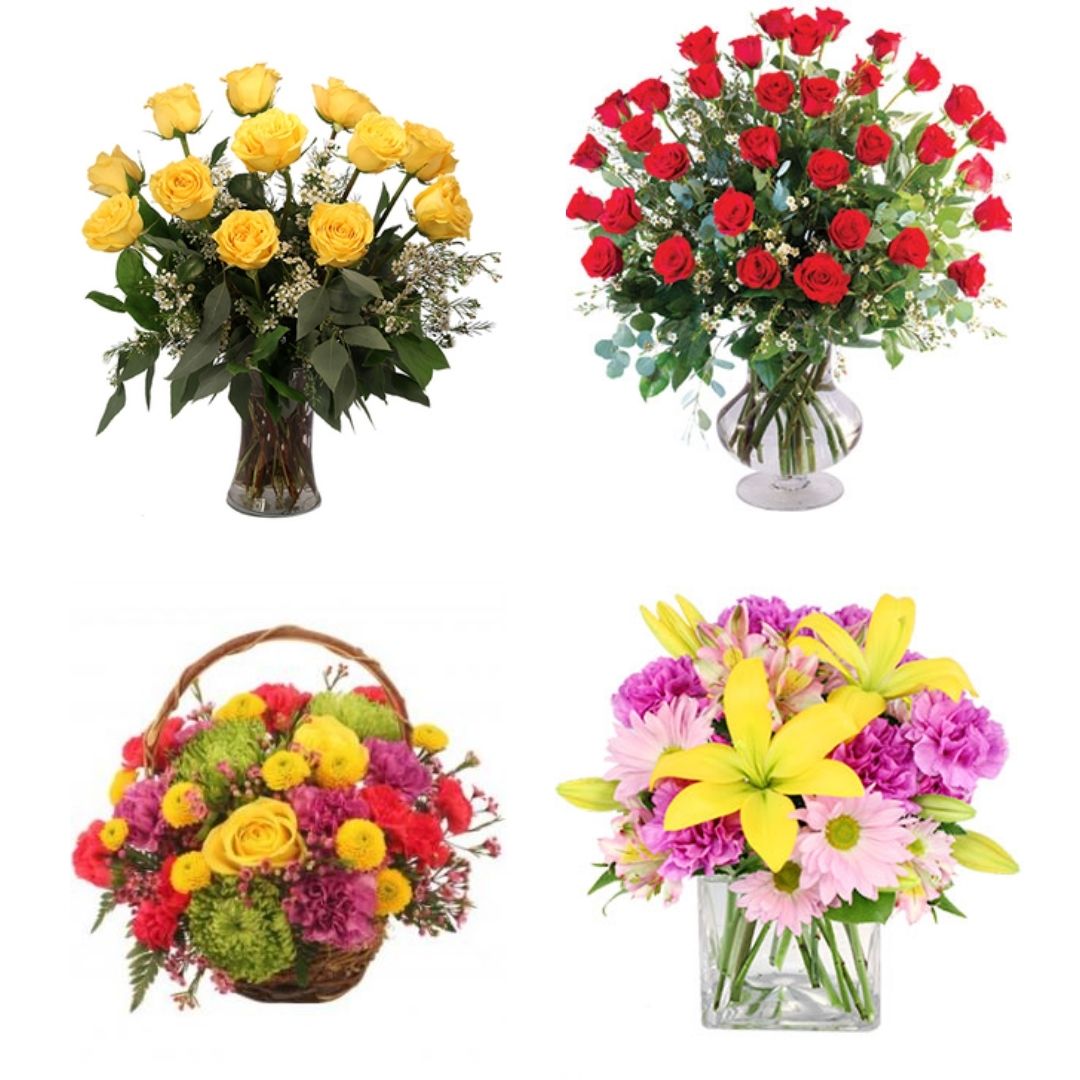 Next on the list is Blooming Buds Florist. They're a floral shop based in Edmonton that provides gorgeous blooms and other novelties.
What makes them a great option is that even if they have already made a list of available arrangements to buy, each order is still unique from the last. No two arrangements from Blooming Buds Florist are exactly the same, so you can expect yours to be much more special and worth the price.
Consider great customer service and high quality flowers from Blooming Bud Florist, check out their website now!
SPECIALTY
Designer's Choice of Arrangements
SELECTION SIZE
Large
STARTING PRICE
Starts at $60.00
DELIVERY FEE
Delivery fee is calculated upon checkout
WEBSITE
https://www.bloomingbudsflorist.net/
CONTACT DETAILS
phone: (780) 429-2716
toll free: (800) 419-1156
fax: (780) 425-8345
WHAT PEOPLE LIKE
SAME DAY DELIVERY. One of the things customers love about Blooming Buds Florist is that they're available for same day delivery. This is perfect for last minute gifts and needs for celebratory flowers.
CUSTOM ARRANGEMENTS. Blooming Bud Florist can easily create a design specific to your taste with their custom arrangement option. In their website, they ask specific questions like the occasion, requests, and extra gifts to add. There are three budgets to choose from, which the size of the arrangement will depend on. From there, it goes smoothly with checking out and waiting for delivery!
OPEN 24/7. Another thing to like about this shop is that they're open 24/7 to accept orders. They offer convenience and a fast processing so customers are able to order and receive their bouquets quickly.
PRODUCTS
Wedding & Special Event Flowers
Sympathy Tributes & Funeral Flowers
Wonderful All Occasion Gifts
DELIVERY AND PAYMENT
Accepts American Express, MasterCard, VISA, and other major credit cards.