Vancouver is known for its wonderful sceneries especially coastal that is why many fresh seafoods are found here. Aside from this, the city is also a haven for boat-lovers or for those who love to lounge by the sea. What will make this experience better is if you get to eat a sweet slice of cake while enjoying the beachfront view from your hotel. If you want to know where to find these delightful treats, take a look at this list below.
1.      JOCONDE PATISSERIE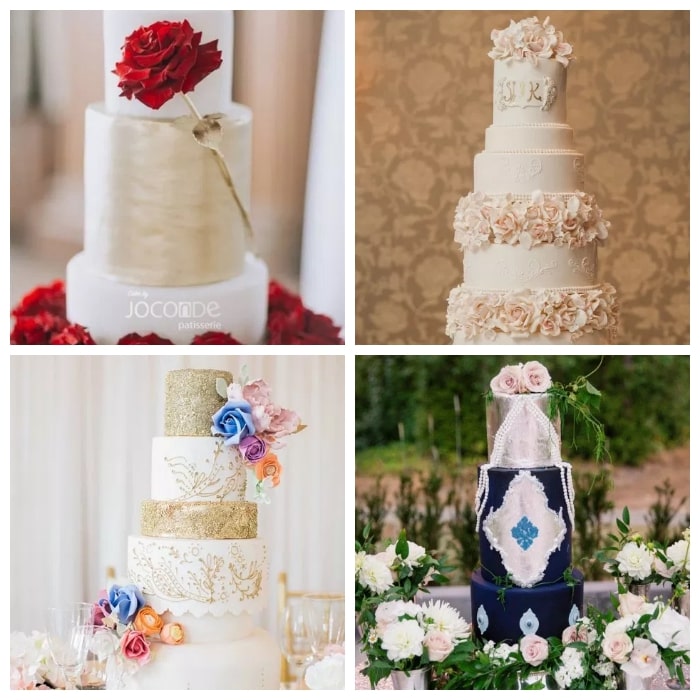 Joconde Patisserie is a catering service specializing in custom cakes and sweets. If you are looking for a reliable bake shop that offers truly scrumptious desserts and pastries, you should definitely check the creations of this shop. They can promise you that they have the perfect balance of taste, color, and texture and that your choice of cake will be the best. They always take pride in their high quality and finest kinds of products to use in their desserts.
WHAT PEOPLE LIKE
CUSTOM MADE CAKES. A cake is an important item especially during parties and celebrations. Without it, the occasion would be dull and lack sweetness. Good thing Joconde Patisserie offers to customize your cake orders you would be able to fully match it with the theme especially for birthday parties and weddings.
REAL EXPERT. The clients of Joconde Patisserie really put their trust to the shop especially because they know that they can always rely on  their highly talented and creative staff especially its owner, Behnaz. Everyone in the shop are skilled and well-experienced in the field of culinary and baking.
PRODUCTS
DELIVERY AND PAYMENT
For more details about delivery and payment you can send an email to the shop.
2.      THIERRY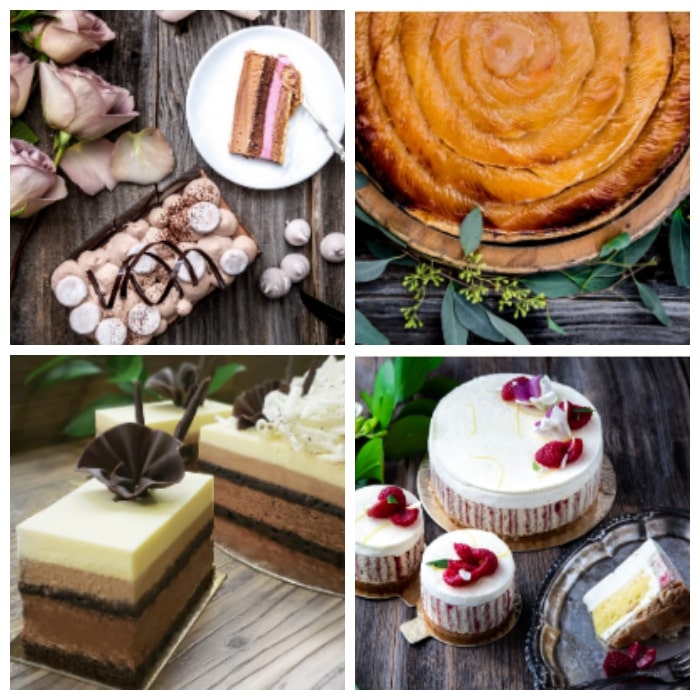 Thierry pride themselves with their magnificent approach to handcrafted chocolates, macaroons, tasty pastries, and desserts. In fact, the shop has been recognized by Where Magazine for "Best Dessert". The shop even uses fresh fruits and other fresh ingredients so you are guaranteed that all their dessert products are in the best condition and taste. They are most known for their tasty chocolate products.
WHAT PEOPLE LIKE
GUARANTEED TO BE ALWAYS FRESH. Nothing beats the aroma of freshly baked cake especially if it is made of fresh ingredients, too. At Thierry, they always make sure that their ingredients are the finest ones so that they could come up with a delicious sweet treat.
PRODUCTS
DELIVERY AND PAYMENT
Operating hours on weekdays is from 7am to 11:30pm and on weekends 8am-11:30pm
3.      WHEN PIGS FLY PASTRIES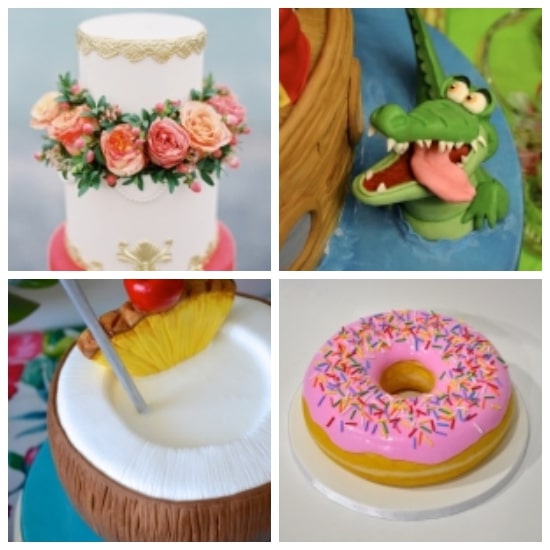 Except from fondants, all delicious elements that you find and taste in When Pigs Fly Pastries' cakes are all made from scratch. They are really proud to say that they have a team of professional bakers and pastry chefs that are highly skilled and talented who are able to provide such wonderful and delicious cake products. The quality of their desserts is their top priority so they always make sure to give their best when making one.
WHAT PEOPLE LIKE
100% EDIBLE. Every decoration that you see placed on each layer of the cake are guaranteed to be safe to eat. They were made to beautifully that you think they are made of diamonds and crystals but they are actually edible and equally taste good.
VALUE FOR MONEY. The shop wants their customers to know how much they appreciate them for patronizing their dessert products that is why they make sure that they get what they really paid for and that they get the best value that they could have.
PRODUCTS
Wedding Cakes
Sculpted Cakes
Food Themed Cakes
DELIVERY AND PAYMENT
Delivery within mainland costs $30.
4.      LEVEL V BAKERY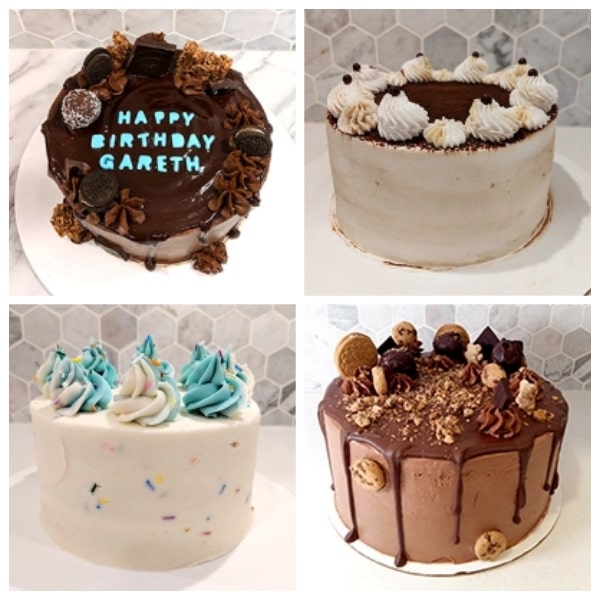 Wants a bite of some soft and delicious cakes but can't because you're a vegan who does not eat dairy? Well we're going to stop you right there because Level V Bakery is here to the rescue. They offer vegan-friendly cakes that you will definitely love! The shop started because the baker itself is a vegetarian. So, what are you waiting for? Grab a plate and dig in.
WHAT PEOPLE LIKE
HEALTHY TREATS. Aside from the fact that the shop strictly uses vegan-only ingredients, the shop really is one of the cake shops that offers healthy sweet treats. From the ingredients up until the whole process, everything is done strictly and quality standard really is high.
AFFORDABLE PRODUCTS. No need to worry if you think you do not have enough budget to get yourself some decent slice of cake because Level V Bakery offers delicious yet truly affordable cake products that no one could really say no to.
PRODUCTS
Chocolate Cakes – $45 TO $65
Vanilla Cakes-  $45 TO $65
DELIVERY AND PAYMENT
7 days advance ordering is required. Delivery is free for the first 5km and charged $5 each 5km after.
5.   HEY! CAKE THIS!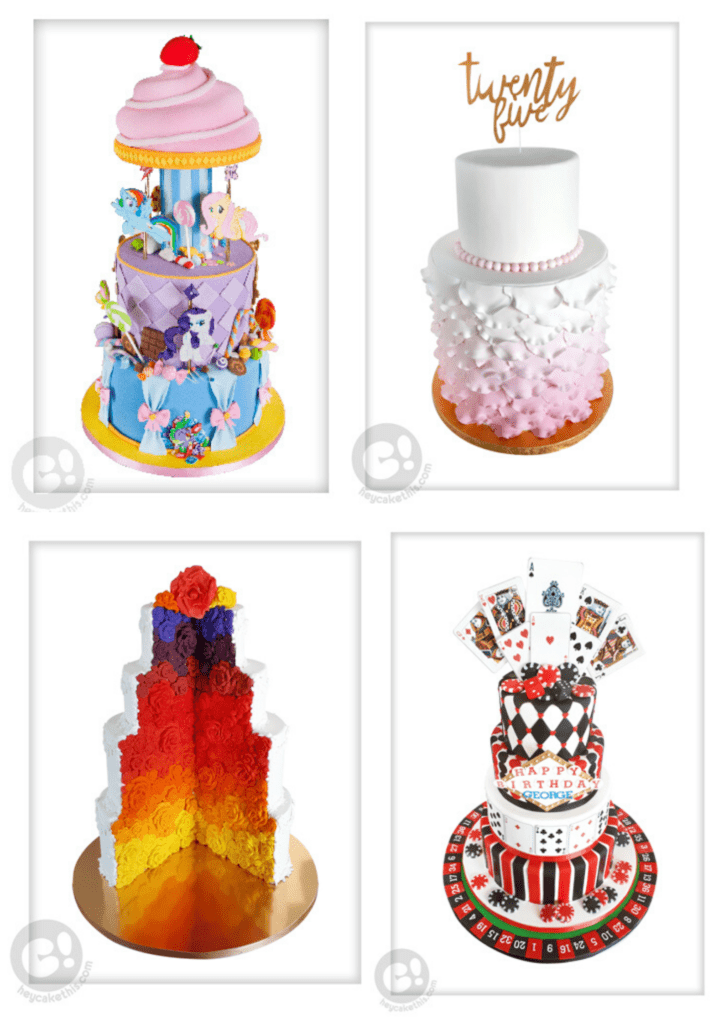 At Hey! Cake This! Your eyes get to eat as much as your mouth considering how eye catching the designs are. This is because the brains behind the operations, Cory, is a talented cake artist and designer who has a penchant for turning sweets into literal works of art.
WHAT PEOPLE LIKE
FUN DESIGNS. Make your parties and events the talk of the town with a customised cake from Hey! Cake This! Cory is most known for his whimsical, one-of-a-kind cake designs that take into consideration what his clients want. You'll surely be left wanting for more if you choose this shop.
CUSTOMER SERVICE. As a customer-centric business, your satisfaction is of utmost importance. This is why Cory encourages every single client to give him an ample amount of time to ensure that he can bring your cake ideas to life without compromising design and quality.
PRODUCTS
Customised cakes and cupcakes – $350 and above 
DELIVERY AND PAYMENT
Contact shop for more information.