Toronto is the capital city of the province of Ontario. Skyscrapers and green spaces are the most prominent sceneries in the area. It is also a great place to grow different kinds of floras and with the skills and expertise in floristry that the people in Toronto have, they are able to create stunning flower arrangements that will totally leave in you awe once you get to see them.
1. WILD NORTH FLOWERS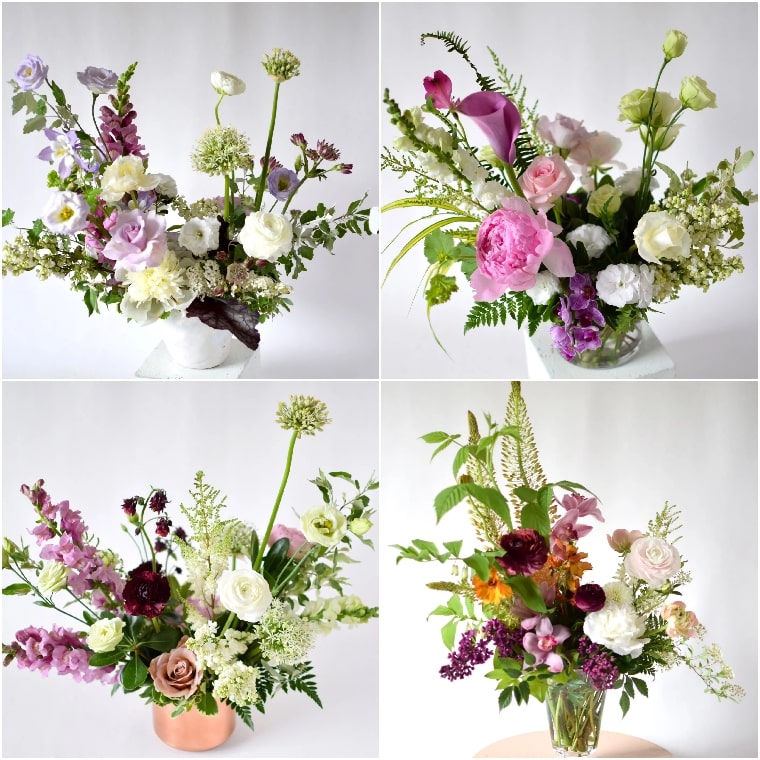 If you want to add more spice and style into your space, Wild North Flowers would be your best choice to partner with. Their collection of floral arrangements are  undoubtedly fascinating and will certainly make any place look sophisticated. The shop creates bouquets and vase arrangements that are perfect as decorations to your home and offices.
WHAT PEOPLE LIKE
STUNNING DESIGNS. One cannot deny how jaw-dropping the collection of Wild North Flowers is. From the kind of flowers used until the total finished appearance of the floral arrangements, all are truly stunning and perfect to use as space decorations.
WORKSHOPS. Aside from selling handcrafted flower arrangements, they also conduct workshops to help aspiring florists unleash their creativity and create their own floral designs. They have workshops for both fresh and dried flower arrangements.
PRODUCTS
Vase Arrangement – $78 to $195
Hand Tied Bouquet – $75 to $125
DELIVERY AND PAYMENT
American Express, Visa, Mastercard, Apple Pay, Google Pay, PayPal
2. WILLEM & JOOLS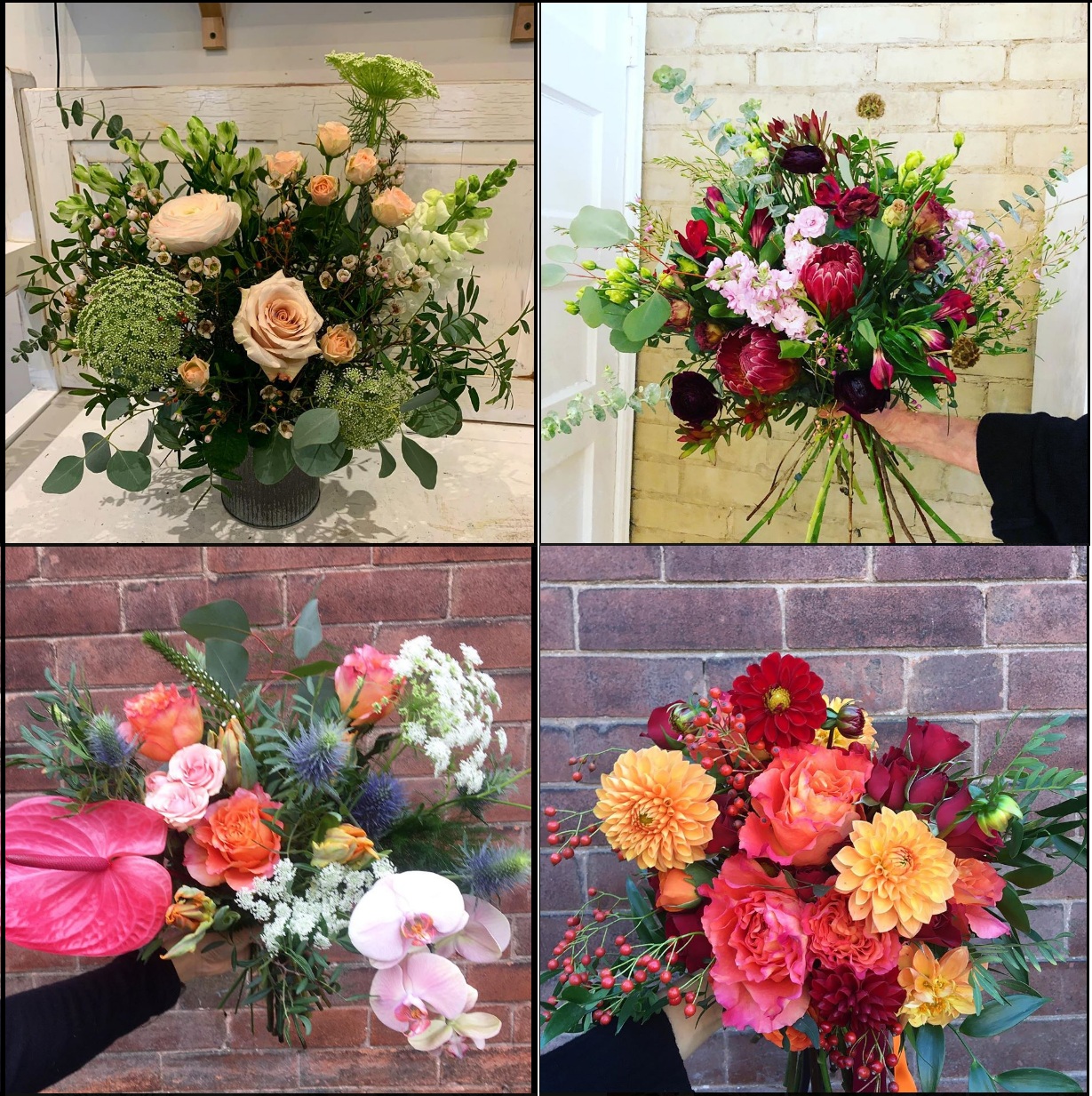 If you are into Dutch-styled creations especially of flower arrangements, Willem & Jools is the perfect match for you. They offer fresh, garden-style floral arrangements and hand-tied bouquets inspired by the Dutch tradition. They make sure to design their products uniquely and perfectly by combining the right colors, styles, and texture.
Not only do the shop brings smiles to their customers, but they also help local farmers with their businesses as they source their fresh, organically-grown flowers from Ontario farmers. The team has over 15 years of experience in the business and they promise to bring you the freshest and highest quality flowers that you deserve.
WHAT PEOPLE LIKE
WEDDINGS AND EVENTS.

They are a full service flower shop that also caters to big events like weddings, corporate events, and others. They offer consultation and customized services depending on their client's need.

100% CUSTOMER SATISFACTION.

They have a satisfaction guarantee since their customers are very important to them. They make sure that the customers receive excellent quality products and services. 
PRODUCTS
HAND TIED BOUQUETS
VASE ARRANGEMENTS
WEDDING ARRANGEMENTS
DELIVERY AND PAYMENT
Contact shop for more details.
3. LEASIDE FLOWERS & GIFTS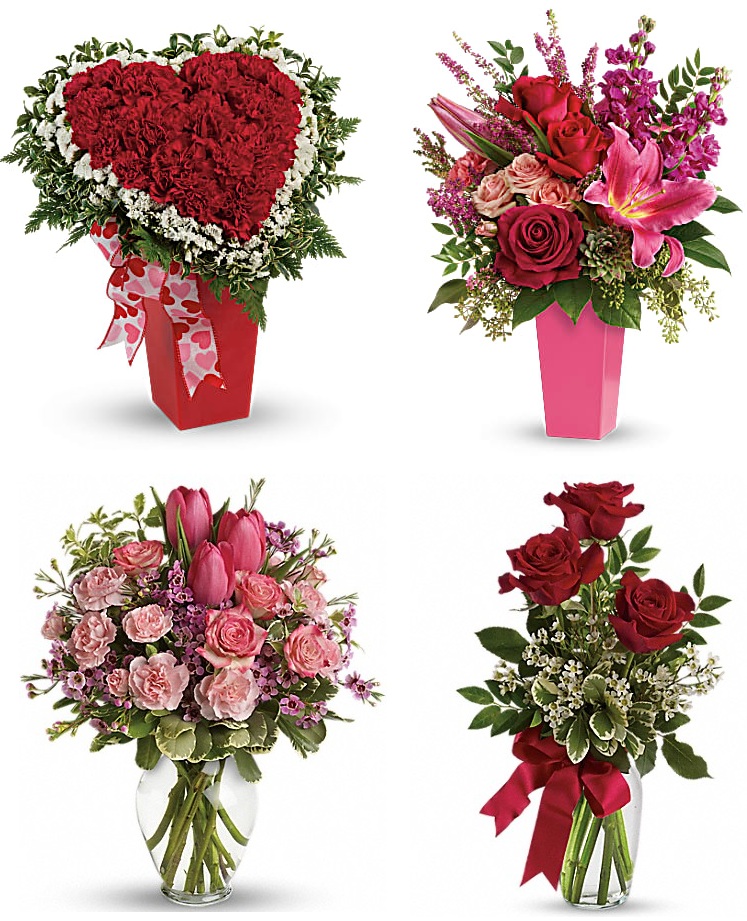 Leaside Flowers & Gifts expresses their love and passion towards art and flowers through their beautiful creations. And it really translates to their creations, which are obviously works of art. 
They ensure that customers are given excellent service every step of the way. They maintain their top flower shop status by using only the best quality fresh flowers. 
| | |
| --- | --- |
| SPECIALTY | Premium quality bouquets |
| SELECTION SIZE | Large |
| STARTING PRICE | From $60 |
| DELIVERY FEE | $12.00 |
| WEBSITE | |
| CONTACT DETAILS | (416) 425-4171/(800) 387-6321 |
WHAT PEOPLE LIKE
TRENDY DESIGNS.

Leaside Flowers & Gifts offers some of the most fabulous flower arrangements that are designed for the young. They offer contemporary designs that would be perfect for your loved one. 

EXPERIENCED FLORIST.

They have highly skilled florists who are experts on different fields of floristry. If you need flowers for different types of occasion, their talented florist will make something up for you to make the celebration extra special. 
PRODUCTS
BOUQUETS
VASE ARRANGEMENTS
FLOWER BASKETS
HAT BOX ARRANGEMENTS
LIVE PLANTS
DELIVERY AND PAYMENT
A local delivery fee of $12.00 will be added to each order, for each address. 
4. LADYBUG FLORIST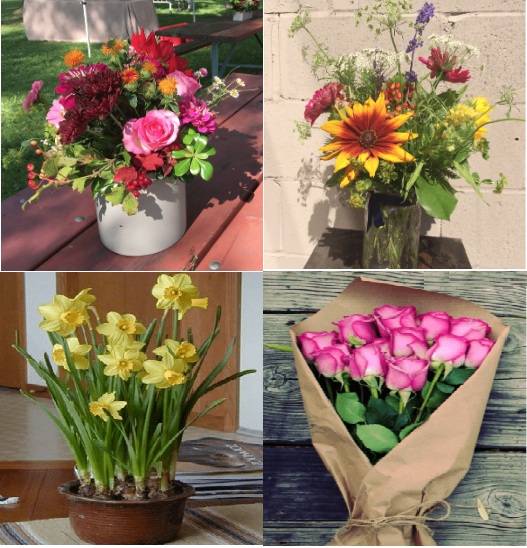 Ladybug Florist that floral arrangements are critical components of any event, especially ones in the corporate world. As such, they really put in the necessary effort to keep your business' flowers fresh and of good quality.
For over 20 years, they have never failed to make flowers for local businesses. Hence, why the shop is considered to be one of the best florists that offers flower delivery in Toronto.
WHAT PEOPLE LIKE
UPSCALE CORPORATE ARRANGEMENTS. Corporate events can make or break the a company's branding or image. Ladybug Florist acknowledges this fact and aims to give businesses all over Toronto high quality floral arrangements to wow the crowd. For them, no event is ordinary so long as you have amazing flowers on-hand.
EXPERTISE.

Over the years, Chapman Florist has proven its excellent skills and high credibility when it comes to the industry of flower arrangement services. Since the shop has been established, their utmost priority is always the welfare and satisfaction of their customers thus resulting in an excellent record of work in the entire city.
PRODUCTS
BOUQUETS
VASE ARRANGEMENTS
SYMPATHY FLOWERS
BOX ARRANGEMENTS
DELIVERY AND PAYMENT
Accepts payments through PayPal, Visa, Mastercard, AMEX, Diner's.
5. MAY FLOWERS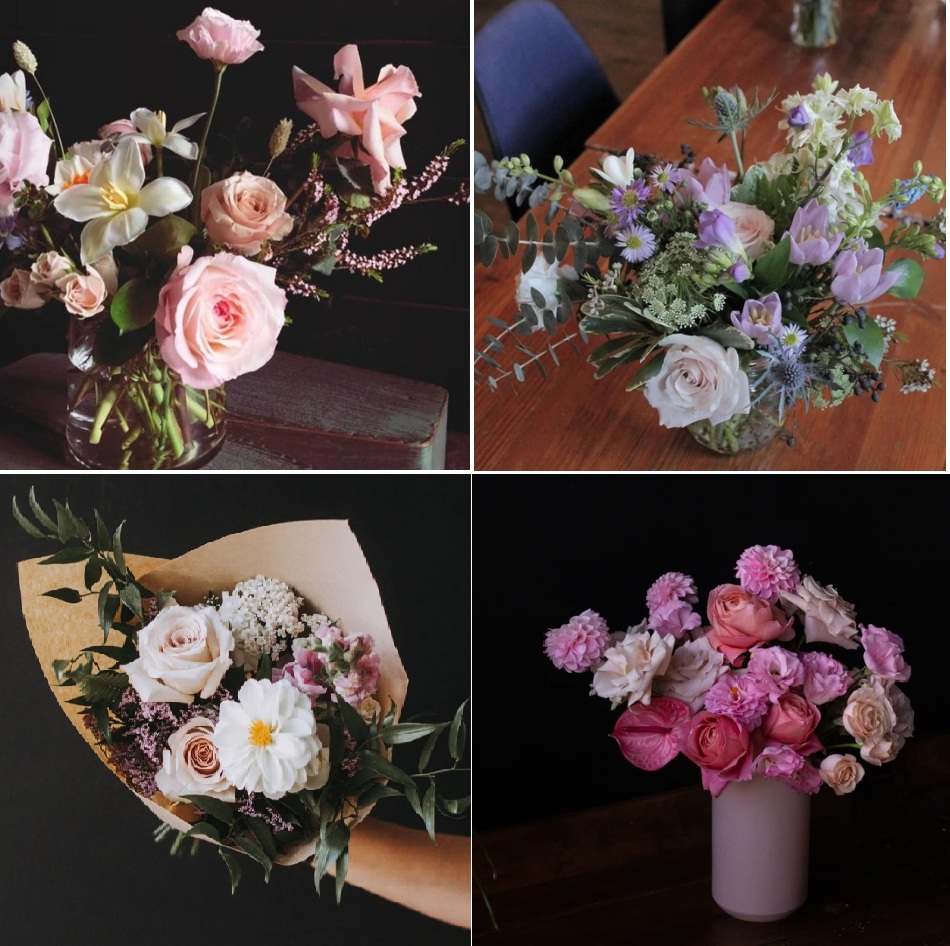 May Flowers showcases locally grown flowers which they turn into stunningly beautiful floral arrangements perfect as gifts and decors in weddings and other special events. 
May Flowers always prioritizes the satisfaction that they give to their beloved customers. With this in mind, they see to it that their creations are truly exceptional and always show passion and art.
WHAT PEOPLE LIKE
RELIABLE DELIVERY SERVICES

.  No one wants a crappy delivery service that is why May Flowers thrive to provide you with only the best flower delivery services. The shop offers same day delivery services. Just make sure to place your orders no later than 11am.

WORKSHOPS.

Aside from providing you with their outstanding floral arrangement creations, they would also like to share their knowledge, skills, and passion in the business. They offer workshops to whoever is interested in acquiring the skills of a florist. 
PRODUCTS
HAND TIED BOUQUETS
VASE ARRANGEMENTS
CENTERPIECES
BASKET ARRANGEMENTS
WREATHS
ORCHIDS
DELIVERY AND PAYMENT
Delivery is available from Tuesday to Sunday.
6. BLOOMBERRY & CO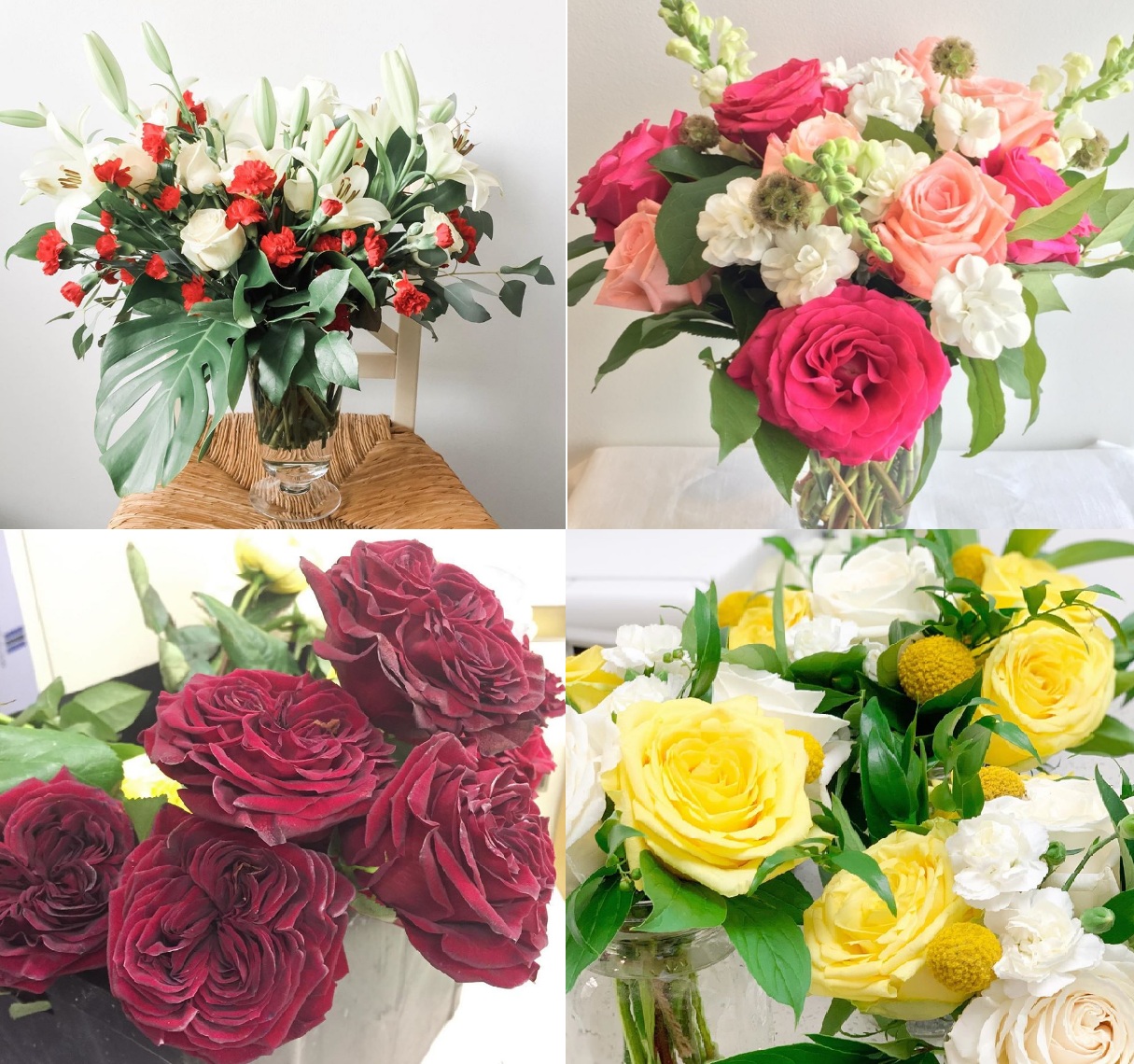 Bloomberry & Co is not your ordinary flower shop when it comes to maintaining a high quality of flowers. Their effort of bringing you with premium kinds of products extend to them dressing up floral arrangement by special request just to be able to match— exceed even— your expectations. 
Everyday, they strive to be the one of the best florists in Toronto. Each arrangement is designed, hand selected and completed by Bloomberry and Co's experienced team of florists whose number one priority is to ensure that your recipient can get the most beautiful blooms delivered to their doorstep.
WHAT PEOPLE LIKE
HANDMADE.

Bloomberry and Co always aims to have a personal touch in every single flower product that they deliver, that is why they make sure that everything in their list is handmade. No effort is too much when it comes to creating their magnificent floral arrangements because they believe that their beloved customers only deserve the best.

CUSTOM-MADE BOUQUETS.

If you wish to have a more personal touch in your choice of flowers, you may be able to do so my request for a custom-made bouquet. They want their customers to always feel satisfied with their orders so they allow them to freely choose the kind of flower, silk, and other accessories to include in the product to make it more personal.
PRODUCTS
WEDDING FLOWERS
VASE ARRANGEMENTS
BOUQUETS
WREATHS
SYMPATHY FLOWERS
DELIVERY AND PAYMENT
Same Day Pick-up at our Studio (Free) Weekdays 9 AM – 5 PM. Delivery in the GTA, Durham Region, Mississauga ($15 flat fee). Next day flower delivery – order by 11:00pm
7. THE CHOCOLATE TULIP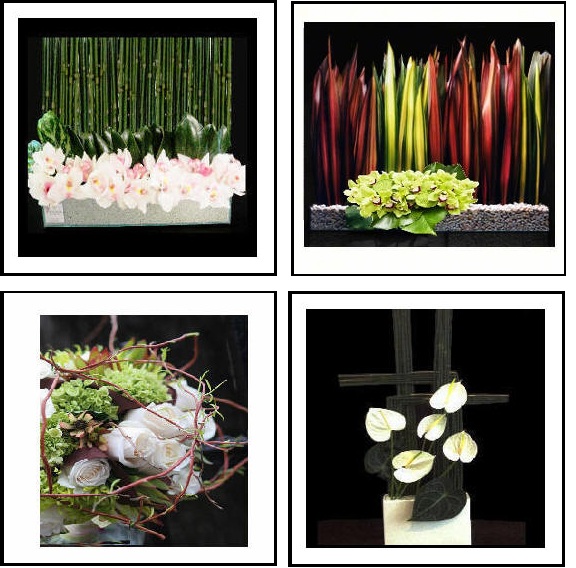 The Chocolate Tulip is one of the best flower shops in Toronto. It offers various services and gift items which are perfect for your occasion. They also provide delivery to different areas around the locality as well as decoration assistance.
The good thing about this shop is that you can easily reach their staff. Further, they encourage their customers to leave a voice message whenever they missed a call. This is to make sure that every client is provided with their flower needs. 
Specialty

Unique and exquisite flower bouquets

Selection Size

Curated

Starting Price

$60

Delivery Fee

Calculated at checkout

Website

Social Media

Facebook: /thechocolatetulip

Twitter: @chocolatetulip1

Contact Details

(416) 921-5559 | Contact Form
WHAT PEOPLE LIKE
SAME DAY FLOWER DELIVERY

. We all don't want the hassle of maintaining the freshness of blooms. Thus, it's a relief for people to discover shops which offer same day delivery. Luckily, The Chocolate Tulip also offers this kind of service. Thus, you won't have to worry about your flowers. All you need to do is to place an order within their cutoff time and you're good to go. 

FRIENDLY STAFF

. The Chocolate Tulip does not only take pride in its beautiful and stunning flower arrangements. Their staffs are easy to get along with, approachable, and well-mannered. They give recommendations as well as feedback to customers who are curious as to what type of blooms or arrangement are perfect for their event. As such, you're rest assured that you'll be giving only the good quality blooms to your recipient. 
PRODUCTS
FLOWER VASE ARRANGEMENT:

Starts at $60

FRESH CUT FLOWER BOUQUET:

Starts at $50

LIVING PLANT ARRANGEMENT:

Starts at $80

ROSE VASE ARRANGEMENT:

Starts at $185

LONG TERM ROSE BOUQUET:

Starts at $65

CHOCOLATES:

$5 – $60

GIFT BASKETS:

$90 – $500
DELIVERY AND PAYMENT
Same day delivery applies to orders placed no later than 10:15 in the morning, from Monday to Friday. For deliveries on Saturday, place your order by 7:00 am or before their closing on Friday. Note that the cut off time depends on the courier service requirement.
8. SUZANNE GARDNER FLOWERS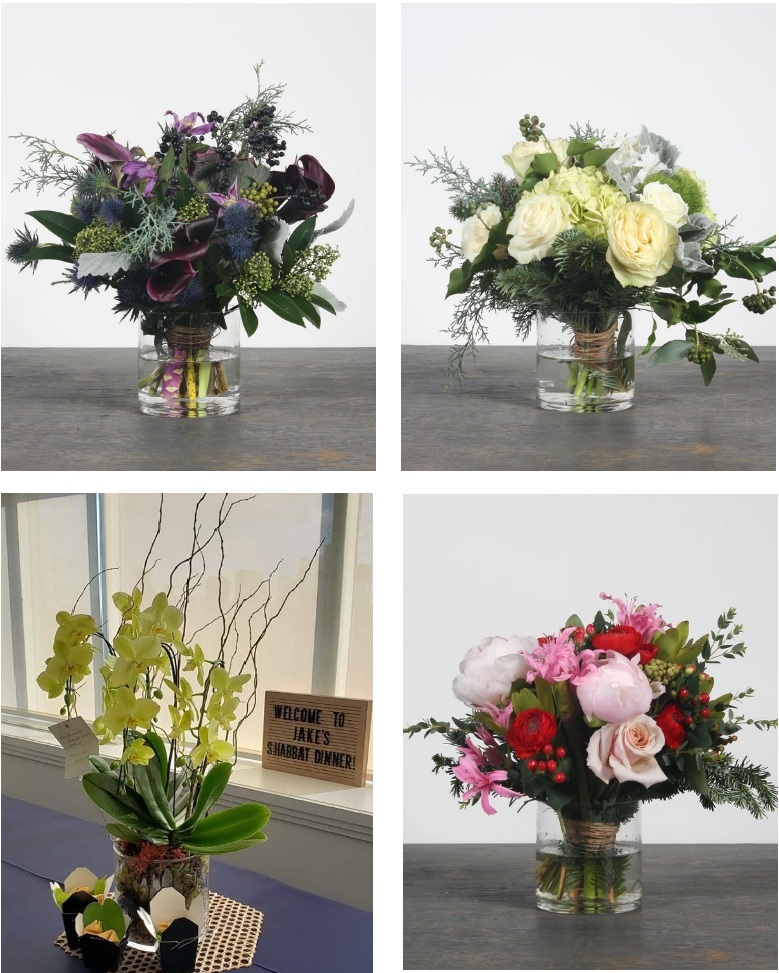 With the perfect combination of colors, texture and style, Suzanne Gardner Flowers' collection of fresh flower arrangements truly stand out among its competitors. These hand-crafted bloom products are uniquely designed to suit any seasons and occasions while keeping up to your high standards.
From the simplest single-bloom bunches to grandiose mixed arrangements, the team never fails to go the extra mile and add special touches that will make all of their products undoubtedly promising. 
WHAT PEOPLE LIKE
EXPERT FLORIST.

The team is composed of passionate and truly talented florists that have been working in the industry for many years now that is why there is no way that you will doubt the quality of products and services that they will be providing.

CATERS TO WEDDINGS.

Make your special day even better and a lot more unforgettable by getting Suzanne Gardner Flower as your flower provider. They promise that they will make yours the wedding of the year with the ideas that they have for your floral designs.
PRODUCTS
BOUQUETS
VASE ARRANGEMENTS
WEDDING FLOWERS
TERRARIUMS
DELIVERY AND PAYMENT
Deliveries are available Monday to Saturday. Orders must be placed by 4pm the day prior to delivery. 
9. FLORIS FLOWER CO.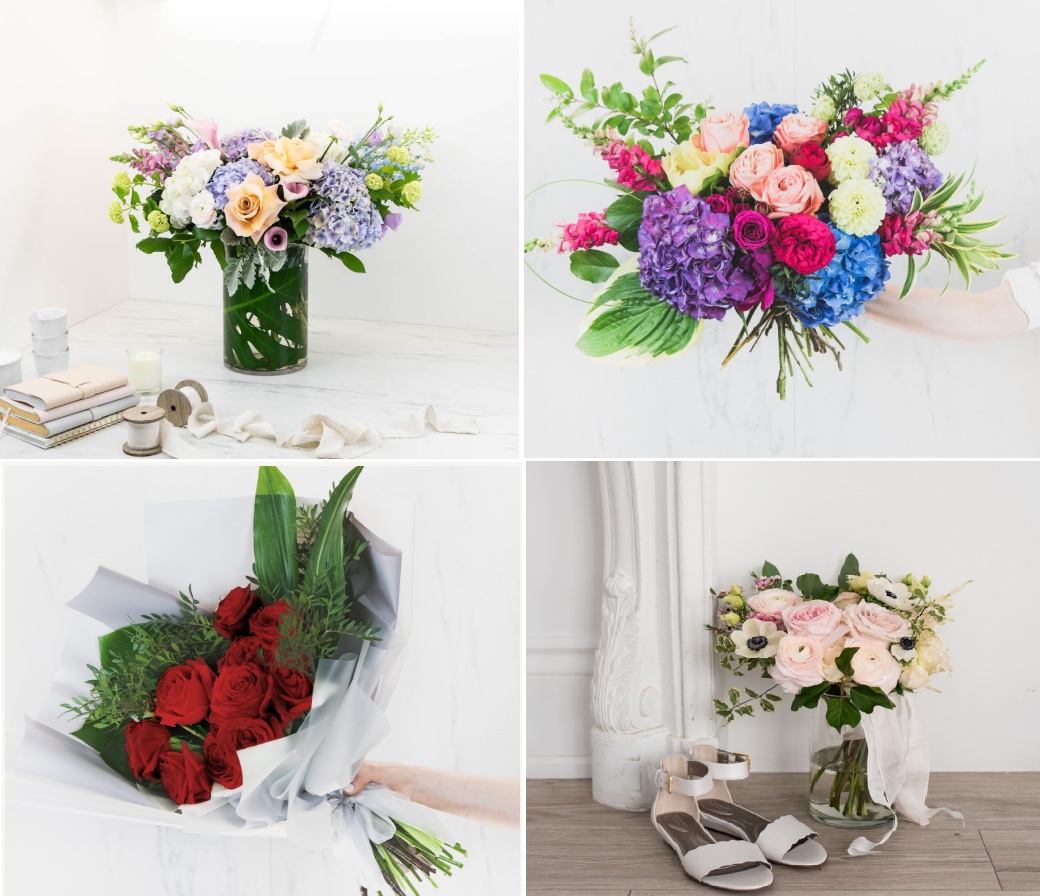 Specializing in custom designs, Floris Flower Co. is a trusted flower boutique in Toronto offering high quality and grandiose flowers in all forms and sizes. They offer their promising products for same day delivery within Toronto and GTA as well as Oshawa to Aurora to Milton.
The perfect balance of colors, texture, and style and more importantly the premium quality of flowers used are the key components of the achieved stunning look of their floral designs, thus they consistently receive 100% satisfaction rating from their customers.
WHAT PEOPLE LIKE
STUNNING DESIGNS.

Going the extra mile is never an issue with Floris Flower Co. In fact, their talented florists never fail to showcase their impeccable style and taste when it comes to floral designs through their very own flower collection.

FRESH FLOWERS.

Sourced from local farmers, the flowers of the shop are guaranteed to be fresh as they receive them on a daily basis and used for bespoke and made to order products.
PRODUCTS
HAND TIED BOUQUETS
VASE ARRANGEMENTS
ORCHIDS
CUSTOM MADE
DELIVERY AND PAYMENT
They offer same day delivery if you order before 10AM. They deliver within Toronto and GTA for $15 and cover a much larger area from Oshawa to Aurora to Milton for $25.
10. THORN FLORAL

With over a decade of experience in Floristry, Victoria of Thorn Floral has tried just about every aspect that the field has to offer before opening the quaint shop in Toronto. 
Thorn Floral is most known for its whimsical design as well as the shop's commitment to freshness. Everything is handcrafted with care, with Victoria and her team only making use of the most vibrant of blooms. 
WHAT PEOPLE LIKE
WEDDING FLOWERS. Your wedding deserves to look as magical as weddings do in the fairy tales. Fortunately, Thorn Floral can help you achieve such a feat with their bespoke designs — all of which are of high quality like their regular catalogue.
WORKSHOPS. Want to try your hand at Floristry? Thorn Floral offers a small array of workshops which are beginner-friendly. Take your pick from vase styling, bouquet building, flower crown making, and terrarium building and further bring nature into your life. 
PRODUCTS
WEDDING DESIGN
TERRARIUM
FLOWER BOUQUETS
FLOWER VASE
DELIVERY AND PAYMENT
Contact shop for more information. 
11. ROSEDALE KENNEDY FLOWERS

Ever since they first opened in 2002, Rosedale Kennedy Flowers has unfailingly delivered on their promise to provide the Toronto area with only the finest flower arrangements for any occasion. The shop's large assortment of fresh flowers guarantees the best quality flowers for all orders.
WHAT PEOPLE LIKE
CUSTOMER SERVICE.  Rosedale Kennedy Flowers is not only dedicated to providing the Greater Toronto with beautiful flowers. They're also committed to accompanying said flowers with the best service possible. That is, catering to every customer with professionalism and a friendly smile.
SAME DAY DELIVERY. If you're in the Greater Toronto area and find yourself in need of a quick flower gift fix, then Rosedale Kennedy Flowers is the best choice for you. The shop can have your gift delivered to your doorstep on the same day, provided that you order it before their cut-off time.
FRESH FLOWERS. What's great about the arrangements from Rosedale Kennedy Flowers is that they last longer compared to other flower orders. How? Well, the shop only makes use of the best and freshest blooms, allowing for vibrancy and longevity in every arrangement.
PRODUCTS
Lavish arrangements
Tulips
Roses
Plants
Flowers in a gift
DELIVERY AND PAYMENT
American Express, Visa, Mastercard. Cut-off time for same day delivery is 2:00 pm.
12. Flowers in West Hill Inc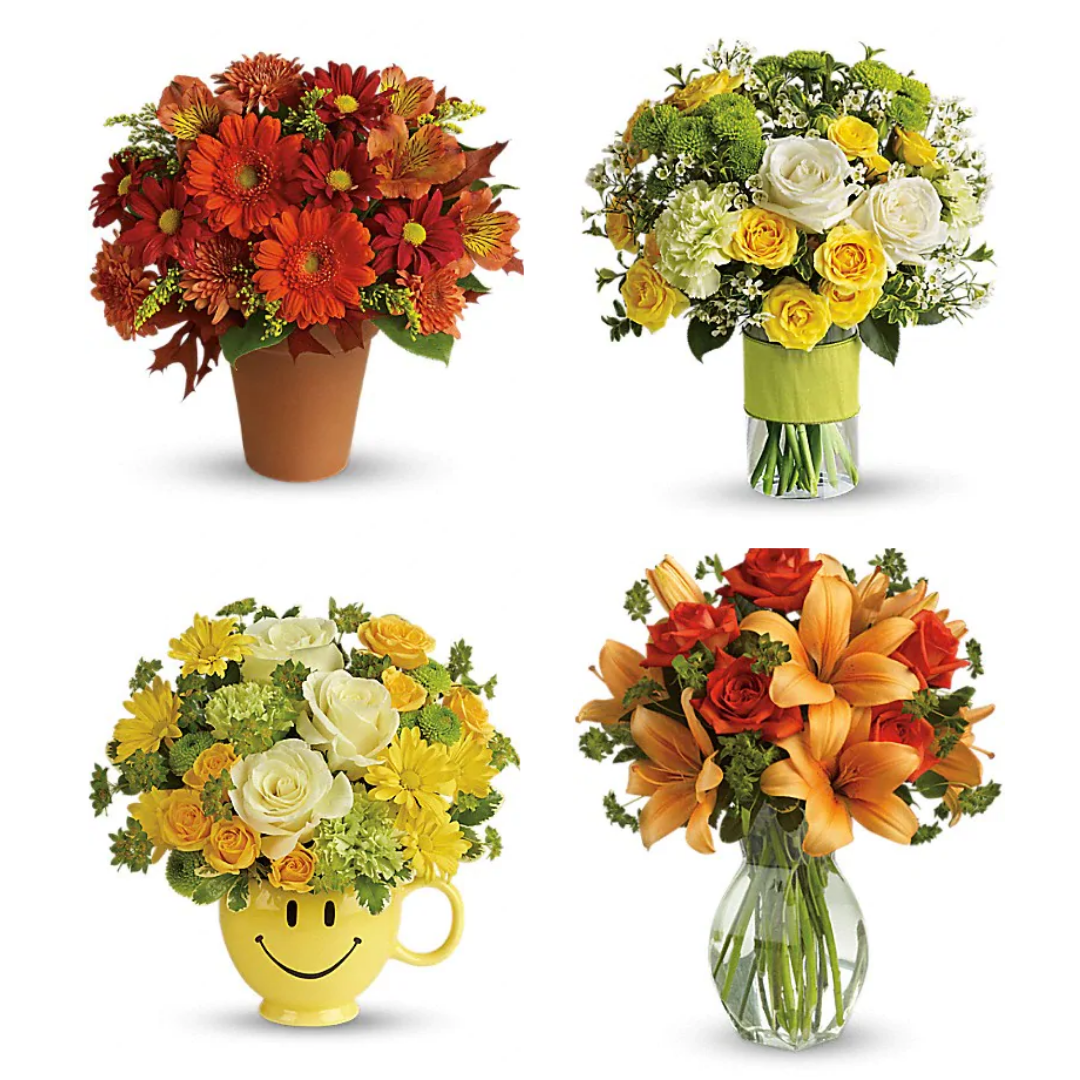 Flowers in West Hill Inc is a proud award-winning flower shop that offers the best arrangements there are in Toronto. Whatever the occasion may be, rest assured that they have something in store for you. Check out their listings on their website!
WHAT PEOPLE LIKE
Handcrafted Bouquets – Receive only the most beautiful bouquets when you order at Flowers in West Hill Inc. Made by their amazing florists, each arrangement will be sure to wow you. Take a look at some of their masterpiece on the list.
Flower Deals for the Day – Flowers in West Hill Inc. offers deals of the day wherein you can get a specific arrangement or blooms at a discounted price! It varies daily so make sure to experience it at least once!
PRODUCTS
Roses

Lavish

Plants

Best Sellers

Modern

Flowers in a Gift


Fall Flowers
DELIVERY AND PAYMENT
Details of payment are given upon checkout
13. FLORIDA FLOWERS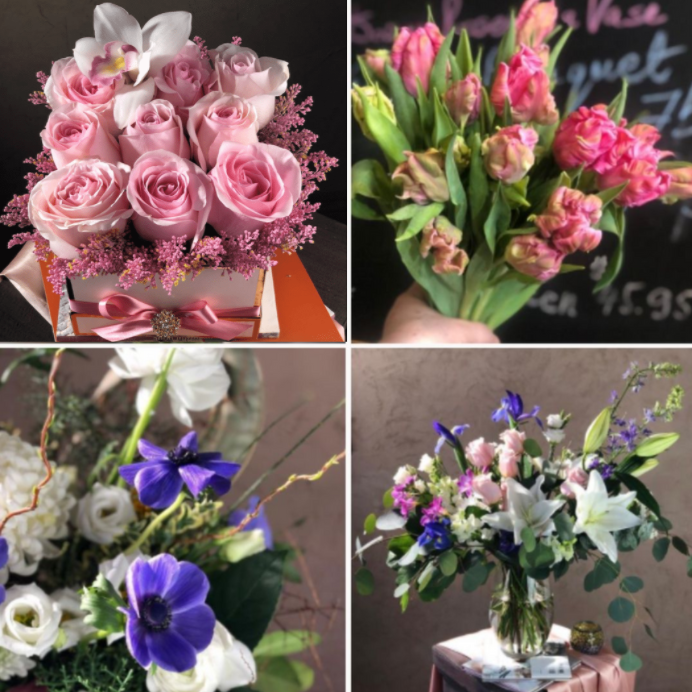 Florida Flowers offers a widespread of gorgeous blooms to choose from, arranged in the most intricate ways. Whatever the occasion, you're sure to find something to purchase.
| | |
| --- | --- |
| SPECIALTY | Premium blooms |
| SELECTION SIZE | Large |
| STARTING PRICE | Starts at CA$5.95 |
| DELIVERY FEE | Delivery fee is calculated upon checking out |
| WEBSITE | https://floridaflowers.ca/ |
| SOCIAL MEDIA | |
| CONTACT DETAILS | (416) 292-1008 |
WHAT PEOPLE LIKE
Handcrafted Arrangements – Rest assured that you will be getting only the best bouquets from Florida Flowers as they handcraft every arrangement they have to offer. Every order is unique to touch and will surely be special.
Flower Subscription – Treat yourself to wonderful floral arrangements without having to worry about getting them every so often. Let Florida Flowers send you one weekly, having a choice of getting roses, plants, or seasonal flowers.
PRODUCTS
Floral Bouquets
Rose Box
Flower Arrangements
Plush Bears
Chocolates
Balloons
Rose Bears
Wedding Flowers
DELIVERY AND PAYMENT
VISA, MasterCard, American Express, Discover Network, Apple Pay, e-Transfer.