With destressing green hues and elegant leaf patterns, Calathea plants have an immense potential to spruce up your home. Do note, however, that not all of them produce flowers.
But with roughly 60 great varieties available, you may not know which one to get at all. And fortunately, we're to help you figure that out.
And so, now, we give you some of the most beautiful types of Calathea to grow in your home indoors.
1) Calathea orbifolia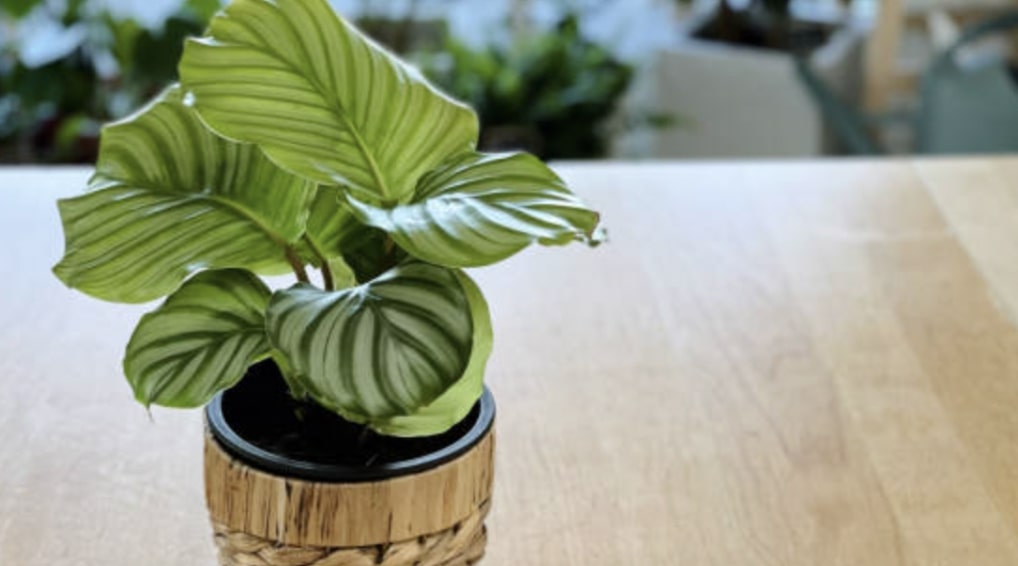 Want to get compliments from your friends and guests? The Calathea orbifolia might just be the plant for you, given its large silver-striped foliage and round, graceful outlines.
The plant is originally from the tropical forests of Bolivia. Though, compared to other Calathea species, its large leaves let it dry out at a fast rate.
These elegant plants are not actually low-maintenance. But as long as you can put them in a high-humidity room with a well-draining pot and a constant supply of indirect light, you're this plant will be happy.
2) Calathea lancifolia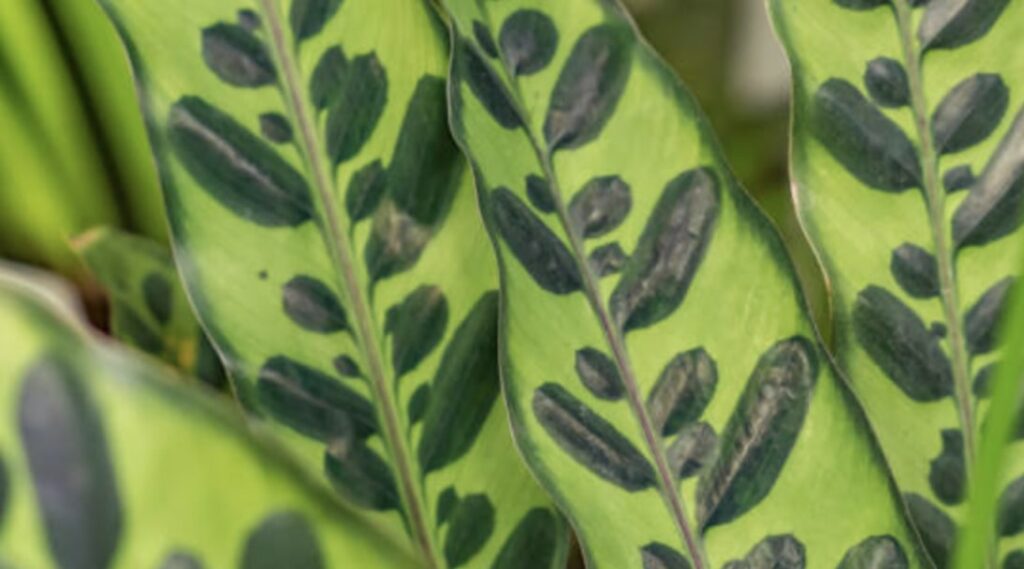 Calathea lancifolia is another one of the most stunning Calathea plants you can pick up from your local nursery, garden center, or florist.
This attractive plant boasts long, narrow, and ruffly leaves. Each leaf has a pattern of diagonal round shapes on either side of the centerline, kind of looking like the tail of a rattlesnake.
That's why this Calathea is also called the rattlesnake plant.
Another thing that's notable about this plant is its dark maroon color underneath the leaf, which can be seen when the leaf folds up at night.
3) Calathea crocata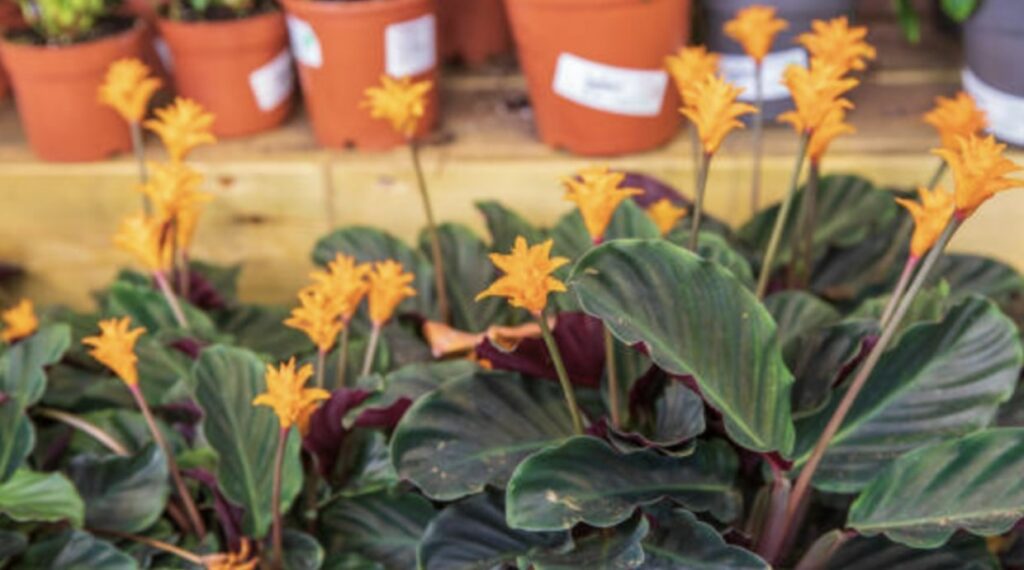 One-of-a-kind, the flowering Calathea crocata is a favorite of plant lovers and collectors. Apart from its mild and pleasing foliage, the plant gives a bright flower show that lasts up to three months.
And these bright orange flowers are magnificent, especially if you put these Calathea species together. They resemble charming small torches in the night and are aptly named for it (the Eternal Flame plant).
Also, Calathea crocata thrives in the direction of bright, partial sunlight as well as warm and moist conditions. It also needs to be fed regularly during the growing season with a nutrient-balanced fertilizer.
4) Calathea warscewiczii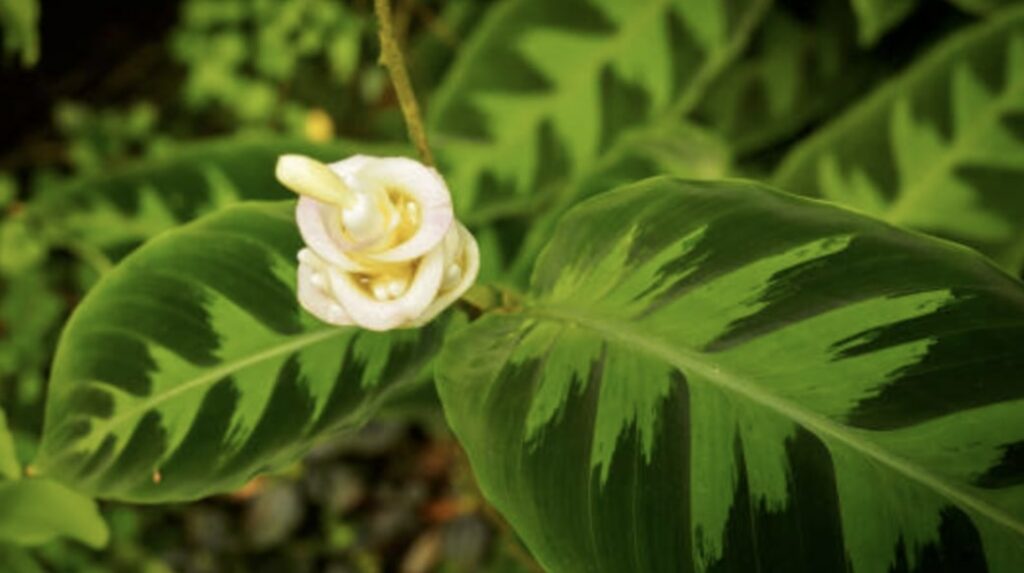 The distinguishing trait of the Calathea warscewiczii is its velvet-textured, dual-toned leaves. Whereas, most Calathea plants look and feel glossy or papery.
Nicaragua and Costa Rica in Central America are their homes, thereby requiring their somewhat demanding growing conditions.
Specifically, Calathea warscewiczii needs to be placed in a spot at room temperature with medium to high moisture and mid-to-bright shaded light.
Furthermore, the Velvet Calathea is suitable for larger spaces because they can grow big, from 0.5 to 1 meter tall and wide.
More Resources on Plant Delivery