Blue flowers are very fascinating and beautiful. However, they are much harder to find than other flower colors like red, yellow, and pink.
The colors of the oceans, blue symbolizes calmness and peace, as well as reliability and security. So these kinds of blooms are great for giving to someone you've wronged, your parents, or your spouse.
In this guide, we'll present to you the most popular blue flowers that you can get and what makes them so special!
1) Hydrangea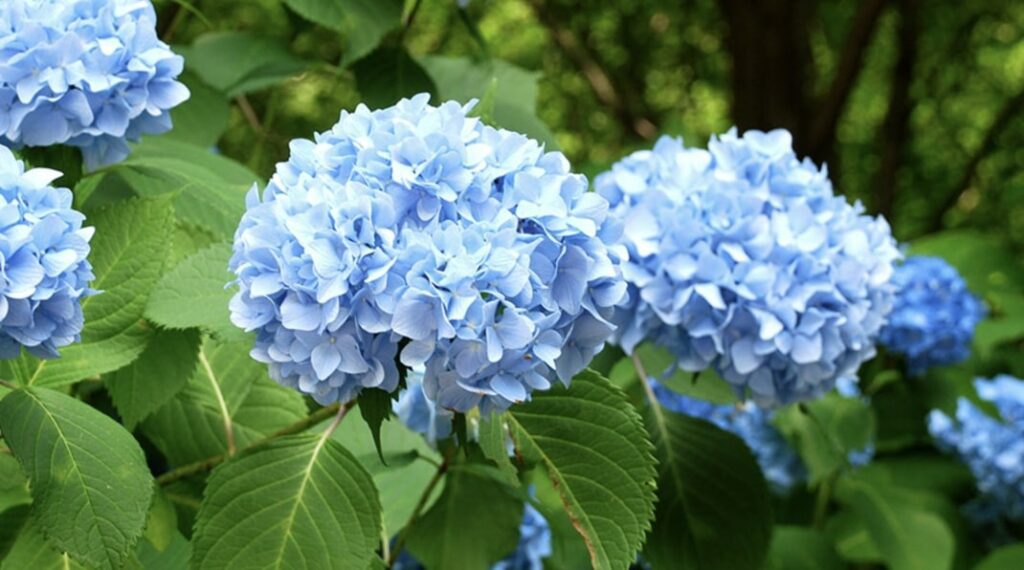 These lovely blue ball-shaped flowers are a sweet way you can say "I love you" or "You are amazing" to your partner, friend, or parents!
You can get a bouquet of blue hydrangeas instead of red roses during special days to make the person feel extra special. They symbolize lavishness, grace, gratitude, and beauty.
They are pretty hardy and can grow and bloom year-round, if maintained properly. Their blooming season begins in spring and the ensuing color depends on the soil's alkalinity.
2) Iris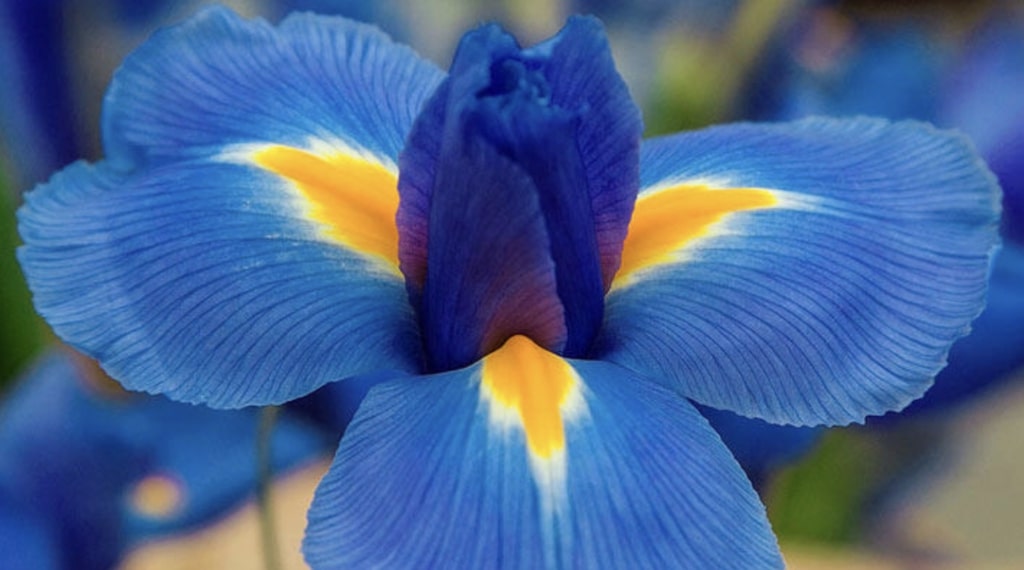 Irises are vibrant and graceful flowers that grow atop a grass-like stem. They have incredible beauty with their uniqueness and cheerful drooping petals.
It's named after the Greek Goddess of the Rainbow of the same name. In Greek Mythology, Iris created the arc of the rainbow to bridge heaven and earth.
The blue irises' special meaning is faith, hope, wisdom, bravery, and friendship. However, some say that the blade-like shape of the petals reminds one of the sad moments that pierce their heart.
3) Cornflower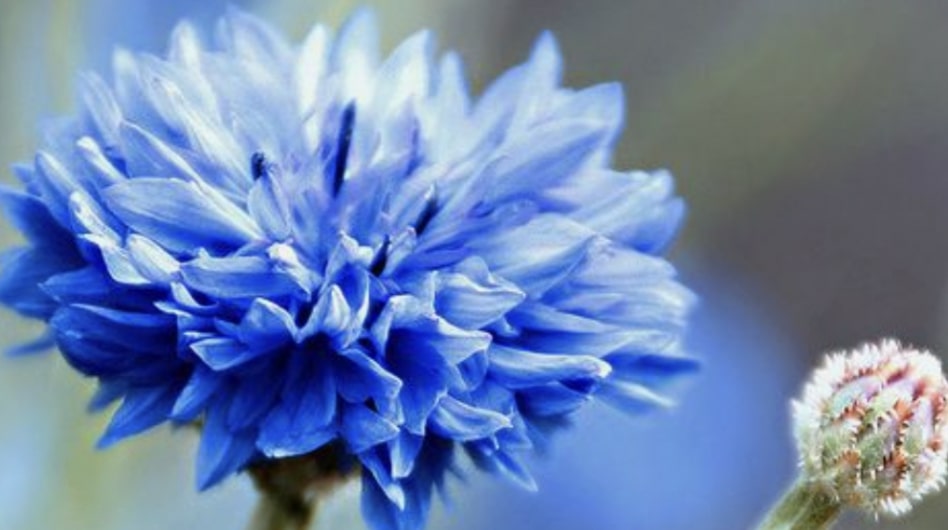 Spiky and voluminous when fully grown, cornflowers are attractive flowers that remind us of the simple beauty of nature and the fullness of life. These blue beauties also connote a new hope for the future.
They are an annual or biennial (lasting for two years) garden plant. Not only do they brighten your garden, but they also attract butterflies and bees which help carry pollen from one plant to another so they'll produce new seeds.
4) Blue Star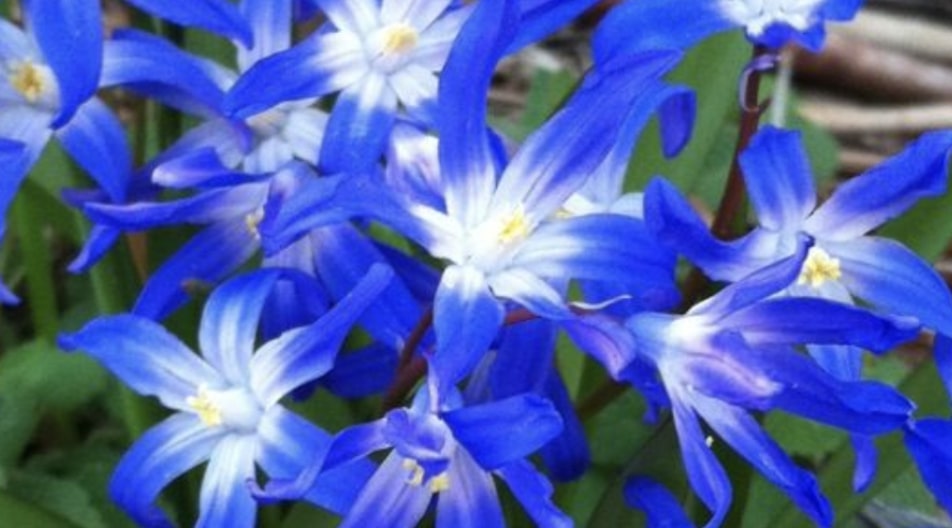 Aptly named, blue star flowers are tiny flowers shaped like stars. Don't underestimate their size, though, as they can grow in clusters in spring or summer and make your garden a welcoming place to be in.
Blue star flowers are a symbol of strength, determination, and endurance. They're great, positive blossoms you can give to convey your strong love, cheer up a lonely person, or simply adorn your house interior.
Furthermore, taking care of them is very easy. Just remember to keep them in the sun for one part of the day at least and keep their soil neutral or one having a pH value of about 7.
5) Clematis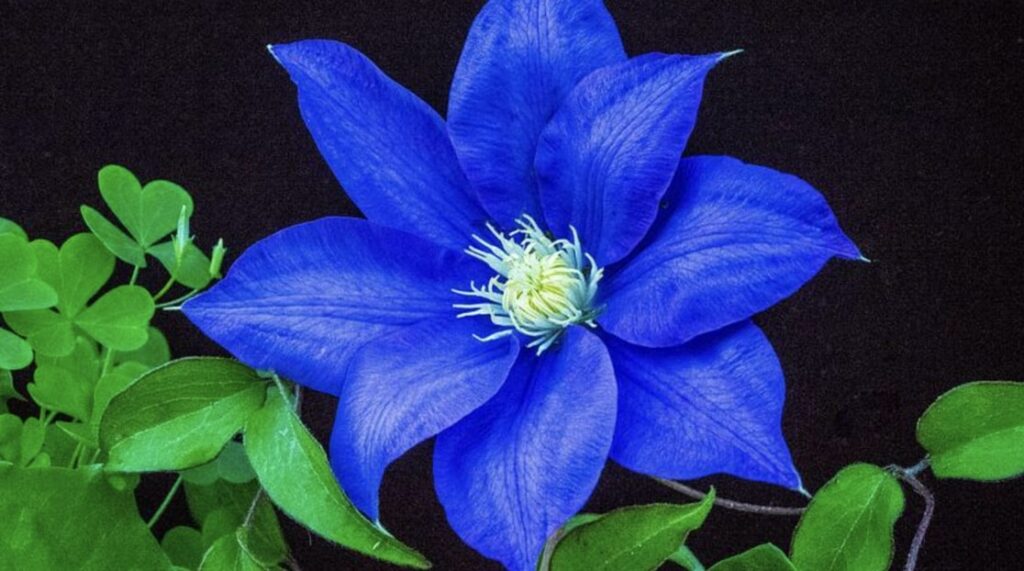 Clematis is another of the most popular blue flowers out there. It's an eye-catching climbing plant that grows abundantly making it great to have for your garden, walls, and fences.
Jolly, large, and welcoming, these flowers make excellent ornaments for bridal bouquets, wreaths, and flower crowns. They are perfect for them, as after all, their deep blue color means faithfulness and courage.
Ideal planting conditions include direct sun for the whole day and well-drained soil. You may also want to mix different clematis flower colors when growing them for a stunning outcome!
More Resources on Blue Flowers