Appreciating a friend? Just feeling happy? Orange is one of the brightest colors that can express these things and flowers are the perfect gift to get for them.
Since orange flowers bloom in spring, summer, and even during early winter, they aren't that hard to source. Surely the florists in your area can offer many beautiful varieties to you.
Speaking of, you can mix and match them with different colors that will result in a magnificent floral ensemble for a special occasion or an important event you're attending.
So, we now give you our list of the most popular orange flowers. Read on to know them!
1) Marigold
One of the most popular orange flowers, marigolds have a round formation, strong fragrance, and thick ruffled petals. They look almost the same as carnation flowers, although they're beautiful in their own way.
Marigolds are associated with strong emotions given their bold colors. They stand for passion, courage, and excitement, but they can also mean jealousy and rejection.
Also, legend has it that if a young woman keeps a marigold flower under her pillow, she will dream of the man she'll marry one day.
2) Poppy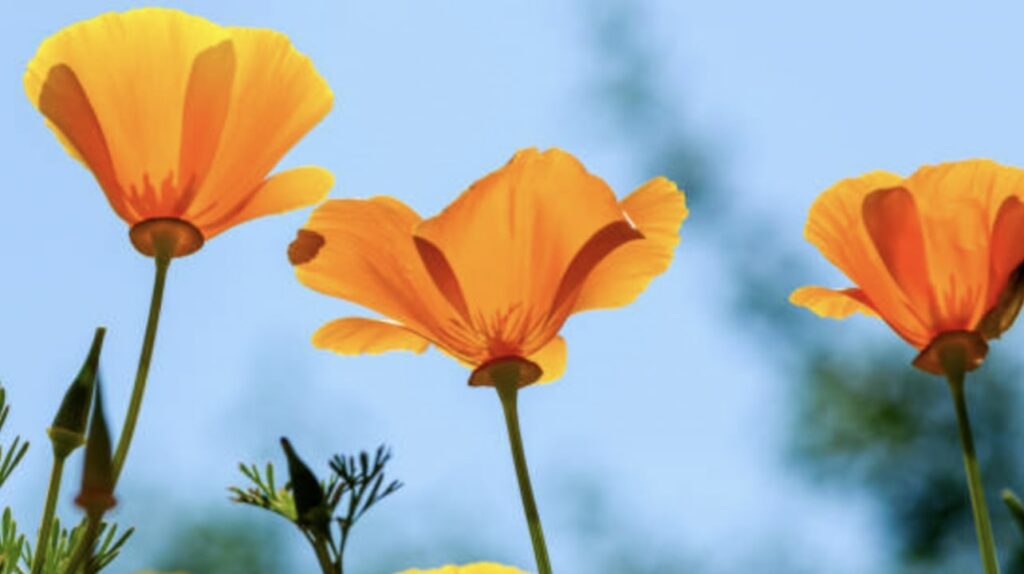 Poppies are sun-loving plants growing in meadows and fields. What we, as well as many people, like about them is they are simple and beautiful flowers.
Interestingly, they have both good and bad connotations.
First, the bad: in Eastern countries, poppies symbolize a lack of self-control; in other countries, they symbolize sleep and oblivion.
And the good is the opposite of what has just been said: health and regeneration, in addition, to beauty, peace, and luxury.
3) Tulip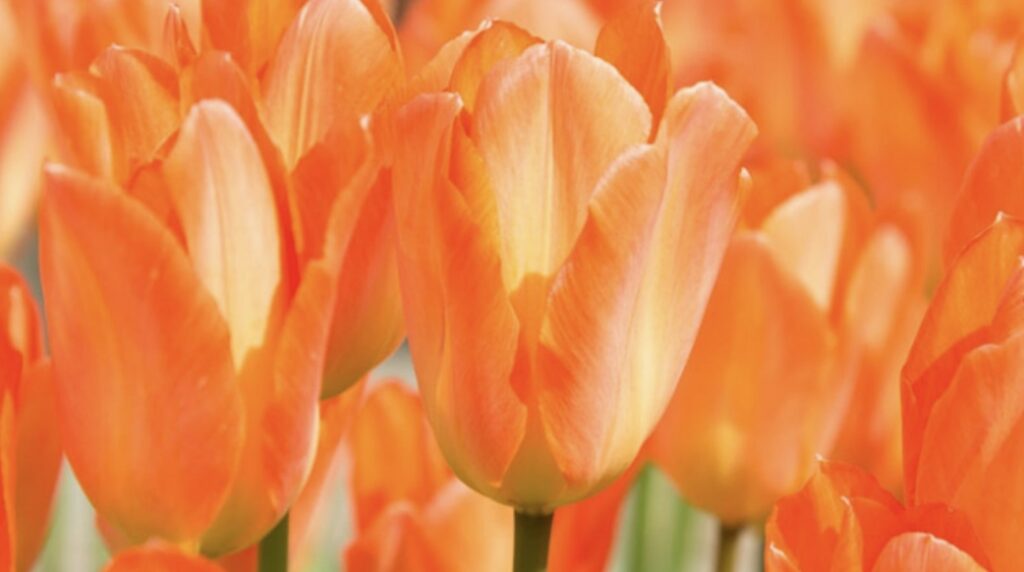 Even though they only have a simple cup shape, tulips are a classic and wonderful flower choice. They come in ten colors including cream, white, pink, red, green, salmon, and orange.
Giving orange tulips say that you understand and appreciate someone. You give them to a best friend, an inspiring teacher, or a family member whom you've always loved and respected.
When growing them for yourself, keep in mind that they favor full or partial shade in the day. Also, don't water the tulip bed deliberately since they dislike excessive moisture.
4) Daisy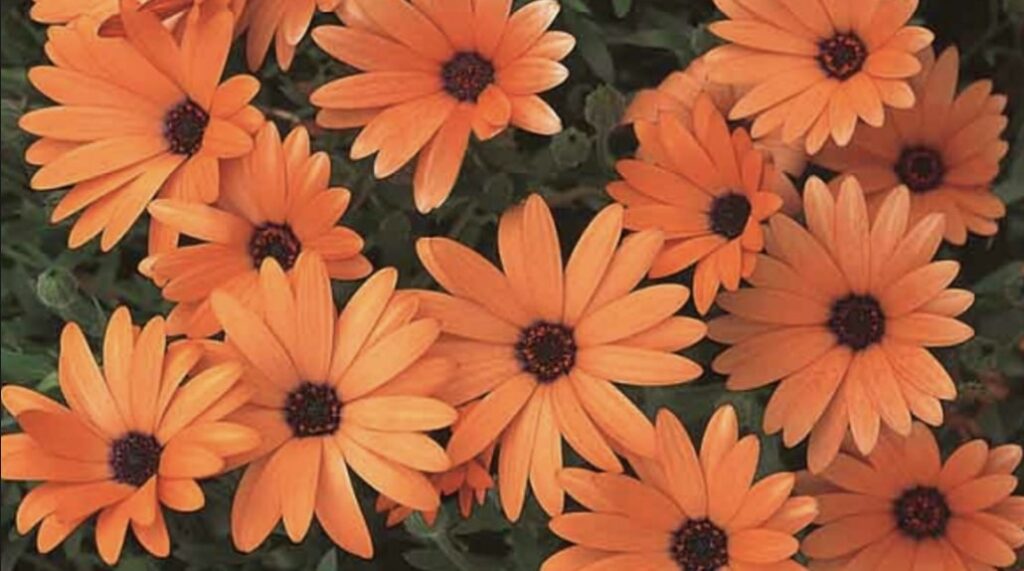 If you want to see an instant smile from someone you care about, daisies or gerberas are the flowers to get. These charming flowers differ in size and color giving you plenty of options!
Orange varieties represent bliss, joy, friendship, and warmth. Hence, more than couples, they are fit to be given to special friends, mothers, and nieces.
Daisies require plenty of direct sun and average, moist soil. They bloom in the spring, summer, and fall seasons so they're available to get for most of the year.
5) Alstroemeria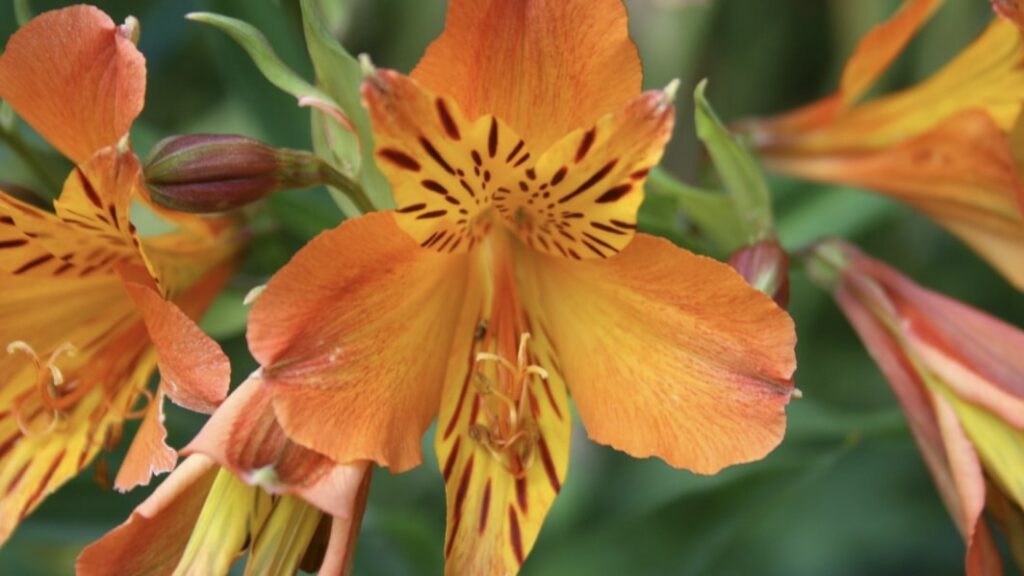 Also known as Peruvian lilies, alstroemerias are some of the most popular orange flowers. They are known for their stylishness having six petals in which some have a dark linear pattern.
They are resilient perennial plants, meaning they can live for several years. Blooming occurs during early summer to autumn in full or partial sunlight and well-draining soil.
Unlike most orange flowers, orange alstroemerias can also stand for love and romance. In particular, they signify undying love and commitment so they can be a fantastic Valentine's Day gift!
More Resources on Orange Flowers