There's an important occasion coming up and we know you're still scrambling for that perfect gift. You want something convenient – a gift you can order at the comfort of your own home. It should be affordable as well, we don't want you breaking your wallet. Most importantly, the gift should be special – something that will make you and yours happy. Are you asking for too much? Yes. No, definitely not.
You see, the answer to your problem is simple: Send some flowers! Not just any flowers, we're talking about fresh, quality bouquets here. Fortunately, we've listed down below the best same day flower delivery shops in Dallas just for you. Picking a gift has never been this easy!
1. MOCKINGBIRD FLORIST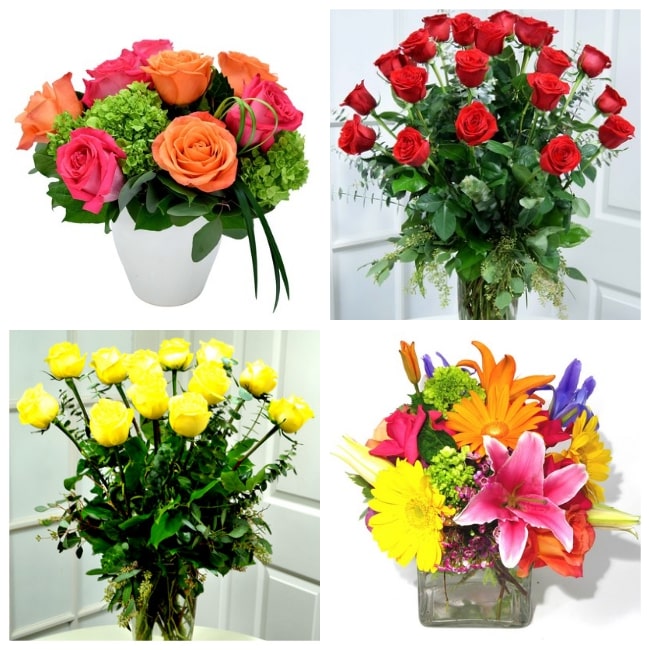 Mockingbird Florist is a trusted flower shop especially when it comes to handling and hand-delivering delicate fresh flowers. The shop also prides itself with their large selection of flowers that are perfect for any kind of occasion, may it be a sophisticated one like parties and weddings, or otherwise such as funerals.
WHAT PEOPLE LIKE
RELIABLE DELIVERY.

The shop offers excellent delivery services as they make sure that they personally hand-deliver your orders at their exact location and on the agreed time. They also offer same day delivery so you would not have to worry about not placing your orders ahead of time.

VALUE FOR MONEY.

Every money spent on each purchase of their product is appreciated by the shop, thus they put really high value for their customers' money. With this, they strive to create truly wonderful collection of fresh flowers that their clients truly deserve.
PRODUCTS
Get Well Flowers – $59 to $200
Roses – $79 to $200
DELIVERY AND PAYMENT
Contact shop for details.
2. MY OBSESSION FLORAL

Voted by the customers of the City Search as one of the best florists in Dallas for years, My Obsession Floral has been serving their clients since September 2001. They specialise in fresh floral delivery, whether be it a wedding, party, event or funeral.
The shop has been receiving awards since the year they started, and has been loved by their clients up to the present. Even though they don't have walk-ins and don't sell lose stems, they do take your orders and can have them delivered in the same day!
They are open 7 days a week, so as a client, you'll surely not miss the time to place your order and have it the same day if you ever need it. So grab this opportunity and have your flowers made by My Obsession Floral now!
WHAT PEOPLE LIKE
GREAT CUSTOMER SERVICE.

The My Obsession Floral staff are always ready to assist their every client all throughout the process of ordering their flower arrangements, up unto the delivering of the flowers at their doorsteps.
PRODUCTS
Wedding Floral Arrangement
Party Floral Arrangement
Funeral Floral Arrangement
Events Floral Arrangement
DELIVERY & PAYMENT
Contact for more information.
3. CORNER MARKET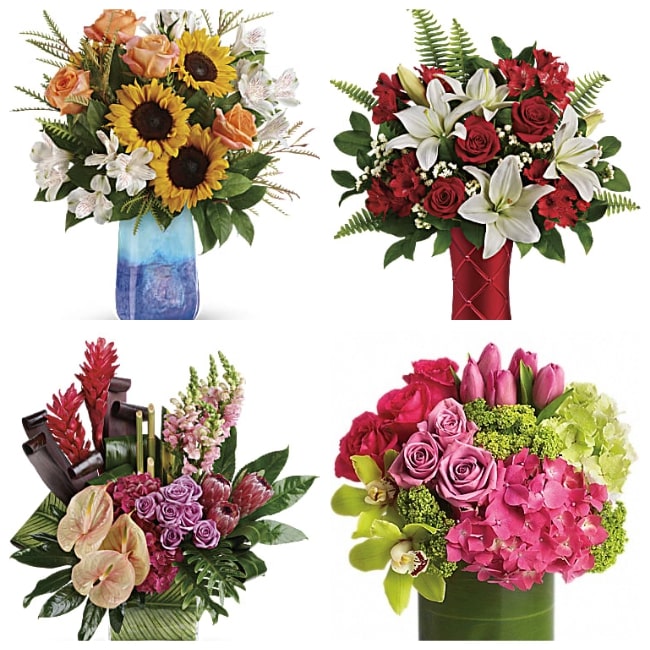 Corner Market is one of the best flower shops when it comes to providing excellent quality of products and services at very reasonable prices. Their creative and professional team has planned various designs and strategies to continuously improve their service as their beloved customers deserve.
WHAT PEOPLE LIKE
GREAT SERVICE. Starting from collecting your orders down to delivering them, Corner Market uphold a good record in providing great service to their customers. This is why over the years many people in Dallas have chosen and are continuously choosing the shop as their flower products provider.
PRODUCTS
Summer Bouquets – $49 to $80
Modern Bouquets – $49 to $300
Roses – $50 to $200
DELIVERY AND PAYMENT
Visa, Mastercard, Discover, AMEX
4. ALL OCCASIONS FLORIST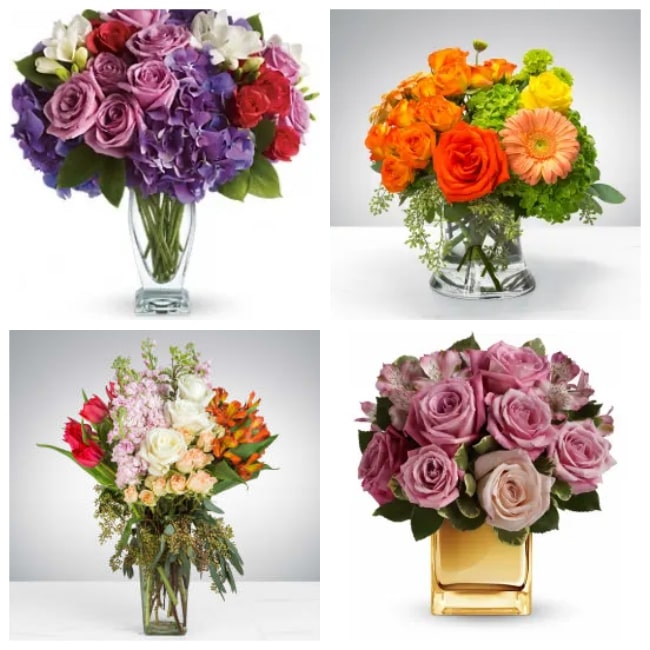 For over 30 years, All Occasions has been providing high quality of service to the people in Dallas. With the goal of transforming ordinary spaces to extraordinary one, the shop carefully selects only the freshest and finest flowers which they will make into stunning flower arrangements that will add color and beauty to your homes and offices.
WHAT PEOPLE LIKE
EXTENSIVE COLLECTION. Aside from promising to deliver fresh flower arrangements, the shop also offers other gift items and hampers that are truly extraordinary and will definitely add more smiles to whoever receives it.
FRESH FLOWERS AND PLANTS. The shop wants to make sure that their clients get the best that they truly deserve and one thing that could make this happen is by securing that their flower products are always fresh and of the highest quality.
PRODUCTS
Romantic Flowers – $55 to $200
Wedding Flowers – $60 to $150
Summer Flowers – $55 to $75
DELIVERY AND PAYMENT
Contact shop for details.
5. WILD ABOUT FLOWERS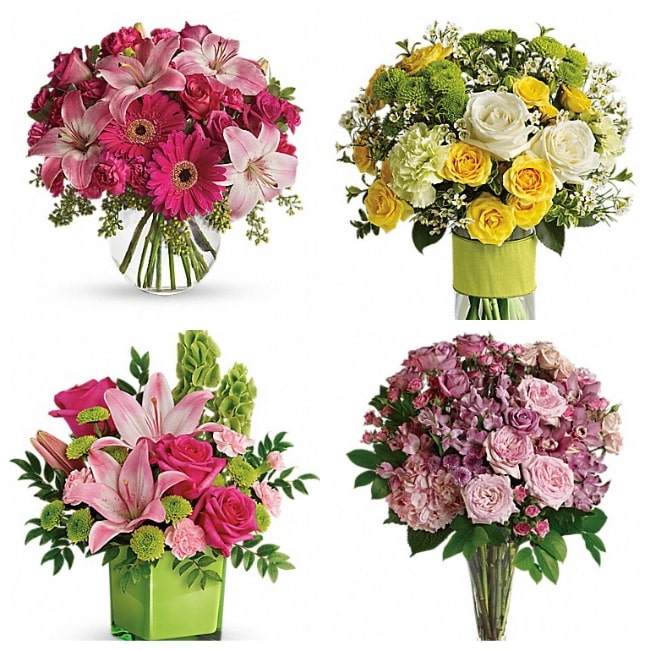 Wild About Flowers will definitely be your best choice if you are looking for a florist that can make your events fairytale-like with their really stunning flower pieces. Their combination of color, style, and texture has made their collection incomparable and will certainly make your jaw drop once you get to see it for yourself.
WHAT PEOPLE LIKE
AFFORDABLE PRODUCTS. Bringing elegance and beauty to someone's life should never be a burden financially that is why Wild About Flowers make their best effort to provide with their clients premium quality of products at very affordable prices.
GREAT SERVICE. Whether you need a florist that can arrange beautiful floral designs for retail or one who can professionally assist you in designing your amazing wedding and corporate events, Wild About Flowers is definitely the one for you.
PRODUCTS
Summer Bouquets – $34 to $215
Modern Bouquets – $59 to $300
DELIVERY AND PAYMENT
Major debit and credit cards
6. SUNSHINE FLOWERS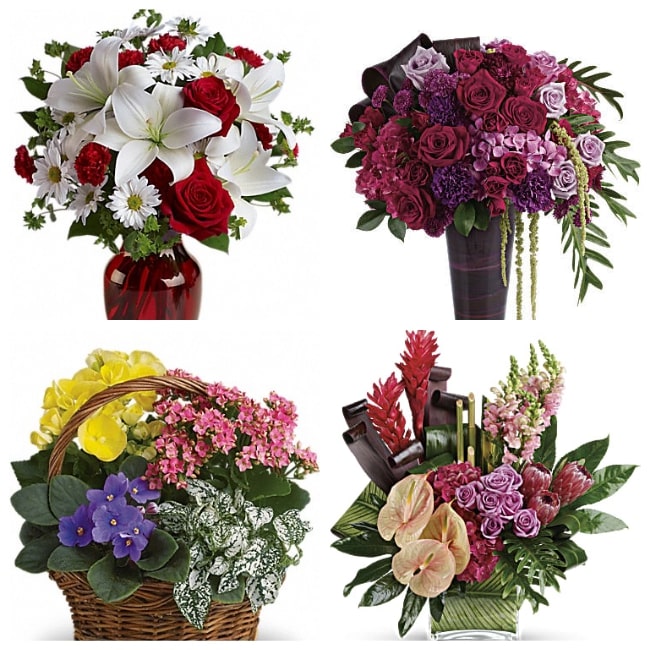 Sunshine Flowers strongly believes that you do not have to be rich to be able to send someone a decent set of fresh flowers. You can always surprise them with a bouquet of beautiful roses even on a tight budget. With the team's effort in spreading joy and love to the people in Dallas, they are able to offer their flower products at reasonable prices that will surely be affordable to anyone.
WHAT PEOPLE LIKE
ELEGANT DESIGNS. Sunshine Flowers is a team of professional and creative florists that aim to create original and unique floral designs that will make their customers drop their jaw. They strive to continuously provide the best quality of products that their beloved customers truly deserve.
GREAT SERVICE. Starting from order acceptance up until the delivery service, Sunshine Flowers never disappoints. As a matter of fact, the shop is one of the best choices from flower arrangement and delivery as they have established themselves in the industry to be one of the most reliable and credible flower shops to handle your delicate flower products.
PRODUCTS
Summer Bouquets – $34 to $215
Modern Bouquets – $59 to $300
DELIVERY AND PAYMENT
Visa, Mastercar, AMEX
7. FLOWER CENTER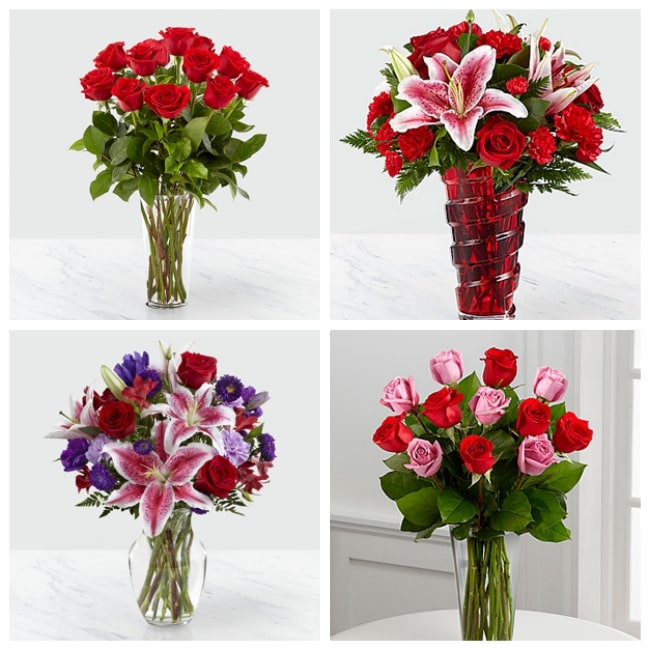 Before proceeding with accommodating orders and delivering them, Flower Center makes sure that they carefully select the flowers that they offer and release. Aside from providing services to retails and individual clients, the shop also cater to big events such as weddings, office parties, etc.
WHAT PEOPLE LIKE
SAME DAY DELIVERY.

Should you need to send someone flowers today but failed to place your orders earlier? No need to worry because the shop offers same day delivery for as long as you settle your orders not later than 1pm.

BEAUTIFUL DESIGNS.

If you are a fan of modern and chic bouquet designs, Flower Center is the right place for you. Their collection of bouquets are beautifully made and designed by their creative team.
PRODUCTS
Autumn Flowers – $59 to $65
Romantic Flowers – $64 to $189
Wedding Flowers – $115 to $419
DELIVERY AND PAYMENT
Cash, check, credit card