Here's the thing, we know you're running out of time looking for the perfect gift that can arrive within the day. Your search is finally done 'cause we got just the right thing—Flowers! From Baker to Westwood, these flower delivery experts in Denver will get you your flowers on time. Enjoy an almost endless array of bouquets and arrangements that will suit any occasion!
1. THE TWISTED TULIP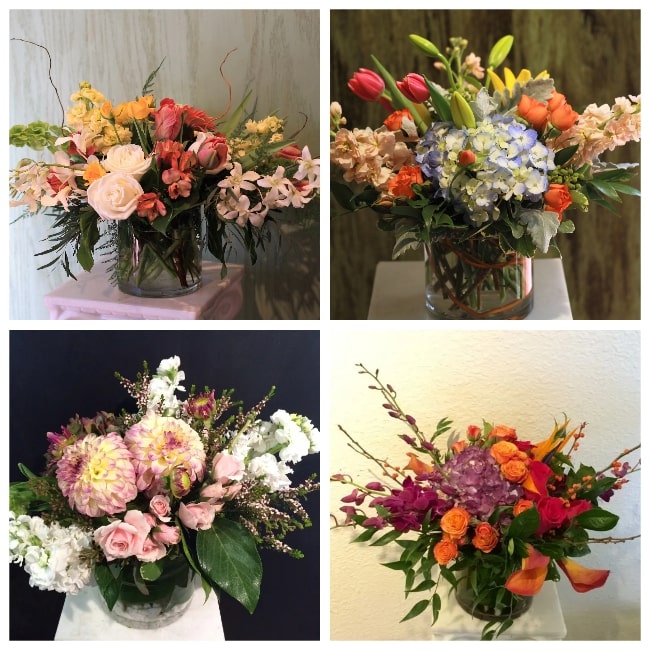 For the most memorable flowers, gifts, and art, why not try The Twisted Tulips' services? They house an enormous amount of original bouquets expertly designed by their in-house florists. If you want something more personal, you can never go wrong with a custom bouquet—the store's specialty.
WHAT PEOPLE LIKE
LOW EURO-STYLE. Browsing their flower catalog, you can observe the huge influence of Low-euro style on their bouquets and arrangements. These bouquets emphasize the vibrant colors and diverse types of flowers and foliage styled in a low and long lateral. Truly an elegant gift that would suit a formal or special occasion.  
GIVES BACK TO THE COMMUNITY. The Twisted Tulips believes in supporting the local community no matter how big or small the action is. As such, they've continuously donated their flowers and gifts to various groups in the Denver Metro Area.
DESIGNER'S CHOICE.  Trust the experts at The Twisted Tulips to bring you a Low-euro style bouquet using only the premium seasonal flowers. This comes in three sizes; standard, deluxe and premium—each one perfect for any occasion.
PRODUCTS
ANNIVERSARY FLOWERS: $75 – $235
BIRTHDAY FLOWERS: $65 – $235
GET WELL FLOWERS: $85 – $225
SYMPATHY: $75 – $282
DELIVERY & PAYMENT
Order by 2 pm for same-day delivery. They accept major credit cards.
2. FROM YOU FLOWERS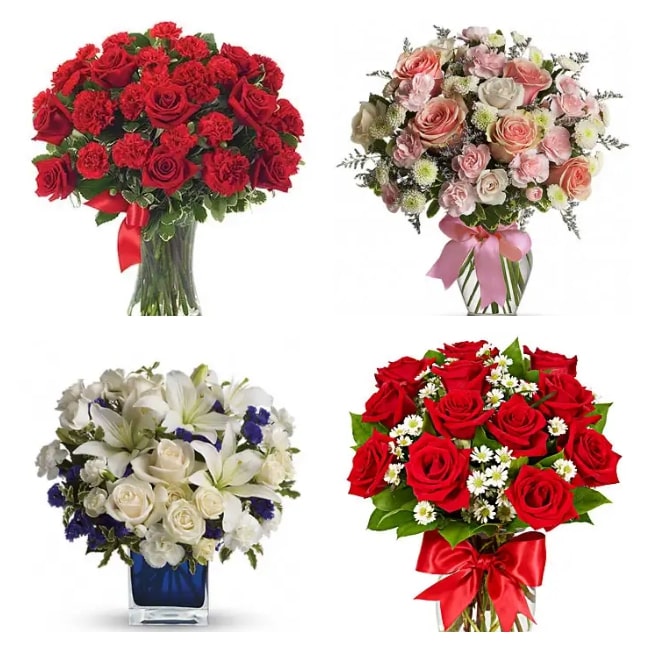 Treat yourself or your loved one with a bouquet or two at From You Flowers. There's a multitude choice of quality gifts ranging from bouquets to gift baskets ready to be delivered on the same day anywhere in Denver.
SPECIALTY
Classic rose arrangements
SELECTION SIZE
Large
STARTING PRICE
$24.49
DELIVERY FEE
Calculated at checkout
WEBSITE
https://www.fromyouflowers.com
SOCIAL MEDIA                     
Facebook:@fromyouflowers
Instagram:@fromyouflowers
CONTACT DETAILS
800-838-8853
[email protected]
WHAT PEOPLE LIKE
LARGE COLLECTION OF FLOWERS. Enjoy a wide array of flowers that would suit your choice of style and budget! From Birthdays to Housewarming and from Daises to Sunflowers, you'll never run out of choices at From you Flowers.
DEALS OF THE DAY. For someone looking for great deals, check out their collection of cheap flowers that doesn't compromise its quality. It starts at $24.99! We suggest you check out the florist-designed bouquet priced at $25.49.
AWARD-WINNING COMPANY. You can always see how trusted a company is by how much it is recognized by the flower community. In 2010, From You Flowers was rated 'Best Overall Quality & Price' by CNBC and just this 2019, they were awarded the "Highest Customer Satisfaction with Online Flower Retailers" by J.D. Power and Associates.
PRODUCTS
SYMPATHY FLOWERS: $25.49 – $467.42
BIRTHDAY FLOWERS: $24.49 – $152.99
NEW BABY: $24.49 – $127.49
CORPORATE GUFT BASKETS: $29.74 – $344.24
DELIVERY & PAYMENT
Order by 3 pm to avail the same-day delivery. Payment options include major credit cards.
3. BEET AND YARROW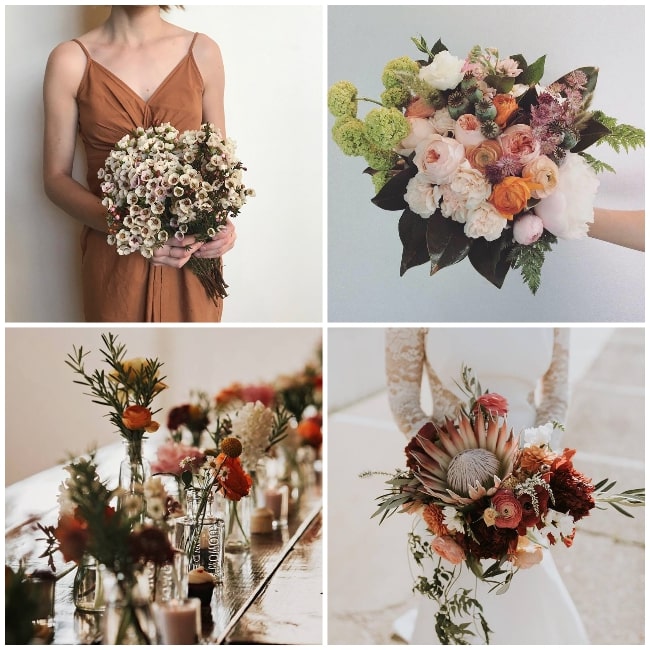 Beet and Yarrow is a flower delivery company located in The Source Hotel offering a carefully selected choice of bouquets, handmade ceramics, houseplants, stationery, and more. They only source the freshest local, organically grown flowers of the season. When it comes to floral artistry, these guys are one of the best.
SPECIALTY
DIY bouquets
SELECTION SIZE
Large
STARTING PRICE
$59
DELIVERY FEE
Calculated at checkout
WEBSITE
https://www.beetandyarrow.com
SOCIAL MEDIA
Facebook:@beetandyarrow
Instagram:@beetandyarrow
CONTACT DETAILS
720-934-6438
WHAT PEOPLE LIKE
DIVERSE TEAM OF FLORISTS. What makes this floral studio brim with creative designs is their diverse team of florists coming from different backgrounds such as graphic design, gardening, botanical sciences, and ceramic arts. The ideas created among these florists result in a unique collection of flower arrangements⁠—none of which are generic.
UNIQUE FLORAL CONCEPTS. From their ready to deliver bouquets to the flower decorations they bring on events, you can see how much thought was put into every piece. The amount of creativity and detail they bring is something we really admire.
GIVES BACK. Beet and Yarrow continues to inspire us by giving their support to global soil restoration and agricultural growth. A part of their proceeds is donated to a nonprofit group focused on this vision.
PRODUCTS
ANNIVERSARY: $59 – $185
BIRTHDAY: $59 – $185
CONGRATS: $59 – $185
GET WELL: $59 – $145
DELIVERY & PAYMENT
Check each item for available delivery time.  Accepts VISA, MasterCard, AmEx, Discover, Apple Pay, and JCB.
4. URBANSTEMS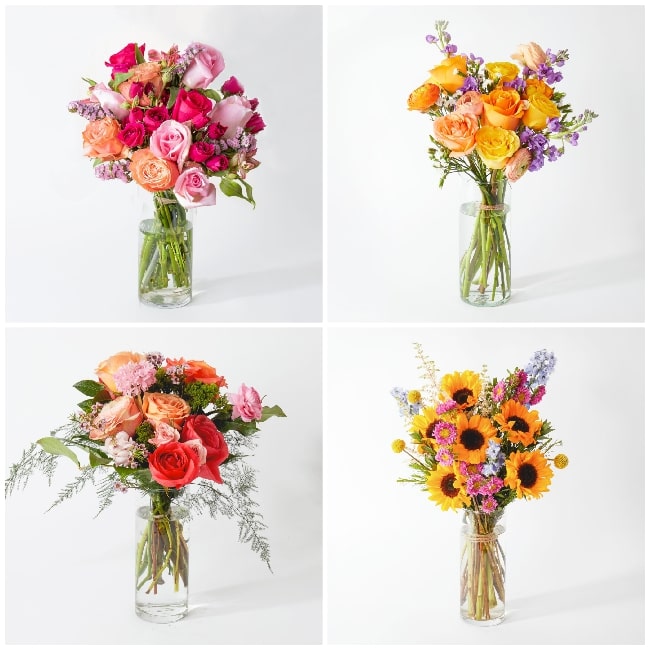 Denver locals can enjoy Urbanstems' rotating selection of seasonal bouquets sourced from their sustainable farm partners. They may house a curated selection of flowers available in Denver, but their in-house designers obviously know what they're doing. Have you seen how absolutely adorable the bunches above are?
SPECIALTY
Summer Bouquets
SELECTION SIZE
Curated
STARTING PRICE
$50
DELIVERY FEE
$15
WEBSITE
https://urbanstems.com/ 
SOCIAL MEDIA
Instagram: @urbanstems
Facebook: @sendurbanstems
CONTACT DETAILS
[email protected]
(855)-61-HAPPY
WHAT PEOPLE LIKE
DESIGNER ARRANGEMENTS. High-class flowers are within your reach with Urban stems' original designs. Each bouquet is meticulously arranged by their in-house florists whose creativity and technical know-how is apparent with each finished creation.
SUSTAINABLE SOURCES. Urban stems strongly supports the people working behind each bouquet they sell. This, of course, includes the farmers who plant, grow, and pick the quality flowers they source. This is why Urban stems only partners with sustainable Rainforest Alliance Certified™ farms.
PRODUCTS
THE SUMMER COLLECTION: $58 – $130
THE VOGUE COLLECTION: $149
THE CLASSICS: $50 – $175
PLANTS & GIFTS: : $55 – $85
DELIVERY & PAYMENT
Check your chosen item's available delivery time. Payment options include: major credit cards (Visa, AMEX, MasterCard, and Discover), international cards, as well as PayPal, Apple Pay, and Venom
5. LEHRER'S FLOWERS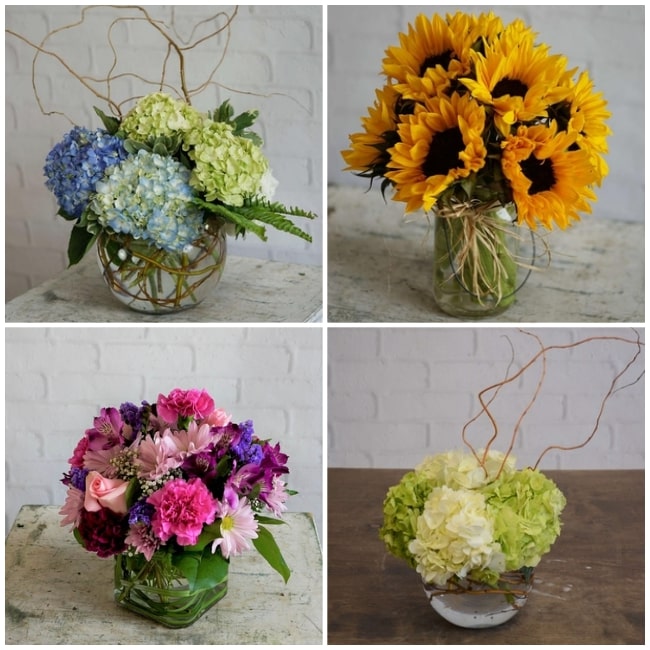 Lehrer's Flowers is a flower company based in Denver that offers same-day flower delivery to the locals. This company has been family-owned and operated since 1920 and has then charmed the Denver locals with their consistent reliable service.  
SPECIALTY
Colorful flower arrangements
SELECTION SIZE
Large
STARTING PRICE
$29.95
DELIVERY FEE
Available upon checkout
WEBSITE
https://www.thinkflowers.com
SOCIAL MEDIA
Facebook:@springgardenflowershop
Instagram:@springgardenflowershop
CONTACT DETAILS
(210) 229-1231   (800) 338-1231
WHAT PEOPLE LIKE
COLORFUL FLOWER ARRANGEMENTS. We suggest you check out their gallery to see their full collection of flowers but the one that we really like is The Erin. This flower arrangement is chock full of vibrant flowers, artistically styled in an over-sized vase.
FARM FRESH. The company is committed to offering only the freshest, top-quality floral arrangements so they only buy straight from the growers for farm fresh flowers that come with the best prices.
PRODUCTS
MOTHER'S DAY
ROSES
BIRTHDAY
ANNIVERSARY
DELIVERY & PAYMENT
Same-day local delivery is available. They accept VISA, MasterCard, and PayPal for online purchases.
6. VELDKAMP'S FLOWERS & GIFTS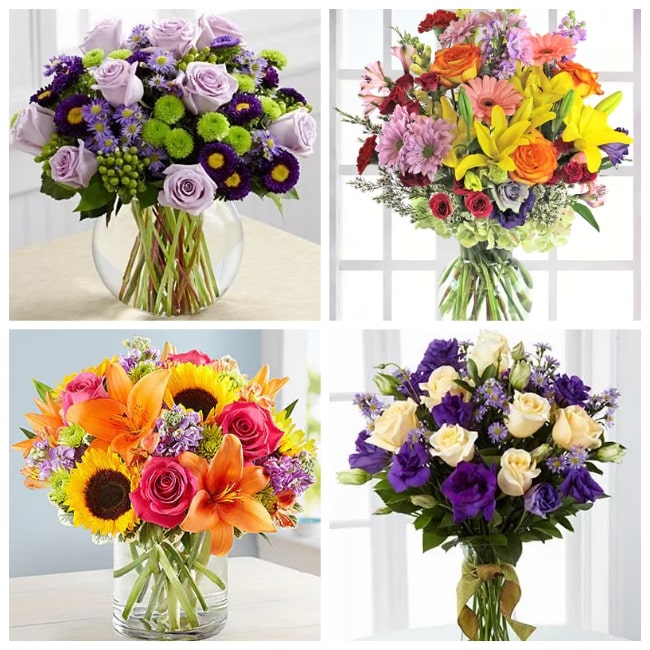 This family-run business has been arranging and sending flowers since 1959. They value the need to constantly evolve to meet their customer's expectations that's why they've stayed in the business for so long.
SPECIALTY
Flowers in a vase
SELECTION SIZE
Large
STARTING PRICE
$59.99
DELIVERY FEE
Available upon checkout
WEBSITE
https://www.veldkampsflowers.com/
SOCIAL MEDIA
Facebook:@VeldkampsFlowers
Instagram:@VeldkampsFlowers
CONTACT DETAILS
(720) 399-6613 | (303) 232-2673
WHAT PEOPLE LIKE
AWARD-WINNING COMPANY. Another Denver-based award-winning company, Veldkamp's Flowers and Gifts won the Best Florist in Denver by Colorado Business awarded by the (ColBiz) Magazine. A recognized company means you can safely try their services!
FAST, FRIENDLY AND RELIABLE SERVICE. Whether by phone, through mail or in person, their professional and highly-trained staff can assist you with all your flower queries. That's guaranteed.
PRODUCTS
DENVER'S BEST FLOWERS: $59.95 – $369
DELIVERY & PAYMENT
Provides same-day delivery to Denver. Major credit cards accepted for online purchases.
Images taken from each company's official websites/social media.