Old Town Square, Baroque buildings and lively streets—Prague continues to be one of the most romantic places in the world. There are so many local spots celebrating art, music, and history that the city can't help but bring out your sentimental side. How about sending some flowers to your special someone in Prague? No need to worry about where to buy from, we've got that covered. Get the scoop on the best florists in Prague that are worth your money now!
1. FLORA ONLINE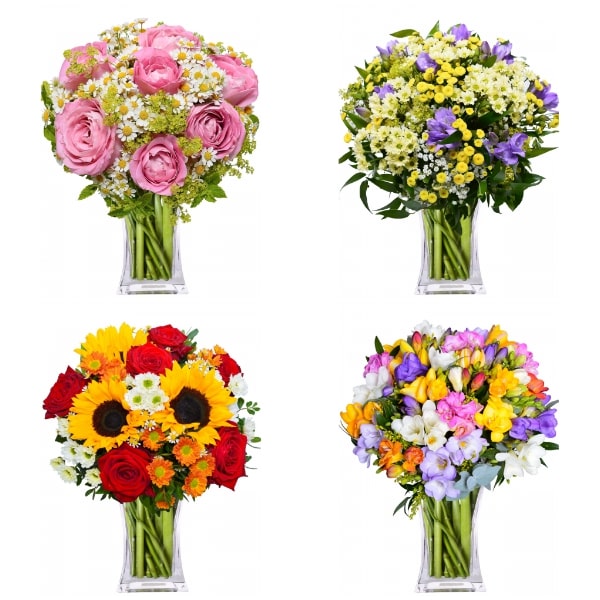 We're starting this list with the tried and tested flower delivery service offered by Floral Online. Hundreds upon hundreds of customers are satisfied by not only the quality flowers they offer but their excellent service as well! No wonder they keep on opening branches in Prague, business is clearly booming!
WHAT PEOPLE LIKE
LARGE SELECTION OF FLOWERS. What really makes Flora Online stand out is their vast collection of flowers. From roses to tulips and from anniversary bouquets to birthday bouquets—we're sure you'll find what you're looking for here.
FAST AND EFFICIENT DELIVERY SERVICE. You can finish your transaction in just 5 minutes with their safe and effective website! And no need to worry about late deliveries—with a number of branches in Prague, your flower can arrive in just 1 hour!
CRAZY (MIXED SUMMER BOUQUET). This charming bouquet under the summer collection is a colorful mix of mini Gerberas, Santin, Irises, and Freesia. One look at this bunch and you'll cheer up instantly!
PRODUCTS
ROSES: From 623 Kč
SPRING BOUQUETS: From 623 Kč
SUMMER BOUQUETS: From 623 Kč
MIXED BOUQUETS: From 744 Kč
DELIVERY & PAYMENT
Finish transaction by 4:30 pm (local time) to avail same-day delivery. They accept major credit cards, PayPal, and bank transfer.
2.  FRUTIKO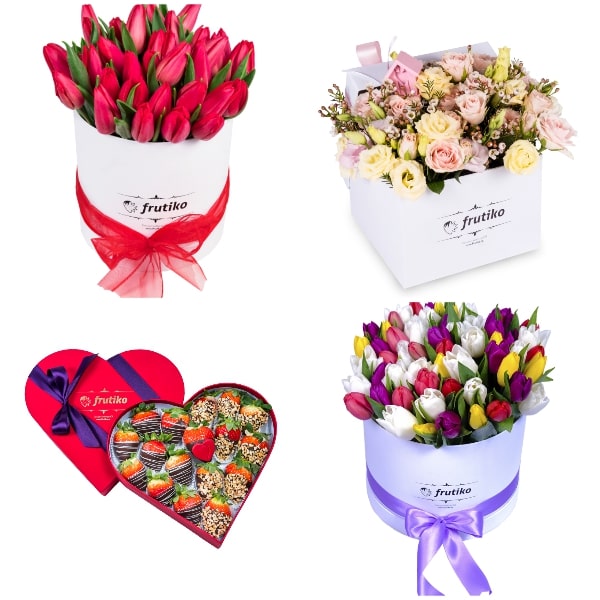 What happens when your love for fruits mashes with your love for flowers? You get Frutiko! This is the company that started the original fresh fruit bouquet craze in Czech Republic. And they didn't stop there. Now you can also buy real flower bouquets sure to delight anyone. Add an original Frutiko sweet box and you got yourself the perfect gift!
SPECIALTY
Boxed Bouquets and Fruit Products
SELECTION SIZE
Large
STARTING PRICE
69 Kč
DELIVERY FEE
from 149 Kč to 199 Kč
WEBSITE
https://www.frutiko.cz/en
SOCIAL MEDIA
Instagram: @Frutiko Facebook: @Frutiko.cz
CONTACT DETAILS
[email protected] 
728 855 611 261 106 620
WHAT PEOPLE LIKE
FRESH FRUIT DELIGHTS. You just can't leave Fruitiko without buying from their Fruit concoctions. Made from first-class ingredients, this is the perfect add-on for any bouquet. Stop looking for the perfect combo gift because you've already found it.
BOXED TULIPS. Frutiko has a number of flowers you can choose from but we just can't get enough of their Tulips. It's simple, fresh and just beautiful without trying. And their signature white box just highlights it.
HEARTSHAPED BOX STRAWBERRIES (DARK). Nothing says romantic like chocolate dipped fresh strawberries. For the low price of 599 Kč, you can get one. What are you waiting for?
PRODUCTS
ROSES: From 69 Kč
FLOWER BOXES: From 699 Kč
BOUQUETS: From 169 Kč
CHOKOFRUIT BOXES: From 169 Kč
DELIVERY & PAYMENT
Order until 12 noon (local time) for same-day delivery. They accept major credit cards like VISA/Mastercard and also PayPal.
3. BLOOMING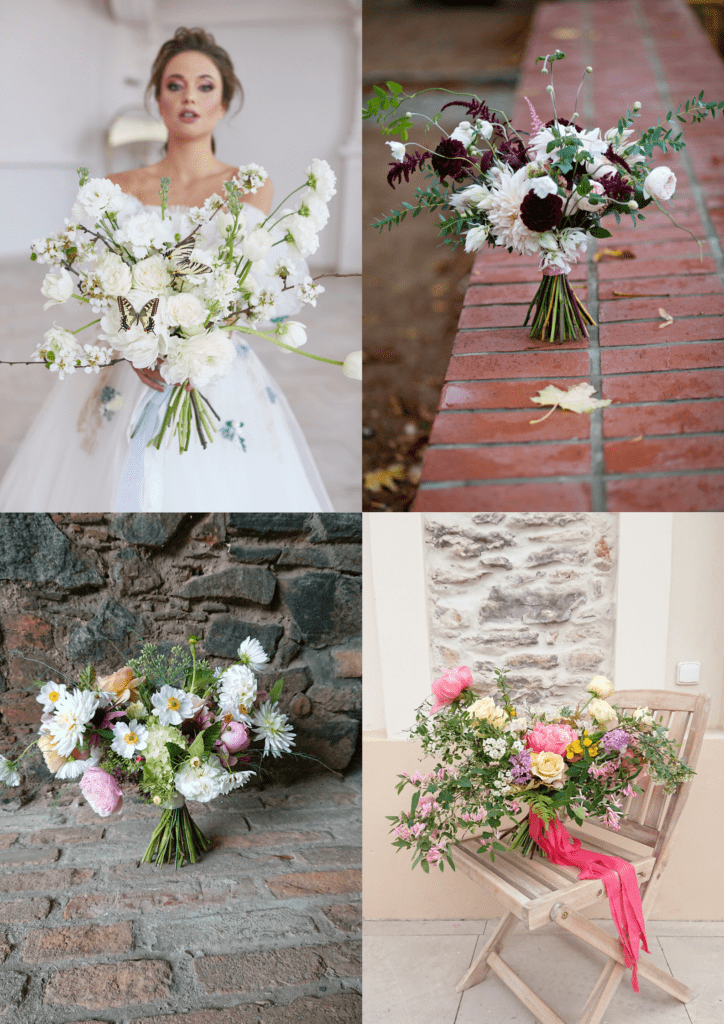 Blooming is a professional floral studio that creates modern flower designs for any occasion. They specialise in wedding flowers, but can cater for any event as well. Their expert team is known for their expertise in design and style, as well as their years of experience in floristry. The love that they have for the flowers is very evident in any and all designs that come out of Blooming's studio.
WHAT PEOPLE LIKE
BESPOKE DESIGNS. You won't ever have to worry about coming across someone with the same flower bouquet when you choose Blooming. Every piece they make is one-of-a-kind, just like all their clients are.
WEDDING FLOWERS. Blooming specialises in creating flower designs for weddings. If you're in need of any to make your special day even more special, consider taking up their help to treat yourself to arrangements that are trendy and of high quality, made only with the freshest of flowers and inspired by nature.
BUSINESS FLOWERS. Need to spruce up the drab decor at your office? Blooming can help out through their stunning flower arrangements and decorations. They're prepared to custom make every piece for you and even aid in installation!
PRODUCTS
Flower bouquets
Wedding flowers
Event flowers
Corporate flowers
DELIVERY & PAYMENT
The shop accepts payments made through Mastercard Maestro, Mastercard, Visa, PayPal, and V Pay.
4. FREJA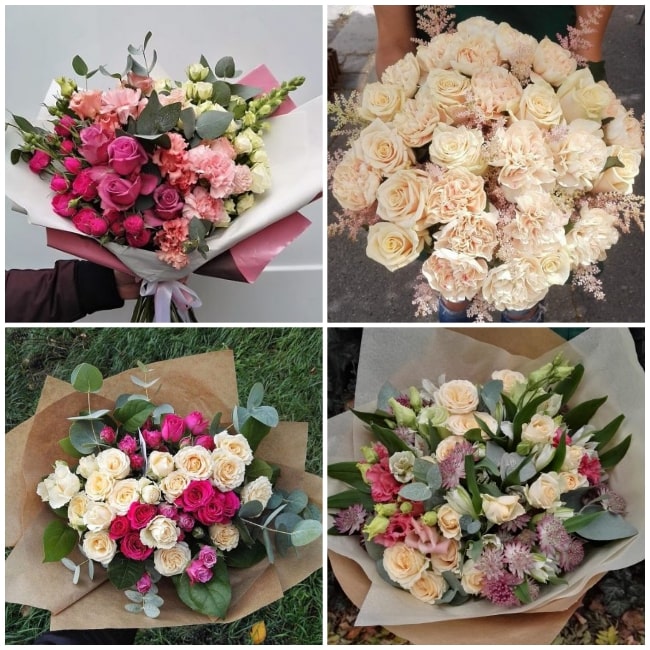 Freja is a floral studio that promises and delivers high-quality flowers for the people in Prague. Their sophisticated design is very reminiscent of a local Paris floral shop. With a vast choice of excellent flowers and professional veteran florists on their hand, this company will continue to provide top-notch service. Oh, have we mentioned they're budget-friendly as well?
SPECIALTY
Rustic Rose Bouquets
SELECTION SIZE
Curated
STARTING PRICE
585 Kč
DELIVERY FEE
Free for orders above 2000 Kč, otherwise the delivery fee is 150 Kč
WEBSITE
www.freja.cz
SOCIAL MEDIA
Facebook: @kvetinarstvifreja
Instagram: @freja.cz
CONTACT DETAILS

+420 776 038 931
WHAT PEOPLE LIKE
RUSTIC ROSE BOUQUETS. If you want a bouquet that looks like it was freshly picked and naturally assembled, then Freja is definitely the one for you. Their rustic-style rose arrangement coupled with neutral paper wrapping creates a very refreshing bouquet.
FLOWERS IN A HAT BOX. There's really nothing wrong with traditionally wrapped bouquets but there's something undoubtedly charming with flowers in hat boxes. Especially the ones at Freja, where their stylish flower design complements the simple but expensive looking hat box. 
FLOWERS AND MACRONS IN A BOX. So what's better than flowers in a box? Simple. A good amount of Macarons. This gift brings you a little Paris into your life—a perfect romantic gift for a very special occasion.
PRODUCTS
BOUQUETS: From 585 Kč
ROSE BOUQUETS: From 585 Kč
FLOWERS IN A HATBOX: From 890 Kč
FLOWERS AND MACRONS IN A BOX: From 580 Kč
DELIVERY & PAYMENT
Flower delivery available between 8:00 and 20:00. Contact store for weekend delivery. Accepts GoPay for online payment.
5. FLEUROP

No matter if you send bouquets anywhere in the Czech Republic or to other countries of the world, Fleurop can deliver flowers according to your requirements. They have more than 50,000 florists in their network who can cater to your requests. 
SPECIALTY
Bouquets by flower color and types
SELECTION SIZE
Large
STARTING PRICE
Contact fore more information
DELIVERY FEE
working days delivery: 159 CZK
delivery on Saturday, Sunday: 159 CZK
redelivery: 159 CZK (in the case of recipient´s absence)
WEBSITE
https://www.fleurop.cz/
SOCIAL MEDIA
Instagram: https://www.instagram.com/fleurop_cz/
Facebook: https://www.facebook.com/FleuropCZ/
CONTACT DETAILS

Hotline:+420 792 487 101
WHAT PEOPLE LIKE
HIGH QUALITY FLOWER ARRANGEMENTS. Their luxurious flower arrangements are provided by over 50,000 florists and they have 100 years of proven quality.
WORLDWIDE FLOWER DELIVERY. Fleurop delivers in Czech Republic and 150 countries worldwide. 
PRODUCTS
DELIVERY & PAYMENT
Fleurop has specific rules on receiving orders, sorting delivery costs per day, delivery teams, and specifying delivery costs abroad here: https://www.fleurop.cz/delivery-charges-and-times-2. They accept  Mastercard, Maestro, Visa, and PayPal. 
 6. LA FLORISTA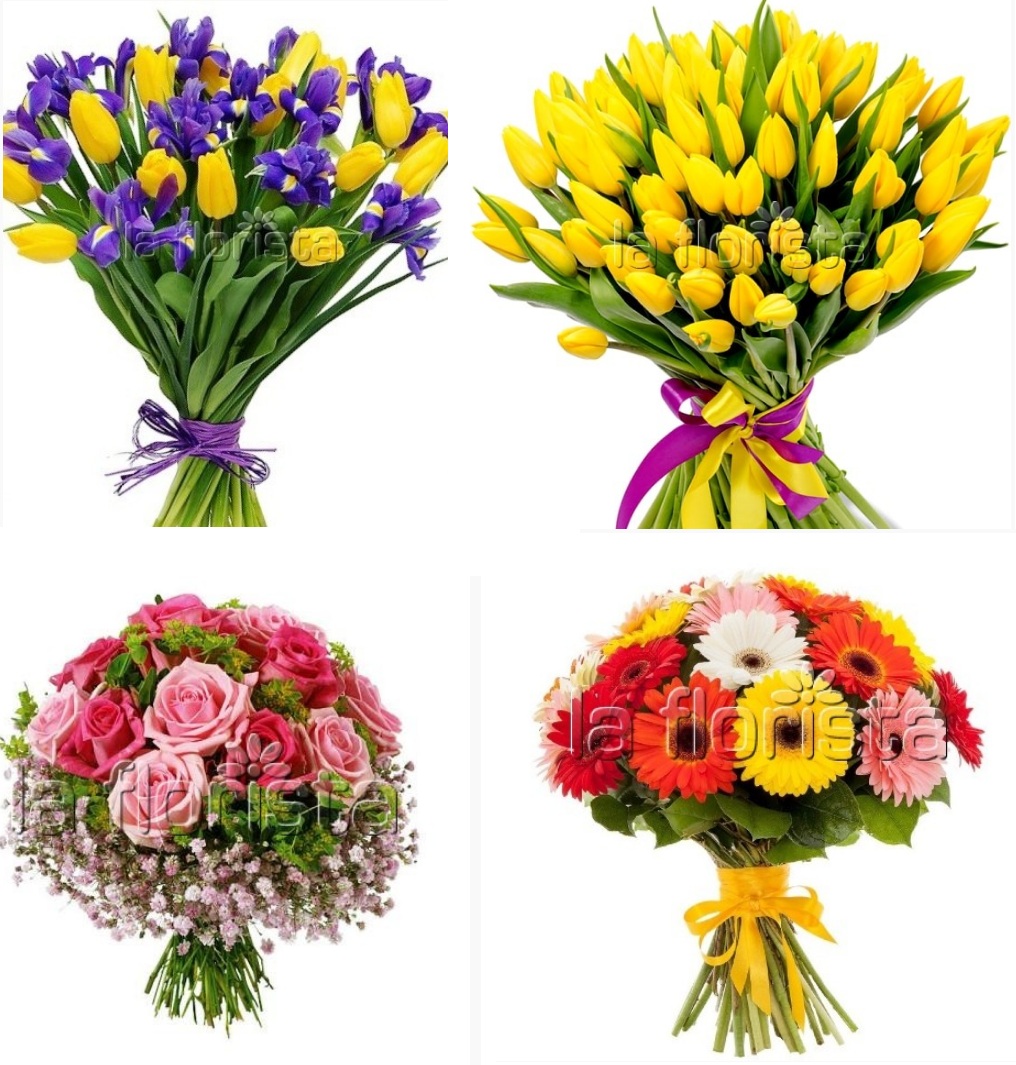 La Florist is a creative flower studio in Prague. This was founded in 2006 and since then, it has established a good reputation with the locality. Thus, they already have numerous customers around the neighborhood.
They have a team of professional florists which decorate and design your blooms. These people are also responsible for keeping the freshness of your flowers.
Specialty

Flower bouquets

Selection Size

Moderate

Starting Price

Kč49

Delivery Fee

Kč200

Website

Social Media

Facebook: /lafloristasro/

Pinterest: @laflorista

Contact Details

[email protected] | +420 77 555 11 73
WHAT PEOPLE LIKE
EXPRESS DELIVERY

. The shop offers express delivery for their customers. This service allows customers to have their flowers delivered within 3 hours from the moment they ordered from the shop. Customers love this system as they won't have to wait for a long time to get the bouquet. Further, if there are emergency situations where flowers are needed, then they can easily get blooms from the shop. 

SAFE AND SECURED TRANSACTION

. Of course, La Florista gives importance to the security and privacy of their customers. That being said, they have the best security measure for their site. This is to ensure that there will be no problems when it comes to handling the data of their customers. 

NATURE APPROVED

. Their florists maintain the principle that nature comes first. This makes them work with only natural materials. They believe that the beauty of the flowers will be highlighted if you only include those products. 
PRODUCTS
FLOWER ARRANGEMENT:

Kč49 – Kč2,530

POTTED PLANTS:

Kč228 – Kč2,530

ARTIFICIAL FLOWERS:

Kč195 – Kč6,300

FUNERAL BOUQUETS AND TIES:

Kč1,500 – Kč2,600
DELIVERY AND PAYMENT
Cutoff time for same day delivery: before 3:00 pm
Accepted payment: VISA, VISA Electron, Maestro, MasterCard
7. KVĚTINY EXPRES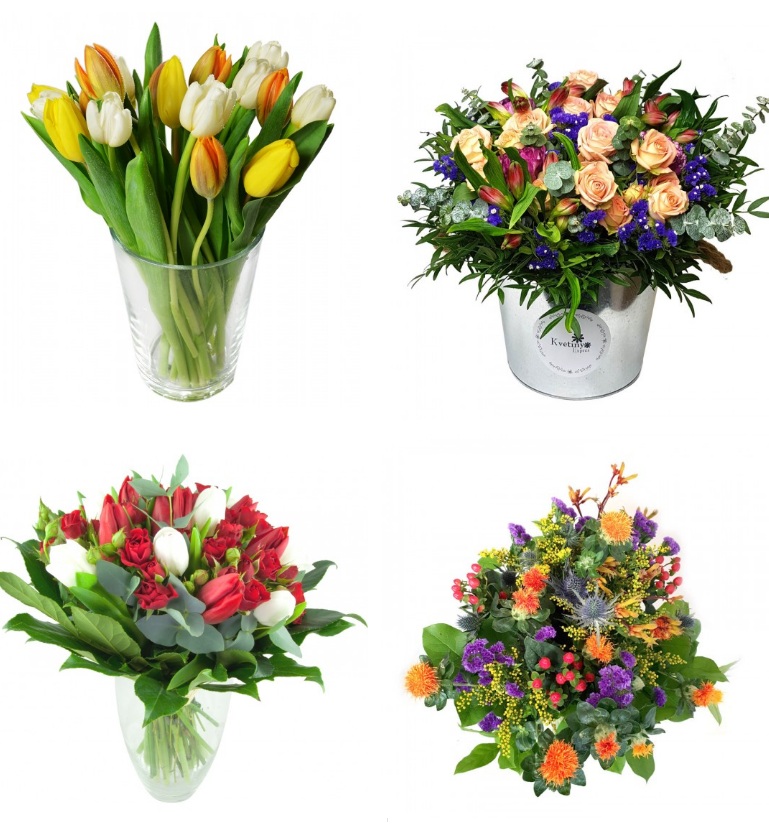 Květiny Expres has a large collection of different kinds of flowers for all occasions and events that you may think of. 
Whether you want a romantic bouquet arrangement for your surprise anniversary dinner, or an elegant centerpiece for your fairytale-like wedding, the shop ensures that they can cater to all your flower needs. 
They would also happily assist you, should you decide to see their collections in person.
WHAT PEOPLE LIKE
LARGE SELECTION.

Whether you need a flower arrangement for your romantic anniversary dinner, or a stand flower for your newly opened bakeshop, all these are always available at the shop. They have hundreds of fresh flowers available and they are more than willing to create more for you that vary in design, color, and sizes.

SECURED ONLINE TRANSACTION.

One thing consumers have in mind when purchasing an item online is the site's safety. At Květiny Expres, your personal information is guaranteed to be safely guarded by their secured pages.  
PRODUCTS
BOUQUETS
FLOWER BOXES
WREATHS
SYMPATHY FLOWERS
GIFT BASKETS
CHOCOLATES
DELIVERY AND PAYMENT
Accepts payments through Mastercard, Visa, Maestro, PayPal, Twisto, Pay U, Sphere.
8. KVĚTINÁŘSTVÍ NA OŘECHOVCE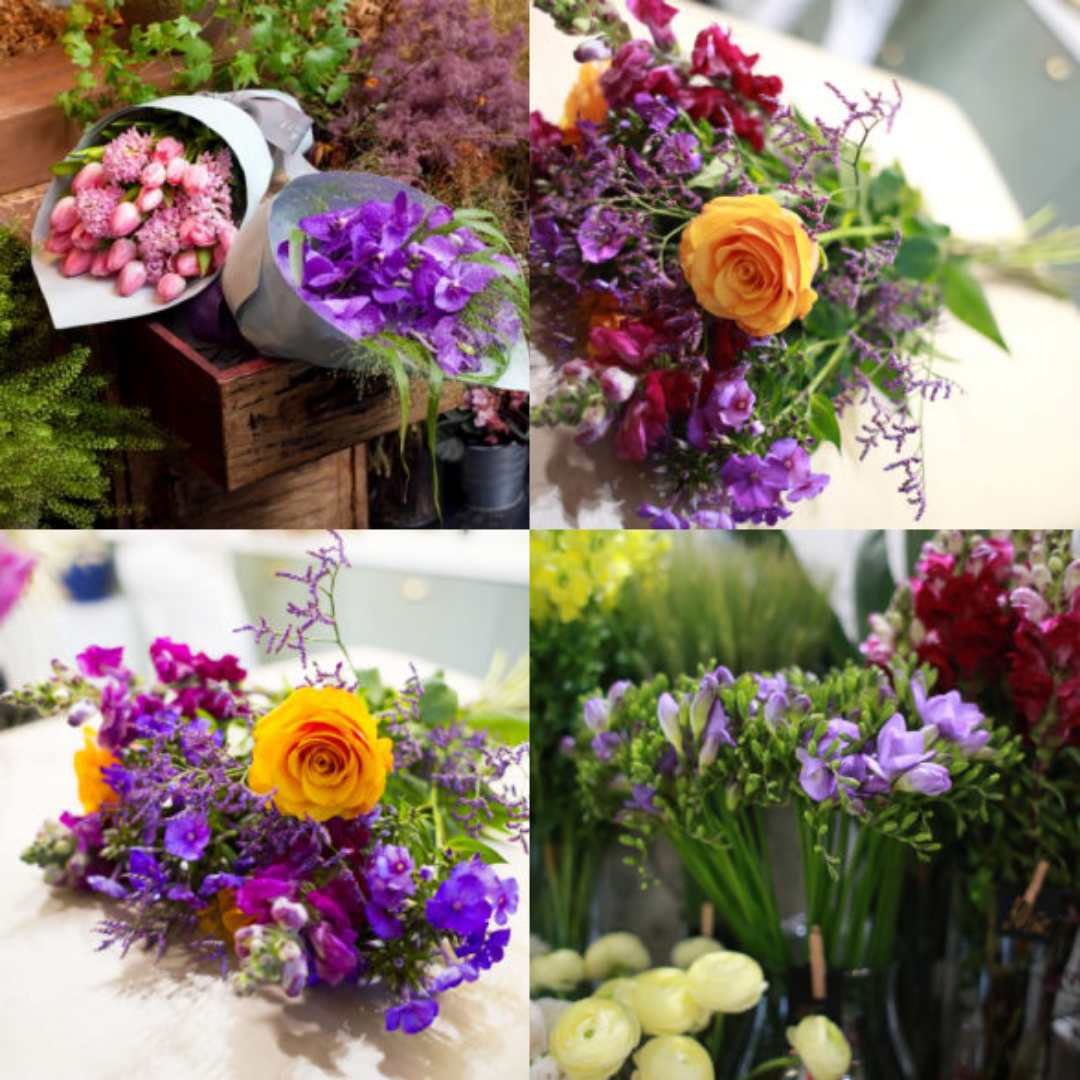 Kvetiny Na Orechovce offers beautiful designer bouquets made with only the freshest and best quality flowers. Have them arrange an order personalized to you! Contact them now for more information.
WHAT PEOPLE LIKE
Fresh Flowers – Receive only the best quality of blooms, order your arrangement at Kvetiny Na Orechovce. They source their flowers from Holland, delivered daily to fit your needs.
Prepaid Flower Delivery – Don't hassle yourself with ordering everytime you need a change of flowers as Kvetiny Na Orechovce offers prepaid flower delivery. Have weekly delivery of fresh arrangements sent directly to your office table or home console.
PRODUCTS
Floral Bouquets
Indoor Plants
Garden Architecture Pieces
Home Decor
Candles
DELIVERY & PAYMENT
Payment details are given upon checkout
9. KVĚTINOVÝ KLUB

When in Prague, you can't afford to miss KVĚTINOVÝ KLUB, which offers the freshest, brightest blooms in the area. Several of their branches can be found all around Prague, making it easy to fulfill floral needs.
SPECIALTY
Fresh Flower Arrangements
SELECTION SIZE
Moderate
STARTING PRICE
Contact for more information
DELIVERY FEE
Contact for more information
WEBSITE
http://www.kvetinovyklub.cz/
SOCIAL MEDIA
CONTACT DETAILS

Praha 7

Telefon:      +420 774 44 66 22

E-mail:        [email protected]

Praha 2

Telefon:       +420 774 446 620

E-mail:         [email protected]

Sumperk

Telefon:        +420 774 446 616

E-mail:          [email protected]
WHAT PEOPLE LIKE
AMAZING BLOOMS. Expect only quality arrangements and bouquets to come out of the shop since the expert team makes it a point to only use high quality flowers. 
EXCELLENT CUSTOMER SERVICE. The shop's customer centric approach to business has resulted in top-notch service, one that prioritises quality, efficiency, and convenience. 
PRODUCTS
DELIVERY & PAYMENT
Contact shop for more information.
Images taken from each company's official websites/social media.