Besides being Russia's cosmopolitan capital, Moscow is known for its unpredictability. One minute it's scorching hot, freezing cold the next. Quiet roads can turn to a traffic nightmare in a flash. With rich culture and history, no wonder the city is buzzing with life. It seems like it's here to surprise you each time you visit. But if you can't and you have some loved ones waiting for you there; why not surprise them and send them some flowers? Check out this list of Moscow florists we've compiled just for you!
1. MEGAFLOWERS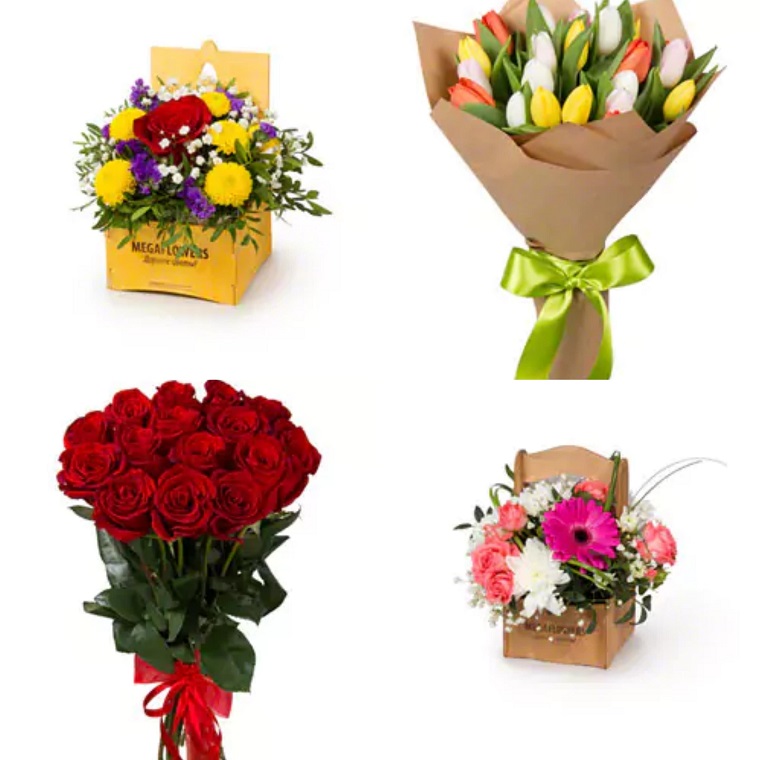 As one of the biggest flower service provider in Moscow, Megaflowers houses one of the widest range of gift bouquets and flower arrangements in the city. From collections by flower types to collections by occasion, they got you covered. No surprise here though, see Megaflowers has been in the flower delivery business since 2005. They've started as a local service company and has then expanded to international delivery. Truly a company with history and quality.
SPECIALTY
Super Affordable Selection of Flowers
SELECTION SIZE
Large
STARTING PRICE
1160 ₽
DELIVERY FEE
from 350 ₽
WEBSITE
https://megaflowers.com/
SOCIAL MEDIA
Instagram: @megaflowersclub
Facebook: /megaflowers
CONTACT DETAILS
[email protected]/ [email protected]
8 800 5555-714
Instant Messaging: +7 (919) 305-10-52
WHAT PEOPLE LIKE
BUDGET-FRIENDLY SELECTION OF FLOWERS. With experienced local florists on their back and their own courier service at hand, this company created a large catalog of flowers for every occasion. By doing so they were able to provide quality flowers at low prices!
BOUQUET WIZARD. Personalizing a bouquet has never been so easy. It has all the options you need: from bouquet form and flower type to greenery and decoration. Check out and try their bouquet wizard for a convenient flower DIY!
24/7 CUSTOMER SERVICE. The company wants to provide each client a pleasant and stress-free transaction so their chat and call support is available around the clock.
PRODUCTS
ALL BOUQUETS: 2080 ₽ – 21800 ₽
MEGA BOUQUETS: 4080 ₽ – 12350 ₽
BIRTHDAY: 1160 ₽ – 12350 ₽
EXOTIC: 2080 ₽ – 5460 ₽
IN HAT BOXES: 3210 ₽ – 5670 ₽
DELIVERY & PAYMENT
The company offers 24-hour delivery but just to be sure, you can check if same-day delivery is possible in your area upon checkout. This is due to delivery intervals varying in different cities. You may pay using Bank Cards or by transferring money online. For more information check out their payment and delivery information page.
2. RUSSIAN BOUQUET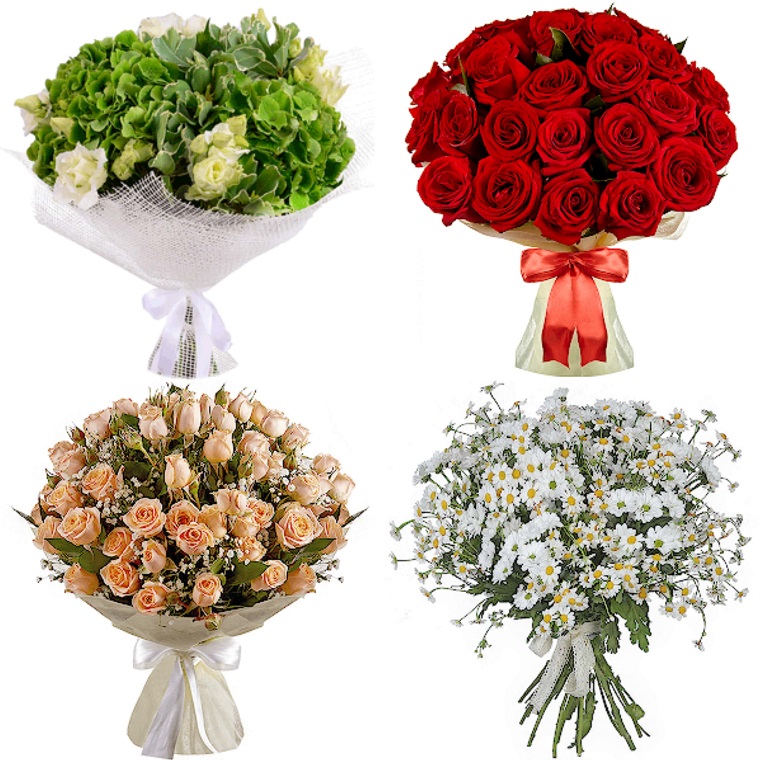 If you want a trusted company that will provide you fresh flowers arranged by local professional florists, Russian Bouquet won't let you down. They treat each of their clients with attention and consideration – assuring that their requirements and wishes will be granted. Just check thousands of their satisfied customers.
SPECIALTY
Quality Selections at Affordable Prices
SELECTION SIZE
Large
STARTING PRICE
1100 ₽
DELIVERY FEE
Free Same Day Delivery
WEBSITE
https://rus-buket.ru/en
SOCIAL MEDIA
Instagram: @rusbuket Facebook: /rusbuket
CONTACT DETAILS
[email protected]
International Call: +7-499-709-8770
Moscow:+7-983-309-6909
Free Call from Russia 24 hours: 8-800-333-0905
WHAT PEOPLE LIKE
1001 BOUQUETS. If you think nothing can top the hundred-stem rose bouquet, you're wrong. Here comes the 1001 bouquet, a gigantic bundle of joy made by 1001 stems of roses. Yup, 1001. If you're planning to surprise someone, we guarantee you this will absolutely shock them.
WIDE VARIETY OF FLOWERS. Since Russian Bouquet is considered as one of the leading and most trusted online flower delivery company in Russia, it's not surprising that they house such a large catalog of flowers. You can browse by flower type or shop by occasion and you still won't run out of options.
FAST, RELIABLE & FREE SAME DAY DELIVERY. This company provides free same-day flower delivery. Need we say more? It's free and your order can even come in just three hours!
PRODUCTS
ALL BOUQUETS: 1 100 ₽ – 82 640 ₽
BRIDAL BOUQUETS: 1 100 ₽ – 14 400 ₽
CHEAP BOUQUETS: From 1 100 ₽
DELIVERY & PAYMENT
Flower delivery from 8:00 to 22:00 for Moscow is free. You may pay using Bank Cards or Electronic Payment Systems.
3. LOLA FLORA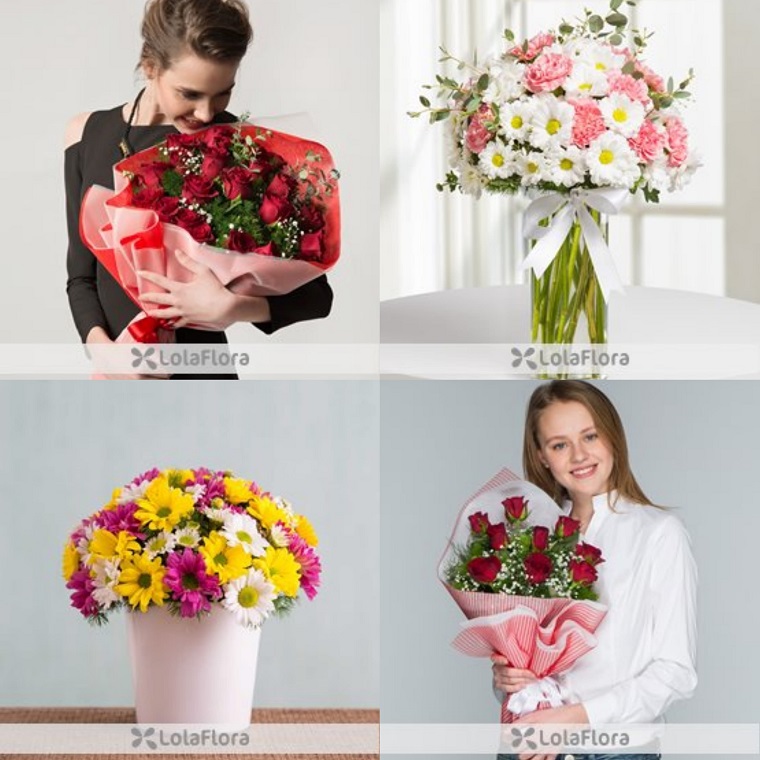 The people at Lola Flora are your local florists in Moscow. It's a proud flower delivery service company working at the heart of the region. Safe and secure flower shopping with '100% Happiness Guarantee,' every time!
SPECIALTY
Large Selection of Rose Arrangements
SELECTION SIZE
Large
STARTING PRICE
From 900 ₽
DELIVERY FEE
Free
WEBSITE
https://www.lolaflora.com/en-ru/
SOCIAL MEDIA
Instagram: @lolafloracom
Facebook: /Lolaflora/
CONTACT DETAILS
[email protected] (+7) 499 971 6313 Contact Form
WHAT PEOPLE LIKE
SPECIALIZED CUSTOMER CARE. The people at Lola Flora goes the extra mile to provide customer support, they even created an app so that the flower delivery can be more convenient for its clients.
BOUTIQUE FLOWERS. The company prides itself not only for its wide exclusive collection of bouquet flowers but also for its affordability. Browse their colorful collection of bouquets, flower baskets, flower boxes, and more!
PRODUCTS
ALL BOUQUETS: 900 ₽ – 52 669 ₽
BOUTIQUE FLOWERS: 2339 ₽ – 52 669 ₽
MIXED BOUQUETS: From 1360 ₽
BRIDAL BOUQUETS: From 4459 ₽
DELIVERY & PAYMENT
LOLA FLORA offers same day delivery if orders are placed before 11 am local time. Once your order is out for delivery they will notify you via e-mail and SMS. They accept major credit cards, PayPal and Bank Transfer.
4. VIRGIN'S BLOOM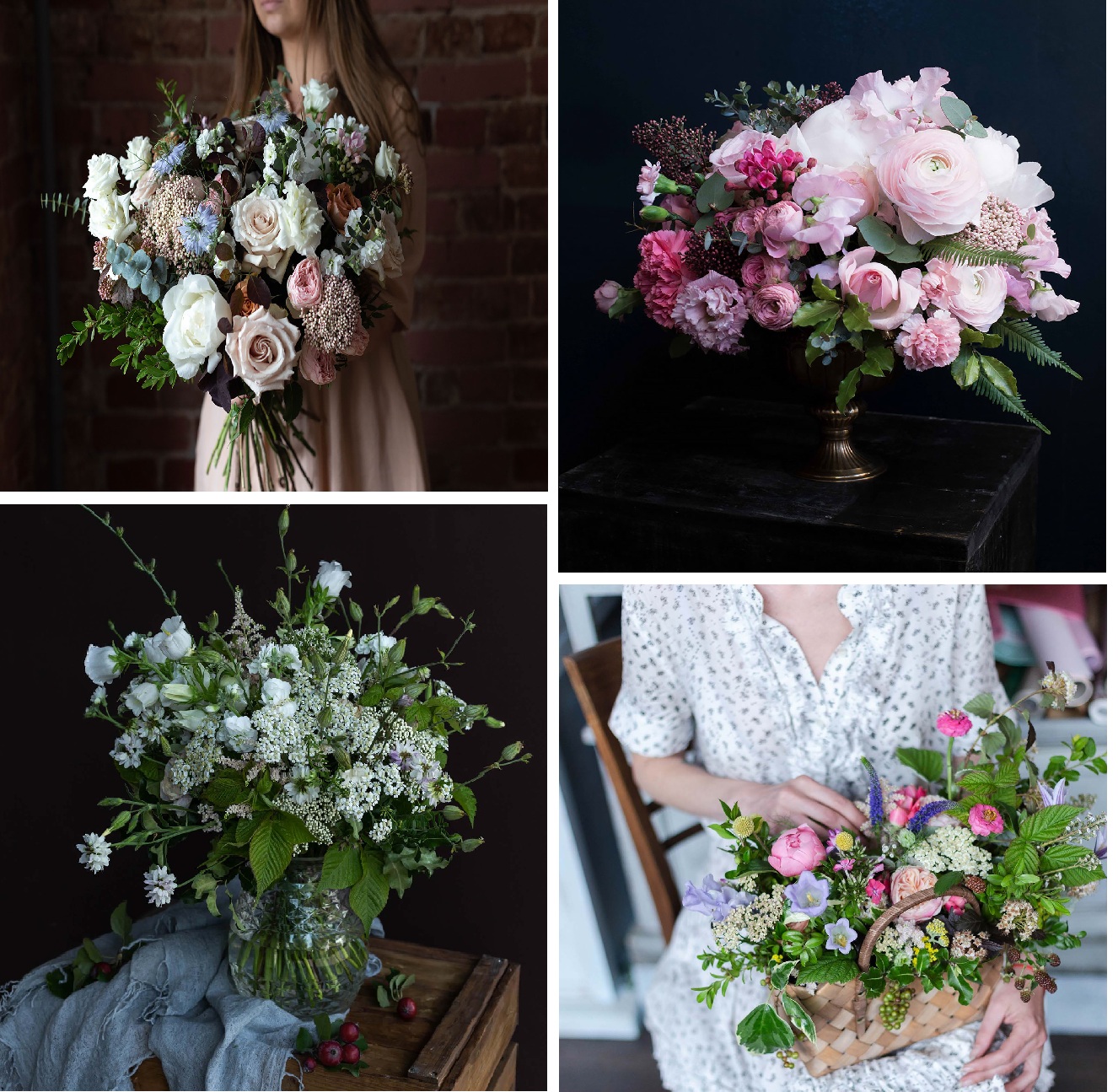 Virgin's Bloom Flowers offers beautiful bouquets available for online orders and delivered straight to the recipient's doorstep. They handcraft all their bouquets, arrangements and floral creations using the freshest seasonal flowers to make sure customers can enjoy the flowers for as long as possible. 
Aside from individual arrangements, they also work with other clients and companies for weddings, corporate events as well as other flower-related projects.
WHAT PEOPLE LIKE
WORKSHOPS.

Virgin's Bloom does not limit their services to providing fresh flower arrangements alone, but they also extend their help by hosting workshops for those who would love to be a professional florist one day and be able to create floral arrangements as good as Virgin's Bloom's.

CORPORATE FLOWERS.

Make sure to have a constant supply of fresh flowers specially created by Virgin's Bloom so you'd be prepared to send one to an employee or client celebrating their birthdays, or have some regular flower display in the office for added color and vibrance.
PRODUCTS
WRAPPED BOUQUETS
BASKET ARRANGEMENTS
HAND-TIED BOUQUETS
BOX ARRANGEMENTS
DELIVERY AND PAYMENT
You can pay the order in cash to the courier, on the website in any convenient way or via the link that we will send you by e-mail or in the messenger. Please inform the administrator of the convenient payment method.
5. SAMSON BOUQUET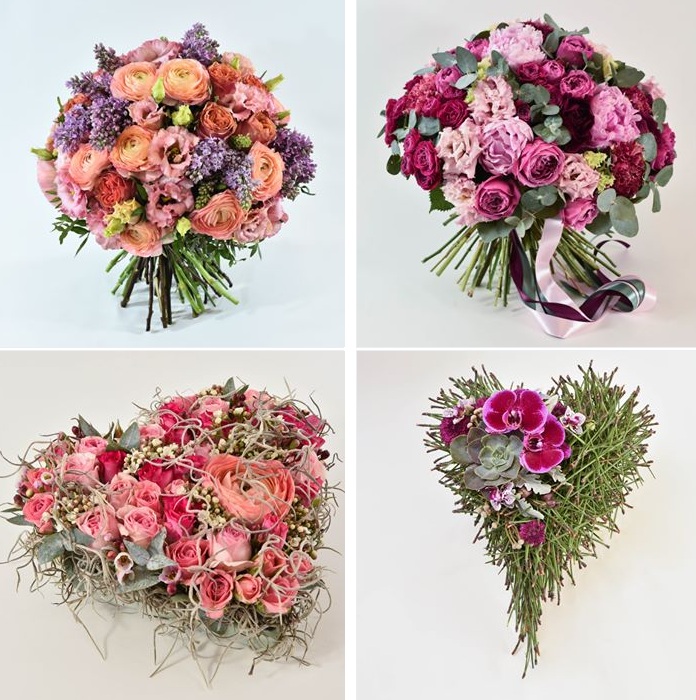 Samson Bouquets makes sure that their products, no matter how plenty, must be created to fulfill or match a specific purpose. So, if you are looking for the perfect flower arrangement for your birthday dinner you will be presented with the most appropriate and stunning arrangements exclusively created by them.
They have different options for you to choose from but they promise that whatever you pick will be the best as they keep their standards high.
WHAT PEOPLE LIKE
BEAUTIFUL DESIGNS.

Their team of florists and designers never fail to go the extra mile and always keep themselves updated with the current trend in the industry of floral arrangements that is why they are able to keep their collection stunning and amazingly beautiful.

WEDDING ARRANGEMENTS.

Wedding is such a huge event to prepare and too many details to think about. But you could cross off one in your list if you leave the flower work to the pros. Samson Bouquet sure does a great job when it comes to styling weddings through their flowers.
PRODUCTS
WRAPPED BOUQUETS
WEDDING FLOWERS
BOX ARRANGEMENTS
FLOWER BASKETS
GIFTS
DELIVERY AND PAYMENT
The nearest free shipping time is 3 hours from the moment of order. Payments are accepted thru VISA, MasterCard, MIR, AMEX, Cash.
6. FLOWERS DELIVERY IN MOSCOW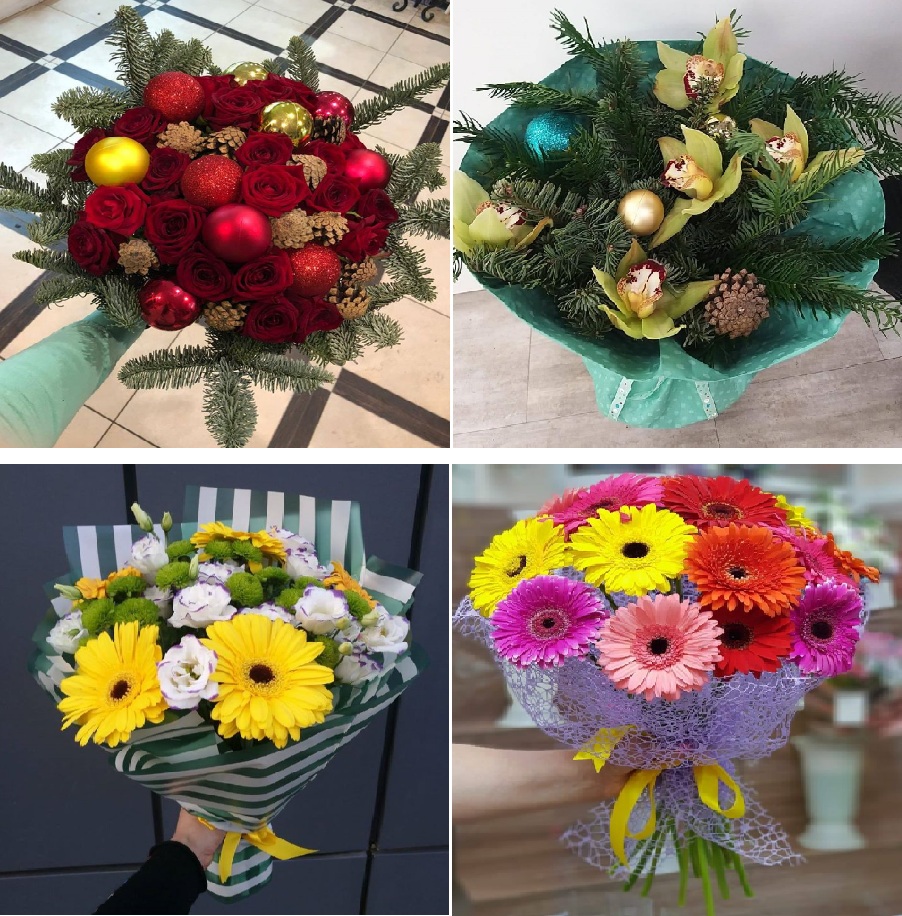 The international company Flowers-Sib.ru has been working in the flower delivery market since 2011. Currently, the company delivers to 500 cities of Russia, Kazakhstan and 52 other countries.
Whether you need a flower arrangement for a birthday celebration, an anniversary, a romantic dinner, or just feeling like giving it on a random day, Flowers Delivery in Moscow promises to provide you with the best ones.
WHAT PEOPLE LIKE
LARGE SELECTION.

The shop houses hundreds of different flower arrangements, all in equally beautiful and finest qualities and each made to perfectly suit any kind of occasions and celebrations that you may be having.

RELIABLE DELIVERY.

Another reason to choose Flowers Delivery in Moscow as your flower provider is because of their reliable and efficient flower delivery services. On the average it only take them 60 minutes to deliver one bouquet which is relatively fast compared to their competitors.
PRODUCTS
HAND-TIED BOUQUETS
WRAPPED BOUQUETS
BOX ARRANGEMENTS
BASKET ARRANGEMENTS
DELIVERY AND PAYMENT
The company accepts Visa, Mastercard, PayPal, and Bank Transfers
7. FLORENTIN
Florentin wants to be part of your every journey- the most important, exciting, surprising- through their fresh floral arrangements. These exceptionally design flower arrangements come in different styles, sizes, and colors but are definitely perfect for many kinds of occasions.
The shop is most popular for their luxury boxed arrangements where they give you the privilege to choose the size, color, and filling of the box, and the rest, we'll leave them to the pros.
WHAT PEOPLE LIKE
ELEGANT DESIGNS.

If there is one thing Florentin should be truly proud of, it is how uniquely beautiful their flower products are. From the selection of fresh blooms to the design of the box containers, everything is just so elegantly made.

RELIABLE SERVICE.

At Florentin, they promise that not only will you receive a stunning set of flower products, but also an efficient and reliable service, most importantly the delivery. They make sure that your orders will arrive fresh and on the agreed time.
PRODUCTS
BOX ARRANGEMENTS
FLOWER HEARTS
BOUQUETS WITH RIBBON
DELIVERY AND PAYMENT
You can pay the order in cash to the courier, on the website in any convenient way or via the link that they will send you by e-mail or in the messenger.
8. FLORIST DMITROV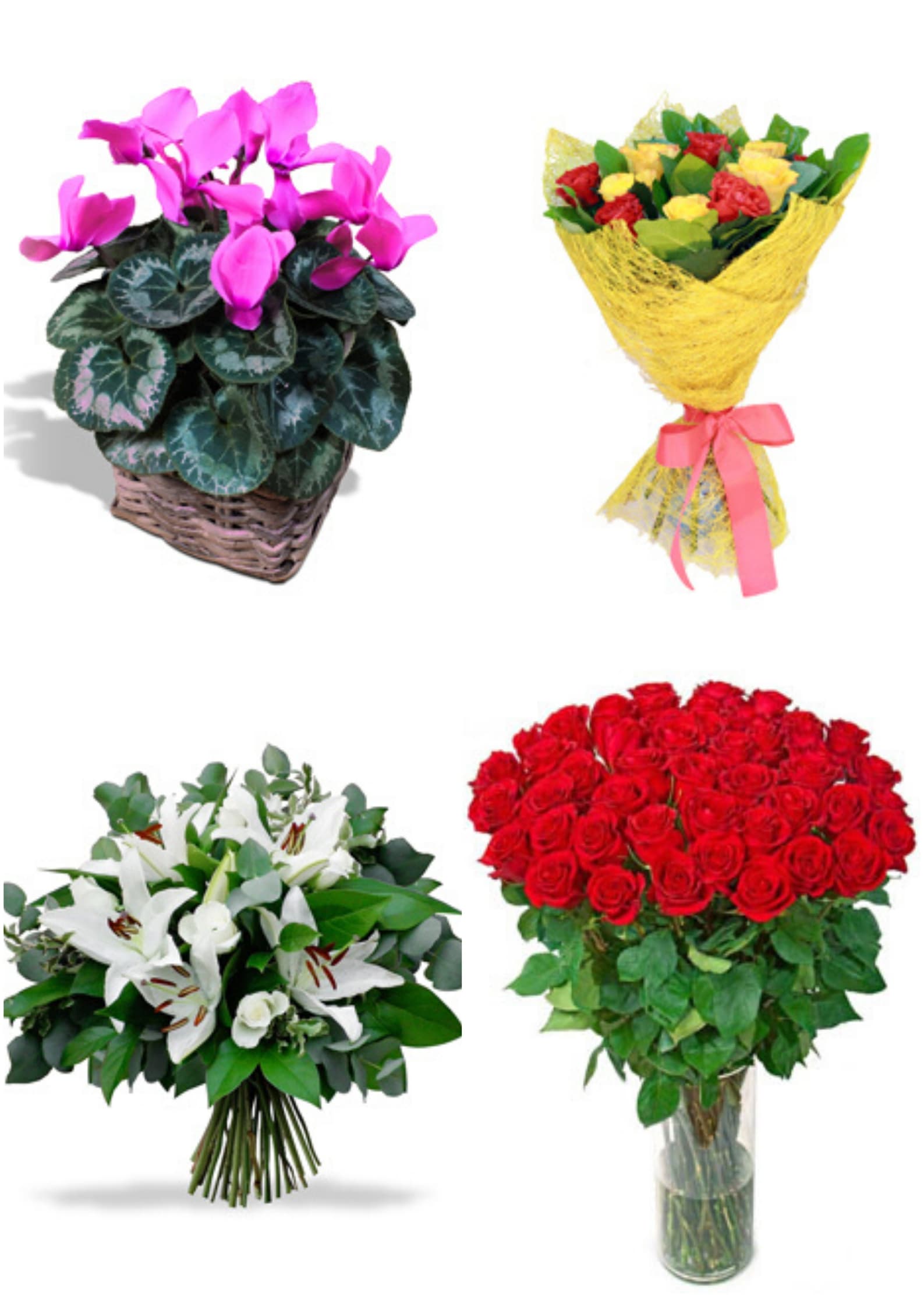 At Florist Dmitrov, the philosophy is that flowers need not be expensive for them to be fresh, fragrant, and crafted in eye catching designs. So, if you're on a tight budget but still want to express your love for that special person, then Florist Dmitrov is the perfect choice for you. 
SPECIALTY

Stunning floral designs

SELECTION SIZE

Large

STARTING PRICE

From 420.00 R

DELIVERY FEE

Calculated upon checkout

WEBSITE

SOCIAL MEDIA

 

CONTACT DETAILS

8- (916) -505-49-49 | e-mail:

[email protected]
WHAT PEOPLE LIKE
FLORAL VARIETY. One of the best things about Florist Dmitrov is that they have a large selection of flowers to choose from, allowing you plenty of creative freedom when it comes to expressing your affections for another person. From the regular roses all the way to exotic flowers, they've got it all. Just take your pick!
GREAT CUSTOMER SERVICE. At Florist Dmitrov, customer satisfaction and transparency are a must. Hence, their excellent communication lines and their encouragement to customers to first settle logistics regarding payment and delivery fees before pushing through with the orders. 
PRODUCTS
Single flowers
Flower bouquets
Flower baskets
Wedding flowers
House plants
Dried plants
DELIVERY AND PAYMENT
The shop accepts Major Credit cards for payment. If delivery is within the Dmitrovsky district, the fee is usually set at 350 rub (or 500 rub for rush delivery). 
9. FLORISTUM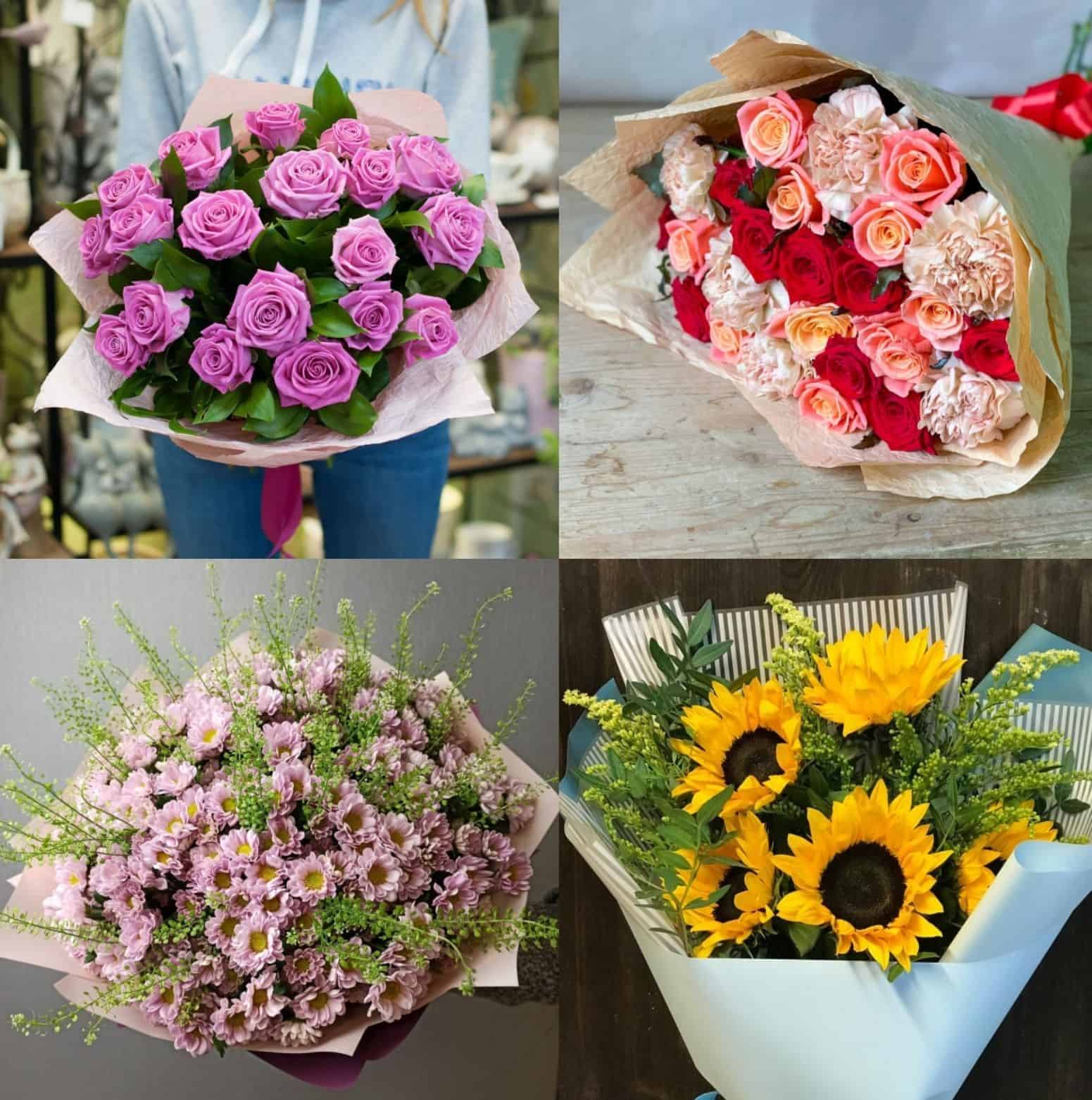 Floristum is the flower shop to go to for high quality flowers at a more competitive price. It also helps that they cover deliveries not only in Moscow, but for the whole country!
Order one of their beautiful bouquets and see for yourself just how great they are.
SPECIALTY
mono-bouquets
SELECTION SIZE
Large
STARTING PRICE
starts at 300 ₽
DELIVERY FEE
free delivery
WEBSITE
https://floristum.ru/
SOCIAL MEDIA
IG: @rozamir.floristum.ru
CONTACT DETAILS
[email protected]
8 800 600-54-97
WHAT PEOPLE LIKE
Optimal price-quality ratio – Getting something cheaper doesn't automatically mean good, because sometimes with the low rates, quality is compromised. With the team at Floristum, you're sure to get the best quality at the best price. Rest assured that they will always only provide you with what you deserve, and that's a beautiful arrangement that won't hole up your wallet.
Professionally decorated flower arrangement – All of the bouquets at Floristum is styled by amazing florists that are truly experienced in their craft. Each is made with pure skill and talent, you'd definitely want to get your hands on.
PRODUCTS
Buy designer bouquets of flowers

Classic mono bouquets

Flowers in boxes

Flower baskets

Fruit baskets and compositions

Sweets and confectionery
DELIVERY AND PAYMENT
You can pay with VISA, VisaElectron, MasterCard, Maestro, MIR cards, and in addition, with cards of international payment systems – Visa International, Master Card International, Diners Club International, American Express.
Images taken from each company's official websites/social media.