Receiving bouquets is one thing but buying it at an affordable price is another. We all know how pricey a bouquet can get. However, this should not be the case as there are shops that offer low-cost blooms. Thus, if you're tight on budget but still desire to order flowers for someone, you can check out these flower shops in the UK with affordable bouquets.
1. GINGER LILY FLORIST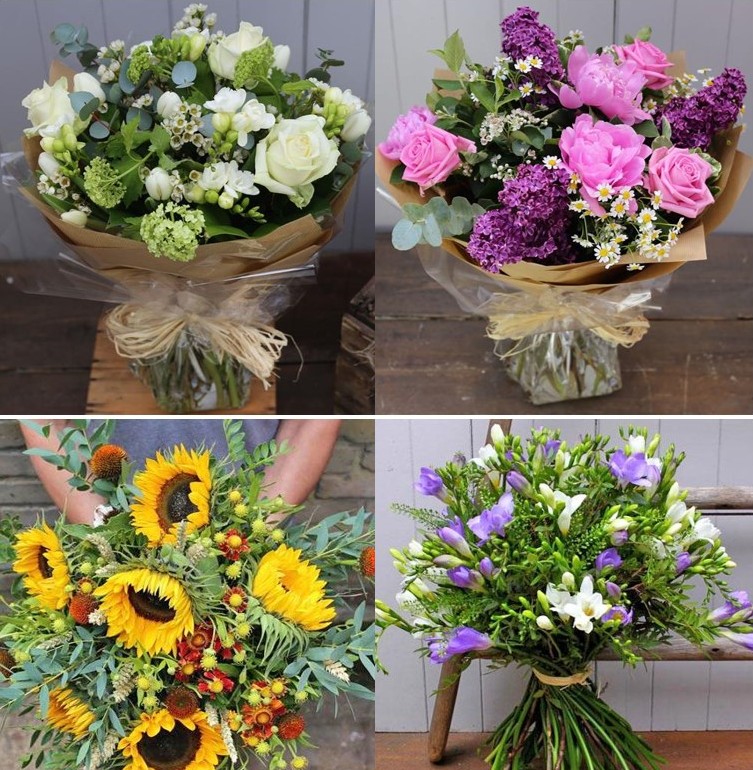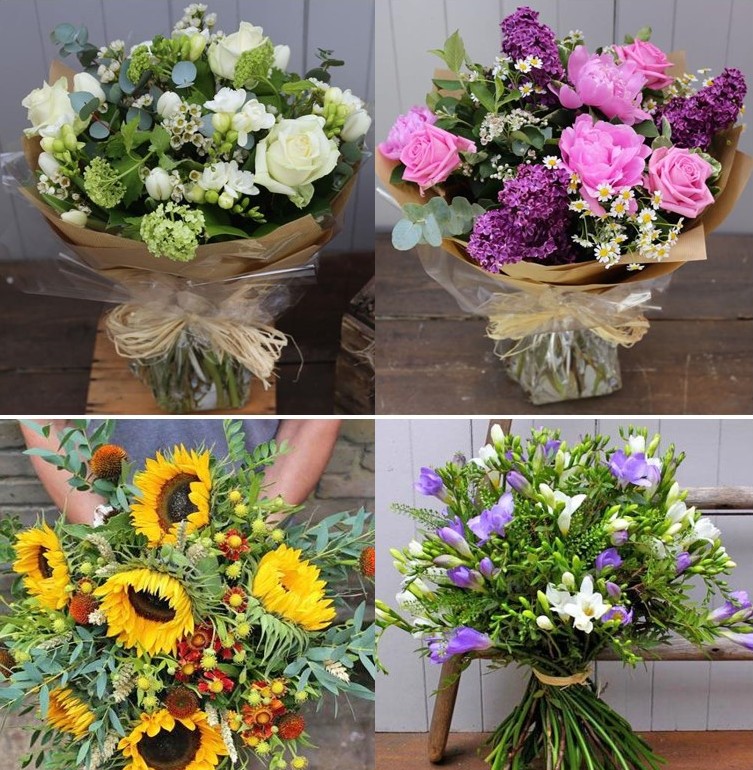 Ginger Lily Florist offers a wide selection of premade flower arrangements and bouquets. It imbibed a bright and modern look in the city of Brighton and Hove. They have professional and talented florists who ensure that your orders are well-taken care of. Aside from flowers, they have cactus plants, such as succulent, in a pot.
| | |
| --- | --- |
| SPECIALTY | Wedding flowers |
| SELECTION SIZE | Large |
| STARTING PRICE | £20.00 |
| DELIVERY FEE | £5.95 |
| WEBSITE | https://www.gingerlilyflorists.co.uk |
| SOCIAL MEDIA | Instagram: @gingerlilybrighton Facebook: /GingerLilyFlorist Twitter: @BrightonFlorist |
| CONTACT DETAILS | Contact Form | +01273 504 904 |
WHAT PEOPLE LIKE
MODERN DESIGN. Ginger Lily Florist showcases flowers with modern design. Because of its creative and innovative florists, they can easily create a modern arrangement without compromising your budget.
SAME DAY DELIVERY. To appeal to its customers, the shop also caters same day delivery. So, if you have urgent flower needs, you can ring them or go ahead to their page and place your orders.
INTERNATIONAL DELIVERIES. Aside from delivering flowers nationally, they offer international services. Thus, if you need to send flower outside the country, you can order from their site.
PRODUCTS
FUNERAL FLOWERS: £35
WEDDING FLOWERS: £15.00 – £65.00
DELIVERY & PAYMENT
Orders placed before 2:00 pm will be subjected to the same day delivery policy. For next-day deliveries and other occasions, order anytime. They accept VISA, Mastercard, American Express, UCB and Maestro.
2. THE CHELSEA FLOWER SHOP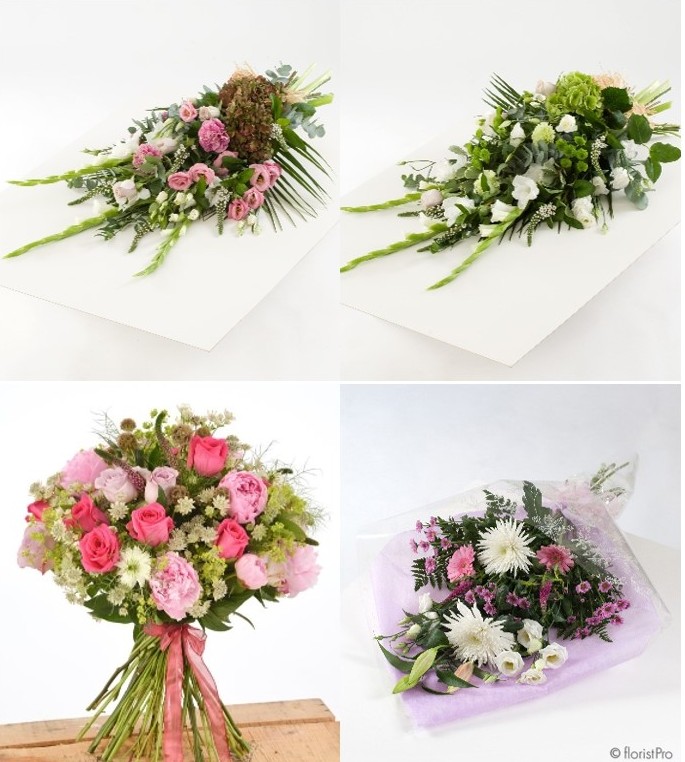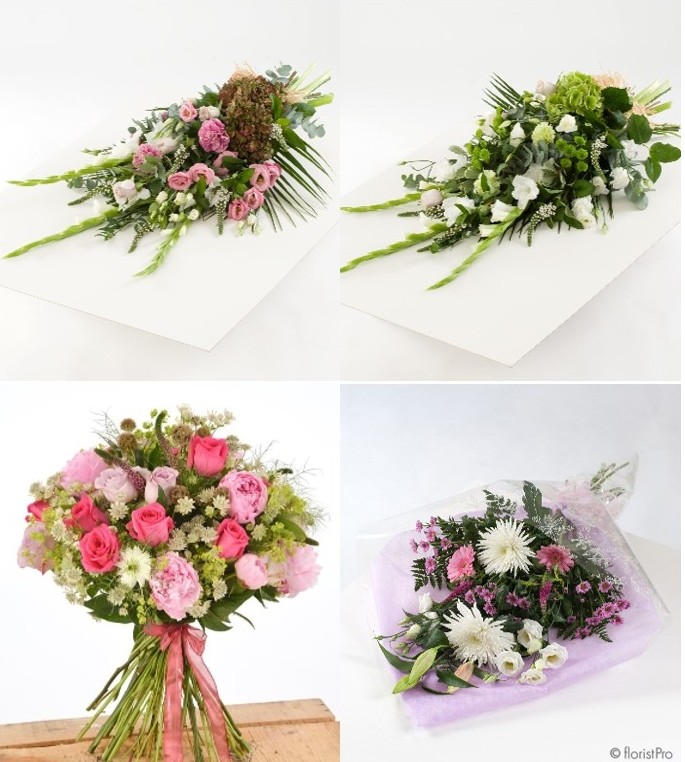 Another store that offers cheap blooms is The Chelsea Flower Shop. Their products are more natural with some touch of foliage and other organic materials. Here, you can find various kinds of arrangements for different occasion.
| | |
| --- | --- |
| SPECIALTY | Natural and organic look |
| SELECTION SIZE | Enormous |
| STARTING PRICE | £29.95 |
| DELIVERY FEE | Free Delivery for areas around Guilford and Hersham £4.95 – TW, GU & KT Postcodes £9.95 – All other Postcodes |
| WEBSITE | https://www.thechelseaflowershop.com/ |
| SOCIAL MEDIA | Instagram: @thechelseaflowershopuk Facebook: /thechelseaflowershop Twitter: @bloomingwow |
| CONTACT DETAILS | 01483 533279 | [email protected] |
WHAT PEOPLE LIKE
SHOP BY OCCASION. To organize the way shoppers order, the store categorizes all the flowers according to type, arrangement, and occasion. For instance, you can find gift suggestions under "Gift Occasion". This makes it easier for customers to search for the bouquet that they want to buy.
FREE DELIVERY. On top of its budget-friendly flowers, they have a free delivery service for orders in Guildford and Hersham. Thus, anyone who likes to send blooms in these areas, you may purchase your flowers from them.
PRODUCTS
FLORAL ARRANGEMENTS: £29.95 – £114.95
HAT BOXES: £59.95-£79.95
FUNERAL FLOWERS: £34.95 – £350.00
DELIVERY & PAYMENT
Delivery time is dependent on the area where the flowers should be delivered. They accept VISA, VISA Electron, Mastercard, and American Express.
3. VENUS FLOWERS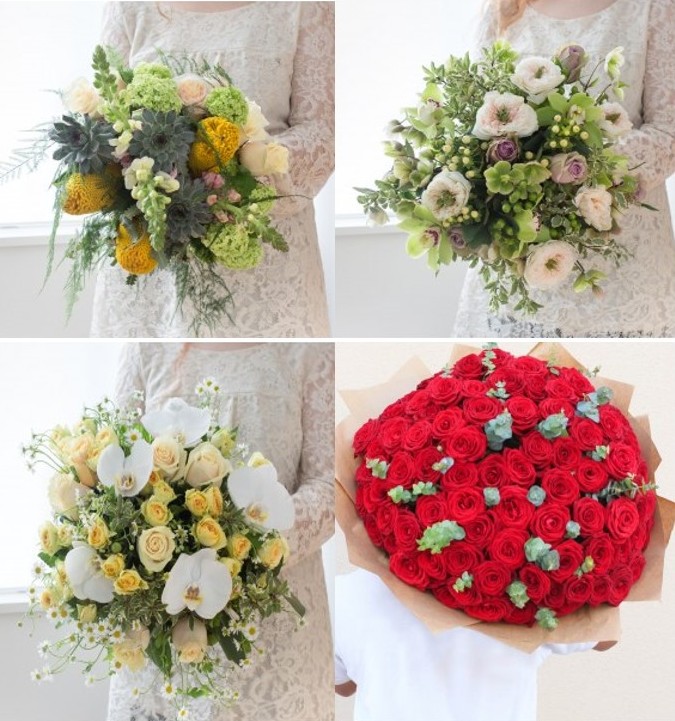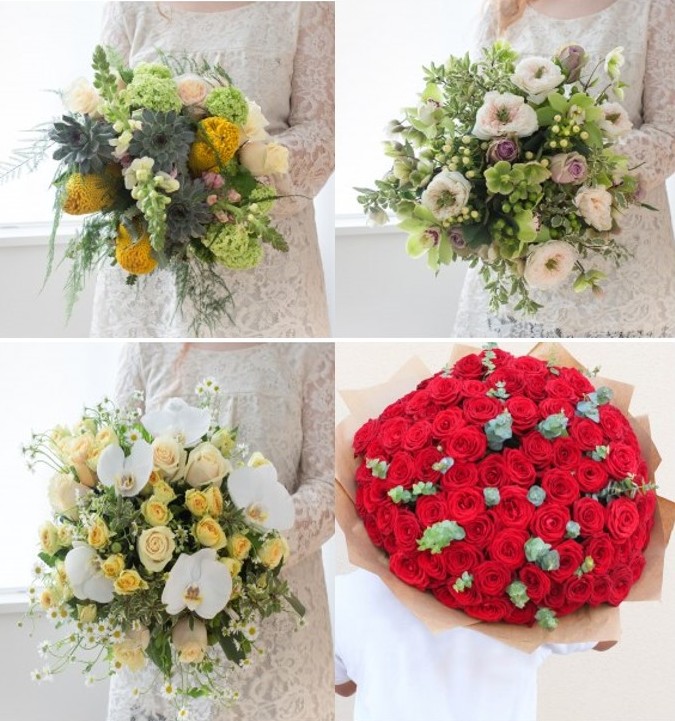 When in Manchester, you can visit Venus Flowers. This is considered as one of the leading flower shops in the area. They have talented florists that create handcrafted designs using the best flowers and foliage. You may choose from ordering online or calling their team to ask for advice or suggestions.
SPECIALTY
Hand-tied bouquets
SELECTION SIZE
Enormous
STARTING PRICE
£30.00
DELIVERY FEE
£4.95
WEBSITE
https://www.venusflowers.co.uk
SOCIAL MEDIA
Instagram: @venusflowersmcr | Facebook: /VenusFlowersManchester
CONTACT DETAILS
+44 161 228 7000 |

[email protected]
WHAT PEOPLE LIKE
HAND TIED AND BEAUTIFULLY WRAPPED BOUQUET. Venus Flowers takes pride in their elegant and well-arranged bouquets that you may find from their website. If you have a certain demand or request, like substituting a flower to another, you can simply call them.
HIGH-QUALITY FLOWERS. Of course, a beautiful design is nothing if your flowers are withering. Hence, they make sure that only high-quality flowers are used in their bouquets.
GOOD CUSTOMER SERVICE. Whether it be a review posted in Google or a comment directly to them, their staff always ensure that they will leave a reply. Customers are fascinated at how they are able to cater to such.
PRODUCTS
FUNERAL FLOWERS: £49.95 – £184.95
CHOCOLATES: £7.95 – £30.00
DELIVERY & PAYMENT
To avail the same day delivery, your order should be placed before 5:00pm. For next-day deliveries and other occasions, order anytime. They accept VISA, Mastercard, American Express, and PayPal.
4. THE YORK FLOWER COMPANY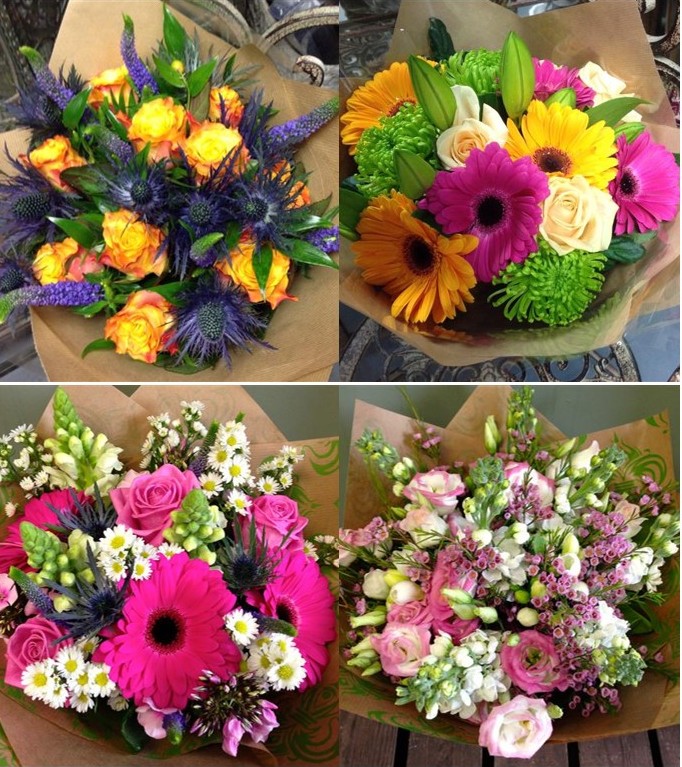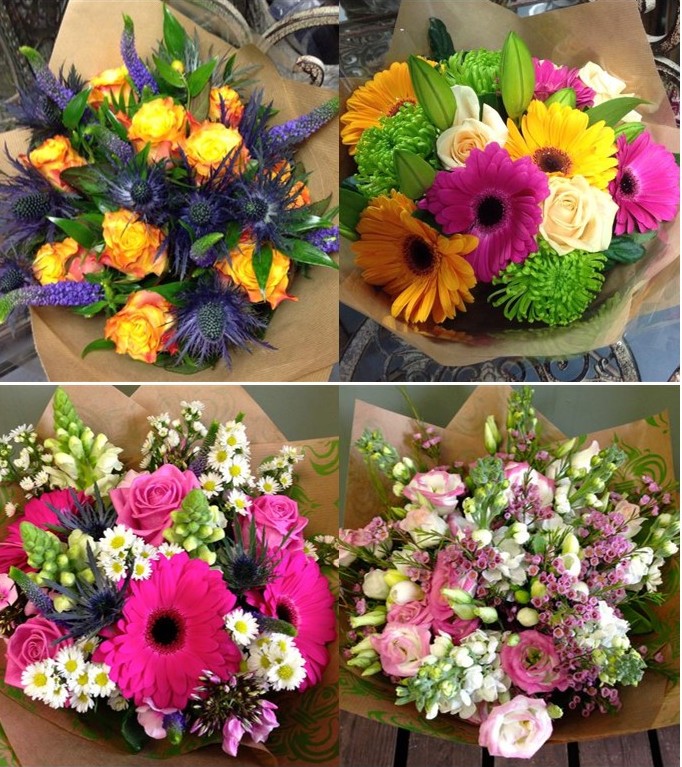 The York Flower Company is a freelance, independent florist where every gorgeous bouquet is created with pride. Whether you're searching for a bouquet of flowers or a gift for somebody else's birthday, the shop has it for you. They have various flowers and foliage that when combined, make a stunning, spectacular hand-tied bouquets and arrangements. If you got a company or event and would need to fill the event with some wonderful arrangements, York Flower Company can be of help. Their fresh flowers are imported from Dutch Flower Markets which guarantees that their arrangements are of the best quality and freshness.
WHAT PEOPLE LIKE
PROFESSIONAL SERVICE. Their staffs are all profession in terms of providing flower service. Aside from that, they are very friendly, respectful, and warm which the customers loved. They can fully match the requests of their clients and fulfil their tasks on time.
BUDGET FRIENDLY FLOWERS. Aside from having friendly staffs, they also have flowers which are reasonably priced. As such, clients are still served with good quality flowers at a cheaper consideration.
PRODUCTS
SYMPATHY FLOWERS: £32.95 – £180.00
CHOCOLATES: £4.95 – £9.95
BASKETS: £27.95 – £29.95
DELIVERY & PAYMENT
Same day deliveries must be received at 1:00 pm, or 12:00 pm every Saturdays,
Accepted payment: WorldPay, MasterCard and VISA
5. AMARANTO FLOWER DESIGN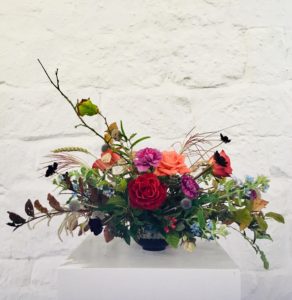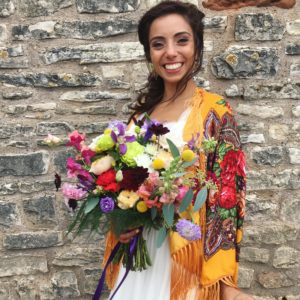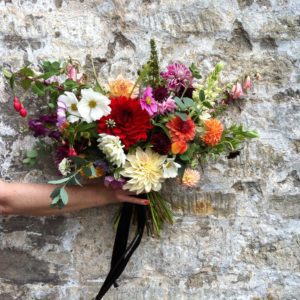 Amaranto Flower Design is probably one of the youngest flower providers in the UK, having been established in 2018. But, despite being amongst the new ones, it never fails to provide premium quality flowers that bring elegance and color to every room they are in.
The floral designers of Amaranto Flower Design always go the extra when creating their products. They give high attention to detail and they make sure that the color, texture, and style are all perfectly balanced.
Aside from offering you the finest quality flowers, the shop also holds floristry workshops and flower arranging classes for those who aspire to be a professional florist someday.
WHAT PEOPLE LIKE
UPSCALE WEDDING FLOWERS.

A person's wedding is truly one of the most special days in her life and Amaranto Flower Design acknowledges that. The shops aims to give the couple something that will remember them by and that is by creating premium wedding floral arrangements. For them no wedding is ordinary for as long as you have the right flowers prepared.

RELIABLE CUSTOMER SERVICE.

Wherever you are, whenever you need their assistance especially regarding your wedding flowers, Amaranto Flower Design is always more than willing to address your concerns. With their online customer service facility, you will now be able to conveniently reach them and they guarantee quick and accurate responses.
PRODUCTS
BRIDAL BOUQUETS:

Starts at £95
6. MAKE THEIR DAY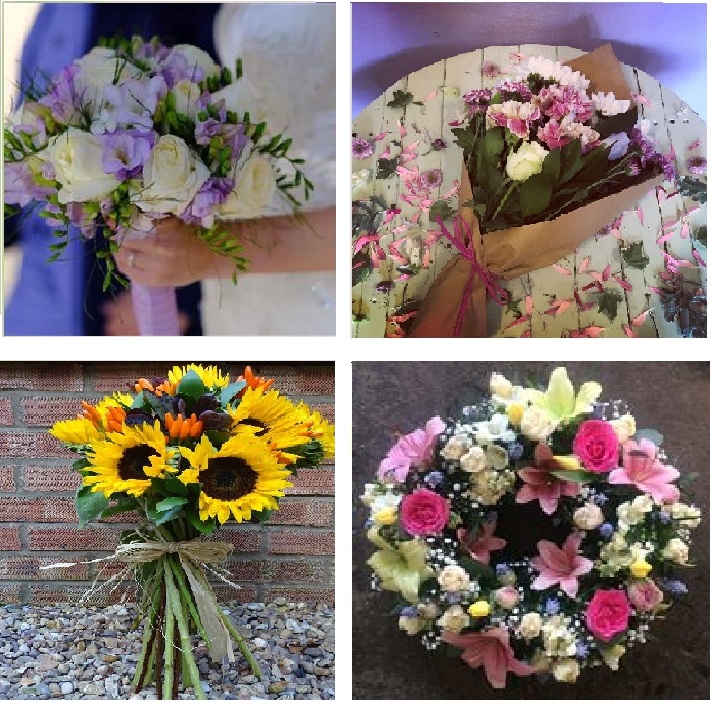 Make Their Day Florist offers a wide range of floral gifts for every Occasion.
Open Monday to Saturday 09:00 till 18:00 pm and offers same day delivery before 15:00pm
They also have their online shop where customers can easily choose among the collections of beautiful bouquets and arrangements.  
Specialty

Flower bouquets and arrangements on vases and bags

Selection Size

Moderate

Starting Price

£25

Delivery Fee

Starts at £3.50

Website

Social Media

Instagram: @maketheirdayflorist

Facebook: /maketheirday.florist

Twitter: @CharltnKings

Contact Details

01242 | [email protected]
WHAT PEOPLE LIKE
SAME DAY FLOWER DELIVERY

. The shop makes sure that customers can get their blooms as soon as possible. Thus, they offer same day flower delivery for orders placed within a designated time. Just make sure that your orders are placed within such. 

AFFORDABLE BOUQUETS

. Make their Day ensures that their flowers are accessible to all. So, they have affordable and reasonably priced bouquets that you can buy from the shop. Their blooms starts at the amount of £25 which is relatively cheaper than others.
PRODUCTS
FLOWER ARRANGEMENT:

starts at £25 
DELIVERY AND PAYMENT
Same day delivery applies to orders placed before 3:00 pm.
7. THE FLOWER BOX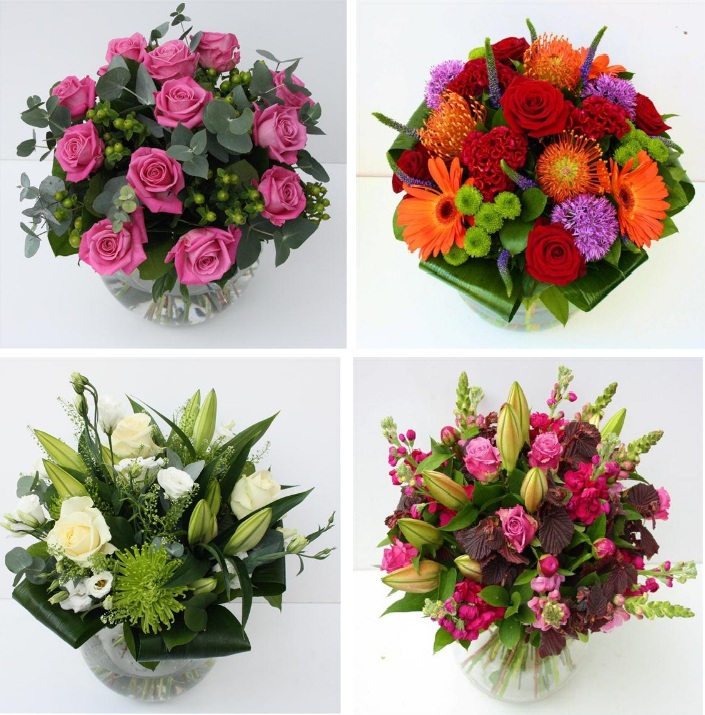 The Flower Box prides itself with their over 40 years of experience in the floral industry with two shops currently operating in Middlesbrough. The shop is home to thousands of different flowers and floral arrangements. 
Whether you  are in need of a floral design for your upcoming birthday party, or helping your sister choose her bridal bouquet, maybe you just randomly thought of sending a friend a basket of fresh lilies, The Flower Box definitely has anything that you might need.
WHAT PEOPLE LIKE
FRESH FLOWERS.

At The Flower Box, they give huge importance to the quality of the flower itself that is why they make sure that the floral products that are coming in and out of their shop are always fresh and in best quality.

LARGE COLLECTION.

The shop is home to thousands of different floral arrangements so certainly you will get the kind that you really want.
PRODUCTS
BOUQUETS
VASE ARRANGEMENTS
HATBOXES
WEDDING FLOWERS
FUNERAL FLOWERS
DELIVERY AND PAYMENT
The shop offers same day delivery. Make sure to place your orders before 2pm.
8. BLUSH FLORAL ART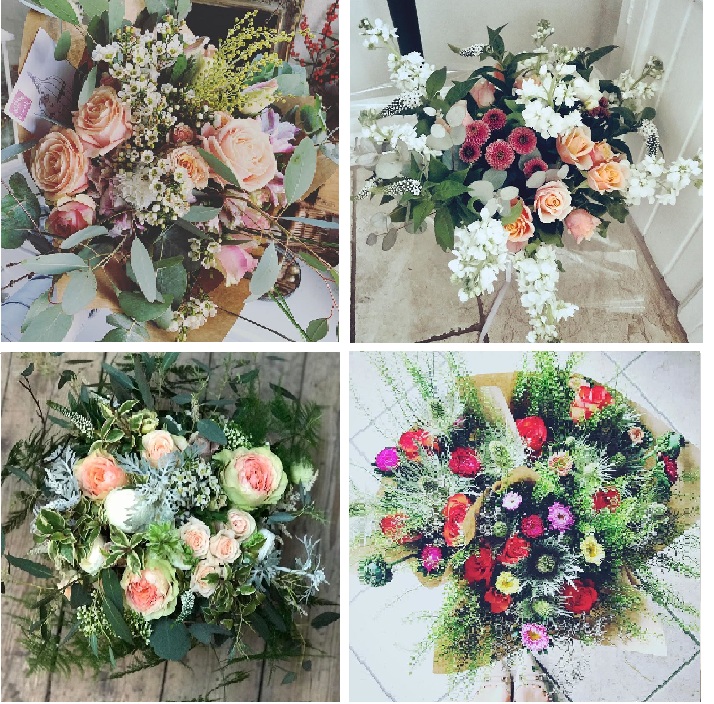 Blush Floral Art provides a bespoke style in designing weddings and other occasions. The florists try to be as unique as possible in crafting your flower needs. They love to try unique things and be playful with your blooms without compromising the quality. 
You can also find lots of vintage decors and other kinds which may suit your event so, if you have a big one coming up, it's best to tap Blush Floral Art for decorations and styling your venue. 
Specialty

Bespoke flowers

Selection Size

Moderate

Starting Price

Delivery Fee

Calculated at checkout

Website

http://www.blushfloralart.com/

Social Media

Instagram: @verityatblush

Facebook: /Blush.weddingflowers

Twittrr: @VerityatBlush

Contact Details

07745650518 | [email protected]
WHAT PEOPLE LIKE
OFFERS WORKSHOP

. In case you want to learn the art of arranging flowers, you can visit Blush Floral Art. Here, they provide workshops and lessons for those who want to know the basic of floristry. You will gain inputs on how to properly take care of your blooms and the proper way of arranging them.  

FREE CONSULTATION

. For upcoming events, the shop offers free consultation, meaning no charge at all. This is a relief for those who don't want to spend a dime just to consult a florist. . 
PRODUCTS
FLOWER BOUQUET:

Contact shop for price
DELIVERY AND PAYMENT
9. FLOWER TOPS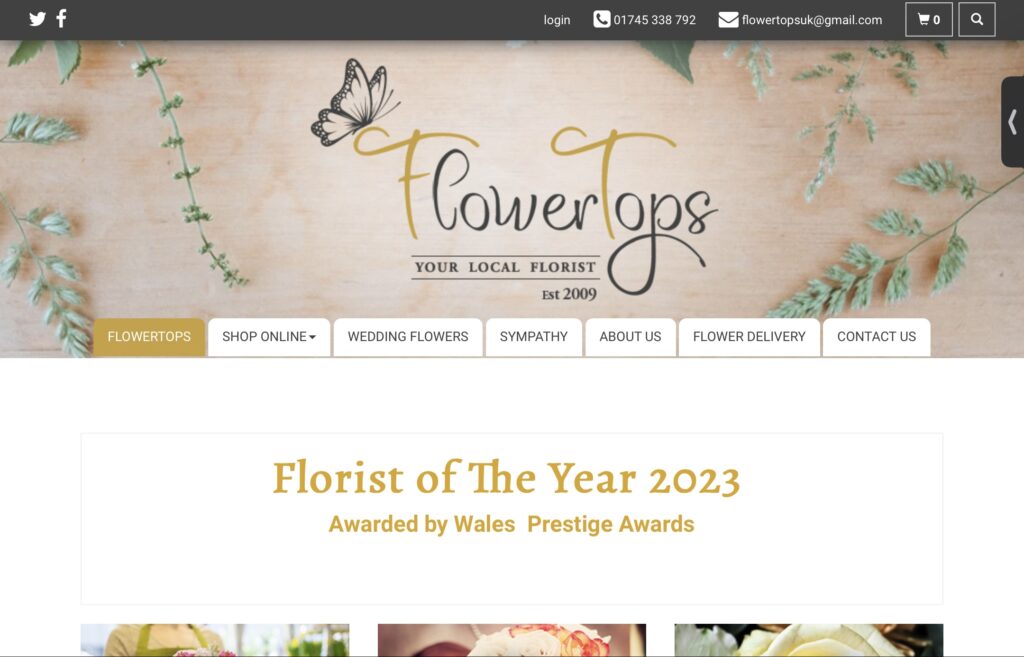 Our experience with Flower Tops has been nothing short of exceptional.
From the moment we placed our order, their top-notch services stood out. The convenience they offer is unmatched, allowing us to effortlessly select and customize our bouquet right from the comfort of our home.
Flower Tops' reputation precedes them, and rightly so. Their commitment to delivering fresh, vibrant blooms is evident in every arrangement that arrives.
Each petal seems to hold a piece of nature's beauty, and their meticulous attention to detail sets them apart. We were left in awe by the stunning bouquets that graced our doorstep.
While quality is paramount, we all appreciate a good deal. Flower Tops manages to strike the perfect balance between excellence and affordability.
Their pricing is competitive, especially considering the unrivaled quality they provide. It's a breath of fresh air to find a service that doesn't compromise on excellence even when it comes to cost.
Speaking of cost, the transparency in Flower Tops' pricing structure is commendable. No hidden fees, no unexpected surprises.
What you see is what you get, and what you get is a marvelous display of nature's finest creations expertly arranged and promptly delivered. It's this straightforward approach that further solidifies our trust in their brand.
Notably, Flower Tops' customer service mirrors the same excellence as their bouquets.
Their representatives are not just knowledgeable, but also genuinely passionate about helping customers find the perfect floral expression for every occasion. It's a level of service that leaves a lasting impression.
Sadly, they don't give out promos yet. We suggest checking their website for other affordable deals.
| | |
| --- | --- |
| SPECIALTY | Fresh flowers and bouquets |
| SELECTION SIZE | Small, medium, and large |
| STARTING PRICE | £35.00 |
| DELIVERY FEE | Calculated upon checkout |
| WEBSITE | https://www.flowertops.org.uk/ |
| SOCIAL MEDIA | No social media accounts |
| CONTACT DETAILS | 01745 338 792 |
WHAT PEOPLE LIKE
QUALITY BLOOMS. Fresh and vibrant flowers that captivate.
SEAMLESS CONVENIENCE. Effortless online ordering from home.
REPUTABLE EXCELLENCE. A brand known for impeccable service.
AFFORDABLE LUXURY. High-end arrangements at competitive prices.
PRODUCTS
Traditional: £40.00
Designer Collection: £45.00
Customer Favorite: £35.00
DELIVERY & PAYMENT
Contact for more information on payment.
10. THE BRIGHTON FLOWER COMPANY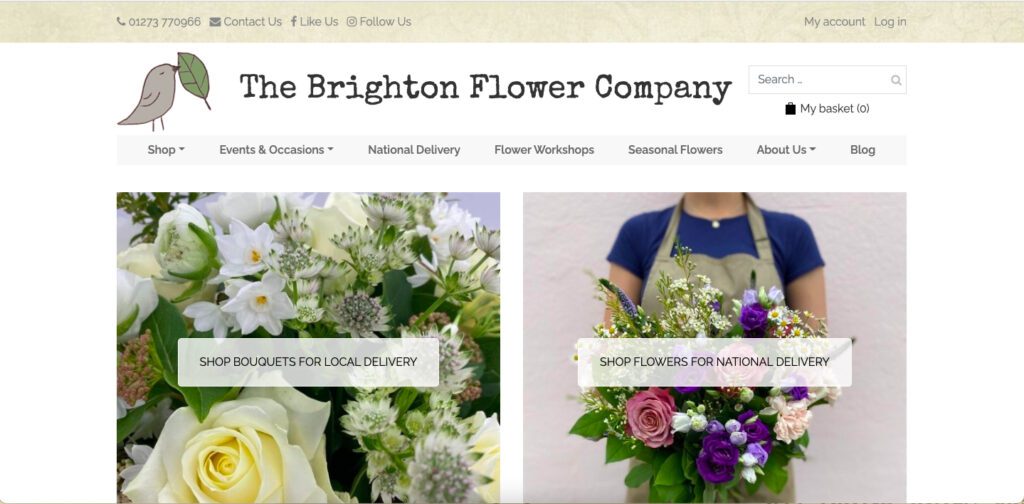 The Brighton Flower Company is made up of a team of friendly, skilled and creative florists who simply want to delight each and every one of their customers. Whether you need advice on how to provide the best care for your flowers or ideas for the perfect flower arrangement, their team would be more than happy to help.
WHAT PEOPLE LIKE
NATIONAL DELIVERY. Customers absolutely love how they offer national delivery, so no matter where they are in the country, they can still avail of their beautiful flowers.
GREAT CUSTOMER SERVICE. They didn't lie when they said they want nothing more than to make sure that their customers are happy with the service and the flowers they receive. Their team just happen to be one of the most accommodating florists. They are flexible and can work within a customer's budget without compromising quality, and are very understanding about last minute changes.
PRODUCTS
BOUQUETS: from £25.00
INDOOR PLANTS: £12.95 – £60.00
DELIVERY & PAYMENT
Information on their delivery policy can be found here.
Contact for more information on payment.