You can find Doha at the heart of Qatar. Rich in culture and filled with lively people, Doha is slowly becoming a tourist favorite. Enjoy discovering adventures and experiences unique to Doha. But when it's time to say goodbye to the friends you've made during the trip why not try sending them some flowers? We've compiled a list of budget-friendly florist near Doha just for you.
1. ONLY ROSES
Explore the many varieties and styles of Roses with Only Roses—Doha's premier floral shop when it comes to Roses. You can find them in Doha at Festival City or Gate Mall. Better yet, explore their full catalog online so you can choose your favorites.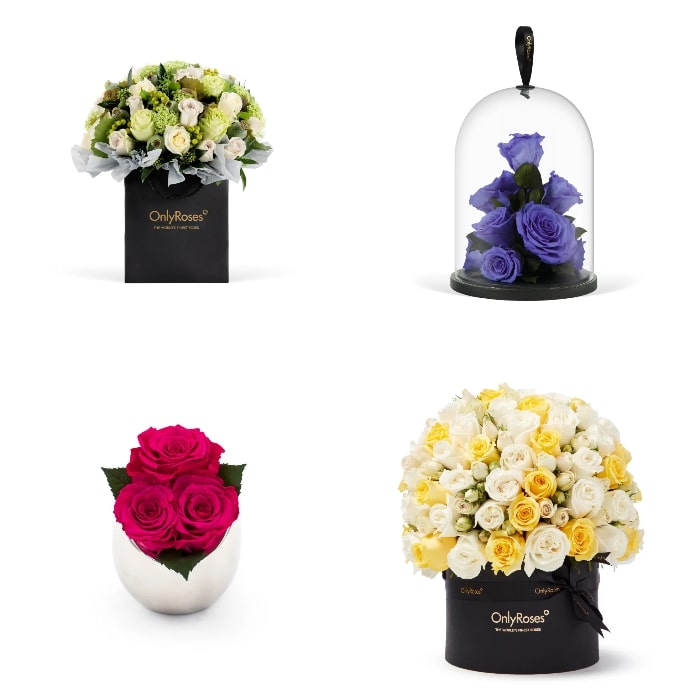 SPECIALTY
Infinite Roses
SELECTION SIZE
Large
STARTING PRICE
QR300.00
DELIVERY FEE
Available upon checkout
WEBSITE
https://www.only-roses.qa
SOCIAL MEDIA
Facebook: @OnlyRosesGlobal
Instagram:@OnlyRoses
CONTACT DETAILS
+974 44677098 [email protected]
WHAT PEOPLE LIKE
CLASSIC ROSES. Fresh Ecuadorian roses that can last up to 5 days are well within your reach with this company's classic roses collection. Choose from their hand-tied bouquets to modern hatboxes.
INFINITE ROSES. If you feel like 5 days are not enough to enjoy the beauty of Roses, pick Infinite Roses. These are modified natural roses, preserved to last more than a year!
CLASSIC ROSE STEMS. For only QR300. 00, you can get a classic single-stemmed Red Rose. Add a teddy bear, chocolates or even wine and you got yourself the classic romantic gift.
PRODUCTS
CLASSIC ROSES: from QR300.00
INFINITE ROSES: from QR325.00
THE LUXURY COLLECTION: from QR2,100.00
DELIVERY & PAYMENT
Billing and shipping information required to see options.
2. HV FLOWERS QATAR
HV Flowers Qatar believes that their greatest asset is their employees so they invest in training them and filling them with the proper skills required for this business. And this, of course, shows. They're slowly making a name for themselves in Doha. The exemplary customer service and efficient delivery system are proving them right for believing in their employee's potential.
WHAT PEOPLE LIKE
WHOLESALE FLOWERS. Get fresh-cut flowers at honest prices when you buy them in wholesale at HV Flowers Qatar.
FLOWER DECORATION. Level up any event by adding a splash of greenery. Flowers are always pleasing to the eyes, especially if high in quantity. Fortunately, this company specializes in providing fresh flowers to companies big or small. They've also catered to restaurants and weddings.
PRODUCTS
STANDARD ROSES
SPRAY ROSES
DYED ROSES
TULIPS
DELIVERY & PAYMENT
Contact store for details
3. GARDENIA QATAR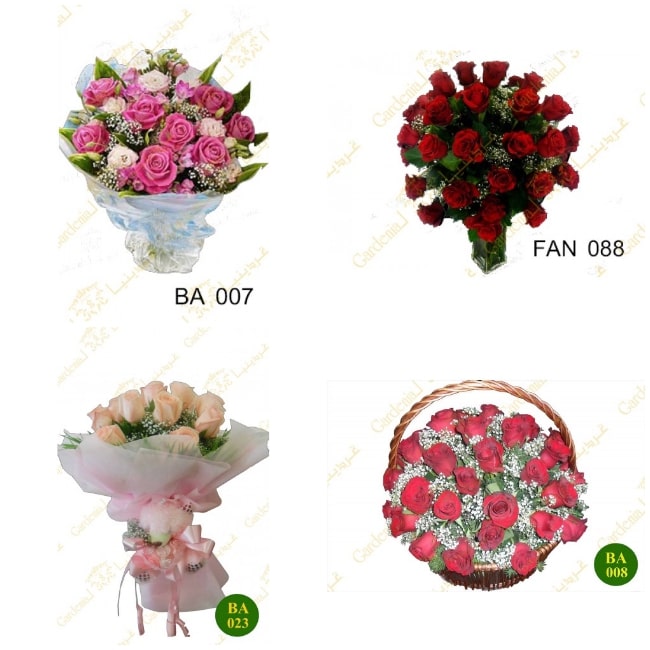 It's no secret that Qatar is one of the most expensive places to live – as one of the richest nations worldwide. This is why Gardenia Qatar is so special. Among the local flower shops, it offers quality flowers at a more affordable price. Browse their huge catalog for more choices.
| | |
| --- | --- |
| SPECIALTY | Affordable Choices |
| SELECTION SIZE | Large |
| STARTING PRICE | QR100 |
| DELIVERY FEE | Free |
| WEBSITE | https://gardeniaqatar.com |
| SOCIAL MEDIA | Facebook: @qatar.gardeniaflower |
| CONTACT DETAILS | Contact Form |
WHAT PEOPLE LIKE
BUDGET-FRIENDLY. Who says you need to break your wallet for the perfect gift? At Gardenia Qatar, you can get affordable flowers without compromising the quality.
ROSES IN A BOX. This particular bouquet is just plain striking. 25 stunning roses in an elegant box all for the price of QR350? That's a steal and you know it.

PRODUCTS
POSY: From QR100
DESIGNER'S CHOICE: From QR250
VALENTINE'S DAY: From QR100
SHABKAH ARRANGEMENT: From QR600
DELIVERY & PAYMENT
Order by 5 pm for same-day delivery. They accept VISA and MasterCard.

4. MAISON DES FLEURS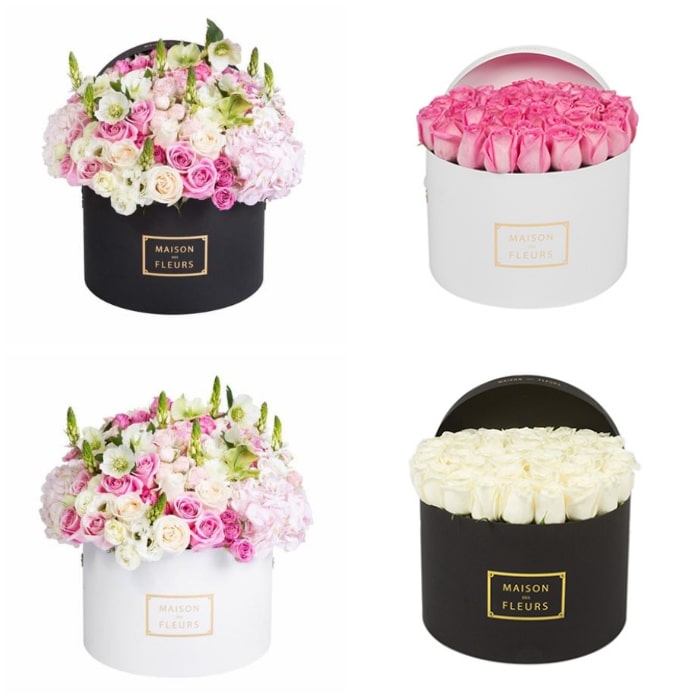 Maison Des Fleurs brings French-inspired flower arrangements in Doha embracing the vibrant colors and modern-style. Their iconic flower box is chic and as always, eye-catching. Their brand screams luxurious and they commit to that.
SPECIALTY
Boutique-style Flowers
SELECTION SIZE
Large
STARTING PRICE
QR700.00
DELIVERY FEE
Available upon checkout
WEBSITE
https://www.mdf.qa/
SOCIAL MEDIA
Facebook:@maisondesfleursqatar
Instagram:@maisondesfleursofficial
CONTACT DETAILS
[email protected]
+974 4444 7424
WHAT PEOPLE LIKE
BOUTIQUE-STYLE COLLECTION. Simply luxurious. Each composition is unique and regal. No flashy wrapping just high-quality flowers in designer arrangements.
HATBOX COLLECTION. This stellar hatbox collection is fit for anyone who wants simple elegance. See, for example, the White roses in Black box item. It's a very straightforward piece but it still exudes a feeling of grandeur.
PRODUCTS
HATBOX
WRAPPED BOUQUET
AUTUMN COLLECTION
WINTER COLLECTION
DELIVERY & PAYMENT
They accept Mastercard and VISA.
5. ROSE HILL QATAR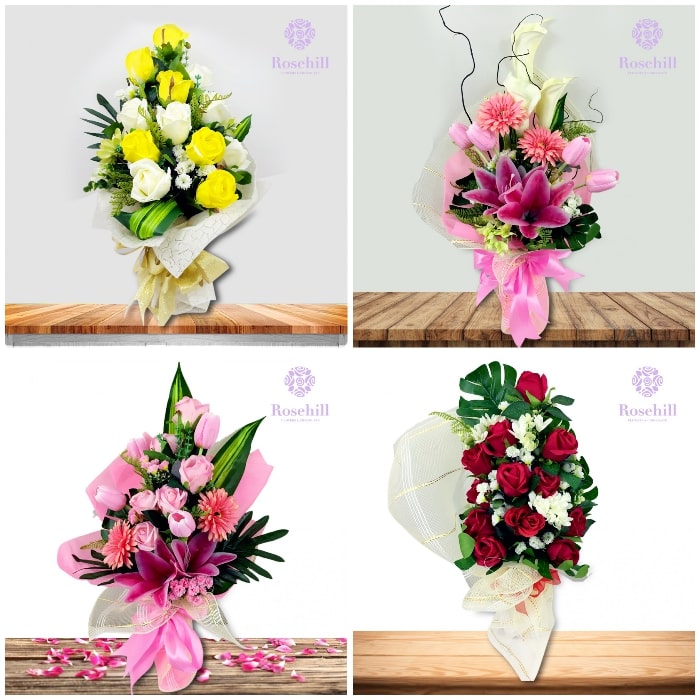 Rose Hill Qatar is a relatively new company as it was only established back in 2017. However, it is showing that it can keep up with the big companies in Qatar. They've opened their first walk-in store in 2018 and this 2019 their events division is set to open. They're eager to prove themselves and they're not showing any signs of stopping.
SPECIALTY
Speaking Roses
SELECTION SIZE
Curated
STARTING PRICE
QR171.00
DELIVERY FEE
From QR20
WEBSITE
https://rosehillqatar.com/
SOCIAL MEDIA
Facebook: @Rosehillqatar
Instagram: @rosehill_qatar
CONTACT DETAILS
[email protected] +974 30832830
WHAT PEOPLE LIKE
SPEAKING ROSES. Customizing flowers just got to a whole new level. Rosehill is now able to print directly on the petals of Roses. Think of a text or image that you want to be imprinted and Rosehill will handle all the rest.
TRANSPARENCY. This company wants to earn your trust by proving a price list for raw products and services where all the bouquet prices are based on. Additionally, if you want to add more flowers on the bouquet you just picked, you can always rely on this list to know how much you'll spend more.
FAST AND EFFICIENT FLOWER DELIVERY. Not only do they offer express delivery in Doha, but they can also deliver anywhere in Qatar. Just finish the online transaction and you'll be good to go!
PRODUCTS
BOUQUETS: From 585 Kč
ROSE BOUQUETS: From 585 Kč
FLOWERS IN A HATBOX: From 890 Kč
FLOWERS AND MACRONS IN A BOX: From 580 Kč
DELIVERY & PAYMENT
Order before 5 pm for same-day delivery. They accept Mastercard and VISA. Cash on Delivery is also available.
6. FLOWERS QATAR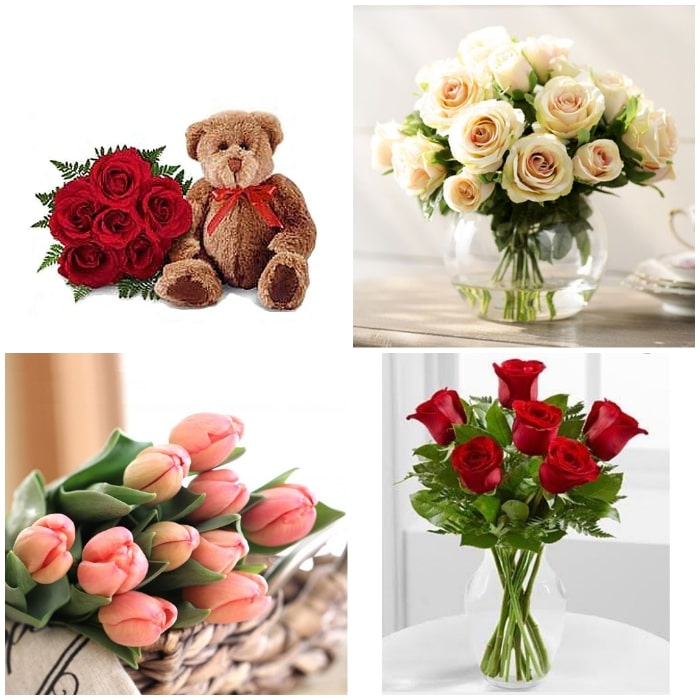 Flowers Qatar is part of the Flying Roses company. With an established company on its back and reliable in-house florists in its hand, this company was able to build a growing flower brand in Doha.
SPECIALTY
Roses
SELECTION SIZE
Large
STARTING PRICE
QR183.54
DELIVERY FEE
Available upon checkout
WEBSITE
https://www.flowersqatar.com
SOCIAL MEDIA
Instagram: @flyingrosescom Facebook: @flyingrosescom
CONTACT DETAILS
[email protected]
96176664406 WhatsApp
WHAT PEOPLE LIKE
ONE-STOP GIFT SHOP. You won't have a hard time choosing for a gift if everything you need is in one store. Vast choices of flowers? Check. Chocolates? Check. Stuffed toys and Balloons? Yes and yes.
BUDGET FRIENDLY SELECTION. Rosehill Qatar continues to impress us by providing a number of high-quality bouquets at low prices. Look, for just QR183.54 you can get Hugs from the Heart, 6 beautiful roses with a very cute teddy bear! Two gifts in one, we're sold!
PRODUCTS
ROSES
ORCHIDS
TULIPS
DAISIES
DELIVERY & PAYMENT
Order by 12 noon (local time) for same-day delivery. Hand-delivery and courier delivery available. They accept VISA, MasterCard, AmEx, and PayPal.
Images taken from each company's official websites/social media.