Impressing someone we admire could be a tough job. We might be invisible to their sight, but there are certain ways to catch their attention, or better yet their interest. If you are having this problem, a grand gesture is not the best approach. In fact, this might be a bit creepy or weird for her. The best way to impress them is to send them a flower to make their day even better. The best flower deliveries in Korea is listed below, so be sure to visit them.
1. KOREA FLOWER DELIVERY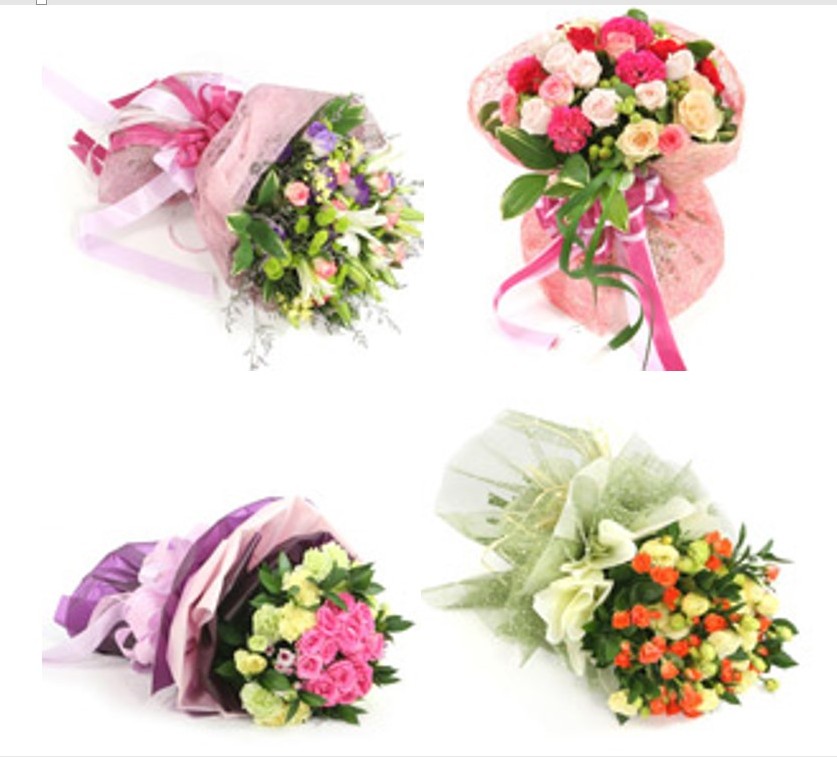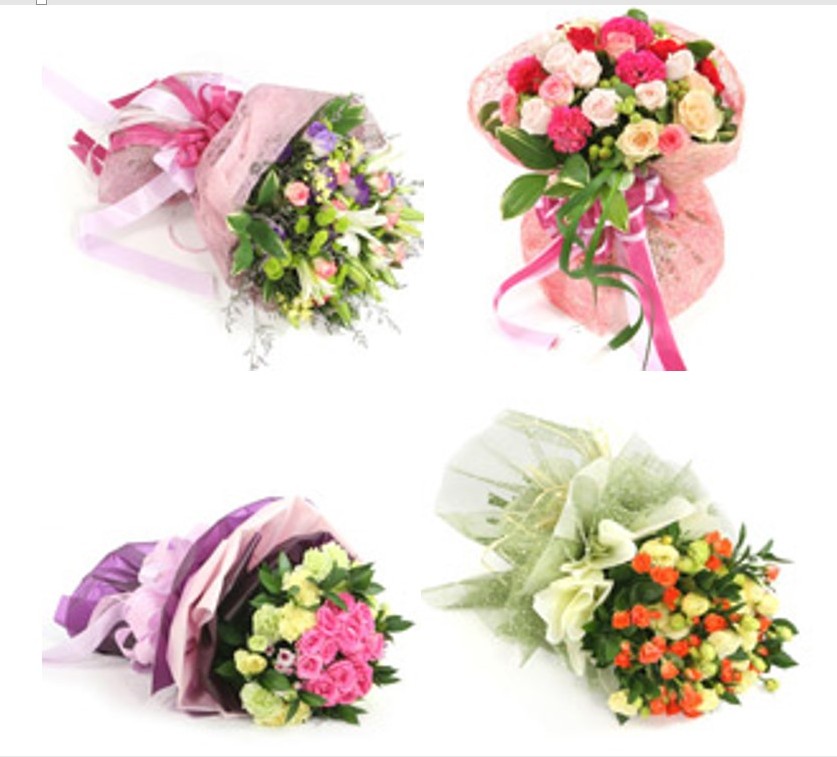 Korea Flower Delivery is a local flower shop in Korea that offer unique and exotic kinds of flowers. They understand that our emotions and unspoken messages are genuinely expressed by giving flowers so they create different kinds of arrangement styles that will truly represent each and every person and emotion.
| | |
| --- | --- |
| SPECIALTY | Unique and exotic flowers |
| SELECTION SIZE | Large |
| STARTING PRICE | Starts at USD 65 |
| DELIVERY FEE | Calculated at checkout |
| WEBSITE | http://www.koreaflowerdelivery.com/ |
| SOCIAL MEDIA | |
| CONTACT DETAILS | +82 70 8759 4954 |
WHAT PEOPLE LIKE
AFFORDABLE SELECTION. Choosing a good florist that acknowledges a customer's limitation when it comes to spending is often times quite difficult. Most of the time, when you try so hard to keep the budget low, the quality is compromised. But Korea Flower Delivery is different. They want to their clients to experience the best quality that they deserve without having to spend too much so they offer a bunch of flower arrangements at very reasonable prices.
LARGE INVENTORY OF FLOWERS. It is somehow true when people say "quality over quantity" but if you could get them both, then why not? With Korea Flower Delivery, they strive hard to create a shop that does not only offer high quality of products but also a large selection where their beloved customers can shop 'til they drop. After all, it is always nice to have a number of options.
EXTRA GIFT ITEMS. Sending a nice bouquet of flowers is nice, but it would not also be a bad thing if you add a little extra in your gift, say a bottle of wine or a box of chocolates. You can add these items upon placing your order for them to be also included in the delivery service.
PRODUCTS
Flower basket – USD 65 to USD 75
Bouquet – USD 64 to USD 69
DELIVERY & PAYMENT
3. FLOWER VINE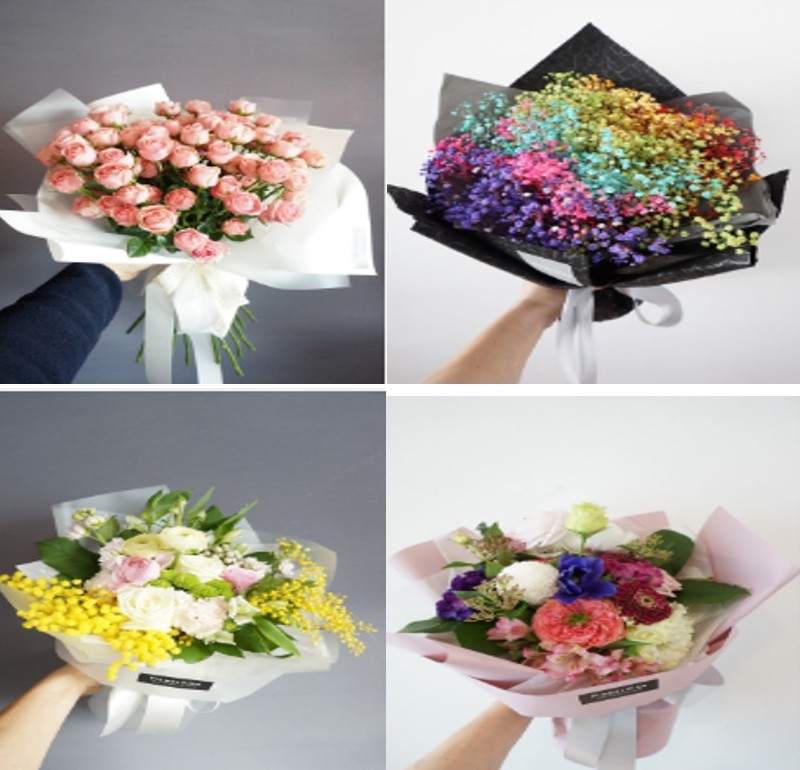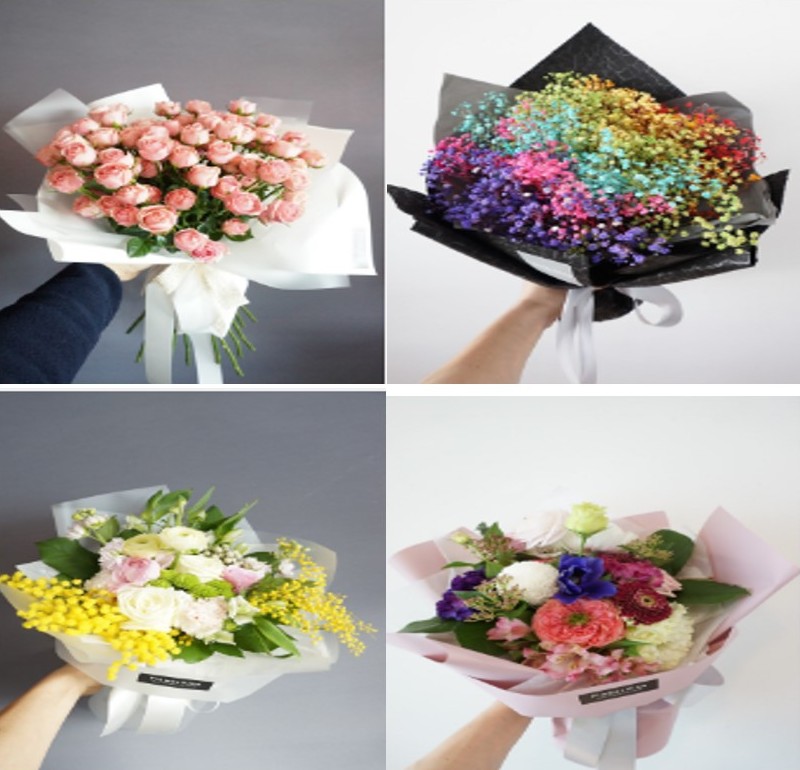 If you are aiming for a modern look of flower arrangements, you should definitely check out the collection of Flower Vine. The shop offers different kinds of design that follows a minimalist type of style; thus, these are perfect as decoration for your homes or offices. The flowers also surprisingly come in beautiful pastel colours that give a more modern look to the arrangement.
| | |
| --- | --- |
| SPECIALTY | Modern style bouquets and indoor plants |
| SELECTION SIZE | Large |
| STARTING PRICE | Starts at $45 |
| DELIVERY FEE | Calculated at checkout |
| WEBSITE | https://www.flowervine.co.kr/ |
| SOCIAL MEDIA | IG: @flower_vine_ |
| CONTACT DETAILS | 051-865-7989 |
WHAT PEOPLE LIKE
ELEGANT PACKAGING. Traditionally, flowers that are meant as a gift are arranged as hand-tied or wrapped bouquets which depicts a more romantic kind of mood. With their collection, they tried to steer clear from a classic type of arrangement and experimented with other materials which apparently resulted to a good-looking boxed flower. Their box arrangements, even their bouquets are arranged in a very stylish manner which gives a luxurious looking aura to it.
MINIMALIST INDOOR PLANTS. Flowers and plants are not only a good kind of gift, but they can also be a natural source of colour in our homes, offices, and other personal areas. Flower Vine's collection includes indoor plants that are perfect in all types of interior design which make them a practical purchase.
LESSONS. Aside from receiving orders and crafting arrangements, the creative staff of Flower Vine also offers lessons on flower arrangement of different style to whoever is interested. In just one day of lesson, you would be able to acquire some basic skills needed to create beautiful floral arrangements out of your garden flowers.
PRODUCTS
Bouquet -$45 to $145
Flower basket – $45 to $95
Dried Flower – $45 to $100
DELIVERY & PAYMENT
For safety purposes, the shop uses Escrow as their payment service merchant.
4. KOREA FLOWER MALL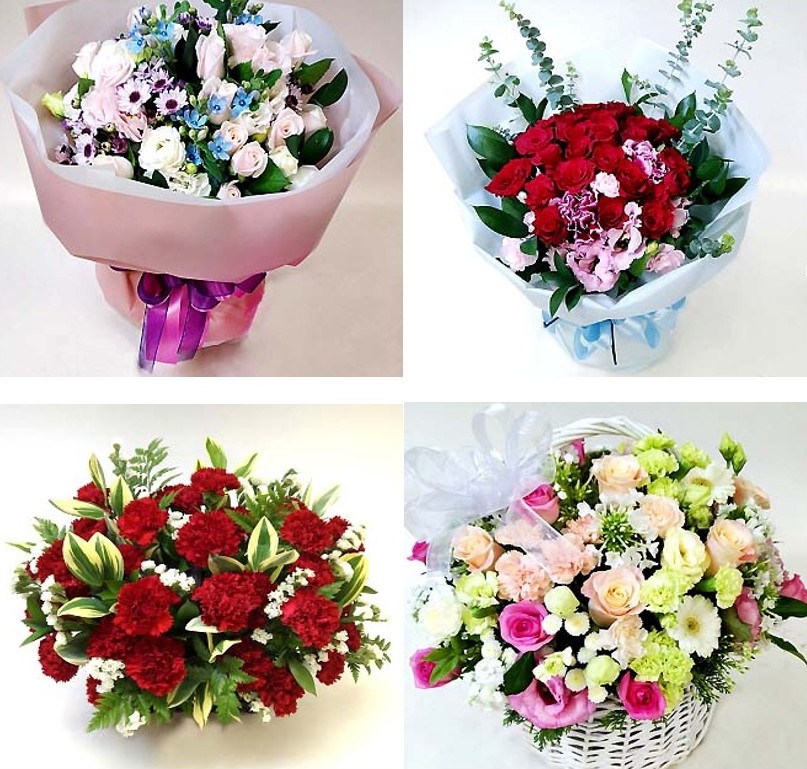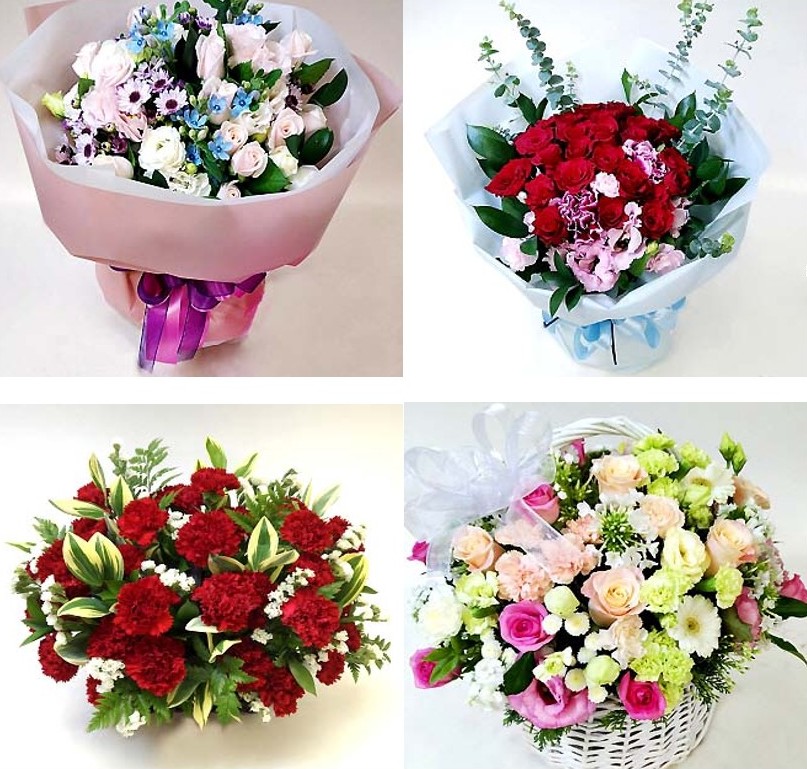 Korea Flower Mall started in 1990 and since then, they never missed an opportunity to make their customer satisfied with their purchases. As of now, 80% of their customers are from outside of Korea. With their stunning inventory of fresh flowers, you will be sure that you will truly get what you paid for. If you want to know more about what they offer and how to transact with them, you could directly visit their website or give them a call.
| | |
| --- | --- |
| SPECIALTY | Deluxe wrapped bouquets |
| SELECTION SIZE | Large |
| STARTING PRICE | Starts at $58.79 |
| DELIVERY FEE | Calculated at checkout |
| WEBSITE | https://www.koreaflowermall.com/uv/index.php |
| SOCIAL MEDIA | IG: @koreaflowermall |
| CONTACT DETAILS | +82-2-785-7118 |
WHAT PEOPLE LIKE
GUARANTEED SERVICE. When you place your order to their shop through online process, you can immediately send your payment for a hassle-free transaction. To make you feel more secured and to let you know that they got your order, you will receive a confirmation from them that includes the details of your order. They also have their own delivery service system.
FLEXIBLE PAYMENT METHOD. Sometimes when you are in a hurry, having limited options for payment does not make the situation better. Good thing the Korea Flower Mall offers flexible payment methods wherein they accept all kinds of credit card to make your shopping experience easier and convenient.
SAME DAY DELIVERY. One reason why Korea Flower Mall gains popularity in Korea is because of its same day delivery services that truly bring convenience to its customers. After placing your orders and after the shop has confirmed it, they are able to send your orders to the recipient on the same day. No need to wait for the next days so it is perfect for those who love sending their loved ones flowers as a surprise.
PRODUCTS
Bouquet – $58.79 to $94.73
Arrangement – $62.59 to $85.34
Flower Box – $66.38 to $350.45
Flowers (in vase) – $61.64 to $90.03
DELIVERY & PAYMENT
The shop's delivery time starts at 9AM to 8PM and they accept all kinds of credit cards and major debit cards.
5. FLOWERS NEXT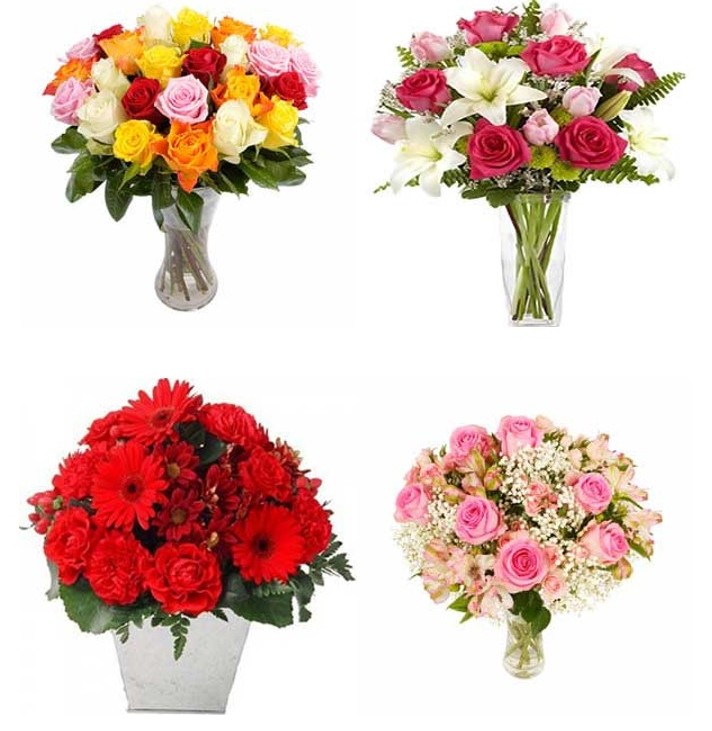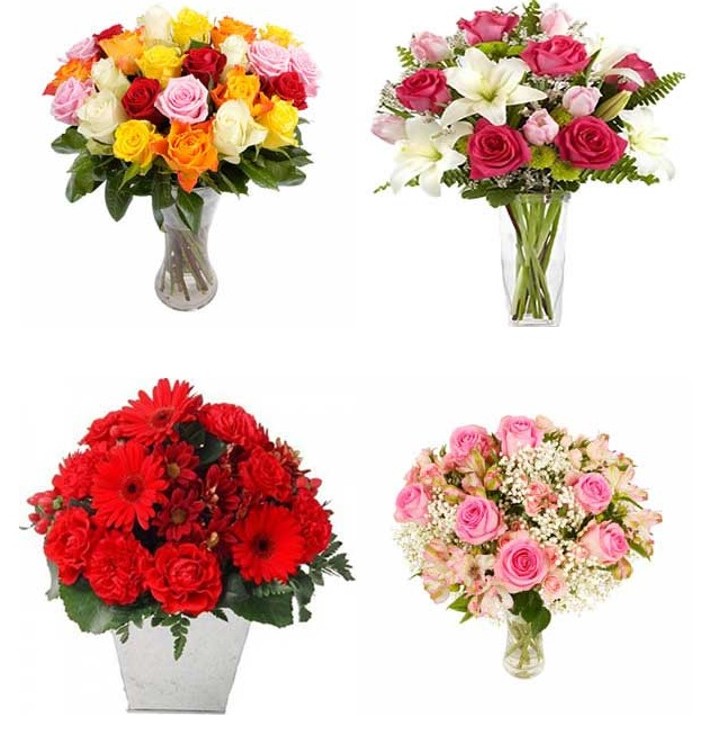 Flowers Next is one of your best choice for flower delivery service in Korea. They uphold a high credibility in creating high quality flower arrangements and they make sure that your orders come to the recipient in best quality and with no delay. They offer delivery services throughout the year most especially during holidays and other special occasions so you can always tap them whenever you need professionals to help you with your flower needs.
WHAT PEOPLE LIKE
PLENTY OF OPTIONS FOR DESIGN. One good quality of Flowers Next is their eagerness to always create something new, beautiful, and outstanding designs that will make their shop the best choice for florist. Their highly skilled and creative florists exert extra effort in inventing floral designs that will make their customers to always come back but still in awe every single time.
ACCURATE DELIVERY. Aside from making the best quality of flower products, Flowers Next also make it to a point that they take care of their delivery services and do proper monitoring to ensure that the orders will arrive at their designated delivery areas in the agreed time. They make sure that the team does not make false promises and provide well-calculated delivery time that are both realistic and bearable.
PRODUCTS
Bouquets – KPW 72,000 to KPW 180,00
Roses – KPW 82,00 0 to KPW 145,000
Lilies – KPW 77,000 to KPW 110,000
Tulips – KPW 72,00 to KPW 130,00
Orchids – KPw 72,00 to KPW 123,000
DELIVERY & PAYMENT
You may contact the customer service of the shop to inquire about their available payment methods.
6. FOREVER FLORIST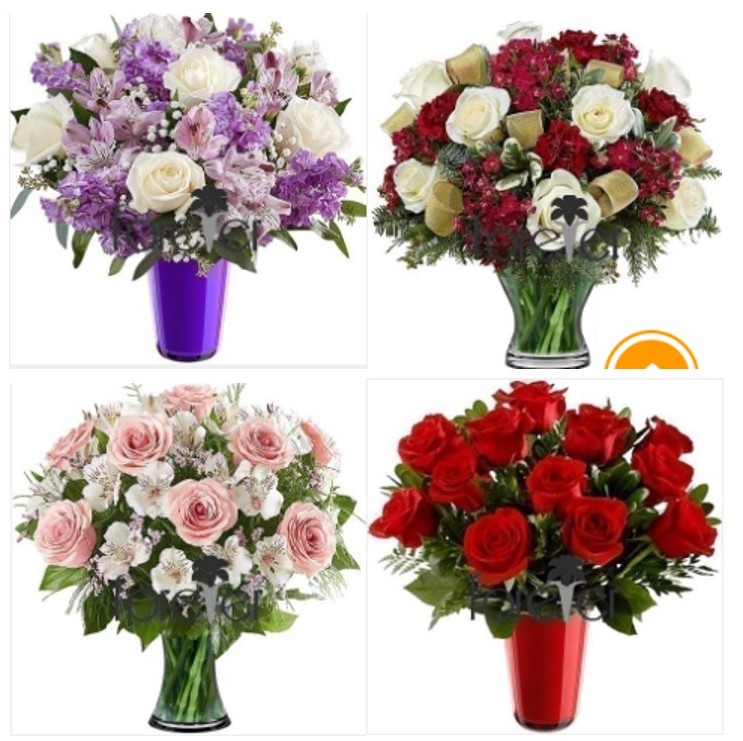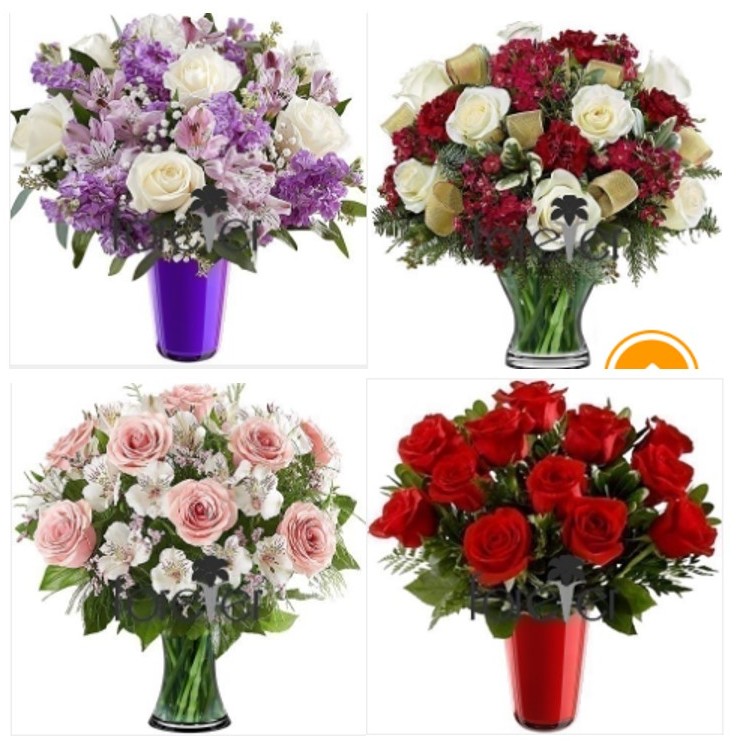 Forever Florist is one of the leading flower shops in Korea, as a matter of fact they are celebrating their 15th year this year. Over the course of 15 years they have shown the people of Korea why they are one the best choices when it comes to flower arrangement and delivery services. They have a lot of designs to offer that will perfectly match all kinds of events and they are continuously inventing more designs that they bet will really capture the heart of whoever receives it.
WHAT PEOPLE LIKE
MULTIPLE DELIVERY SERVICE. Whether you need to send a bulk of orders to one delivery address, or multiple products to different addresses, Forever Florist have enough facility for that. They want you to experience the best delivery service so they already anticipated that these kinds of scenarios may occur, so they already prepared themselves and created delivery system for that. You may contact their service team to know more about the details.
FLORAL SUBSCRIPTIONS. The shop offers weekly and monthly floral subscriptions, all of course depending on your preference. These, however, are limited to corporate flowers delivery service as of the moment.
CORPORATE GIFTS. Forever Florist offers to make personalized corporate gifts to help you get that client that you have always fighting for and to publicize your company even more. With their amazing set of gifts and effective advertising, you are guaranteed that all the money you invest in them will be all worth it.
PRODUCTS
Flower Vase – 2,455 PHP to 8,889 PHP
DELIVERY & PAYMENT
The shop offers next day delivery service. Your payments can be settled thru major debit and credit cards and banks.
7. LOCAL STREET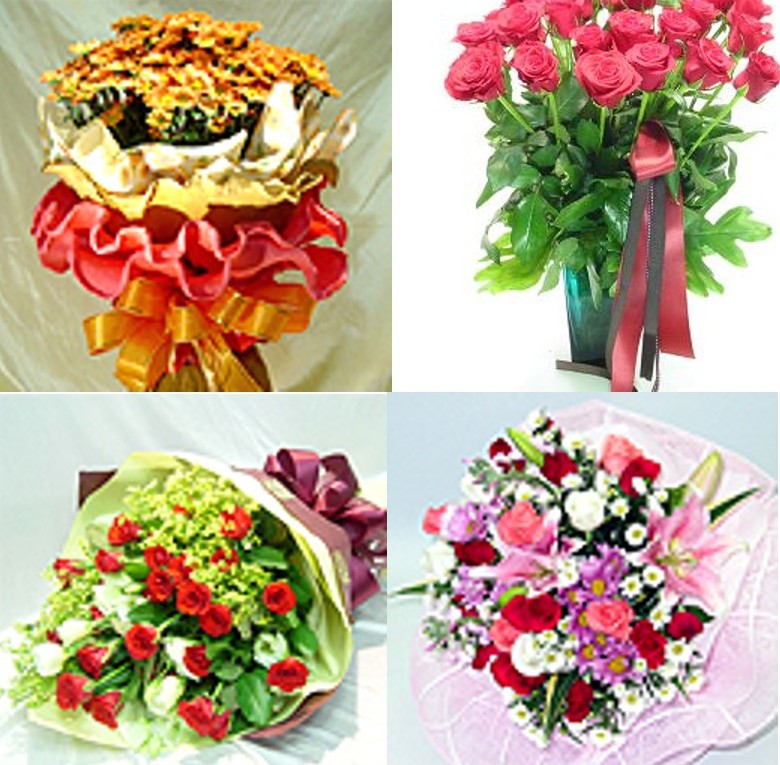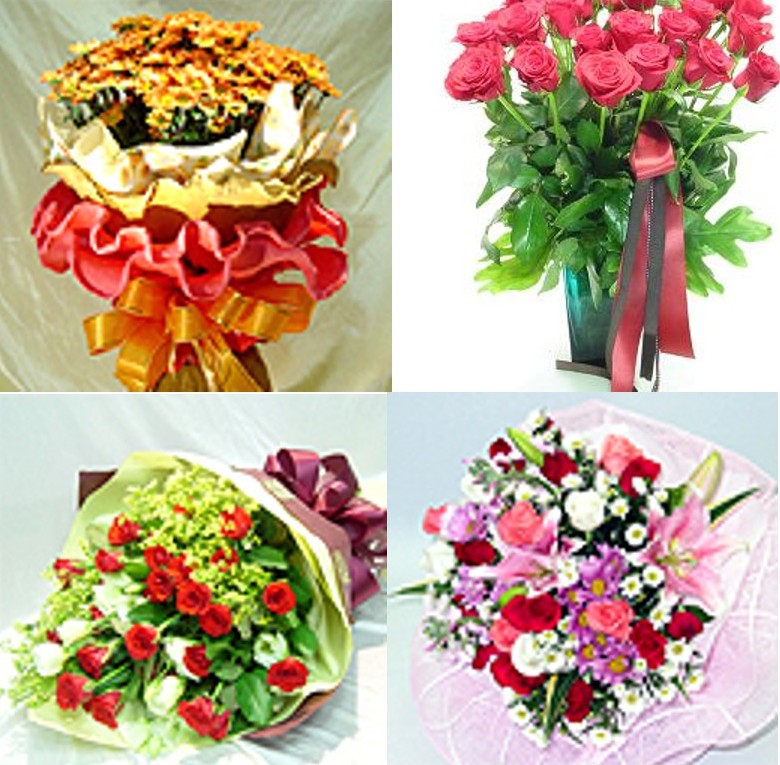 Before it was officially named such, Local Street was originally called AngelFlorist which was headquartered in Singapore in 1999. Eventually, it has established itself as one of the credible and trustworthy flower shops that offer flower delivery services to Korea. With more than 10 years of experience, Local Street has already gained expertise in proper handling of orders until the smooth delivery part of the process.
| | |
| --- | --- |
| SPECIALTY | All kinds of flower arrangements |
| SELECTION SIZE | Large |
| STARTING PRICE | Starts at USD 83.4 |
| DELIVERY FEE | Calculated at checkout |
| WEBSITE | http://korea.localstreets.com/ |
| SOCIAL MEDIA | |
| CONTACT DETAILS | (+82) 26-3229770 |
WHAT PEOPLE LIKE
SAME DAY DELIVERY. Local Street does not only offer a reliable delivery service, but they also make an effort to ensure that orders will be delivered on the same day they were placed. Interestingly, the shop offers this service worldwide which really makes them one of your best choices if you want a good service at fair amount.
LARGE SELECTION. Flowers truly are applicable to any kind of event, whether it is a joyful one, or a sorrowful one, flowers play a vital role in expressing our emotions and setting the mood of the occasion. Good thing, they have all kinds of arrangements suited for all special events and holidays, so you need not to worry what to get for a friend, or your mom, or a loved one on their special day.
PRODUCTS
Bouquet – USD 83.4 to USD 112.3
Flower Box – USD 94 to USD 130
Arrangement – USD 87 to USD 155
Flower box with Gift – USD 93 to USD 264
DELIVERY & PAYMENT
8. SEOUL FLORIST.COM
| | |
| --- | --- |
| SPECIALTY | Fresh unique service of custom make flowers |
| SELECTION SIZE | Small to Large |
| STARTING PRICE | Starts at $42.96 |
| DELIVERY FEE | Flat delivery fee of $11.95 |
| WEBSITE | https://www.seoulflorist.com/ |
| CONTACT DETAILS | Contact us at customer service @Seoulflorist.com , Korea. |
Seoul Florist has been the go-to place of South Koreans for flower delivery as they are dependable, high-quality, and on time. In addition to that, they have helpful customer care representatives as well as honest and dependable employees.
We've been impressed with them over the years because their company has had consistent success with steady and rapid growth since its inception. They believe it is due to our business ethics because they work hard to fulfill their customers' orders and are proud to be in the business of making people happy.
WHAT PEOPLE LIKE
HIGH QUALITY. They use high-quality flowers and prepare your order immediately before delivery to ensure freshness.
LOW PRICES. Their prices are reasonable and competitive with those of other florists. They respect other online florists and do not wish to place undue pressure on other florists; they simply want their customers to have a positive experience and good products at reasonable prices.
UNIQUE SERVICES. Compared to other florists, they offer custom make bouquets, custom make fruit baskets, self-modifications of flower orders, photo return service, signing telegrams, charity donations, and email-real-gifts
PRODUCTS
Flowers for all occasions: USD 27.74 to USD 202.12
Custom Baskets: USD 3.26 to USD 15.59
Fruit Baskets: USD 45.68 to USD 219.24
Flower Baskets: USD 56.32 to USD 544.75
Gift Baskets: USD 58.73 to USD 717.75
Vegetable Baskets: USD 58.73 to USD 88.74
Wine & Spirits: USD 45.68 to USD 717.75
Cakes: USD 51.73 to USD 212.12
Chocolate Bouquets: USD 71.78 to USD 129.22
Godiva: USD 127.89 to USD 815.63
Goodies & Chocolates: USD 13.05 to USD 202.12
Photo Return: USD 16.90 to USD 26.10
Send gifts by email: contact them for more information
Singing Telegram: contact them for more information
Teddy Bears: USD 4.29 to USD 195.75
DELIVERY & PAYMENT
Seoulflorist.com has a flat fee regardless of where the flowers are delivered. Some other websites charge different fees based on the delivery area, but they've discovered that customers find this inconvenient. As a result, they have devised a flat fee. They also offer express same-day delivery, morning delivery, and international delivery. 
When it comes to payment methods, they accept most major credit cards, including Visa, Mastercard, and American Express, through online processors such as Paypal.com, Amazon.com, and Authorize.net.
---
Images taken from each company's official websites/social media.