Myrtle flowers are vibrant and unique and look lovely on the tree from which they bloom. They are perfect to display as cut flowers at your house or give to someone you care deeply about.
They have a meaning distinct from other flowers, and that's what makes them very special. So, today we will be discussing myrtle flowers and their special meanings, colors, and uses in this guide.
The Special Meaning of Myrtle Flowers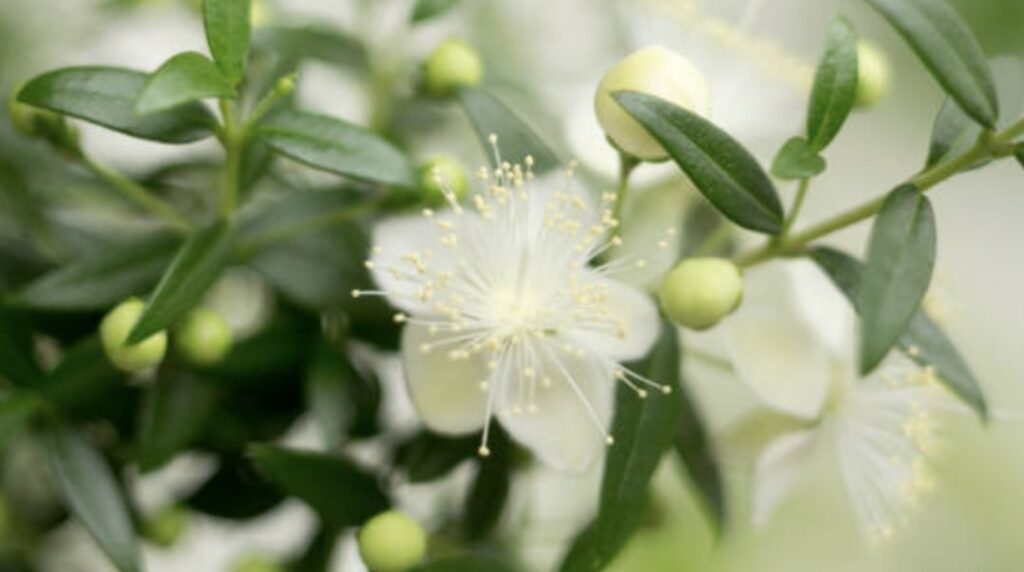 Greek mythology tells us the story of Venus on her trip to a small island in Cytherea. Similar to the Genesis story of Adam and Eve, she found herself completely naked, and this made her feel embarrassed.
In order to prevent being seen as such by the people there, she picked some sprigs of the myrtle tree and covered herself in it.
From this day forth, the tree and its flowers became a sacred symbol of good luck, abundance, and true and lasting love. And many Greeks planted these fabulous flowers where they live too.
And so today, lots of people gift myrtle flowers to wish their recipients happiness, good fortune, and success.
Also, myrtle flowers are commonly used on flower crowns, while myrtle sprigs are common wedding venue decorations, as it's believed to make the couples' love for each other everlasting as well as attract positivity.
The Colors and Symbolisms of Myrtle Flowers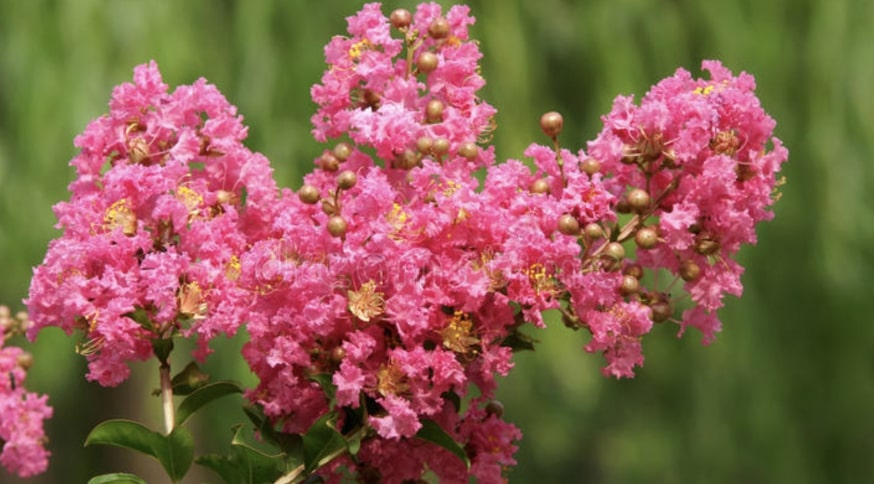 Let's now take a look at the several colors of myrtle flowers and their symbolism:
Pink: Pink myrtles are a symbol of love, romance, femininity, and respect. Therefore, they are great to be given to your partner, mum, nana, or just a friend.
Fuchsia – Fuchsia is a variation of pink, so their meanings are quite close. Fuchsia myrtle flowers indicate femininity, confidence, and grace.
These can be given to your favorite teacher, confident sister, or perhaps, a single mother who continues to give her all for her children.
Purple – You can also find purple myrtles growing in the wild or sold by florists online. This hue suggests the idea of royalty, power, prosperity, and elegance.
White: Apart from the above, myrtle flowers also come in white. This color is taken to mean innocence and purity, and so, it's mostly used on holy festivals and occasions.
Moreover, white myrtles signify good luck and long-lasting love. So they make great flowers to gift to couples at their wedding or use as pew decoration in churches.
The Uses of the Myrtle Tree
The myrtle tree isn't only known for its glorious flower blossoms but also for its excellent medical properties. Among them are the following:
Helps in digestion through its berries
Treats common cold, bronchitis, and asthma
Mitigates body inflammation
Treats skin conditions like acne, eczema, and rosacea
More Resources on Flowers