Between shopping for the perfect gift to sticking with your budget, sending a gift can be quite stressful. Lucky for you, we just have the perfect gift idea. Flowers! They're a lot of choices to choose from and you'll be sure that your loved one will appreciate it! You can trust these expert florists in Houston to handle your flowers with care.
1. ACE FLOWERS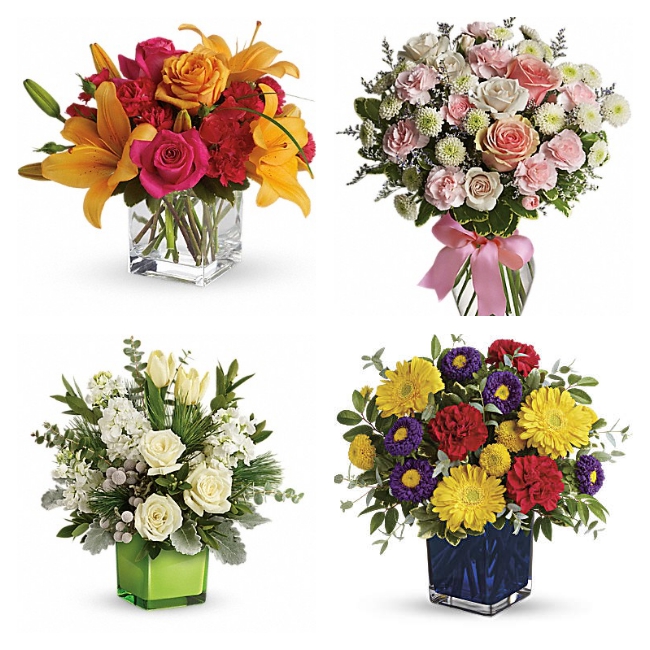 Are you looking for a classic bouquet of roses? Or a trendy pastel color design? Whatever design you like, Ace Flowers will happily create it for you. They are very versatile in flower arrangement creation from traditional to modern flower designs. They also have a very versatile portfolio from events, to window decorations. So whatever floral needs you have in mind, they'll help you in fulfilling it.
WHAT PEOPLE LIKE
CUSTOM MADE. The shop never closes its doors for ideas, even the ones coming from their clients that is why they offer to create customized ones for those who have specific items that they want on their orders.
CATERS TO WEDDINGS. Aside from stunning us with their everyday collection, the shop also showcases their creativity in weddings where they offer to create flower arrangements, as well.
PRODUCTS
Summer Bouquets – $49 to $200
Roses – $49 to $170
DELIVERY AND PAYMENT
Contact shop for details.
2. THE ORCHID FLORIS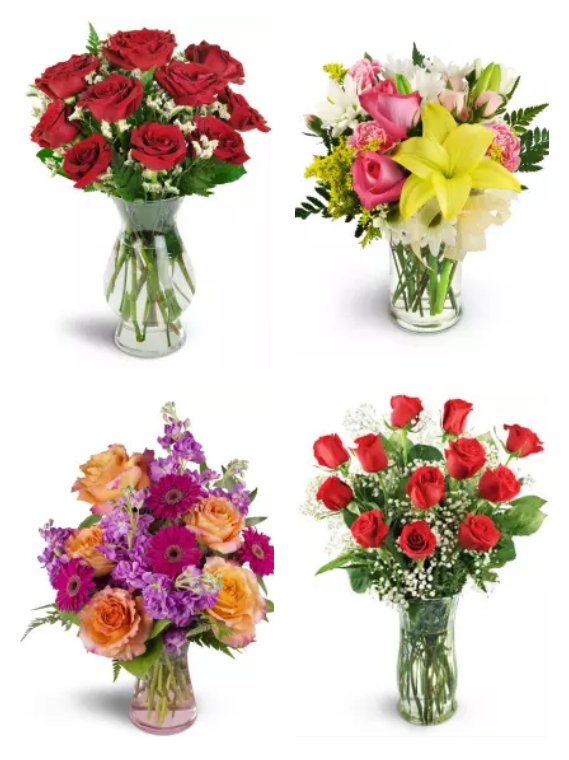 The website of The Orchid Florist is easy to navigate. They give you a glimpse of some of the best projects they've made and some of the best flower designs they've made. From everyday flowers for gifts and centerpieces to big events flowers like weddings and events, they have made such perfect flower arrangements.
WHAT PEOPLE LIKE
FREE DELIVERY. One of the expenses that we sometimes forget to take into account is the price of delivery charges that believe it or not often times cost almost the same as the flowers that you ordered. Fortunately with Houston Florist, they want to make your transactions with them as affordable as possible so they made all their delivery services free. You no longer have to worry about needing to allot extra money for the delivery. All you have to do is pick a flower of your choice, settle the exact amount, and wait until your order is delivered.
EXPERT FLORISTS. The shop makes sure that the designers and florists working for them are only the best ones and true enough their staff are real experts when it comes to making beautiful floral designs.
PRODUCTS
Summer Flowers – $39 to $80
Roses – $59 to $100
DELIVERY AND PAYMENT
Visa, AMEX, MasterCard, Discover
3. BREENS FLORIST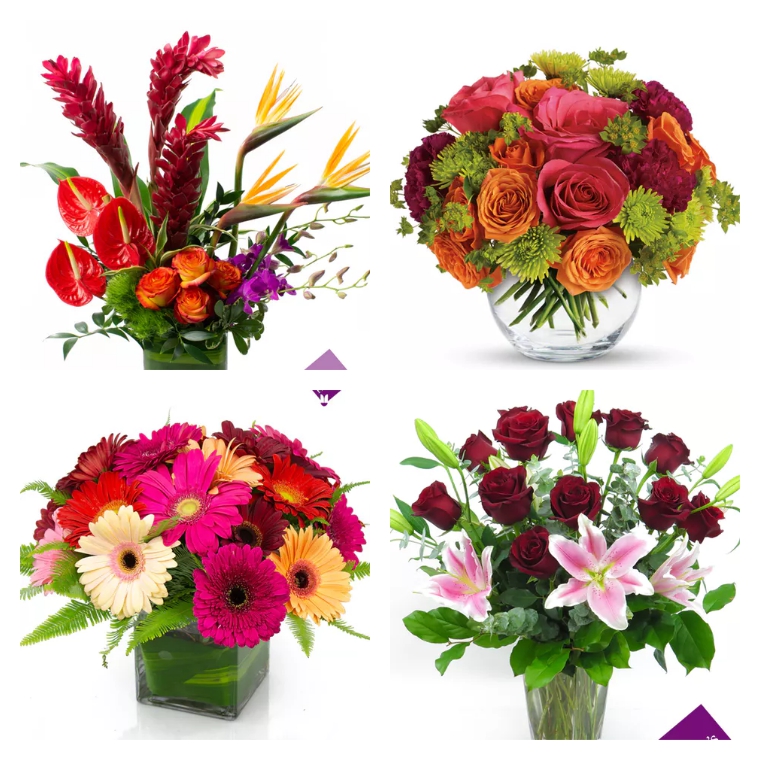 If floral language is foreign to you, Breens Florist has expert florists that would help you through every process. They believe that flower arrangements need a certain level of expertise to find the perfect flower arrangement for the occasion or event. They are passionate about making every customer's floral experience exciting and delightful.
WHAT PEOPLE LIKE
EXCELLENT SERVICE. Their customer is very vocal when it comes to applauding their quality of service. Starting from the placement of orders, to arranging them, until their delivery services, Breens Florist has never failed to always prioritize the best quality of service that they could give. They also keep good and constant communication with their clients so you will be sure that all your orders are properly taken care of and all the details are taken into consideration.
LOCAL FLOWERS. The shop outsource their fresh flowers from local farms so you are guaranteed that the flower products coming from the shop are always in the finest qualities.
PRODUCTS
Summer Flowers – $59 to $100
Roses – $85 to $200
Tropical Collections – $75 to $250
DELIVERY AND PAYMENT
Contact shop for details.
4. WESTHEIMER FLORIST & GIFTS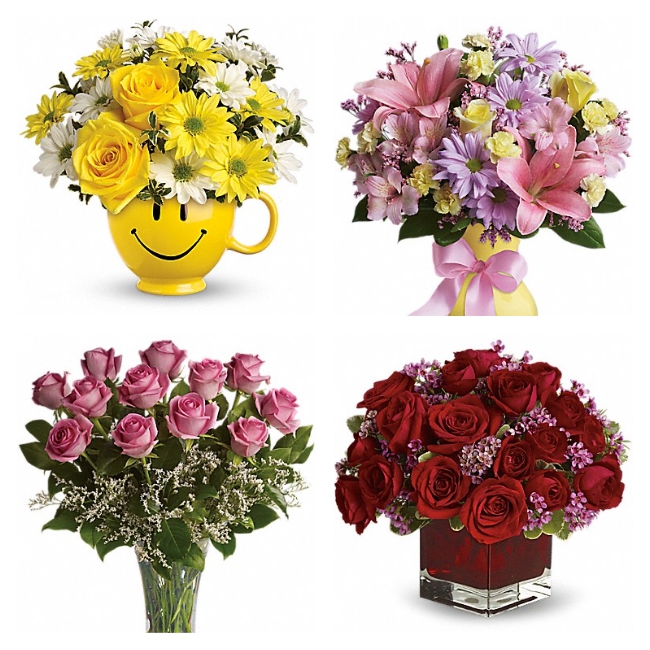 Westheimer Florist & Gifts is a flower shop that do not only offer quality and beautiful flower arrangements; they also offer beautiful and quality flower accessories like vases and other wedding accessories. Apart from that, they create elegant flower arrangements by following the European style of flower arrangement.
WHAT PEOPLE LIKE
EXCELLENT OVERALL SERVICE. One of the reasons why their customers keep coming back to them is the fact that they maintain a good relationship with their clients by providing them with excellent quality of service starting from receiving their orders to delivering them. Their efficiency is truly one of their greatest assets that make them one of the best.
PRODUCTS
Summer Bouquets – $34 to $70
Roses – $69 to $200
DELIVERY AND PAYMENT
Visa, MasterCard, Discover, AMEX, Diners, Carte Blanche
5. SCENT & VIOLET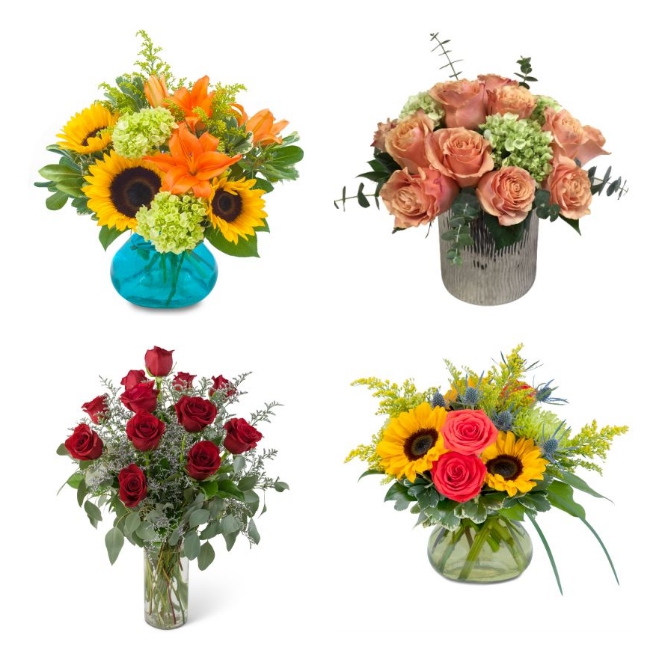 Scent & Violet believes in the power of flower arrangements to express certain emotions and words. That's why they are passionate in creating flower arrangements that would translate the message you wanted to convey. And the best part is? They are good at what they do. They are very creative in making flower arrangements to express different and complex emotions.
WHAT PEOPLE LIKE
CREATIVE ARRANGEMENTS. The shop is committed to providing you with the most stunning and creative flower arrangements that you truly deserve and they always stands true to their promise as they are known to provide high quality and sophisticated flower arrangements.
PRODUCTS
Summer Flowers – $39 to $90
Luxury Flowers – $99 to $250
Roses – $34 to $600
DELIVERY AND PAYMENT
Major debit and credit cards.
6. BLUE IRIS FLORIST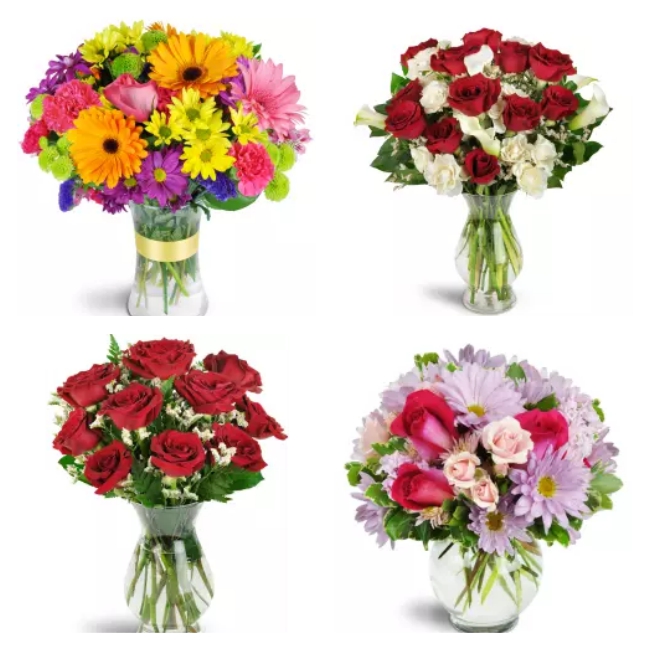 Since 2007, Blue Iris Florist has been thriving in addressing the floral needs of the locals from Houston. They are very detail oriented and doesn't make flowers for general use. Specialty flowers is what they recommend to fit the purpose, your relationship to the recipient, and your budget. They make each arrangement customized to your needs and preferences.
WHAT PEOPLE LIKE
VALUE FOR MONEY. Blue Iris Florist only wants what is best for their beloved customers that is why they make sure that every centavo that they spend is surely worth its price. They pride themselves with high quality of products, having in mind that their utmost priority is to make their customers feel satisfied with their orders. They also strive not only to reach the standards set for them but to exceed what is expected of them.
EXTENSIVE SELECTION. Whether you need an arrangement for a simple birthday celebration or a grand one for your newly opened business, the shop got you covered. They guarantee that they can attend to all your flower needs as they have a team of creative professional florist who always bring fresh ideas to include in their shop.
PRODUCTS
Summer Flower – $49 to $90
Romantic Flower – $49 to $100
DELIVERY AND PAYMENT
Visa, MasterCard, AMEX, Discover
7.    River Oaks Flower House Florist

As Houston's leading flower shop, River Oaks Flower House Florist makes sure to bring your ideas into wonderfully made flower arrangements. May it be for Valentine's Day, Graduation, or even for a Wedding, they provide the most gorgeous bouquets you'd ever see, made with intricate details and a loving touch. Make sure to check them out if you're in need of flowers for the next occasion you'd go to!
WHAT PEOPLE LIKE
Same Day Delivery – River Oaks Flower House Florist prides themselves with their reliable shipping that can be delivered a few hours after an order has been made.
Freshest Flowers – The shop ensures that the flowers they sell are only in the best of quality, made sure to freshly cut daily.
PRODUCTS
Bouquet starts at $50
Custom Seasonal Delights starts at $50
Orchid Collection starts at $65
DELIVERY AND PAYMENT
Flowers received before 2:00PM will be delivered the same they were ordered.
8. SCENT AND VIOLET

Scent and Violet is a local florist in Houston that is known as one of the best online flower delivery shops in the area.
The shop is a crowd favourite for many reasons, one of which is their curated seasonal flower collection which they offer alongside their regular selections. The accompaniments that they use for the pieces, like vases, planters, and pots are also hand-selected to fit your tastes. Talk about a complete package!
WHAT PEOPLE LIKE
CREATIVE ARRANGEMENTS. Scent and Violet is committed to providing all of their customers with the best flowers in the market. This is why they only use the freshest arrangements and take advantage of special blooms that are only available during a given season.
SAME DAY DELIVERY. In a rush for some flowers? You'll be happy to know that Scent and Violet has a special collection of flowers that are available for same day delivery. Just make sure to place your order 4 hours before you need them and the shop will ready it up for you.
PRODUCTS
Summer Flowers – $39 to $90
Luxury Flowers – $99 to $250
Roses – $34 to $600
Sympathy and funeral flowers
DELIVERY & PAYMENT
Payments can be made using major debit and credit cards.