Nevada's wildest and liveliest city, Las Vegas, has something to offer for everybody. From its stellar music and scene to its colorful local cuisine, this buzzing metropolis will charm you by the end of the day. But what will ultimately hook you in, are the fun-loving people of Las Vegas. Whether you need someone for a quick query or someone to rave a party with, these amazing locals will be there for you. And what better way to show you appreciate these people than by sending them flowers? Check out these top-rated flower delivery services near Las Vegas!
1. ROSE SHACK FLORIST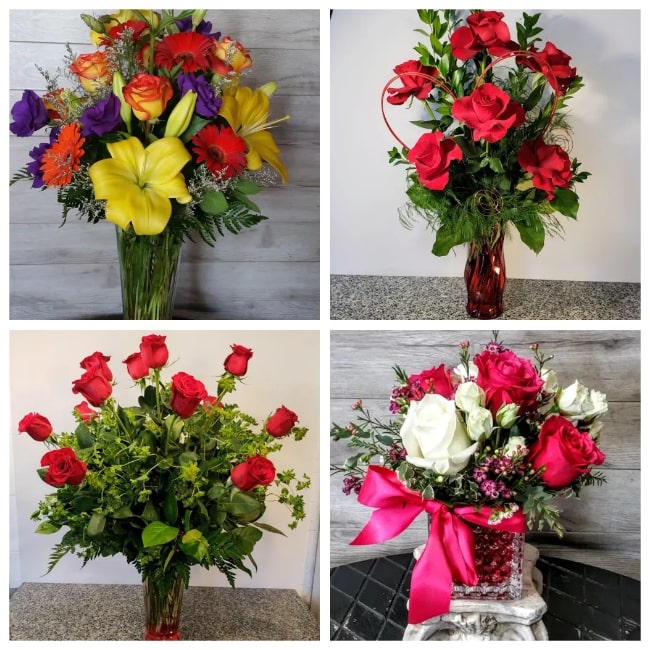 Explore the beauty of flowers by looking at the catalogue of products from Rose Shack Florist. They have flower arrangements for different occasions from birthdays to weddings. Some of the products they've done are table arrangements, decoration for cars, bouquets, and other personal flower arrangements. They also make funeral wreaths and mourning wreaths.
WHAT PEOPLE LIKE
CONSULTATIONS. The shop does not only offer you their skills in creating stunning flower arrangements, they also provide consultations to help you choose the best kind and the most appropriate styles for your event.
LARGE COLLECTION. Shop 'til you drop because Rose Schack has a huge collection of different kinds of flower arrangements.
PRODUCTS
Summer Flowers – $55 to $300
Romantic Flowers – $49 to $200
DELIVERY AND PAYMENT
Visa, Mastercard
2. ENGLISH GARDEN FLORIST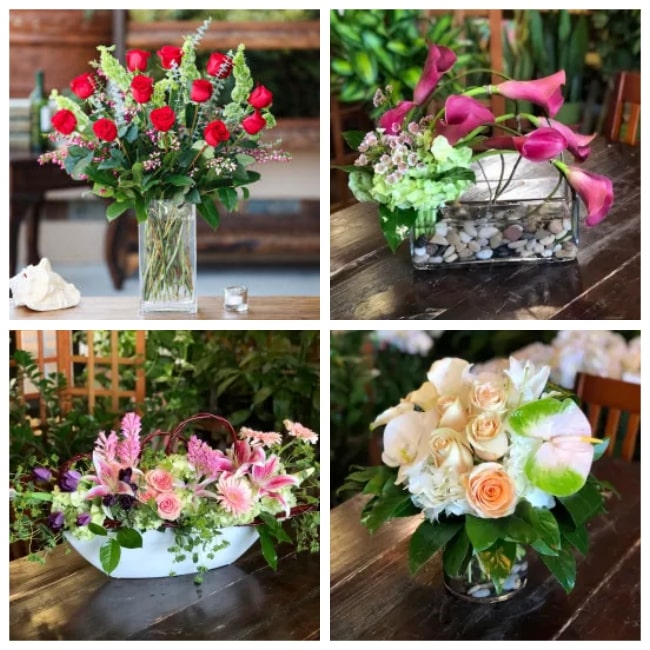 Since 2002, English Garden Florist provides to the floral needs of Las Vegas. They've been making classic bouquets for the locals of the popular city. Their flower arrangements are not just fresh, but also beautifully created. They also provide other services like table decorations, floral decorations for weddings, and custom orders.
WHAT PEOPLE LIKE
CUSTOM ORDERS. Whatever style or color you prefer, English Garden Florists guarantees that they can help you achieve your exact desired arrangements.
GOOD COMMUNICATION. With their seamless transaction and good communication line, the clients of English Garden Florist can easily make contact with any of the staff when they have inquiries or concerns.
PRODUCTS
Romantic Flowers – $85 to $850
Summer Flowers – $50 to $850
Wedding Flowers – $75 to $6750
DELIVERY AND PAYMENT
Contact shop for details.
3. FLOWERS BY MICHELLE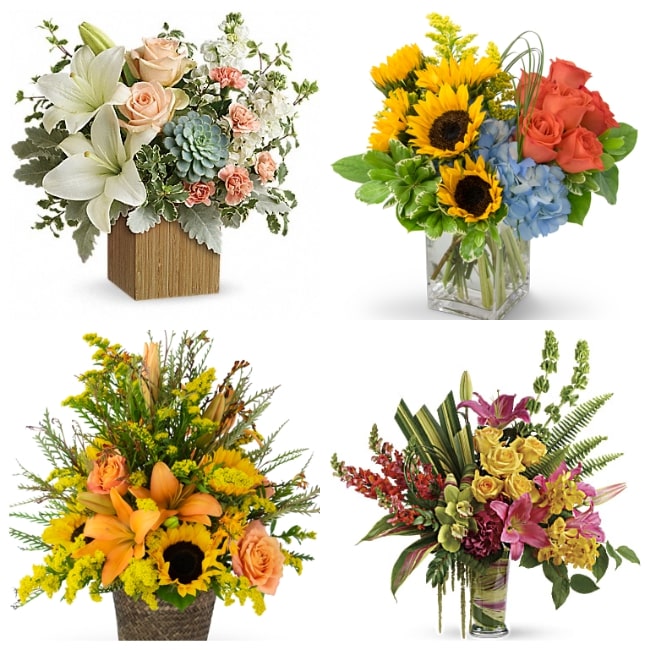 Flowers by Michelle know that their customers need to stay in a certain budget when floral shopping. That's why they ensure to provide the best value of products to their customers. They partner with the best suppliers to be able to offer affordable flowers without compromising the quality. They have flowers from different parts of the world, so you could expect that you might find some of the rarest flowers here.
WHAT PEOPLE LIKE
CATERS TO WEDDINGS. The shop showcases their creativity and talents not only through their retail products but also in catering huge events, more specifically, weddings.
PRODUCTS
Summer Flowers – $39 to $80
Fall Flowers – $59 to $100
Modern Flowers – $49 to $250
DELIVERY AND PAYMENT
Visa, Mastercard, Discover, AMEX, Phone in Payment, House Account Invoicing
4. SUN CITY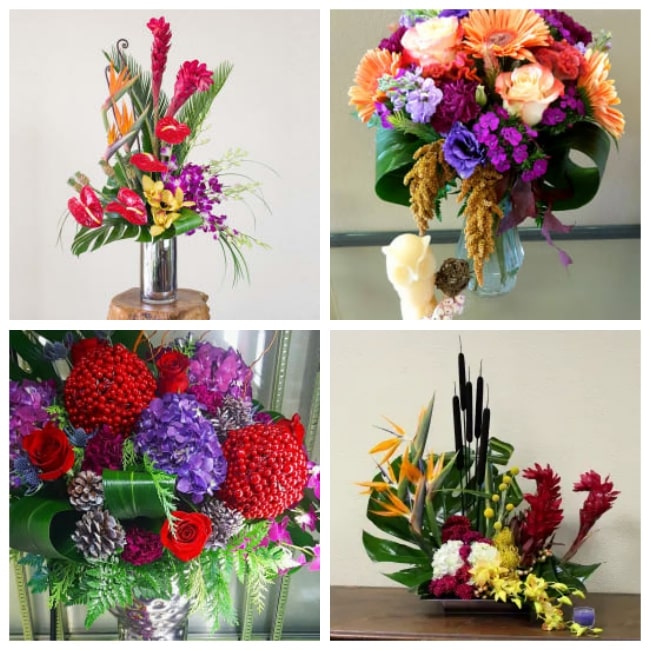 Sun City's creations looks on fleek. Their arrangements look well thought of and put together. Just from the looks of it, the flowers look intricately made to signify quality and creativity. Be sure to check their Facebook page and website display to see more of their creations.
WHAT PEOPLE LIKE
VALUE FOR MONEY. The shop makes sure that all your money is worth its value when you choose to have your orders made by them because they see to it that you get exactly what you paid for.
STUNNING DESIGNS. If you are looking for a shop that can provide you with sophisticated floral designs, Sun City is the perfect one for you because they have a large collection of flowers that are all equally stunning.
PRODUCTS
Tropical Flowers – $52 to $200
Romantic Flower – $65 to $300
DELIVERY AND PAYMENT
Contact shop for details.
5. VEGAS FLOWERS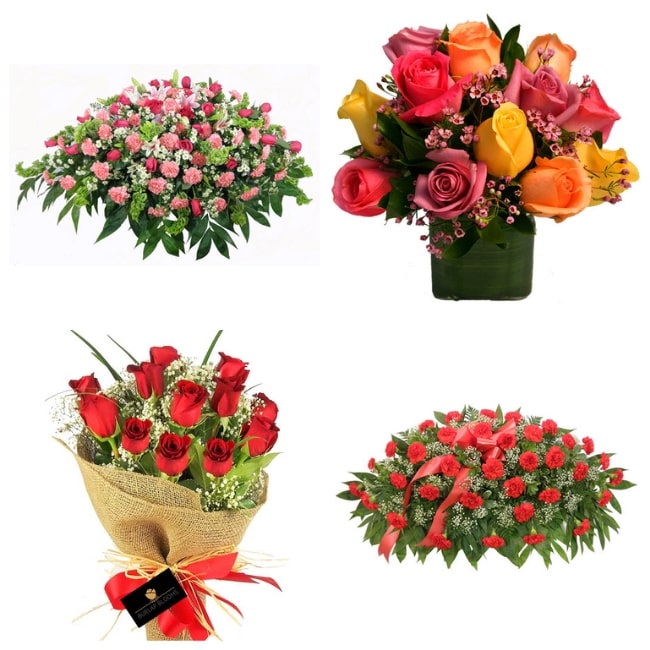 Vegas Flowers could make an array of floral products. They have great background and experience in the art of floristry, but they could still make flower arrangements unique from one another. They are known for large selection of flower which they could make into bouquets, decoration, floral arrangement, mortuary crowns, and outdoor arrangements. If you can't find the flower that you're looking for, just tell them your idea and they'll happily create your flower arrangement.
| | |
| --- | --- |
| SPECIALTY | Deluxe flower bunches |
| SELECTION SIZE | Large |
| STARTING PRICE | Starts at $44 |
| DELIVERY FEE | Calculated at checkout |
| WEBSITE | http://www.vegasflowers.com/ |
| SOCIAL MEDIA | |
| CONTACT DETAILS | (702) 739-8484 |
WHAT PEOPLE LIKE
LARGE COLLECTION. With Vegas Flowers, you will never run out of options because they have all kinds of flower arrangements suited for any kind of occasions and theme of events.
PRODUCTS
Wedding Flowers
Sympathy Flowers – $44 to $200
DELIVERY AND PAYMENT
Visa, Mastercard, Discover, Diners, Carte Blanche, AMEX
6. BETTY'S FLOWER SHOP, LLC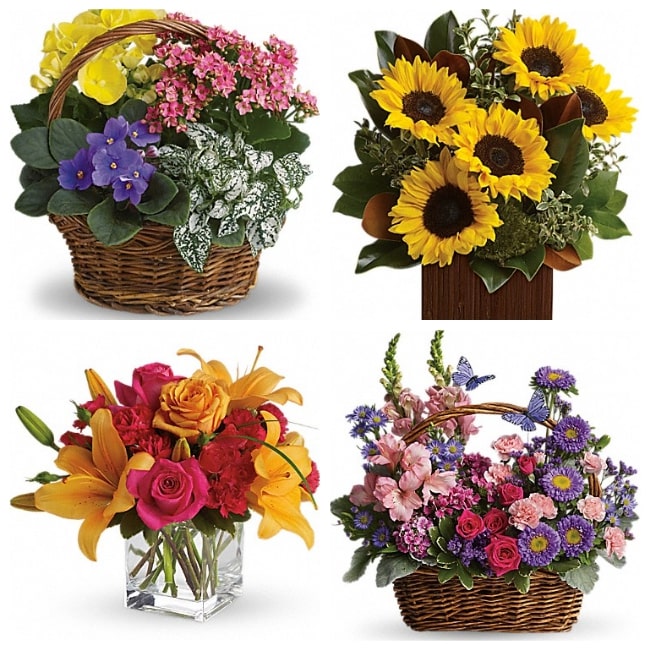 Betty's Flower Shop, LLC is a collective of the expert florist. Choosing them would mean that you've entrusted your floral needs to some of the top florists in the industry. With the number of their experience combined and their love of flowers, you are assured that you are in the right hands. Be sure to check their website to see some of their proudest creations.
| | |
| --- | --- |
| SPECIALTY | Premium vase arrangements |
| SELECTION SIZE | Large |
| STARTING PRICE | Starts at $59 |
| DELIVERY FEE | Starts at $20 |
| WEBSITE | http://www.northlasvegasflowershop.com/ |
| SOCIAL MEDIA | |
| CONTACT DETAILS | (702) 982-0570 (702) 982-0570 |
WHAT PEOPLE LIKE
ORIGINAL DESIGNS. Every wonderful flower products that you see on display are originally created and conceptualized by the team.
100% CUSTOMER SATISFACTION. The shops clients show their happiness and satisfaction with the products and services that they got by sending positive feedback which can be clearly shown on the internet.
PRODUCTS
Summer Bouquets – $59 to $300
Modern Flowers – $69 to $300
DELIVERY AND PAYMENT
Visa, AMEX, Discover, Mastercard
7. JATCOIA FLORAL DESIGN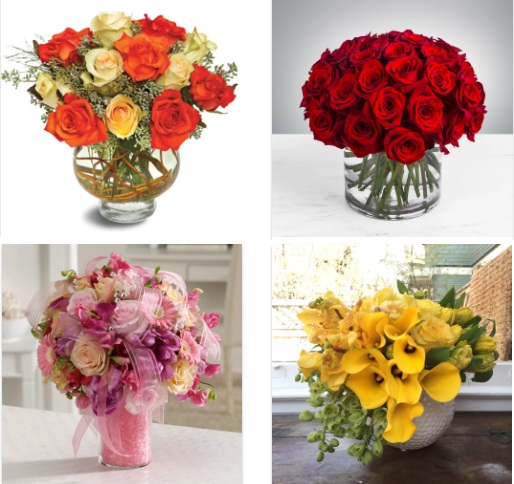 Jatcoia Floral Design is ranked with a 5-star when it comes to their business. They are renowned for their efficiency, attention to details, and customer-centeredness. Further, their staff puts importance to family values which are reflected on the way they treat customers.
Being in the industry for 17 years, the shop is already confident with accepting customized design. Their florist makes it a point to stick with the agreed design or style. They will also guide you in creating your bouquets or idealizing its design and executing such. 
| | |
| --- | --- |
| SPECIALTY | Premium quality flowers |
| SELECTION SIZE | Moderate |
| STARTING PRICE | $39 |
| DELIVERY FEE | Calculated at checkout |
| WEBSITE | |
| SOCIAL MEDIA | Instagram: @jatcoiafloraldesign/ |
| CONTACT DETAILS | (702) 623-5033 | [email protected] |
WHAT PEOPLE LIKE
WEDDING CONSULTATION.

If your wedding still lacks flowers, then you may ask the shop for that. They have a wedding consultation that involves negotiation between the parties as to the design or decoration of the venue. There are also themes which are pre-made. 

GUARANTEED FRESH BLOOMS.

Their flowers are sourced from the local farmers or growers which carefully nourished their plants. Moreover, their supplies are replenished as frequently as possible to maintain freshness and quality. 

SECURED TRANSACTION.

The shop recognizes the importance of personal data. That being said, they employed a certain security measure which protects the information being entered into their system. So, you are assured that third parties won't be able to access your details. 
PRODUCTS
Flowers for all occasion

– $39 to $350
DELIVERY AND PAYMENT
Delivery time is included in the description of flowers. 
8. GAIA FLOWERS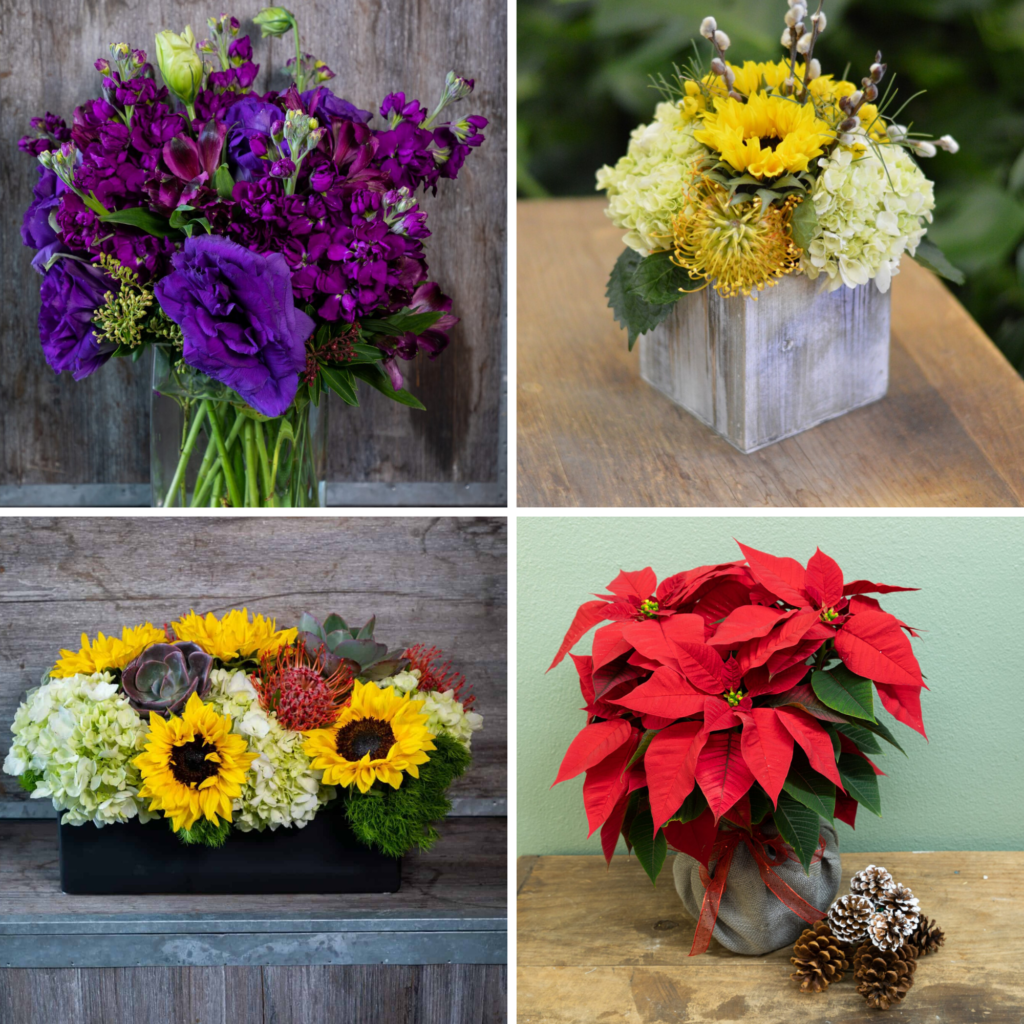 Dubbed as "Best Eco-Friendly Florist" by Las Vegas Weekly, Gaia Flowers is a shop that offers locally grown, fresh flowers that are both sustainable and high quality.
They have pre-made styles for flower arrangements, wedding bouquets, plants, centerpieces, and so much more. Their same-day delivery is more flexible compared to other stores, as they can also deliver in schools and various locations around Las Vegas.
SPECIALTY

Wedding Flowers

SELECTION SIZE

Small

STARTING PRICE

Starts at $11.99

DELIVERY FEE

Delivery charges are by zone in the Las Vegas Valley and relevant delivery fees will apply based on distance and time commitment.

WEBSITE

SOCIAL MEDIA

FB: https://www.facebook.com/gaiaflowerslv/     
IG: @gaiaflowerslv    
TWT: @GaiaFlowers

CONTACT DETAILS

702.997.0222
WHAT PEOPLE LIKE
SUPPORTS LOCAL ARTISTS. What clients love about this shop is that they hire local artists for flower arrangements. The shop gives them a chance to improve their skills and compensates them appropriately for their work. This also gives locals a chance to work in a shop near their home.
CUSTOM ARRANGEMENTS. Gaia Flowers gives their customers an opportunity to create their own masterpiece, in case the pre-made styles don't suit what they're thinking of.  They're willing to give you creative freedom by allowing you to choose from the available flowers for that day.
PRODUCTS
Handmade Gifts – starts at $26.99
Plants – starts at $26.99
Corsages and Boutonnieres

–

starts at $11.99
Flower Arrangements

–

starts at $44.99
DELIVERY AND PAYMENT
Payment details are given upon checkout.
9. VIP Floral Designs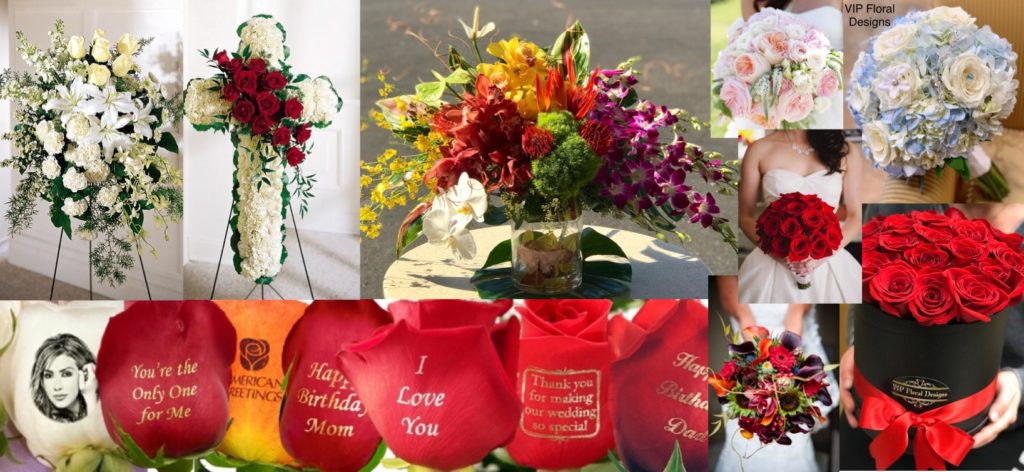 Are you in need of vibrant flowers for a joyful event? Or maybe something more solemn for a funeral?
No need to look further than the next flower shop on our list.
Established in 2002, Vip Floral Designs is a premier florist that offers a wide array of flower arrangements for every occasion.
WHAT PEOPLE LIKE
FRESH AND FINE. Unless stated otherwise, arrangements and other flower-based options from the shop are made with freshly cut flowers.
FLOWERS FOR ALL OCCASIONS. Vip Floral Designs understands the impact that flowers make, which is why the shop caters to floral requests for every occasion, be it birthdays, parents' days, weddings, or funerals, they'll have your back for floral needs should you need it.
PRODUCTS
Fresh-cut flowers
Floral gifts
Plants
Gifts for various occasions
Get Well arrangements
Funeral and Sympathy floral designs
New baby flowers
DELIVERY AND PAYMENT
Payment details are given upon checkout.