The beautiful country of Canada is home to a number of natural attractions. Its lush greenery coupled with stunning architecture is something that attracts tourists from all around the world year after year. It's no surprise then that Toronto, the provincial capital of Ontario and the most populous city in Canada, has a very promising flower industry. Join us as we round up the best same day flower delivery services in Toronto!
1.      RHEA FLOWER SHOP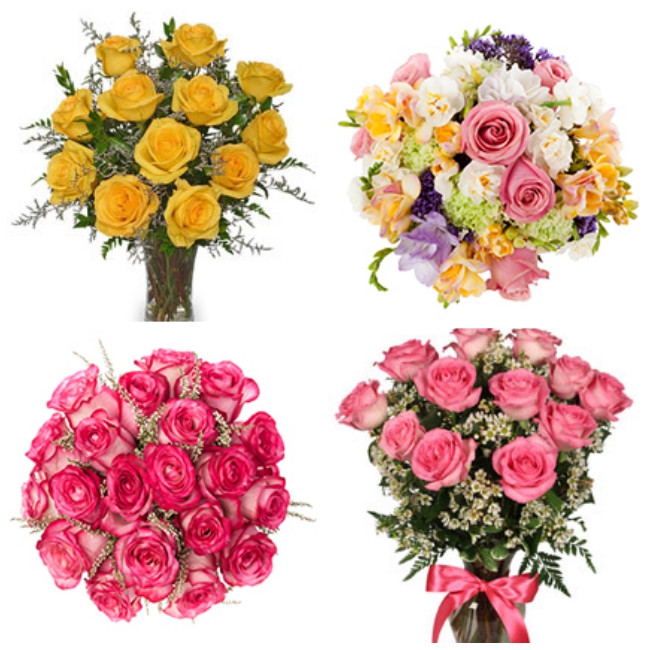 Who wouldn't want to receive a good old flower arrangement for a special occasion? Rhea Flower Shop may be old school in their approach to create flower arrangements, but their technique sure is not yet rusty. They create beautiful and meaningful flowers to fit the occasion it should be given. 
WHAT PEOPLE LIKE
RELIABLE DELIVERY. The team of Rhea Flower Shop never fails to provide high quality of services especially flower delivery to their beloved customers that is why many people entrust their orders to them.
ORIGINAL DESIGNS. One of the prides of the shop is the originality and uniqueness of their products that their staff really put a lot of effort into.
PRODUCTS
Roses – $60 to $120
Wedding Flowers
DELIVERY AND PAYMENT
Visa, AMEX, Discover, Mastercard
2.      BLOOMEN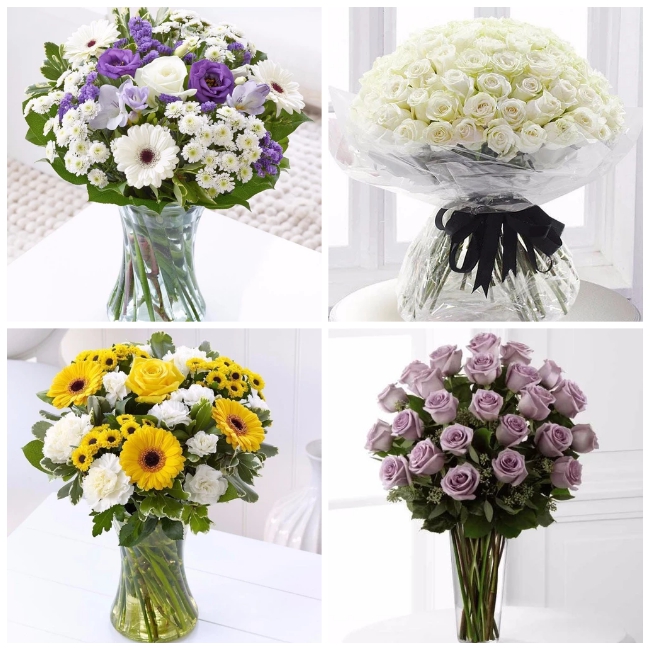 At Bloomen, what you see is what you get. Their creative team really exerts their best effort to make sure that they do not disappoint their clients when they show them their actual creations. The shop also makes sure that they only use the freshest and finest flowers and ornaments so their flower products will remain to be stunning and vibrant.
WHAT PEOPLE LIKE
EASY TO ORDER. Placing your orders to Bloomen has been made easy, thanks to their reliable ordering system and seamless line of communication.
FRIENDLY STAFF. Whether you have a concern or inquiry about flower delivery and arrangements, the accommodating staff of Bloomen is always available to assist you.
PRODUCTS
Roses – $150 to $500
Mixed Flowers – $59 to $100
DELIVERY AND PAYMENT
AMEX, PayPal, MasterCard, Visa
3.      CANADA FLOWERS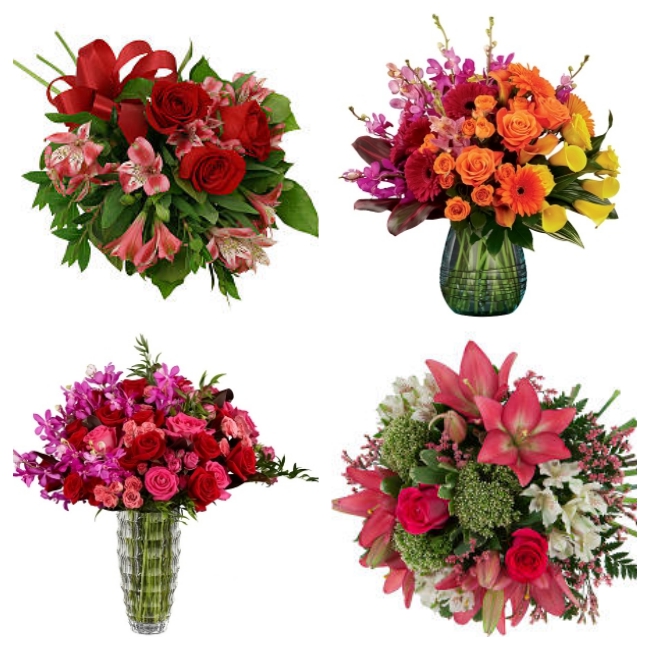 Do you need fresh bouquets for Mother's day? Maybe a big basket of lilies as a decoration for your office setup? Centerpieces for your corporate event? Or a bridal bouquet for your upcoming wedding? Don't worry, you can get all of those with the help of Canada Flowers. They have a large inventory of fresh flowers that you could freely choose from. Surely, you will never run out of ideas for floral designs.
WHAT PEOPLE LIKE
LARGE INVENTORY. The shop houses thousands of different flower arrangements that come in different colors, sizes, and shape.
CUSTOM ORDERS. If you think you have the perfect idea to make your orders even more beautiful or you have a certain preference to prepare your flower arrangements, Canada Flowers allow custom orders.
PRODUCTS
Bouquets – $35 to $150
Tropical Flowers – $49 to $200
Premium Flowers – $120 to $500
DELIVERY AND PAYMENT
Visa, MasterCard, American Express, Discover, and PayPal.
4.      ITAL FLORIST LIMITED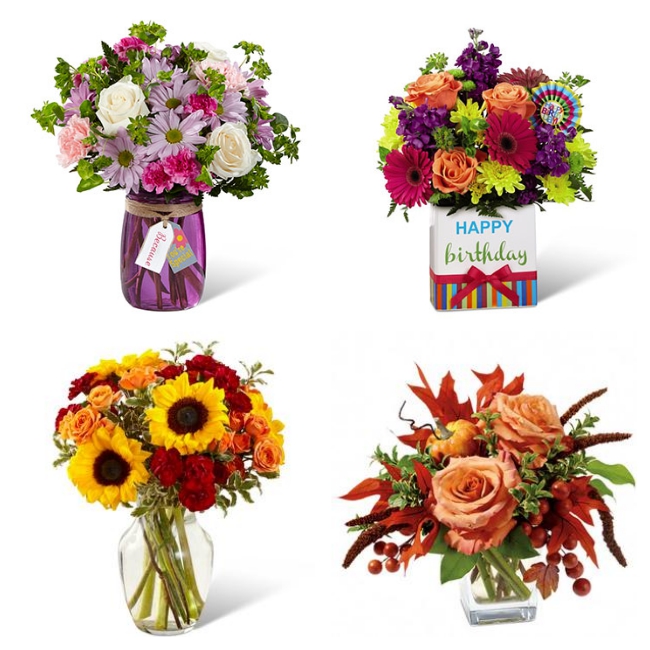 Don't let these luxury looking arrangements fool you. They won't break the bank! That's right, these boutique looking flowers are budget friendly. And good news – there are more choices on their website! Check Ital Florist Limited now and guaranteed that you won't regret it.
| | |
| --- | --- |
| SPECIALTY | Premium bouquets |
| SELECTION SIZE | Large |
| STARTING PRICE | Starts at $55 |
| DELIVERY FEE | Starts at $15 |
| WEBSITE | https://www.italflorist.com/ |
| SOCIAL MEDIA |   |
| CONTACT DETAILS | 416-745-7045 |
WHAT PEOPLE LIKE
ELEGANT DESIGNS. Ital Florist is known to have some of the best and most elegant-looking flower arrangements in Toronto that is why many people come and visit their shop to have their orders made by them.
PRODUCTS
Toronto Flowers
Autumn Flowers – $55 to $100
DELIVERY AND PAYMENT
Contact shop for details.
5.      TIDY'S FLOWERS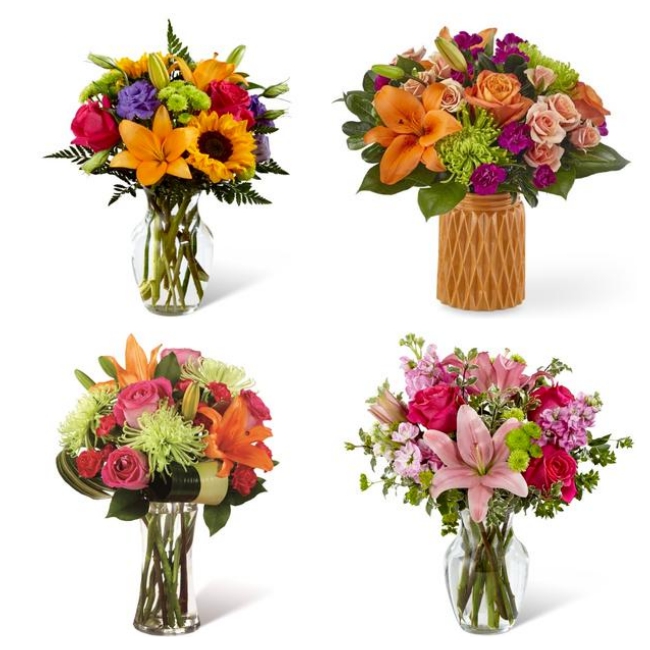 At Tidy's Flowers, experienced flower consultants attend to every order. The shop features flowers of different types and colors that are arranged together in tasteful bouquets to match your special occasion. Aside from bouquets, the shop also offers potted/vase plants and flowers, which also make for perfect gifts for any event.
| | |
| --- | --- |
| SPECIALTY | Basket/bucket arrangements |
| SELECTION SIZE | Large |
| STARTING PRICE | Starts at $45 |
| DELIVERY FEE | Starts at $15 |
| WEBSITE | https://www.tidysflowers.com/ |
| SOCIAL MEDIA |   |
| CONTACT DETAILS | 416-364-5475 |
WHAT PEOPLE LIKE
EXTRA ITEMS. Step up your game and have little gifts go alongside your choice of flowers and guaranteed that your gift will be the best one that the recipient will ever receive.
AFFORDABLE PRICES. The shop may have luxurious-looking flower products but in reality they can be bought at cheaper prices with the same high quality.
PRODUCTS
Autumn Flowers – $50 to $85
Summer Flowers – $45 to $80
DELIVERY AND PAYMENT
A $15 delivery and service charge is added at checkout.
6.      SWEETPEA'S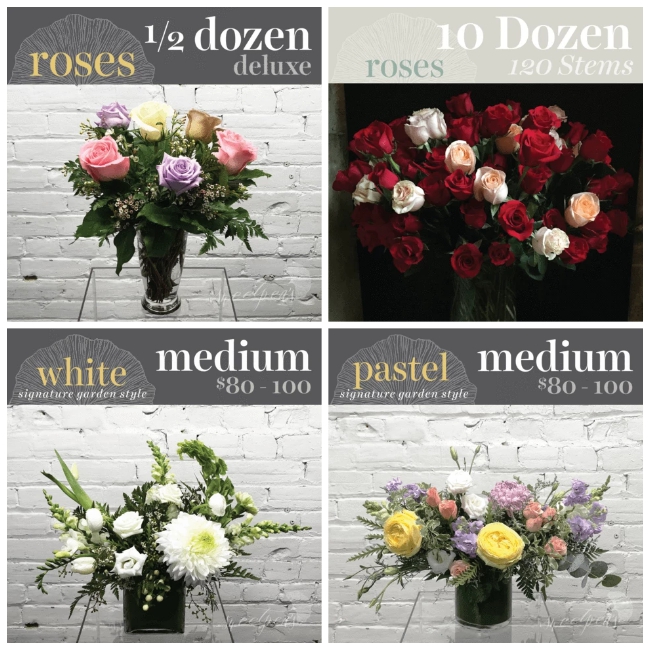 One can never go wrong with a classic. Sweet pea's has been a go-to flowery delivery service for any occasion in Toronto. It has a rich repertoire of rose varieties, presented in different creative bundles. Why not intensify your expression with these trusty rose bouquets? They even package these beautiful blooms in such a way that is handy yet remain to be elegant-looking.
WHAT PEOPLE LIKE
FLORAL SUBSCRIPTIONS. You will never miss out on any of the stunning flower products of Sweet Peas as they offer floral subscriptions which is perfect for corporate accounts or even those who want to always keep a fresh set of flowers at home.
PRODUCTS
Roses – $68 to $120
Flower Arrangements – $68 to $1200
DELIVERY AND PAYMENT
PayPal, Visa, Mastercard
7.      WILD NORTH  FLOWERS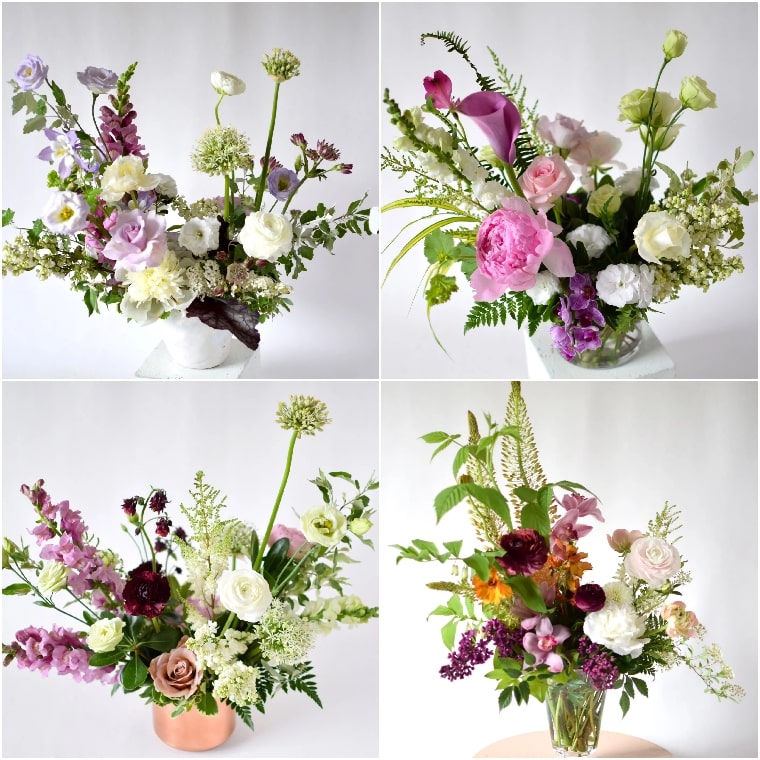 If you want to add more spice and style into your space, Wild North Flowers would be your best choice to partner with. Their collection of floral arrangements are  undoubtedly fascinating and will certainly make any place look sophisticated. The shop creates bouquets and vase arrangements that are perfect as decorations to your home and offices.
WHAT PEOPLE LIKE
STUNNING DESIGNS. One cannot deny how jaw-dropping the collection of Wild North Flowers is. From the kind of flowers used until the total finished appearance of the floral arrangements, all are truly stunning and perfect to use as space decorations.
WORKSHOPS. Aside from selling handcrafted flower arrangements, they also conduct workshops to help aspiring florists unleash their creativity and create their own floral designs. They have workshops for both fresh and dried flower arrangements.
PRODUCTS
Vase Arrangement – $78 to $195
Hand Tied Bouquet – $75 to $125
DELIVERY AND PAYMENT
American Express, Visa, Mastercard, Apple Pay, Google Pay, PayPal
8. THE FLOWER NOOK
The Flower Nook has been in the business for over 33 years. Throughout these years, they have been constantly selling out different styles of flower bouquets and arrangements. This is a family owned and operated business which was passed on from one generation to another. 
Since the shop puts importance on their customer, they make sure that they will give them the proper care and attention needed. Further, they only include fresh blooms and high quality ornaments on their arrangement. 
SPECIALTY

Bespoke flowers

SELECTION SIZE

Moderate

STARTING PRICE

$65

DELIVERY FEE

$14.95

WEBSITE

SOCIAL MEDIA

Instagram: @theflowernook

Facebook: /flowernookbayview

Twitter: @flower_nook

Pinterest: @thenookbayview

CONTACT DETAILS

(416) 482-8200 | (800) 387-8482 | flowernook@gmail.com
WHAT PEOPLE LIKE
7 DAYS DELIVERY.

Looking for a shop that offers delivery everyday of the week? Search no more because at the Flower Nook, your flowers are delivered from Monday to Sunday. Thus, you can always rely on the shop to send flowers for you any day of the week. 

CUSTOM-MADE BLOOMS.

The shop has a good collection of bouquets and arrangements. But if you want something different, then you may ask them to create a customized one for you. Just simply contact their florists and communicate your preference.

 
PRODUCTS
Custom designs

– $60 to $150

Lavish collection

– $95 to $350

Modern flowers

– $60 to $205

Roses

– $65 to $275

Plants

– $40 to $195
DELIVERY AND PAYMENT
Same day delivery applies to orders placed before 12:00 pm. Accepted Payment: VISA, MasterCard, and American Express