Bermuda has always been in the top places to visit in the world. And why not? Pristine beaches? Check. Island parties? Check. Tasty meals? Check! This wonderful island is home to all sorts of natural attractions and a sure place to go for all the exciting beach activities. Still, the most charming part of this place is its friendly, fun-loving people. So why not send some love their way? Here are the best options to send flowers to Bermuda.
1. DEMCO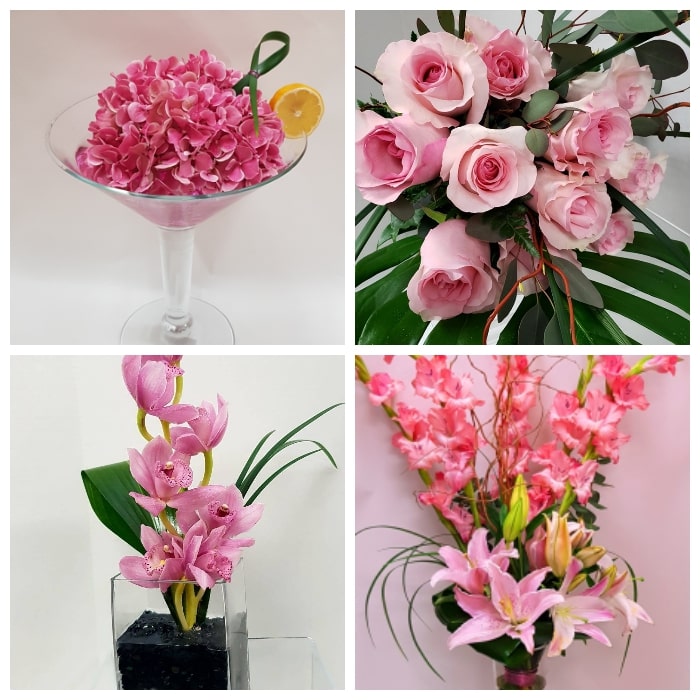 Demco is where you need to go for quality flower creations, efficient planning services, and various party supplies. Elevate any event and special occasion with their extensive collection of flowers and gifts. Try Demco for a professional service and quality designs!
SPECIALTY
Pink Flowers
SELECTION SIZE
Large
STARTING PRICE
$50
DELIVERY FEE
Calculated upon checkout
WEBSITE
https://www.demco.bm
SOCIAL MEDIA
Facebook:@demcoflorist
CONTACT DETAILS
[email protected]
441 234 7777
WHAT PEOPLE LIKE
PROJECT PINK COLLABORATION. Demco partnered with Project Pink, an advocacy group raising awareness about breast cancer, to create this collection of flowers in all pink hue. 30 % of the proceeds will go to Project Pink's Breast Cancer Prevention Program and Research Fund. Buy flowers with a cause!
WEDDING AND EVENT DECORATION. Demco understands the importance of this day and works hard to please both the bride and groom. Their in-house florists and event handlers will work to make the perfect arrangements and decorations that will suit your taste.
DEALS. Demco offers sales and discounts every now and then so always be on the lookout. Just recently, they had a summer sale with discounts up to 75% off their home decor items. We love a good bargain!
PRODUCTS
PROJECT PINK: $50 – $250
ANNIVERSARY: $70 – $250
BIRTHDAYS: $75 – $250
CONGRATULATIONS: $75 – $250
DELIVERY & PAYMENT
They are open from Monday-Saturday 8:45 am – 5:00 pm. Payment options include major credit cards.
2. FLOWERS BY GIMI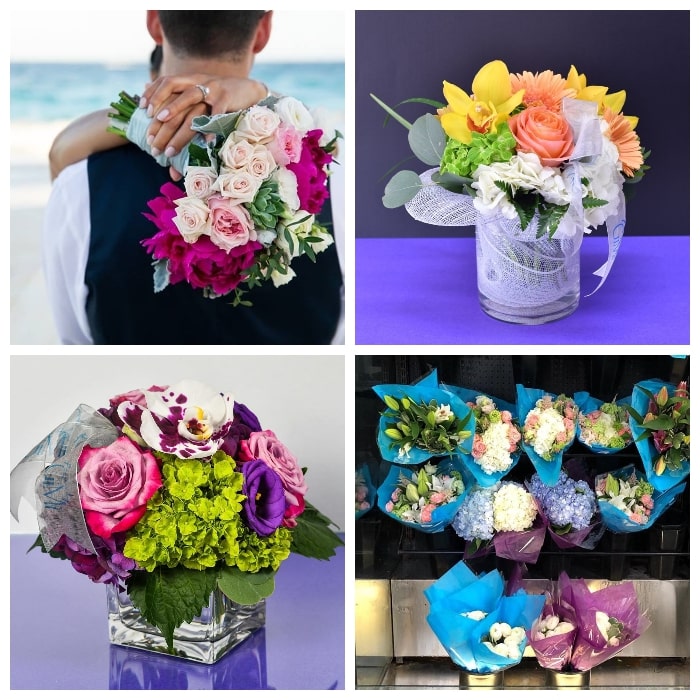 Flowers by GiMi offers a showstopping collection of bouquets that suits any occasion. This company only uses the freshest flowers for their whole catalog, so you know that you're getting your money's worth. Still not impressed? Check out the number of awards they've won in Bermuda.
SPECIALTY
Mixed floral bouquets
SELECTION SIZE
Large
STARTING PRICE
Contact store for more details
DELIVERY FEE
Contact store for more details
WEBSITE
https://flowersbygimi.bm
SOCIAL MEDIA
Facebook:@theflowerbucket
CONTACT DETAILS
[email protected]
297-4464 (GiMi)
WHAT PEOPLE LIKE
AWAR-WINNING. This company has been recognized by The Bermudian as The Best of Bermuda under the category of fresh flowers this 2019. Not only that but back in 2018, they were also a winner of the Product and Services Awards.
STYLISH BOUQUETS. Their whole flower collection is full of gorgeous flower arrangements that can charm anyone who sees them. It's modern, trendy and consistently beautiful.
EFFICIENT ONLINE SHOPPING. What really makes online shopping great? Convenience, clarity, and reliability. It's given that entering your personal information online should be handled carefully. Good thing Flowers by GiMi understands that.
PRODUCTS
BOUQUETS
FLORAL DECORATION
DELIVERY & PAYMENT
Contact or visit the store for more details.
3. FLORA 2000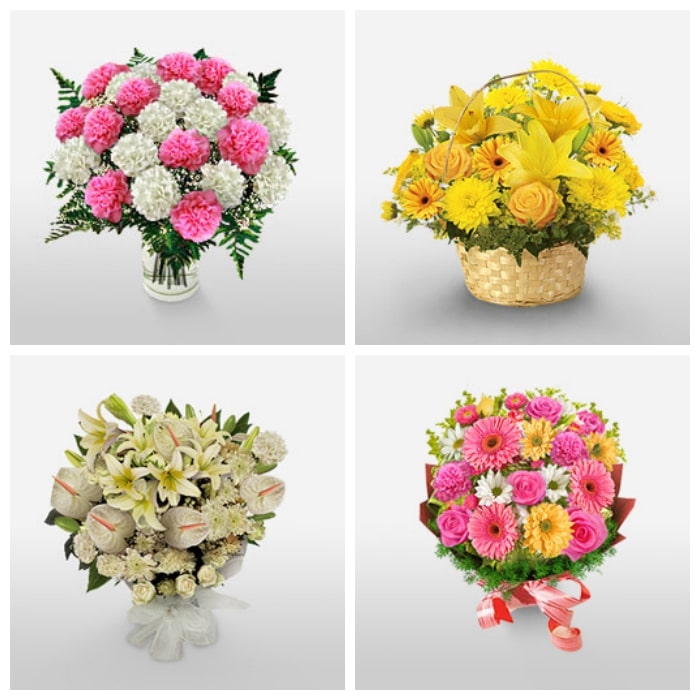 Ensure a smooth and quality flower service with Flora 2000. Every step in the flower shopping experience is made to deliver excellence. They make beautiful flowers that exceed your expectations while ensuring that the delivery service is also at a superior level. They bring creativity into their work which results in creative and sophisticated flower designs.
WHAT PEOPLE LIKE
EXCELLENT SHIPPING SERVICE: They provide excellent quality of packaging to ensure that freshness of flowers is maintained. The packaging is even designed by a renowned artist while keeping it eco-friendly.
FINEST QUALITY OF FLOWERS: They make use of premium quality of flowers in all their designs. The quality of their flowers always sets them apart from their competitors.
PRODUCTS
ANNIVERSARY: $ 24.99 – $ 72.99
CONGRATULATIONS: $ 17.99 – $ 82.99
FUNERAL: 24.99 – 84.99
GET WELL SOON: $ 17.99 -$ 84.99
HOUSEWARMING: $ 29.99 – $ 87.99
DELIVERY & PAYMENT
Order before 12 nn for same-day delivery. Major credit cards are accepted.
4. TELEFLORA MALTA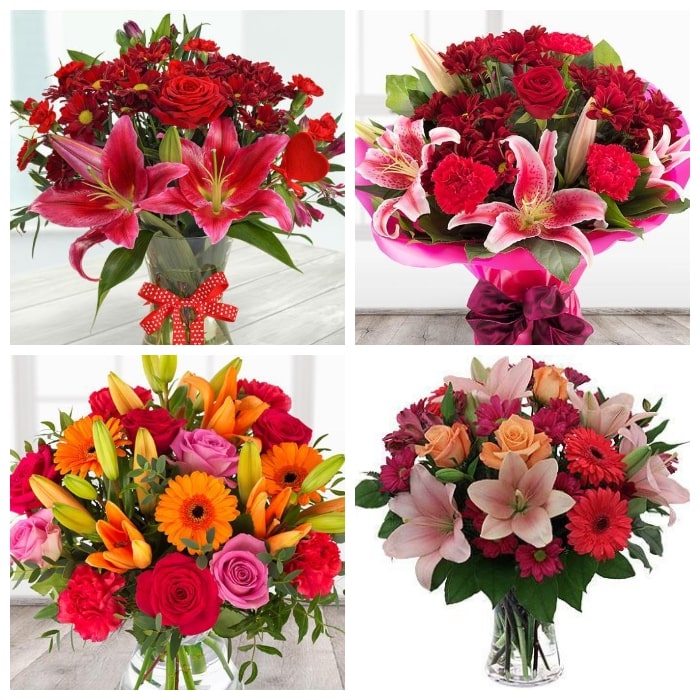 This long-standing business has been arranging and sending flowers all over the world for a long time now. That includes Bermuda, where they've partnered with various local florists to give the customers the best floral experience.
WHAT PEOPLE LIKE
TOP-NOTCH CUSTOMER SERVICE. From helpful customer service to efficient flower delivery, TeleFlora Malta's staff is guaranteed to provide you pleasant customer experience.
WIDE VARIETY OF FLOWERS. Either by color, occasion or even by price, there's a flower perfect for your taste and budget. Do check out their wrapped bouquet collection, it's just full of the classic flowers we know and love.
PRODUCTS
ROSES: From $19.95
WRAPPED BOUQUET: From $54.95
AUTUMN
ROMANTIC
DELIVERY & PAYMENT
MAJOR CREDIT CRADS ACCEPTED.
5. FLOWERS NEXT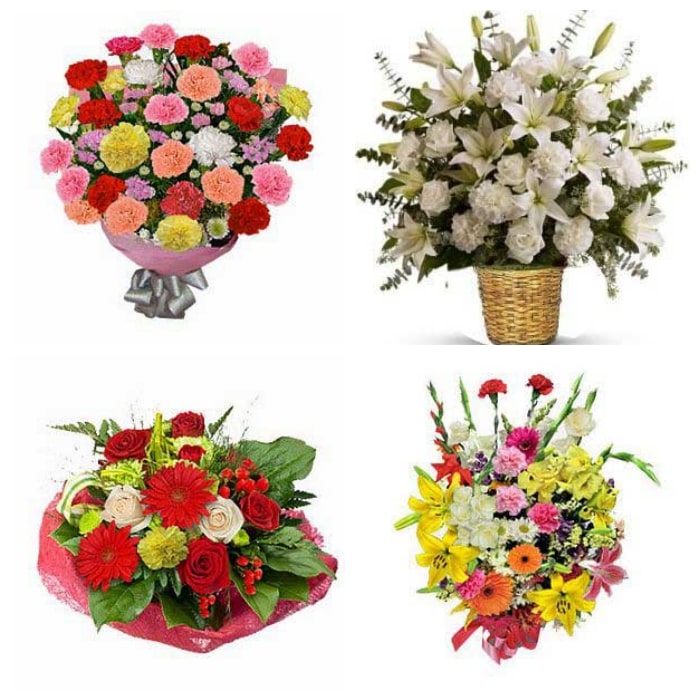 For 100 % florist-designed and free hand-delivered flowers, try Flowers Next. This company sends flowers to various countries around the world, even the locals in Bermuda can now enjoy their fresh flowers at honest prices.
WHAT PEOPLE LIKE
GORGEOUS BOUQUETS. They have the standard collection of charming bouquets for every occasion that you or a loved one can enjoy. From Birthdays to Christmas, there's an arrangement you can buy here.
FLORAL GIFT. For the complete package, why not pair your bouquet with a stuffed toy? In their floral gift collection, you can purchase a rose bouquet with a teddy bear on the side from just $116.
PRODUCTS
MOTHER'S DAY: from $160
BIRTHDAY FLOWERS: from $121
ANNIVERSAR: from $121
CONGRATULATIONS: from $121
FLORAL GIFT: from $116
DELIVERY & PAYMENT
Major credit cards accepted for payment.


Images taken from each company's official websites/social media.