Warmth and color – that's how flowers affect us in their natural way. The beauty of these bright blooms transforms our negative energy into positive ones. These has been proven scientifically and many can attest that their moods flare up whenever they see colorful flowers. This is why flowers is considered one of the best gifts to give to someone. It makes the gift extra special and it makes the recipient feel appreciated. So if you need a gift that needs extra sentimental value to it, purchase some flowers. Here are six of the best flower delivery in Johannesburg.
1. FLORA NICHE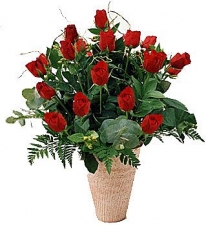 Being owned by a South African family, Flora Niche has been successful in the flower delivery industry for more than 38 years.
Their service to their customers is witness that they are always providing 100% whenever a flower arrangement is needed by their customers in Johannesburg. May it be for a same day delivery or not.
We are also grateful that they are transparent to their customers as they have posted their delivery rules on their website, at least it would prevent any misunderstanding with the customers.
Unquestionably, we can definitely say that Flora Niche deserves to have a title that it is the most trusted online florist to date.
WHAT PEOPLE LIKE
BEAUTIFUL ARRANGEMENTS:

We are impressed on how their florists passionately arrange these flowers depending on the occasion that you need them.

PROMPT DELIVERY & TRANSPARENCY: They never fail to deliver the flowers on time and if there will be a hiccup on your order, they will inform you right off the bat.
ON-SITE REVIEWS: You can feel the love and care on the testimonials that was left by their customers on how great they are in what they do.
PRODUCTS
ROSES/ROMANCE:

From R 425.00

BIRTHDAY: From R 395.00
SYMPATHY: From R 550.00
DELIVERY AND PAYMENT
Orders by 13h00 (CET) for guaranteed same day deliveries.

Beyond 13h00, it is still possible for a same day delivery, but they will let you know the status of it if it can be done.
Orders by 12h00 on a Saturday for same-day deliveries.
They deliver daily during office hours and on Saturdays.
Some deliveries only take place in the afternoon. Please be patient.
For Sunday & Public Holiday Delivery, Remote and/or outback areas and Nobody home at time of delivery, recipient will be contacted to make suitable delivery arrangements and if changes are needed to be done with your order due to the availability of the flowers.
They accept the following payment methods upon ordering online: MasterCard, Visa, PayPal, and Ozow.
2. BLOSSOMS & CO.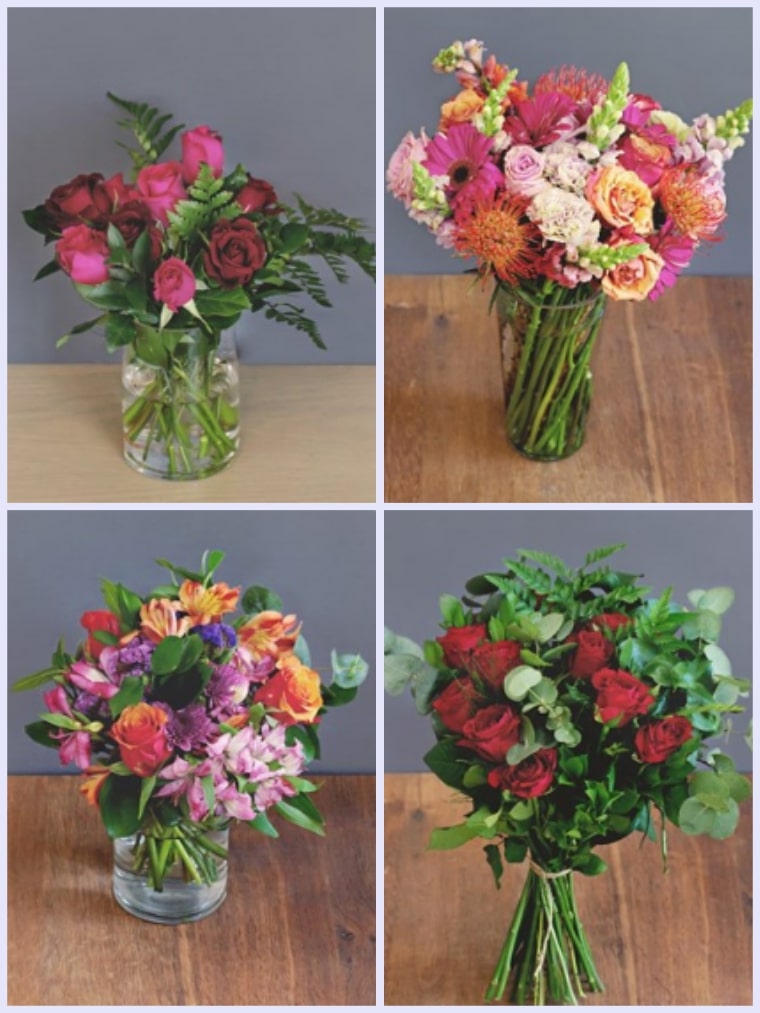 Blooms and Co. Florist is owned by a professional florist named Dennis Bushby. He has over 15 years of experience in the industry which is very evident on he handles his business. The shop is well known for their collection of different products ranging from fresh cut flowers to ceramics and handmade baskets.
| | |
| --- | --- |
| SPECIALTY | Fresh, seasonal flowers |
| SELECTION SIZE | Large |
| STARTING PRICE | Starts at R295 |
| DELIVERY FEE | Calculated at checkout |
| WEBSITE | http://www.bloomsandco.co.za/ |
| SOCIAL MEDIA | |
| CONTACT DETAILS | (011) 883 0060 or +27814779077 |
WHAT PEOPLE LIKE
MODERN FLORAL DESIGNS. The shop never stops from creating their own and unique flower arrangement styles. They always see to it that they are updated with the trend and they are able to provide the best quality of products that their clients truly deserve.
SAME DAY DELIVERY. The shop offers same day delivery in Sandton, Morningside, Bryanston, Sloane Park, Rivonia, Rosebank, Craighall, Hyde Park, Parktown, Sandhurst, Houghton, Woodmead, Sunninghill, Fourways, Randburg, Cresta, Northcliff, Fairland, Ferndale, Randpark Ridge, Hurlingham, Bordeaux, Linden, Johannesburg & Nationwide in South Africa
GOOD CUSTOMER SERVICE. The team makes sure to always keep their lines open so they guarantee that they are reachable anytime, anywhere. They also pride themselves with a secure and fast transaction.
PRODUCTS
Valentine's Day – R415 to R800
Mother's Day – R295 to 600
Father's Day – R270 to R600
DELIVERY AND PAYMENT
Visa, American Express, Mastercard, SnapScan, Peach Payments
3. FLORAL D' LIGHT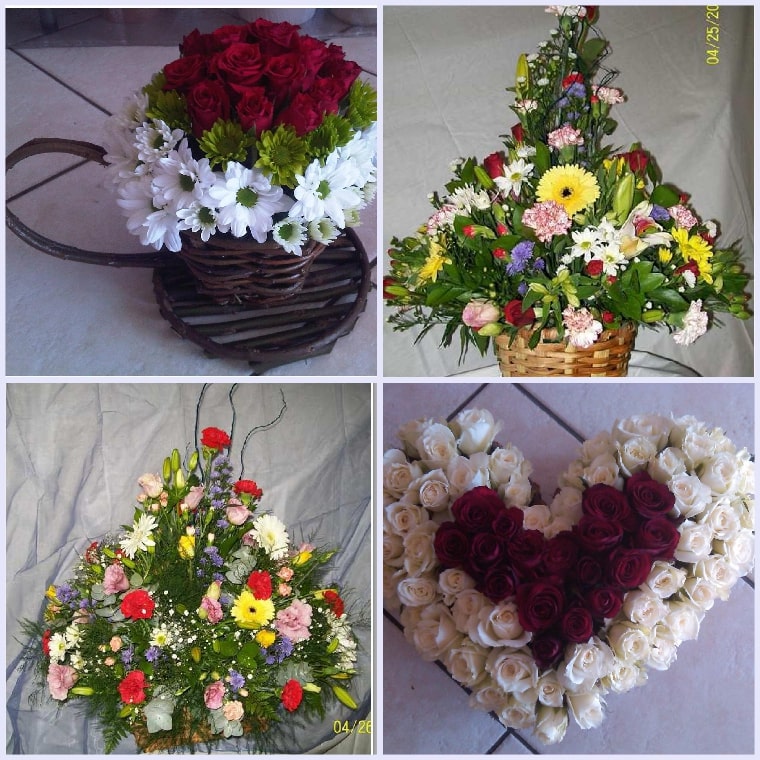 Floral d' Light is also one of the veterans in Johannesburg when it comes to creating stunning flower arrangements. In fact, their team has gained 20 years of experience servicing not only the locals of the area but also in its nearby towns and cities. The shop takes much pride in the quality of their products and services and they would love for you to trust them in handling your flower orders.
WHAT PEOPLE LIKE
LARGE COLLECTION. The shop sure has so much to offer starting from their natural and artificial flower products, to their gift baskets and of course their wonderful delivery services. Whatever kind of flower and gift products you might need, they can guarantee that they will help you get one.
EASY TO COMMUNICATE WITH. Floral d' light gives so much importance to their clients and their utmost priority is to give them the best service that they could ever have. So, they secure that their lines are always open for any queries and assistance you may need.
DISCOUNT COUPONS. Who would not want less expenses, right? Part of the great service of the shop is offering their clients the options to decrease their expenses while still enjoying the greatness that is flower products.
PRODUCTS
Flower Baskets – R350 to R600
DELIVERY AND PAYMENT
The shop offers same day delivery however if you place your order after 11AM, it will be listed for the next day delivery.
4. AUCKLAND PARK FLORIST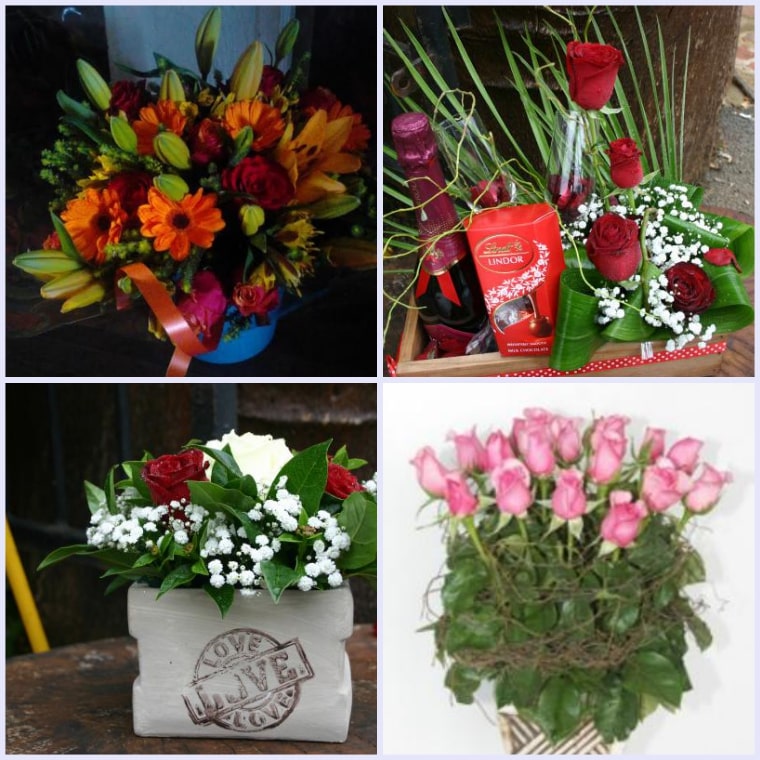 Auckland Park Florist is strategically located in the trendy suburb of Mellville, providing services to the greater Johannesburg area. They are best known for their excellent delivery services as they willingly arrange deliveries even across the country. They also go extra mile in providing only the freshest and finest flowers that you can find in the area, so really, they are one of your best choices.
| | |
| --- | --- |
| SPECIALTY | Original design flowers and good delivery service |
| SELECTION SIZE | Large |
| STARTING PRICE | Starts at R450 |
| DELIVERY FEE | Calculated at checkout |
| WEBSITE | http://www.aucklandparkflorist.co.za/ |
| SOCIAL MEDIA | |
| CONTACT DETAILS | 079 021 2735 |
WHAT PEOPLE LIKE
AFFORDABLE ITEMS. Auckland Park Florist strive hard to be able to provide the greatest quality of flower products but in minimal expense. They want the people in Johannesburg to experience and see for themselves their own original designs without having to worry too much about their budget.
FLOWERS FOR ALL OCCASION. Whether you are having a grand birthday party that needs some floral decorations, or simply a fine Sunday that you think deserves to be celebrated with a simple basket arrangement, they all got it for you. They have a large selection flowers, all varied in design to perfectly match the occasion or season.
PRODUCTS
DELIVERY AND PAYMENT
All delivery charges are already accounted in the product price for as long as the address is within immediate area, otherwise you might need to add extra delivery charge.
5. FLOWERS & CO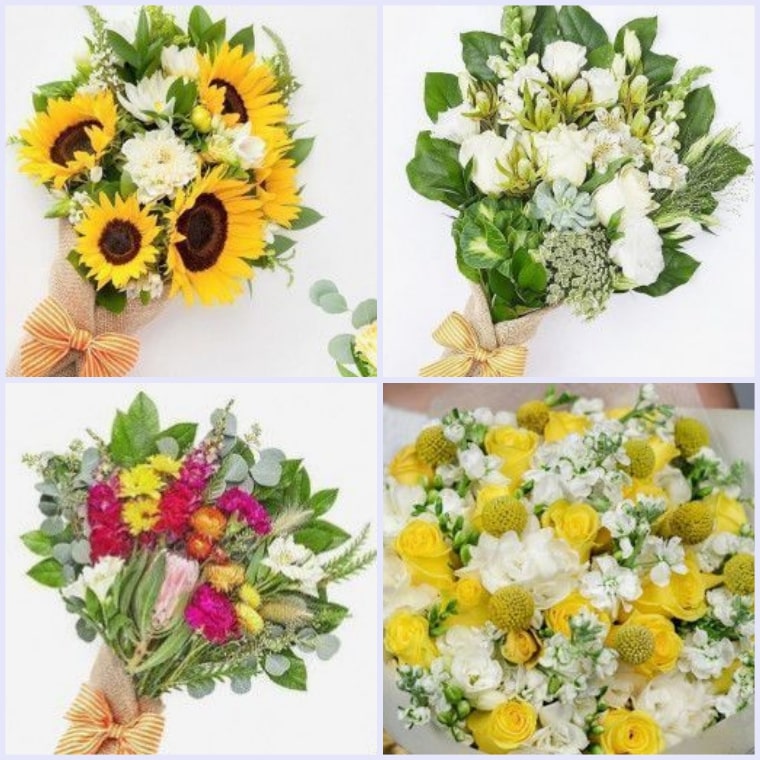 Flowers & Co believes that sending flowers does not always have to be expensive, must be simple, and most importantly, beautiful. The shop guarantees that their flower products are always kept fresh and of high quality. They even source their products directly from farms of Cameron Highlands.
| | |
| --- | --- |
| SPECIALTY | |
| SELECTION SIZE | Large |
| STARTING PRICE | Starts at R460 |
| DELIVERY FEE | Calculated at checkout |
| WEBSITE | https://www.flowersandco.co.za/ |
| SOCIAL MEDIA | |
| CONTACT DETAILS | +65 3163 9387 |
WHAT PEOPLE LIKE
EXTENSIVE COLLECTION. Flowers & Co does not only promise the finest, fresh flowers, but also other gift items that will surely complement with your floral products such as fruit baskets and gift hampers.
AFFORDABLE PRICES. The shop wants to make their shop a go-to place of whoever wants beautiful yet affordable flower products. Without compromising any quality of their items, the shop is able to set customer-friendly prices.
GREAT SERVICE. The shop prides itself with their wonderful customer service which includes providing plant care tips that can be found in their website.
PRODUCTS
Mixed bouquets
Flowers in a vase
Mixed bouquets
DELIVERY AND PAYMENT
Delivery service is typically free of charge and payments can be settled via Visa and Mastercard.
6. PADDY GIBB
7. AMOR FLOWERS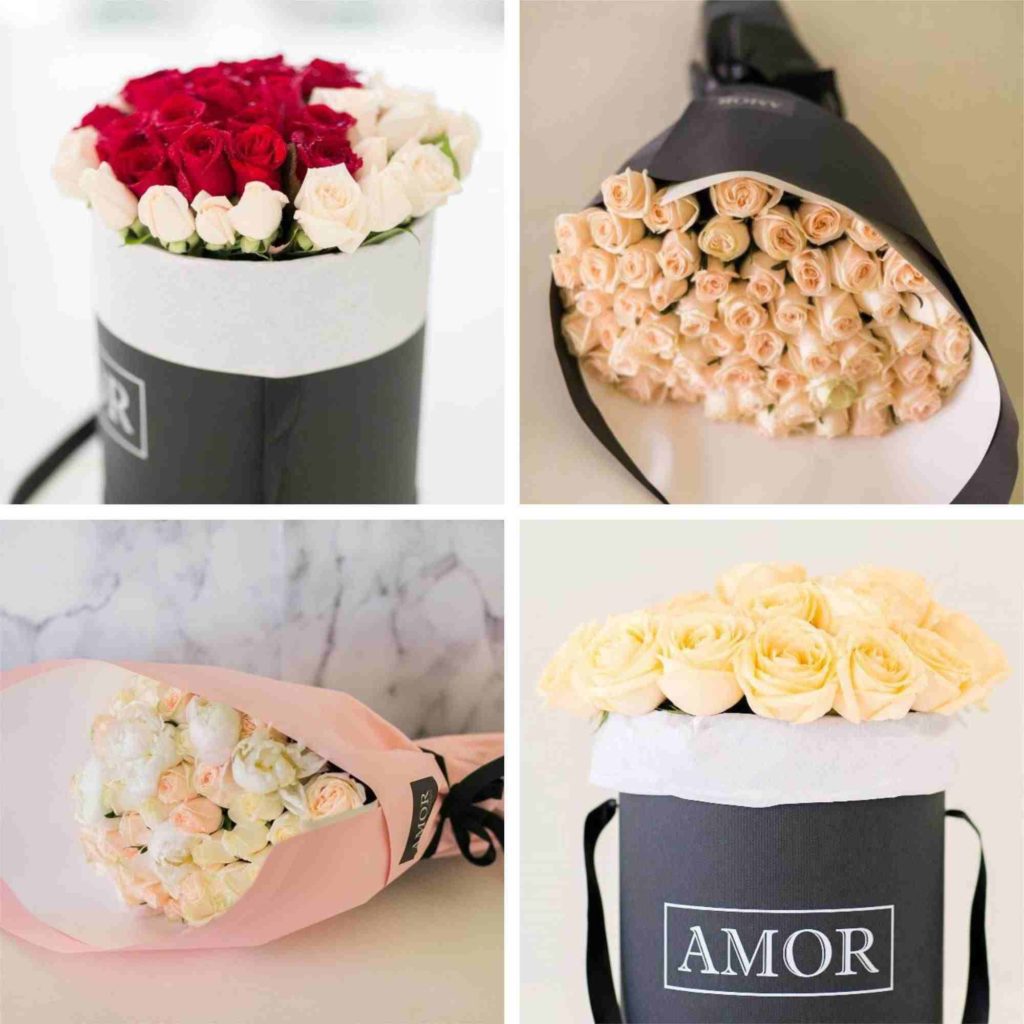 Amor Flowers is an online luxury floral boutique with the goal of sharing in the everyday African love story, hence its name.
They want to be able to provide elegant floral gifting and floral arrangements for the modern day.
One thing to note is that they have a small selection size, so you don't have a lot of options for ready designs. However, they do offer bespoke floral arrangements for customers.
WHAT PEOPLE LIKE
BESPOKE ARRANGEMENTS. Amor Flowers makes up for its small selection by allowing their customers to customize their arrangements to make them truly unique and personal.
SAME DAY DELIVERY. They make it easy for anyone to show their love through flowers by offering same day delivery options. However, the cutoff is at 10am on the day of delivery, so you still have to make sure to place your orders early.
PRODUCTS
Flower bouquets and arrangements
DELIVERY AND PAYMENT
Contact for more information on delivery and payment.
8. FRANZ GABE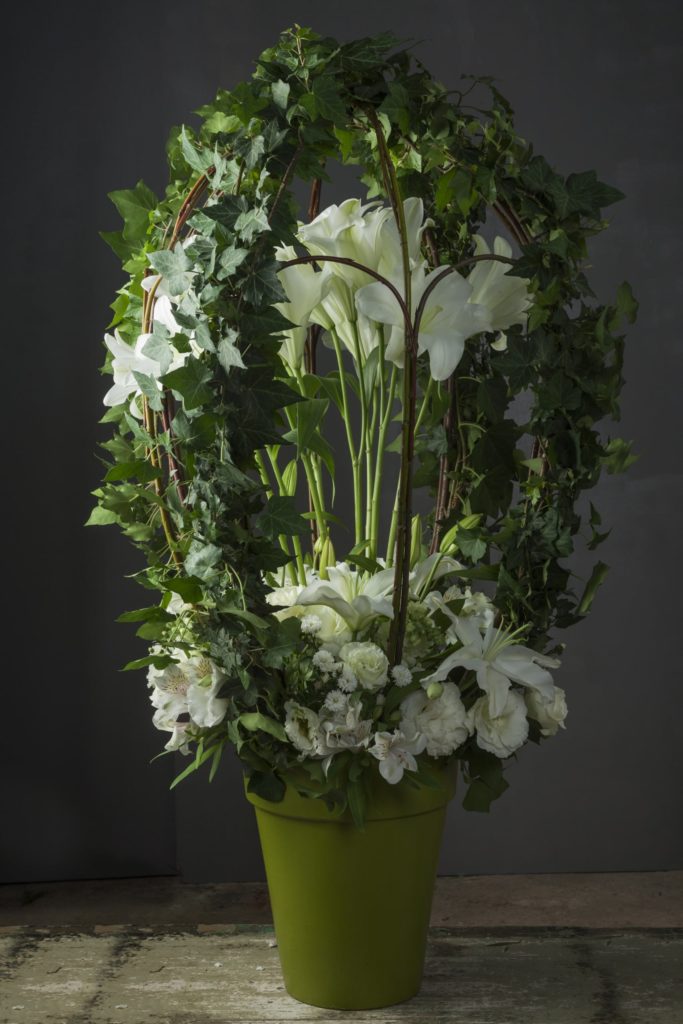 Next on our list is Franz Gräbe Flowers & Flower Couture.
As their saying goes, "We create today, tomorrow we start from nothing. That's the process. And our success."
We seldom find a flower shop that is as humble yet successful as Franz Gräbe Flowers & Flower Couture. Compared to other online flower shops, they have a vision that drives this creative team in a parallel reality that is completely different but equally intense.
This flower shop never fails to be on top of the newest trends, constantly reinterpreting them, and thus conceptualizing its own distinct style. "Disposable art," as they call their work, "is beautiful for a moment, fleeting, and then gone."
Their creative consistency ensures ongoing media coverage, with their creations appearing on the covers and pages of the country's leading lifestyle and fashion magazines.
That's why placing your trust in them for your flower delivery needs won't be put into waste
WHAT PEOPLE LIKE
SAME-DAY DELIVERY. They offer same-day flower delivery in Johannesburg to most suburbs. Just make sure to place an order before 10:00 AM
GREAT SERVICE. The shop prides itself on its great customer service which includes providing top-of-the-line flower arrangements and services based on your needs
PRODUCTS
Flowers in Vase
Flowers in Hat Box
Flowers in Gold Paper
Wedding Flowers
Flowers for Events
Flower Couture
DELIVERY AND PAYMENT
Franz Grabeis does not use any courier or postal services as they have their own well-trained delivery staff. This is because they want to ensure that the flowers that is carefully packed would be delivered with delicacy. They offer same-day flower delivery in Johannesburg to most suburbs. Just make sure to place an order before 10:00 AM. PayFast is their mode of payment.