There are so many preparations to do when you are expecting a child. You have to identify the best hospital, the best doctors, and when the baby comes you have to buy durable cribs, comfortable pillows and blankets, and non-chemical baby bath essentials. It is just too much work. Thankfully, gift shops now offer baby hampers that include all baby items that you might need not only for newborns but also for toddlers, and the mommy of course. Take a quick at the list of your 5 best options for baby hampers in Hongkong.
1.      GIFT HAMPERS HK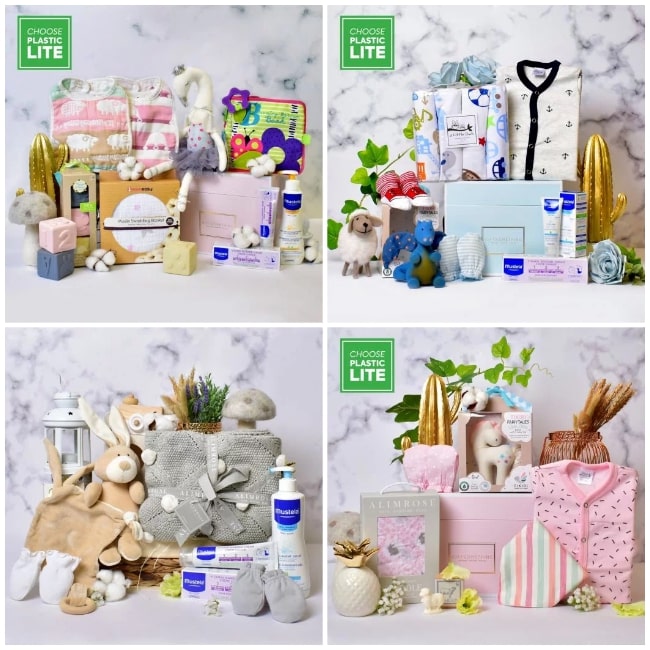 Gift Hampers HK is one of the premiere online gift shops in Hongkong. They have all kinds of gift items appropriate for any kind of event such as mid-autumn festival, Valentine's Day, Christmas, etc. Their staff is well diverse that is why they come up with lots of ideas when it comes to creating gift products especially baby hampers.
WHAT PEOPLE LIKE
100% SATISFACTION. The shop prides itself with their customers' good reviews when it comes to their service and products. They are always satisfied with the service that they are getting that is why they keep on coming back to the shop for more items.
FREE DELIVERY. Nothing seems better than knowing that you get to have your items delivered without any extra charges especially for baby hampers that are normally bought in bulk and non-handy items.
PRODUCTS
Baby Girl Hamper – $500 to $3000
Baby Boy Hamper – $500 to $3000
Unisex Hamper – $500 to $3000
DELIVERY AND PAYMENT
PayPal, Visa, Mastercard, American Express
2. GIFT SOMETHING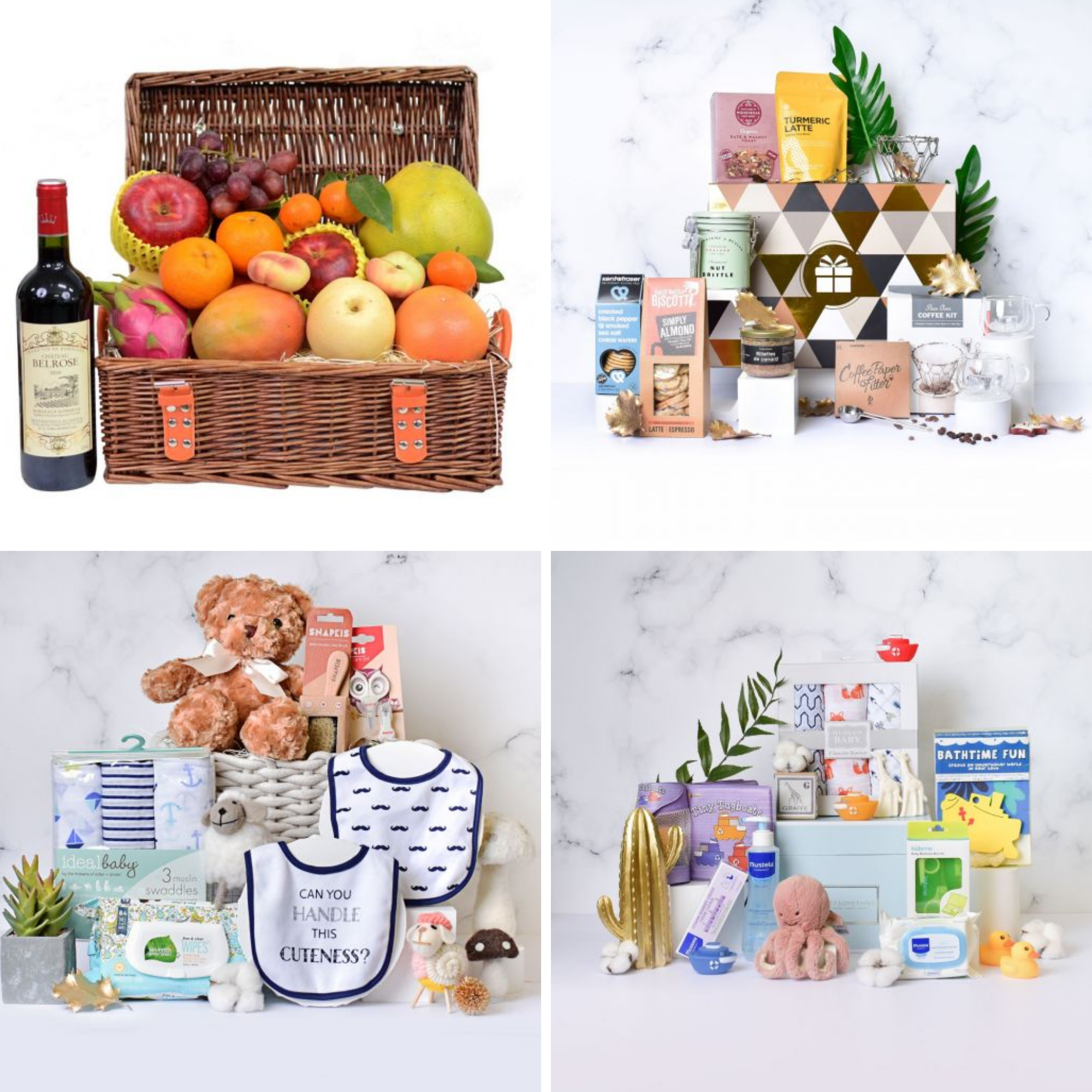 Gift Something has multiple hampers for you to choose from– whether you're looking for a gift for a parent or a god child, they're sure to have something in store. They're a one-stop shop for all your gifting needs, offering items that you won't see often. All their items are unique and lovely, something that will be enjoyed by any recipient.
WHAT PEOPLE LIKE
FREE DELIVERY. Who doesn't love lessened fees? With Gift Something, you'll be able to find the item you need without any worries of additional fees, as they offer free delivery wherever you are in Hong Kong. Truly a gift for someone shops online regularly.
WIDE RANGE OF PRODUCTS. From flowers and books to baby hampers and adult gifts too, you'll definitely find something you'll want to buy from their shop. They have a wide variety of options for you to choose from.
PRODUCTS
Lifestyle
Books
Electronics & Gadgets
Novelty
Kid's Gifts
Flowers
Hampers
DELIVERY AND PAYMENT
PayPal, VISA, MasterCard, American Express
3.      HUNTER + BOO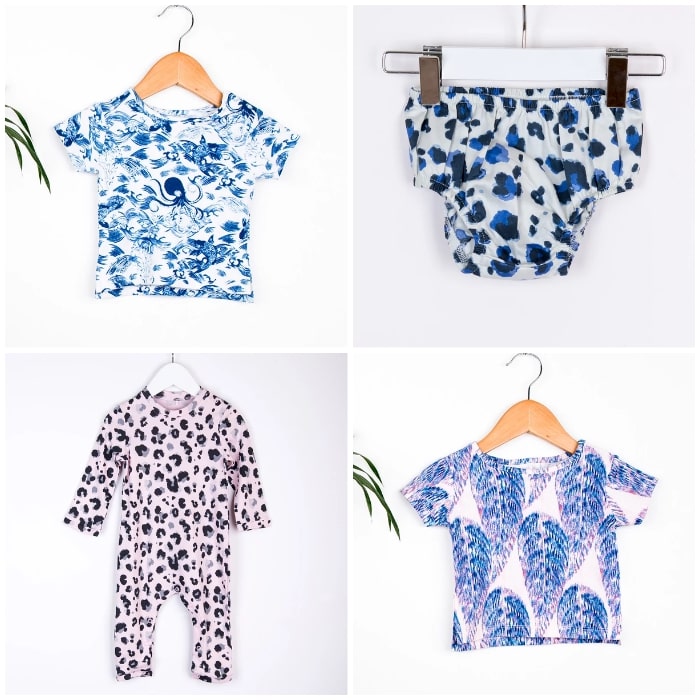 Sisters Beth and Sarah Medley founded the shop in honor of their love for fashion, art, and nature along with the goal of helping others improve their lives through their product collection. With this in mind, they are able to establish a shop that answers to the needs of people in Hong Kong especially gift hampers.
WHAT PEOPLE LIKE
FREE SHIPPING. The shop offers to deliver your orders without any extra charges so you can really make the most out of your purchase. They also offer this perk to the people of the UK!
LARGE SELECTION. The shop contains various hampers which stores different items. You may choose from the options given. Upon clicking on your choice, you can also find a listing of what's included in the basket.
PRODUCTS
Tops – $17 to $50
Bottoms – $17 to $39
Sleep Wears – $45
DELIVERY AND PAYMENT
AMEX, PayPal, Visa, Mastercard, Apple Pay
4.      LALA GIFTS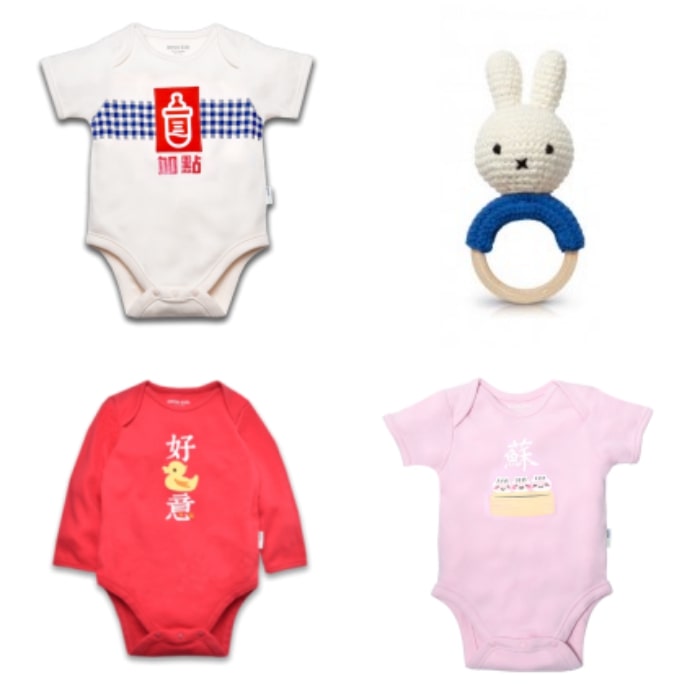 Lala Gifts is one of the largest and famous online stores that serves the area of Hongkong. They have a large collection of different kinds of items such as gift hampers, fruit baskets, and flower arrangements. Their merchandise include Japan famous Pablo Cheese, Royce chocolate, France Bordeaux wine etc.
| | |
| --- | --- |
| SPECIALTY | Baby gifts |
| SELECTION SIZE | Large |
| STARTING PRICE | Contact the shop for the price list |
| DELIVERY FEE | Calculated at checkout |
| WEBSITE | http://www.lalagifts.com.hk/ |
| SOCIAL MEDIA |   |
| CONTACT DETAILS | 9793 0141 |
WHAT PEOPLE LIKE
GOOD CUSTOMER SERVICE. Striving to be the best shops that provides flowers and other event needs, they established a good and efficient system of customer service. As such, their staff are all friendly yet professional in dealing with clients.
PRODUCTS
Baby Boy Gifts
Baby Girl Gifts
DELIVERY AND PAYMENT
Bank Transfer, Credit card
5.      BaoBae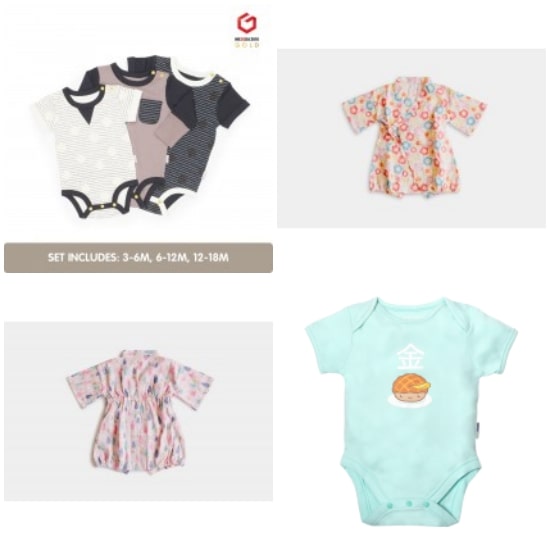 BaoBae has a huge inventory of designer infant and toddler clothing, strollers, and more personalized baby items. Their products are perfect for expecting parents, godparents, aunties and uncles who are still thinking about what kind of gift to give their little ones.
WHAT PEOPLE LIKE
DETAILED ITEMS. What is commendable with the shop is they put details on every item. For instance, they will indicate the price and put a note if included therein is the delivery charge. They also lists out the items that can be found in the hamper.
LARGE SELECTION. Not all shops offer a wide selection of get well soon hampers. Thankfully, BaoBae has numerous hampers to choose from which contains different items. .
 
PRODUCTS
Baby Boy GIfts – $142 to $700
Baby Girl Gifts – $400 to $500
DELIVERY AND PAYMENT
Visa, Mastercard, AMEX, Discover
6. Petit Tippi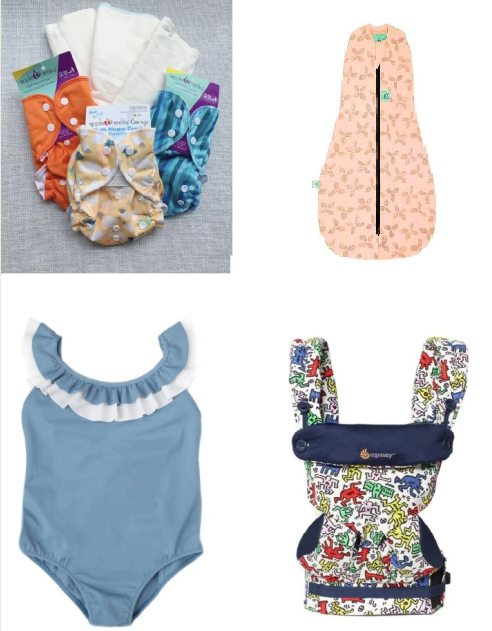 Babies are truly fragile that is why in choosing the products for them, you have to be extra careful and select only the shops that have high credibility in securing the health and comfort of your baby. 
Petit Tippi is one of the best shops in Hongkong that can provide you with premium quality baby hampers filled with top quality products. From baby registry items to mother's care, everything can be found at Petit Tippi's baby hamper collection.
WHAT PEOPLE LIKE
AFFORDABLE PRODUCTS.

While Petit Tippi makes sure that all of their products are of the highest quality, they also see to it that these are affordable for everyone. With this, they offer their product at fair prices.

RELIABLE DELIVERY.

Along with their exceptional collection of baby hampers is their fast and free delivery service applicable to the entire area of Hongkong.
PRODUCTS
BABY HAMPERS
CLOTH DIAPERS
CARRIERS
PLAYMATS
DELIVERY AND PAYMENT
Payment methods are AMEX, Apple Pay, Google Pay, Mastercard, PayPal, Visa, Shopify Pay.
7. Malabar Baby

At Malabar Baby, the quality of the products isn't directly proportional to its price. Instead, the brand has been committed to producing and offering high-quality baby items that are affordable for all. A lot of the items are made with natural cotton, so you won't have to worry about them being too harsh for your child's skin.
WHAT PEOPLE LIKE
GREAT PRICE. Malabar Baby believes that great products need not be so expensive. This is why it isn't at all surprising that some of their items go as low as $18. You don't have to worry, though, since the quality doesn't dip like its price. 
HANDMADE ART. What makes Malabar Baby so unique is that their designs are one-of-a-kind. They achieve such a feat by painstakingly designing each by hand, to ensure precision and attention to detail.
PRODUCTS
Swaddles and blankets
Gift sets
Bedtime items
Bath time items
Play time items
DELIVERY AND PAYMENT
The shop accepts PayPal, Visa, and Mastercard.
8. Lotaipo Diaper Cake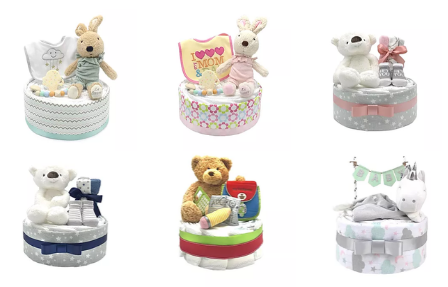 WHAT PEOPLE LIKE
GREAT CUSTOMER SERVICE. Lotaipo values their customers and their customers' experience with their shop, which is why they take great care to make every interaction the best, all the while ensuring that they can address the needs of their client base.
CUSTOM ORDERS. Lotaipo understands that every customer is unique in the sense that they have their own preferences and budgets. This is why they proudly offer the option to create your own Diaper Cake to fit your needs.
PRODUCTS
Mini diaper cakes
Various tiered diaper cakes
Custom-made diaper cakes
Special edition diaper cakes
Diaper cakes for twins
DELIVERY AND PAYMENT
The shop accepts Cash, Major Credit Cards, PayPal, and Bank Deposits for payments. 
9. KYLE & VIVIAN
In 2016, Kyle & Vivian launched with one simple goal in mind: to provide the residents of Hong Kong a means to access high quality baby fashion and toys from around the world.
Gradually, the collection grew but the quality did not dwindle. Nowadays, Kyle & Vivian is importing 90 percent of their catalogue items from countries like Netherlands, USA, UK, and Spain.
WHAT PEOPLE LIKE
QUALITY PRODUCTS. Children only deserve the best and Kyle & Vivian strives to help parents and guardians alike provide this for them. Everything on their catalogue is guaranteed to have been made with only the finest materials from the item's origin country. 
LOVELY DESIGNS. Given the diversity of Kyle & Vivian's catalogue, it isn't at all surprising that customers are treated to the most eye-catching designs for clothes, blankets, and accessories. These items will surely bring joy to both parent and baby alike.
PRODUCTS
Baby fashion
Blankets and swaddles
Accessories
Toys
Baby gifts sets
Home decoration
DELIVERY AND PAYMENT
The shop accepts payments made through PayMe, HSBC, UnionPay, ApplePay, PayPal, Visa, and Mastercard.
10. MOTHERCARE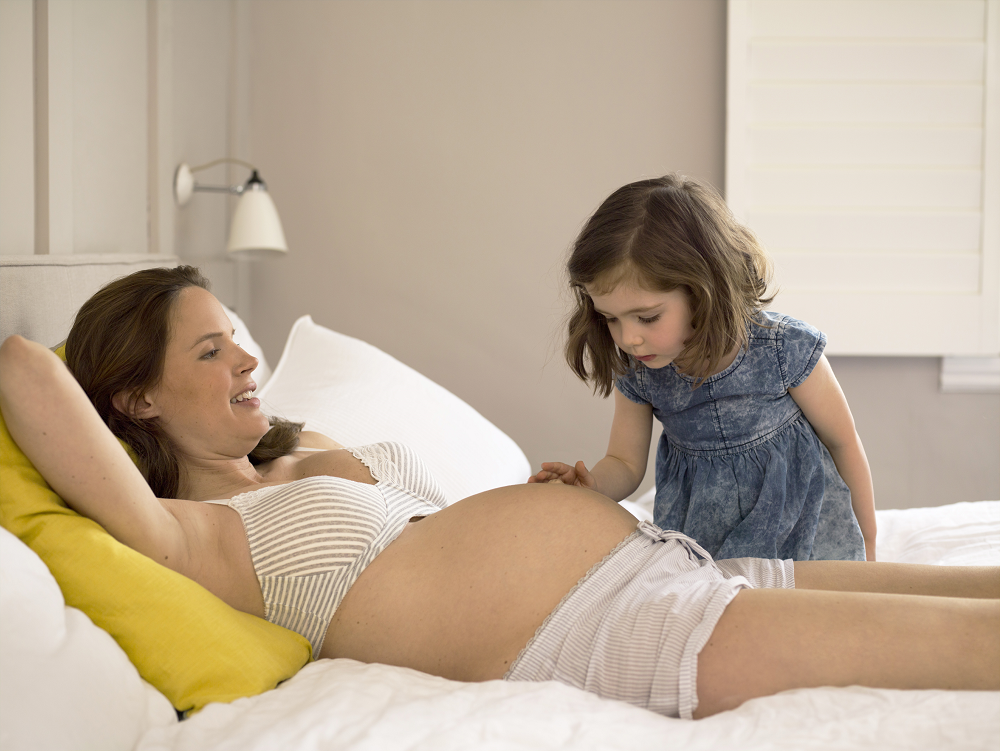 Mothercare's journey first began in 1961. After a couple of years in the business, the company launched its store in Hong Kong in 1992. Since then, Mothercare has been steady in its mission to provide the best quality baby items to the residents of Hong Kong.
The shop offers clothing for newborns and babies alike, as well as other baby essentials. 
WHAT PEOPLE LIKE
GREAT CUSTOMER SERVICE. With over 50 years of experience in handling items for babies and motherhood, Mothercare's team is well-adept at all things related to child rearing. So, if you ever find yourself stumped on which items to buy or how to decorate your home for kids, you can count on them to enlighten you.
DIVERSE SELECTION. Another great thing about Mothercare is that they never limit themselves to one brand or one main item to sell. They know that when it comes to bringing up kids, the list of essentials is quite long, and they constantly work to address the concerns of parents and guardians regarding this list.
PRODUCTS
Maternity essentials
Baby fashion
Strollers
Nursery and bedding items
Car seats and carriers
Bathing and healthcare essentials
Feeding and safety essentials
Toys and gifts
DELIVERY AND PAYMENT
Free delivery is applicable to orders above $800.
11. MY BABY GIFT

My Baby Gift is one of the best choices for bespoke gifts for babies, regardless of their gender. The shop is most known for their embroidery work, which leaves  a stunning pink or blue name mark on blanket, pillow, or clothing gifts.
| | |
| --- | --- |
| SPECIALTY | Customised baby gifts |
| SELECTION SIZE | Small |
| STARTING PRICE | $69 |
| DELIVERY FEE | $14 for next day delivery |
| WEBSITE | https://mybabygift.com/ |
| SOCIAL MEDIA |   |
| CONTACT DETAILS | +6598339818 | [email protected] |
WHAT PEOPLE LIKE
PERSONALISED GIFTS. Have your baby's name embroidered on his or her items with the help of My Baby Gift. This is one of the best ways to make the gift seem more personal. Not satisfied? You can also opt to create your own gift set instead of choosing one from their catalogue.
NEXT DAY DELIVERY. If you're in a rush to get some baby gifts on your hands, then you're just in luck since My Baby Gift can deviate from their standard 3-business day delivery and shorten it to the next day. The fee applied is $14 and they'll make sure to have everything arranged, packaged, and sent out for you immediately.
PRODUCTS
Gifts for girls
Gifts for boys
Unisex gifts
DELIVERY AND PAYMENT
The shop accepts payments through PayPal, Visa, and Mastercard.
12. THE GIFT

The Gift recognises the importance of gift giving to every culture, notably in Chinese culture. This is why they have made it their life mission to make the process of finding the perfect gift easier for all of their customers.
Their Baby Hampers are some of the best in the market, with a wide array of options to choose from, with the prices varying as well. 
WHAT PEOPLE LIKE
GREAT CUSTOMER SERVICE. Customers are the top priority at The Gift, which is why the shop makes it a point to emphasise satisfaction at all times. If you're ever in need of help, you can choose to send them an email and, regardless of time, they'll get back to you ASAP.
QUICK DELIVERY. Are you doing some last minute shopping? With The Gift, you won't have to worry about your orders taking too long to arrive, since their delivery options can get the gifts to your doorstep the next business day.
PRODUCTS
Baby hampers
Fruit Hampers
Chinese betrothal hampers
Congratulatory hampers
Flower arrangements
Seasonal hampers
DELIVERY AND PAYMENT
The shop accepts bank deposits, AliPay, WeChatPay, PayPal, and major credit cards for payments. Orders placed before 6pm can be delivered the next business day morning.
13.      DOTTY BEE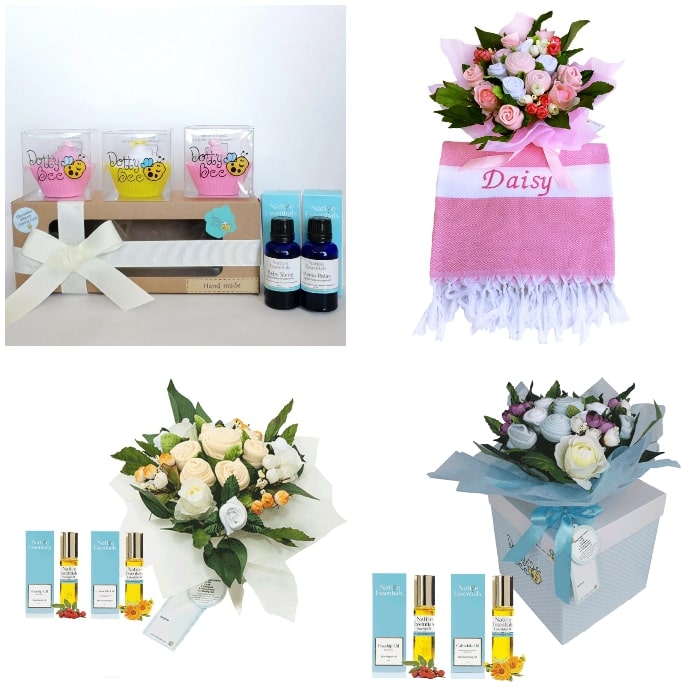 Dotty Bee incorporates their creativity in the business of selling baby hampers. The way that they package their baby hampers is really unique yet wonderful. Instead of using baskets or typical gift boxes, they creating bouquets especially for baby clothes. They roll the garments to look like flowers and then that's when they use wraps to create the illusion of wrapped bouquet.
WHAT PEOPLE LIKE
CREATIVITY. The shop really is remarkable when it comes to the packaging of their products. They use a different style of showing off their items which also come in handy. With this, you would no longer have to worry about wrapping them as gift because the looks from itself is already ideal for gift.
PRODUCTS
Baby Clothes Bouquets Hampers – $550 to $850
DELIVERY AND PAYMENT
AMEX, PayPal, Apple Pay, Google Pay, Visa, Mastercard
14.  COTTON PIGS

Cotton Pigs offers a new way to travel light with your little ones. They've started the trend of reversible clothes once again in Hong Kong, allowing you to pack twice as light than before!
What's more is that their clothes are made of premium quality cotton and are manufactured with precision and care, to ensure that your kids feel nothing but comfort.
Check out their cute gift sets and hampers on Cotton Pigs' website.
WHAT PEOPLE LIKE
Complimentary gift wrapping – Cotton Pigs provides complimentary gift wrapping for all of their adorable gift sets. Their packaging is also eco-friendly and plastic-free, using recycled materials where possible in their charming gift boxes and tissue wrapping to help reduce your carbon footprint.
Reversible Items – Cotton Pigs is known for its reversible clothing and items to sell. They make sure to maximize the price and of course, ensure that their customers get the highest quality of products, that's why they want you to have almost two clothing or design, in one!
PRODUCTS
Rompers & Dresses
Accessories
Gift Sets/Hampers
DELIVERY & PAYMENT
AMEX, Apple Pay, Google Pay, MasterCard, Paypal, VISA