Every kind of flowers holds a different meaning and symbolism. Some show love, some elicit purity, while others represent mourning. Whatever meaning or message you want to send to someone, you should always keep in mind to purchase only from the best. If you are living in Brampton, you might want to visit the shops of these florists that we have listed below.
1. BRAMPTON FLOWER SHOP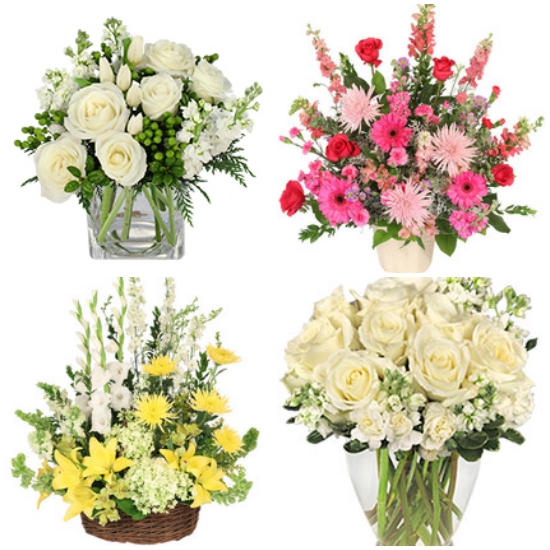 Do you need to get flowers for different events with such limited time? Brampton Flower Shop is your one-stop shop. They have lots of beautifully crafted flower arrangements ideal for each occasion. Whether it is for a birthday, anniversary, Christmas, or Valentine's Day, Brampton Flower Shop is always ready to serve you.
| | |
| --- | --- |
| SPECIALTY | Large flower bunches |
| SELECTION SIZE | Large |
| STARTING PRICE | Starts at $79 |
| DELIVERY FEE | Calculated at checkout |
| WEBSITE | http://www.bramptonflowershop.com/ |
| SOCIAL MEDIA | |
| CONTACT DETAILS | (905) 451-7214 |
WHAT PEOPLE LIKE
SEASONAL FLOWERS. The shop offers flowers that vary according to season so if you feel like upgrading the feeling of fall into your space, you might want to purchase fall-themed arrangements at the shop.
RELIABLE DELIVERY. The shop does not only guarantee that they can offer premium quality of products but they also pride themselves with their reliable and accurate delivery services.
PRODUCTS
Winter Flowers – $79 to $112
Sympathy Arrangements – $88 to $185
DELIVERY AND PAYMENT
American Express
2. IMPERIAL FLOWER SHOP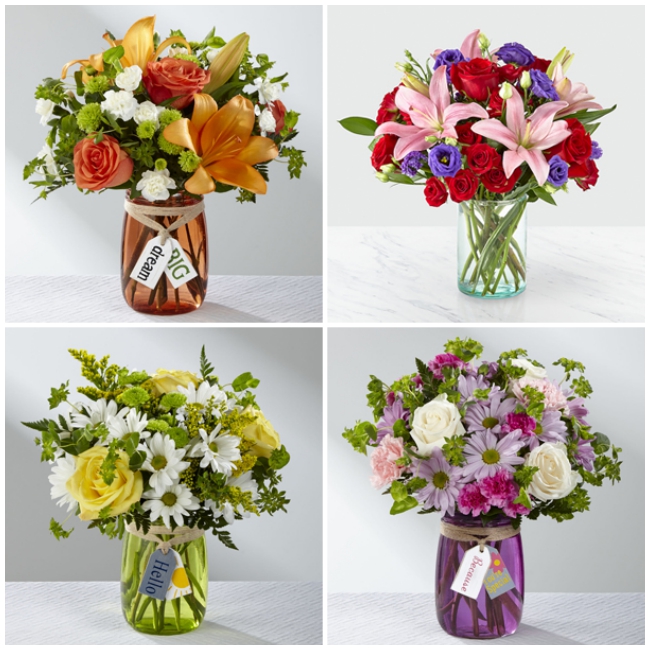 A wedding would definitely be incomplete without flowers that is why the Imperial Flower Shop provides a wide selection of wedding flower arrangements from bouquets to centerpieces. Need not worry because they offer these products at very affordable prices.
WHAT PEOPLE LIKE
SPECIAL OFFERS. The shop offers special arrangements that you may not instantly see at their normal collection. Beyond their featured products are the more premium quality once that are categorized under special products.
EASY TO ORDER. The shop has created a system that will make their clients' lives easier in terms of placing their orders because not only did they allow shop walk-ins, but they also enables web shop and phone call.
PRODUCTS
Bouquets – $35 to $51
Roses – $79 to $100
DELIVERY AND PAYMENT
Contact shop for information.
3. SHALIMAR FLOWER SHOP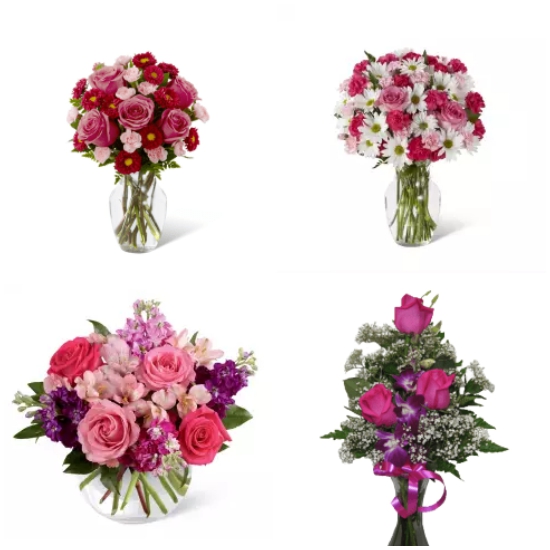 If you are in a hurry and badly need to send fresh flowers to someone, why not try Shalimar Flower Shop? They offer same day delivery services; guaranteed that they only use premium, farm-fresh flowers. Lessen your stress by leaving to them all the details, surely they will satisfy all your flower delivery needs.
WHAT PEOPLE LIKE
FREE DELIVERY. No need to worry if you just have enough money to purchase one decent flower arrangement because the shop offers to deliver your order straight to your doorstep without any extra charges.
GREAT SERVICE. The shop is applauded for their great customer service that is why they have kept a good relationship with their beloved clients who truly put their trust in the team when it comes to creating flower products.
PRODUCTS
Summer Flowers – $66 to $115
Romantic Flowers – $58 to $120
Thank You Flowers – $58 to $100
DELIVERY AND PAYMENT
Visa, Mastercard, AMEX
4. HEART LAKE FLOWERS & GIFTS, INC.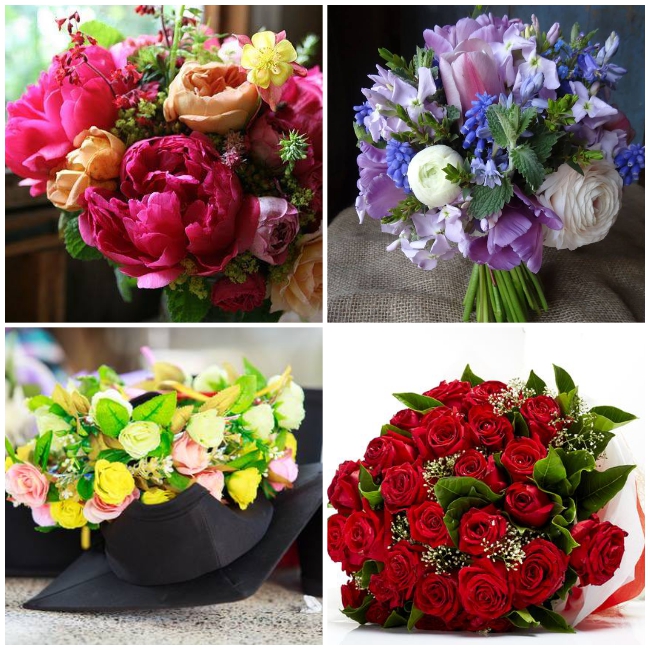 Heart Lake Flowers & Gifts, Inc. offers online shopping and delivery right in front of your door, suited best for their customers who are always on the go and do not have time to visit their physical shop. They also offer gourmet gift hampers that perfectly match their elegant flower arrangements.
| | |
| --- | --- |
| SPECIALTY | Fresh mixed bouquets |
| SELECTION SIZE | Large |
| STARTING PRICE | Starts at $54 |
| DELIVERY FEE | Calculated at checkout |
| WEBSITE | https://www.heartlakeflowers.com/ |
| SOCIAL MEDIA | |
| CONTACT DETAILS | 905-846-7142 |
WHAT PEOPLE LIKE
SAME DAY DELIVERY. In a rush to send someone fresh bunches of flowers? You may now avail the same day delivery service of the shop to make sure that your orders arrive instantly.
PRODUCTS
Sympathy Flowers – $54 to $130
Bridal Bouquets – $64 to $103
Summer Bouquets -$140 to $700
DELIVERY AND PAYMENT
Contact shop for details.
5. FLOWER DELIGHT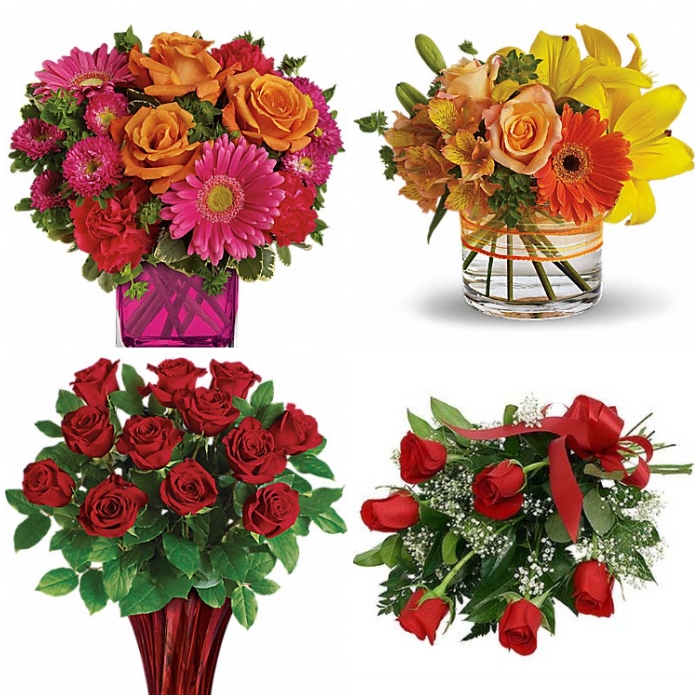 Aside from fruits, one thing that you can give as a gift to a sick friend is a bouquet of wonderfully looking fresh flowers and Flower Delight can help you with that. They offer delivery services to all areas of Brampton that are perfectly designed to make the patients delightful.
WHAT PEOPLE LIKE
AFFORDABLE ITEMS. The shop believes that high quality flowers must always be accessible to everyone- even those who do not have a large amount of money so they make sure to offer low price products but with premium quality.
VALUE FOR MONEY. The shop shows their appreciation to their customers for patronizing their products by giving them the best product that they all truly deserve.
PRODUCTS
Summer Bouquets – $45 to $80
Roses – $49 to $180
DELIVERY AND PAYMENT
Contact shop for queries.
6. OMNI FLOWERS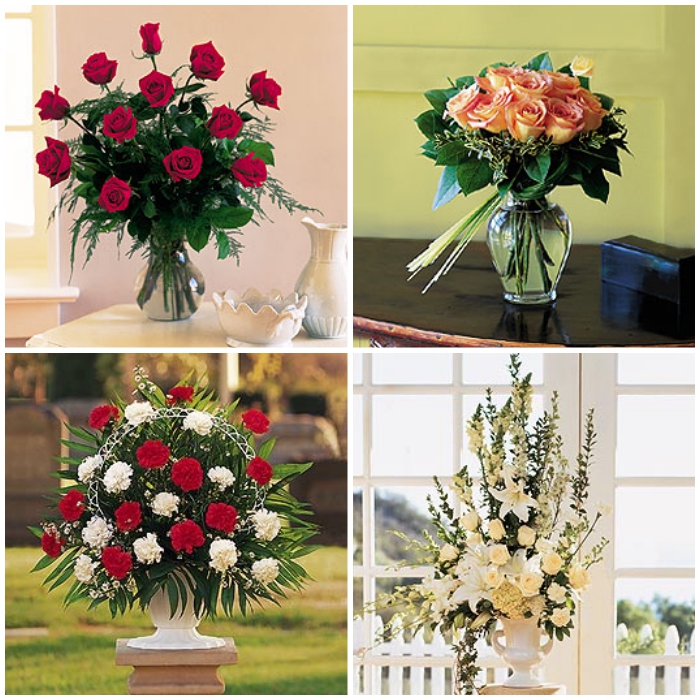 Planning for a romantic date? Or maybe a decent proposal? You may need to some elegant looking bouquets to make it more ideal. Search no more, Omni Flowers is your perfect match! They offer high quality flowers arranged into sophisticated bouquets at very affordable prices.
WHAT PEOPLE LIKE
ORIGINAL DESIGNS. The team of Omni Flowers strives hard everyday to make sure that they come up with new, beautiful, and unique sets of flower arrangements so their clients will always be served with only the best ones.
PRODUCTS
Roses – $25 to $100
Sympathy – $70 to $600
Wedding Flowers – $45 to $300
DELIVERY AND PAYMENT
Contact shop for information.
7. LAKESIDE GARDEN GALLERY

Located in Brampton across from the Heart Lake Conservation Park, Lakeside Garden Gallery first opened its doors to the public in 1984, with the dream of creating a different kind of gardening experience.
Lakeside Garden Gallery is committed to providing top quality service and products to the people of Brampton. Their offerings range from indoor and outdoor plants to custom floral arrangements.
WHAT PEOPLE LIKE
LARGE CATALOGUE. With over 18,000 square feet of indoor and covered display areas and over 6 acres of the nursery display area, Lakeside Garden Gallery produces some of the finest quality flowers, plants, and greenery in the area.
HOMEGROWN FLOWERS. As an independently-owned garden centre, Lakeside Garden Gallery makes use of homegrown flowers and greenery for their flower arrangements.
PRODUCTS
Everyday Floral
Sympathy Floral
Plants
Lawn & Garden Supplies
DELIVERY AND PAYMENT
Contact shop for information.