Sending flowers to someone may sound too old-fashioned but one cannot deny the fact that it is also one sweet gesture that certainly no one will ever get tired of. Just imagine receiving a bouquet of fresh roses on a random day or waking up with a basket of colorful lilies right next to your bed can already make your day. Make sure to share happiness and good vibes everyday by giving them fresh flowers especially made by these florists in Cambridge below.
1. CAMBRIDGE FLORAL DESIGNS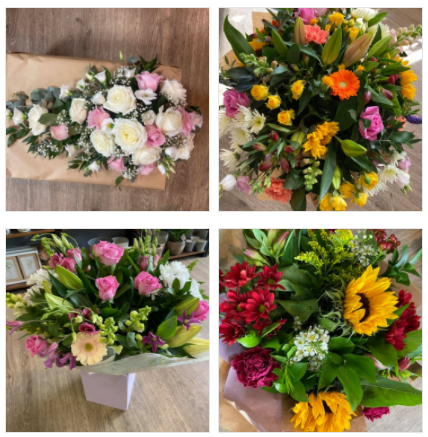 All the flowers and green plants provided by Cambridge Floral Designs are hand picked and carefully selected by the team to make sure that the products coming in and out of their shop are in best quality and always kept fresh. So, if you are looking for a reliable florist, make sure to tap Cambridge Floral Designs.
WHAT PEOPLE LIKE
AFFORDABLE PRICES. Even if you are working on a budget, you will still be able to afford an amazing arrangement of any flower that you desire because Cambridge Floral offers truly affordable prices of their collections.
LARGE COLLECTION. Shop 'til you drop at Cambridge Floral because they house a huge selection of fresh flowers that they turn into creative and beautiful flower arrangements appropriate to any kind of events.
PRODUCTS
Vase Arrangements – $42 to $75
Bouquets – $45 to $80
DELIVERY AND PAYMENT
Contact shop for details.
2. MILTON FLOWER SHOP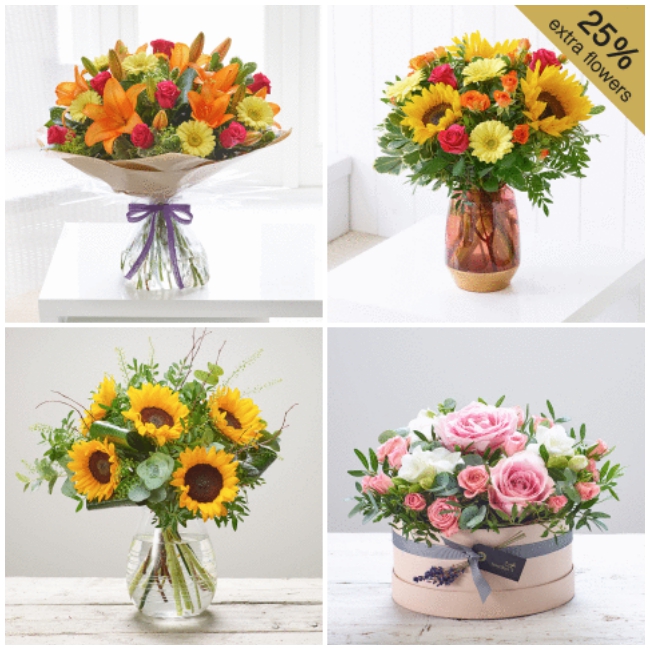 Milton Flower Shop is owned by Kelly Dean and Jo Ward who are both experts in the business and have been in the industry for over 25 years. With this, they are experienced enough to be able to handle all kinds of flower needs. To them, their clients' satisfaction must be the priority so they make sure to provide flowers only in premium quality.
WHAT PEOPLE LIKE
100% CUSTOMER SATISFACTION. The shop always prioritizes the happiness of their beloved customers that is why they always go the extra mile when it comes to providing high quality products and services.
PRODUCTS
Summer Flowers – $29 to $67
Get Well Flowers – $29 to $45
Best Sellers Flowers – $29 to $55
DELIVERY AND PAYMENT
Visa, Mastercard, Maestro, AMEX, Delta
3. FLOWERS BY: ELIZABETH JANE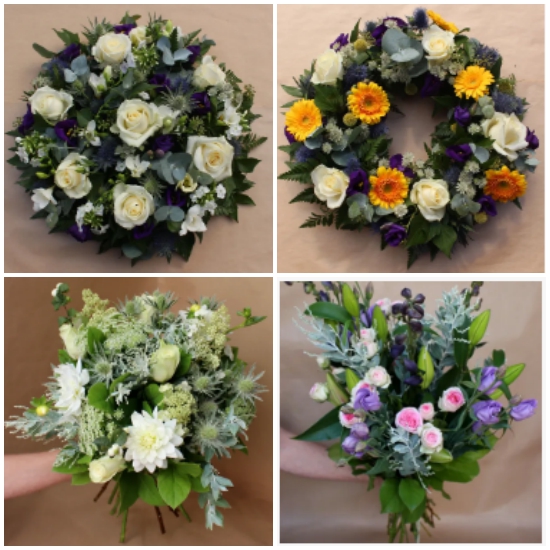 Flowers By: Elizabeth Jane is a flower shop that does not merely sell fresh flowers; they also incorporate their passion in art by playing with color, style, and texture and applying it to all their bloom products. The shop always makes sure that they create unique and stunning arrangements so they make it a point to never lose their artistic touch.
| | |
| --- | --- |
| SPECIALTY | Colorful hand bouquets |
| SELECTION SIZE | Large |
| STARTING PRICE | Starts at $39 |
| DELIVERY FEE | Calculated at checkout |
| WEBSITE | http://www.elizabethjaneflowers.com/ |
| SOCIAL MEDIA | |
| CONTACT DETAILS | 07834 267 323 |
WHAT PEOPLE LIKE
WORKSHOPS. The shop does not only willingly share the beauty of their flower products but they are also kind enough to share with you their styles and techniques in creating stunning floral designs.
FLORAL SUBSCRIPTION. You won't be missing out on the shop's flower collection because they offer floral subscription which can be done daily or weekly.
PRODUCTS
Sympathy Flowers – $50 to $212
Romantic Flowers – $39
DELIVERY AND PAYMENT
PayPal, Visa, Mastercard, AMEX, Discover, Apple Pay
4. CAMBRIDGE FLORAL DESIGNS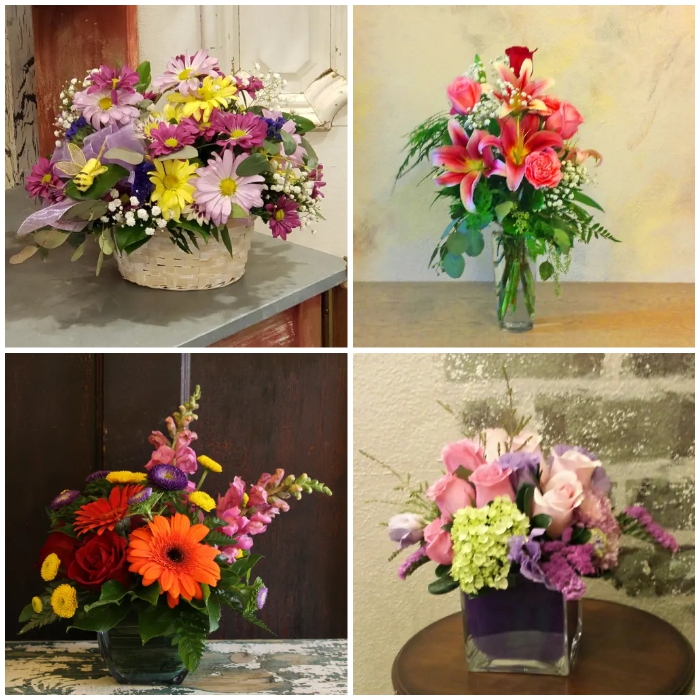 Aside from their truly stunning products, Cambridge Floral Designs prides themselves with their excellent customer service. They make sure to always provide them with premium quality products and service. They also have a good eye for detail so for your next event, make sure to partner with Cambridge Floral Designs.
WHAT PEOPLE LIKE
CREATIVE DESIGNS. Tired of the typical and old-fashioned designs? Why not check out the collection of Cambridge Floral Designs and be surprised with how creative their artists are.
FREE FUNERAL FLOWER DELIVERY. Funeral is truly a sorrowful event and there is no denying in that. The team understands that it is a very hard time for the people who were left behind by the deceased that is why they want to -help buy directly delivering flowers to funeral homes and without any extra charges.
PRODUCTS
Spring Flower
Sympathy Flower – $33 to $78
Summer Flower – $31 to $55
DELIVERY AND PAYMENT
Visa, Mastercard, PayPal, American Express
5. BARNWELL FLORISTS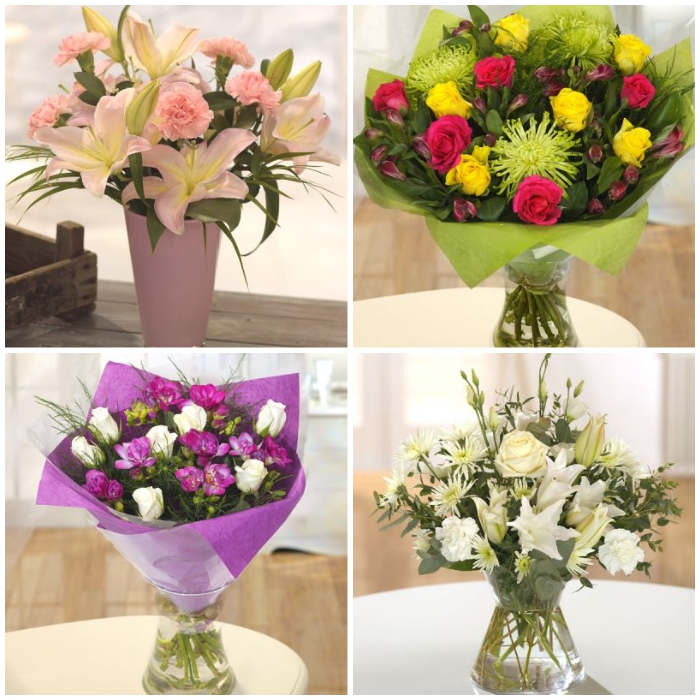 Barnwell Florists is the longest established flower shop in Cambridge having be opened since 1965. The team is run by a family of expert florists that are undoubtedly talented and creative which is evidently shown in their stunning and unique flower arrangement designs.
WHAT PEOPLE LIKE
AFFORDABLE PRICES. No need to worry if you think you don't have enough money to get yourself one decent set of flowers because Barnwell Florists think otherwise. They created a collection that they believe have reasonable and affordable prices for everyone.
PRODUCTS
Summer Flowers – $33 to $50
Get Well Flowers – $35 to $50
Spring Flowers – $35 to $50
DELIVERY AND PAYMENT
Contact shop for queries.
6. RADHIKA FLOWERS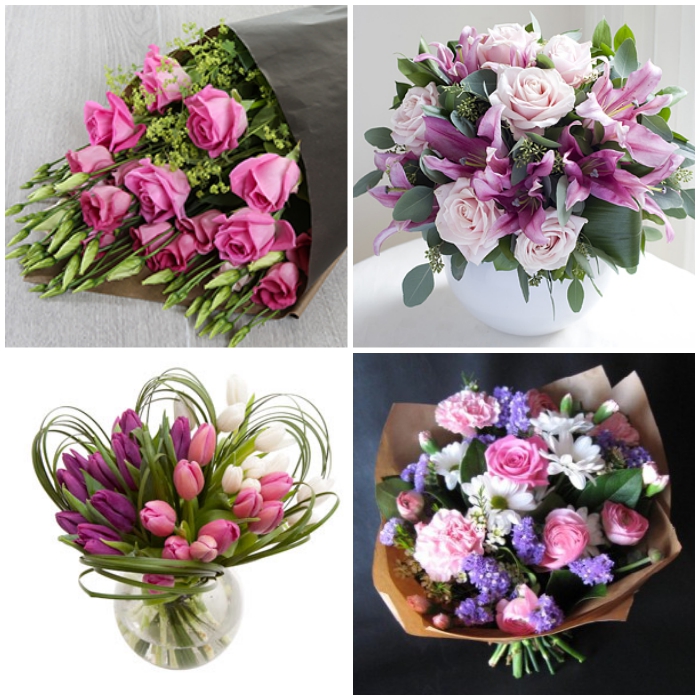 Radhika Flowers is known for their wonderful and unique floral designs that are originally created by their artistic team. Whether you need a simple one, or a bit extravagant; even for sorrowful events like funeral, the shop guarantees to assist and provide you with one.
| | |
| --- | --- |
| SPECIALTY | Weddings and sympathy flowers |
| SELECTION SIZE | Large |
| STARTING PRICE | Starts at $26 |
| DELIVERY FEE | Starts at $6.61 |
| WEBSITE | http://www.radhikaflowers.co.uk/ |
| SOCIAL MEDIA | |
| CONTACT DETAILS | 01223 847808 |
WHAT PEOPLE LIKE
CUSTOMER SATISFACTION. Nothing is more important than knowing that your customers are satisfied with your work that is why Radhika Flowers strive to create flower arrangements that are truly amazing and a service that is incomparable.
PRODUCTS
Arrangements – $26 to $72
Bouquets – $37 to $39
Hand-tied – $27 to $54
DELIVERY AND PAYMENT
Delivery runs from 9am-6pm every Monday to Friday and 9:30am-12:30pm every Saturday.