Expressing our emotions towards someone or something is not always easy, especially when we are dealing with an extraordinary feeling. Thanks to the vibrant and fragrant flowers, it is now easier to communicate what we feel inside. By sending these beautiful flower arrangements, we can now let out what we really feel. Check out the best florist in Newcastle that can help you choose the perfect flower arrangements for you.
1.      BELFLORA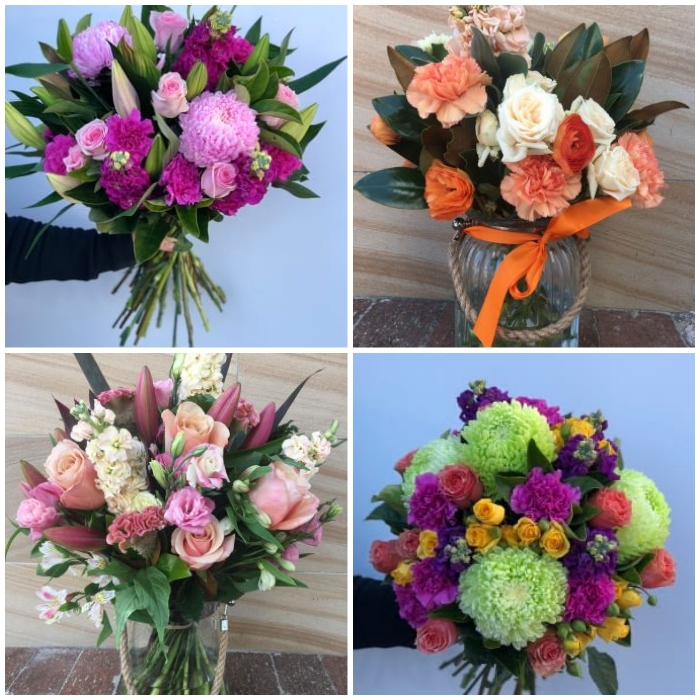 Beflora is strategically located at central suburb of Broadmeadow. The shop has been established in 1984 and is known as the largest single fresh flower retail store in Australia. The shop sells fresh cut flowers and notably known for creating premium floral designs that are appropriate to any kind of occasion.
| | |
| --- | --- |
| SPECIALTY | Fresh cut flowers |
| SELECTION SIZE | Large |
| STARTING PRICE | Starts at $6 |
| DELIVERY FEE | Starts at $10 |
| WEBSITE | http://www.belflora.com.au/ |
| SOCIAL MEDIA | |
| CONTACT DETAILS | 02 4969 6622 |
WHAT PEOPLE LIKE
AFFORDABLE ARRANGEMENTS. The shop wants their flower products to be highly accessible to everyone in Newcastle that is why they make sure that they sell these for very affordable prices.
LARGE COLLECTION. The shop has a large selection of flowers and arrangements in different kinds and colors so whatever kind of product you have in mind, most certainly that they have the same kind.
PRODUCTS
Bouquets – $60 to $180
Arrangements – $80 to $180
DELIVERY AND PAYMENT
Visa, Mastercard
2.      BLOOMS ON DARBY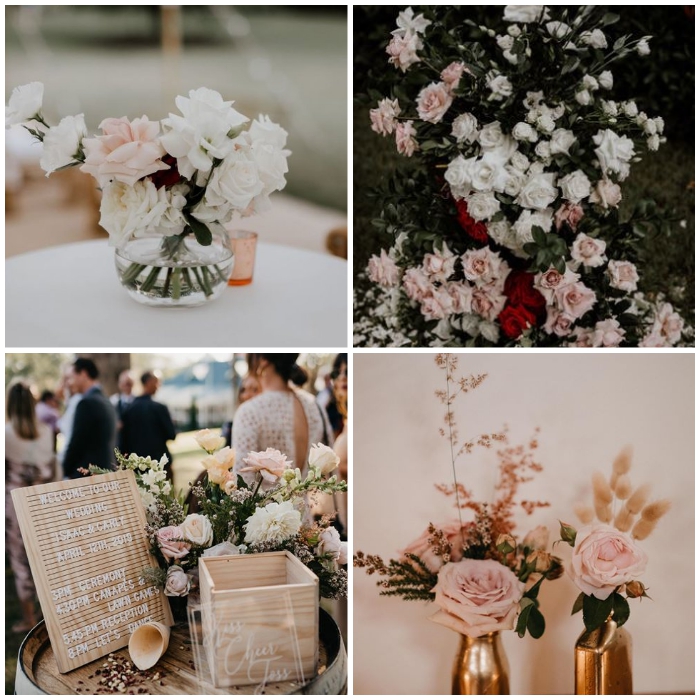 Blooms on Darby is a business built with passion and love by two women- a mother and a daughter. Both are experts in creating beautiful flower arrangements that are always on track with the current design trend. The team always comes up with original and unique designs that are truly stunning.
WHAT PEOPLE LIKE
STUNNING DESIGNS. The shop wows their clients with their creative and amazing floral designs that their team really put a lot of effort on. The combination of colors, texture, and style are the key components of their success.
CUSTOMER SATISFACTION. One of the priorities of Blooms on Darby is the satisfaction of their customers by giving them exactly what they paid for.
PRODUCTS
Wedding Flowers

DELIVERY AND PAYMENT
The shop offers same day delivery.
3.      NEWCASTLE FLORIST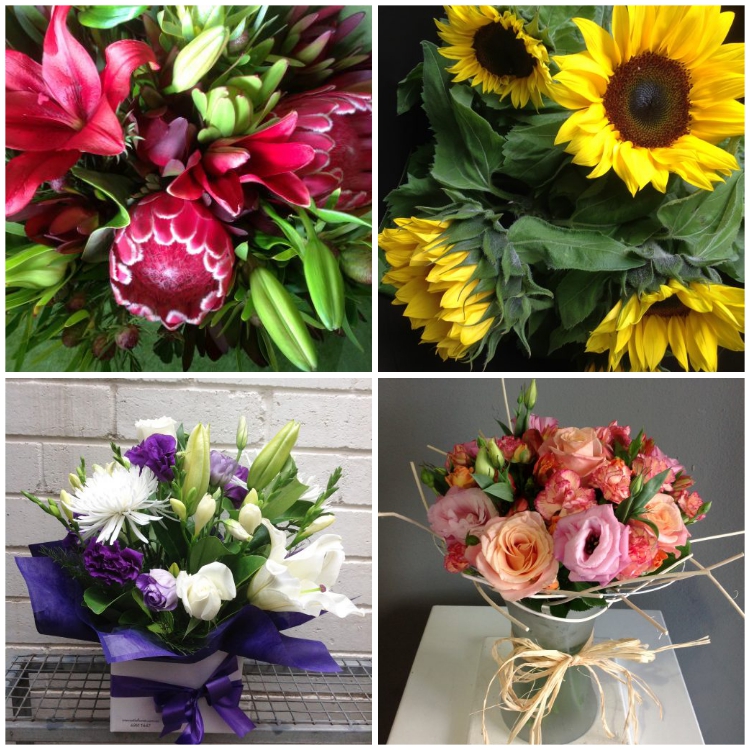 Newcastle Florist is a family owned and operated business that offers a large collection of fresh flowers that their creative team turns into wonderful and elegant flower arrangements. Whether you are looking for a floral design that is suitable for birthdays, weddings, or simple dinner, Newcastle Florist surely got your back.
| | |
| --- | --- |
| SPECIALTY | Elegant bouquets |
| SELECTION SIZE | Large |
| STARTING PRICE | Starts at $37 |
| DELIVERY FEE | Calculated at checkout |
| WEBSITE | http://newcastleflorist.com.au/ |
| SOCIAL MEDIA | |
| CONTACT DETAILS | 02 40235208 |
WHAT PEOPLE LIKE
EXTRA ITEMS.  Complete your gift package by adding extra items to your beautiful flower arrangement. The shop offers fruit baskets and gift hampers that will definitely go with any kind of floral design.
SAME DAY DELIVERY. As long as you place your order not later than 2pm, the shop promises to deliver your orders on the very same day.
PRODUCTS
Bouquets – $60 to $150
Roses – $37 to $240
Arrangements – $70 to $150
DELIVERY AND PAYMENT
Contact shop for queries.
4.      RONNIE'S FLOWER SHOP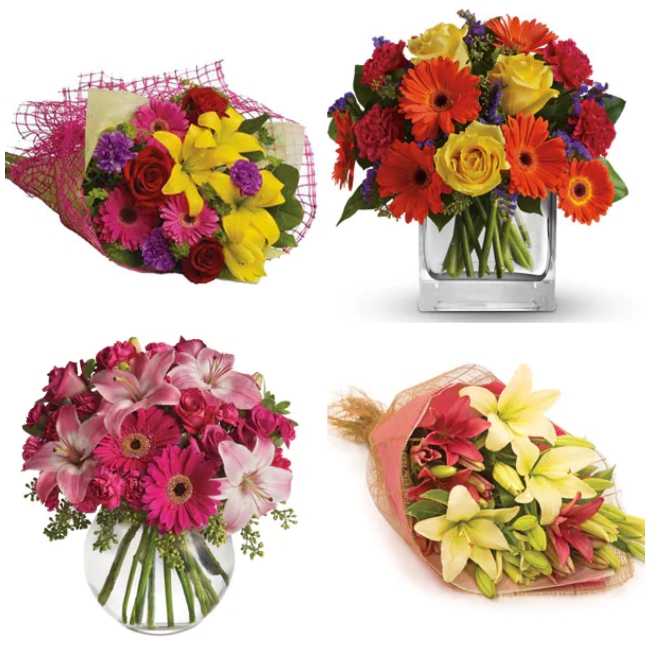 Ronnie's Flower Shop does not only prides itself with their beautiful flower arrangements, but their wonderful service, as well. The team was able to establish good and strong relationship with their customers and with that, they keep on coming back to them for more orders.
| | |
| --- | --- |
| SPECIALTY | Flowers for all occasions |
| SELECTION SIZE | Large |
| STARTING PRICE | Starts at $55 |
| DELIVERY FEE | Calculated at checkout |
| WEBSITE | http://www.cardiffflorist.com.au/ |
| SOCIAL MEDIA | |
| CONTACT DETAILS | 2 4954 9397 |
WHAT PEOPLE LIKE
LARGE COLLECTION. The shop offers a wide variety of flower arrangements starting from the simplest to the grandest one that are all equally elegant and high in quality.
PRODUCTS
Bouquets – $55 to $105
Arrangements – $65 to $150
DELIVERY AND PAYMENT
Contact shop for queries.
5.      NEWCASTLE FOREVER FLOWERS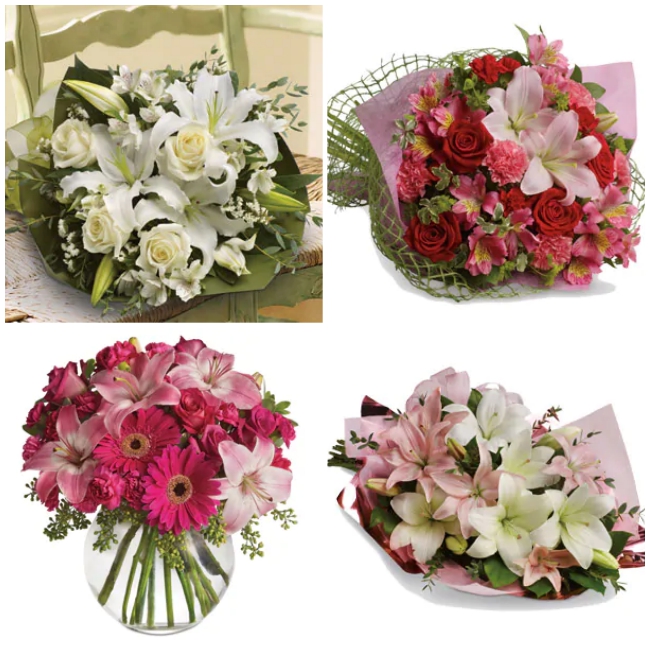 Newcastle Forever Flowers is a leading florist when it comes to artistic hand-arranged flowers. The team understands that flowers are important not only as gifts but as decorative items, as well that is why they strive to create floral designs in different styles that can accommodate all concerns.
WHAT PEOPLE LIKE
SAME DAY DELIVERY. Don't worry if you forgot to place your orders a day before the supposed delivery because with the kind of delivery service the Newcastle Forever Flowers offers, you can now be able to send flowers on the same day of order.
PRODUCTS
Arrangements – $73 to $200
Bouquets – $59 to $300
DELIVERY AND PAYMENT
Contact shop for information.
6.      EVERYTHING FLORAL FLORIST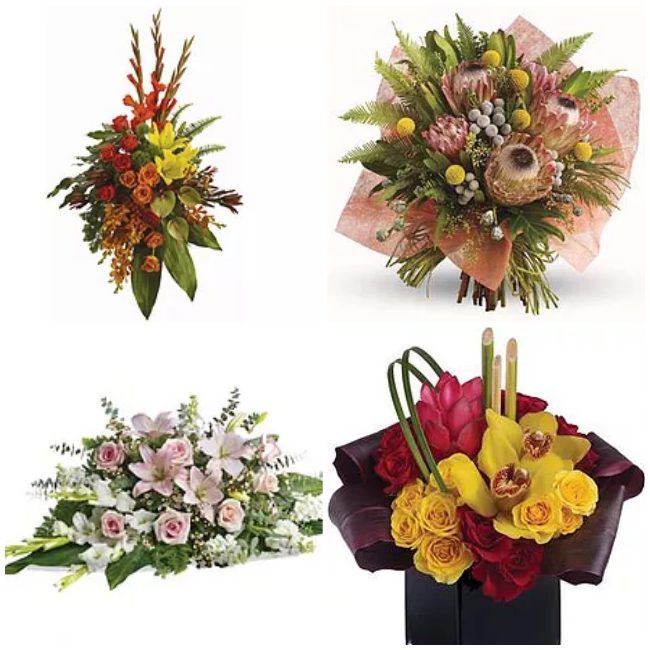 Everything Floral Florist is run by Alyn, an artistic person with passion and heart for creating stunning flower arrangements. The reason why he gets so many clients put their trust in him is his undoubtful skills into turning the simplest flower type into elegant floral arrangement.
WHAT PEOPLE LIKE
EXTENSIVE COLLECTIONS. Not only did the shop offer stunning flower arrangements, but they also sell gift hampers that will perfectly match any kind of flower products that you may want.
PRODUCTS
Tropical Flowers – $69 to $140
Natives Flowers –  $124 to $210
Sympathy Flowers – $84 to $150
DELIVERY AND PAYMENT
The shop is open 8:30am to 5:30pm from Monday to Friday and 9am to 12:30pm every Saturday.
7. MR ROSES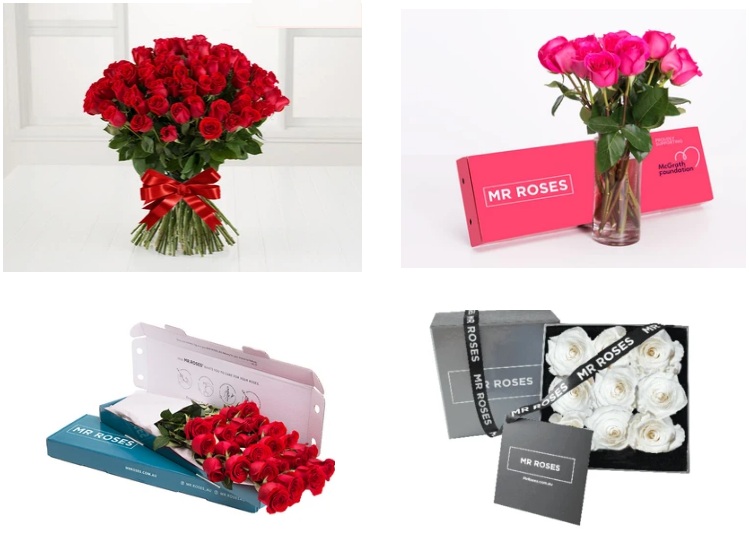 From the name itself, Mr Roses is a haven for rose lovers as the shop highlights their bountiful collection of fresh roses that come in different colors and arrangements, perfect for any kind of occasions and celebrations.
Aside from freshly picked roses, the shop also features some of their most elegant infinity roses arrangements, packed in stunning boxes that also vary in sizes. Some boxes is composed of 9 roses while others can have as many as 25 pieces.
WHAT PEOPLE LIKE
LARGE SELECTION.

Despite the shop specializing in roses alone, they still managed to provide their clients with a huge pool of options. They offer roses in different colors and arrangements so they'd still fit in with any kind of event.

GIFT BUNDLES.

Mr Roses also saved some room for some gifts that you can perfectly match with their roses arrangements such as chocolates and stuffed toys.
PRODUCTS
FRESH ROSE BOUQUETS
INFINITY ROSES
STATEMENT STEMS
GIFT BUNDLES
DELIVERY AND PAYMENT
The shop accepts payments through Visa, Mastercard, AMEX, Zip, and AfterPay.
8. PUSHING PANSIES

Pushing Pansies is a flower shop established by two sisters who very much fell in love with flowers. Since then, they have made it their duty to provide the people of Newcastle, high quality floral arrangements at an affordable price.
The shop's background for floral arrangements include Interior Design & Styling, Graphic Design, Fashion Design, and Floristry, so you know that each bouquet is made with the utmost of care and detail. Check out what more they have to offer and have it delivered to you the same day!
WHAT PEOPLE LIKE
FLOWER SUBSCRIPTIONS. If you're looking for fresh flowers sent to your doorstep every week or every month, without having the hassle to order every time, then Pushing Pansies' floral subscription is something you should surely go for. They offer unique pieces every delivery, ensuring that you receive only the most beautiful arrangements there are.
EVERLASTING FLOWERS. Don't worry about wilting flowers as Pushing Pansies have something innovative to offer; they now have dried blooms that would last you forever. You can just simply put these beauties in a vase and you won't have to water it everyday. It is a pretty great deal for flowers that look as much as alive as the fresh ones in store.
PRODUCTS
Flower Bouquet starts at $35
Flower Subscription – contact shop for more details
Plant starts at $45
Everlasting Flower Arrangement starts at $75
DELIVERY AND PAYMENT
Details given upon checkout.