Expressing ourselves is not always easy especially when confessing our love to someone. Thanks to the vibrant and fragrant flowers, it is now easier to communicate our feelings. By sending these beautiful flower arrangements, we can now tell our loved ones how we really feel. Check out the best florist in Las Piñas that can help you choose the appropriate flowers for all kinds of events.
1. ISLAND ROSE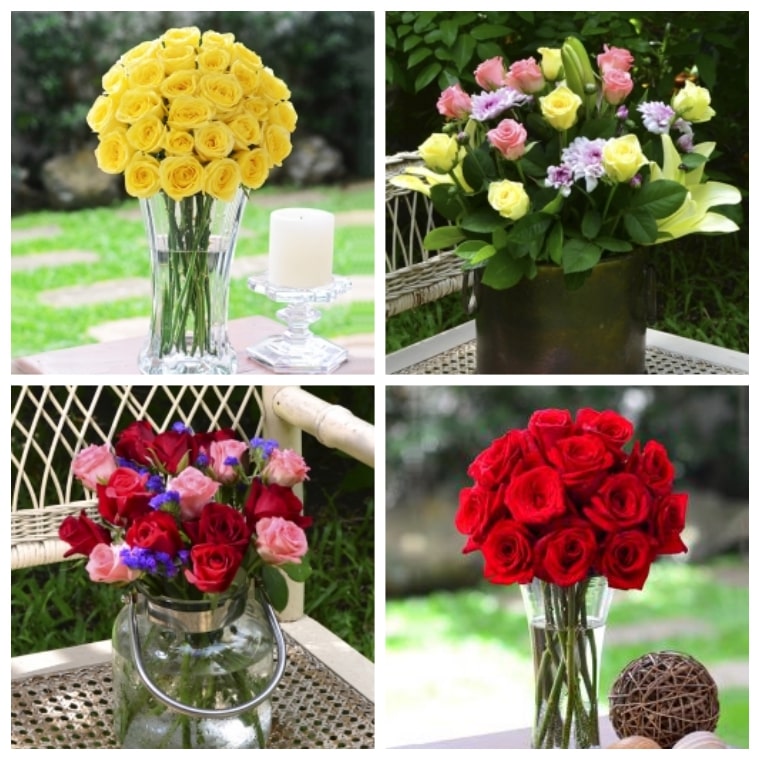 Island Rose is the official e-commerce site of the Philippine Cut Flower Corporation- the largest retailer and wholesaler of roses in the Philippines. It is also the one who literally invented the cut flower industry in the country so you really can't doubt their skills and service. Island Rose has a very user-friendly interface so shopping online is made easy.
WHAT PEOPLE LIKE
LARGE COLLECTION. Whether you are looking for a flower arrangement that is perfect for your garden wedding, or a friend's mystical themed birthday party, Island Rose can definitely help you with that as they have a huge inventory of fresh cut flowers.
PRODUCTS
Mixed Bouquets – P2,195.00 to P3000
Classic Rose – P1,890.00 to P3000
DELIVERY AND PAYMENT
Visa, Mastercard, PayPal
2. LAS PIÑAS FLORA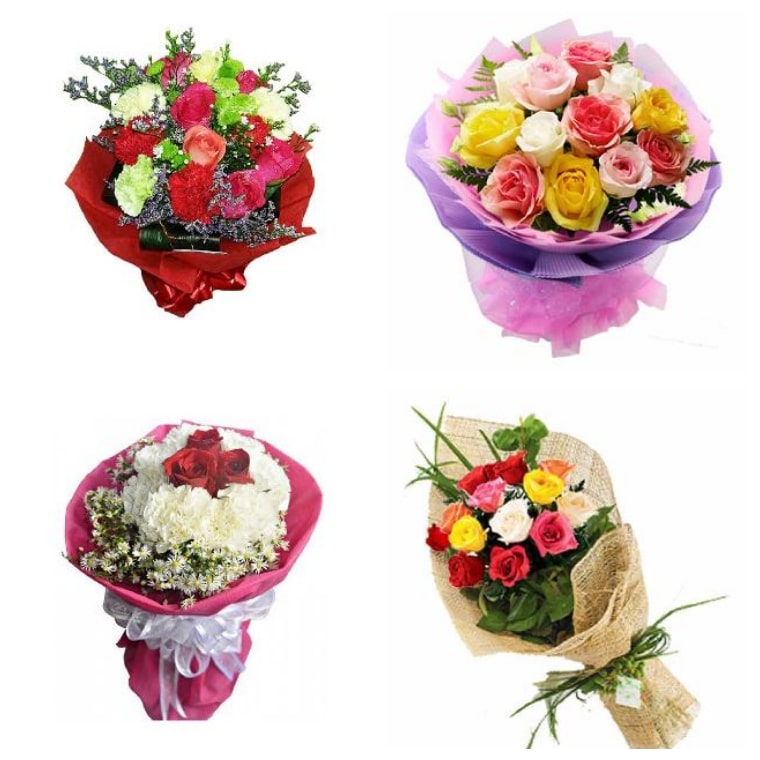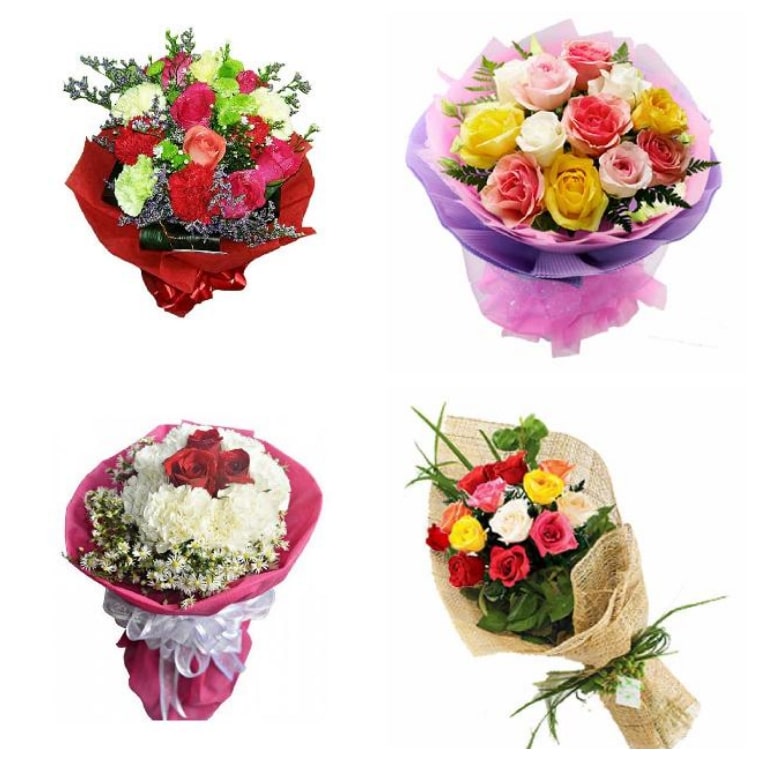 Las Piñas Flora has both physical and online shop that provides delivery service to the entire city of Las Piñas. Their shop is located at the flower market in Manila which is very accessible to all. Their online shop, on the other hand, is always available to accept orders of not only flower arrangements but gift items, as well.
| | |
| --- | --- |
| SPECIALTY | Flowers for all types of occasion |
| SELECTION SIZE | Large |
| STARTING PRICE | Starts at ₱1256.00 |
| DELIVERY FEE | Calculated at checkout |
| WEBSITE | http://www.laspinasflora.com/ |
| SOCIAL MEDIA | |
| CONTACT DETAILS | +639157717945 |
WHAT PEOPLE LIKE
AFFORDABLE ITEMS. Working on a budget but still aiming for premium quality flowers? Las Piñas got your back! Their flower products are sold at very affordable prices so no need to worry about going overboard.
FRESH FLOWERS. The shop guarantees that not only their flower arrangements have elegant designs, they also claim that their flowers are always kept fresh and in best quality.
PRODUCTS
Arrangements – ₱1256.00 to ₱1910.00
Mixed Bouquets – ₱1953.00 to ₱3475.00
DELIVERY AND PAYMENT
Visa, Mastercard, Bank Transfer, Remittance Center
3. PETALIER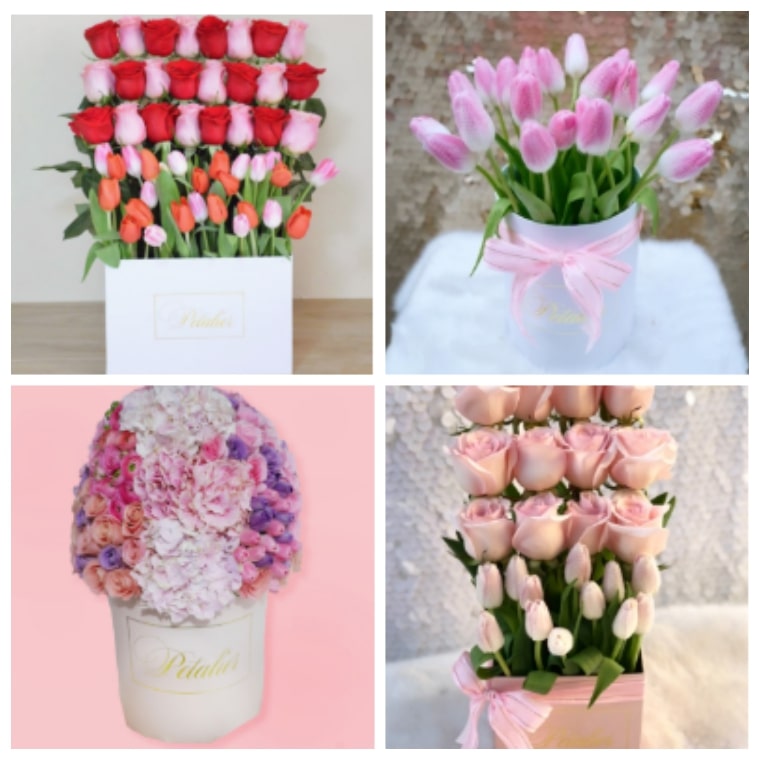 Petalier started as a simple flower shop that offers stunning bouquets to the entire area of Metro Manila. Eventually they have paved their way to a larger pool of business and created their company brand of making elegant boxed blooms. From then on, the shop was able to partner with lots of companies and retail stores in providing wonderful flower arrangements in Las Piñas.
WHAT PEOPLE LIKE
UNIQUE DESIGNS. If you want a bit of a change when it comes to floral designs, you might want to check out the collection of Petalier. Their flower arrangements are creatively and uniquely made so it's perfect if you frequently get one for yourself.
PRODUCTS
Petalier – P3000 to P40000
DELIVERY AND PAYMENT
Delivery runs within Metro Manila
4. DESIGNER BLOOMS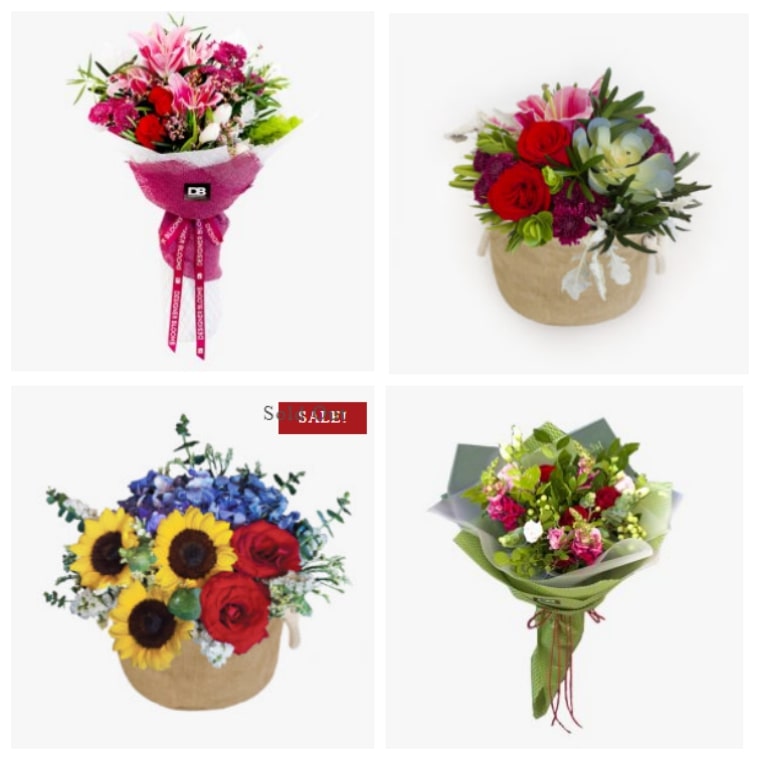 For over 25 years, Designer Blooms has always provided excellent quality of products and services to the entire area of Las Piñas. For them, the satisfaction and happiness of their customers are their utmost priority, so they strive to always bring elegant flower arrangements that are appropriate for all kinds of occasions.
| | |
| --- | --- |
| SPECIALTY | Wrapped bouquets |
| SELECTION SIZE | Large |
| STARTING PRICE | Starts at P1075 |
| DELIVERY FEE | Starts at P545 |
| WEBSITE | http://www.designerblooms.com/ |
| SOCIAL MEDIA | |
| CONTACT DETAILS | (632) 838-7711 or (632) 838-9404 |
WHAT PEOPLE LIKE
LARGE COLLECTION. If you are planning on organizing multiple events at one time but they all have different themes and motifs, you might be needing a shop that can give you all kinds of flower arrangements, all at once. With this, Designer Blooms can be your best match.
PROMOS. If you are a fan of promos and discounts, you will really enjoy shopping at Designer Bloom because they always offer promos that are worth getting.
PRODUCTS
Bouquets – P2350 to P4000
Arrangements – P1075 to P5000
DELIVERY AND PAYMENT
Delivery runs from 9AM to 6PM every Monday to Saturday.
5. FLOWER STYLE PH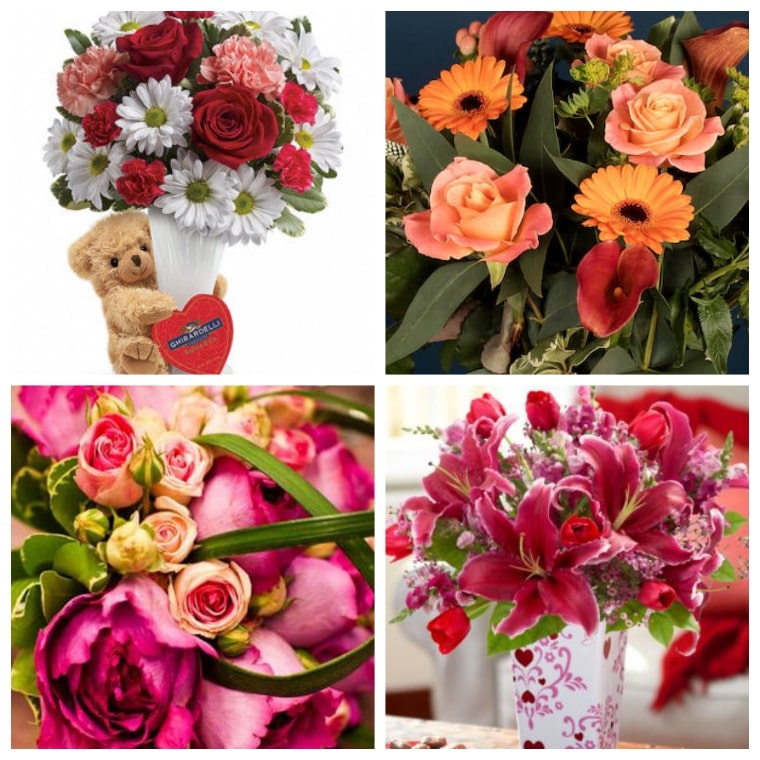 Flower Style is known for their high class and fresh flower arrangements that are originally designed by their talented and creative florists. They are applauded by the perfect combination of color, style, and texture. So, if you are looking for a reliable and credible florist, you should definitely come to Flower Style.
WHAT PEOPLE LIKE
EXTRA ITEMS. The shop offers products that can make your order a whole package. Not only do they sell elegant blooms, but they also offer gift items such as gift baskets to make sure that your product is a total package.
PRODUCTS
Flower Bouquet – P1990 to P5000
Flower Basket – P1690 to P4500
DELIVERY AND PAYMENT
Accepts bank transfer, debit/credit cards on both online and in-store purchases.
6. LUIJIE'S CASA DE FLEUR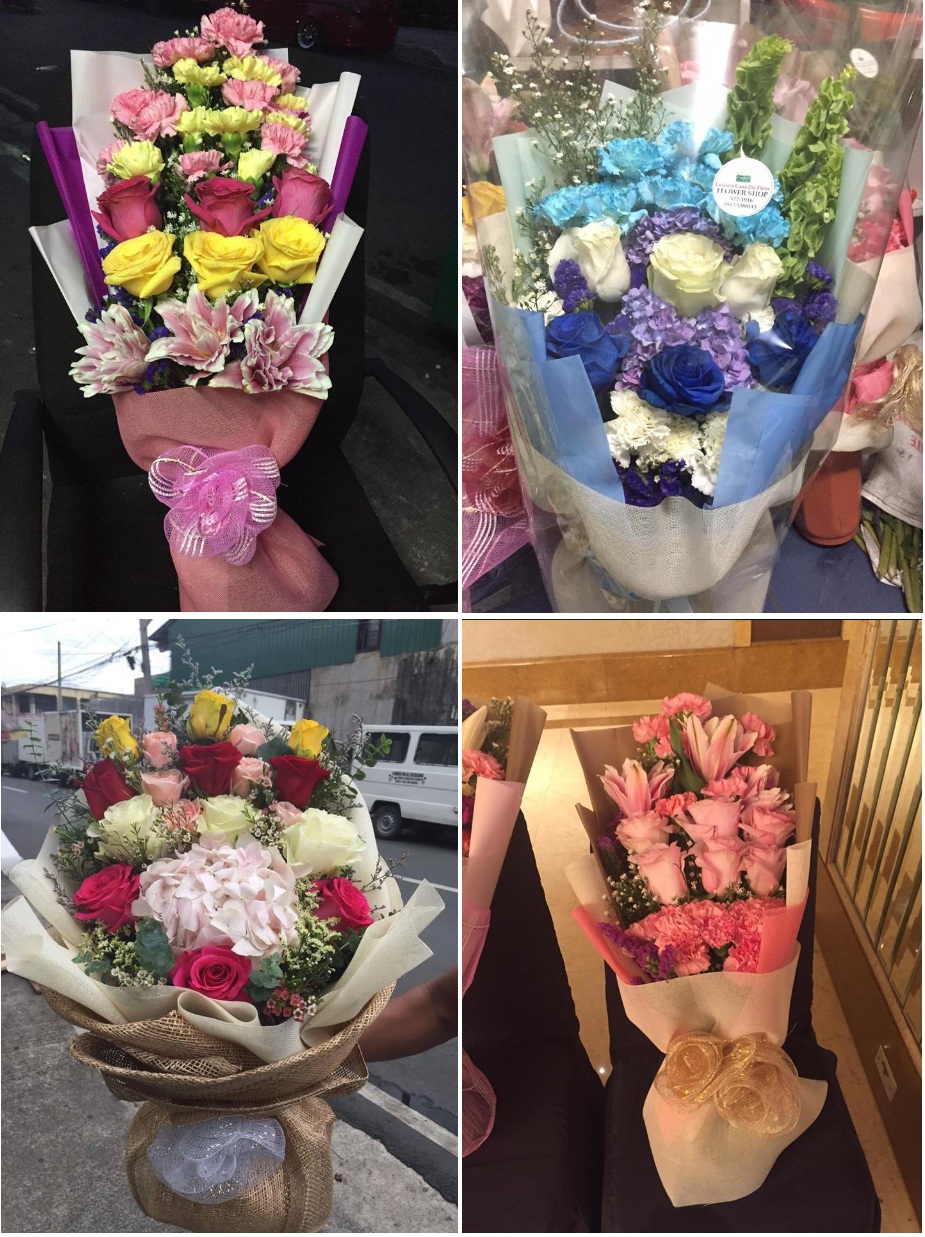 Luijie's Casa de Fleur provides flower arrangements for different events and occasions. They create beautiful romantic flowers for weddings, but mostly they create sympathy flowers to commemorate a loved one.
Aside from that, they also create lovely flowers for different small occasions like birthdays, anniversaries, mother's day and many more.
HIGHLIGHTS
TRADITIONAL FLOWERS.

Their sophisticated flower arrangements are made with traditional design. This makes each of the designs stand out conquer the test of time.

SYMPATHY ARRANGEMENT PACKAGE:

They also offer sympathy arrangement that provides full floral service to a wake.
PRODUCTS
STANDING WREATHS:

P 2000 – P 8000

ROUNDED WREATHS:

P 6,000 – P 15,000

SYMPATHY FLOWERS PACKAGE:

P 8,000 – P 25,000

GARDEN SETTING:

P 4,000 – P 20,000
DELIVERY & PAYMENT
They accept Bank Deposits and Major Credit Card payments through PayPal for your orders.
7. PHIL FLOWER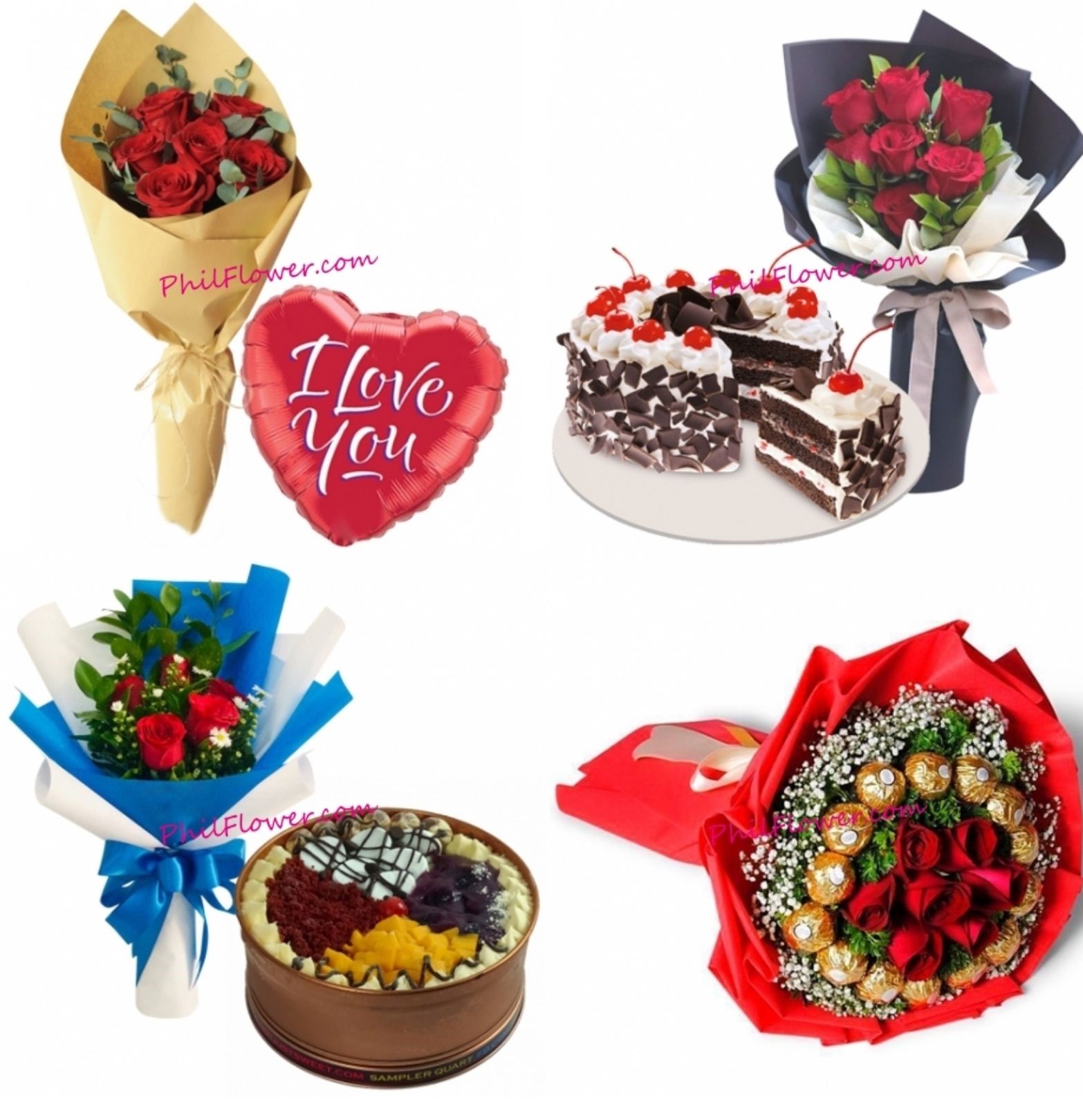 Phil Flower commits itself in providing the best quality of blooms for the residents in the Philippines. Your satisfaction is the utmost of importance, so you're sure to receive the freshest flowers wrapped in a beautiful design.
WHAT PEOPLE LIKE
Same Day Delivery – Order before 1pm and have Phil Flower deliver your orders to your recipient the same day! If later than that, you won't have too much to worry still as they'll make sure to deliver it the next day. With Phil Flower, fast and efficient service is what you're paying for aside from their beautiful flowers.
Online Flower and Gifts Delivery – No matter where you are in the world, you can send beautiful arrangements for your precious someone living in the Philippines! Through their website, yu can checkout the items you wish to give then you're good to go.
PRODUCTS
Bouquets
Cakes
Gifts
Combo Gift Sets
Fruit Basket
DELIVERY AND PAYMENT
VISA, Master Card, PayPal, American Express, Discover, BDO, BPI, Remittance Centers