Choosing which type of flowers to give for a specific occasion or person truly is not an easy job. You have to consider the design, the color, the type, and quantity to be able to perfectly decide what floral arrangement to purchase. During these times you will need to seek help from the professionals. If you are from Scotland, you might want to talk to these florists to help you create the perfect flower product.
1.      WILLIAMSON'S MY FLORIST
Williamson's My Florist started as a small shop in Edinburgh. 80 years later, it found its success in the area of Scotland and the UK and was named as the largest and longest established flower shop. The success of the shop would not be possible without the great talent shared by their professional florists. So if you want a flower shop that has a good track record for flower arrangement, Williamson's My Florist is your best choice.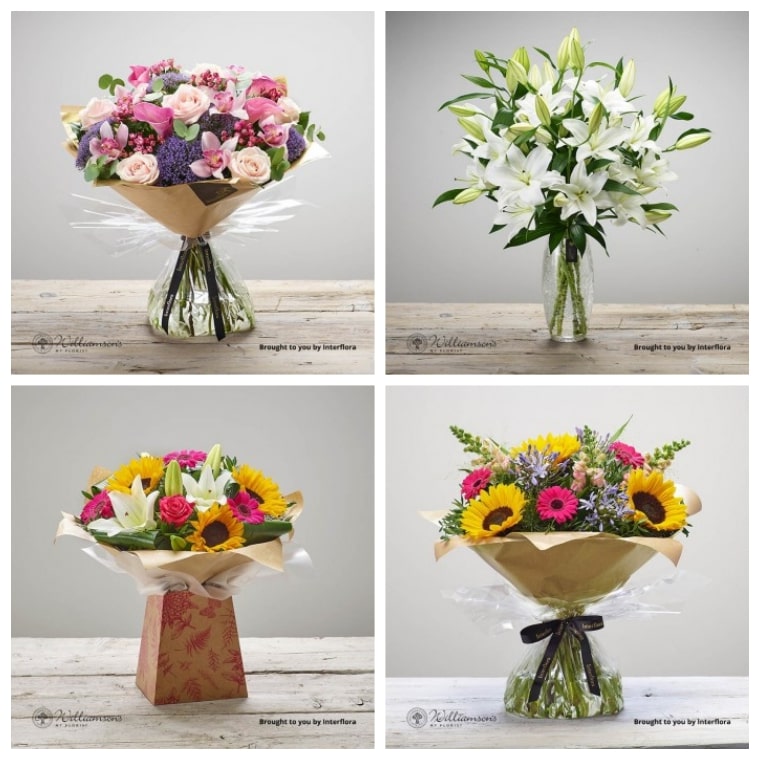 WHAT PEOPLE LIKE
SAME DAY DELIVERY. Forgot to place your orders ahead of time? Don't worry because as long as you contact the shop before 3PM, they'd still be able to deliver it to you on the same day!
CHEAP DELIVERY CHARGE. Sometimes the fees on delivery service take up most of our budget with flower orders, good thing Williamson's My Florist offer them in much cheaper price so you can spend the rest of your money buying the most stunning flower arrangement they have in store.
PRODUCTS
Luxury Flowers – £42 to £325
Summer Flowers – £28 to £37
DELIVERY AND PAYMENT
PayPal, Visa, Mastercard
2.      FLOWERS BY KAREN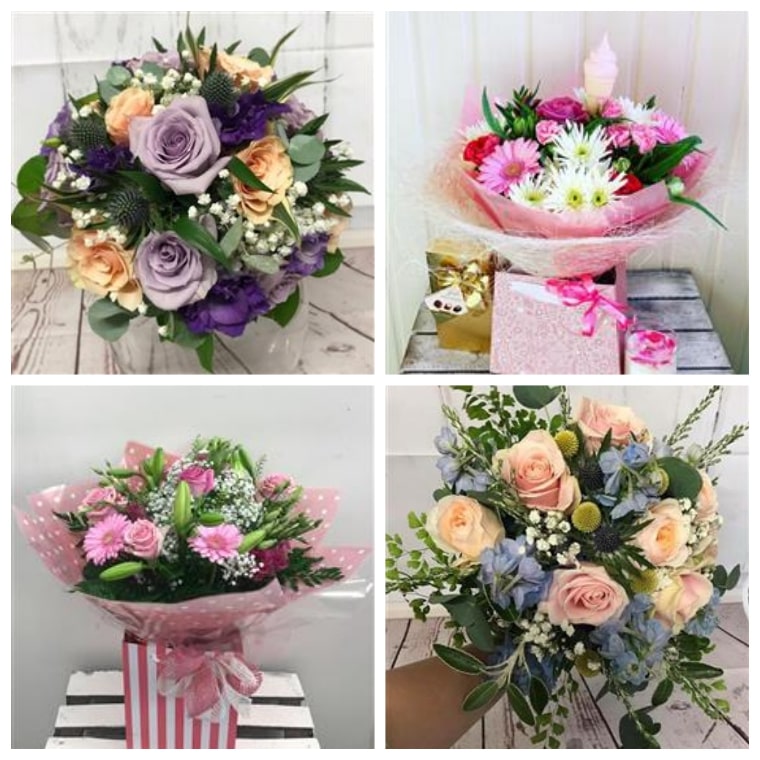 Flowers by Karen is one of the most sought after flower shops in Scotland because of their excellent and reliable service. The shop always makes sure that they address all of their clients' concerns and requests by keeping an open line and maintaining good communication. They can also guarantee to serve you with truly stunning floral designs especially made by their creative team.
WHAT PEOPLE LIKE
LARGE COLLECTION. The shop prides themselves with their large inventory of flower arrangements originally designed by their talented florists and designers. They can guarantee that they can cater to all your flower needs.
AFFORDABLE PRICES. Elegant flower in cheap prices? Everything is possible with Flowers By Karen. They want their flower products to be accessible to everyone so they try to sell them for cheap prices.
PRODUCTS
Summer Flowers – £28 to £60
Wedding Flowers
DELIVERY AND PAYMENT
Visa, Mastercard, PayPal
3.      FLOWERS BY MCDOWELL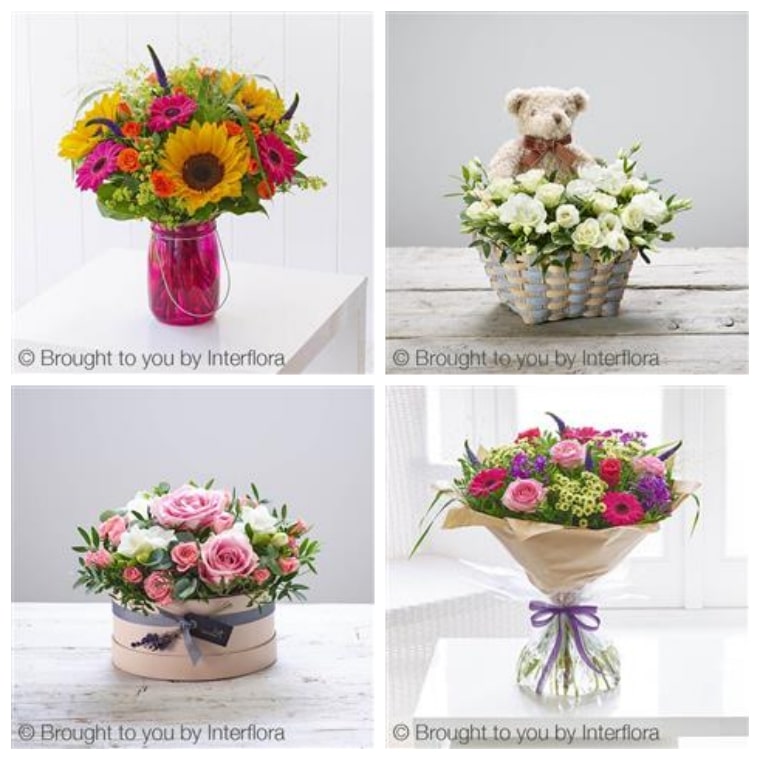 Flowers By Mcdowell houses thousands of different fresh flowers and arrangements that are all equally beautiful and appropriate for any kind of event. The shop promises to deliver only the freshest and finest flowers and they secure strict quality control so every product that comes out of their shop is in best quality.
WHAT PEOPLE LIKE
SAME DAY DELIVERY. For people who are always on the go and keep a busy schedule, Flowers by McDowell could be really helpful especially during the times that you need a flower delivery right away as the shop offers same day delivery.
PRODUCTS
Summer Flowers – £26 to £60
Arrangements – £30 to £35
Baskets –  £35 to  £60
DELIVERY AND PAYMENT
PayPal, Mastercard, AMEX, Visa, Sagepay
4.      FLOWERS OF SCOTLAND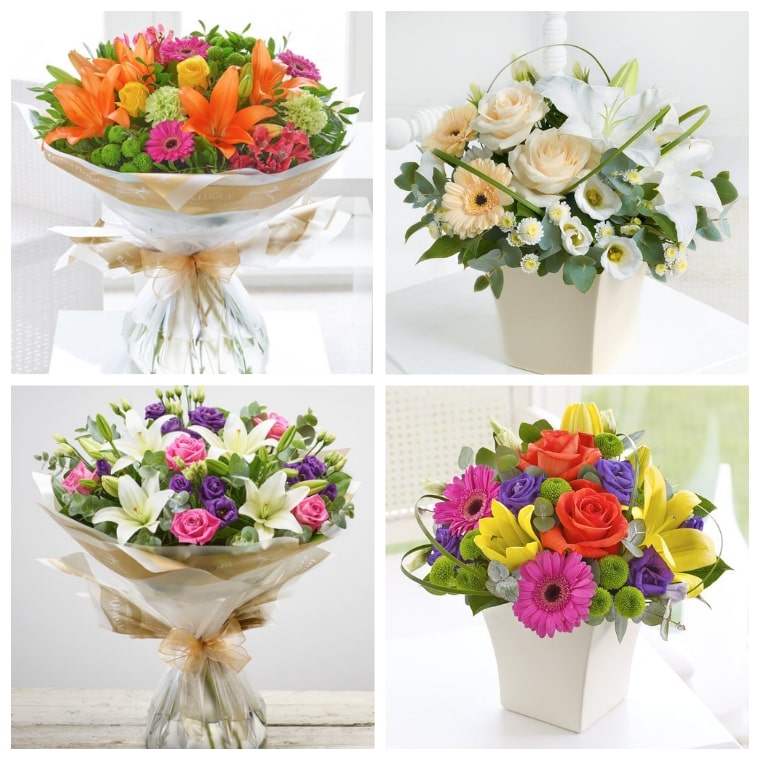 Flowers of Scotland has a massive display of fresh flowers that they turn into even more wonderful flower arrangements. The shop creates perfect combination of color, texture, and style that is why they are very proud of their original designs with a touch of their burning passion for flowers and arts.
WHAT PEOPLE LIKE
EXTRA ITEMS. The shop does not only offer beautiful flower arrangements; they sell other gift items, as well. If you want to add a little surprise on your flower delivery, you could try buying a bottle of wine or a fluffy bear toy.
PRODUCTS
Hand-tied – £30 to £45
Arrangements – £26 to £40
DELIVERY AND PAYMENT
Delivery runs from 6AM to 9PM
5.      FLEUR DE LIS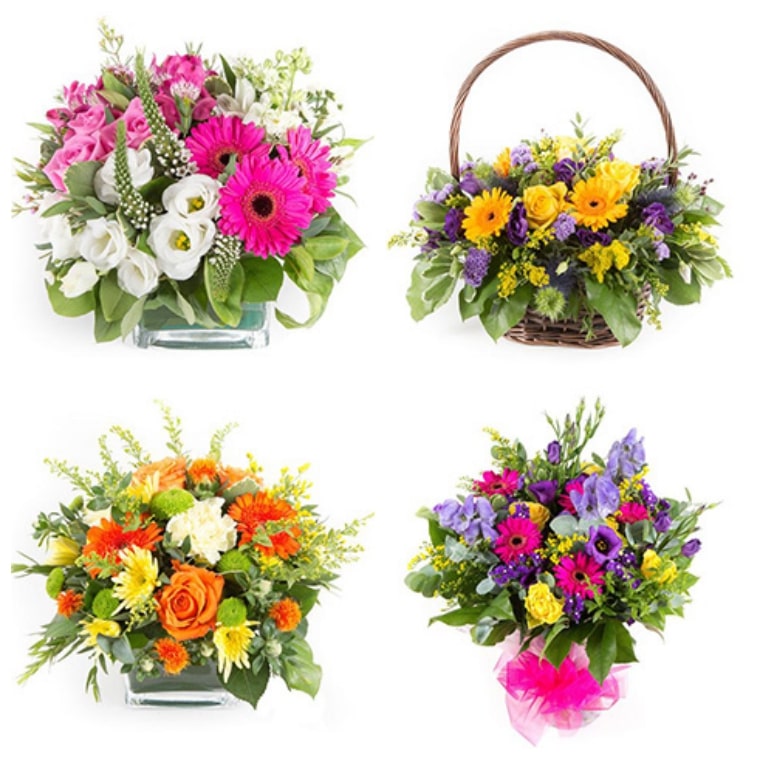 Fleur de Lis is an independent, local flower shop based in Scotland. One of the things that the shop is being applauded for is their convenient online shopping interface. Their customer service is always available to address your queries and concerns.
WHAT PEOPLE LIKE
VALUE FOR MONEY. With Fleur de Lis, sure all your money is put into good use because they promise that they will provide you with the highest quality of products and services.
ELEGANT DESIGNS. The floral designs created by the team is really one of the most amazing ones you'd ever see especially their bestselling wrapped bouquets.
PRODUCTS
Baskets –  £30 to  £110
Hand-tied –  £35  to  £45
Arrangements – £35 to £60
DELIVERY AND PAYMENT
Delivery from Monday to Friday is 9AM-5:30PM and 9AM-4PM every Saturday.
6.      NARCISSUS
Narcissus is not your ordinary flower shop. Aside from creating obviously beautiful-looking flower arrangements, the shop also offers recreational classes and professional trainings so whoever is interested in making the same quality of products as the team does, they can achieve that with the help of Narcissus.
| | |
| --- | --- |
| SPECIALTY | Wild flower bouquets |
| SELECTION SIZE | Large |
| STARTING PRICE | Starts at £40.00 |
| DELIVERY FEE | Calculated at checkout |
| WEBSITE | https://shop.narcissusflowers.co.uk/ |
| SOCIAL MEDIA |   |
| CONTACT DETAILS | 0131 478 7447 |
WHAT PEOPLE LIKE
WORKSHOPS. The shop does not only share with the world their wonderful creations, but they are also kind enough to host workshops for those who are highly interested to know how to create such beauty.
EXOTIC FLOWERS. If you are fond of the extraordinary, these exotic flowers collection of Narcissus is best for you. They are equally beautiful and fresh as the typical ones, too.
PRODUCTS
Summer Bouquets –  £40.00 to  £60.00
Signature Bouquets –  £40.00 to £60.00
DELIVERY AND PAYMENT
Contact the shop of inquiries.
7. Bloom & Wild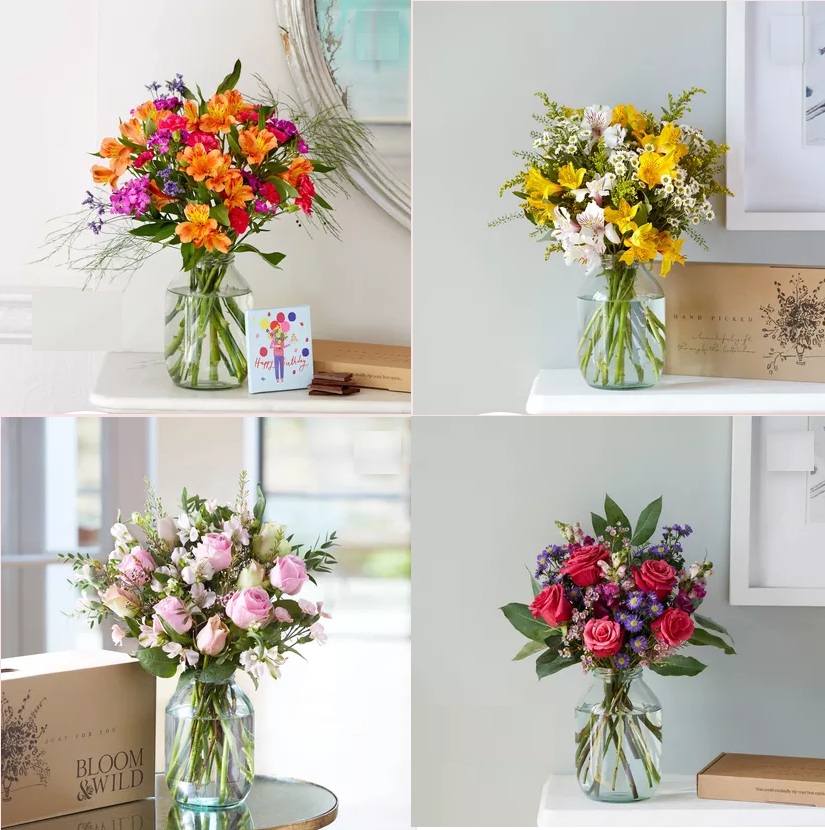 Started with creating and delivering letterbox flowers, Bloom & Wild has now bloomed into a larger and improved flower delivery service provider that offers a wide range of options from the type of flowers available to the kind of arrangements they are able to create.
Some of the shop's best selling products are the Harper, the Millie, and the Kate which are all offered at very affordable prices.
Bloom & Wild also accommodates corporate gifting, should your businesses require a florist that can send promising fresh flower arrangements in bulk and in regular basis.
WHAT PEOPLE LIKE
FLOWER SUBSCRIPTION.

Their clients just can't get enough of their beautiful flower arrangements, thus their availment of their flower subscription which are offered in various packages and durations.

RELIABLE DELIVERY.

Aside from making sure that they provide premium quality products, they also give full attention to the quality of their delivery in which they offer conduct on the same or next day after making the purchase.
PRODUCTS
BOUQUETS
VASE ARRANGEMENTS
LETTERBOX
PLANTS & HAMPERS
DELIVERY AND PAYMENT
Accepted payment methods are via Visa, Mastercard, AMEX, PayPal, and Apple Pay
8. SOMETHING SPECIAL FLOWERS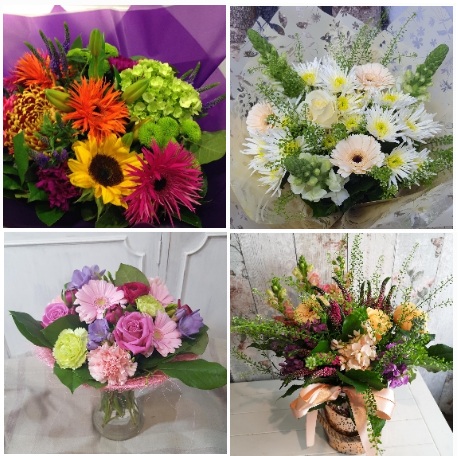 Something Special Flowers is a multi-awarded family business established in the year 2000. The shop takes pride in their marvelous collection of fresh flower arrangements that are stunningly beautiful, hence stand out among their competitors.
Their choice of contemporary approach to flower arrangement is highly appreciated by their clients, plus the fact that they offer these wondrous collections at very affordable prices that will suit any budget.
WHAT PEOPLE LIKE
QUALITY FLOWERS.

Flower arrangements made available on their site are trendy and modern. They personally believe in the products that they sell. That's why only the best quality of design made by the best florists in Scotland are made available on the site. 

EXCELLENT CUSTOMER SERVICE.

The staff here are very helpful in fulfilling your order. They are very approachable and knowledgeable with their products, and most importantly, they will be happy to serve you.

FUNERAL FLOWERS.

The team shows their sympathy to their clients by providing them with flower arrangements that will both honor the dead and will somehow bring comfort to the family and friends of the departed.
PRODUCTS
BOUQUETS
VASE ARRANGEMENTS
FAUX FLOWERS
WEDDING FLOWERS
FUNERAL FLOWERS
CORPORATE GIFTING
DELIVERY AND PAYMENT
The shop delivers flowers from 9 am to 5 pm, Monday to Saturday. Same day delivery is available on orders received by 1pm.