Do you want to express love, apology, or sympathy? Saying these emotions could be overwhelming and a bit handful, so why not get a little help. Say it with flowers! Flowers are universally acceptable to convey big emotions that words could not say. It just takes the right color, form, and type to communicate your words perfectly. We have listed 6 of the best flower delivery in Las Vegas below to help you in expressing yourself.
1.    ALL IN BLOOM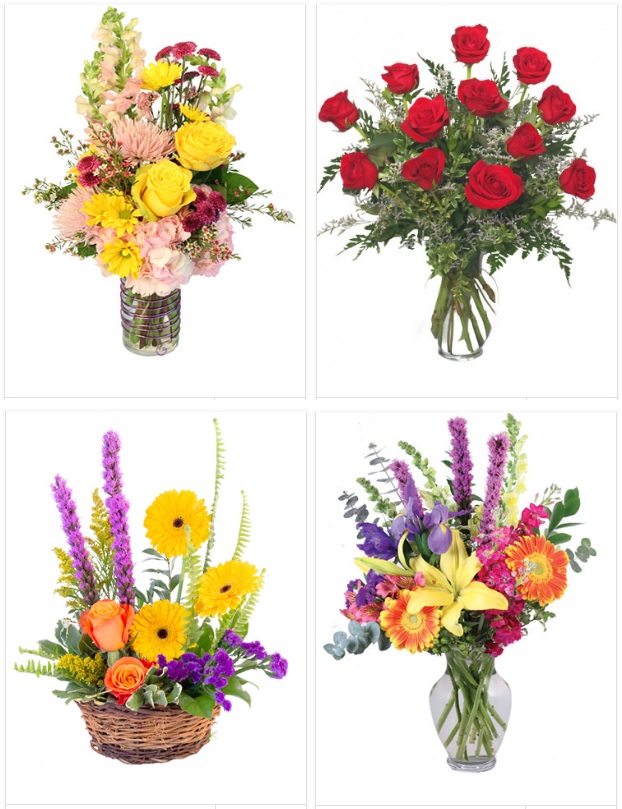 All In Bloom is a local, veteran-owned, women-led florist serving the Las Vegas area. Their huge selection of delightful flower arrangements have the perfect balance of colors, texture, and style and are offered at prices suitable for all ranges of budget.
Additionally, their continuous efficient service and creative arrangements have made them one of the top florists in the city, hence their 100% customer satisfaction rating.
WHAT PEOPLE LIKE
VALUE FOR MONEY.

The shop makes sure that all your money is worth its value when you choose to have your orders made by them because they see to it that you get exactly what you paid for.

STUNNING DESIGNS.

If you are looking for a shop that can provide you with sophisticated floral designs, All In Bloom is the perfect one for you because they have a large collection of flowers that are all equally stunning.
PRODUCTS
BOUQUETS
VASE ARRANGEMENTS
FLOWER BASKETS
SILK ARRANGEMENTS
DELIVERY AND PAYMENT
The shop accepts payments through AMEX, Mastercard, Visa, Discover, PayPal, Google Pay, Apple Pay
2.      MISS DAISY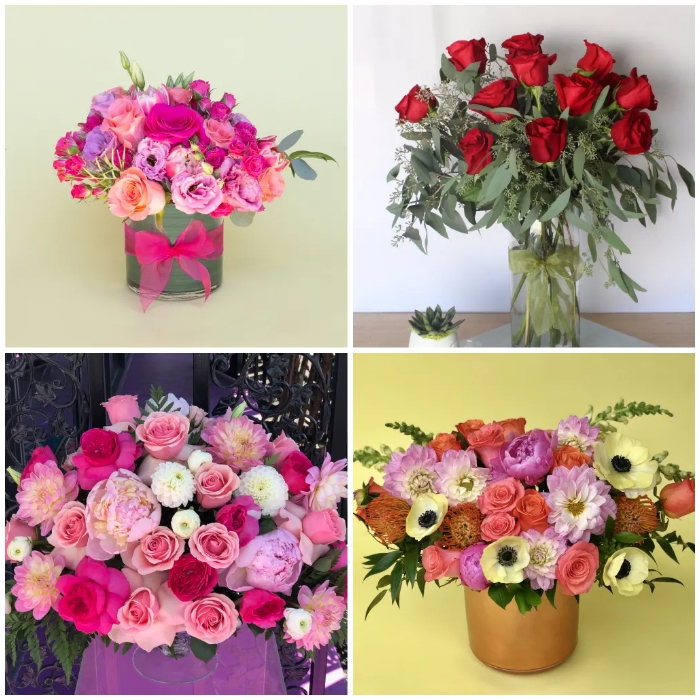 Miss Daisy is known for their elegant flower arrangement services and event design studio facilities. The shop is not only expert in creating stunning floral designs but they are also a reliable event coordinator so you can trust them your events and other corporate activities especially weddings and corporate business meetings.
WHAT PEOPLE LIKE
ELEGANT DESIGNS. The shop prides itself with their elegant designs that surely stands out among others. The combination of color, texture, and style are the key components of the shop's success.
RELIABLE SERVICE. Miss Daisy is best known for their great customer service and this is proven through the good reviews and feedback that they get from their previous and present customers.
PRODUCTS
Flower Arrangements – $95 to $295
DELIVERY AND PAYMENT
Contact shop for inquiries.
3.      A-APPLE BLOSSOM FLORIST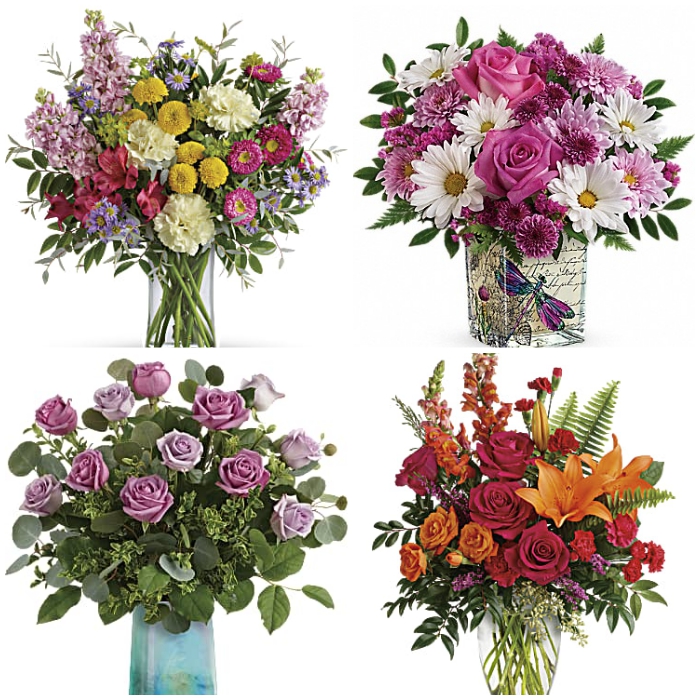 A-Apple Blossom Florist is an expert florist committed in making the lives of people in Las Vegas an even brighter one by creating flower arrangements suitable to any kind of occasions and events. The team prides themselves with multiple expertise in all kinds of flower arrangements starting from the simplest to the grandest one.
| | |
| --- | --- |
| SPECIALTY | Modern floral designs |
| SELECTION SIZE | Large |
| STARTING PRICE | Starts at $34 |
| DELIVERY FEE | Calculated at checkout |
| WEBSITE | https://www.aappleblossom.com/# |
| SOCIAL MEDIA |   |
| CONTACT DETAILS | (702) 877-8825   |
WHAT PEOPLE LIKE
LARGE COLLECTION. The shop houses thousands of different flowers and arrangements that are appropriate to all kinds of occasions and events and vary in color and style.
AFFORDABLE PRICES. Money is not an issue when it comes to buying products from A-Apple Blossom Florist because they offer these for very affordable prices.
PRODUCTS
DELIVERY AND PAYMENT
Visa, MasterCard, Discover, Novus, House account invoicing.
4.      FLOWER ART INC.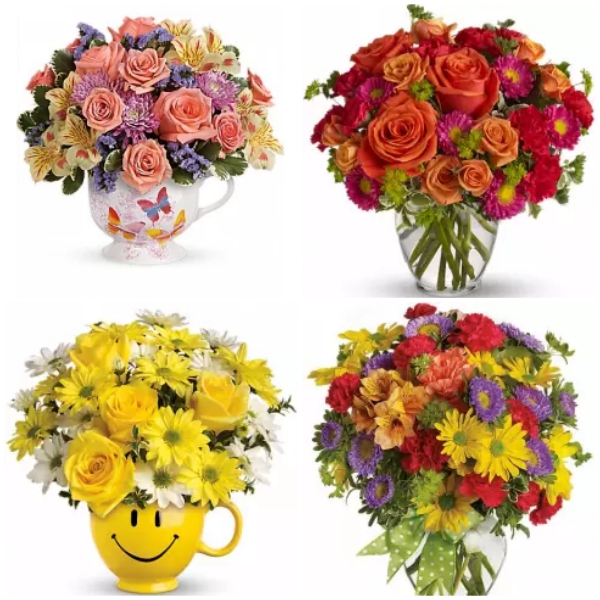 Flower Art Inc. is North Las Vegas' local florist since 1991. Over the years, the team has never disappointed their customers in terms of their products and services. They have a huge inventory of fresh flowers that they turn into stunning flower arrangements. Aside from this, the shop also offer these flower delivery for free!
| | |
| --- | --- |
| SPECIALTY | Mixed bouquets |
| SELECTION SIZE | large |
| STARTING PRICE | Starts at $49 |
| DELIVERY FEE | Calculated at checkout |
| WEBSITE | http://www.flowerartinc.com/ |
| SOCIAL MEDIA |   |
| CONTACT DETAILS | (702) 642-9259 |
WHAT PEOPLE LIKE
FREE DELIVERY. One of the perks in buying from Flower Art Inc is the fact that they offer to deliver your orders without any extra charges. All you have to think about is the actual price of the product that you are going to buy.
ORIGINAL DESIGNS. The shop prides itself with how talented and creative their staff are for providing original floral designs that truly bring smiles and color to their beloved customers. 
PRODUCTS
Summer Vase Arrangements – $49 to $100
DELIVERY AND PAYMENT
Visa, MasterCard, Discover, AMEX
5.      ENGLISH GARDEN FLORIST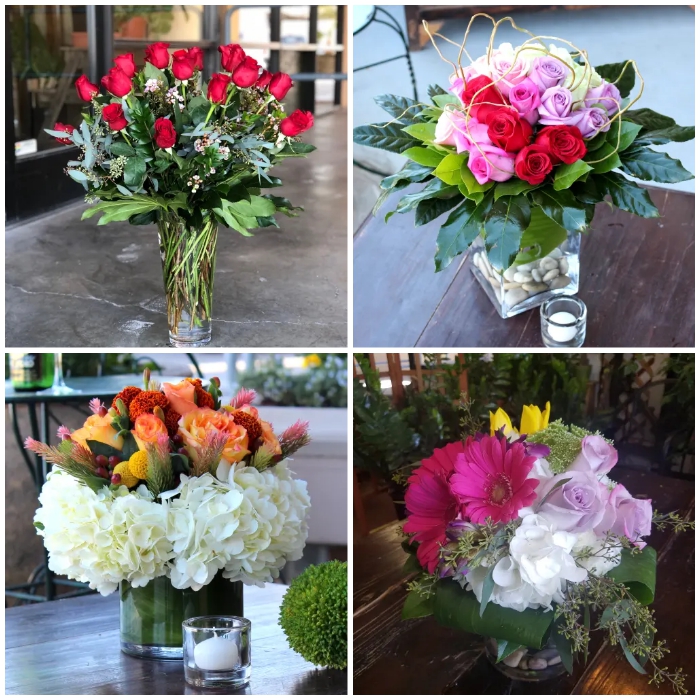 English Garden Florist offers world class floral designs that are all appropriate to any kind of occasions and events. It is a highly respected flower shop in Las Vegas that is why it attracts many clients from all over the place. The shop was established in 2002 and since then they have always provided premium quality of flower arrangements.
WHAT PEOPLE LIKE
FLOWERS FOR ALL OCCASIONS. Whatever kind of occasion or themed event you may be needing these flowers for, guaranteed that English Garden Florist can provide you with one as they have thousands of different kinds.
PRODUCTS
Vase Arrangements – $50 to $170
Wedding Flowers – $75 to $300
DELIVERY AND PAYMENT
Monday to Saturday: 8am to 5pm
6.      FLOWERS OF THE FIELD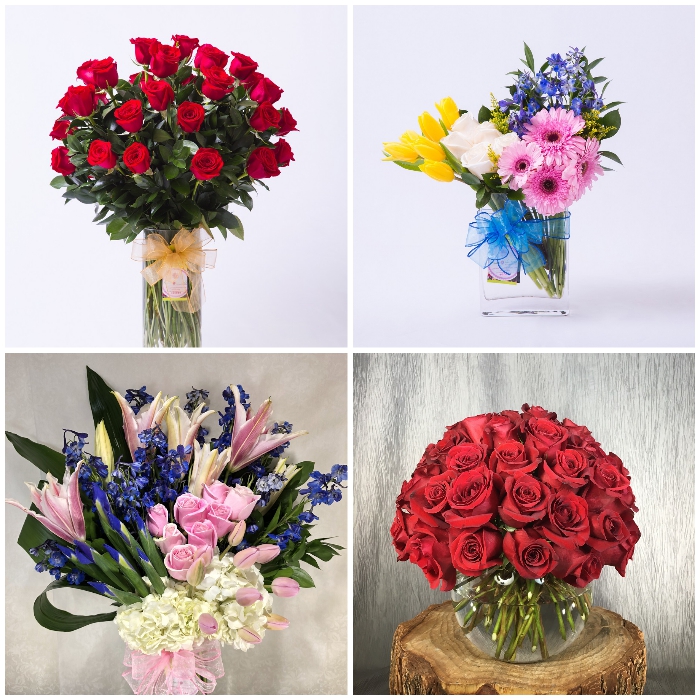 Flowers of the Field is composed of committed and talented team of expert florists that create unique and original flower designs. They specialize in themed bouquets that will definitely make your event even more beautiful and remarkable. Whatever kind of theme you may have, the Flowers of the Field can certainly help you with that.
WHAT PEOPLE LIKE
STUNNING DESIGNS. The shop promises extraordinary and exceptional designs, whatever theme it may be. The shop specializes in both modern and traditional styles. You can also request for some special arrangements and they will be happy to accommodate you.
PRODUCTS
Roses – $79 to $300
Tropical Flowers – $79 to $400
Bridal Bouquets – $75 to $500
DELIVERY AND PAYMENT
Contact shop for information.
7.    FLORA COUTURE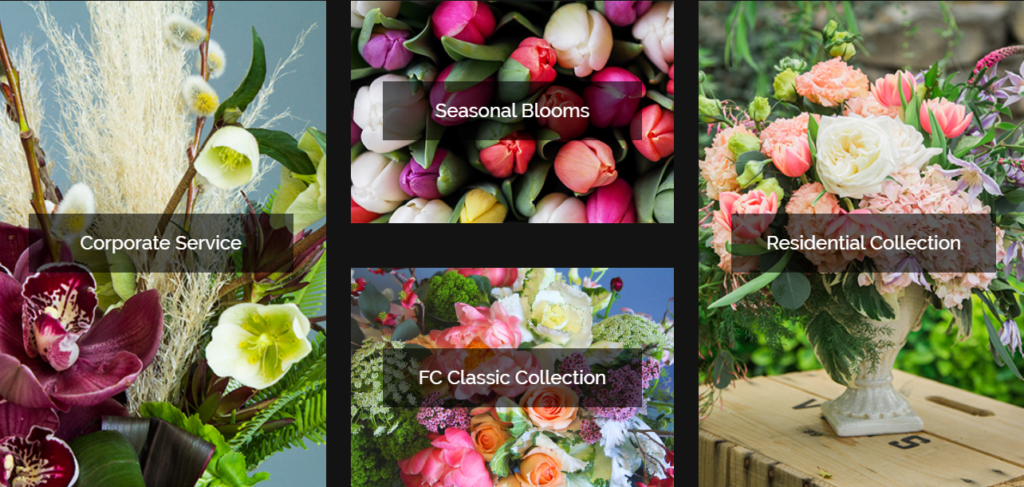 Flora Couture is one of the most prestigious floral design studios in Las Vegas Valley for almost 23 years– their floral arrangements have been showcased in multiple Las Vegas Casino. They are a family-owned and operated business that ensures that all their arrangements are fresh and tailored to their customers' desires. They use the finest products available to guarantee superior quality, which results in arrangements that have unique and artistic designs like no other.
SPECIALTY

Wedding flowers

SELECTION SIZE

Large

STARTING PRICE

From $55

DELIVERY FEE

Calculated upon checkout

WEBSITE

SOCIAL MEDIA

–

CONTACT DETAILS

(702) 221-1220
(800) 542-0225
WHAT PEOPLE LIKE
SPECIALTY SERVICES. Besides their wide collection of flowers, they also sell extra items you may need for any event– they can accommodate any of your needs with regards to additional items.
SPECIAL EVENTS. They provide floral arrangements for almost any type of event. They can be contacted to turn your event more special for both you and your guests.
PRODUCTS
Floral arrangements for all occasions: $55.oo-$485.00
DELIVERY AND PAYMENT
Visa, MasterCard, Discover Network, American Express