The city of Taipei is known for its wondrous beauty, particular the traditional temples and natural scenery that include mountains, lakes, and even the beautiful flowers of cherry blossom. The city is rich in tradition, which is appreciated in their local cuisine, their tourist attractions, and other locally made products that their visitors truly adore. One of their best creations is their flower arrangements, made from fresh flowers that are grown both in Taipei and outside the city.
Note: Flower deliveries continue to operate in Taipei with the usual restrictions so as to maintain the containment of the virus. You can still order from the florists below and if there happen to be any policy or service alterations, we will update this post promptly.
1. HAPPY FLOWERS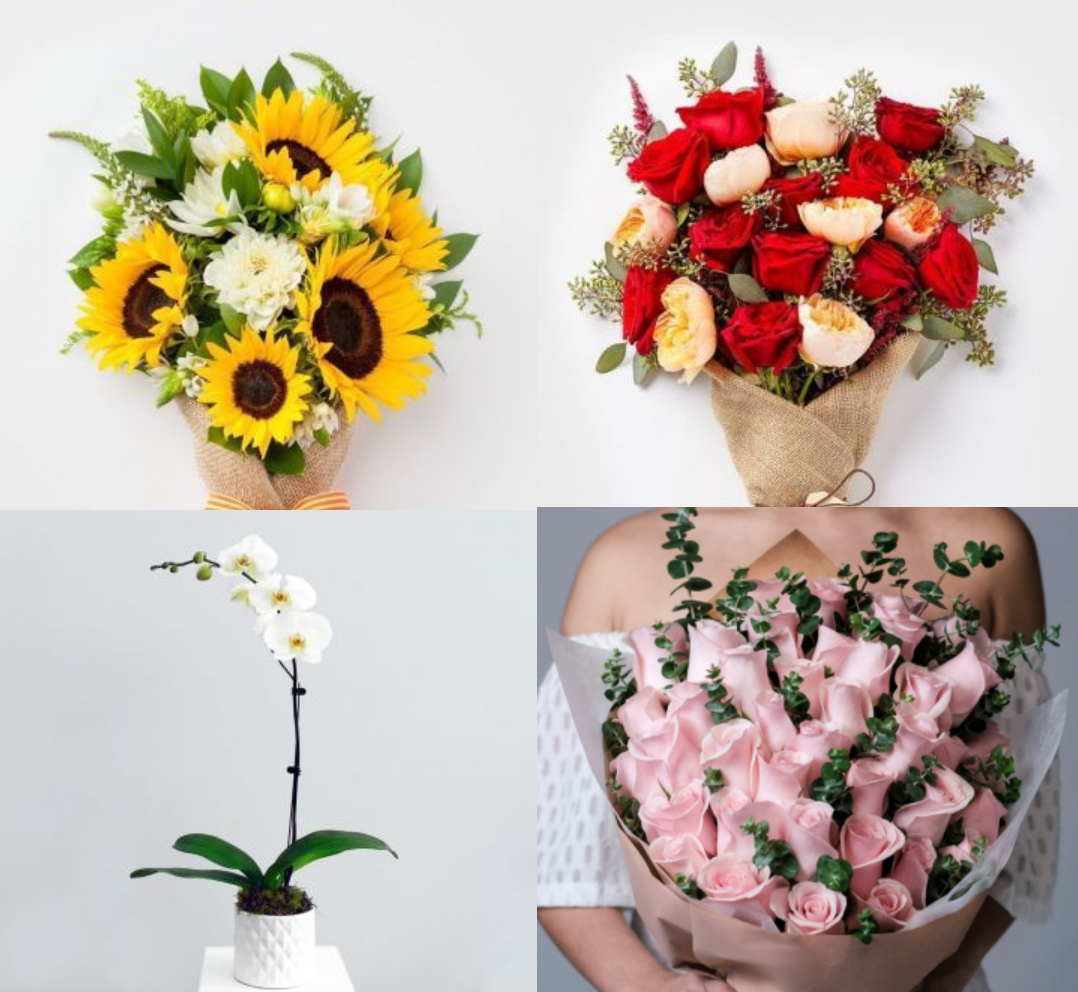 If you want fresh, handcrafted bouquets, Happy Flowers is the way to go. Its florists are known for providing only the freshest blooms from their farms and handcraft bouquets for special, personalized attention. They also deliver for free on the same day that you order!
| | |
| --- | --- |
| SPECIALTY | Bouquets & Gift Baskets |
| SELECTION SIZE | Large |
| STARTING PRICE | NT$1,354 |
| DELIVERY FEE | Free Same-Day Delivery |
| WEBSITE | https://www.happyflowerstw.com/ |
| SOCIAL MEDIA | n/a |
| CONTACT DETAILS | https://www.happyflowerstw.com/contact/ |
WHAT PEOPLE LIKE
FREE SAME-DAY DELIVERY. Happy Flowers makes sure that their stunning bouquets get to their recipients on the same day provided you order within the cutoff time — and you don't even have to pay for the delivery!
HANDCRAFTED BOUQUETS. Each bouquet is a unique, carefully put-together work of art, thanks to the dedicated attention of Happy Flowers' florists.
PRODUCTS
THE SIENNA: NT$3,724
THE MELODY: NT$2,031
THE ONLY ORCHID: NT$1,354
DELIVERY & PAYMENT
Bouquets are delivered on the same day for free and can also be pre-ordered. The company also takes a variety of payment methods.
2. AVIGNON FLORIST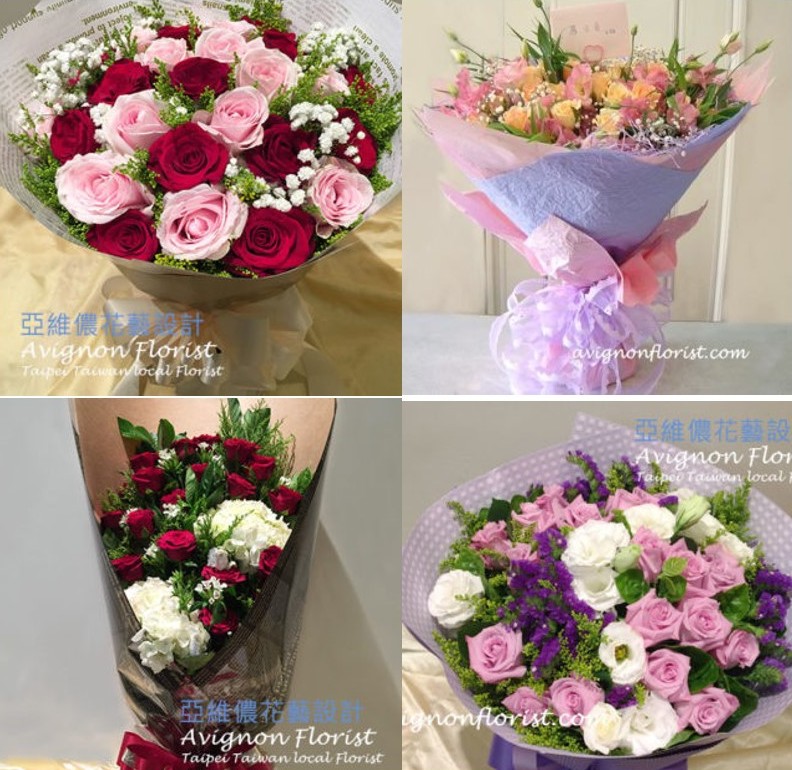 Avignon Florist in a family owned and operated business that has started in 2006. Although they have been running their business for more than 10 years, they are just quite expanding their shop online. Nonetheless, they guarantee that they can provide you with excellent quality of service through their credible expertise in arranging and delivering flowers within the area of Taipei.
| | |
| --- | --- |
| SPECIALTY | Flower arrangements suited for all occasions |
| SELECTION SIZE | Large |
| STARTING PRICE | Starts at NT$1700 |
| DELIVERY FEE | Starts at NT$300 |
| WEBSITE | http://www.avignonflorist.com/ |
| SOCIAL MEDIA | |
| CONTACT DETAILS | +886 916-833-831 |
WHAT PEOPLE LIKE
DIVERSE COLLECTION. While the shop proudly offers stunning flower arrangements of their unique and original designs, they also offer other items that they believe will give extra impact to the total package of your choice of flowers. They have gift baskets, party decorations, funeral arrangements, potted plants, and many more.
HELPFUL PUBLICATIONS. The shop claims that they are just starting to introduce their business online but if you will scan their website, you would see that they give more than what their customers ask for. Aside from posting their product collections, they also allotted a space for their blogs that talks about essential topics about flower arrangements and its benefits.
CUSTOM DESIGNS. Of course, they understand that each of their customer has their own preferences and style when it comes to flowers that is why they allow them to dictate exactly what they want, and they make custom designs the best that they can.
PRODUCTS
Occasion – NT$2,500 to NT$8,800
Arrangement – NT$2,500 to NT$8,800
DELIVERY AND PAYMENT
For safety purposes, the shop only accepts these specific payment methods: PayPal, Mastercard, Visa, American Express, and Discover. They deliver to all areas in Taipei and special request can be made for deliveries outside the city.
3. GA FLOWER CAFÉ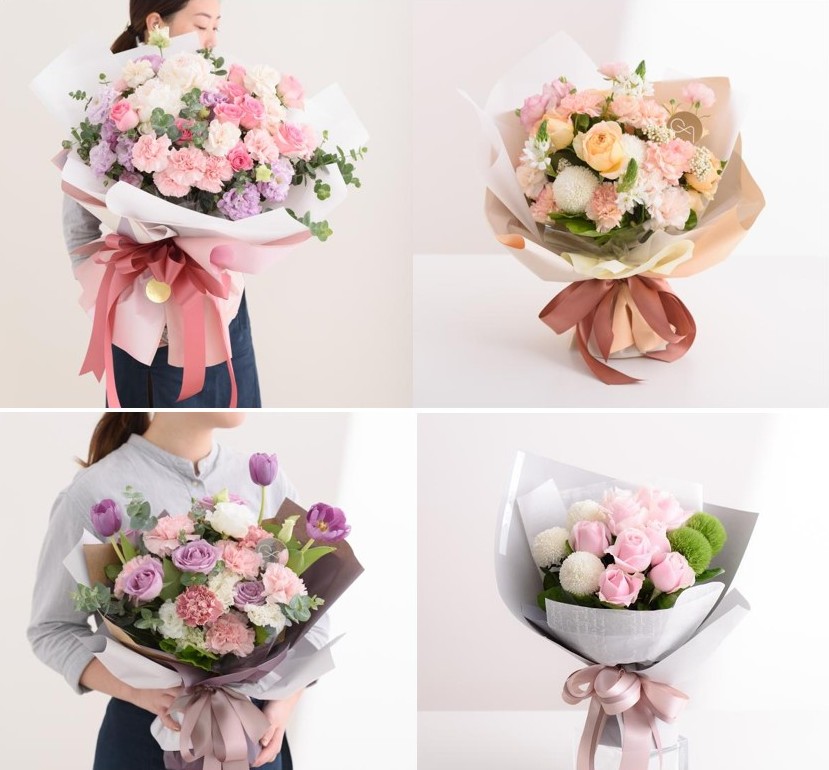 GA Flower Café believes that flowers and emotions have this kind of connection that no word could ever describe. Evidently, there are people who use flowers as their media to express their feelings or emotions towards someone or something and clearly GA Flower Café wants to be part of that journey. With their beautiful set of flowers, they want to help their beloved customers speak without having to blurt out any word; just their floral creations would be enough.
WHAT PEOPLE LIKE
ALL SIZE BOUQUETS. Whether you want a petite, regular, or giant-sized bouquets, they got it all for you. With their unimaginable creativity and impressive floral arrangement skills, the team of GA Flower Café was able to create stunning bouquets all in different sizes that will surely be appropriate with any kind of situation.
DRY FLOWER COLLECTION. The words dry and flower may seem awful to hear at the beginning, but when you see what they have created out of these, you will be surprised by how they were able to pull off this kind of arrangement. Wasting good flower is a no-no to GA Flower Café, thus launching their dry flower arrangement collection which you can see in their website.
LARGE SELECTION. The shop's collection is composed of flowers of different kind, style, colour, sizes, and arrangement but are all truly one of a kind. The shop made sure that every person that sees their collection will be amazed and soon will decide to have one made for them.
PRODUCTS
Graduation Blessing Ceremony – NT$2,600 to NT$8,000
Bouquet – NT$1,280 to NT$3,880
Everlasting Flower Ceremony – NT$1,680 to NT$8,880
Huge Bear Holding Bouquet – NT$3,380 to NT$8,880
Dry Flower Ceremony – NT$1,980 to NT$2,580
DELIVERY AND PAYMENT
Payments can be done through ATM, credit card, super payment, and GA store payment.
4. URBAN BOTANY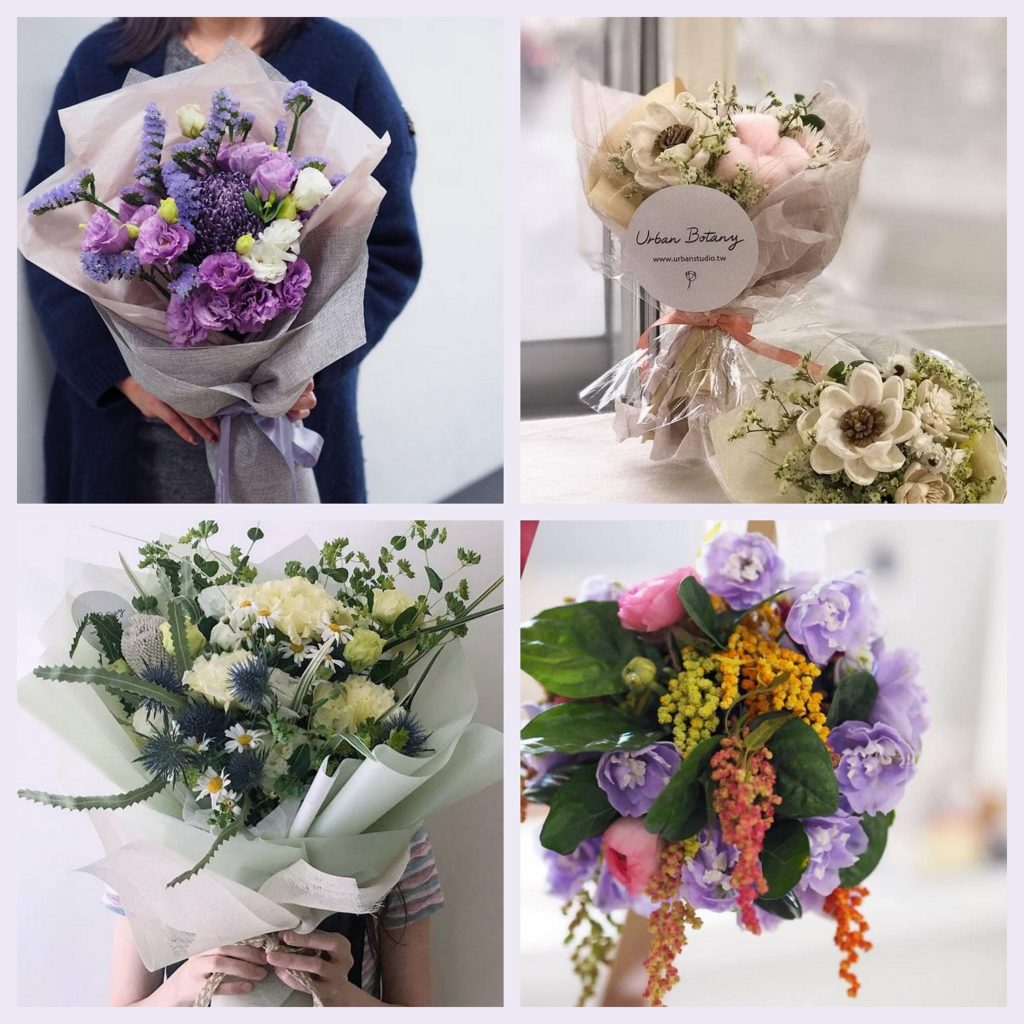 Urban Botany was established with the aim of sharing colours and life to the people in Taipei. With their precious collection and fresh and colourful flowers, they would like to create a community as beautiful as them. Their website showcases all their collections so it would be easier for you to check and choose your preferred arrangements before actually placing your order.
WHAT PEOPLE LIKE
ACADEMIC FLORAL COURSE. For those who are aspiring to be a good florist someday, Urban Botany offers floral courses in which you will learn not only the basics of floral arrangements but also the ones that will help come out your creativity. With the team's credibility, you will surely have a great experience with them learning about flower arrangements.
RELIABLE CUSTOMER SERVICE. Wherever you are, whenever you need their assistance, Urban Botany is always more than willing you to address your concerns. With their online customer service facility, you will now be able to conveniently reach them, and they guarantee quick and accurate responses.
CATERS TO BIG EVENTS. If you think they only creates flower arrangements for simple events, say bouquets as everyday gift, you should definitely need to know them better. Urban Botany wants to be part of all their clients' journey, may it be big or small that is why they also provides floral arrangement services for big corporate events and they swear to always keep a high quality of service every time.
PRODUCTS
Bridal Bouquet
Wedding Bouquet
Flower Table Ceremony
Large Event Flower Ceremony
Dry Eternal Flower Ceremony
Academic Flower Course
5. TAIPEI GARDEN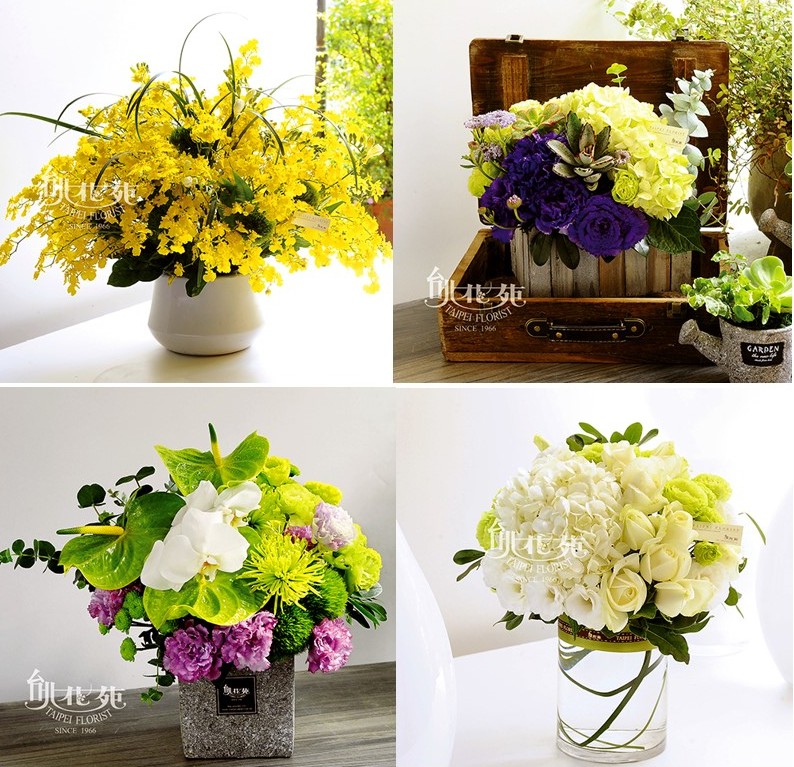 Taipei Garden is possibly one of the oldest yet continually progressive flower shop in Taipei, having been established back in 1966. It is considered one of the leading flower shops in the city which is widely praised by the people in Taipei for their wonderful creations most especially of wedding flower designs and venue layout. Their excellent service is now known not only in Taipei but also in areas outside of the country.
WHAT PEOPLE LIKE
WORLD CLASS SELECTION. Taipei Garden is not only making a name in the city but also internationally. With their great reputation, the shop has been acknowledged in various area outside of Taiwan which makes them one the greatest and most popular flower shops in the city. Alongside their continuous growth as a flower shop is the evolving beauty of their original designs which primarily is the reason why they remain on top of the list of the best florists in town.
TALENT CENTER. Aside from showcasing their unique and wonderful collections in their shop, Taipei Garden also opened an opportunity for those who are dreaming of becoming a popular florist one day. They called it the Taipei Garden Flower Design Training Centre which are hosted by Tamura Kushiro and Lin Huili.
PRODUCTS
Class – $ NT 2,800 to 4,000
Decoration-  $ NT 2,800 to 4,000
DELIVERY AND PAYMENT
The shop strictly implies that you place your order 24 hours before the time of delivery to make sure that all your orders are accounted. The delivery areas are within the city of Taipei and other cities nearby.
6. HSINCHU FLORIST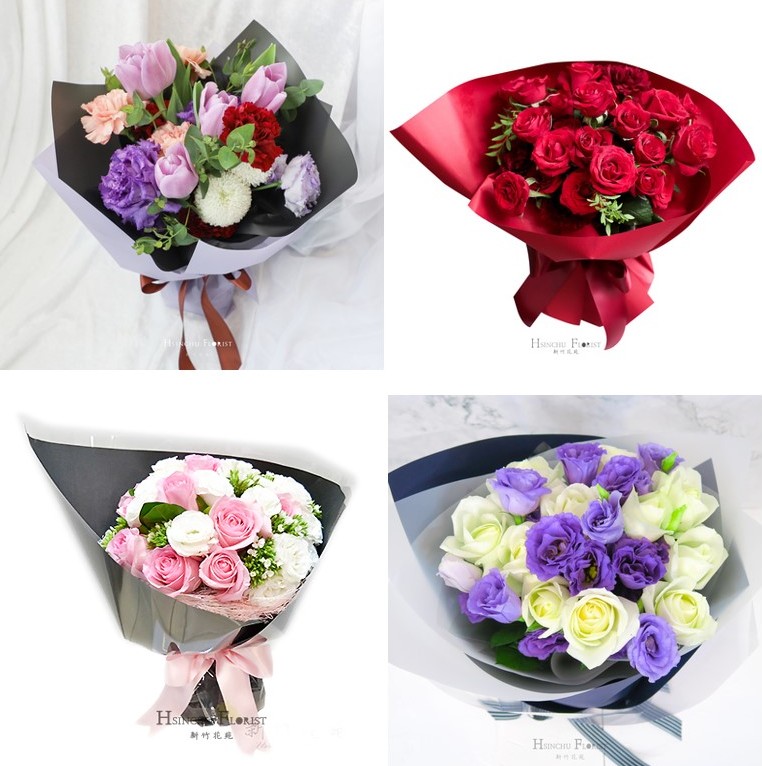 Hsinchu Florist is one of the premier flower shops in Taipei having a large collection of only the finest and freshest flowers in town. The shop offers flower products that are perfectly suited for any kind of occasion, whether it is a celebratory one, or an unfortunate event like funerals. They also maintain a website where you can conveniently place your orders and secure your payments.
WHAT PEOPLE LIKE
FLORAL COURSES. The creative and highly skilled staff of Hsinchu Florist wants to share their expertise to those who are genuinely interested to know how to do floral arrangements. Their classes are categorized into two; Floral Teaching and Spatial Arrangement.
MEMBER CENTER. Inside their website is a page allotted for its members wherein they will be required to log in their username and password, and perks and other items await. If you want to know more  about this feature of the shop, you may reach them through their phone number or pay a personal visit to their shop.
WEDDING CONSULTATION. Aside from creating original and stunning flower arrangements for weddings such as centrepieces and bridal bouquets, they also offer wedding consultation wherein they offer products  and services such as reception tables, photo area, ceremonial arrangement, etc.
PRODUCTS
Bouquet – NT$450 to NT$2,700
Potted Flower – NT$799 to NT$4,500
Orchid  – NT$2,560 to NT$5,000
Flower Stand – NT$1,500 to NT$6,00
Planting – NT$1,500 to NT$8,000
Boutonniere – NT$180 to NT$450
DELIVERY AND PAYMENT
They offer next and same day delivery services, just make sure to give them a call ahead of time. Payment methods are ATM or bank transfer, major credit and debit cards.
7. SOWHAT!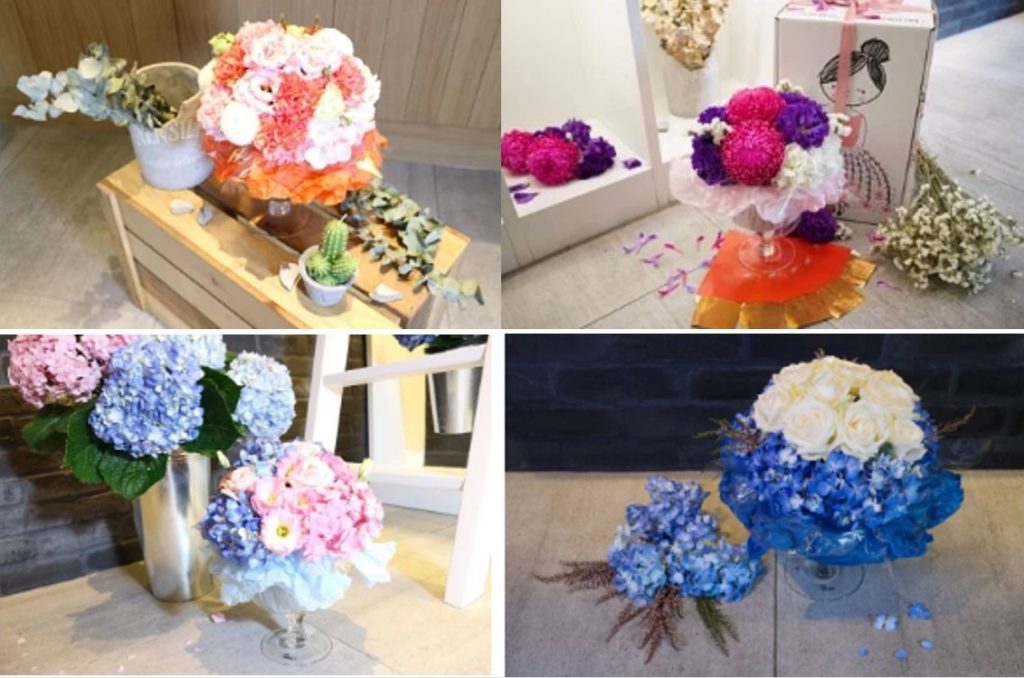 SoWhat! is a local florist in Taipei that is committed to spread joy and happiness all over the city by sending their originally designed flower arrangements. They focus primarily on showcasing their contemporary ideas while still giving detailed attention to elegance and class.
| | |
| --- | --- |
| SPECIALTY | Contemporary arrangements |
| SELECTION SIZE | Fresh, local flowers |
| STARTING PRICE | Starts at NT$1000 |
| DELIVERY FEE | Starts at NT$250 |
| WEBSITE | https://www.sowhattw.com |
| SOCIAL MEDIA | |
| CONTACT DETAILS | |
WHAT PEOPLE LIKE
SUPPORTS LOCAL FARMERS. Being a local flower shop means having to support their fellow locals. The shop makes sure to get their daily supply of fresh farm flowers from the local farmers of Taipei. They guarantee that all the products that they get and turn into various arrangements are always of high quality.
RELIABLE DELIVERY. No one wants a crappy delivery service and SoWhat! wants their customers to feel that they are well taken care from the start until then last step of the process that is why they make sure that the flowers that are being delivered are packaged well, delivered in utmost care, and arrives at the designated destination at the agreed time.
DELIVERY AND PAYMENT
The shop accepts payment that are processed through online card ordering or you may opt to pay in store.
8. FOREVER FLORIST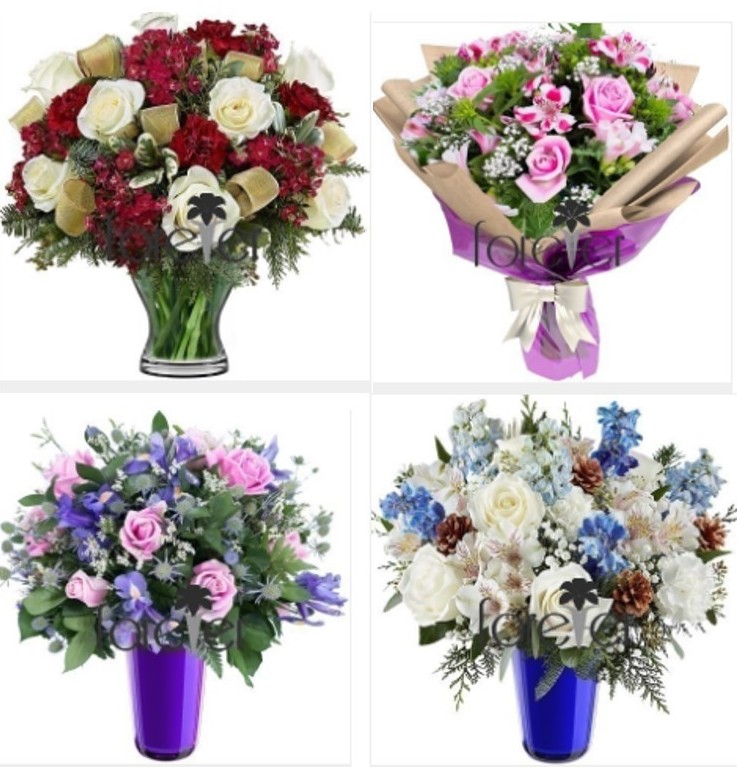 Forever Florist is celebrating their 15th anniversary this year. Over the years, they have gained enough experience to pride themselves as one of the leading flower shops in Taipei. They have a large inventory of flowers for their customer to choose from, ranging from the simplest vase arrangements to the grandest mixed bouquets that they guarantee to be always fresh, unique, and affordable.
| | |
| --- | --- |
| SPECIALTY | Mixed arrangements |
| SELECTION SIZE | Large |
| STARTING PRICE | Starts at 2,259.95 Php |
| DELIVERY FEE | Starts at $9 |
| WEBSITE | http://forever-florist-taiwan.com/ |
| SOCIAL MEDIA | |
| CONTACT DETAILS | |
WHAT PEOPLE LIKE
VARIOUS ITEMS FOR ALL OCCASIONS. One of the most appealing characteristics of Forever Florist is their capacity to cater to all kinds of events, whatever the theme may be. With their large selection of flowers, they are able to provide their customers with any kind of arrangement they may need.
LUXURY COMBOS. Forever Florist wants to offer its customer all the best products that they can provide that is why they went extra mile in choosing the items that they think would complement best with their flower items. Aside from bouquets and basket arrangements, they also offer gift items such as teddy bears, wines, and chocolates to complete the package of your orders.
DIVERSITY. The shop understands that as their shops becomes available online, more and more customers will be able to see them. With this in mind, they made sure that not only the locals of Taipei can relate to their collection but also the residents of other countries. They enabled in their website an option in which you can change the currency of the item according to your preference and depending on the country that you live in for you to save your time from converting here and there.
PRODUCTS
Roses – From TWD 1517.63
Lilies – From TWD 2441.41
Carnations – From TWD 2078.49
Tulips – From TWD 3266.51
Gerbera – From TWD 2078.49
Orchids – From TWD 2540.38
Hydrangea –  From TWD 2540.38
Chrysanthemums – From TWD 2441.41
Sunflower – From TWD 2639.36
DELIVERY AND PAYMENT
Forever Florist wants to reach not only the people within the area of Taipei but also its nearby cities. For your reference, you may proceed to their page and see the list of their delivery areas. Payments are Visa, Visa Electron, Amex, Mastercard, Discover, PayPal, and JCB.
Note: Despite the COVID situation, all orders from Forever Florist are accepted online. Just click the link to their website and pick your poison!
9. MANDARIN FLORIST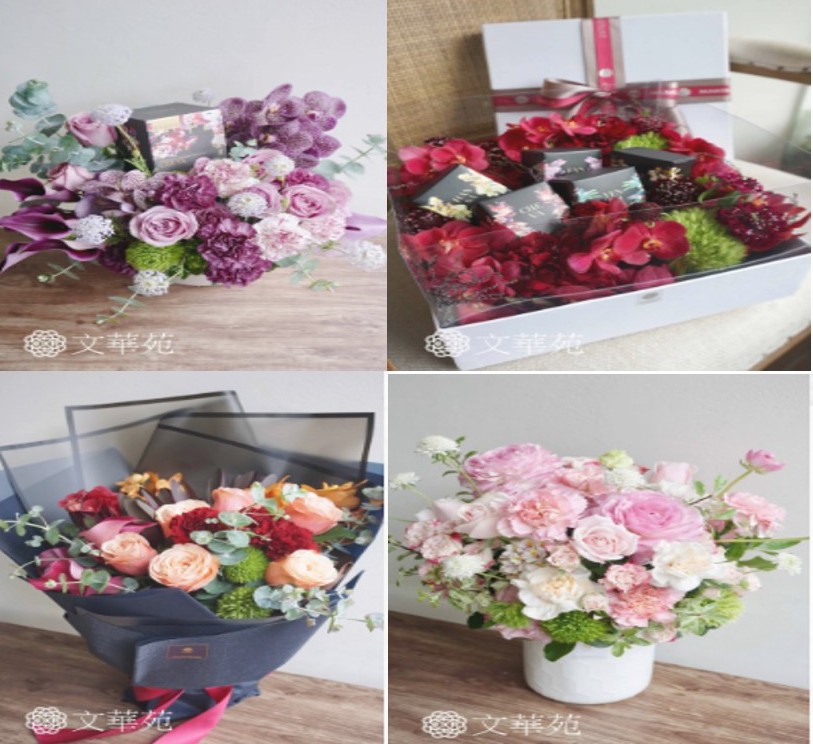 Mandarin Florist has been in the industry of flower arrangements for 20 years now. It was founded  by its own director, Ms. Sarah Sarah and with her team of professional florists they are able to provide a collection of modern inspired flower arrangements that are truly fascinating. The shop does not only create flower arrangements for single orders; they also cater to big events such as weddings, dinner banquet, and corporate events.
| | |
| --- | --- |
| SPECIALTY | Modern-styled arrangements |
| SELECTION SIZE | Large |
| STARTING PRICE | Starts at $2,980 |
| DELIVERY FEE | Calculated at Checkout |
| WEBSITE | https://www.mandarin-florist.com.tw |
| SOCIAL MEDIA | |
| CONTACT DETAILS | (02) 8773 – 8615 – 6 |
WHAT PEOPLE LIKE
UNIQUE AND ORIGINAL DESIGNS. The shop's utmost priority is their customers' satisfaction that is why they give full attention to details when it comes to crafting their originally designed flower arrangements. They do not also want to see disappointment in them so their creative florists would go extra mile in making sure that their flower products stand out from the rest.
VALUE FOR MONEY. Mandarin Florist believes that their customer should get what they paid for and with this, they do their best effort to make sure that every single penny that a customer spends on their flower products are highly valued. They can guarantee that they will not only match your standards, but they will do their best to exceed them.
PRODUCTS
Seasonal Flowers – $2,980 to $3,680
DELIVERY AND PAYMENT
For the shop's payment method details, you may reach them through their local phone number, or you may pay a visit at their physical shops.
10. TAIPEI FLOWERS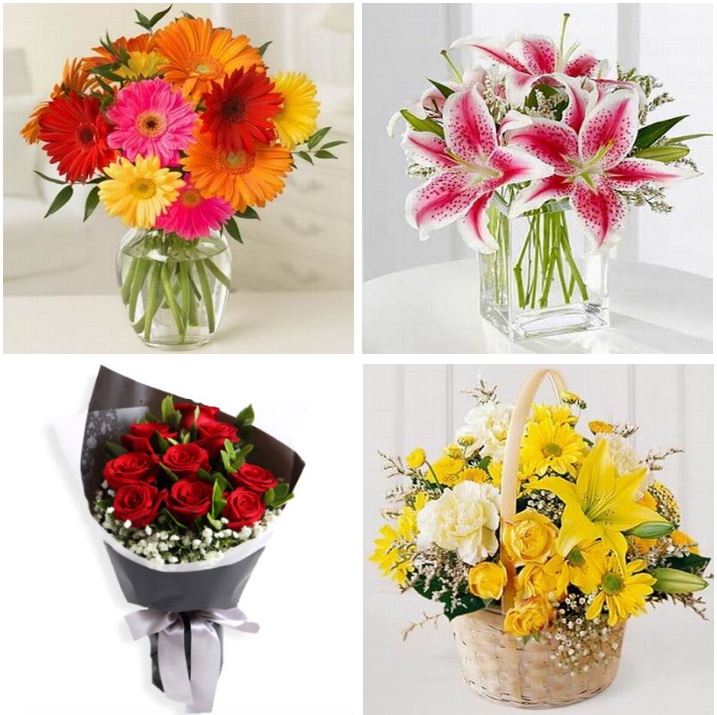 Taipei Flowers offers one of the largest collections of fresh blooms readily available for delivery all around Taiwan. Since the business started in 2002, it has always brought the freshest and finest looking floral arrangements to the people in Taipei. The shop is passionate about flowers and how to use them in bringing smiles and love to their customers that is why they always go the extra mile just to provide you with the perfect one.
You can seamlessly place your orders online through their webshop where you will be greeted with probably thousands of different arrangements for different occasions.
| | |
| --- | --- |
| SPECIALTY | Flowers for all occasions |
| SELECTION SIZE | Large |
| STARTING PRICE | From TWD 1,046.00 |
| DELIVERY FEE | Calculated at checkout |
| WEBSITE | |
| CONTACT DETAILS | (913) 535-6937 |
WHAT PEOPLE LIKE
EXPERT FLORIST.

The team is composed of passionate and truly talented florists that has been working in the industry for many years now that is why there is no way that you will doubt the quality of products and services that they will be providing.

WIDE SELECTION.

If you got lots of events lined up that all require different sets of flowers, then you should definitely come to Taipei Flowers because they got almost all kinds of flowers that are suitable for all kinds of occasions and themed events.
PRODUCTS
BOUQUETS
VASE ARRANGEMENTS
BASKET ARRANGEMENTS
DELIVERY AND PAYMENT
The shop accepts payments thru Visa, Mastercard, Discover, AMEX, and Bank Transfer.
11. SO WHAT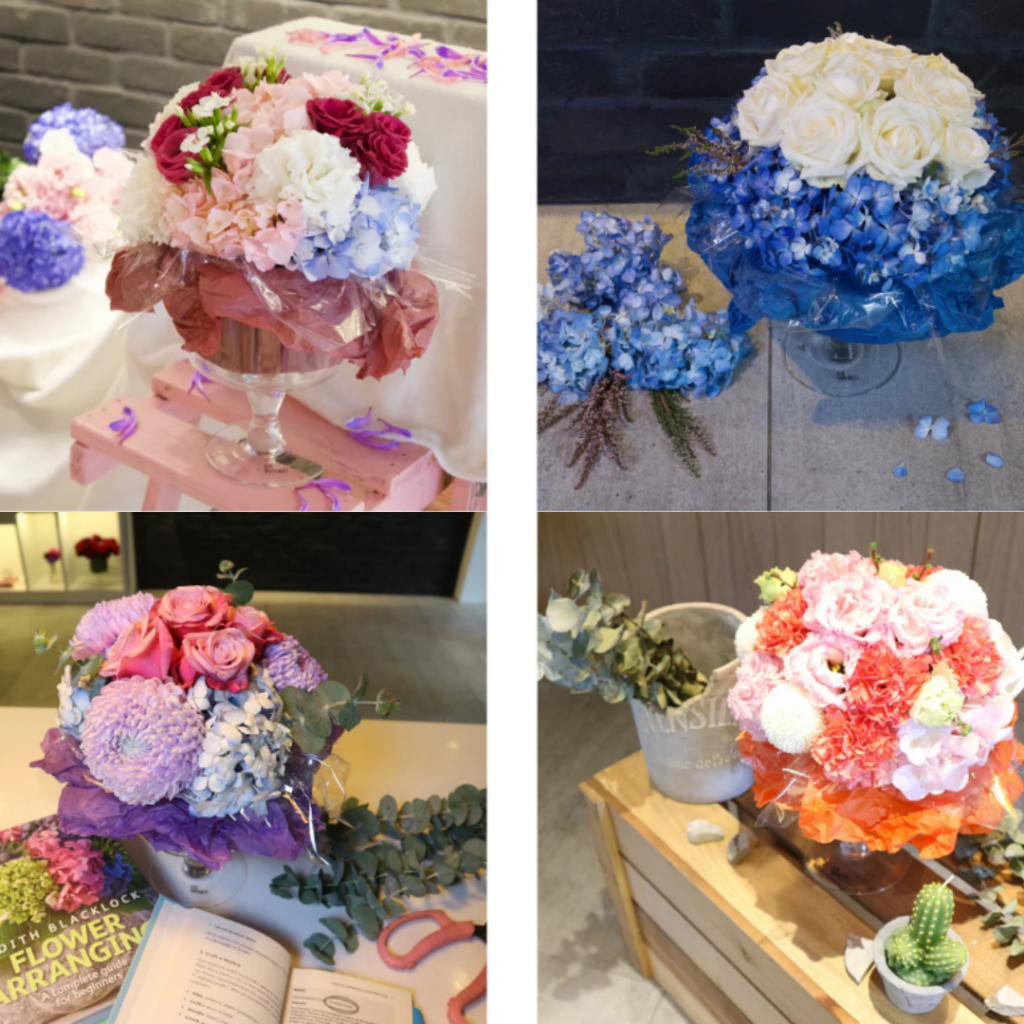 So What's Brenda Day had one goal in mind when she first opened the shop: to introduce beauty and happiness through floristry. She's done so and continues to do so through a small but carefully crafted selection of flower arrangements.
Every design is unique and made with the best blooms, but all of them are quite affordable and priced the same.
| | |
| --- | --- |
| SPECIALTY | Flower Arrangements. |
| SELECTION SIZE | Small |
| STARTING PRICE | NT$1,000 |
| DELIVERY FEE | Calculated at checkout |
| WEBSITE | https://www.sowhattw.com/ |
| CONTACT DETAILS | Line: @pinksowhat |
WHAT PEOPLE LIKE
ELEGANT DESIGNS. Elegant, stylish, vivid — these are only some of the many ways to describe So What's small flower catalogue. Due to the lack of theme, the arrangements can be used for any occasion.
FRESH AND FRAGRANT. Flowers, at one point, wilt, but So What strives to deliver the best arrangements that last long. Which is why they only use the finest of flowers available during the season.
PRODUCTS
DELIVERY AND PAYMENT
Same day delivery orders have to be placed before 5pm. The shop accepts payments thru Visa, Mastercard, and JCB. 
12. LV FLOWER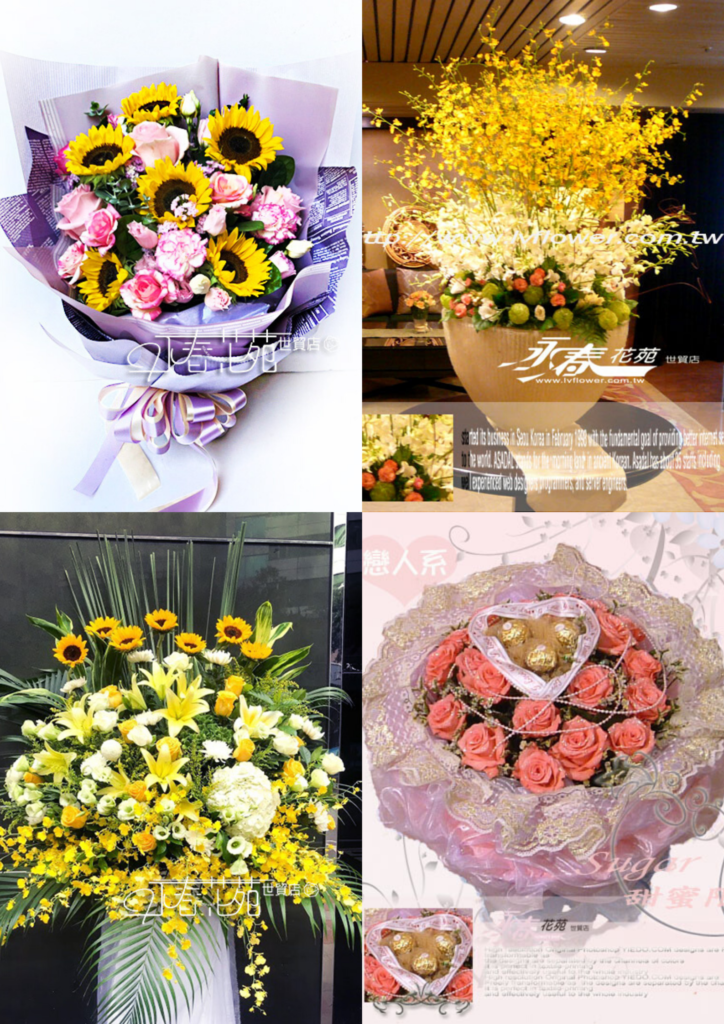 LV Flower can handle all of your floristry needs for every occasion. They have a large catalogue featuring bouquets, regular and table arrangements, corsages, and even flower combinations with teddies and sweets.
Their highly talented staff invests all of their time and effort in the details that go into every piece. LV Flower also only makes use of the freshest flowers, so you can guarantee that every order you make is the best there is.
| | |
| --- | --- |
| SPECIALTY | Flower Bouquets and Arrangements |
| SELECTION SIZE | Moderate |
| STARTING PRICE | Contact site for details |
| DELIVERY FEE | Calculated at checkout |
| WEBSITE | http://www.lvflower.com.tw/ |
| CONTACT DETAILS | 02-237 73114 or 02-2378 9162 |
WHAT PEOPLE LIKE
GREAT FLOWER ASSORTMENT. The occasion itself isn't anything to fret about when you're ordering flower pieces from LV Flower. They have a wide array of floristry offerings to choose from, perfect for your celebratory needs.
PROFESSIONAL STAFF. The staff is committed to delivering the best service imaginable. This commitment manifests itself in high quality floral bouquets and arrangements, all of which are made with the best materials available.
PRODUCTS
Flower arrangements 
Flower bouquets
Table arrangements
DELIVERY AND PAYMENT
The shop accepts payments thru Visa and Mastercard.
Images taken from each company's official websites/social media.