Flowers are truly a gift from nature for our eyes to cherish. We usually use these to adorn our homes, gardens, and even events. However, growing a flower is no easy-peasy; they require very close attention and care. A change in environmental condition could ruin those perfect bright blooms. Surely, flowers are very delicate. That's why we have a special flower shop in the community to attend to our floral needs Whatever it is, these flower experts in Tokyo will surely help you.
Note: Due to the current pandemic outbreak and State of Emergency in Japan, we've noted the relevant service changes for some of the shops listed below. Most stores are still accepting online or phone orders as well as deliveries.
1. HAPPY FLOWERS JAPAN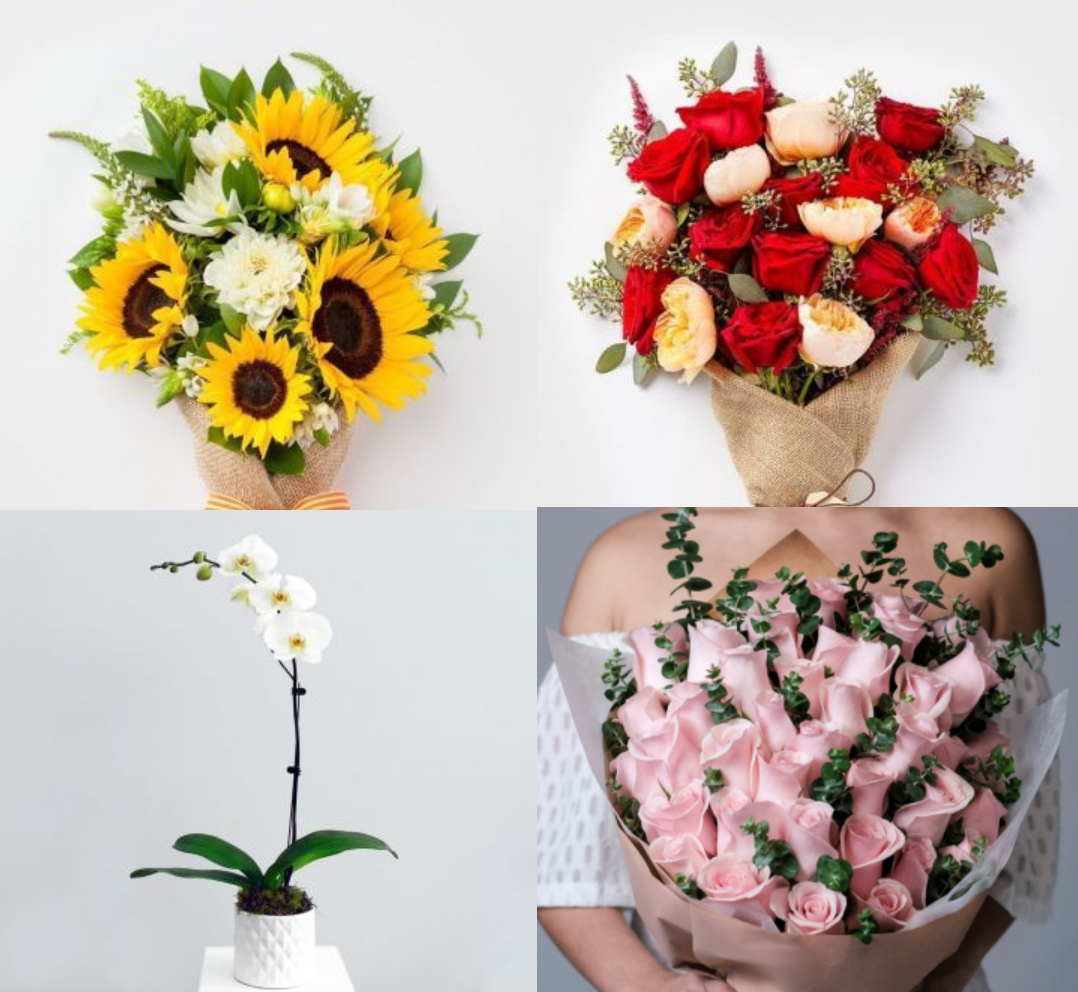 Happy Flowers Japan is a great flower delivery service that also provides gift hampers, chocolate bouquets, fruit baskets, and the like. You can rely on it to provide fresh, fragrant blooms set in hand-crafted bouquets that are delivered on the same day (often within 90 minutes of ordering!) for free!
| | |
| --- | --- |
| SPECIALTY | Bouquets & Gift Baskets |
| SELECTION SIZE | Large |
| STARTING PRICE | ¥9,500 |
| DELIVERY FEE | Free Same-Day Delivery (90 minutes) |
| WEBSITE | https://www.happyflowersjapan.com/ |
| SOCIAL MEDIA | n/a |
| CONTACT DETAILS | https://www.happyflowers.sg/en/contact |
WHAT PEOPLE LIKE
FREE SAME-DAY, 90-MINUTE DELIVERY. Hate making your bouquet recipients wait? Well, you won't have to, thanks to Happy Florist's free same-day, 90-minute delivery service!
HANDCRAFTED BOUQUETS. If you hate the generic, churned-out-by-a-factory look of bland flower bouquets, no need to worry. Happy Florist's personnel provide carefully handcrafted bouquets using only the freshest flowers for the day.
PRODUCTS
THE AYLA:¥9,500
THE ALLISON: ¥12,500
THE LOLA: ¥18,928
DELIVERY & PAYMENT
Bouquets are delivered within 90 minutes for most orders and for free. The company also takes a variety of payment methods.
2. FLORIS HIROKO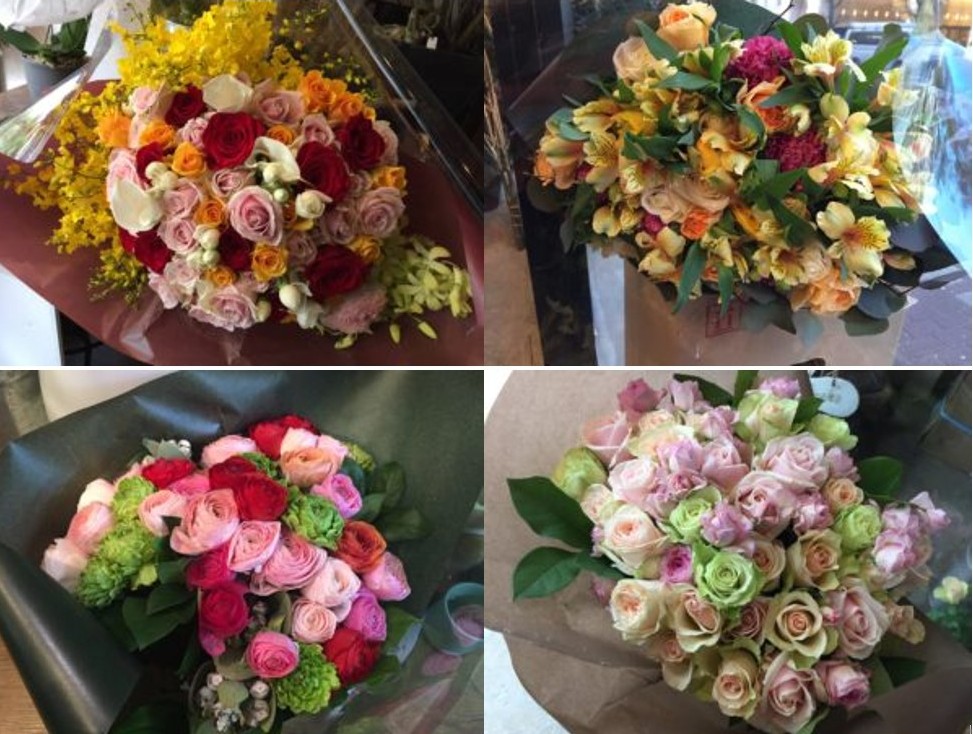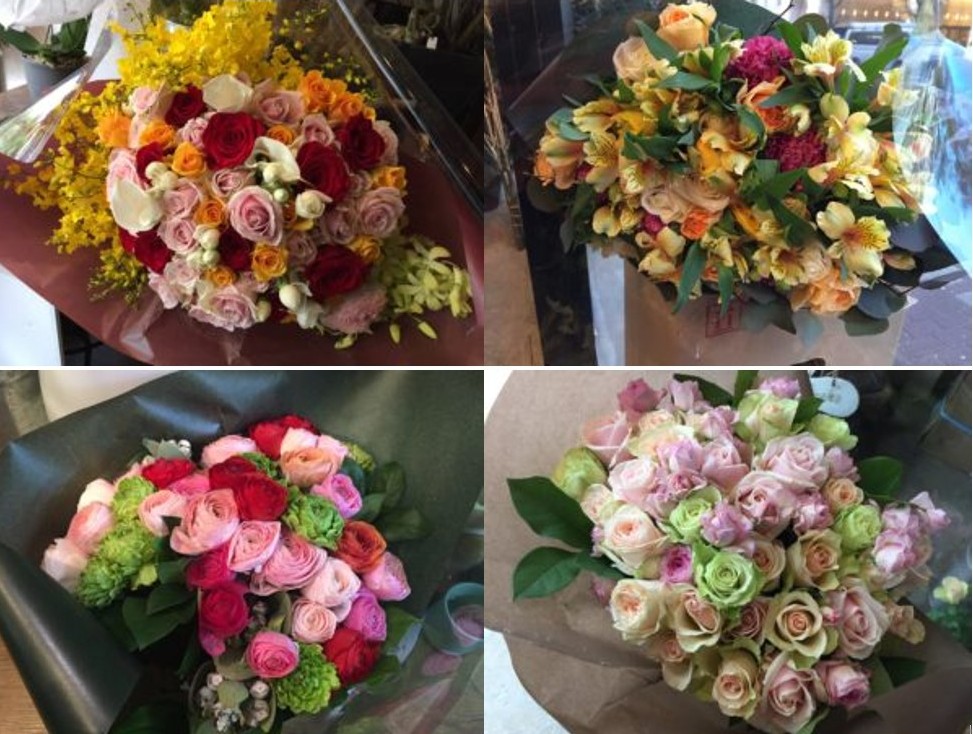 When it comes to arranging stunning and premium fresh flowers, Floris Hiroko is definitely one of your best choices. They have a large selection of flowers, categorized into different kinds of arrangement which they make sure to be perfectly suited for any kind of event. They also cater big events such as weddings and they guarantee to make your day even more special with their creative and innovative creations.
| | |
| --- | --- |
| SPECIALTY | Premium mixed bouquets |
| SELECTION SIZE | Large |
| STARTING PRICE | Contact the shop for the price list |
| DELIVERY FEE | Starts at ¥ 3,240 |
| WEBSITE | http://florishiroko.tokyo/ |
| SOCIAL MEDIA | IG:@florsihiyoko.tokyo, FB: Florish Iyoko |
| CONTACT DETAILS | +81 3-3444-8746 |
WHAT PEOPLE LIKE
EXPERT FLORISTS. Floris Hiroko pride themselves with their creative and highly skilled team of professional florists. They are committed to go beyond what is expected of them that is why they really put extra effort in making and delivering your orders.
LARGE SELECTION. Floris Hiroko knows that each one of their customers varies in the taste in style, colour, texture, and size that is why they always see to it that they have a large inventory of flowers and arrangements for their clients to choose from.
ACKNOWLEDGES CUSTOMER DIVERSITY. Despite being based in Japan, Floris Hiroko understands that they may have other people reaching to them that are not familiar with their national language, so they also enable their ordering process to be in English because they believe that their shop should always be reachable anytime, anywhere.
PRODUCTS
DELIVERY & PAYMENT
Their range of delivery service is the whole Shinagawa Ward, Minato Ward (except Odaiba), Ota Ward and Meguro Ward and part of Shibuya Ward. You can place your orders in their shop every Mondays to Saturdays.
3. THE LITTLE SHOP OF FLOWERS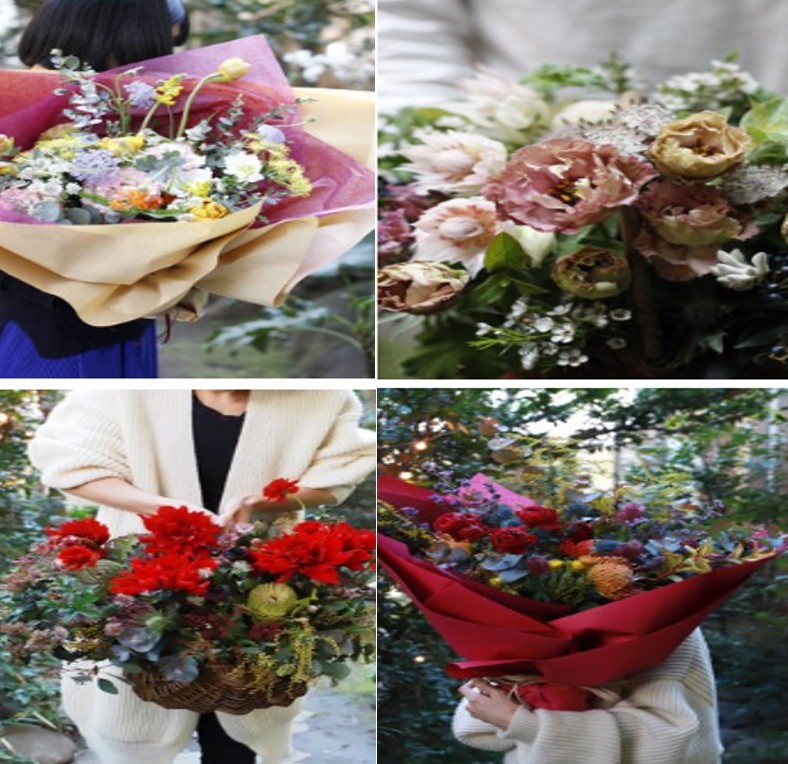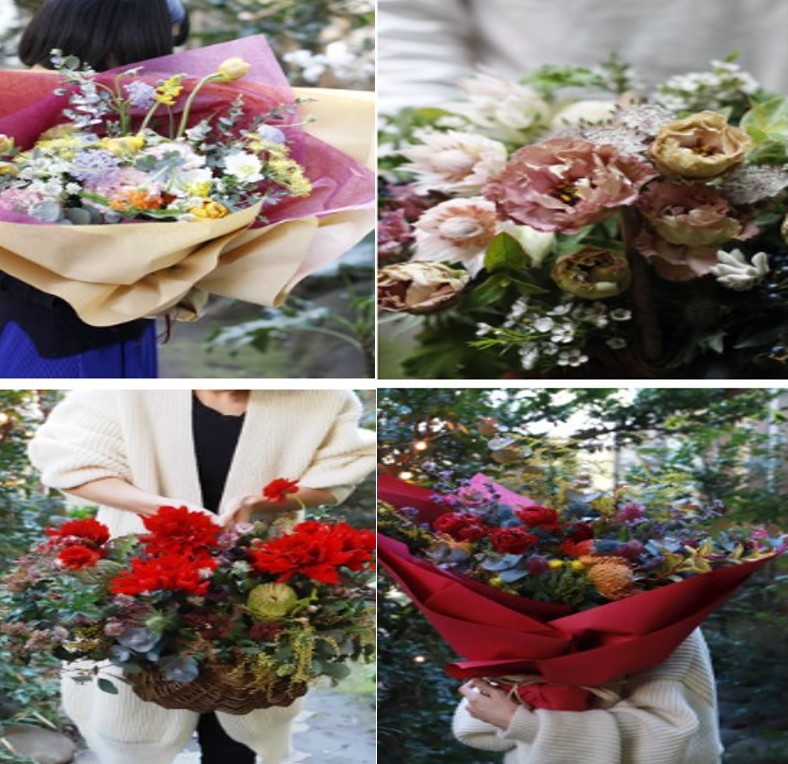 The Little Shop of Flowers is one of the premier florists in Tokyo. It prioritizes customer satisfaction over anything that is why they make sure to provide you with only the finest and freshest flowers that you can find in the area. They also keep themselves posted for any new designs and complementary accessories that will improve the totality of your orders
WHAT PEOPLE LIKE
INTERNATIONAL DELIVERY. Not only they offer services to the entire area of Tokyo, The Little Shop of Flowers also extend its delivery services outside the country. Whether you are in the opposite side of the world, they can assure you that you can always count on them when it comes to flower needs.
PERSONALIZED. The Little Shop of Flowers wants their customers to feel that their ideas are always incorporated in their orders and that they feel more connected with their choice of arrangement, thus they offer personalized orders that all depends on your likings.
PRODUCTS
Fresh Flowers – $50 to $150
DELIVERY & PAYMENT
When placing and tracking your orders, you are always free to give them a call or visit their contact page to easily reach them. Since they receive a lot of orders, they request their customers to make 10-day and 5-day window allowance for international and domestic deliveries, respectively.
4. TOKYO FLOWER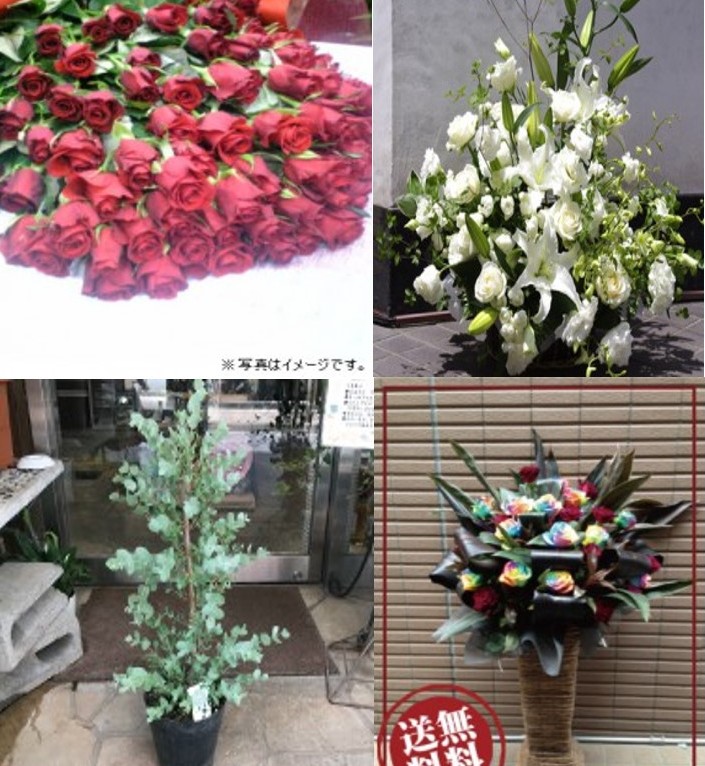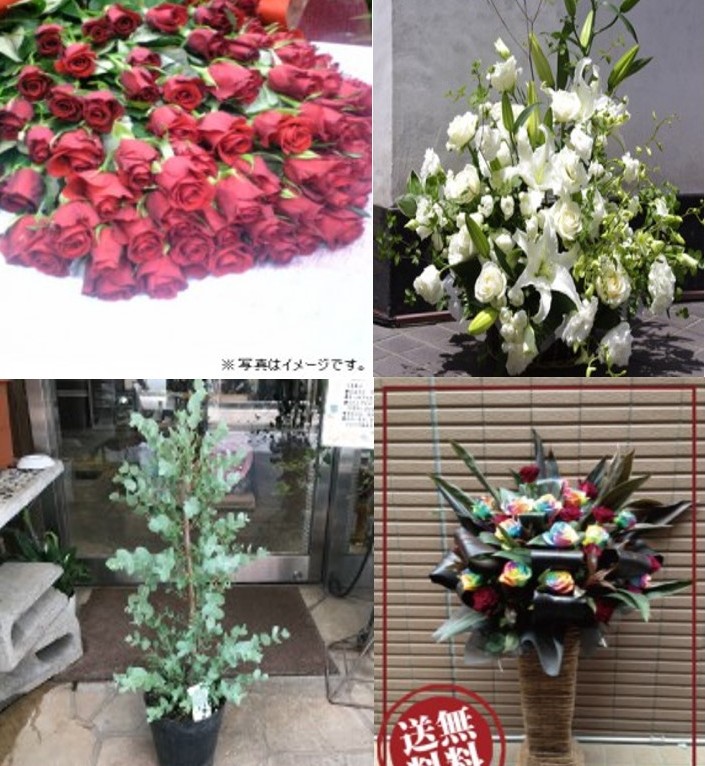 Tokyo Flower was founded over 30 years ago with the goal of making the lives of the people in Tokyo as beautiful and colourful as their flower products. The shop mainly focusses on the bridal business and corporate gifts. These covers the actual bridal bouquet, event decoration and other wedding related flower needs.
WHAT PEOPLE LIKE
LARGE SELECTION. There are truly lots of things to celebrate and Tokyo Flower wants to be part of all of it. May it be a birthday, a Mother's Day celebration, Christmas, or Valentine's day, they have all kinds of arrangement suited for those.
EXTRA COMPLEMENTARY ITEMS. Having a fresh bouquet of flowers as gift is really a nice choice but having more than that is more exciting. Aside from fresh flowers, Tokyo Flower also offers other gift items that will perfectly match your choice of arrangements such as premium wines and chocolates and they come at very affordable prices.
PRODUCTS
Bouquet – 3,200 yen to 50,000 yen
Arrangement – 3,500 yen to 10,000 yen
Foliage Plant – 1,185 yen to 15,000 yen
Stand Flower – 15,00 yen to 50,000 yen
DELIVERY & PAYMENT
Their delivery fee and mode of payment are typically discussed as you finalize your order at their shop so make sure that you keep consistent communication with their staff to know more about these details.
5. SHIN-TOKYO FLOWER SHOP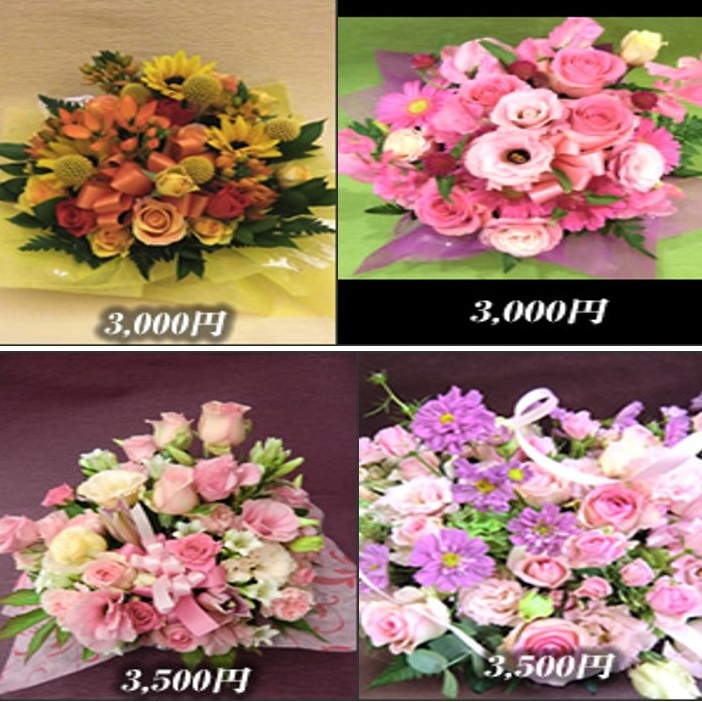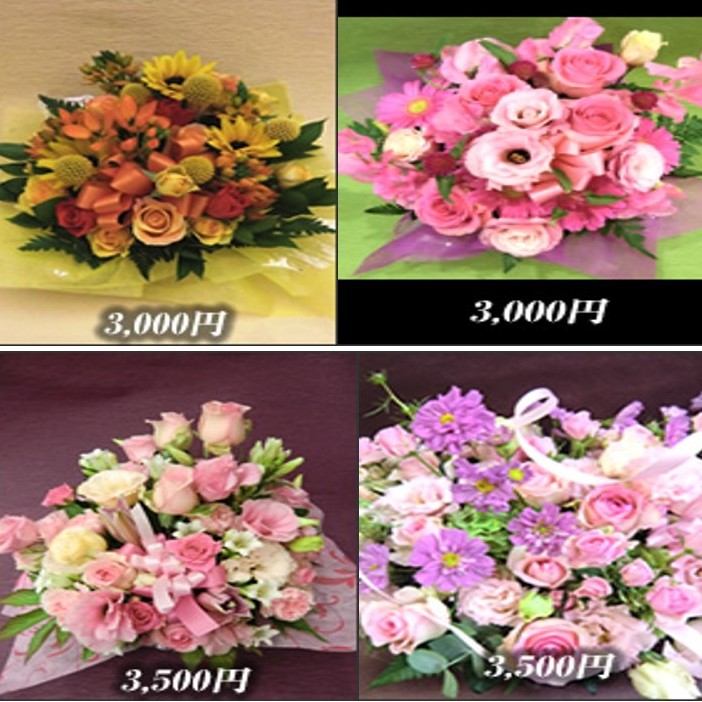 | | |
| --- | --- |
| SPECIALTY | Traditional floral designs |
| SELECTION SIZE | Large |
| STARTING PRICE | Starts at  ¥3,000 |
| DELIVERY FEE | Calculated at checkout |
| WEBSITE | http://www.st-flower.com/ |
| SOCIAL MEDIA |   |
| CONTACT DETAILS | +81 3-3211-8783 |
WHAT PEOPLE LIKE
PRESERVED FLOWERS. To maintain the beauty, if not the freshness of the flowers, they offer to make preserved flowers packaged beautifully for them to be stored and displayed in homes and offices where their undying appeal will stay forever no matter how old the item is.
LARGE SELECTION. The shop does not only feature traditional arrangements but also the modernized kinds that are perfect for all kinds of occasions and even as indoor home decoration. Shin-Tokyo Flower Shop also makes sure that all their collections are well prepared, taken care of, and delivered as they guarantee that their clients get what they truly paid for.
PRODUCTS
Bouquet –  ¥3,000 to  ¥5,000
Arrangement –  ¥3,000 to  ¥30,000
Party & Wedding –  ¥20,000 to  ¥50,000
Orchid and Plant –  ¥10,000 to  ¥20,000
Preserved Flower –  ¥3,000 to  ¥15,000
DELIVERY & PAYMENT
To know more about the payment details, please keep in touch with their staff.
Note: In order to prevent the spread of new coronavirus infection, Shin Tokyo Flower Shop has decided to shorten the business hours for the time being, considering the safety of customers and all employees.
6. HIBIYAKADAN DAIICHI HOTEL TOKYO SHOP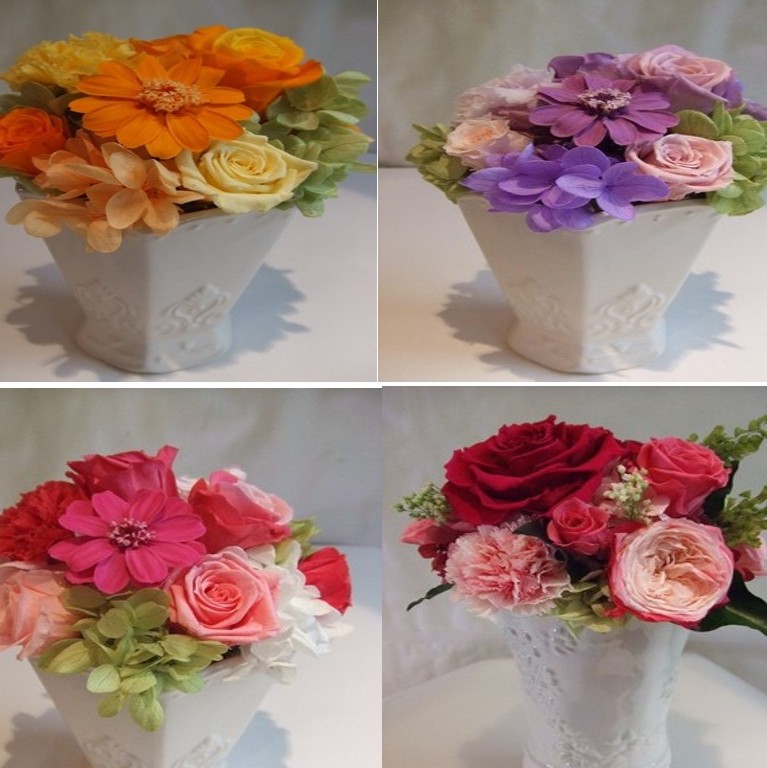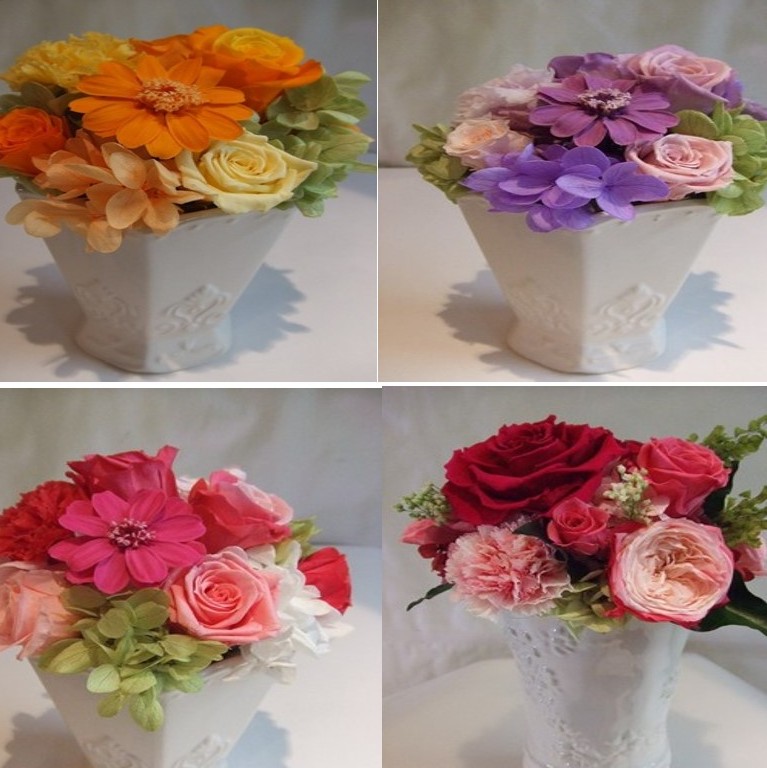 Hibiyakadan Daiichi Hotel Tokyo Shop is a leading flower shop in Tokyo having a large inventory of flowers of fresh flowers that vary in kind and size. Whether you need a flower arrangement for joyful celebrations such as birthdays, anniversaries and weddings, or sorrowful ones like funeral, Hibiyakadan Daiichi Hotel Tokyo Shop got your back.
| | |
| --- | --- |
| SPECIALTY | Stunning flower arrangements for all occasion |
| SELECTION SIZE | Large |
| STARTING PRICE | Starts at 5,400 yen |
| DELIVERY FEE | Calculated at checkout |
| WEBSITE | https://www.hibiyakadan.com/shop/01980.html |
| SOCIAL MEDIA |   |
| CONTACT DETAILS | +81 3-3508-2787 |
WHAT PEOPLE LIKE
PRESERVED FLOWERS. Aside from providing their clients with the finest and freshest flowers, they also offer preserved flowers that truly last for a long time. These preserved flowers are packaged in a way that they are protected from possible damage.
STUNNING DESIGNS. A team of creative and professional florists is what making Hibiyakadan Daiichi Hotel Tokyo Shop one of the best when it comes to flower arrangement. The shop makes sure to always keep their catalogue up to date so they would be in for the new trends and will remain their reliability and competitiveness.
FREE SHIPPING. What is better than knowing that a flower shop offers the best delivery services? It's when you find out that this service is offered for free! To give back to their beloved customers, the store offers free nationwide shipping so you would be able to send fresh flowers anywhere around the country.
PRODUCTS
Arrangement – 4,320 yen to 10,000 yen
Bouquet – 4,320 yen to 9,280 yen
Preserved Flower – 5,400 yen
Artstic Flower – 5,400 yen to 24,000 yen
Ried Flower – 3,000 yen to 20,000 yen
DELIVERY & PAYMENT
The store accepts Mastercard, visa, and any major credit cards.
7. TOKYO FANTASTIC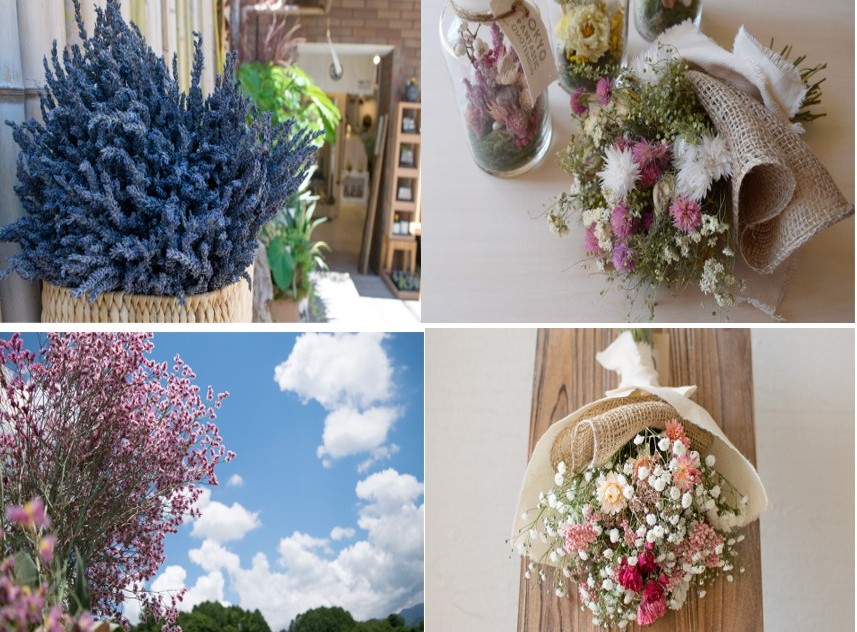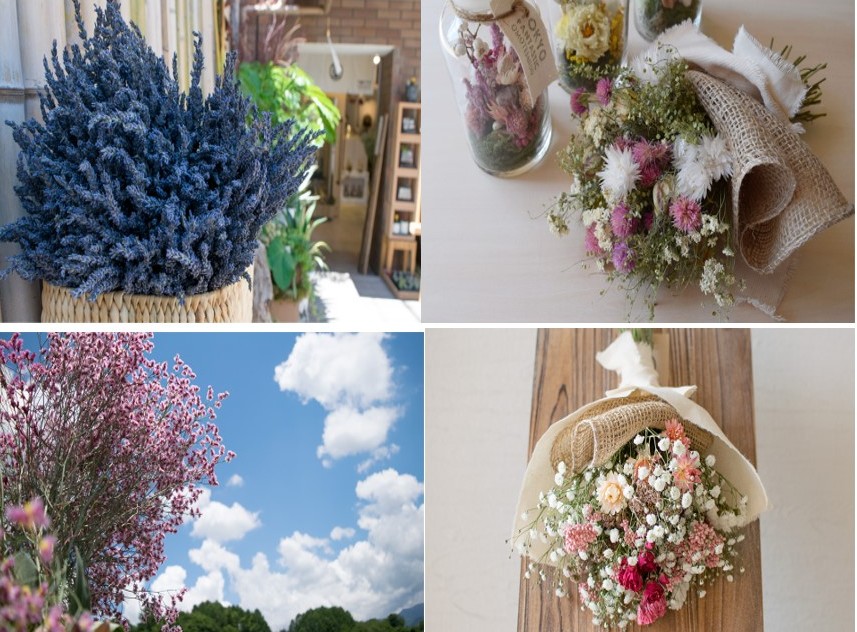 Tokyo Fantastic lives by their brand philosophy of "a nice day today" and with their beautiful creations they aim to make the best out of their flower products. With their meticulous combination of style, colour, and texture, they are able to provide the people of Tokyo stunning floral arrangements that will indeed make them say it's a nice day today.
| | |
| --- | --- |
| SPECIALTY | Elegant Wedding Flowers |
| SELECTION SIZE | Large |
| STARTING PRICE | Contact the shop for the price list |
| DELIVERY FEE | Calculated at checkout |
| WEBSITE | https://tokyofantastic.jp/omotesando |
| SOCIAL MEDIA | IG: @tokyofantastic FB: Tokyo Fantastic Twt: @fantastictokyo |
| CONTACT DETAILS | 03-3478-8320 |
WHAT PEOPLE LIKE
CUSTOM-MADE ORDERS. The shop offers to create arrangements that are entirely dependent on the client's preferences. Should they want a floral arrangement that will be aligned with a specific event theme, the creative team of Tokyo Fantastic are willing to create them for you and will even exceed your expectations.
INNOVATIVE DESIGNS. Tokyo Fantastic would not be same such if they do not make fantastic flower arrangements. Aside from the typical arrangements such as bouquets and flower baskets, they also innovate their designs by making the best out of dried flowers. They arrange these in what they flower bottles which as a result would look like a miniature garden which would be perfect for display in your room or office.
UNIQUE FLORAL ACCESSORIES. You would think that wedding flowers are limited to the bride's bouquet and venue design, but with the ideas of Tokyo Fantastic, everything is truly possible. The dried flowers that they keep are the main products used in their wedding accessories such as hair pins, headdresses that are really beautifully done and perfect for weddings with classic theme.
PRODUCTS
Tokyo Dried Flower
Botanical
DELIVERY & PAYMENT
Delivery date may be determined 60 minutes to 3 hrs after the order production. Should you need to know your options to settle the payment, feel free to personally contact them through shop number. Payments are VISA, Mastercard, JCB, American Express, Diners Club, Discover.
Note: Currently closed.
8. TUMBLER & FLOWERS
When it comes to flower workshops, Tumbler & Flowers is definitely one of the best choices available. They prioritise their clients and follow their respective preferences. For an affordable price, they ensure you will learn and enjoy their classes. If you like to know more about arranging and decorating flowers, make sure to visit Tumbler & Flowers!
WHAT PEOPLE LIKE
EXPERT FLORIST. Tumbler & Flowers florists are committed to giving their clients and enrollees high-quality education. They teach them easy but unique arrangements.
PRODUCTS
IKEBANA Workshops start at 5,000Yen.
Arrangements start at 8,000Yen.
Bouquets start at 8,000 yen.
Ikebana (They will come to the place you specify and create Ikebana) are available from 30,000 yen.
DELIVERY & PAYMENT
Delivery and transportation charges are separate from specified prices. 
9. FLOWERS TO TOKYO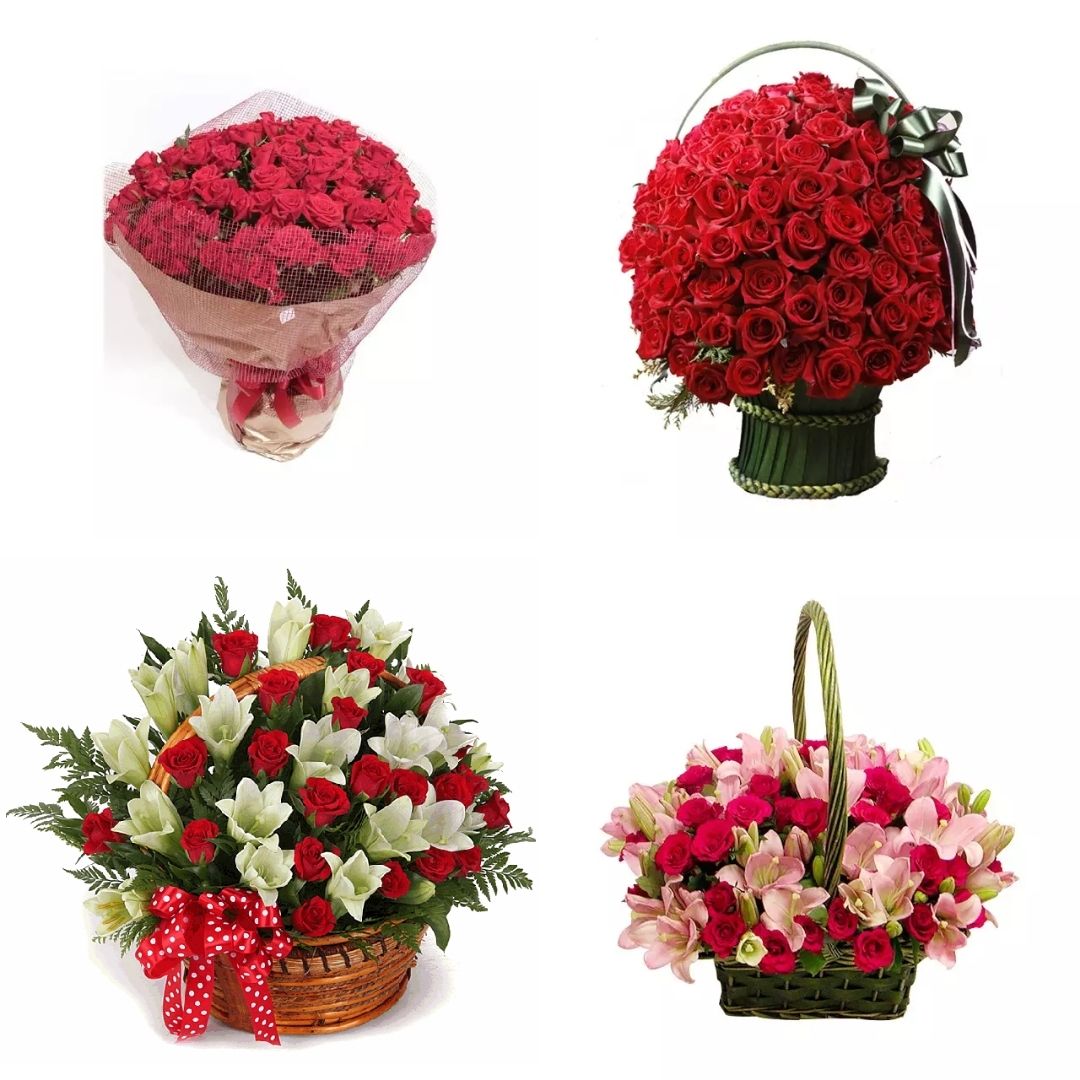 Flowers to Tokyo is another website to consider if you want to send floral arrangements to Japan! They have a wide range of designs to choose from, and a variety of flowers to include too.
What's more is that you can combine flowers with other gifts like chocolates and cakes to make presents extra special. Take a look at their listings on the website and order there soon.
| | |
| --- | --- |
| SPECIALTY | Customized Gifts |
| SELECTION SIZE | Large |
| STARTING PRICE | Starts at USD $45.00 |
| DELIVERY FEE | Delivery fee is calculated upon checkout |
| WEBSITE | http://flowerstotokyo.com/ |
| CONTACT DETAILS | +81- 50- 5539- 7060 |
WHAT PEOPLE LIKE
QUICK AND EASY TRANSACTION. What makes Flowers To Tokyo a recommended shop, is that they offer a smooth way of transaction. From initial browsing to the actual processing of orders, they make sure to make it easy and hassle-free for their customers. With only a few clicks, you can order your blooms at Flowers To Tokyo.
NEXT DAY DELIVERY. Flowers To Tokyo offers two basic shipping methods, the standard delivery and the next day deliver. The next day delivery is perfect for those who are in need of last minute gifts and need their items quick. With only a few added dollars, you can expect it the very next day you order!
PRODUCTS
Birthday Flowers
Gifts & Cakes
Flowers & Plants
DELIVERY & PAYMENT
Accepts MasterCard, VISA, PayPal, AMEX, and JCB.
---
Images taken from each company's official websites/social media.