Impressing someone we admire could be a tough job. We might be invisible to their sight, but there are certain ways to catch their attention, or better yet their interest. If you are having this problem, a grand gesture is not the best approach. In fact, this might be a bit creepy or weird for her. The best way to impress them is to send them a flower to make their day even better. The top eight best flower deliveries in Limerick is listed below, so be sure to visit them.
1.      GRETTALS PETALS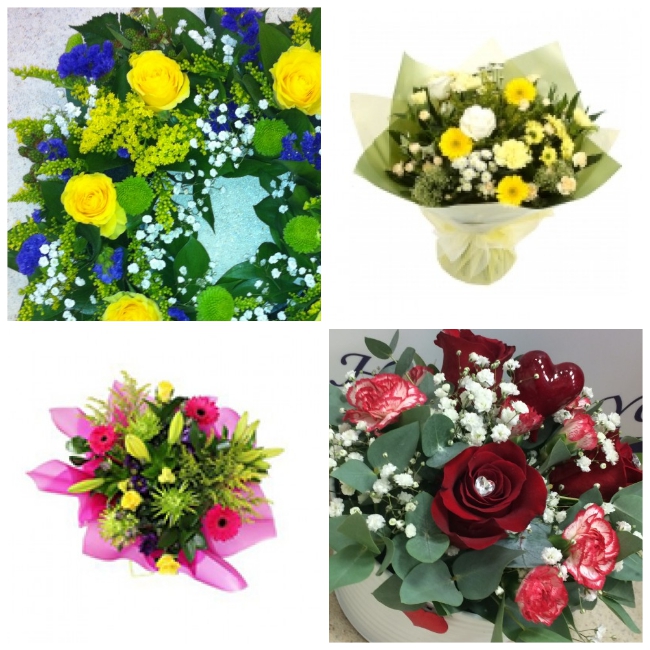 Grettals Petals guarantees that each customer can rest assured that every detail of their order is taken care of. They keep their service at the highest standard which makes them one of the leading companies in the industry. With their very wide selection of flowers, you can see the creativity and experience behind it.
| | |
| --- | --- |
| SPECIALTY | Elegant classic designs |
| SELECTION SIZE | Large |
| STARTING PRICE | Starts at €45.00 |
| DELIVERY FEE | Calculated at checkout |
| WEBSITE | https://www.grettalspetals.com |
| SOCIAL MEDIA | Twt:@https://twitter.com/GrettalsP |
| CONTACT DETAILS | +353 85 1119993 |
WHAT PEOPLE LIKE
ON TIME DELIVERY. Customers are commending the shop for its on-time delivery. Some are hesitant at first to try their service, but no worries because they take pride in their delivery system. If your order says it will be delivered on a certain time, it will arrive at that time definitely. 
GOOD CUSTOMER SERVICE. Aside from having an efficient delivery system, they also have polite and accommodating staff. They will walk you through the process, if you have questions or queries, of placing an order and setting up delivery. The workers will also give your information as to your order or other things that you should know.
PRODUCTS
Birthday Flowers – €45.00 to €300
Anniversary Flowers – €45.00 to €300
DELIVERY AND PAYMENT
Contact shop for details.
2.      OLD SCHOOLHOUSE FLOWERS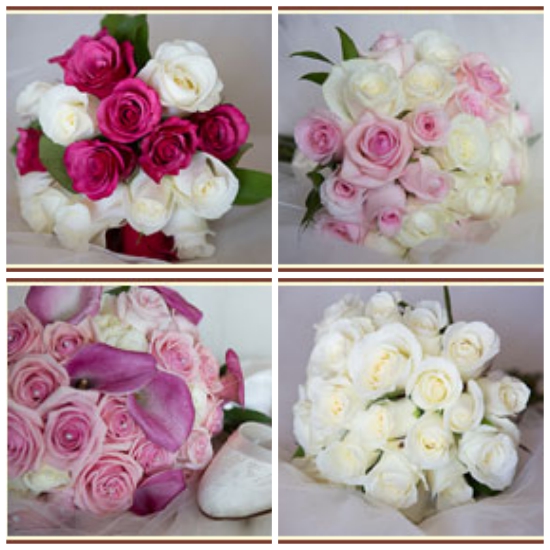 There's no question that Old Schoolhouse Flowers is the topmost preferred flower shops in the area. It has your flower needs for different occasions. Thus, you can find whatever you want inside the shop. Their handcrafted blooms give them an advantage over others. They also have well-designed and Instagramable flowers, perfect for your followers. The shop also provides delivery services. You can place your order from their site or leave a call on the number provided.
| | |
| --- | --- |
| SPECIALTY | Traditional arrangements |
| SELECTION SIZE | Small |
| STARTING PRICE | Contact the shop for the price list |
| DELIVERY FEE | Calculated at checkout |
| WEBSITE | http://www.oldschoolhouseflowers.com/ |
| SOCIAL MEDIA |   |
| CONTACT DETAILS | (063) 20873 |
WHAT PEOPLE LIKE
HANDCRAFTED BLOOMS. Having an affordable handcrafted bloom is one of the best features of the shop. Here, at Old Schoolhouse Flowers, you can get a cheap yet elegantly designed blooms which are crafted by hand by their florists.
USER FRIENDLY SITE. If you're not techy and it's your first time to use a computer, you don't need to worry. The page has an easy navigating system that helps one locate anything they needed quickly. Moreover, there are tutorials and instructions on how you can place your orders or make payment.
PRODUCTS
Bouquets
Hand-tied Flowers
DELIVERY AND PAYMENT
Contact shop for details.
3.      RING O' ROSES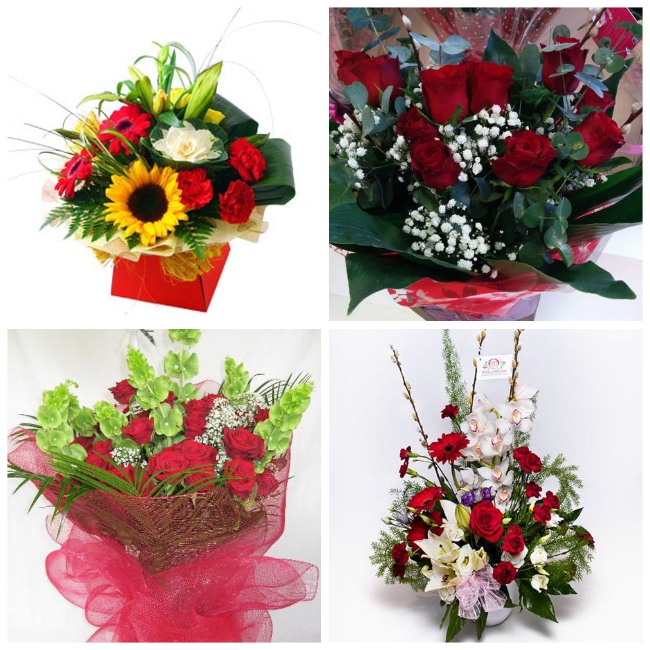 Ring O' Roses is dedicated to giving its customers with good quality of flowers and arrangements. In fact, they have the most talented florists who are enthusiastic about their art. They underwent training and workshops. In turn, the shop was recognized by the city and garnered different awards. It can provide you with any flowers that you need on every occasion.
WHAT PEOPLE LIKE
AWARD-WINNING FLOWERS. Ring O' Roses is one of the most recognized flower shops in the city. It has been awarded for a few times already. They have been providing fresh flowers and high-quality one which makes them achieve the recognition.
PRODUCTS
Rose Bouquets – €50.00 to €100.00
Romantic Flowers – €50.00 to €100.00
DELIVERY AND PAYMENT
Contact shop for details.
4.      FLORALIA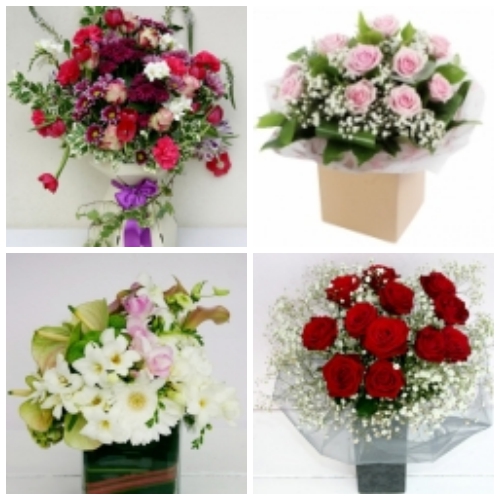 Floralia is another online delivery service in the locality. It has a wide array of blooms, arrangements, and bouquets. They have a team which is passionate about creating freshly wrapped flowers of good quality. Their bouquets come in different sizes, designs, and themes–perfect for any occasion. With the help of their site, customers can easily and conveniently buy gifts and tokens for their loved ones.
| | |
| --- | --- |
| SPECIALTY | Flowers for all occasions |
| SELECTION SIZE | Medium |
| STARTING PRICE | Starts at €42 |
| DELIVERY FEE | Calculated at checkout |
| WEBSITE | http://www.floralia.ie/ |
| SOCIAL MEDIA | FB:http://www.facebook.com/Floraliadesignerflorist |
| CONTACT DETAILS |  0879224899 |
WHAT PEOPLE LIKE
FRESH FLOWERS. The shop takes pride in their fresh flower. As a matter of fact, they always make sure that the flowers they used are of the best quality. Their strict quality control of the products coming in and out of their shop has really paid off as they only showcase the finest flowers in Limerick.
PRODUCTS
Romantic Flowers – €42.00 to €150
Birthday Flowers – €42.00 to €150
DELIVERY AND PAYMENT
Visa, Mastercard
5.      LIMERICK FLOWERS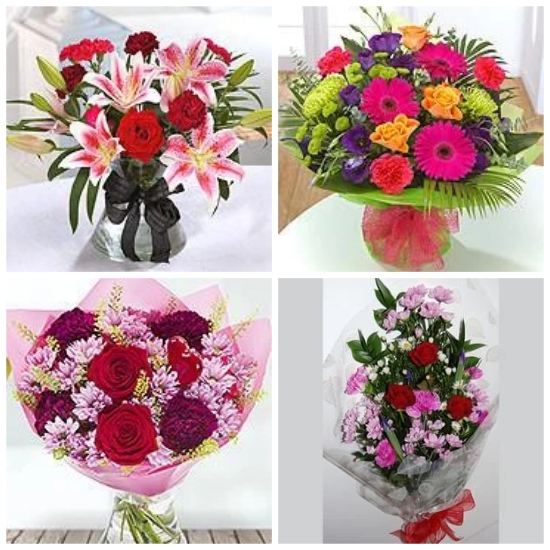 Since 1990, Carol Kenny, the owner, has been in the industry providing beautiful flower arrangements and bouquets. The shop also provides decorations on different events like wedding, birthday, and graduation. In case the flower you choose is out of stock or seasonal, they make sure that they will exchange it for a higher or equal value. They make sure that everything will be classy and elegant when you give it to someone else.
WHAT PEOPLE LIKE
PRIVACY. Limerick Flowers ensures that information shared with them will never be shared or leaked into the public. They guarantee that no screenshot of messages nor email exchanges will be publicized. Hence, your personal data is safe with them.
FRESH AND AFFORDABLE FLOWERS. The shop does not only guarantee fresh and finest quality of flower products but they also make sure that these are affordable for the public that is why they try to sell these beautiful items at low prices.
PRODUCTS
Bouquets – €40.00 to €200.00
Arrangements – €40.00 to €200.00
DELIVERY AND PAYMENT
Visa, Maestro, Mastercard, AMEX, PayPal
6.      LAWLESS FLOWERS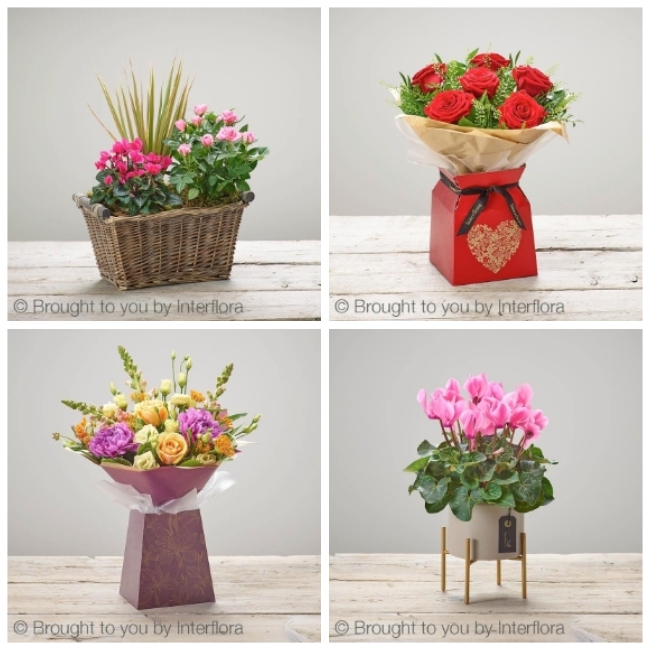 Lawless Flowers is a leading flower shop in Limerick. Their shop is built with excellence, passion, and trust from their loyal clients. The team of Lawless has good eye for great colors and aesthetics so no doubt that they can provide you with premium quality of products and services. The shop also aims to cater to all kinds of events and flower need so make sure to tap them anytime.
WHAT PEOPLE LIKE
RELIABLE. Whatever kind of flower need you may have, you can entrust them with the good team of Lawless Flowers. Their experts always make sure to create truly stunning and highest quality of flower products, so you won't have to worry about the final look of your orders. They do not have hidden charges or extra fees; every money spent is calculated fairly.
SMOOTH ONLINE SHOPPING. If you are the type of person who always has a busy schedule and has no time to personally visit shops or even make phone calls, Lawless Flowers could be your best bud. They have a seamless and secure online shopping system that lets you browse through their collection and place your order which is also comprised of safe online payment process to complete your hassle-free shopping experience.
PRODUCTS
Autumn Flowers – €29 to €100
Anniversary Flowers – €34 to €100
DELIVERY AND PAYMENT
Visa, Maestro, Mastercard, JCB, Cashflows
7.      EVERY BLOOMING THING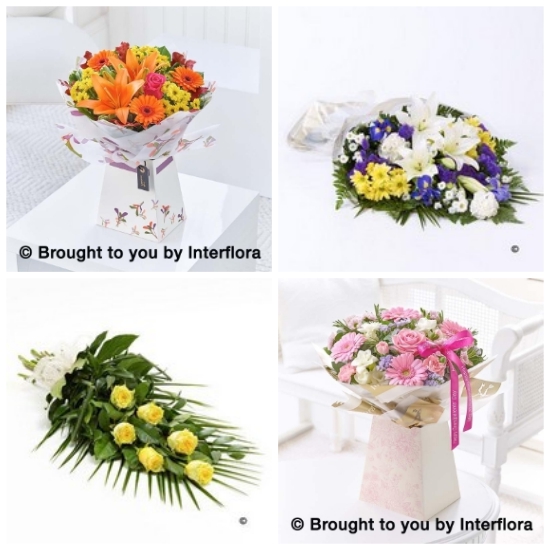 Every Blooming Thing is one of the most established online flower shops not only in Limerick but in the nearby areas. The shop houses a large collection of different kinds of fresh flowers that they turn into wonderful flower arrangements for all occasions. The shop offers free same day delivery with guaranteed 100% customer satisfaction.
WHAT PEOPLE LIKE
CUSTOMIZED DESIGNS. The shop is always ready to offer you their magnificent and original floral designs but if you wish to have yours customized, the shop's talented and friendly staff are more than willing to assist you and provide you with the best effort that they can give to make your desired style.
VARIETY OF PRODUCTS. The shop does not stop in offering fresh flowers, they also sell other items that they believe would truly complement with any kind of arrangements you may choose. They have chocolates, balloons, stuffed toys, etc. that will help you complete your gift package.
PRODUCTS
Autumn Flowers – €29 to €100
Sympathy Flowers – €34 to €150
DELIVERY AND PAYMENT
Visa, Mastercard, Maestro, PayPal, JCB, Cashflow
8.      FLOWERS FOREVER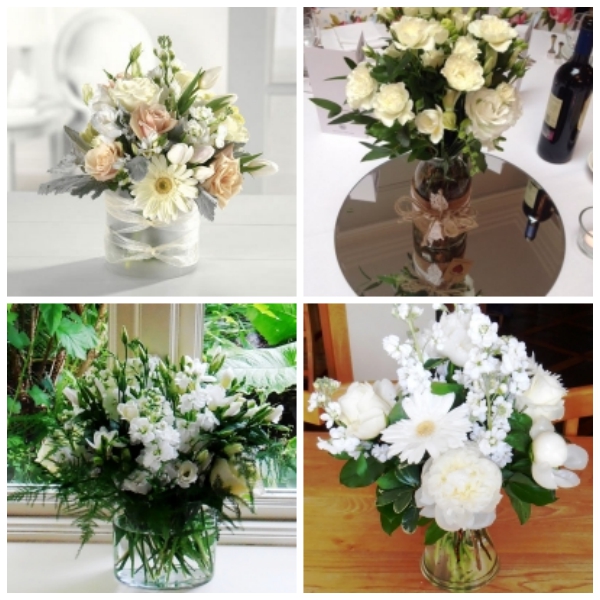 Flowers Forever opened in the year 1990 by its two proprietors, Rachel and David. Over the years, they have established themselves as one of the best and most reliable shops that you can find in the area. The goal of the shop is to share beauty and elegance in the entire area of Limerick and they were really able to do so with the help of their creative and talented team.
WHAT PEOPLE LIKE
FRESH FLOWERS. Flowers Forever always makes sure that their inventory is composed of the freshest and finest quality of flowers. They want their beloved clients to get the best service and products that they truly deserve that is why they are very strict when it comes to the quality of the flowers that the shop imports and sends out.
BEAUTIFUL DESIGNS. Whatever kind of occasion you may be needing these flowers in, the shop is always ready to provide you with their exceptional floral designs. The shop prides itself with their original and stunning collection and guaranteed that every money spent on their products is worth its value.
PRODUCTS
DELIVERY AND PAYMENT
Visa, Mastercard, PayPal