Flowers are truly a gift from nature for our eyes to cherish. We usually use these to adorn our homes, gardens, and even events. However, growing a flower is no easy peasy; they require very close attention and care. A change in environmental condition could ruin those perfect bright blooms. Surely, flowers are very delicate. That's why we have a special flower shop in the community to attend to our floral needs. Whatever it is, these flower experts in Cork will surely help you.
1. UNFORGETTABLE FLOWERS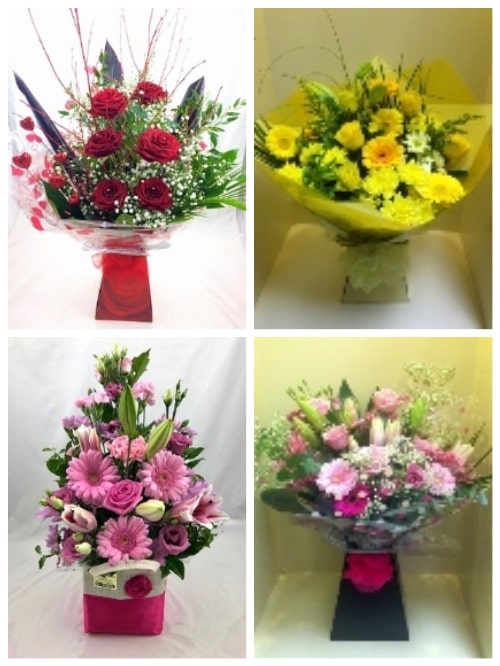 Unforgettable Flowers is a local flower shop in Cork that offer unique and exotic kinds of flowers. They understand that our emotions and unspoken messages are genuinely expressed by giving flowers so they create different kinds of arrangement styles that will truly represent each and every person and emotion.
WHAT PEOPLE LIKE
AFFORDABLE SELECTION. Choosing a good florist that acknowledges a customer's limitation when it comes to spending is often times quite difficult. Most of the time, when you try so hard to keep the budget low, the quality is compromised. But Unforgettable Flowers is different. They want their clients to experience the best quality that they deserve without having to spend too much, so they offer a bunch of flower arrangements at very reasonable prices.
LARGE INVENTORY OF FLOWERS. It is somehow true when people say "quality over quantity" but if you could get them both, then why not? With Unforgettable Flowers, they strive hard to create a shop that does not only offer high quality of products but also a large selection where their beloved customers can shop till they drop. Afterall, it is always nice to have a number of options.
PRODUCTS
Flower Arrangement – €50 to €100
Flower Bouquets – €35 to €55
Hand-tied Bouquets – €48 to€115
DELIVERY AND PAYMENT
Visa, Mastercard, AMEX, Worldpay
2. DAISY CHAIN FLORIST KINSALE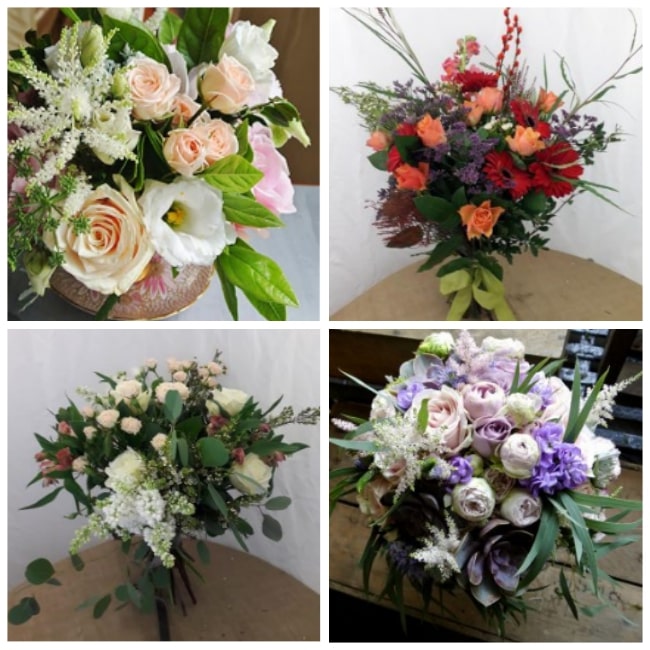 If you are aiming for a modern look of flower arrangements, you should definitely check out the collection of Daisy Chain. The shop offers different kinds of design that follows a minimalist and modern type of style, thus these are perfect as decoration for your homes or offices. The flowers also surprisingly comes in beautiful pastel colors that give a more modern look to the arrangement.
WHAT PEOPLE LIKE
GUARANTEED SERVICE. When you place your order to their shop through online process, you can immediately send your payment for a hassle-free transaction. To make you feel more secure and to let you know that they got your order, you will receive a confirmation from them that includes the details of your order. They also have their own delivery service system.
FLEXIBLE PAYMENT METHOD. Sometimes when you are in a hurry, having limited options for payment does not make the situation better. Good thing the Daisy Chain offers flexible payment methods wherein they accept all kinds of credit card to make your shopping experience easier and more convenient.
PRODUCTS
Wedding Bouquets – €30.00 to €100.00
DELIVERY AND PAYMENT
Major debit and credit cards.
3. PARKWEST FLOWERS MALLOW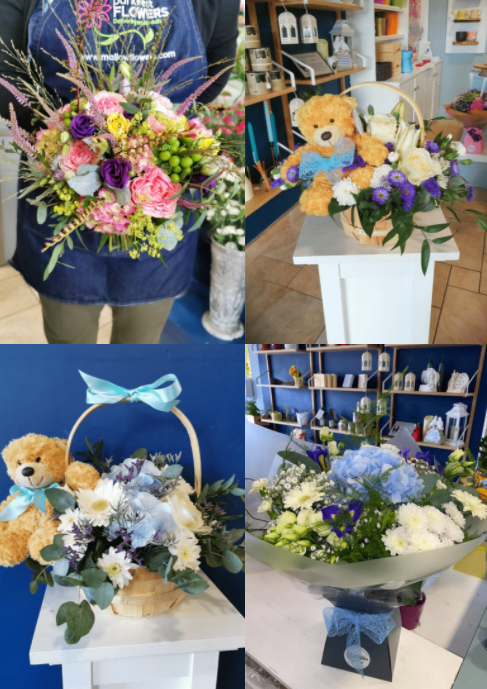 A Mallow based florist creating beautifully handcrafted bouquets! 
Parkwest Flowers Mallow has been providing the best quality flowers since 1998, with an experienced pool of florists who express their creativity through the most beautiful flower arrangements. Every bouquet is unique as it is unique who is receiving it. 
If you want to send your loved ones a message of how much you care, make no mistake by ordering from Parkwest Flowers Mallow
WHAT PEOPLE LIKE
SAME DAY DELIVERY. One reason why Parkwest Flowers Mallow gained popularity in Mallow-Cork is because of its same day delivery services that truly bring convenience to its customers. When you place your order before 1p.m., they are able to send your orders to the recipient on the same day. No need to wait for the next day so it is perfect for those who love sending their loved ones flowers as a surprise.
PRODUCTS
Hand Tied Bouquets from €40
Sympathy and Funeral Tributes from €50
Flower Arrangements
Wedding Flowers
DELIVERY AND PAYMENT
Contact shop for more information.
4. ELEGANCE FLORISTS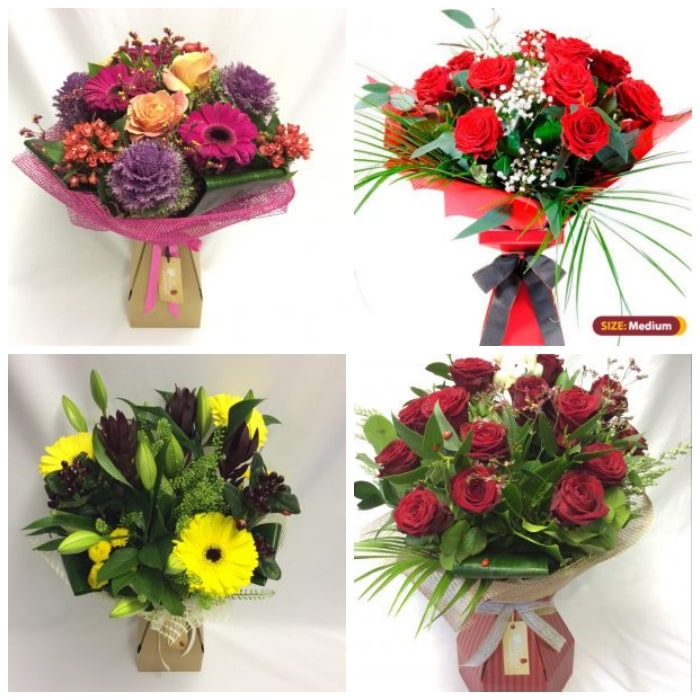 Elegance Florist pride themselves with their top quality fresh flowers and creative flower arrangement designs. With their expertise in combining style, color, and texture, they are able to provide their customers with stunning flower arrangements suited for any kind of occasion and complements well with any theme of events.
WHAT PEOPLE LIKE
FAIR PRICING. While Elegance Florist acknowledges the natural competition in their business, you are guaranteed that they offer fair pricing applicable to all their products. Without compromising the quality of the flower arrangements, they can confidently say that you will waste no money if you choose to have your flower arrangements done by them.
SECURITY AND CONFIDENTIALITY. Information such as sender and receiver's name, as well as their contact details and delivery address are provided upon purchase of flower arrangements and the shop understands that these kinds of information shall always be kept at high confidentiality to avoid risk of personal security. With them, you would be assured that there is threat or risk for your personal data and can freely provide them with accurate information.
PRODUCTS
Flower Arrangements – €35 TO €210
Flower Bouquets – €35 TO €210
Hand-tied Flowers – €35 TO €210
DELIVERY AND PAYMENT
Contact shop for details.
5. APRIL FLOWERS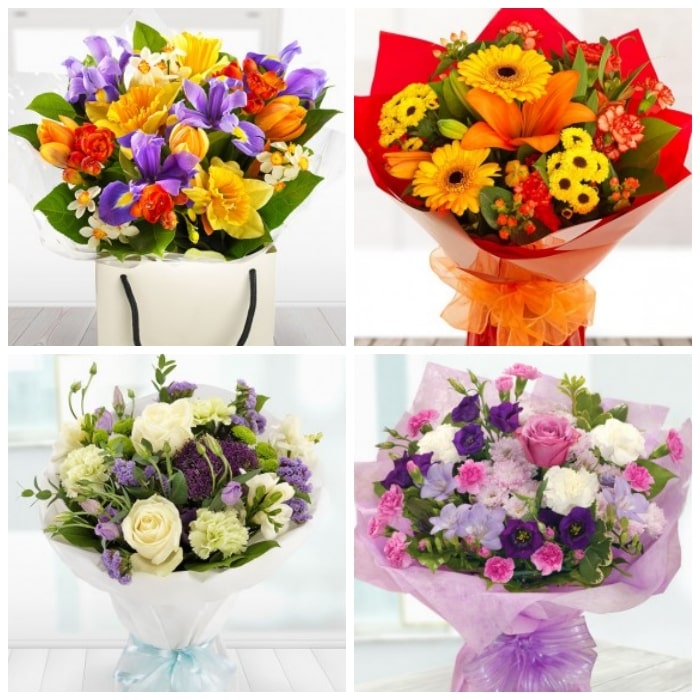 April Flowers is one of your best choice for flower delivery service in Cork. They uphold a high credibility in creating high quality flower arrangements and they make sure that your orders come to the recipient in best quality and with no delay. They offer delivery services throughout the year most especially during holidays and other special occasions so you can always tap them whenever you need professionals to help you with your flower needs.
WHAT PEOPLE LIKE
PLENTY OF OPTIONS FOR DESIGN. One good quality of April Flowers is their eagerness to always create something new, beautiful, and outstanding designs that will make their shop the best choice for florist. Their highly skilled and creative florists exert extra effort in inventing floral designs that will make their customers to always come back but still in awe every single time.
ACCURATE DELIVERY. Aside from making the best quality of flower products, the shop also makes it to a point that they take care of their delivery services and do proper monitoring to ensure that the orders will arrive at their designated delivery areas in the agreed time. They make sure that the team does not make false promises and provide well-calculated delivery time that are both realistic and bearable.
PRODUCTS
Wedding Flowers
Autumn Flowers – €38.95 to €80.95
Birthday Flowers – €38.95 to €80.95
DELIVERY AND PAYMENT
PayPal, Realex Payments
6. INA MCCARTHY FLOWERS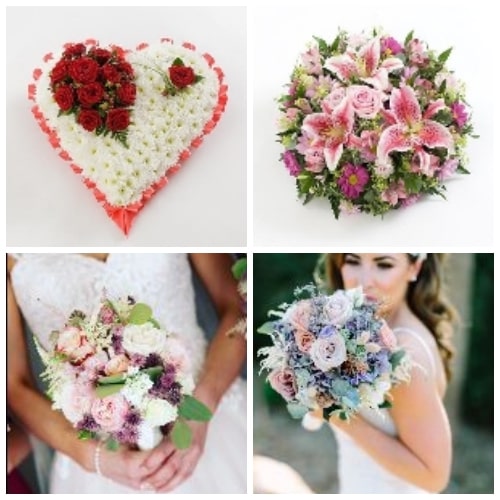 Ina McCarthy Flowers was established on the purpose of making the world a sunnier place, one flower at a time. True enough, the shop had created and is continually creating the area of Cork sunnier place than ever. Soon enough, they will also be able to finally make the world a sunnier place. Ina McCarthy is more than just making profit; what they want is to build a community that helps each other grow, just like how they grow their freshest and finest flowers and plants.
intro.
WHAT PEOPLE LIKE
REACHABLE. Ina McCarthy Flowers maintains a physical shop and an online shop where you can directly go to if you need to place your orders or at a minimum browse their wonderful creations. But, aside from this, they also participate in some events like bazaars and showcase their stunning collection which allow their customers and those who have yet to see their products what they truly got.
PRODUCTS
Wedding Flowers
Sympathy Flowers
DELIVERY AND PAYMENT
PayPal, Visa, Mastercard, AMEX, WorldPay
7. FAB FLOWERS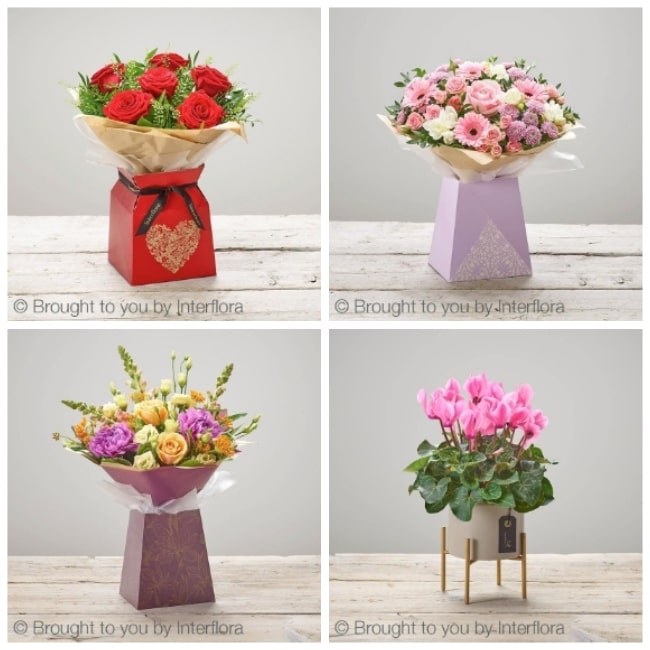 Fab Flowers is one of the leading flower shops in Cork. Over the years, they have shown the people of Cork why they are one of the best choices when it comes to flower arrangement and delivery services. They have a lot of designs to offer that will perfectly match all kinds of events and they are continuously inventing more designs that they bet will really capture the heart of whoever receives it.
WHAT PEOPLE LIKE
MULTIPLE DELIVERY SERVICE. Whether you need to send a bulk of orders to one delivery address, or multiple products to different addresses, Fab Flowers have enough facilities for that. They want you to experience the best delivery service so they already anticipated that these kinds of scenarios may occur so they already prepared themselves and created delivery system for that. You may contact their service team to know more about the details.
PRODUCTS
Autumn Flowers – €29 TO 150
Anniversary Flowers -€29 TO 150
DELIVERY AND PAYMENT
Mastercard, Maestro, Visa, JCB, Authipay
8. SHANDON FLOWERS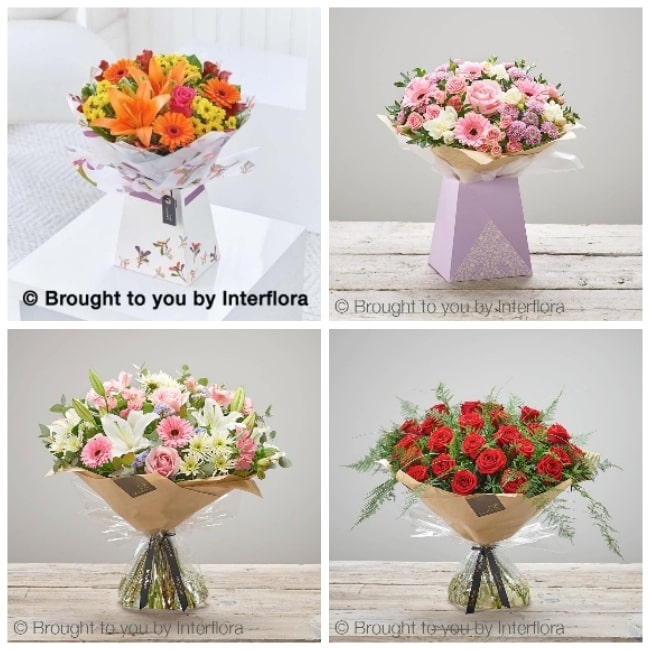 Shandon Flowers was opened in 2003 by Stacy O'Neill. Since then, it has established itself as one of the most credible and trustworthy flower shops that offer flower delivery services to Cork.
With more than 15 years of experience, Shandon Flowers has already gained expertise in the proper handling of orders until the smooth delivery part of the process.
WHAT PEOPLE LIKE
SAME DAY DELIVERY. Shandon Flowers does not only offer a reliable delivery service, but they also make an effort to ensure that orders will be delivered on the same day they were placed. Interestingly, the shop offers this service worldwide which really makes them one of your best choices if you want a good service at a fair amount.
LARGE SELECTION. Flowers truly are applicable to any kind of event, whether it is a joyful one, or a sorrowful one, flowers play a vital role in expressing our emotions and setting the mood of the occasion. Good thing, they have all kinds of arrangements suited for all special events and holidays, so you need not to worry about what to get for a friend, or your mom, or a loved one on their special day.
PRODUCTS
Wedding Flowers
Corporate Flowers
DELIVERY AND PAYMENT
Visa, Mastercard, AMEX
9. BETWEEN THE BRIARS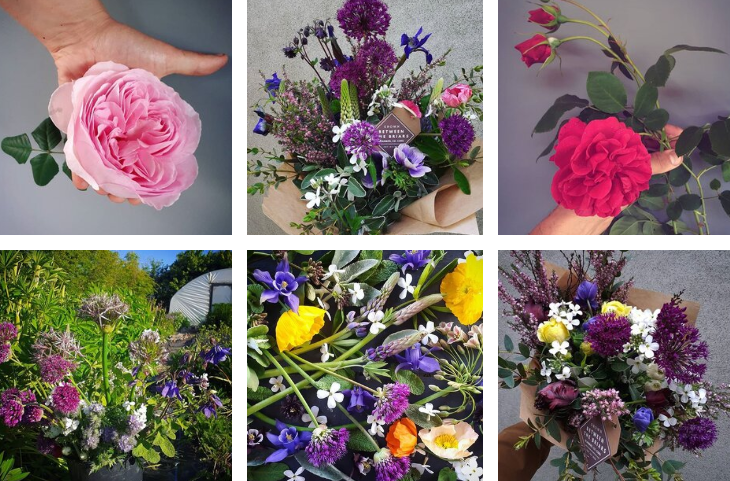 Between the Briars strongly supports locally grown flowers to contribute to the environment. They produce fresh bouquets that are picked hours before purchase– unlike commercial flowers that are picked a week before losing their freshness. As the seasons change, so do their floral picks.
WHAT PEOPLE LIKE
LOCALLY GROWN FLOWERS. Their floral arrangements are made from fresh picked, locally grown flowers, as a way of supporting an environmental movement.
PRODUCTS
All Flower Arrangements – €35 to €50
DELIVERY AND PAYMENT
Contact shop for details.
10. PUSHING PANSIES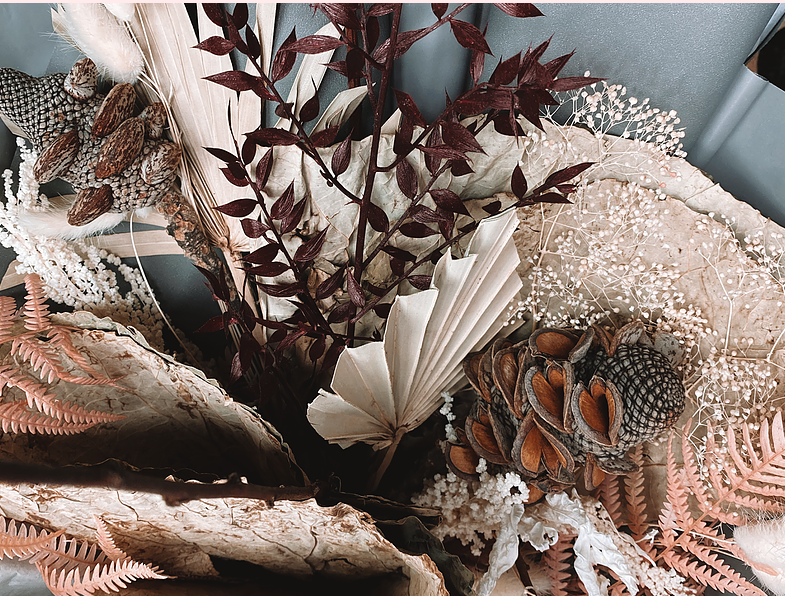 Pushing Pansies is a floral shop made by two sisters who easily keep up with the trends, and specialises in catering weddings and creating floral bouquets. Their creative team has a diverse background in the different fields of art– namely interior design, fashion design, and of course, floristry. They will consider your preferences seriously in order to create an arrangement that is suited to your tastes.
WHAT PEOPLE LIKE
ACCOMMODATING SERVICE. Their team is highly commended for their customer service, since they respond swiftly and are easy to work with.
WEDDING PACKAGES. Their artistry truly shines when they work on weddings as their creativity overflows, astounding both the guests and soon-to-be-married couple.
PRODUCTS
Flower Bouquets: $35.00-$75.00
Wedding Packages: $990.00-$2,990.00
DELIVERY AND PAYMENT
Same day delivery for orders before 12:00PM. Contact them for payment details.
11. ENCHANTED FLOWERS
Enchanted Flowers has been curating the best flowers for their customers since they first started in 2010. They've helped glam up several events with their beautiful, colorful blooms. No matter the event, they'll surely have something in store for you– contact them for any of your floral needs and allow their experts to create the best arrangement for you.
WHAT PEOPLE LIKE
STYLISH FLORAL ARRANGEMENTS. Their team of experienced florists creates many unique designs for you to choose and customise, so the styling possibilities are endless. If you're interested in their best selling designs, they'll always make sure to surprise you with each delightful arrangement.
FRESH FLOWERS. All the flowers sold in Enchanted Flowers are chosen for the freshness of each blossom. You may opt to have your bouquet delivered in flowering buds to have them bloom in their care, as well as prolong their lifespan.
PRODUCTS
Funeral Flowers – starts €40.00

Candles – starts at €12.00

Sheaves – starts €20.00

Bouquets – starts €40.00

Added Gifts – starts at €12.00
DELIVERY AND PAYMENT
VISA, MasterCard, American Express, World Pay, Rapid SSL