Here's what you'll need for an unforgettable celebration: Flowers. Seriously, it's not cheesy and it's not cliché. Flowers are just simple heartwarming gift that never fails to express how we feel. There's this beautiful quote by Jon Harrigan that encapsulates this: "Happiness held is the seed; Happiness shared is the flower." And happiness shared indeed! So why not take this opportunity to send your first bouquet? We've listed the best Liverpool florists below just for you!
1. THE FLOWER STUDIO LIVERPOOL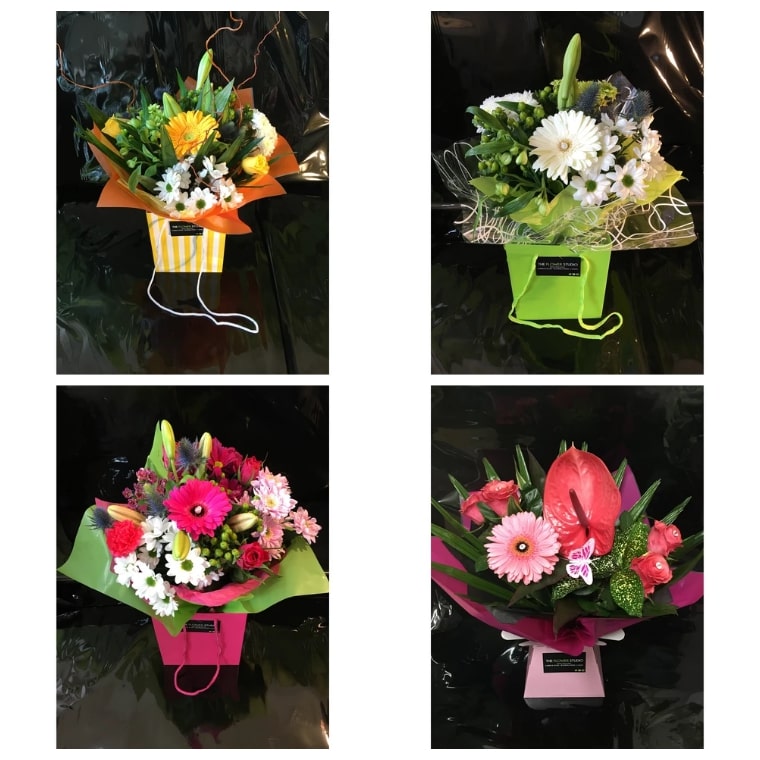 Happiness can really be delivered with this floral studio's charming arrangements. The Flower Studio is a Liverpool favorite for both their amazing bouquet creations and event arrangements. They've continuously earned the local's trust by providing excellent services at competitive prices.
SPECIALTY
Flower box
SELECTION SIZE
Large
STARTING PRICE
£25
DELIVERY FEE
Calculated at checkout (Free, if you spend more than £100)
WEBSITE
https://www.theflowerstudioliverpool.co.uk
SOCIAL MEDIA
Facebook:@theflowerstudioliverpool
Instagram:@theflowerstudioliverpool
CONTACT DETAILS
0151 924 4441
WHAT PEOPLE LIKE
WEDDING EVENT DECO. The Flower Studio can transform an ordinary venue into something magical – even in a budget! Their professional team of veteran floral artisans is committed to "making your day extra special." They have free consultations, so why not try?
MODERN FLOWER ARRANGEMENTS. This collection is brimming with gorgeous flower arrangements that elevate the traditional style. It's stylish, trendy and consistently beautiful.
SPECIAL BIRTHDAY CELEBRATION NUMBERS. If you're looking for something that would make the best birthday event backdrop ever, order these huge age numbers! They can range from 5 ft to 7 ft. This will immediately make any birthday celebration unforgettable.
PRODUCTS
FLOWER BOX: £25 to £45
MODERN ARRANGEMENTS: £25 to £150
DELUX: £45 to £400
BIRTHDAY CELEBRATION NUMBERS
DELIVERY & PAYMENT
Same-day delivery available within a ten-mile radius from their Liverpool store if you order before mid-day. They accept Maestro, AmEx, VISA, MasterCard, and ApplePay for online purchases.
2.  WORLD OF FLOWERS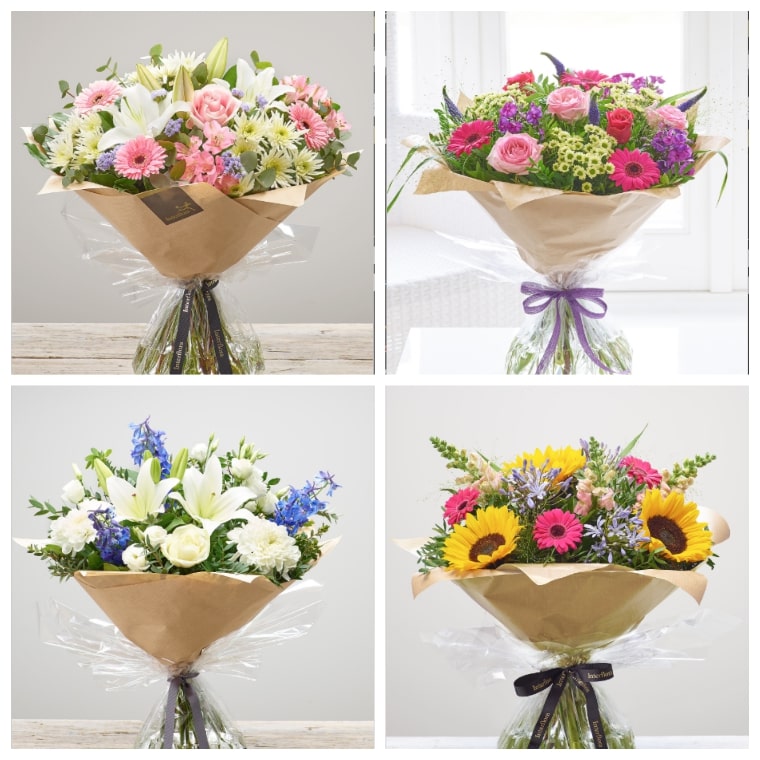 What this company offers is pretty straight forward: a large collection of flowers, affordable prices, and consistently good service. Simply put, they've become Liverpool's go-to flower shop because they just get the job done.
SPECIALTY
Affordable Classic Bouquets
SELECTION SIZE
Large
STARTING PRICE
£26
DELIVERY FEE
Calculated at checkout
WEBSITE
www.worldofflowers.co.uk
SOCIAL MEDIA
Facebook:@
Instagram:@
CONTACT DETAILS
[email protected] 0151 928 4499
WHAT PEOPLE LIKE
CLEAN WEBSITE. Don't you just hate it when online shopping sites are confusing? Good thing World of Flowers' website's interface is user-friendly. Easily browse through their entire catalog with their streamlined options.
AFFORDABLE SELECTIONS. If there's a budget you need to follow, this company has a lot of choices for you. For every celebration you can think of, there's an affordable flower waiting for you at World of Flowers.
BABY BLUSH. This bouquet is their cheapest offering but cheap doesn't equal low-quality product. Especially in this case. It features pink large-headed roses, cerise alstroemeria, white freesia, white antirrhinum, Thlaspi, eucalyptus and salal, beautifully arranged and wrapped in a gift box.
PRODUCTS
FLOWERS IN 3-HOURS: £30 – £160
SUMMER BOUQUETS: £27 – £60
ROMANTIC FLOWERS: £26 – £315
BIRTHDAY FLOWERS: £32 – £70
DELIVERY & PAYMENT
They deliver from Mon-Sat (8.30am – 5.30pm). Payment options include VISA, MasterCard, American Express & DELTA.
3. SUTTONS FLORIST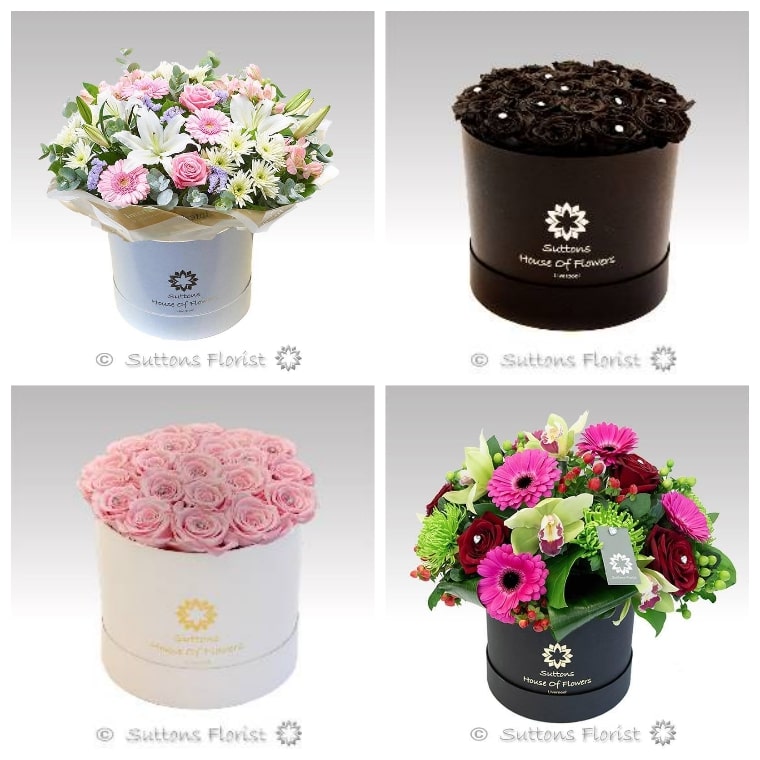 Dubbed as Liverpool's leading luxury florist, Suttons Florist provides high-quality designer arrangements that range from bespoke hatboxes to stunning eternity roses. They cover Liverpool and Merseyside areas and you can shop at their website 24/7.
SPECIALTY
Designer Vera Wang Bouquets
SELECTION SIZE
Large
STARTING PRICE
£27
DELIVERY FEE
£3.99 (L20, L21, L22, L23)
WEBSITE
https://www.suttonsflorist.co.uk
SOCIAL MEDIA
Facebook:@Suttons.Florists
Instagram:@suttons_florist_liverpool
CONTACT DETAILS
0151 928 2872
WHAT PEOPLE LIKE
BUDGET-FRIENDLY. Don't let these boutique-style designer arrangements fool you, they're still affordable and will surely fit your budget. One of the things we love about this company is that it doesn't sacrifice quality for affordable prices.
HATBOXES & VERA WANGS. It's this company's priced collection of their unique take on designer flowers. Full of a selection of beautiful flowers styled elegantly and arranged in a British-made hatbox.
ETERNITY COLLECTION. Perfect gift for someone looking for a romantic gift that will last a long time. These long-lasting roses paired with a simple hatbox creates a luxurious gift that's enough to make anyone swoon.
PRODUCTS
HAND-TIED BOUQUETS: £27 – £41.99
HATBOXES & VERA WANGS: £55 – £132
ARRANGEMENTS: £30 – £34
ETERNITY COLLECTION: £87.50 – £199
DELIVERY & PAYMENT
They deliver flowers from 9 am to 5 pm, Monday to Saturday. Same day delivery is available on orders received by 2 pm. Accepts major credit cards and PayPal.
4. DOVEDALE FLORIST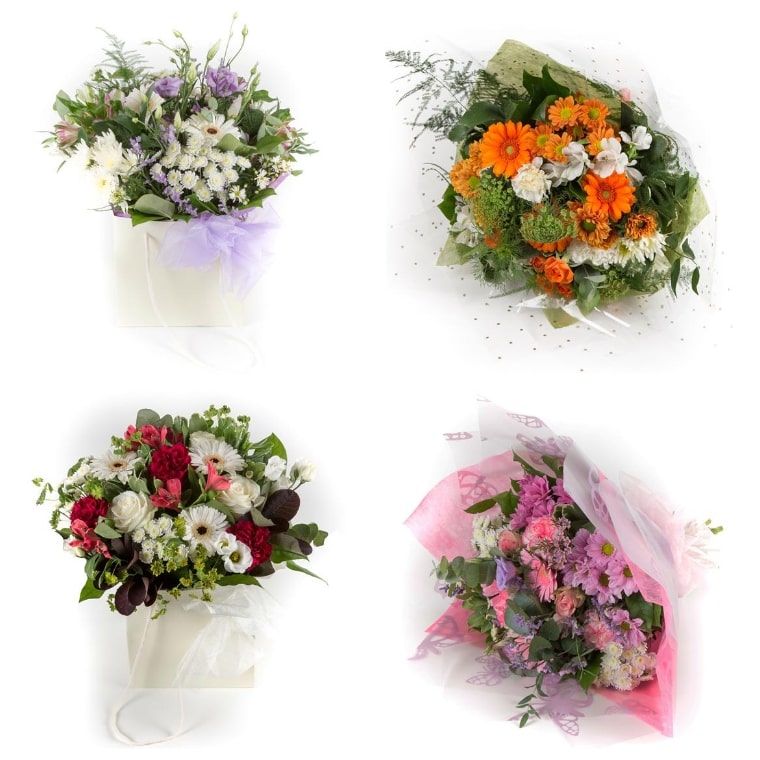 For over twenty years, Dove dale Florist has built such a strong reputation that can rival any of its Liverpool competitors. They've long provided the locals with exceptional traditional service and innovative floral style.
SPECIALTY
Traditional Bouquets
SELECTION SIZE
Large
STARTING PRICE
£29.95
DELIVERY FEE
£4.95
WEBSITE
https://www.dovedaleflorist.co.uk
SOCIAL MEDIA
Facebook:@dovedaleflorist
Instagram:@dovedaleflorist
CONTACT DETAILS
01514750327 / 07931111002. [email protected]
WHAT PEOPLE LIKE
HANDCRAFTED. Their charming arrangements never fail to give off a very authentic handcrafted feel to it. Each of their creation does not have any speck of commercial generic arrangement. And you're always sure that they're fresh and arranged the same day you order!
FRIENDLY STAFF. Their floral studio at Dovedale road is full of warm professional florists ready to answer all your floristry needs. Though they've catered to customers online, this long-standing flower shops never forgot the beauty of traditional personal customer service.
PRODUCTS
TRADITIONAL BOUQUETS: from £29.95
ARRANGEMENTS: from £30
SYMPATHY: from £32.50
SUMMER FLOWERS: from £30
DELIVERY & PAYMENT
Order before 12 noon, for same-day flower delivery to Liverpool postcodes. Payment options include WorldPay, PayPal, MasterCard, and VISA.
5. BOOKER FLOWERS AND GIFTS LIVERPOOL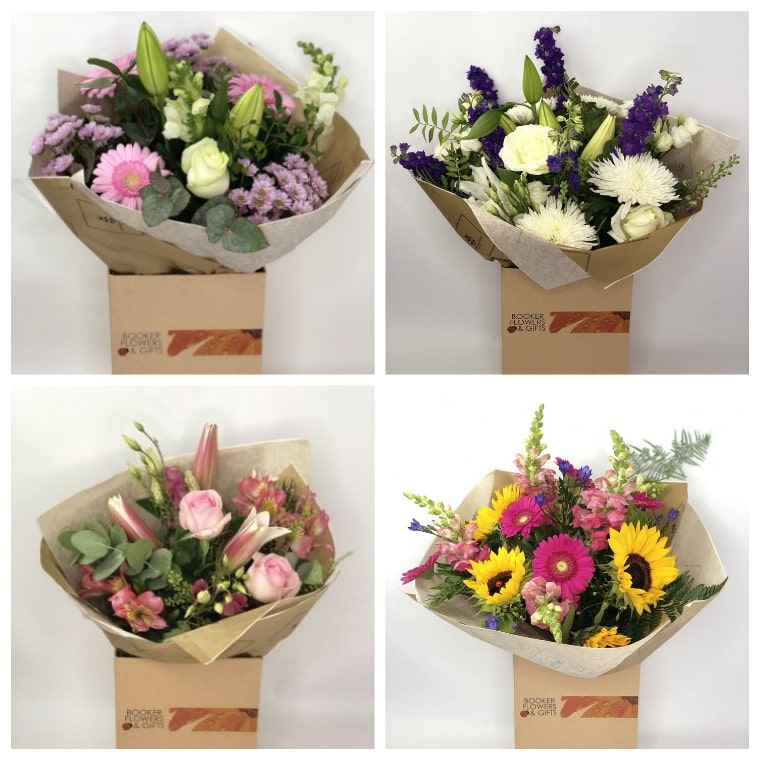 Booker Flowers and Gifts is a flower company based in Liverpool that offers flower delivery to Liverpool, Merseyside and recently: throughout the UK and worldwide. This company has been in the business for over 30 years and has then charmed thousands of loyal customers.
WHAT PEOPLE LIKE
TOP-TIER FLORISTS. This company has long been recognized as one of the leading florists in Liverpool. Just in 2018, they've been rated the best in the business by Three Best Rated and was the North West Regional Winner at the English Wedding Awards. Truly excellent!
ECO-FRIENDLY. All their packaging is eco-friendly. Yup, it's all easily compostable or recycled. Not only that, but they also upcycle products to make their bespoke creations more unique. This is an inspiring and creative way to do a flower business.
FLEXIBLE DELIVERY OPTIONS. Last-minute gifts won't stress you out anymore.  They offer advanced booking flower delivery, same-day flower delivery, 3 hour Flower delivery, guaranteed AM PM and Evening Flower Delivery. They also offer Sunday Delivery Flower Deliveries.
PRODUCTS
SUMMER ARRANGEMENTS: From £ 25
HAND-TIED BOUQUETS: From £ 30
TABLE CENTERPIECE: From £25
DELIVERY & PAYMENT
Same Day Delivery is available as long as you order before 2.30 Mon-Sat and before 1 on Sunday. They accept VISA, MasterCard, and PayPal for online purchases.
6. FISHLOCKS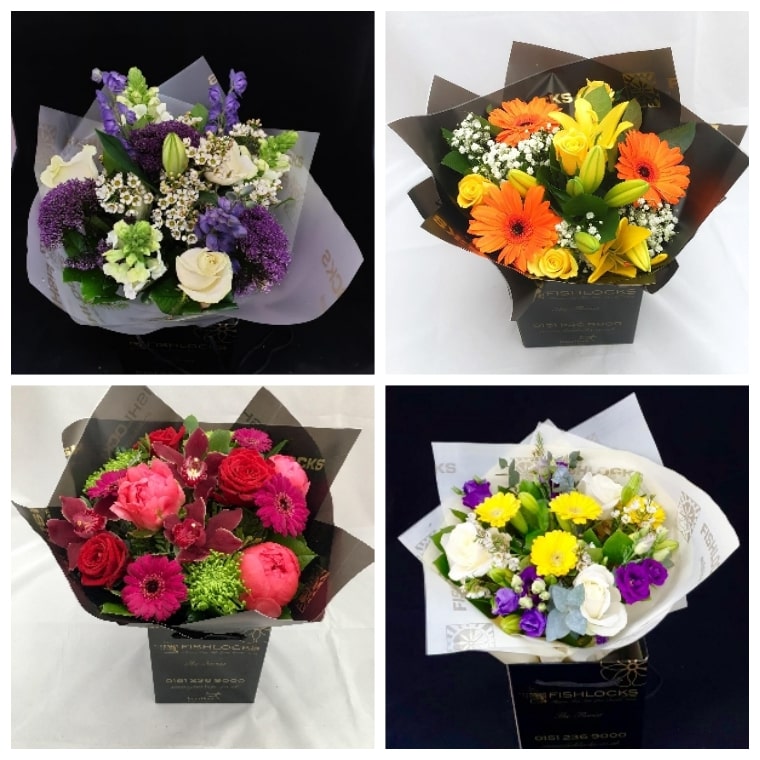 This family-run business has been sending flowers for over a hundred years. They value the need to constantly evolve to meet their customer's expectations that's why they've stayed in the business for so long.
SPECIALTY
Rose Bouquets
SELECTION SIZE
Large
STARTING PRICE
Price: £20.00
DELIVERY FEE
Available upon checkout
WEBSITE
https://www.fishlocks.co.uk/
SOCIAL MEDIA
Facebook:@Fishlocks.Flowers.Liverpool
Instagram:@fishlocksflorist
CONTACT DETAILS
0800 092 9972 [email protected]
WHAT PEOPLE LIKE
LONG-STANDING COMPANY. When you're in the business for more than 120 years. You just know you're doing something right. Hence, the continuous blooming business of Fishlock. All those years, they've not only created thousands of beautiful arrangements, but they've also won over the people of Liverpool.
 FAST, FRIENDLY AND RELIABLE SERVICE. Whether by phone, through the internet or in person, their professional and highly-trained staff can assist you with all your flower queries. That's guaranteed.
PRODUCTS
SAME DAY GIFTS: £ 80
ROSE BOUQUETS: from £20.00
HAND-TIED FLOWERS: From £ 26
DELIVERY & PAYMENT
Same Day Delivery and Next Day Delivery available to Liverpool L1, Liverpool L2, Liverpool L3, Liverpool L8. Major credit cards accepted for online purchases.
7. HOLLYWOOD FLORIST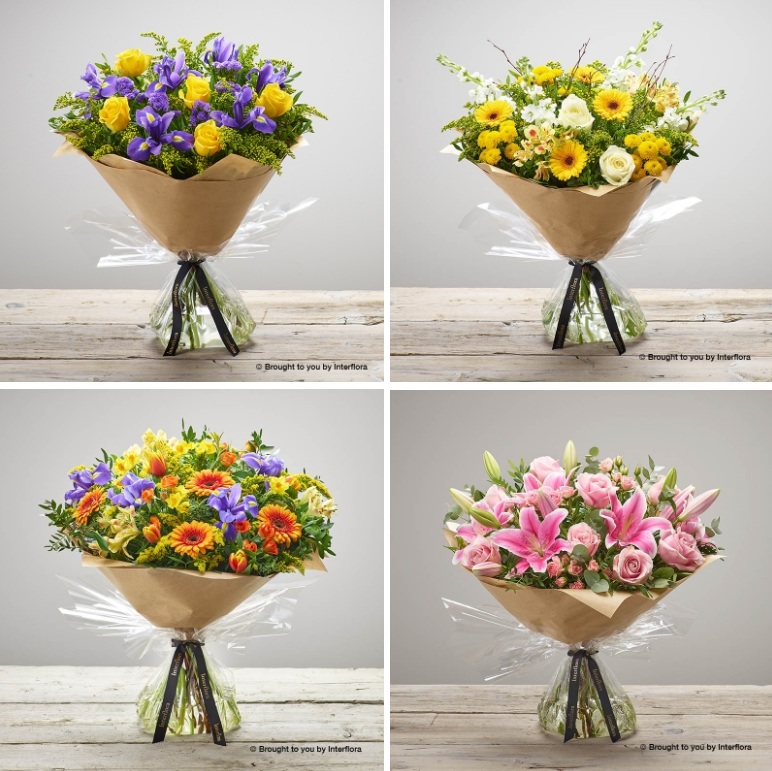 Over 30 years ago, Hollywood Florist was opened by Joanne Brown as an independent florist based in Aigburth, South Liverpool wherein they create floral arrangements for various occasions but highly specialize in weddings, small or grand. They also make sure to constantly apply personal touches on their products for unique and promising results.
Should you need some professional advice from their expert florists, they will happily give you a time for a one-to-one consultation so you can discuss your preferred arrangements.
WHAT PEOPLE LIKE
LARGE SELECTION.

Find the perfect floral arrangements for your upcoming celebration of all sorts from the large collection of Hollywood Florist. They have a stunning collection of bouquets, vase arrangements, posies, and a lot more.

WEDDING FLOWERS.

Style up your wedding with some of Hollywood Florist's wedding flower arrangements from corsages to event decoration, they got it all covered.
PRODUCTS
BOUQUETS
VASE ARRANGEMENTS
FUNERAL FLOWERS
BOX ARRANGEMENTS
WEDDING FLOWERS
DELIVERY AND PAYMENT
The shop accepts payments through Visa, Mastercard, AMEX.