Last-minute gifts can stress you out. Occasions always creep up without you noticing and soon you'll be stuck on an endless search for the perfect gift to send. Well, good thing Phoenix has a number of local flower delivery services you can choose from. They're efficient, budget-friendly and make sure that your flowers will be delivered on time. Check them out!
1. SOPHIE'S FLORALS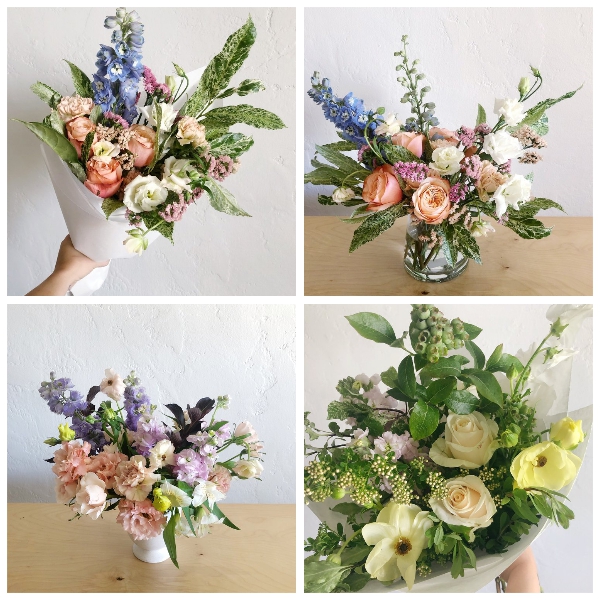 Sophie's Florals is a flower delivery service in Phoenix, Arizona that focuses on the natural beauty of flowers. Simple arrangements styled to highlight the flowers' natural charm and fresh seasonal flowers delivered on time are just some of the reasons they remain a Phoenix-favorite.
WHAT PEOPLE LIKE
WRAPPED BOUQUETS. This is a collection of hand-tied bouquet featuring designer's choice flowers of the week. Different weekly designs that fit the seasonal flowers and bouquets wrapped in paper, market-style, with EcoFresh water makes this an excellent gift.
CASUALLY CHIC. Receiving a gift like this will immediately make you want to take a picture of it and share it online. It's that Insta-worthy. The way they arrange the flowers to create this charming natural look is evident in every bouquet.
EVENTS AND OCCASIONS. If you're looking for something that would make your event extra special, consult with their in-house florists and designers. This touch of greenery can liven up any space.
PRODUCTS
WRAPPED BOUQUET: from $35
SEASONAL ARRANGEMENTS: from $75
FLOWER SUBSCRIPTION
DELIVERY & PAYMENT
Same-day delivery available for orders placed by 11 am. Local hand-delivery throughout the Greater Phoenix area is available. They accept major credit cards.
2. CAMELBACK FLOWER SHOP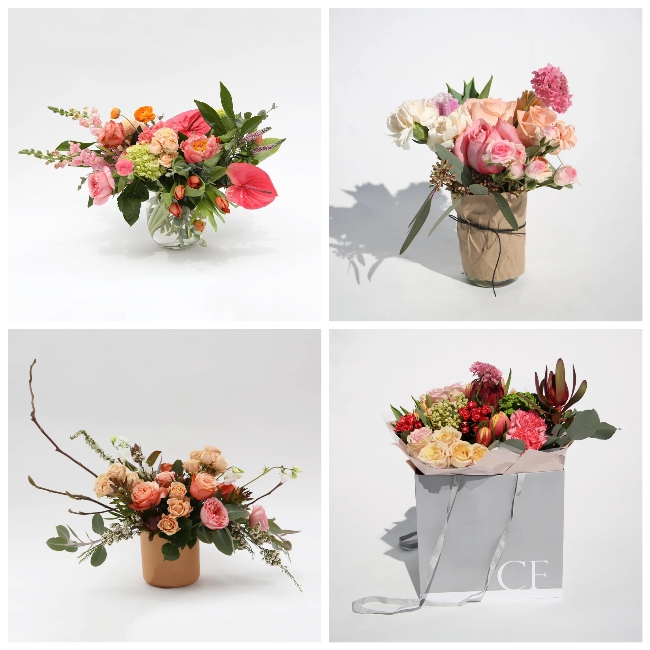 We are in love with Camelback Flower Shop's masterful creations. You can see that each bouquet was given much thought and effort. Their simple sophisticated style complements the minimalistic modern-industrial vision of the company.
SPECIALTY
Minimalistic Bouquets
SELECTION SIZE
Moderate
STARTING PRICE
$ 35
DELIVERY FEE
fees vary by zip code ($65 minimum order)
WEBSITE
https://camelbackflowershop.com/
SOCIAL MEDIA
Facebook:@camelbackflowershop
Instagram:@camelbackflowershop
CONTACT DETAILS
602 840 4646
WHAT PEOPLE LIKE
MINIMALISTIC. We can't get enough of the floristry genius working at this company. As they say, it's a cross between 'Modern-Industrial and Flowershop-Greenhouse.' The minimalistic bouquets that became products of this vision are just excellent gift choice for anyone.
AFFORDABLE SELECTIONS. We were delightfully surprised to see that these magazine-ready pieces are budget-friendly! For the quality you get at these honest prices, it's almost a steal – especially the Mason Jar Collection that starts at $35.
HAVASUPI FALLS. This bouquet priced at $65 is good for its price. The premium florals are arranged in a tall and round style creating a sophisticated bouquet that is perfect for a centerpiece.
PRODUCTS
MASON JAR: $35 +
WRAP CLUB: $45 +
SONORAN SUNRISE: $65 +
ARIZONA ARBORETUM: $65 +
DELIVERY & PAYMENT
They offer same-day delivery Monday through Friday, 8 am to 6 pm and Saturday & Sunday, 9 am to 2 pm. Payment options include VISA, MasterCard, American, and Express.
3. ANNES FLOWER SHOP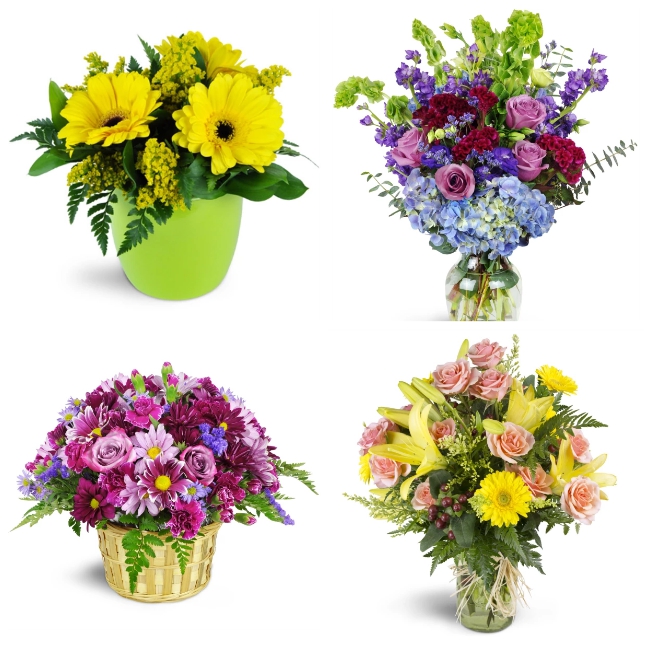 Annes Flower Shop is Phoenix's local florist since 1986. As one of the OG florists in the area, they've already amassed a big number of loyal customers that's just increasing through the years due to their consistently excellent service.
| | |
| --- | --- |
| SPECIALTY | Flower centerpieces |
| SELECTION SIZE | Large |
| STARTING PRICE | $41.95 |
| DELIVERY FEE | Free for local online orders |
| WEBSITE | https://www.annesflowers.com/ |
| SOCIAL MEDIA | |
| CONTACT DETAILS | 0151 928 2872 |
WHAT PEOPLE LIKE
WIDE ARRAY OF FLOWERS. As part of the Lovingly Florist family in Phoenix, they have an established company supporting their production. As a result, a large collection of flowers is available week-round.
FREE SAME-DAY DELIVERY. Open from Monday to Saturday, they are expertly located at the heart of Phoenix ready to deliver your gifts for free! The hand-delivery they offer adds a personal touch making it even more special for the one receiving.
EXPERTLY CRAFTED. Their in-house florists are dedicated to giving attention to detail for each bouquet they send assuring the quality and freshness of their product. This reflects on the happy customer reviews they get.
PRODUCTS
FLOWERS UNDER $50: from $41.95
MODERN ARRANGEMENTS: from $58.95
GIFT BOXES: from $74.95
SUMMER: from $44.95
DELIVERY & PAYMENT
If you order before 2:00 pm, they can typically deliver the flowers the same day Monday through Friday. Accepts major credit cards.
4. CACTUS FLOWER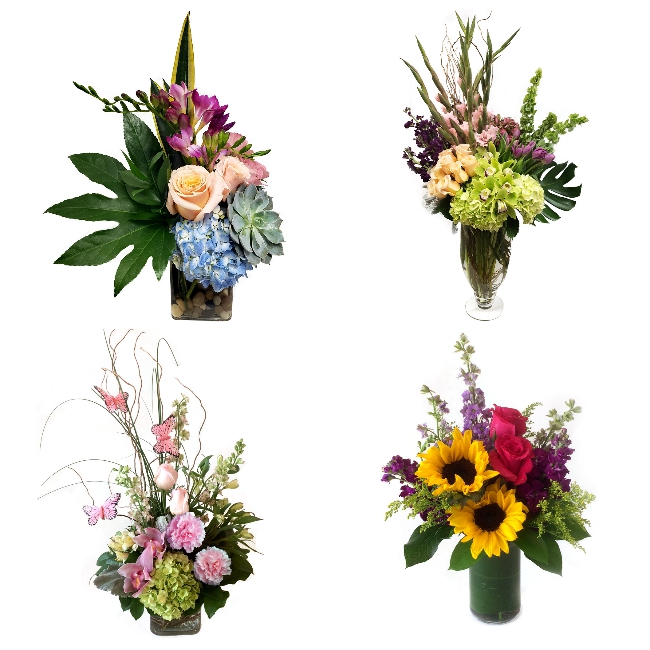 Since 1972, Cactus Flowers has built such a strong reputation among the locals at the metro Phoenix area. They started with just one small store at Scottsdale, now they have five locations scattered around Arizona, making them one of the state's leading florists.
SPECIALTY
Mixed florals
SELECTION SIZE
Large
STARTING PRICE
$10
DELIVERY FEE
$17.99
WEBSITE
https://www.cactusflower.com
SOCIAL MEDIA
Facebook:@cactusflower
Instagram:@cactusflowerflorists
CONTACT DETAILS
1-480-483-9200
WHAT PEOPLE LIKE
HANDCRAFTED. As a family-owned and operated business, they've handled each of their bouquets with care and attention resulting in a very charming handcrafted style. Their expert florists are always reliable.
SAFE SHOPPING. Online shopping is great, it's convenient, effortless and reliable. However, entering your personal information online should be handled carefully. Good thing their site's software is industry standard assuring you highest level of protection.
PRODUCTS
ROSES: from $10
BIRTHDAY: from $39.99
GET WELL: from $39.99
LOVE AND ROMANCE: from $59.99
DELIVERY & PAYMENT
Orders must be received by 1:00 p.m. in the recipient's time zone for same-day delivery. Payment options include major credit cards.
5. TATUM FLOWERS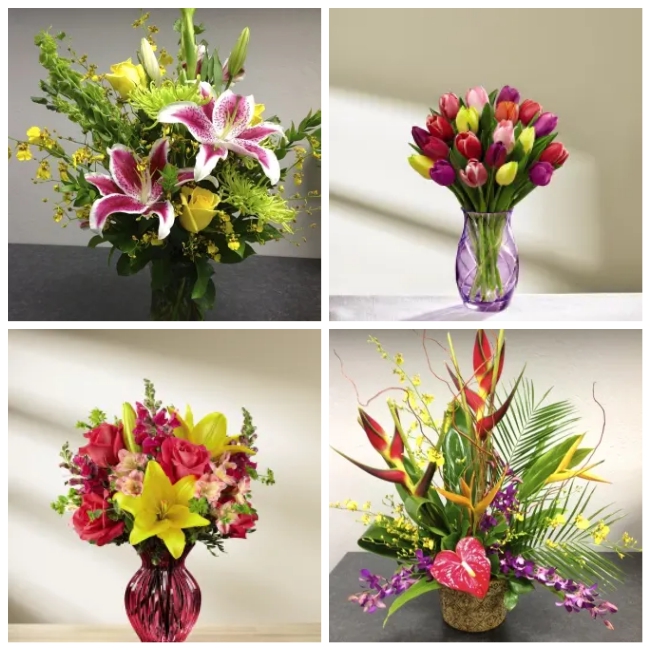 Tatum Flowers has a wide array of roses, flowers, plants, and gifts suited for any occasion. And the Phoenix locals are always greeted with top-notch service from their experienced staff. They are always ready to assist you in creating a perfect gift for your loved one.
SPECIALTY
Classic bouquets
SELECTION SIZE
Large
STARTING PRICE
$44.99
DELIVERY FEE
Available at checkout
WEBSITE
https://tatumflowers.com/
SOCIAL MEDIA
Facebook:@TatumFlowersAZ
CONTACT DETAILS
(602) 867-0262
[email protected]
WHAT PEOPLE LIKE
FRESH ARRANGEMENTS. The designs they've created are unapologetically bold and vibrant. The tropical collection, especially, houses it's most colorful and lively pieces. Always a pleasure to look at.
GOURMET BASKETS. Their gourmet baskets start at $49.99 and range from simple fruit baskets to local treats special. This is the perfect pair to your bouquet that will surely cheer up your loved one, family or friend.
PRODUCTS
LISA'S EXCLUSIVES: $69.99 +
TROPICALS: $69.99 +
SYMPATHY: $44.99 +
CUSTOM ARRANGEMENT
DELIVERY & PAYMENT
Delivers from Mon-Fri: 8:00am to 6:00pm and Saturday: 9:00am to 3:00pm. Accepts major credit cards.
6. LUSH BOUQUET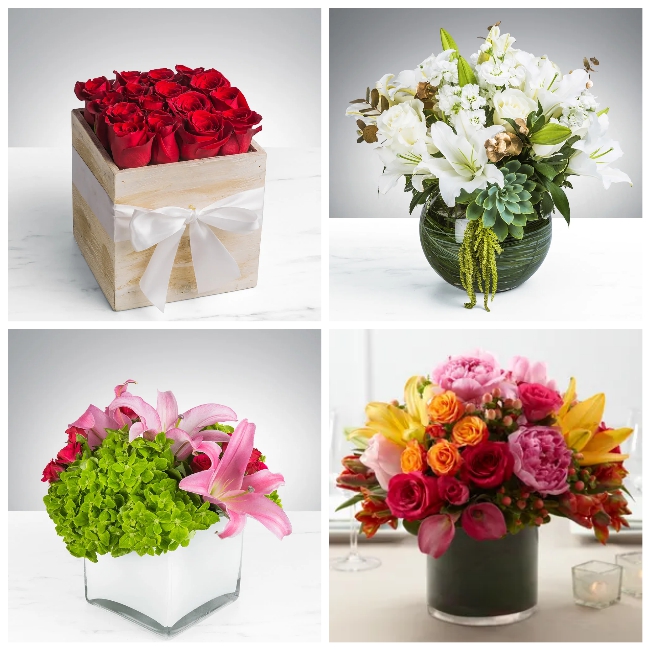 For over 37 Years, Lush Bouquet stands in the same location at formerly Petals & Kettles in the heart of Downtown Phoenix. They have been family-owned and operated ever since and treats their customers with the same family-warmth.
One of the best things about working with Lush Bouquet is the fact that the store operates 24 hours. So long as orders are placed and paid for a day before the delivery date and time, the shop can process it immediately and have it sent out.
SPECIALTY
Rustic Roses
SELECTION SIZE
Large
STARTING PRICE
$24.99
DELIVERY FEE
Available upon checkout
WEBSITE
https://lushbouquet.com/
SOCIAL MEDIA
Facebook:@flowersdowntownphoenix
Instagram:@lushbouquet
CONTACT DETAILS
[email protected]
WHAT PEOPLE LIKE
CUSTOM DESIGNER ARRANGEMENT. Let their professional florists work their magic in creating the perfect bouquet that your loved one will surely love. This is perfect for those who can't decide on a bouquet or someone who simply wants a personalized touch to the gift.
FAST, FRIENDLY AND RELIABLE SERVICE. Whether by phone, through the internet or in person, their professional and highly-trained staff can assist you with all your flower querries. That's guaranteed.
PRODUCTS
ANNIVERSARY: from $24.99
TULIPS: from $49.95
LILIES: from $45
CUSTOM CREATED LUSH BOUQUET: $50
DELIVERY & PAYMENT
Same-day delivery available, contact store for more details. Major credit cards and cash accepted.
7. GOD'S GARDEN TREASURE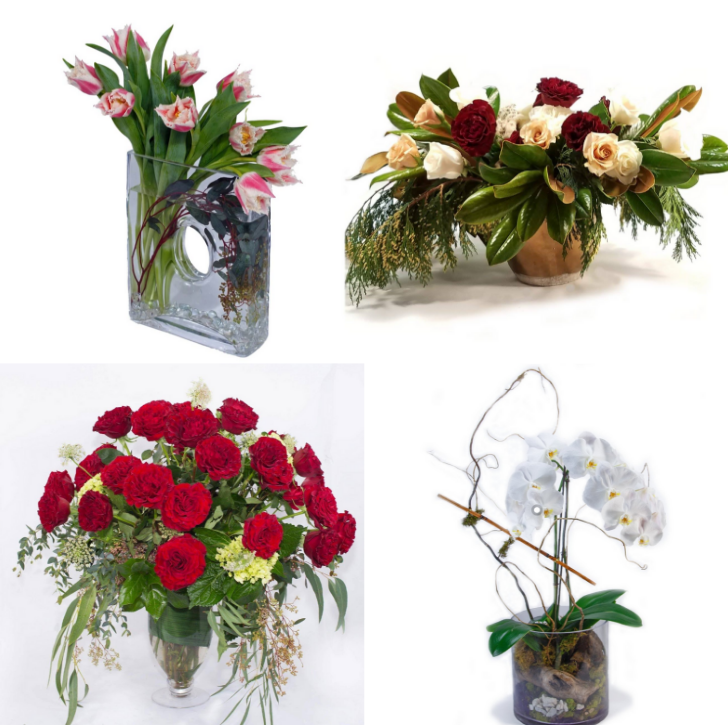 God's Treasure Garden is a quaint flower shop that offers the freshest, finest blooms in their arrangements. Their catalogue features a wide array of flower items, which include artistic flower arrangements, vased and boxed flowers, as well as plants and orchids.
WHAT PEOPLE LIKE
FLOWERS FOR ALL OCCASIONS. Flowers are meaningful presents, making them the best choice to give for any occasion. God's Garden Treasures showcases an extensive collection of arrangements that are categorized for different occasions.
FLORAL MEMBERSHIPS. God's Garden Treasures offers three kinds of Floral Memberships that allow customers to acquire regular floral orders at a set price. The Floral Memberships can either be for business, romance, or personal.
PRODUCTS
FRAGRANCE
LUSH GARDEN
ARTISTIC
PLANTS + ORCHIDS
DELIVERY & PAYMENT
Same-day hand delivery is available for Tempe, Phoenix, Scottsdale, and Metro Area. The shop accepts major credit cards, PayPal, and deposits.
Images taken from each company's official websites/social media.