Paulistanos got a pretty good slice of Brazil. From beautiful cinema art houses to green urban parks, São Paulo has almost everything you would want in your own city. Plus, locals don't really need to travel that far for some quality date spots. You and your loved one can see the best art the city has to offer at São Paulo Museum of Art or dance the night away at a techno tunnel party. You can even do both in one day! But to make the date extra special, you'd need some flowers. Good thing we've listed the best flower shops in São Paulo down below.
1. A PEQUENA LOJA DE FLORES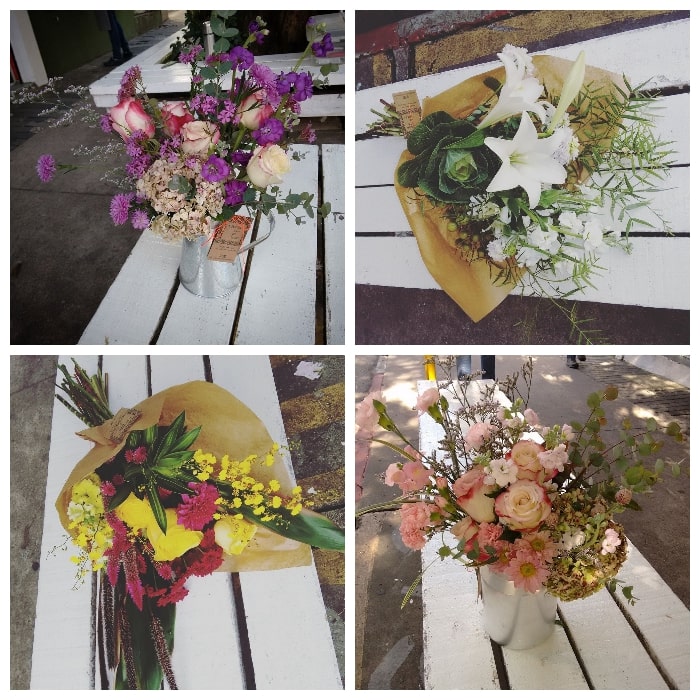 This company is happy to deliver original bouquets to the greater area of São Paulo. By changing it up weekly, they're able to cut back on waste and focus on using the available seasonal flowers at hand. New designs are also available weekly.
SPECIALTY
Bespoke bouquets
SELECTION SIZE
Curated
STARTING PRICE
R$85
DELIVERY FEE
R$10 – R$20
WEBSITE
https://www.apequenalojadeflores.com
SOCIAL MEDIA
Facebook: @apequenalojadeflores
Instagram: @apequenalojadeflores
CONTACT DETAILS
[email protected]

Tel / WhatsApp: (11) 98335-1683
WHAT PEOPLE LIKE
FRESH FLOWERS AND DESIGNS. Each week, you can expect this flower shop to have a new batch of seasonal flowers complete with a new design. Choose between wrapped bouquets and flowers in a vase.
FLOWER ARRANGEMENT WORKSHOP. For just R$400, you can book a class at their floral studio and learn from their expert in-house florists themselves. They'll provide the materials you'll need and you get to bring home your finished product after!
WEDDING AND EVENTS. Elevate any space with a splash of greenery with their artistic touch of floral decoration. Your event will be twice as posh and fun with fresh flowers filling the area.
PRODUCTS
BOUQUET OF THE DAY: M: R$ 85 / G: R$ 98 /GG: R$ 155
FLOWERS IN A VASE: R$ 115 to R$ 135
WEEKLY SUBSCRIPTION: R$ 250
DELIVERY & PAYMENT
Order by 12 noon for same-day delivery. Major credit cards accepted.
2.  FLOWER BAR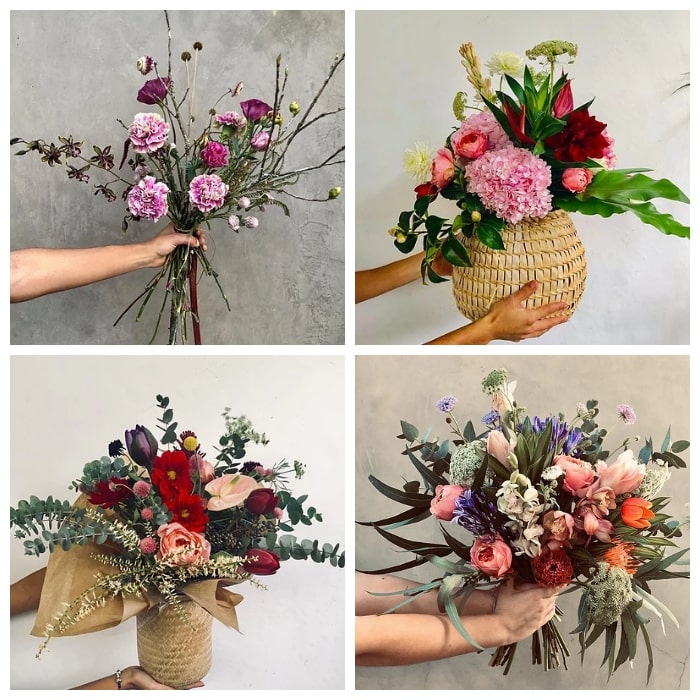 If you want original, high-end flower arrangement, you can't go wrong with Flower Bar. Just check out their well-stocked gallery full of past creations to see what we're talking about.
| | |
| --- | --- |
| SPECIALTY | Made to order bouquets |
| SELECTION SIZE | Large |
| STARTING PRICE | Contact store for details |
| DELIVERY FEE | R$10 – R$30 |
| WEBSITE | https://www.flowerbar.com.br |
| SOCIAL MEDIA | Instagram: @flowerbarsp |
| CONTACT DETAILS | Tel: 11 999515556 |
WHAT PEOPLE LIKE
BESPOKE FLOWERS. You can order your own personalized bouquet in easy steps. First, contact the store through WhatsApp, email or by phone and tell them what type of flower arrangement you need. You can send them a picture of what you have in mind. (They have tons of beautiful designs ready at their gallery, so you might want to browse that first.) Send them the payment receipt and they'll deliver it asap!
FLOWER SUBSCRIPTIONS. Brighten up your home with a flower subscription from Flower Bar. You can choose to have a flower arrangement with an average of 10, 20, or 30 stems per month priced at R$400, R$600, and R$800 respectively.
PRODUCTS
BESPOKE BOUQUETS
FLOWER SUBSCRIPTION: R$400 to R$800
DELIVERY & PAYMENT
Contact store for payment options.
3. FP ATELIÊ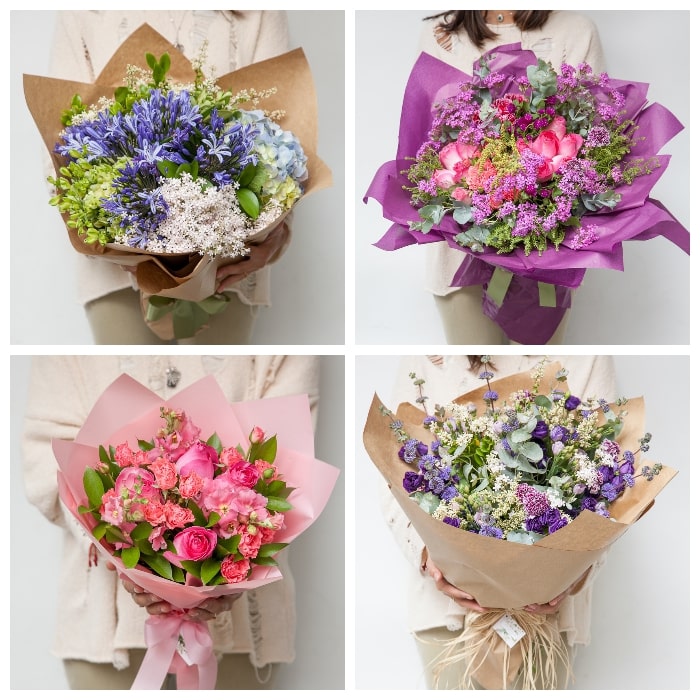 FP Ateliê is a flower studio based in São Paulo that covers all your basic flower needs: Event Decorations, Floral Arrangements, Subscriptions, and Exclusive Gifts. They believe that "flowers are able to tell stories and convey good feelings," and that definitely shows in their designs.
SPECIALTY
Trendy wrapped bouquets
SELECTION SIZE
Curated
STARTING PRICE
R$80
DELIVERY FEE
Calculated at checkout
WEBSITE
https://fpatelie.com.br
SOCIAL MEDIA
Facebook: @fpatelie
Instagram: @fpatelie
CONTACT DETAILS
 Telefone: (11) 2776-9115

WhatsApp: (11)99356-9781
WHAT PEOPLE LIKE
TRENDY BOUQUETS. Although FP Ateliê only houses a very limited number of ready-to-order bouquets, their top-quality designs make up for it. Each of the bouquets present in their collection is a mixture of rusticly charming bunches and trendy flower arrangements.
EVENT DECORATIONS. One of the signs of an excellent floral studio is its ability to cater to big and important events such as weddings—which FP Ateliê effortlessly handles. They've been recognized by the wedding community as one of São Paulo go-to bridal florists.
BESPOKE FLOWERS. If you're left wanting more after browsing their available designs online, no worries. You can just ask their florists to make a bouquet especially for you. Your personal touch plus their floristry genius would result in a gift tailor-fit for that special someone.
PRODUCTS
HAND-WRAPPED BOUQUETS: R$80 – R$590
BOX DE HORTÊNSIAS: From R$220
READY FLOWER SUBSCRIPTIONS: R$260 – R$480
DELIVERY & PAYMENT
More details on delivery and payment are available upon checkout. Payment options include account deposit.
4. FLORI CULTURA BOX 7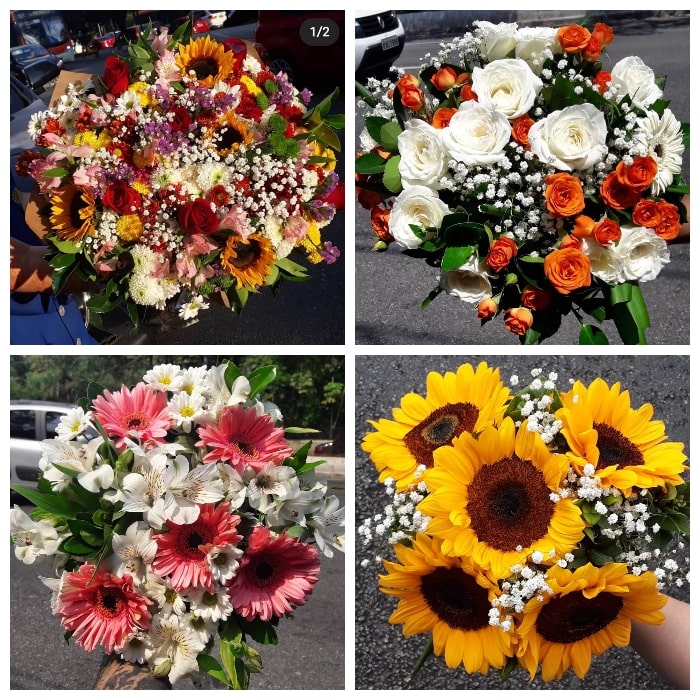 Flori Cultura Box 7 provides flowers for every occasion such as birthday, weddings, and anniversaries. Locals have commended them for their fast service and quality arrangements that are always delivered on time.
SPECIALTY
Round bouquets
SELECTION SIZE
Moderate
STARTING PRICE
R$27
DELIVERY FEE
Calculated at checkout
WEBSITE
https://floriculturabox7.negocio.site
SOCIAL MEDIA
Instagram: @floriculturabox7
CONTACT DETAILS
Tel: 3256-4253
Wpp: 011 9689-88498
WHAT PEOPLE LIKE
CREATIVE PACKAGING. Flower arrangement doesn't stop with flowers and foliage alone, the packaging should always suit the design. Though other generic companies may wrap your flowers in cheap cellophane, this shop proves you can be more creative than that. They provide bouquets in a hat – a straw hat – perfect for festivities!
AVAILABLE EVERYDAY. Flori Cultura Box is available to cater to all your flower needs all week long. They're open on Mondays to Fridays from 9 am to 8 pm and on weekends from 9 am to 6 pm. Now you can have your flower-fix daily.
PRODUCTS
BOUQUETS: R$30 to R$990
ORCHIDS: R$330
MIXED FLOWERS
ROSES
DELIVERY & PAYMENT
Contact or visit the store for more details on delivery and payment options.
5. POLLEN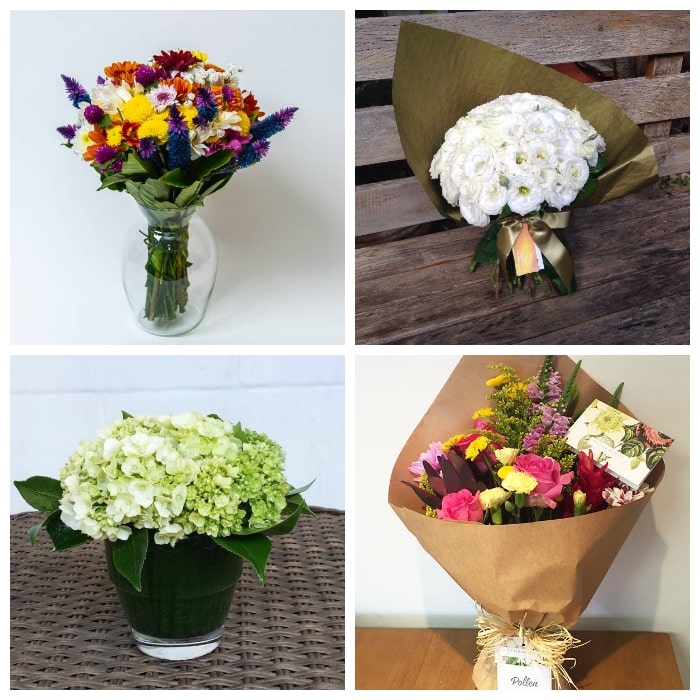 Pollen is a platform connecting locals to their nearest florists. Be it independent floral studios or established companies, Paulistanos won't have a hard time finding the perfect bouquet near them.
SPECIALTY
Large selection of flowers
SELECTION SIZE
Large
STARTING PRICE
R$9.99
DELIVERY FEE
Calculated upon checkout
WEBSITE
https://www.pollenflores.com.br
SOCIAL MEDIA
Facebook: @
Instagram: @
CONTACT DETAILS
 +55 11 94164 9008
WHAT PEOPLE LIKE
WIDE VARIETY OF FLORAL DESIGNS. By bringing all the independent florists and flower delivery companies in one platform, Pollen is now able to house a large selection of bouquets for every occasion. Quality and quantity all in one space!
SUPPORT LOCAL. Small, independent florists are now more visible and accessible to the local market through Pollen's help. You can even download Pollen right on your phone to make buying flowers more seamlessly.
PRODUCTS
ROSES: R$9.99 to R$5650
MIXED FLOWERS: R$27 to R$750
FOR THE GRANDPARENTS: R$27 to R$265
ORCHIDS: R$27 to R$235
DELIVERY & PAYMENT
Accepts major credit cards.
6. FLOWERS TO SÃO PAULO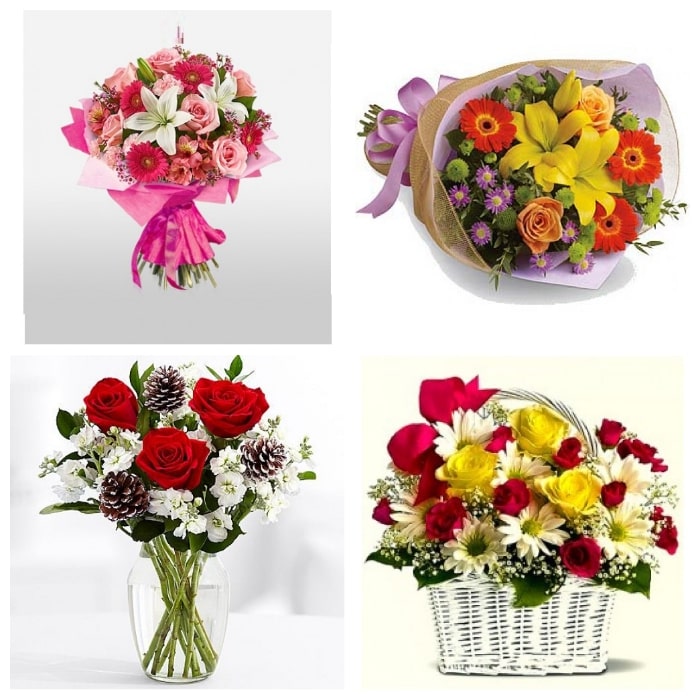 Flowers to São Paulo has been catering to the locals' flower needs since 1998. They've been part of the community for such a long time now that they've already amassed a big number of loyal customers. If you want to buy some quality flowers from a trusted source a city could vouch for, this is it.
| | |
| --- | --- |
| SPECIALTY | Mixed flowers and gift baskets |
| SELECTION SIZE | Large |
| STARTING PRICE | R$156.96 |
| DELIVERY FEE | Free |
| WEBSITE | https://www.flowerstosaopaulo.com |
| SOCIAL MEDIA | Facebook: @flowershopbrazil |
| CONTACT DETAILS | +5511964831618 on WhatsApp |
WHAT PEOPLE LIKE
ONE-STOP GIFT SHOP. If you're looking for something that would definitely surprise your loved one, why not add a gift basket together with your chosen bouquet. Here at Flowers to São Paulo, you can choose from a number of quality gift baskets to level up your flowers.
FLEXIBLE PAYMENT OPTIONS. This company has made an effort to make your transactions easier and safer. For online payments, you can securely pay through VISA, MasterCard, AmEx, and PayPal. You can also opt to pay through Western Union or Banco Do Brazil.
PRODUCTS
BOUQUETS: From R$156.96
GIFT BASKETS: From R$317.26
GERBERAS: R$156.96 to R$556.02
MIXED FLOWERS: R$186.43 to R$323.80
DELIVERY & PAYMENT
Same-day delivery available if you order before 1 pm on weekdays and before 9 am on Saturdays. Payment options include VISA, MasterCard, AmEx, Western Union, Banco Do Brazil, and PayPal.
7. FLEUR DESIGN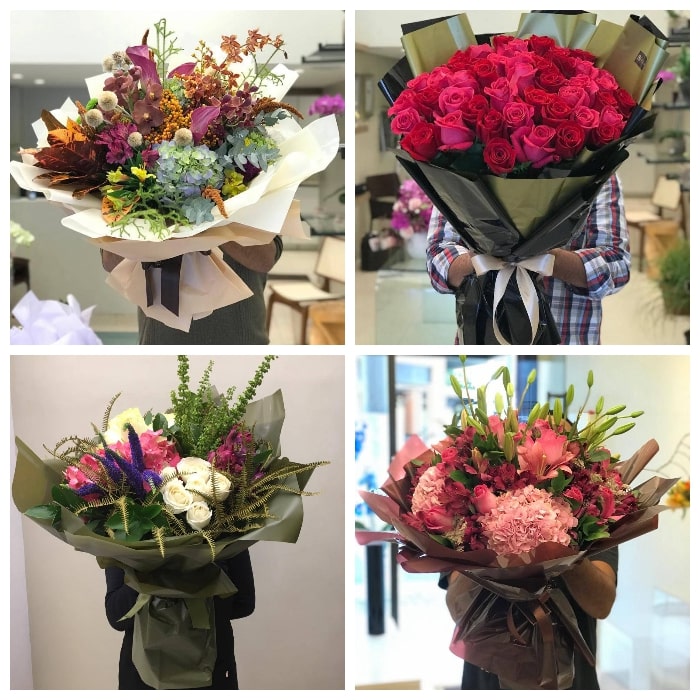 Order with ease at Fleur Design, one of the go-to flower delivery companies of Paulistanos. From the number of designs available at their gallery, you can clearly see how their florists are free to put their floristry genius to work. From event decorations to big bouquets, each arrangement is designed with top technique and creativity.
SPECIALTY
Big bespoke bouquets
SELECTION SIZE
Large
STARTING PRICE
R$163.00
DELIVERY FEE
Available upon checkout
WEBSITE
https://www.fleur.design
SOCIAL MEDIA
Facebook: @fleur.design3
Instagram: @_fleur.design
CONTACT DETAILS
 (11) 3063 4343 | (11) 9 9991 5101
[email protected]
WHAT PEOPLE LIKE
FLOWER SUBSCRIPTIONS. Freshen your company or home with a regular supply of fresh flowers arranged to suit your taste. Flowers can lighten any space and even help with productivity at work. You can choose between Weekly, Biweekly, and Monthly subscriptions.
GORGEOUS DESIGNS. As of writing, there only 3 priced bouquets available to order online. However, their gallery is filled with a long list of possible flower designs you may choose from. Contact the store for availability and price.
BESPOKE BOUQUETS. If you feel like splurging a little, why not work with their florists to create that perfect bouquet that would suit the occasion and delight who you're giving it to? Ou can be as creative as you want! Check out their big bouquets for inspiration.
PRODUCTS
BOUQUETS: R$300.00 to R$500.00
CAIXA COM FLORES E CHOCOLATE: R$163.00
FLOWER SUBSCRIPTION
BESPOKE BOUQUETS
DELIVERY & PAYMENT
Accepts major credit cards and cash.
8. FLOR E FORMA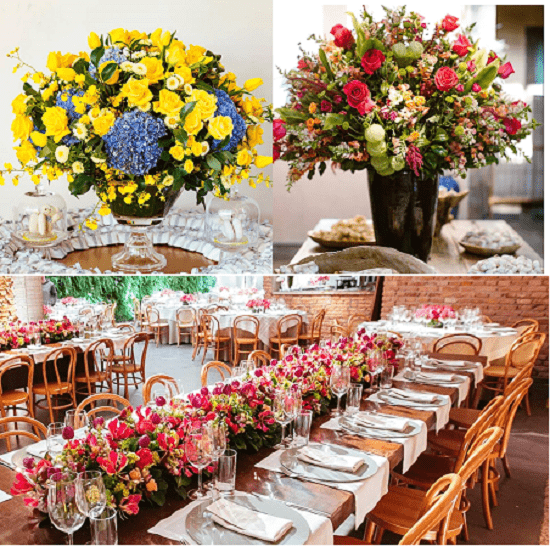 Flor e Forma is a Brazilian company located at São Paulo that specializes in Event and Floral Design. They offer efficient flower delivery and subscription that Paulistanos can enjoy. They've been on the business for over 28 years and has been slowly but surely making a name for themselves as one of Brazils leading florist.
SPECIALTY
Event floral decorations
SELECTION SIZE
Large
STARTING PRICE
Contact store for details
DELIVERY FEE
Contact store for details
WEBSITE
http://www.floreforma.com.br
SOCIAL MEDIA
Facebook: @floreforma
Instagram: @floreforma
CONTACT DETAILS
 [email protected]
11 3078-0813
WHAT PEOPLE LIKE
EVENT & FLORAL DESIGN. This company really specializes in making a special day even more magical. The way they manipulate flowers to make any event simply breathtaking is something we truly admire. From table set-ups to giant centerpieces, we're sure this company is worth it.
MADE TO ORDER BOUQUETS. Although these florists are masters when it comes to event floral designs, you don't need to host one just to have one of their creations. They highly recommend contacting their store if you want to purchase a bouquet or two to be delivered in the Greater São Paulo area.
PRODUCTS
BOUQUETS
EVENT FLORAL DECORATIONS
FLOWER SUBSCRIPTION
DELIVERY & PAYMENT
They accept major credit or debit cards. Contact the store for more details.
9. TAQUARI FLORES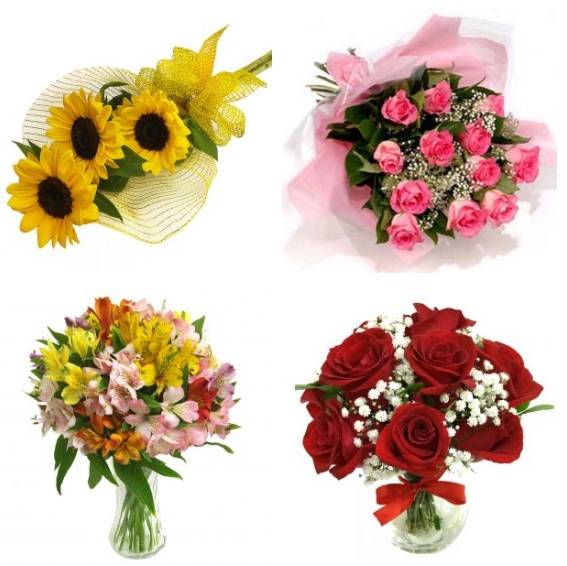 Taquari Flores has been in the industry since 1994 and until now, they have been providing their clients with quality service. Their mission is to develop and guarantee high quality product to their customers. And true to their aim, they have become what it is today.
Quality service coupled with good taste made the shop well-known. Well, their belief is that flowers should be able to convey an important message from the giver to the receiver. If it fails to do so, they failed as a florist. So, as much as possible, they continue to improve on their own way. 
WHAT PEOPLE LIKE
OPENS ON SUNDAYS AND HOLIDAYS.

We all know the hassle of having to go around the city to find a bouquet or flower arrangement during Sunday or holidays. Well, you don't have to worry as Taquari Flores offers their service during these days. They are actually open from 8:00 am to 3:00 pm. 

SECURED PAYMENT.

If you're somehow anxious of transacting online, then don't be! Their online shop employed the necessary security measure in order to protect their clients from possible breach. As such, they make sure that no third party can easily access your data. 
PRODUCTS
Flower arrangement

– R$60 to R$250

Flower bouquet

– R$48 to R$550

Gift baskets

– R$85 to R$458

Flower crowns

– R$240 to R$950

Orchids

– R$150 to R$980
DELIVERY AND PAYMENT
The shop accepts VISA, MasterCard, American Express, Diner's Club, Discover, UCB, Aura, Cartes de Debito, Boleto, and cash on delivery. 
Images taken from each company's official websites/social media.