No celebration is complete without the presence of a tasty looking cake. May it be a petite or enormous one, it always carries one big message which is to have fun and life can be sweet. It is even considered as the life of the party, next to the one celebrating. So, remember to always put the cake at the top of your list for your upcoming events. To help you decide where to get them, here are your 6 best options in Adelaide.
1. SWEET AFFAIRS CAKES AND CUPCAKES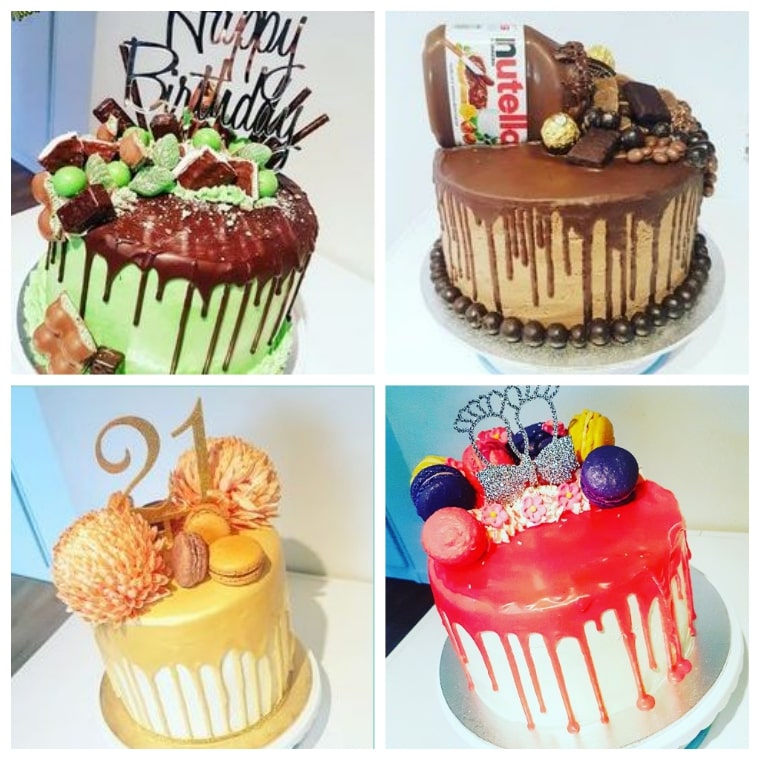 The shop mainly creates cakes that are perfect for themed events as they unleash their creativity by making personality cakes and even naughty ones! Whatever kind of occasion and events you may have, for as long as there is a need for a beautifully designed and wonderfully tasting cake, Sweet Affairs Cakes and Cupcakes is always available to help.
WHAT PEOPLE LIKE
DELICIOUS CAKES. The always makes sure to provide their customers with the best products that they truly deserve that is why they always go the extra mile when it comes to making delicious cake products.
PRODUCTS
Custom Cakes – $65 to $195
DELIVERY AND PAYMENT
Contact shop for details.
2. JENNY'S GOURMET BAKERY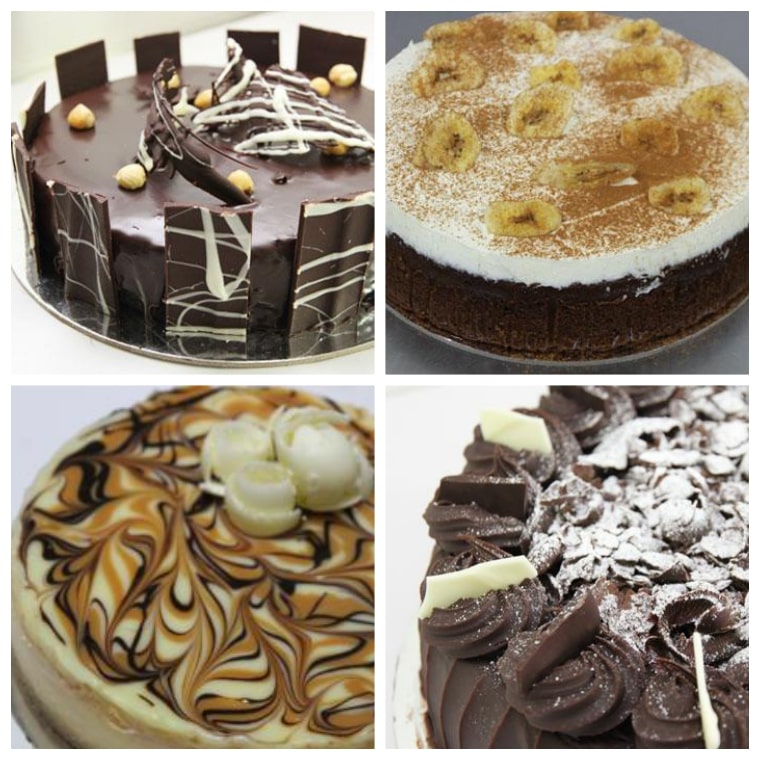 Jenny's Gourmet Bakery is committed to providing you with the freshest and finest pastry goodies especially created to satisfy your cravings for good quality cakes and pastry products. Being composed of a team of passionate bakers, the shop is able to make premium cakes that are perfect for every season.
| | |
| --- | --- |
| SPECIALTY | Signature cakes |
| SELECTION SIZE | Large |
| STARTING PRICE | Starts at $35 |
| DELIVERY FEE | Calculated at checkout |
| WEBSITE | http://www.jennysbakery.com.au/ |
| SOCIAL MEDIA | |
| CONTACT DETAILS | (08) 8272 9699 |
WHAT PEOPLE LIKE
GREAT FLAVORS. The team is composed of experts that have really credible talents when it comes to creating high quality cake products that is why there is no doubt that their pastries are always flavorful and almost taste like heaven.
PRODUCTS
Signature Cakes – $35 to $45
Cheesecakes – $45
DELIVERY AND PAYMENT
Contact shop for details.
3. CONFETTI CAKES BY STEPH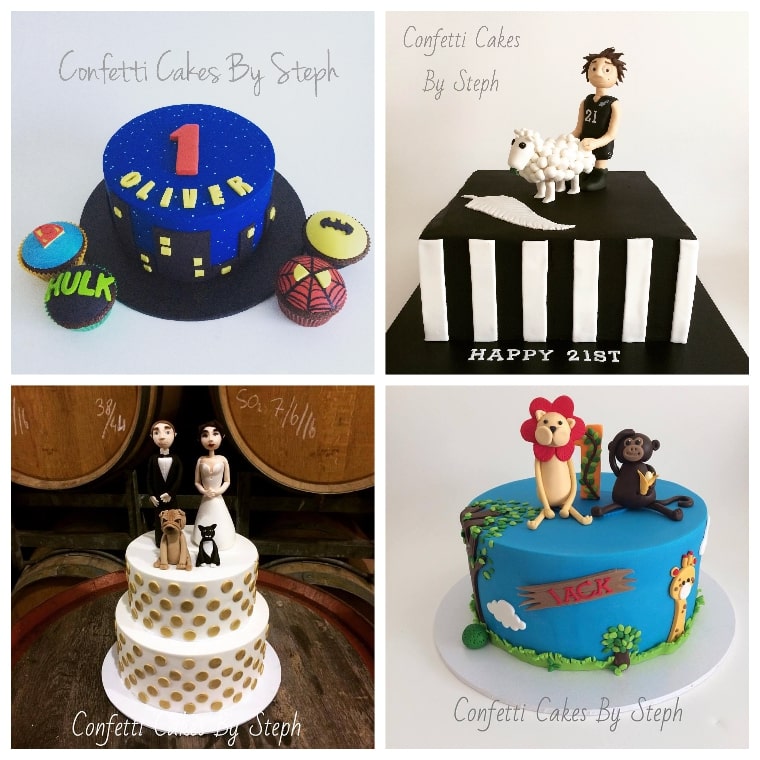 Confetti Cakes specializes in decorating cakes and cupcakes that would perfectly match any theme for your events. With their perfect balance of color, texture, and style, the shop is able to produce stunning cake designs that almost look like displays in the museum of desserts.
| | |
| --- | --- |
| SPECIALTY | Elegant cake designs |
| SELECTION SIZE | Large |
| STARTING PRICE | Starts at $3.50 |
| DELIVERY FEE | Calculated at checkout |
| WEBSITE | http://www.confetticakes.com.au/ |
| SOCIAL MEDIA | |
| CONTACT DETAILS | |
WHAT PEOPLE LIKE
WIDE SELECTION. Are you planning a birthday party for your 21st celebration? Maybe an enormous layered cake for a surprise bachelorette party? How about a dinosaur themed baby shower for your best friend? All that and more can be easily achieved with the help of Confetti Cakes.
EASY TO COMMUNICATE WITH. If you have queries or concerns regarding your cake orders, or if you want some suggestions from the professionals, the team of Confetti Cakes is always one call away.
PRODUCTS
Celebration Cakes – $100
Cupcakes – $3.50
DELIVERY AND PAYMENT
Contact shop for information.
4. DESIGN ME A CAKE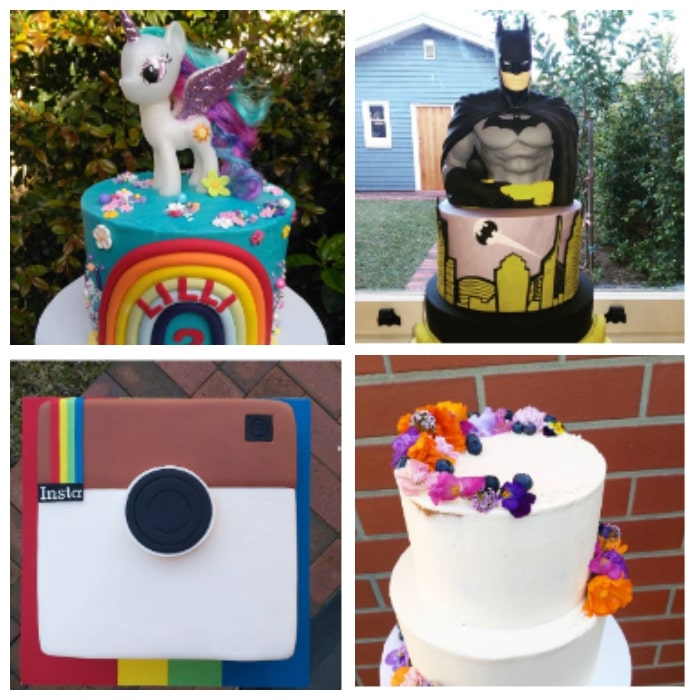 Arpana, the owner of Design Me A Cake is a passionate baker that aims to provide Adelaide with only the best kind of cakes. The shop takes pride in the team's truly wonderful creations especially their originally designed cakes that does not only shows good physical appearance but also a scrumptious taste inside.
WHAT PEOPLE LIKE
BAKING CLASSES. The team is not only passionate about making the best cake for you, they are also committed to helping others build their own signature cakes that will eventually make them one of the best, too.
PRODUCTS
DELIVERY AND PAYMENT
Contact shop for details.
5.    HOW SWEET IT IS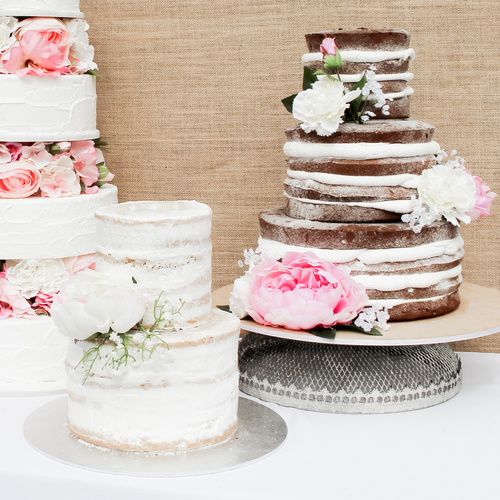 On your special day, no cake is too massive or too much for How Sweet It Is. May it be as simple as a two tier cake, or as extravagant as a multi-tiered beauty, they make sure to provide only the best-tasting and most gorgeous pastries and delicacies for you. 
WHAT PEOPLE LIKE
WIDE RANGE OF FLAVORS. How Sweet It Is offers a wide array of flavours for you to choose from, especially when you're customising your very own cake. You can opt for one flavour for all your tiers, or have fun mixing flavours for some quirky tastes.
AFFORDABLE RATES. 

How Sweet It Is is preferred by many residents for having one of the most affordable prices.

Despite the relatively cheaper price, each cake is created with the utmost detail and care– resulting in pastries so yummy, you'll be wanting seconds. 
PRODUCTS
Wedding Cakes
Birthday Cakes
DELIVERY AND PAYMENT
They have EFTPOS facilities available for all major cards (excluding American Express and Diners) and bank transfer details are available upon request.
6. SUGAR & SPICE CAKES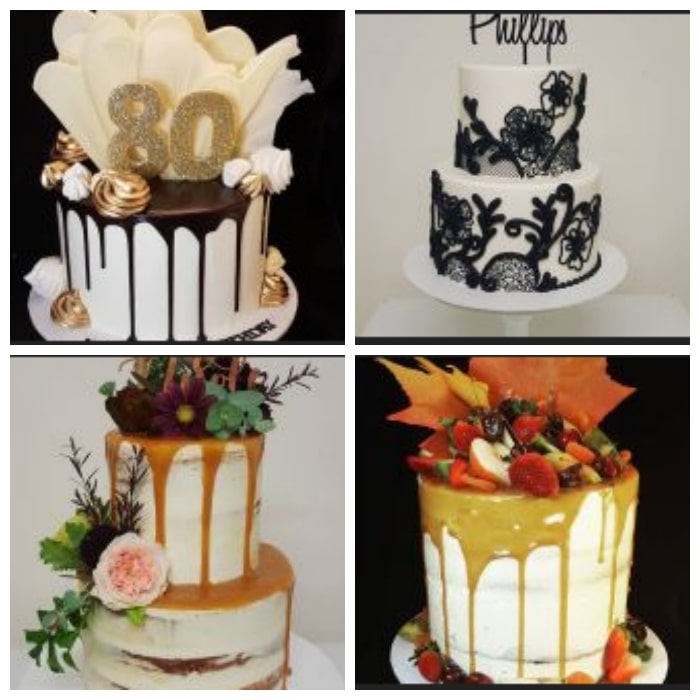 Sugar & Spice Cakes has a lot of things that they are proud to have. First is they own the largest showroom in Adelaide with display cakes, photo albums, and magazines from their previous transactions. Next is they have created cakes for various well known celebrities like Oprah, Beyonce, JLo, and many more! These are just some of the reasons why you should entrust your next cake delivery to Sugar & Spice Cakes.
WHAT PEOPLE LIKE
RELIABLE SERVICE. The shop is well known in Adelaide for being one of the best cake providers in the area and this is well justified because of the great reviews that the shop has got and is continuously getting.
PRODUCTS
Birthday Cakes
Engagement Cakes
Wedding Cakes
DELIVERY AND PAYMENT
Contact shop for details.
7. POPPY'S KITCHEN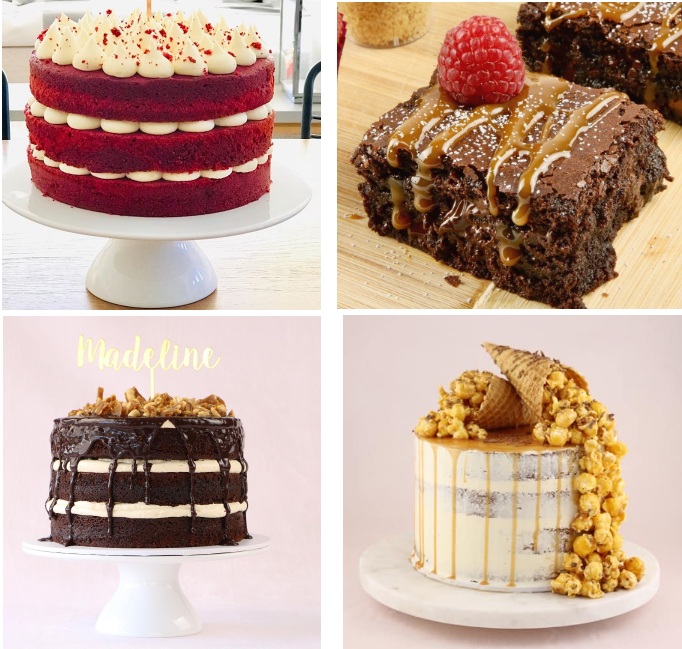 Poppy's Kitchen is all about crafting scrumptious cakes to make any celebration extra special. It started from a burning passion and now it escalated to become one of the most in demand cake delivery providers across Adelaide.
The shop showcases their collection of multi-tiered wedding cakes backed with elegant designs and exceptional flavors. They also offer gluten-free and vegan options, should you wish to have one.'
WHAT PEOPLE LIKE
WIDE RANGE OF  FLAVORS.

Poppy's Kitchen does not limit their selection of flavors when it comes to their cakes so they offer a variety of it which includes salted caramel, chocolate, vanilla, strawberry, banana and a lot more.

CATERS TO WEDDINGS.

Wedding cake is the specialty of Poppy's Kitchen and they guarantee to serve the newly wed a dazzling multi-tier cake for their most special day.
PRODUCTS
CAKES
CUPCAKES
CHEESECAKE
DELIVERY AND PAYMENT
Delivery can be arranged most weekdays and weekends within 5 km of Grange. Payments can be made via bank transfer, card (Visa or Mastercard) or Paypal.