People naturally loves receiving gifts; however, sending the perfect gift for someone takes a lot of pondering and thinking. You have to consider the recipient, the occasion, and the budget. If you want to play it safe, you may opt to easy gifts that are universally acceptable for any occasion and recipient. Fruits Basket are essentially perfect for any occasion and recipient. Here are five of the best options for fruit baskets in Dubai.
1. FRUITFUL DAY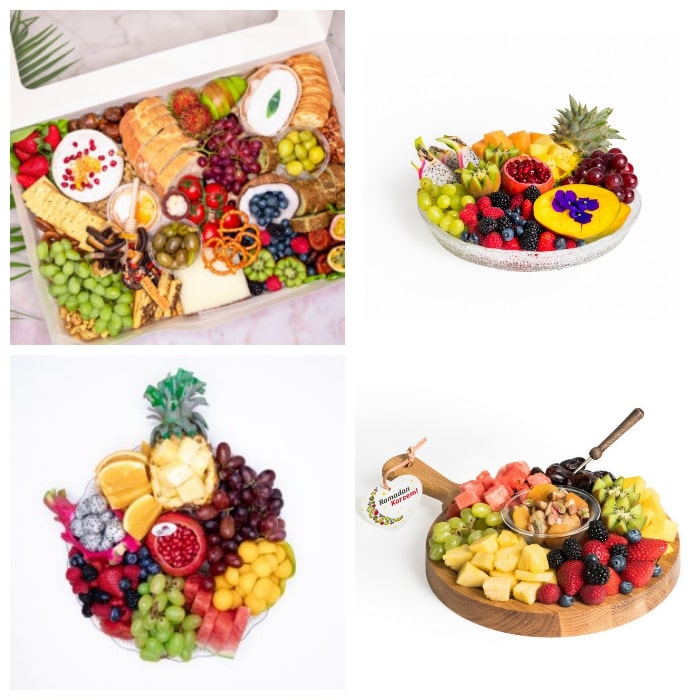 Fruitful Day offers the freshest and finest fruits in Dubai. They have tons of different fruits that they include in their trial or discovery boxes. These fruit boxes may include varieties of whole and cut fruits that are all equally good.
WHAT PEOPLE LIKE
AFFORDABLE PRICES. You would not think that a basket of truly fresh and healthy fruits will be sold at very low prices, but Fruitful Day actually does. For them, their beloved customers' health is always important so they make sure that everyone will be getting their natural vitamins without having to worry too much about the money
PRODUCTS
Get Well – AED150 to AED400
DELIVERY AND PAYMENT
Visa, Paypal, Discover, Mastercard
2. FRUIT BOUQUETS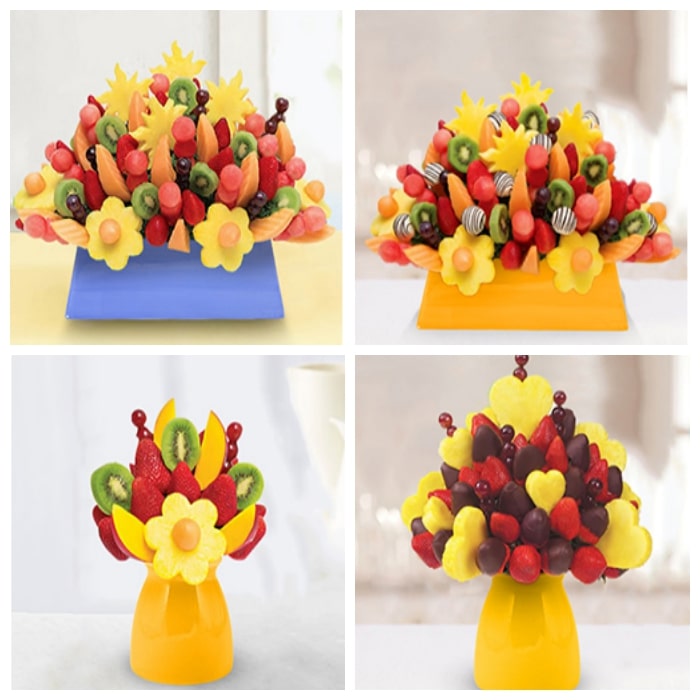 Want some twist on your fruit basket? Maybe a bit fancier? Why not try the fruit product of Fruit Bouquets? From the business name itself, you will likely have an idea of how they package their products. That is right. Instead of using typical baskets, they turn these cut fruits into wonderful bouquets for added beauty.
| | |
| --- | --- |
| SPECIALTY | Fruit bouquets |
| SELECTION SIZE | Large |
| STARTING PRICE | Starts at AED100 |
| DELIVERY FEE | Starts at AED34.99 |
| WEBSITE | http://www.fruitbouquets.ae/ |
| SOCIAL MEDIA | |
| CONTACT DETAILS | (+971)-4-224-8800 |
WHAT PEOPLE LIKE
SAME DAY DELIVERY. The shop offers to deliver your fruit basket orders on the same day that you purchase them so don't worry if you failed to place your orders ahead of time.
CREATIVE PACKAGING. Fruit Bouquets believes that the fruit baskets that they provide do not only need to be fresh and healthy but also packaged nicely for their clients to know that they are willing to go the extra mile just to give them the best service that they deserve. Their cheapest fruit basket comes in a small container with sliced fruits arranged to look like a bouquet.
PRODUCTS
Fruit Bouquets – AED100 to AED400
DELIVERY AND PAYMENT
Discover, Mastercard, Visa, PayPal, AMEX
3. MANGE TOUT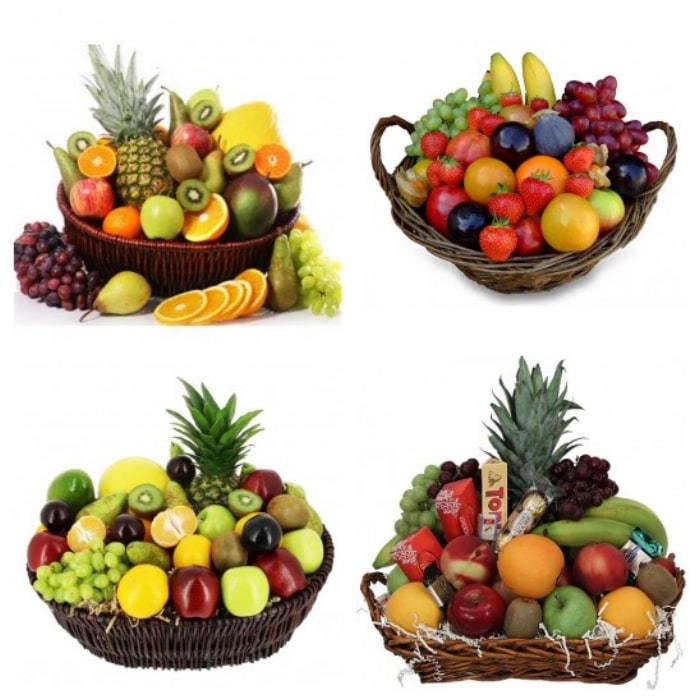 Mange Tout prioritizes the satisfaction and happiness of their clients that is why they make sure that they have everything you need, most especially fresh fruits. Apart from this, they also offer other gift items such as flower arrangements, cakes, and many more gift hampers.
| | |
| --- | --- |
| SPECIALTY | Gift hampers |
| SELECTION SIZE | Large |
| STARTING PRICE | Starts at AED166 |
| DELIVERY FEE | Starts at AED30 |
| WEBSITE | http://www.mangetout.ae/ |
| SOCIAL MEDIA | |
| CONTACT DETAILS | +9714 3966 433 |
WHAT PEOPLE LIKE
LARGE INVENTORY. Whether you want a bouquet of fresh flowers, and basket of tasty fruits, or a box of sweet wine, they all got those covered. The shop makes sure to get all the products that they think their clients might need to save them from the hassle of buying products from one store to another.
EASY TO USE ONLINE SHOP. Especially for non-techy people, shopping online might be quite challenging. But, thankfully with the easy navigation of their website, their clients can easily browse through their online shop and conveniently place their orders and settle their payment and in just a snap, their orders are already on its way.
PRODUCTS
Fruit Baskets – AED166 to AED900
DELIVERY AND PAYMENT
Visa, Mastercard, AMEX
4. THE PERFECT GIFT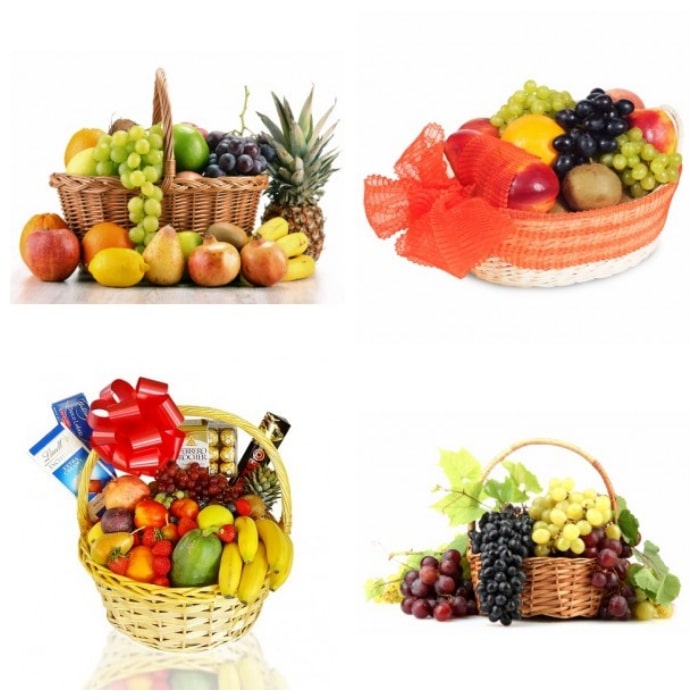 Like what the name suggests, The Perfect Gift offers truly perfect collection that are ideal as gifts. One of these is their fruit baskets that is definitely the best choice of gift to anyone. Not only are they offering these fresh and fine fruits, they also include in their collection other food and gift items that can be perfectly matched with any fruit basket that you choose.
WHAT PEOPLE LIKE
GREAT SERVICE. Part of the business of The Perfect Gift is making sure that their customers are well assisted and that their suggestions are always put into consideration when making their orders. The shop aims to provide a high quality of service that their beloved customers truly deserve and apparently their customers' appreciate their hard work.
PRODUCTS
Gift Baskets – AEd190 to AED750
DELIVERY AND PAYMENT
Contact shop for inquiries
Visa, Mastercard
6. ARABIAN FLORIST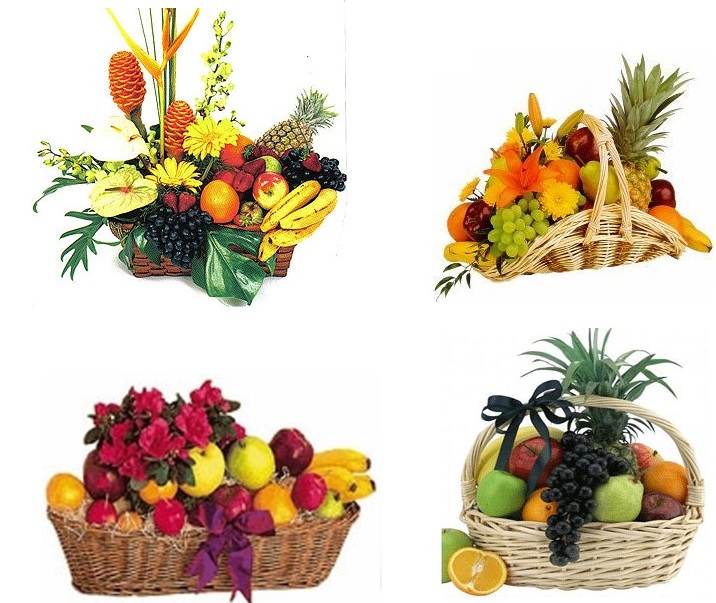 It is definitely refreshing to see a vase of fresh flowers next to you in the morning, especially if it comes with fruit baskets and greeting cards. This may sound too perfect but Arabian Florist actually does this.
They specialize in large inventory of fresh flowers, high style of floral arrangements, gourmet and fruit baskets, and a lot more.
| | |
| --- | --- |
| SPECIALTY | Flowers for all occasions |
| SELECTION SIZE | Large |
| STARTING PRICE | Starts at AED185 |
| DELIVERY FEE | From AED50 |
| WEBSITE | |
| CONTACT DETAILS | +971 501918689 | support@ arabianflorist.com |
WHAT PEOPLE LIKE
LARGE COLLECTION.

The shop prides themselves with their large inventory of flower arrangements originally designed by their talented florists and designers. They can guarantee that they can cater to all your flower needs.

AFFORDABLE PRICES.

Elegant flowers at cheap prices? Everything is possible with Arabian Florist. They want their flower products to be accessible to everyone so they try to sell them for cheap prices.
PRODUCTS
BOUQUETS
VASE ARRANGEMENTS
FLOWER BASKETS
FRUITS BASKETS
CAKES
BALLOONS
DELIVERY AND PAYMENT
Shop accepts payments through Cash, Visa, PayPal, Mastercard, Stripe, JCB, Discover