At the center of European culture stands Brussels. This dense city filled with a rich history, old architecture and love for art is a place that seems to have jumped out from a fairy tale. Just strolling its streets brings you back in time—humongous sculptures, old fountains and various architectural landmarks makes this place so magical.

Speaking of magical, do you know the Grand Place in Brussels blooms every two years? This central square is covered with a carpet made from nearly 1 million Begonias. Floral magic! But if you can't wait for the central square to bloom here are the best flower shops in town!
1. THE LITTLE GREEN SHOP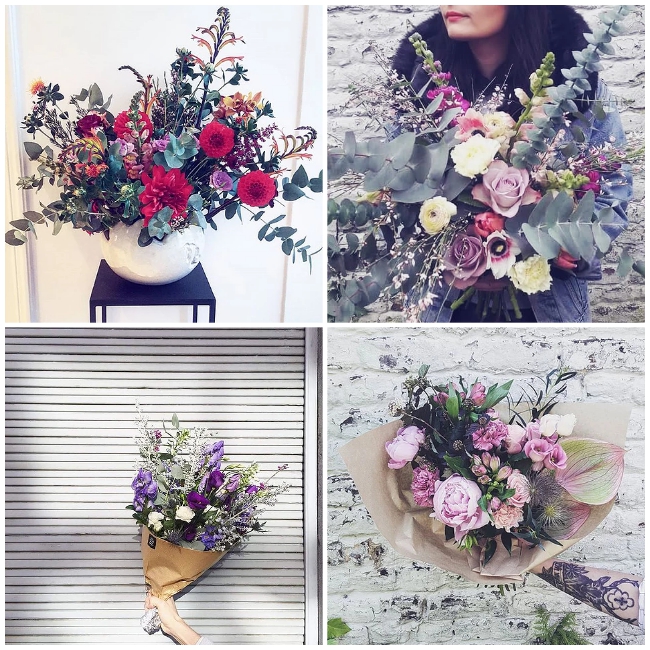 If you want a daily flower fix, then The Little Green Shop is the one for you. This local flower shop offers fresh seasonal bouquets ready for order each morning. But don't mistake this shop as little as its name suggests. This long-standing company not only offers daily bouquets but handles big weddings and events too!
SPECIALTY
Daily Bouquets
SELECTION SIZE
Curated
STARTING PRICE
15 €
DELIVERY FEE
Starts at $3.00
WEBSITE
Available at checkout
SOCIAL MEDIA
Facebook: @thelittlegreenshop.be
Instagram: @thelittlegreenshop.be
CONTACT DETAILS
+32 2 218 11 21 [email protected]
WHAT PEOPLE LIKE
DAILY BOUQUETS. The Little Green Shop offers what they call "coup de coeur" of the day. These are ready-to-go bouquets they prepare every morning. By working with a small selection of seasonal flowers, they are able to cut back not only on cost but on waste as well.
CUSTOM COMPOSITIONS. If you want your bouquet to fit a certain person or event, feel free to talk to the friendly local florists at this company. They welcome any requests and queries in order to make that perfect bouquet.
PROFESSIONAL FLOWER DESIGNS. Make any event more magical by working with the professional florists at this company. Any area can level up with a touch of greenery!
PRODUCTS
DAILY BOUQUETS: From 15 €
FLOWER SUBSCRIPTION
EVEN FLOWER DECORATION
CUSTOM BOUQUETS
DELIVERY & PAYMENT
They deliver bouquets from 10h to 18h from Tuesday to Saturday.
2. BO FLOWERS
Bo Flowers is the home of your local florists in Brussels ready to cater to your every-day flower needs. Lucky for us, Bo Flowers believes everyone should be able to enjoy a touch of flower in their lives. This is why they offer quality flowers at honest prices.
SPECIALTY
Preserved Flowers
SELECTION SIZE
Large
STARTING PRICE
€2.50
DELIVERY FEE
Available at checkout
WEBSITE
http://boflowers.be
SOCIAL MEDIA
Facebook: @boflowersbrussels
+32 2 428 78 68
+32 2 428 78 68
Contact Form
WHAT PEOPLE LIKE
STYLE OF THE WEEK. Every week a different style and choices of flowers are introduced to the customers of Bo Flowers. By having a different theme each week, they're able to keep their design fresh and trendy. This cost-effective system also keeps its prices affordable.
STABILIZED ROSES. Calling all Disney fans, you can now live out your Beauty and the Beast fantasy by buying Bo Flowers' stabilized roses. This is truly the perfect gift for your Disney-loving friends! And did we mention, these roses can last forever?
OPTIMAL AND FAST DELIVERY SERVICE. If you're tired of worrying about late deliveries or even worse—missing gifts, then Bo Flowers'reliable and fast delivery service will do the trick.
PRODUCTS
ROSES: from €2.50
STABILISED ROSES: from €22,50
ORCHIDS: from €49
BOUQUETS: from €15
DELIVERY & PAYMENT
Payment options include: Bancontact / Mister Cash, VISA, Maestro, MasterCard, and VPay.
3. AQUARELLE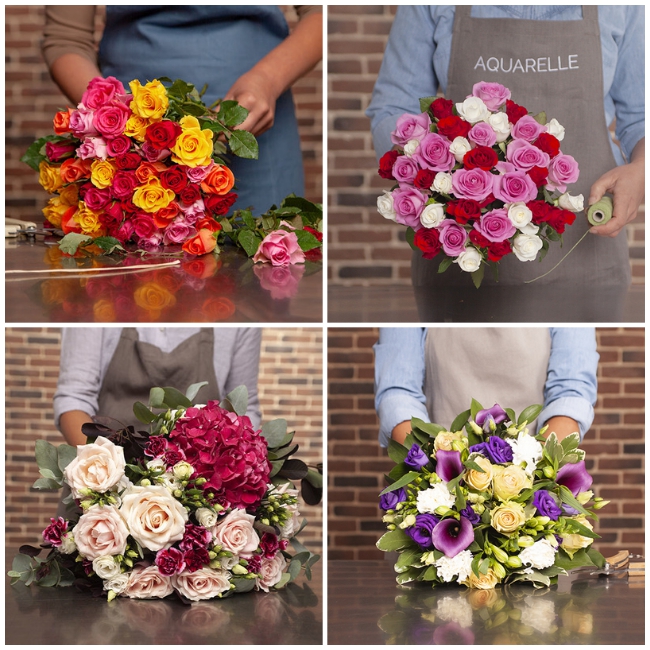 The people at Aquarelle are your local florists in Belgium. It's a long-standing company that dates back to 1987. That was when their first shop opened in Paris, years later more branches opened all around the world and this particular one is the shop that caters to the people at Brussels. Until now, loyal customers continue to choose this company for their excellent service.
WHAT PEOPLE LIKE
BOUQUET OF THE DAY. This collection is made from selected flowers directly from France. It changes daily ensuring the freshness and quality of the flowers used in each bouquet.
LIMITED BUT BEAUTIFUL COLLECTION OF BOUQUETS. Unlike other companies, Aquarelle only houses a limited selection of bouquets. Though small in size, each bouquet is meticulously designed by their in-house florists. You can see the level of professionalism in each composition's posh style.
PRODUCTS
BOUQUETS: from €29.00
BOUQUET OF THE DAY: from €29.00
DELIVERY & PAYMENT
They cannot guarantee delivery at a specific time, but they offer several time slots each day. They accept major credit/debit cards and PayPal.
4. COURONNE FLOWERS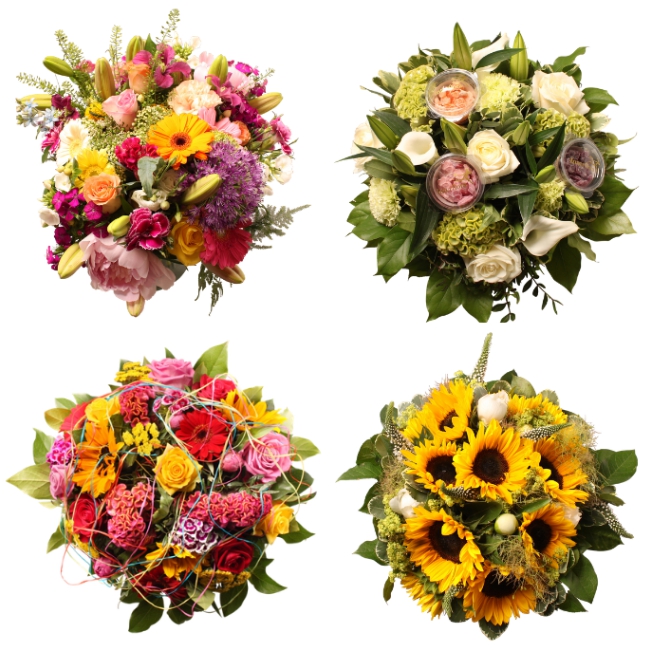 By focusing on their customer's overall experience, the company puts customer satisfaction on top—making them one of the leading flower delivery companies in Belgium.
WHAT PEOPLE LIKE
FIELD BOUQUET. This stunning collection brings a touch of country to each bouquet. Simple, classy and fresh – a perfect gift for any occasion.
PRESTIGE BOUQUETS. This particular flower collection is flat-out eye-catching. If you're asking for prestige, they will give you prestige. From flowers to packaging, this collection screams luxurious. If you're feeling a little generous, why not pick a bouquet from this selection?
FLOWER COMBINATIONS. You won't have a hard time choosing for a gift if everything you need is in one item. Flowers? Check. Champagne and Chocolates? Check. Best gift? Most probably. Check out the Quick and Easy collection for more choices.
PRODUCTS
BOUQUETS: From € 20
FIELD BOUQUETS: From € 20
FLOWERS WITH WINE: € 38
FUNERAL ARRANGEMENTS: From € 35
DELIVERY & PAYMENT
Payment options include: VISA, MasterCard, Maestro, Mister Cash, and PayPal.
5.
6. ARTE FLEURS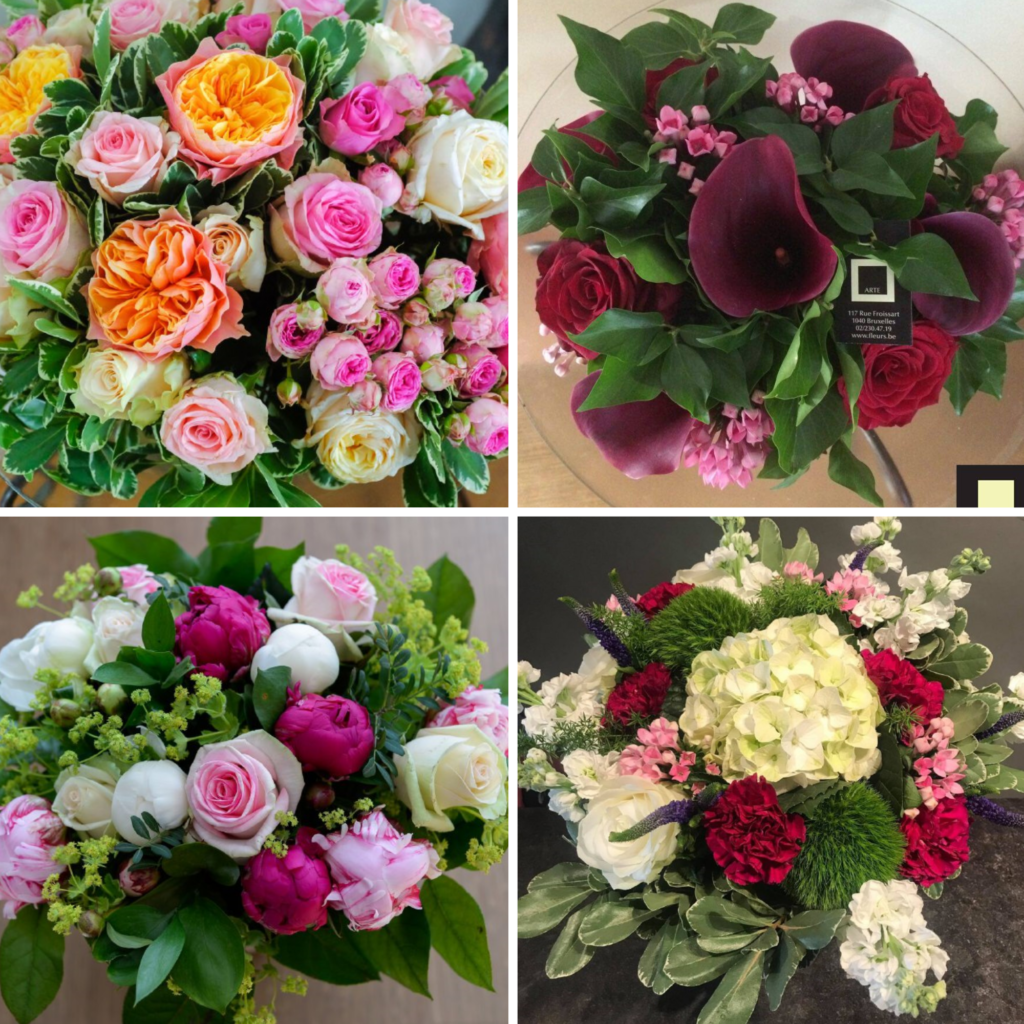 Specializing in assembling orchids and bouquets of special flowers, Arte Fleurs works mainly with fresh cut and seasonal flowers. For large orders, a preliminary quote can immediately be provided if needed. Customer convenience and satisfaction is always a priority for them– they even offer a same day delivery option. 
WHAT PEOPLE LIKE
LARGE SELECTION OF FLOWERS AND DECORATIVE ITEMS. Arte Fleurs, unlike some flower shops, can go the extra mile and find you rare or specific flowers and plants. Aside from offering a large selection of flowers, they also provide green plants and decorative items as accompaniments.
PRODUCTS
DELIVERY & PAYMENT
The shop accepts all types of payments: Cash, Bancontact, Mastercard and American Express.
Images taken from each company's official websites/social media.