Flowers give us love and warmth regardless of the situation. Although they eventually wither and lose its colour and fragrance, the joy it brings never fails. Warmth is not only given by the flower products but also from the florists creating them. We have created a list for you of the best florists in Jakarta who do not only serve the highest quality of flowers but also provides excellent relationships with their customers.
1. FLOE FLOWERS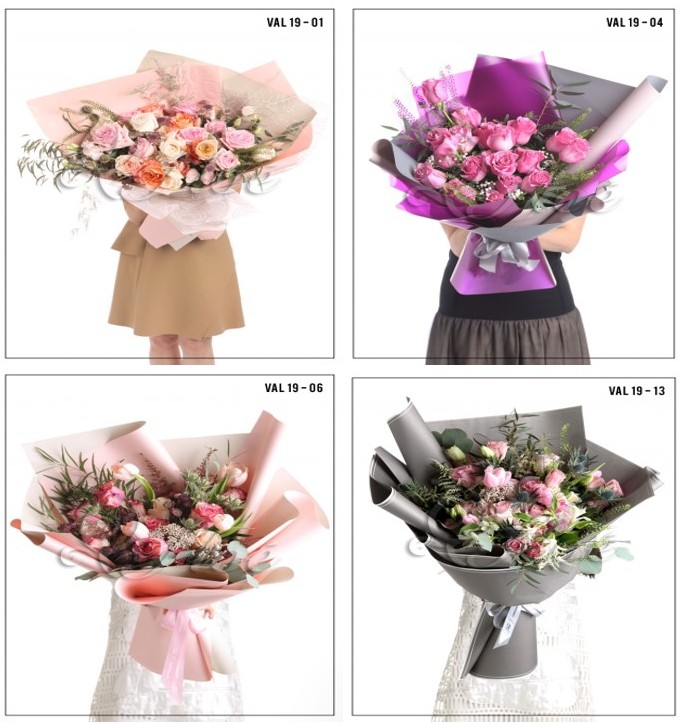 Floe Flowers is now celebrating their 20th anniversary in the industry. Over the years they have proven themselves to be one of the most reliable and exceptional flower shops in Jakarta. Floe Flowers believes that flowers are gifts from the Lord to show his love for us, thus they strive to create stunning arrangements to spread love, joy, happiness to all the people in Singapore.
| | |
| --- | --- |
| SPECIALTY | Elegant wrapped bouquets |
| SELECTION SIZE | Large |
| STARTING PRICE | Starts at IDR 750.000 |
| DELIVERY FEE | Calculated at checkout |
| WEBSITE | http://www.floeflowers.co.id/ |
| SOCIAL MEDIA | IG:@FLOE.FLOWERS |
| CONTACT DETAILS | 021-5725421 |
WHAT PEOPLE LIKE
UNIQUE ARRANGEMENTS. Tired of the typical bouquet of flowers and hoping to get some twist the next time you receive one? Wait no more because Floe Flowers has prepared something special for you. Their bouquets are not only made of fresh flowers, but it also includes fresh fruits such as apples and berries not only to add colour but also to make you even healthier.
STUNNING BOX ARRANGEMENTS. Their box arrangements are truly made with so much talent and creativity. These products are best as gifts or if you wish to have a little set of greens on your office desk. It will also leave no dirt because they packaged it very nicely without compromising the physical appearance.
FESTIVE FLOWERS. Floe Flowers does not only create flowers for general use. They also take into consideration some occasions and festivities that may have specific themes such as Christmas, Chinese New Year, Hari Raya, etc. So, they make sure to create arrangements that are appropriate with the occasion.
PRODUCTS
Bouquet – IDR 750.000 – IDR 1,400.000
Arrangement – IDR 975.000 to IDR2,400.000
Blossom Box – IDR 575.000 to IDR 3,800.000
DELIVERY AND PAYMENT
To know more about their delivery and payment details, you can communicate closely with their friendly staff through phone, email, or personal visit.
2. LA MADAME FLORIST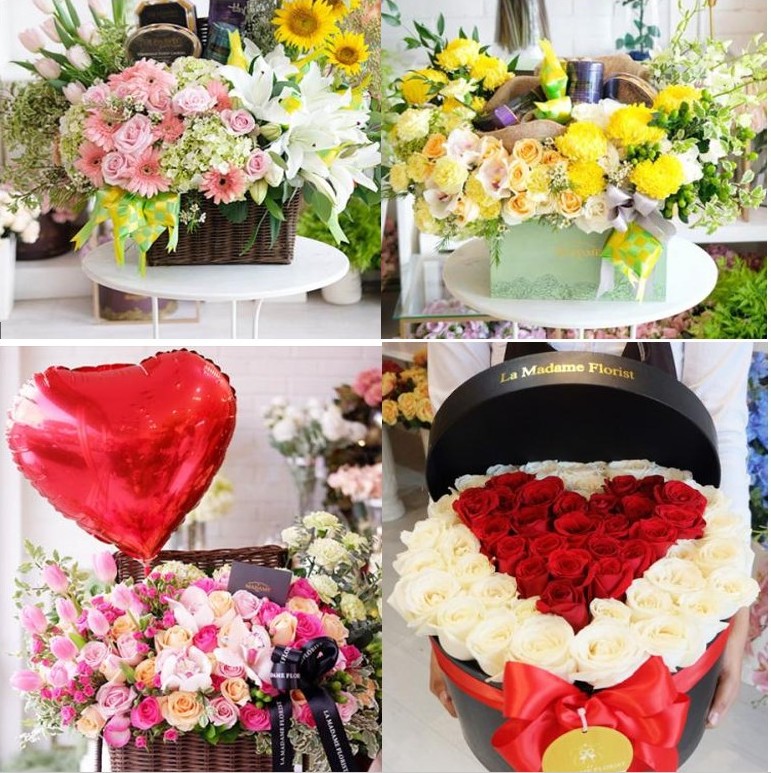 La Madame Florist has a large collection of fresh flowers that they turn into truly stunning flower arrangements suitable for all kinds of events. They showcase their products through their website wherein you would see lots of arrangements categorized by type and purpose for easier navigation. They also sell these at very affordable price you it really is a win-win for you.
| | |
| --- | --- |
| SPECIALTY | Luxurious unique arrangements |
| SELECTION SIZE | Large |
| STARTING PRICE | Starts at $380 |
| DELIVERY FEE | Calculated at checkout |
| WEBSITE | http://www.madameflorist.com/ |
| SOCIAL MEDIA |   |
| CONTACT DETAILS | 02156945795 |
WHAT PEOPLE LIKE
DESIGN YOUR OWN CREATION. If you wish to have an arrangement solely based on your own design, La Madame Florist allows this. All you have to do is give them a call, describe to them exactly what you want your orders to look like, and they guarantee that they will make their best effort to arrange the flowers just exactly as how you described them.
AFFORDABLE PRICES. You would not expect that for the kinds of products that they create, knowing that they are all of high quality and best materials, that the shop would offer them at very affordable prices. This is really perfect for those who want excellent quality of products but are sort of having some troubles when it comes to the budget.
OFFERS ARTIFICIAL FLOWERS. This product is best for those who truly love flowers and wanted to make them as home decorations but could not have one because of their health concerns particularly allergies. With these artificial flowers, you would no longer have to worry about getting allergic reactions of some sort while enjoying the view of satisfyingly beautiful flowers sitting on your desk.
PRODUCTS
Fresh Flowers – $380 to $2,500
Flower Board –  $550 to $1,800
DELIVERY AND PAYMENT
The shop accepts PayPal and BCA for payment transactions.
3. GARLAND FLORIST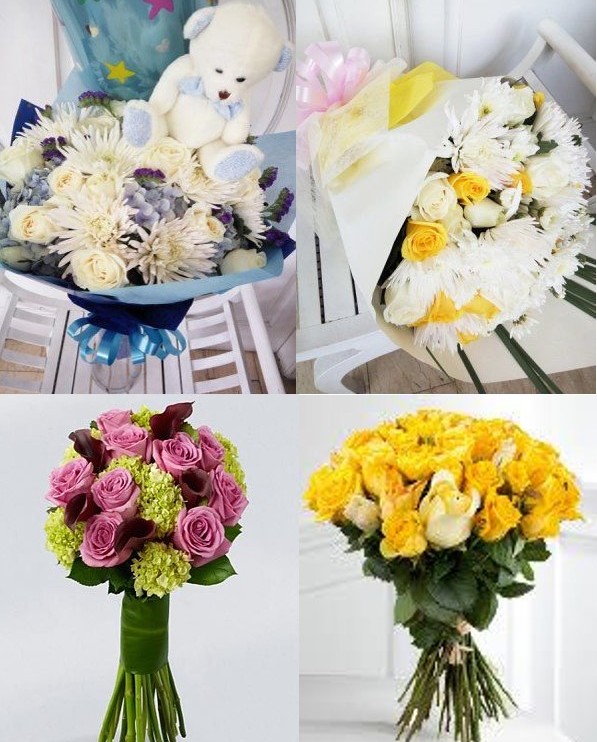 Garland Florist is one of the most promising flower shops in Jakarta. They have tons of options for flower arrangements for you to choose from and they also managed to offer other gift items that will truly complement with your choice of flowers. They have balloons, cakes, teddy bears, and even hampers for all kinds of occasion. Your shopping experience with them is also made easy by launching an online shop through their website.
| | |
| --- | --- |
| SPECIALTY | Tropical designs |
| SELECTION SIZE | Large |
| STARTING PRICE | Starts at IDR 750,000 |
| DELIVERY FEE | Calculated at checkout |
| WEBSITE | http://www.garlandfloristjakarta.com/ |
| SOCIAL MEDIA |   |
| CONTACT DETAILS | 081293888876 |
WHAT PEOPLE LIKE
INTERNATIONAL ORDERS. For Garland Florist, distance should not be a barrier when sharing love and joy to the people that are important to us that is why they enabled delivery services to places outside of Indonesia. This is also helpful for those who are not in the country but would like to send flowers to someone who is currently in Jakarta.
SAME DAY DELIVERY. Sending gifts especially fresh flowers should not be prolonged thus Garland Florist offered same day delivery to make sure that your orders will arrive in no time just right after you place your order and have settled your payment. This is actually a good service for those who are always in a hurry and do not have to time to settle orders ahead of time.
GREAT SERVICE. Aside from making sure that their flower products are made from fresh and high-quality materials, they also maintain a good relationship with their customers. They want them to know that they value them, and they will strive to always do their best to make sure that their beloved customers are always satisfied with their service.
PRODUCTS
Hand Bouquet – IDR 750,000 to IDR1,500,000
Bridal Bouquet – IDR 1,150,000 to IDR 1,500,000
Luxury Bouquet – IDR 4,500,000 to IDR 1,150,000
Mixed Bouquet – IDR 850,000 to IDR 3,750,000
DELIVERY AND PAYMENT
The shop's payment channels include Mastercard, Visa, BCA, JCB, Prima, PayPal, Bank Transfer, and ATM Bersama.
4. ROSY POSY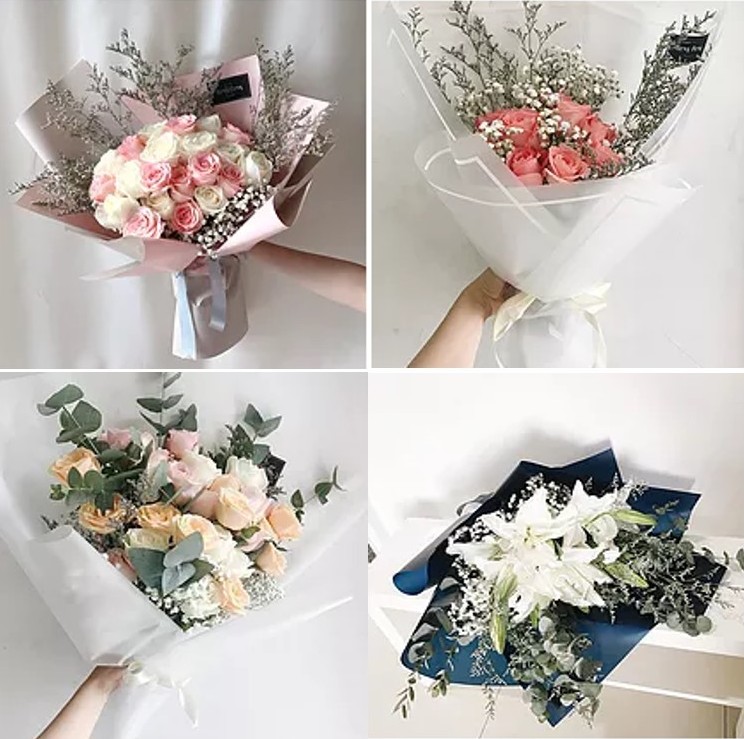 Rosy Posy is a truly exceptional flower shop, composed of a talented and artistic team of professional florists and event coordinators. They create luxurious-looking flower arrangements, most especially for weddings. They make sure that all the events that they cater are always elegant-looking, stunning, and memorable to all the guests.
WHAT PEOPLE LIKE
ARTIFICIAL FLOWERS. With their large selection of artificial flowers, you can freely mix and match and design that you think would make your arrangement even more sophisticated. Their artificial flowers are made by different kinds of materials such as silk, latex,  foam, plastic, etc. You may also choose the size, colour, and kind of wrapping paper to use to make sure that the product will come out beautifully.
PRODUCT CATALOG. If you want to have a custom-made arrangement but have little to no idea what kind of wrapper or pot to use, this catalogue that they have in their website will surely be of big help. In the page is the list of their wrapping and pot design options along with their actual pictures. Just choose any of those and the staff of Rosy Posy will be more than willing to assist you.
ADDED ITEMS. Aside from the stunning fresh and artificial flowers, the shop also offers other items that they believe would truly match with any of your flower choice. They have a bunch of customized balloons that you could add to your cart such as a diamond ring if you wish to make a proposal, or a teddy bear shaped one for a friend who you think needs something to cheer up.
PRODUCTS
Wrapped Bouquet – IDR 250,000 to IDR 1,350,000
Bespoke bouquet – Rp 175,000 to Rp 600,000
Box Arrangement – IDR 350,000 to IDR 1,500,000
Pot Arrangement – IDR 350,000 to IDR 750,000
DELIVERY AND PAYMENT
For instructions on delivery and payment, you can easily reach them by filling out this online form or by calling through their direct phone number.
5. HANA FLOWER BOUTIQUE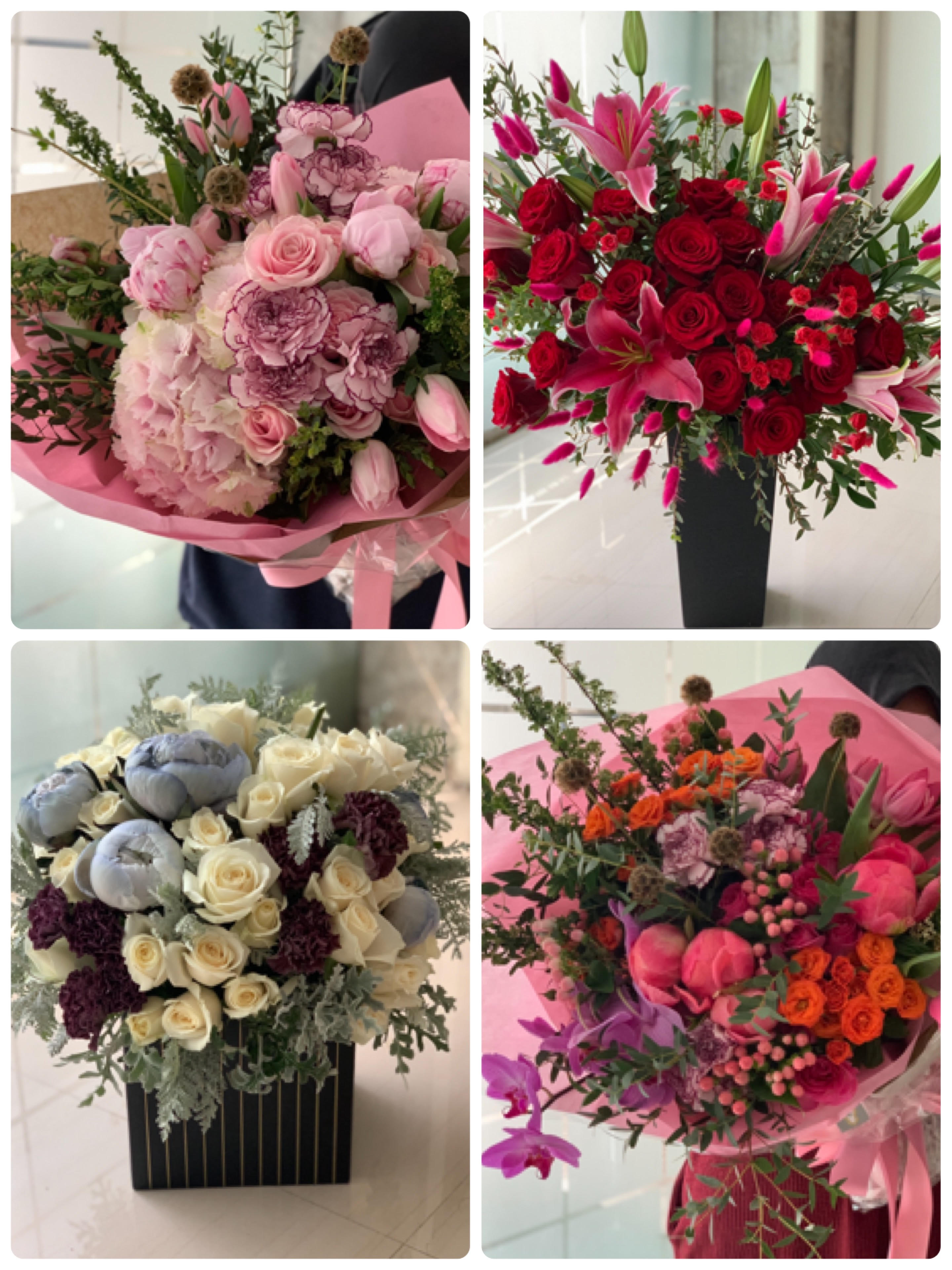 Opened in the year 2003. Hana Flower Boutique believes that even a single stem of fresh flowers can brighten up your day. They hope that everyone has access to fresh flowers in their everyday life, not just for special occasions.
| | |
| --- | --- |
| Specialty | Single stems / hand bouquets / table arrangements / standing flower arrangements / party decorations / preserved flowers |
| Selection Size | Small-Medium-Large |
| Starting Price | IDR 50.000/stem and up |
| Delivery Fee | Calculated upon checkout |
| Website | http://www.hanaflowerboutique.com/ |
| Social Media | |
| Contact Details | 021-39838782 |
WHAT PEOPLE LIKE
CUSTOM FLOWERS. If you are looking for any particular type of flowers, feel free to tell the staffs beforehand. They will try their best to cater your needs.
SAME DAY DELIVERY SERVICE. For last minute orders. If you order before 12noon, it is possible for same day delivery. Please contact directly for flower availability and delivery slot.
EVENT DECORATIONS. Hana Flower Boutique also does event decorations such as birthday parties, dinner parties and tea ceremonies (tea pai).
PRODUCTS
Single stems- IDR50.000and up
Table arrangements- IDR800.000 and up
Handbouquets
Standing flower arrangements
Event decorations
DELIVERY AND PAYMENT
Contact shop for more information.
6. HER FLOWERS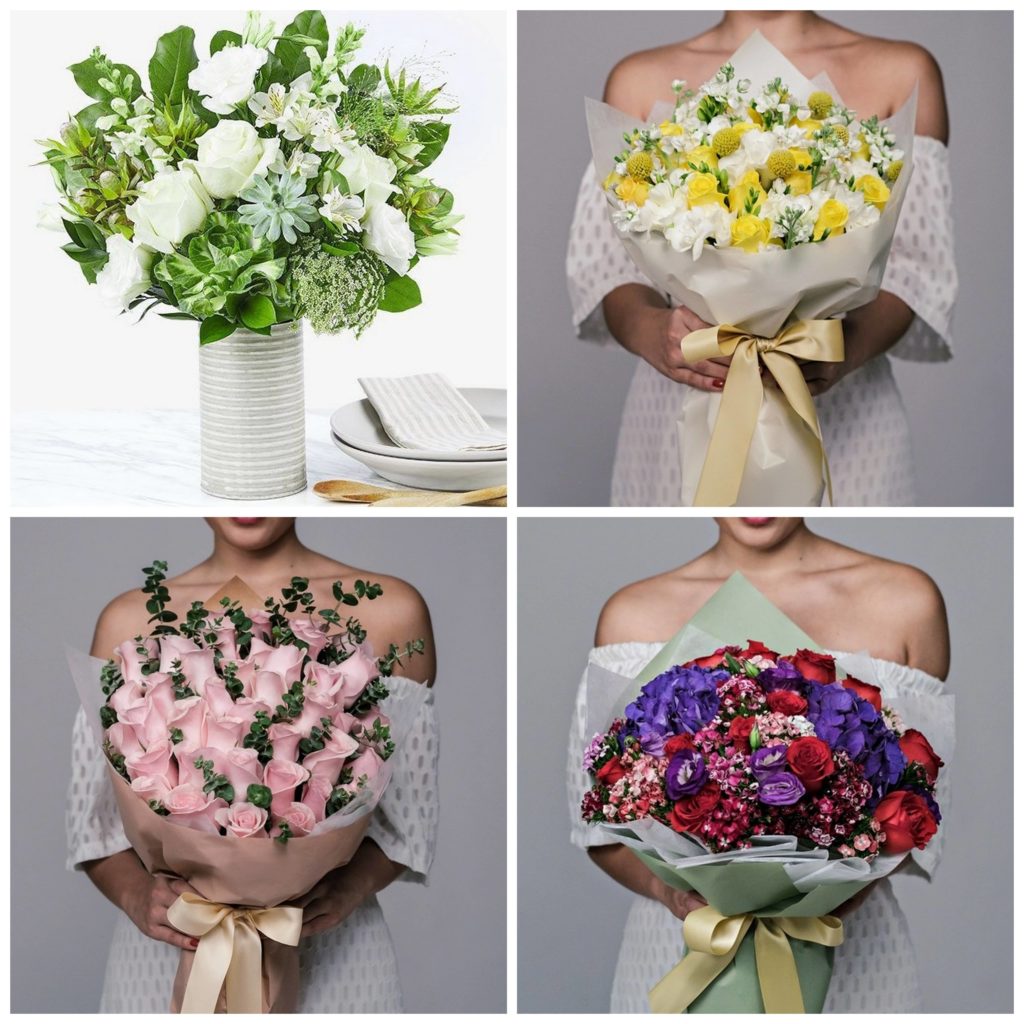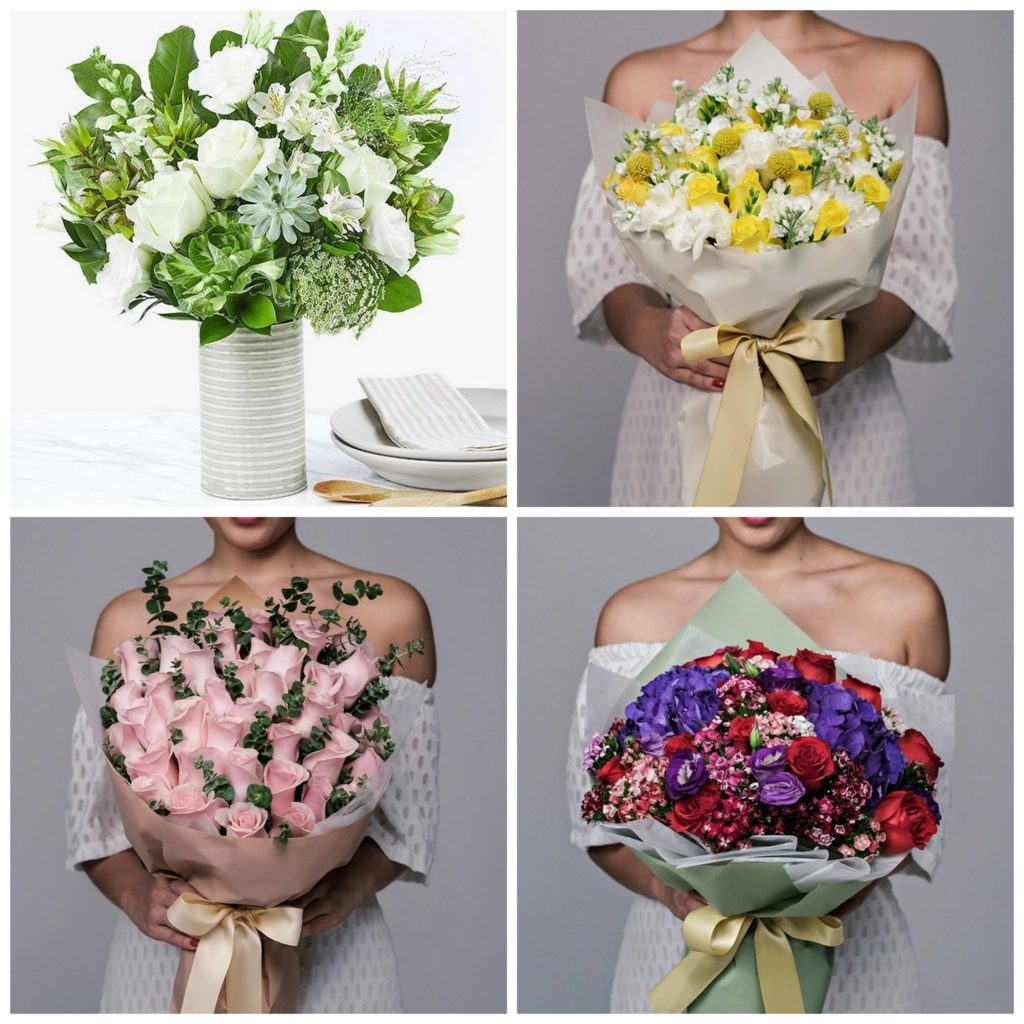 Her Flowers believes that sending someone flowers should not be too expensive and must be seamless and smooth without compromising its quality. They want the people in Jakarta to freely express their feelings to the people they love by creating affordable flower arrangements in various designs. They believe that may offering such, they will be able to help their beloved customers express their emotions and say the words their mouths could not say.
WHAT PEOPLE LIKE
LARGE SELECTION. Whether you need a flower arrangement for your romantic anniversary dinner, or a stand flower for your newly opened bakeshop, all these are always available at the shop. They have hundreds of fresh flowers available and they are more than willing to create more for you that vary in design, colour, and sizes.
AFFORDABLE PRICES. Her Flowers does not want money to hinder your effort to send someone a set of beautiful flowers that is why they made sure that they create flower arrangements that are budget-friendly yet looks as if they worth thrice their actual price. For as low as $40, you will be able to make a friend or a special someone smile with a bouquet of fresh flowers.
HIGH QUALITY OF FRESH FLOWERS. One of the prides of Her Flowers is the fact that they can guarantee you that their flowers are always fresh and of high quality. They even receive daily shipment from the farms of Cameron Highlands in Malaysia, so you are sure that these flowers were grown with proper care.
DELIVERY AND PAYMENT
The shop offers same day delivery for as long as you place your orders not later than 3pm. For payment methods, you can choose between Visa and Mastercard.
7. SENTRA BUNGA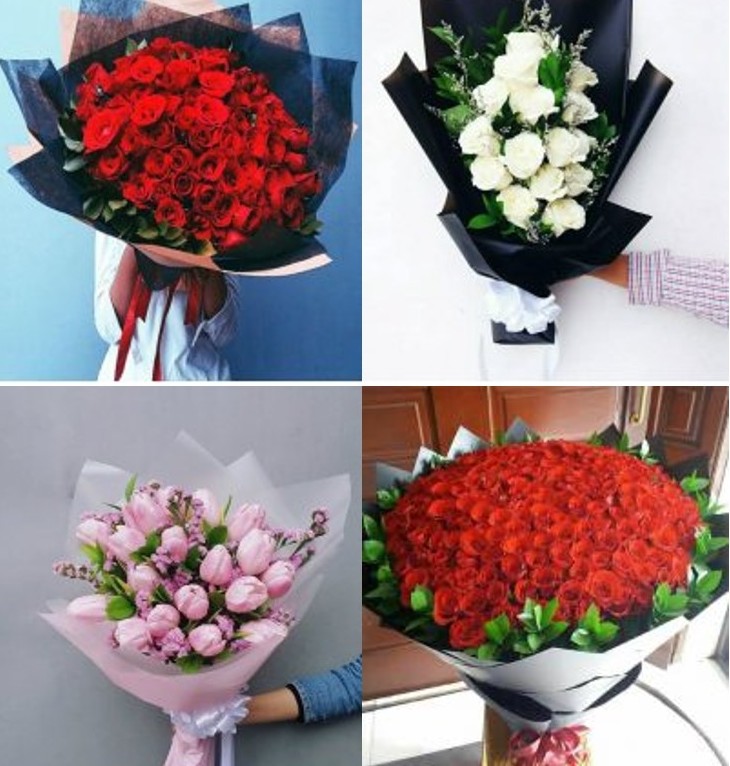 Sentra Bunga believes that flowers have the power to say things words cannot utter. They are firm that through their handcrafted floral arrangements, they will be able to help their beloved clients express their genuine feelings. The shop truly invests in good relationship with their customers that is why they always prioritize them, aiming for a 100% customer satisfaction.
| | |
| --- | --- |
| SPECIALTY | Rose bouquets |
| SELECTION SIZE | Large |
| STARTING PRICE | Starts at USD 36.13 |
| DELIVERY FEE | Calculated at checkout |
| WEBSITE | https://sentrabunga.com/ |
| SOCIAL MEDIA |   |
| CONTACT DETAILS | +62 21 75903343 / 75915473 |
WHAT PEOPLE LIKE
FLORAL SUBSCRIPTION. Corporate teams who wish to receive weekly collection of fresh flower arrangements may avail the shop's floral subscription that of course always come with more perks that Sentra Bunga strongly believes will be enjoyed by the companies. They also offer seasonal gifts to make your subscription extra special and worth its price.
EVERYDAY DELIVERY. For those who are always in a rush and do not want to experience the hassle of scheduled delivery, you may avail the daily free delivery of Sentra Bunga. Their shop is available 24/7 to receive orders and they can also deliver them to you anytime of the week, while same day delivery services are available from Monday to Saturday.
PRODUCTS
Hand Bouquet – USD 36.00 to USD 90.00
Flower Box – USD 55.00 to USD 110.00
Table Flower – USD 48.00 to USD 110.00
Wedding Flower
Standing Flower – USD 83.00 to USD160.00
DELIVERY AND PAYMENT
Visa, Mastercard, PayPal, and Maestro are the only payment methods acceptable in the store.
8. FLOWER ADVISOR

Flower Advisor is an online flower and gift shop in Jakarta. You can find various gift items and flower arrangements on the site.
They take pride in the services they provide to its customers. For example, it has same day delivery and accepts international shipping. 
Specialty

Flower Bouquet, Flower Boxes

Selection Size

Small

Starting Price

IDR 205

Delivery Fee

Calculated at checkout

Website

Social Media

Instagram: @floweradvisor

Facebook: /floweradvisor

Twitter: @floweradvisor

Contact Details
WHAT PEOPLE LIKE
24/7 CUSTOMER SERVICE

. To give the customers the service that they deserve, the shop has a 24/7 customer support. This means that you can contact the shop for possible recommendations or questions.  

TRACKING OPTION

. For those who want to stay updated with their orders, you may visit the site to track orders. They provide this option in order to let customers know the status of their blooms and its whereabout.
PRODUCTS
FLOWER BOUQUET:

IDR 205 – IDR 7,596

FLOWER BOX:

IDR 900 – IDR1,611

POT AND PLANTS:

IDR 464 – IDR 1,275

PRESERVED FLOWERS:

IDR 245 – IDR 4 500
DELIVERY AND PAYMENT
The cutoff time for same day delivery is at 10:00 am. It accepts payment through VISA, MasterCard, and PayPal.
9. ADORABLE FLORIST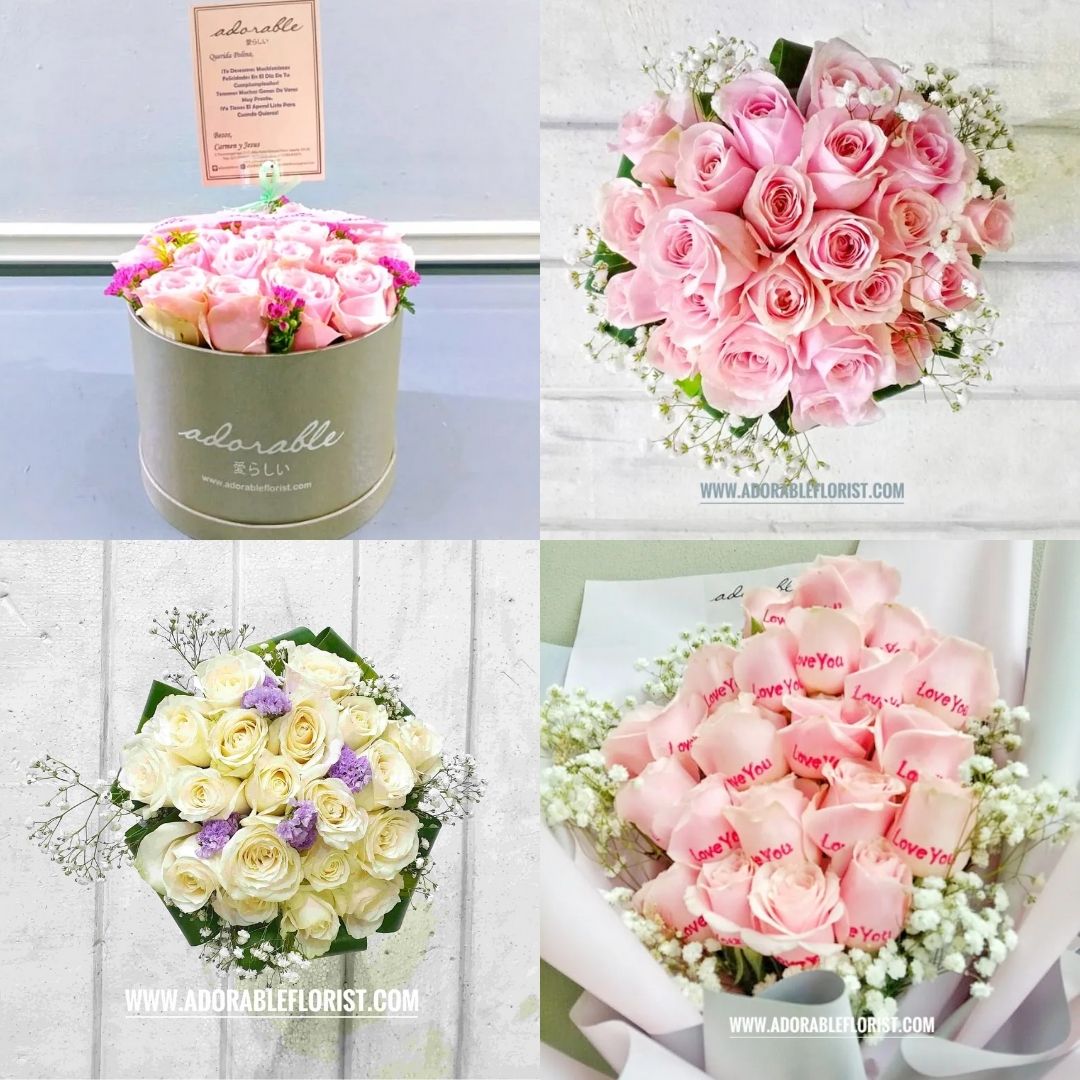 Adorable Florist offers a wide range of flower assortments, offering arrangements for any and every occasion you can think of. Aside from their listed designs, you can also have them make you one from scratch as a special request!
Order the flower arrangements you want and have them deliver it to you in no time. Contact Adorable Florist or check out their website for more information.
WHAT PEOPLE LIKE
AFFORDABLE PRICING – What customers love from this shop, aside from high quality blooms, is that Adorable Florist offers them at a cheaper price compared to others. They want everyone to have a shot at buying their gorgeous arrangements and what better way than to make it affordable? You'll surely be satisfied with their products as it is budget-friendly yet amazing in quality.
EXCELLENT SERVICE – Adorable Florist is definitely one to consider if you want excellent customer relations together with amazing products! They always make sure to have a line ready for inquiries and promises to update customers with regards to each of their orders. With their assistance, you'll experience a seamless and hassle-free flower purchasing.
PRODUCTS
Artificial Flower
Printed Flower
Flower & Bear
Table Flowers
Wedding Bouquet
Wrapping Bouquet
Standing Flowers
Special Request
Bunga Papan
Hamper, Wine, Flower 
DELIVERY AND PAYMENT
Master Card, VISA, AMEX
10. EMMA FLORIST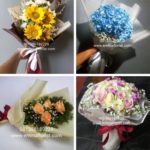 Emma Florist has been in the business for more than a decade and is one of the pioneers of online floristika in Indonesia, and it's easy to trust them because of this much experience. Having been in the industry for a while, they've been able to garner very loyal customers through the years. 
Another thing is that it's easy to contact them and purchase flowers without having the need to go to a physical shop since they mainly operate online. 
However, we do find it difficult to navigate their website. It's a bit of a hassle since there are a number of links that open a new tab. But aside from this, we think that they'd be a good choice for any of your floral needs. 
WHAT PEOPLE LIKE
WIDE SELECTION OF PRODUCTS. What we like about Emma Florist is their extensive list of bouquet options. They have something for pretty much any occasion—weddings, birthdays, condolences, graduation, anniversary, grand or soft openings, promotions, you name it. 
EXCELLENT SERVICE. We don't think that a business can last as long as they have if they don't treat their customers well. Through the years, they've stayed true to their promise of delivering friendly and flexible service, and to build trust between them and their customers. 
PRODUCTS
Flower Bouquets
Hand Bouquets
Wreaths
Standing Flowers
Wedding Board Flowers
Food Bouquet
Fruit and Flower Parcel
DELIVERY AND PAYMENT
Contact for more information. 
---
Images taken from each company's official websites/social media.