Malaysia is an ideal natural paradise because of its tropical climate and abundant rain or sunshine. Aside from their rainforests and mountains, you can find numerous parks and botanical gardens around the country. There are orchid parks and Hibiscus Park in Kuala Lumpur, Secret Garden at Petaling Jaya and Sarawak Orchid Garden at Kuching. It will naturally follow that you can find great florists in this area. Thus, here are some of the best options for flower delivery in Kuching.
Note: Due to the Movement Control Order, most of the flower shops in our list are forced to implement service limitation to help prevent the spread of the virus. Most of these shops have reduced their operating hours, shorten delivery hours, and are working with a limited selection of flowers.
Where applicable, we've noted the ones with relevant service adjustments in these trying times
1. LAVENDER FLORA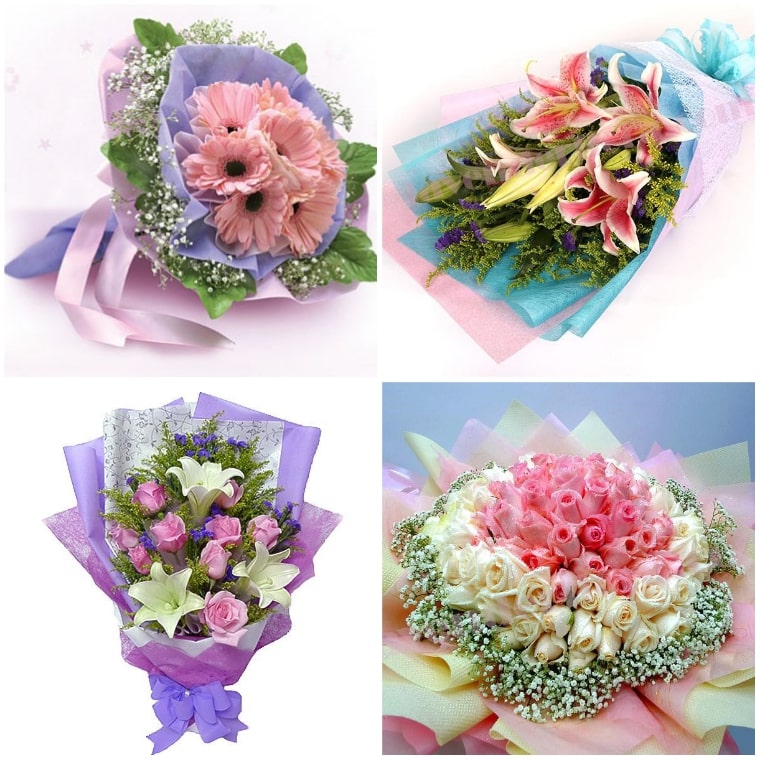 Lavender Flora provides its customers with grandiose and luxurious bouquets. They have different collections of bouquets available to choose from priced at a reasonable range. Within the page, you can find pastel series collection, rose bouquets, tulip bouquet, and other classic types of flowers. They have a physical store in case you want to visit them and see the arrangement for yourself. Aside from flowers, the shop is also selling other gift items such as basket and hampers.
| | |
| --- | --- |
| SPECIALTY | Huge, deluxe bouquets |
| SELECTION SIZE | Large |
| STARTING PRICE | RM100 |
| DELIVERY FEE | Calculated upon checkout |
| WEBSITE | http://lavenderflora.com |
| SOCIAL MEDIA | Facebook: /Lavender-Flora-351481393113 |
| CONTACT DETAILS | Contact Form |
WHAT PEOPLE LIKE
24/7 CUSTOMER SUPPORT. Customers loved how they can raise questions and queries at any time of the day. Thanks to their 24 hours of customer service, they were able to address their client's concern as well as process orders. You may go to their site or send them an email or visit their website to leave a message.
NUMEROUS WAYS OF PAYING. The shop makes sure that the payment process will be convenient to accommodate buyers. As such, they provide different modes of payment. You may send payment through bank transfer, money transfer shop, or 7/11. They also accept credit and debit cards. 
NATIONWIDE DELIVERY. Aside from serving the areas of Kuching, the shop offers nationwide delivery. Thus, you don't need to look for other flower shops if you're sending one outside the region. Lovely Flora will ensure that your flowers will be delivered anywhere in Malaysia. 
PRODUCTS
FLOWER BOUQUET: RM100 – RM600
FRESH FLOWER ARRANGEMENT: RM100 – RM1,200
VASE ARRANGEMENT: RM100 – RM180
GIFT BOX ARRANGEMENT: RM120 – RM220
FRUIT BASKET: RM120 – RM350
FRUIT AND FLOWER BASKET: RM120 – RM500
WINE BASKET: RM250 – RM650
DELIVERY & PAYMENT
Same day delivery applies when orders are placed before 12:00 pm. Otherwise, it will be delivered the next day or on the specified date. The shop accepts VISA, MasterCard, PayPal, and Alipay. They also accept bank transfer and payment made through 7/11.
2. DAFFODILS FLORIST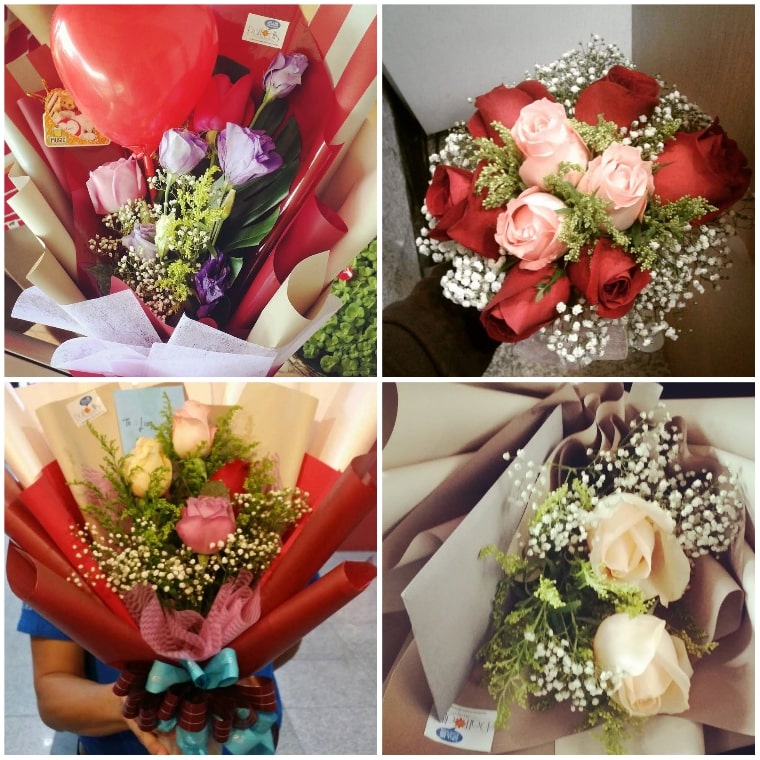 Another flower shop that provides flower delivery service is Daffodils Florist. They have an impressive collection of floral arrangements and bouquets. Aside from that, they have hampers and other gift items that are perfect for any occasion. Planning for an event? Don't worry because you may contact the shop for flower needs. They will make sure to arrange the flowers the way you want it to be.
WHAT PEOPLE LIKE – to do
ARTIFICIAL FLOWER. week.  
EFFICIENT DELIVERY SYSTEM. Some senders love to keep their personal information hidden to the recipient. Well, the shop allows such delivery and you're assured that no information will be disclosed the moment the bouquet reached its destination. 
PRODUCTS
FLOWER BOUQUET: Inquire for cost
DELIVERY & PAYMENT
3. BLUE ROSES FLORIST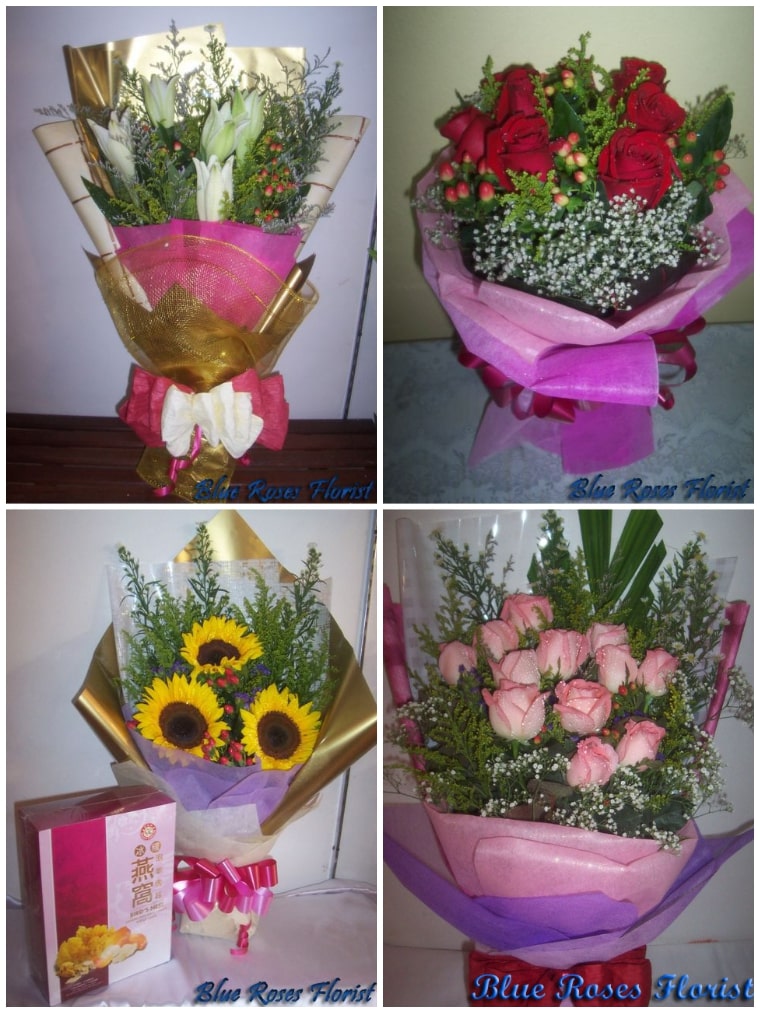 Blue Roses Florist also sells beautifully arranged fresh and artificial flowers. Their florists specialize in creating classic style bouquet with the combination of some contemporary ideas. They also accommodate flower arrangements for special occasions like weddings, birthdays, and graduations. You can also find blooms or flower stands for corporate events.
WHAT PEOPLE LIKE – to do
GORGEOUS FLOWER BOUQUETS. There are things which might cause someone to dislike real flowers. For this reason, you can buy them preserved flowers. They are similar to authentic one and obviously lasts longer; however, they might look drier than the real one. But it's still worth the price. 
EXCELLENT CUSTOMER SERVICE. Customers praised the shop for having approachable and accommodating staff. Every inquiry and question are dealt with professionally but in a friendly manner.   
PRODUCTS
FLOWER BOUQUET: inquire for cost
DELIVERY & PAYMENT
They accept VISA, MasterCard, American Express, Discover, PayPal, and MayBank.
Note: Blue Roses Florist will continue to deliver flowers throughout the Movement Control Order, although with strict contact-less protocol to protect both staff and customers.
4. CHEN FLORAL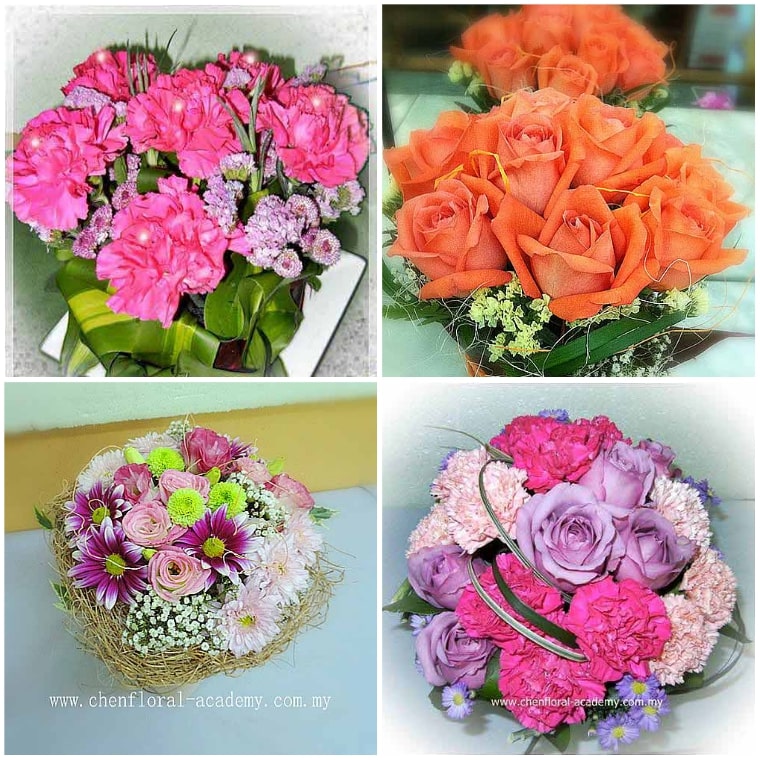 Chen Floral offers sophisticated flower bouquets, mostly composed of roses. They have traditional and western-style products which you can buy from their website. You may also contact them if you need flowers for any event or occasion. Aside from selling arranged blooms, this serves as a training center for aspiring florists–whether to venture for business or for personal development. They have different lessons ranging from the basic up to the advanced course. It is recognized internationally and gained good reputation on the flower industry.
WHAT PEOPLE LIKE
PROVIDES TRAINING. Since this is not only a flower shop, you can also get trainings and workshops regarding flowers. Each class is conducted in different languages such as Chinese, English or Language Bahasa Malaysia. This is to cater the students need and understanding. There are also food and accommodation that can be arranged if requested.
WORLD-CLASS BOUQUETS. Being a prime training center, their creations are world-class and globally recognized. Thus, every design and styles are well-thought of and taken care of. 
PRODUCTS
FLOWER BOUQUET: RM85 – RM600
DELIVERY & PAYMENT
Accepted payment: VISA, MasterCard, American Express, and Discover
Note: It remains business as usual despite the threat of the virus, keeping its promise to providing flowers to customers at all times. Customers may send in their orders through Facebook.
5. SL FLORAL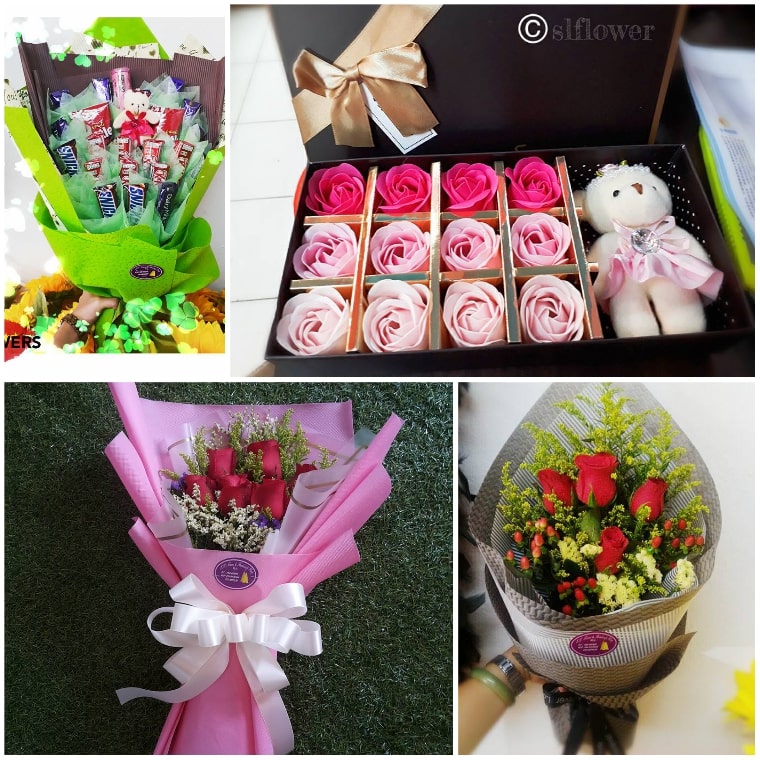 Whether it's for birthdays or anniversary, SL Flower has the best flower bouquet for you. Their catalog comprises of various flower arrangement with different styles and size. They have been serving the local with fresh flowers for over 30 years. And with these experience, they are able to perfect the art of arranging flowers. 
| | |
| --- | --- |
| SPECIALTY | Rose Flowers |
| SELECTION SIZE | Small |
| STARTING PRICE | Inquire for cost |
| DELIVERY FEE |   |
| WEBSITE | https://www.slflower.com/ |
| SOCIAL MEDIA | Facebook: /slflowerskuchingsarawak |
| CONTACT DETAILS | 0128875856|[email protected] |
WHAT PEOPLE LIKE
GOOD CUSTOMER SERVICE. They are renowned for its customer service. Their staff are friendly and prompt and they accommodate requests from their customers in a pleasing manner. 
FLOWER SERVICES. If you have upcoming events and you're in need of flower service, SL Floral is here for you. They provide services on various occasion like graduation and weddings.
PRODUCTS
FLOWER BOUQUET: Inquire for prices
DELIVERY & PAYMENT
Images were taken from each company's official websites/social media.