Is there a big celebration coming up and you still haven't picked a gift? Worrying about your budget? Well, why not just surprise them with flowers? It always feels special to receive them (especially if it's a surprise). Besides, it's very convenient to buy and send them! Just check out this list of Lahore florists who can help you out.
1. THE FLOWER STUDIO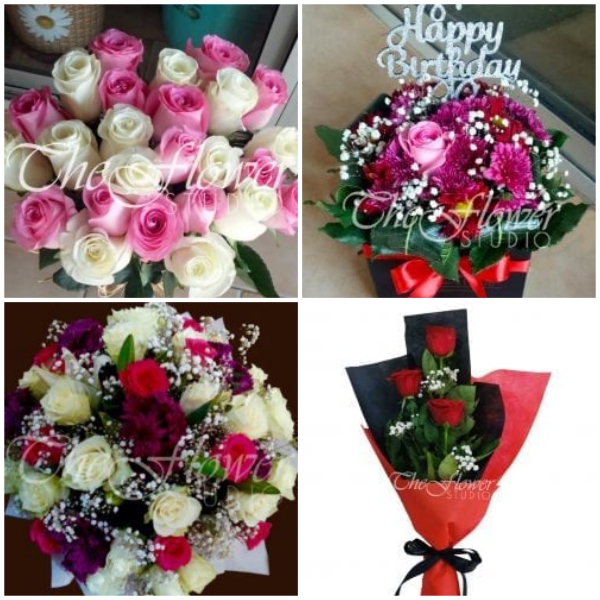 Love and Passion are what make The Flower Studio keep on its feet. The shop is proud of their magnificent flower arrangements and other gift items. Their talented staff even offers to create customized flower products that will make them appropriate for any kind of occasion. Their combo specials even come with cute items that will really complement with your choice of flowers.
| | |
| --- | --- |
| SPECIALTY | Flowers and gift items |
| SELECTION SIZE | Large |
| STARTING PRICE | Starts at Rs 1850 |
| DELIVERY FEE | Calculated at checkout |
| WEBSITE | https://www.theflowerstudio.pk/ |
| SOCIAL MEDIA | FB:https://www.facebook.com/theflowerstudiopk Twt:@theflowerstudi0 IG:@theflowerstudiopk |
| CONTACT DETAILS | +92 348 1244475 |
WHAT PEOPLE LIKE
FREE GREETING CARDS. If you think flowers are not enough to say and express what you feel, you might want to add some greeting cards that the shop offers free of charge! That is right. You may write your sweetest message or poetry and the shop will happily add them to your ordered flowers
PRODUCTS
Flower Arrangement – Rs 1850 to Rs 27000
Valentine's Day – Rs 2850 to Rs 34000
Anniversary Flowers – Rs 4500 to Rs 20000
DELIVERY AND PAYMENT
Visa, Mastercard, Bank transfer, cash on delivery
2. HOUSE OF FLOWERS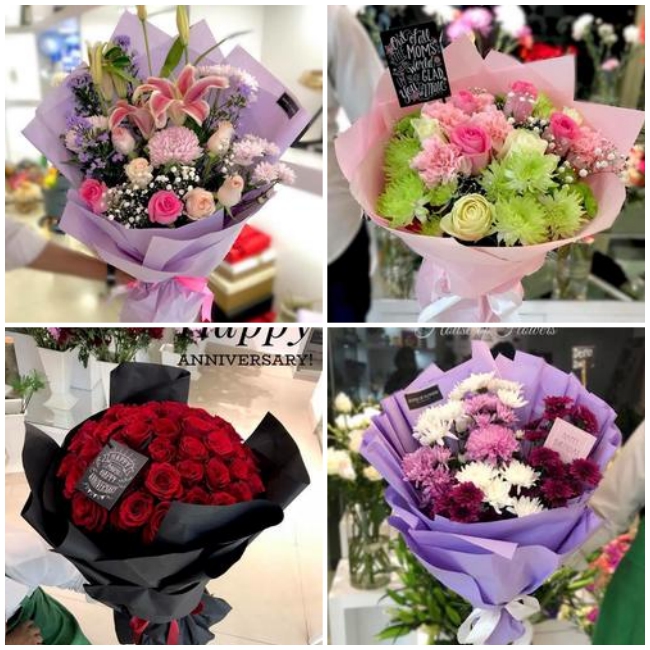 House of Flowers stands true to its name because it really is a house of fresh flowers that their creative team turn into stunning floral arrangements. Their perfect balance of color, style, and texture is the key component of the success of their products, plus the fact that they maintain a good relationship with their beloved clients by offering them high quality of service.
WHAT PEOPLE LIKE
GOOD DELIVERY SERVICE. The shop offers their delivery service for seven days a week so you won't have to worry about the availability of flowers because you can always rely on House of Flowers that they will be able to deliver your orders on scheduled day.
FRESH FLOWERS. The shop always make sure that the flowers coming in and out of their shop is fresh and in high quality. They are very meticulous about their flower products so guaranteed that every order that they create are always in best condition.
PRODUCTS
Bouquets – Rs 200 to Rs 10000
Flower Basket – Rs 3499 to Rs 4090
Flower Boxes – Rs 2999 to Rs 16000
DELIVERY AND PAYMENT
Visa, Mastercard, EasyPay
3. PROFLOWERS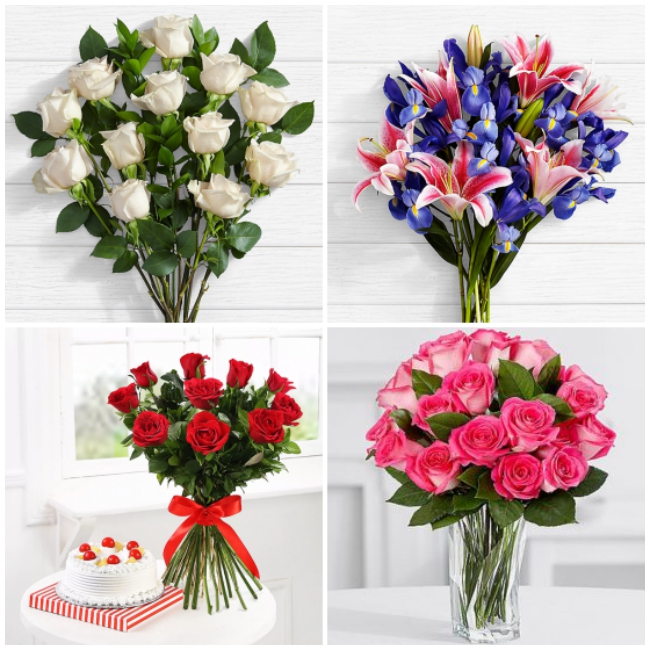 ProFlowers is a premium online that provides excellent flower arrangement and delivery service not only in Lahore but in the entire country of Pakistan. The shop is best known for their fresh flowers that they promise to be always in high quality and not only that, they also expand their collection by selling gift items such as chocolates, balloons, stuffed toys, leather wallets, etc. which are perfect to be combined with any of your flower choice.
WHAT PEOPLE LIKE
CUSTOMER-FRIENDLY. One of the most applauded qualities of ProFlowers is their good relationship with their customers. They are able to attend to all their customers' concern and they give utmost priority to their comfort and satisfaction that is they their loyal clients constantly place their orders to them.
IMPECCABLE DESIGN. The team of ProFlowers makes sure that their designs are original and unique and will speak to their clients in so many levels. They aim to share the beauty, love, and joy that their flower products bring exerting extra effort in creating and designing them. They also guarantee that they only use the finest and freshest flowers that you will see in town.
PRODUCTS
Local Flowers – Rs 1299 to Rs 7000
Premium Flowers – Rs 3999 to Rs 10000
DELIVERY AND PAYMENT
PayPal, Visa, Mastercard, Easypay
4. BLOSSOMS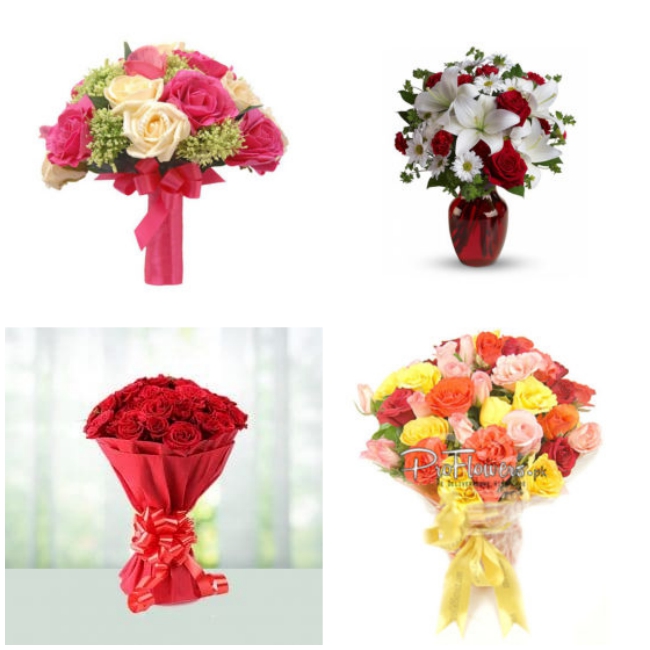 Blossoms can be your go-to flower shop because they have almost all kinds of flowers and arrangements. They make sure that their products will arrive safe and fresh to their precious customers that is why they secure excellent delivery services and you can trust that their staff are well-trained and highly skilled.
WHAT PEOPLE LIKE
EXCELLENT SERVICE. Their customer is very vocal when it comes to applauding their quality of service. Starting from the placement of orders, to arranging them, until their delivery services, The shop has never failed to always prioritize the best quality of service that they could give. They also keep good and constant communication with their clients so you will be sure that all your orders are properly taken care of and all the details are taken into consideration.
PRODUCTS
Bouquets – Rs 1308 to Rs 3308
Baskets – Rs 1650 to Rs 4960
DELIVERY AND PAYMENT
Visa, Mastercard, PayPal, JCB, Discover, American Express, Diners Club
5. SEND FLOWERS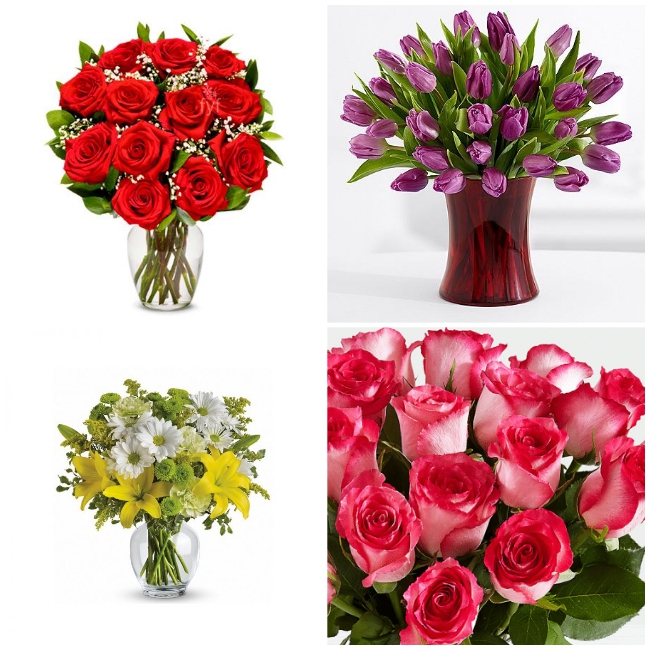 At very affordable prices you cannot expect a florist as good as Send Flowers to provide you with the best quality of flower products, but apparently they do. Their perfect balance of freshness, color, texture, and style is what making their flower arrangements unique and stunning.
WHAT PEOPLE LIKE
EXCELLENT OVERALL SERVICE. One of the reasons why their customers keep coming back to them is the fact that they maintain a good relationship with their clients by providing them with excellent quality of service starting from receiving their orders to delivering them. Their efficiency is truly one of their greatest assets that make them one of the best.
EXTENSIVE SELECTION. Whether you need an arrangement for a simple birthday celebration or a grand one for your newly opened business, the shop got you all covered. They guarantee that they can attend to all your flower needs as they have a team of creative professional florist who always bring fresh ideas to include in their shop.
PRODUCTS
Birthday Flowers – Rs 3199 to Rs 7000
Anniversary Flowers – Rs 3999 to Rs 52999
Women's Day Flowers – Rs 3300 to Rs 11000
DELIVERY AND PAYMENT
6. FLOWERS AFFAIRS

Gift giving has never been as great as it is with Flowers Affairs. Their sizable catalogue features not only the most vibrant and beautiful of flower designs, but a slew of other products as well.
Cakes, chocolates, teddies, perfumes — there are so many to choose from to make that special day even more special.
Specialty

Beautiful flower designs.

Selection Size

Moderate

Starting Price

$24.00

Delivery Fee

Free shipping for all orders above $50.00

Website

Social Media

 

Contact Details

0092-332-4609366
[email protected]
WHAT PEOPLE LIKE
SAME DAY DELIVERY. Need some flowers ASAP? Don't fret! Flowers Affairs has your back with their same day delivery option. 
ONLINE SHOP. Since the internet never sleeps, so does Flowers Affairs! Through their website, you can place and pay for your orders anytime, anywhere. They'll be sure to address your concerns quickly so you'll get your flowers in no time.
PRODUCTS
Flower bouquets
Cakes
Chocolates and sweets
Fruit baskets
Teddy bears
Perfumes 
Balloons
DELIVERY AND PAYMENT
The shop accepts payments through PayPal, Visa, Mastercard, Discover, and UCB.