Being the second largest city in Russia, Saint Petersburg is the place for the finest things of urban life. You could visit the home of the finest arts and antiquities at Hermitage Museum. If you want to watch a musical or a play, you could also visit the internationally renowned institution, The Mariinsky Theatre. On the other hand, Rivers and Canals of St. Petersburg is also a must-try if you want a little adventure in the city. The list could go on and on to some of the most beautiful places to visit in Saint Petersburg. Just go and visit the city and let it unravel its true beauty to you.
Be sure to check out the thriving flower industry as well. Here are eight of the best options for flower delivery in Saint Petersburg.
1. RUSSIAN BOUQUET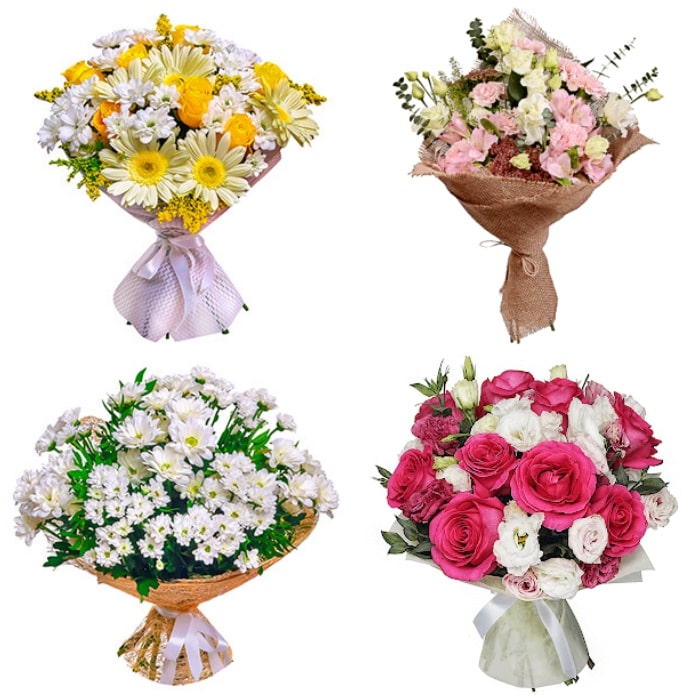 | | |
| --- | --- |
| SPECIALTY | Large collection of flowers |
| SELECTION SIZE | Large |
| STARTING PRICE | ₽ 980 |
| DELIVERY FEE | Depends on time |
| WEBSITE | https://sankt-peterburg.rus-buket.ru/ |
| SOCIAL MEDIA | Facebook: @rubusket Instagram: @rubusket Twitter: @rubusket |
| CONTACT DETAILS | 88003330905 / 74997098770 |
Russian Bouquet is ready to make your bouquets especially fit to your message. They make people smile by creating one of a kind flower arrangements that speaks congratulations, love, apology, condolence, and a lot more. With Russian Boutique, you'll always be occasion-appropriate because they make the flowers to sincerely convey your feelings and emotions.
WHAT PEOPLE LIKE
WIDE SELECTION OF FLOWERS: They have a great selection of flowers classified really well. You could choose a birthday flower depending on who's birthday you'll be celebrating. You could choose a bouquet depending on the most dominant flowers you wanted to see.
FLOWERS FOR EVERY BUDGET: The line of their products are also very budget friendly to everyone. High end elegant flowers are there; cheap yet beautifully crafted flowers will also capture your eye.
FRESH FLOWERS: If you shop at Russian Boutique flowers are always guaranteed fresh. They make sure that tey maintain the quality of flowers through proper caring until delivery to your doorstep.
PRODUCTS
SUMMER: ₽ 2600 – ₽ 4920
BIRTHDAY: ₽ 980 – ₽ 7220
ROSES: ₽ 980 – ₽ 13440
COMPOSITIONS: ₽ 1930 – ₽ 12710
DELIVERY & PAYMENT
Upon order placement, expect you delivery with 3 hours. They offer free delivery from 9am to 9 pm within Saint Petersburg; a ₽ 50 charge will be given for deliveries made from 9om to 9am. Major credit cards, E-payment, atm, and phone stores are accepted mode of payments.
2. Цветочная мастерская FLOWERS EXPERT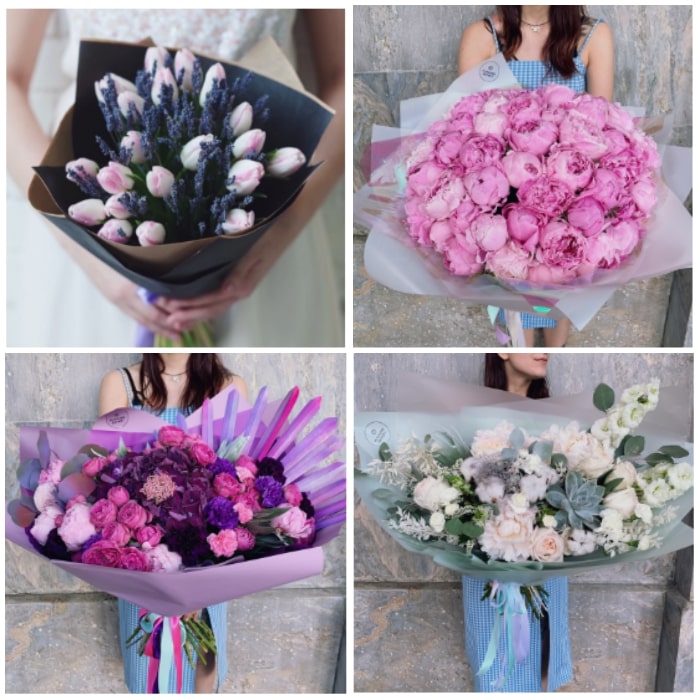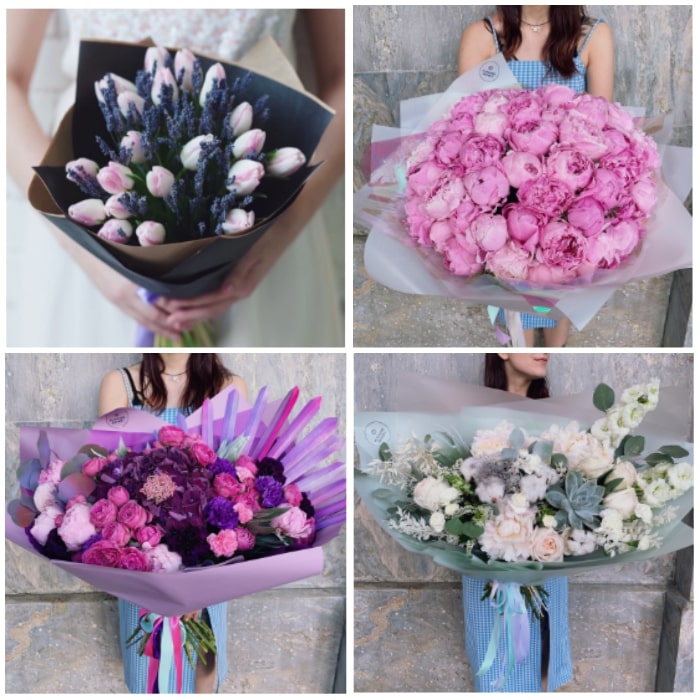 This flower shop spreads the joy across Saint Petersburg. They make specialized flower arrangements for birthdays, weddings, and other occasions. They have an extensive collection of flower designs that you could choose from. Do you want peons? Tulips? Or Roses? Or do you want a bouquet? A flower in a hat box? They have all these on their online platform, so be sure to check it out.
WHAT PEOPLE LIKE
HIGH EFFICIENCY: If you are a rush, this flower shop would deliver just in 1 hour around Saint Petersburg. They are all about efficiency and customer service.
INDIVIDUAL APPROACH: Although they have a ready-to-go flower arrangements, they also make one of a kind design just for you. They specialize in making specialty flowers to fit your needs.
UNMATCHED QUALITY: They believe that their flowers are unmatched compared to their competitors. They make sure that the flowers are always fresh and the arrangements are also made with finesse.
PRODUCTS
PEONS: ₽ 2450 – ₽ 25500
SUMMER: ₽ 1950 – ₽ 3850
BOUQUETS: ₽ 1650 – ₽ 159000
COLLECTION: ₽ 1650 – ₽ 25500
HAT BOXES: ₽ 2500 – ₽ 159000
DELIVERY & PAYMENT
They accept cash on delivery and other payment options.
3. Салон цветов L'FLOWERS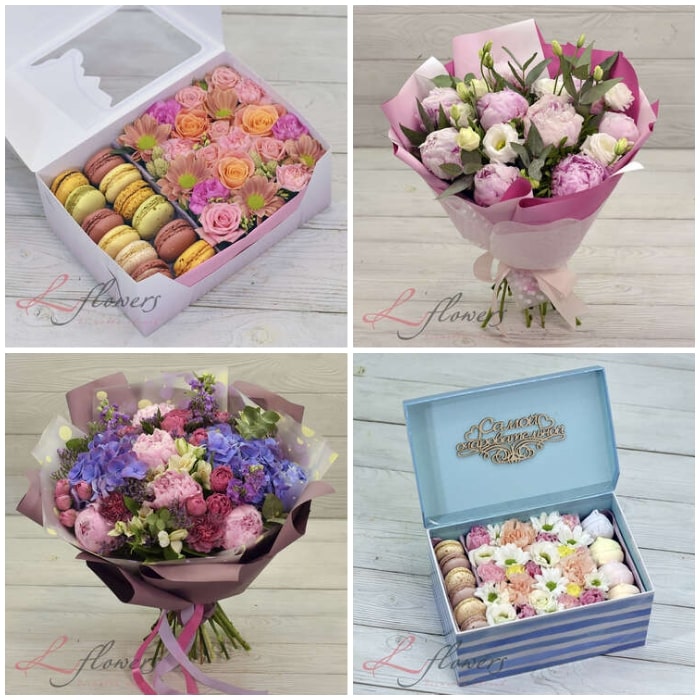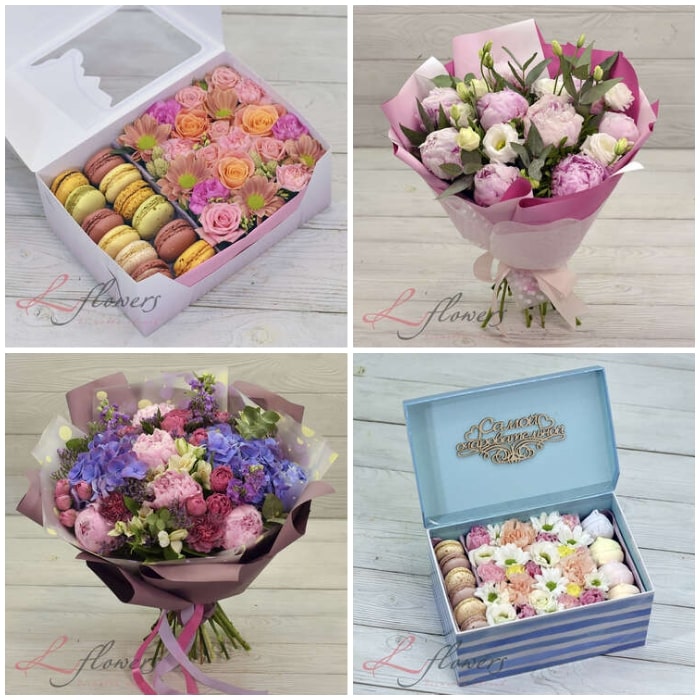 | | |
| --- | --- |
| SPECIALTY | Fresh flowers |
| SELECTION SIZE | Large |
| STARTING PRICE | ₽ 1300 |
| DELIVERY FEE | Depends on delivery address |
| WEBSITE | https://lelisflowers.ru/ |
| SOCIAL MEDIA | Instagram: @lflower.ru |
| CONTACT DETAILS | +7 (812) 313 2421 / +7 (921) 302 1754 |
This flower shop offers chic and trendy flower arrangements. Every girl in your life from your mother to girlfriend would surely love this pretty arrangements. The color coordination is really great; its arrangements are colorful yet really easy on the eyes. Be sure to check out their macaroons and flowers in a box. It's the perfect gift for Mother's Day or even birthdays.
WHAT PEOPLE LIKE
FRESH FLOWERS: Flowers are guaranteed to be fresh at all times. They partner with flower distributors, so full flower service would not be a problem for them. They also source out their flowers in Avovo which is known for their fresh flower arrangements.
LARGE COLLECTION: They have great catalog of flowers that feature quality flower arrangements for different occasions and with different designs.
PRODUCTS
BOUQUETS: ₽ 1300 – ₽ 14800
HAT BOXES: ₽ 1850 – ₽ 8000
FLOWER BOXES: ₽ 1350 – ₽ 5900
DELIVERY & PAYMENT
Cash, Bank Card, Paypal, E-money, Payment terminals, bank deposits are accepted payment terms.They offer free delivery for a ₽ 2500 purchase. Enjoy 2 hours delivery lead time
4. FLORENCE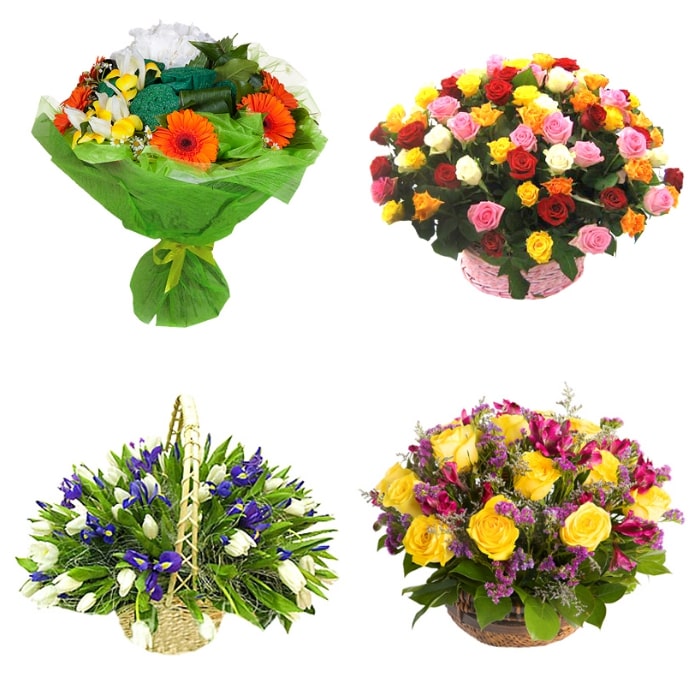 Florence is a flower shop that is true to its words. They deliver flower arrangements as promised. They even let you choose the specific time frame to receive the flowers. Moreover, they make really beautiful traditional flowers. They work with baskets and vases that looks just great for indoor and outdoor decorations. They also make beautiful oy flowers that is amusing for the kids and also adults. Be sure to checkout their full range of products on their website.
WHAT PEOPLE LIKE
FLOWER COURSES: They offer beginners floristry courses for the curious and eager to learn individuals who want to take their love for lowers to the next step. The course is called "Through the Eyes of a Florist." It is the ultimate beginners guide to floristry as it tackles basic history up to basic techniques.
TRADITIONAL FLOWER DESIGNS: Want a traditional bouquet of red rose? Or a bouquet of Gerbera? Tulips, maybe? Here at Florence, they make beautiful traditional arrangements, but more elevated than ever.
PRODUCTS
BOUQUETS
CENTERPIECES
FLOWER BASKET
DELIVERY & PAYMENT
They deliver flowers for free within Peterburg, but for areas outside it, charges may vary. They have a very flexible payment terms.
5. FIT FLOWERS.RU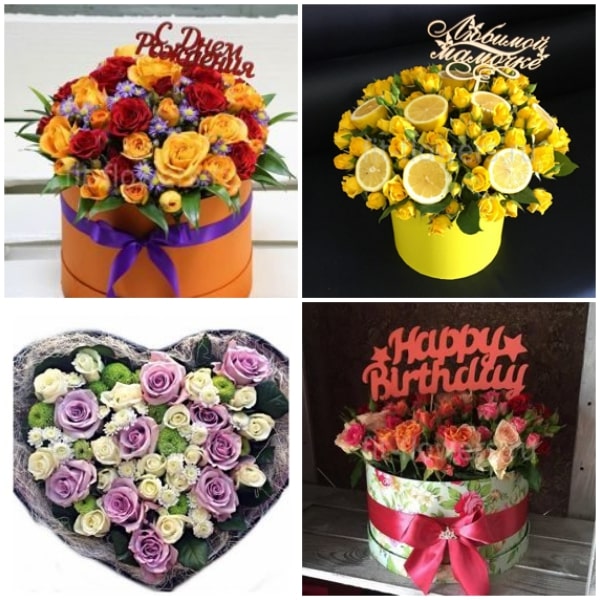 Looking for a perfect bouquet for a specific occasion? Here at Fit Flowers, they create flower especially for different occasions. The materials they used are usually of the best quality and they ensure that the customer has a lot of choices. From different colors to different styles. This flower make such beautiful bouquets for the simple customer to the most discerning ones.
WHAT PEOPLE LIKE
AFFORDABLE BOUQUETS: They are truly the flower shop if you're in a budget. They still maintain quality and creativity in all their decorations. You would surely love the freshness and design of their creation that comes with a small price that their competitors.
SPECIALTY FLOWERS: You could choose from different flowers for different occasions. They'll make the flower appropriate for the occasion.
PRODUCTS
BOUQUETS: ₽ 190 – ₽ 6080
FLOWER BASKETS: ₽ 1350 – ₽ 2900
BOXES OF FLOWERS: ₽ 1150 – ₽ 2780
WEDDING BOUQUETS: ₽ 1700 – ₽ 3380
FUNERAL WREATHS: ₽ 1800 – ₽ 5300
DELIVERY & PAYMENT
They have a very flexible payment terms. You could enjoy free delivery if payment was more than ₽ 3000.
6. Купить цветов ру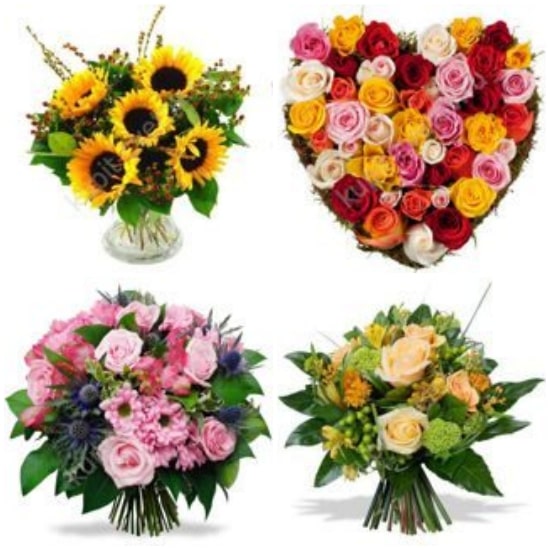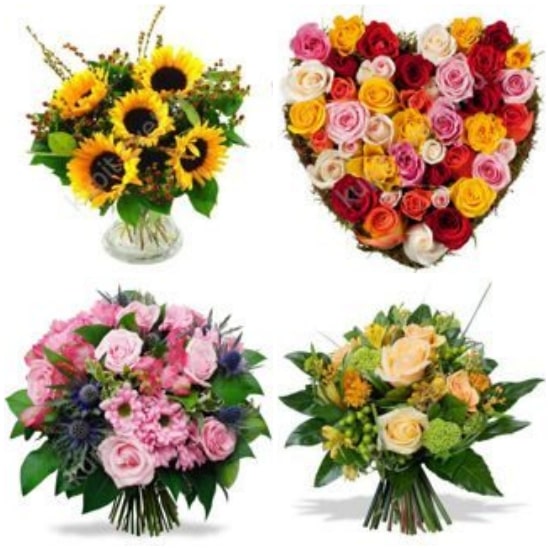 | | |
| --- | --- |
| SPECIALTY | Affordable flowers |
| SELECTION SIZE | Large |
| STARTING PRICE | ₽ 76 |
| DELIVERY FEE | ₽ 290 |
| WEBSITE | https://kupit-cvetov.ru/ |
| SOCIAL MEDIA | Instagram: @flordel_flowers |
| CONTACT DETAILS | + 78124099727 / +79119216384 / [email protected] |
For nine years, they have been thriving in the floral industry. They create some of the most beautiful arrangements in Saint Petersburg.The have a diversity of flower arrangements you could choose from. You could look for flower boxes, baskets, and potted flowers. They also have every flower arrangement for different types of recipient like your mother, girlfriend, or colleague.
WHAT PEOPLE LIKE
AFFORDABLE FLOWER: They guarantee the best prices for flower arrangements in the industry. The prices are budget friendly since they source our their flowers directly to suppliers, without intermediaries.
HIGH QUALITY FLOWERS: If you're looking for a specific flower, this is the flower shop for you. They have the most exotic types of flowers like peonies, lilacs, lilies, orchids, and others that you would rarely see on other flower shops.
WIDE DELIVERY REACH: If you're living far from the city, you don't have to worry. They deliver even to the most remote areas of Saint Petersburg and nearby areas.
PRODUCTS
BOUQUETS: ₽ 860 – ₽9284
FLOWER BASKETS: ₽ 950 – ₽ 41850
FLOWER BOXES: ₽ 76 – ₽ 9200
COMPOSITIONS: ₽ 2250 – ₽ 11,800
WEDDING FLORISTRY: ₽ 1400 – ₽ 2700
DELIVERY & PAYMENT
They offer express delivery up to one hour only after order placement.
7. FLOWER SHOP FANTAZIYA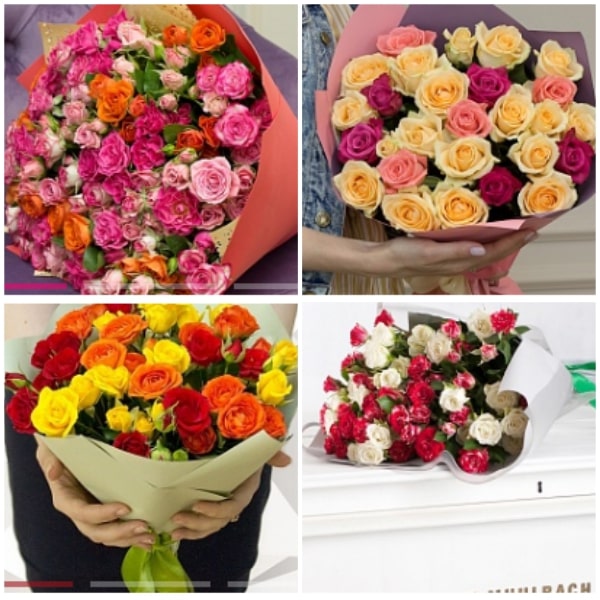 | | |
| --- | --- |
| SPECIALTY | Fresh flowers |
| SELECTION SIZE | Large |
| STARTING PRICE | ₽ 1450 |
| DELIVERY FEE | Free |
| WEBSITE | https://eliteflower.ru/ |
| SOCIAL MEDIA | Facebook: @eliteflower Instagram: @fantasyelite Twitter: @eliteflower1 |
| CONTACT DETAILS | 8(800)7759290 |
Elite flowers is undeniably high class. They create flower arrangements that are traditional yet on fleek. They might make use of the conventional, baskets and wrapping papers for their arrangements, but it sure elevates the beauty of flowers. They make flower arrangements more beautiful and elevated than the traditional flowers you see from other stores.
WHAT PEOPLE LIKE
FRESH FLOWERS. They have the freshest flowers in Saint Petersburg. This is because they only work with fresh flowers on their creations.
FAST AND FREE SHIPPING: Enjoy affordable and efficient delivery services with Elite Flower. They make sure to deliver within one hour upon customer's order placement.
ACCOMMODATING CUSTOMER SUPPORT: They also have dedicated customer support for all their customers and potential customers. If you have any questions about your order or their product, they'll be happy to help you.
PRODUCTS
BOUQUETS: ₽ 1450 – ₽ 9594
AUTHOR BOUQUETS: ₽ 3360 – ₽ 12 050
ROSES: ₽ 2425 – ₽ 9594
FLOWERS: ₽ 1850 – ₽ 2895
COMPOSITIONS: ₽ 1790 – ₽ 11240
DELIVERY & PAYMENT
Lead time of delivery is at least 1 hour.
8. INTERNET SHOP OF FLOWERS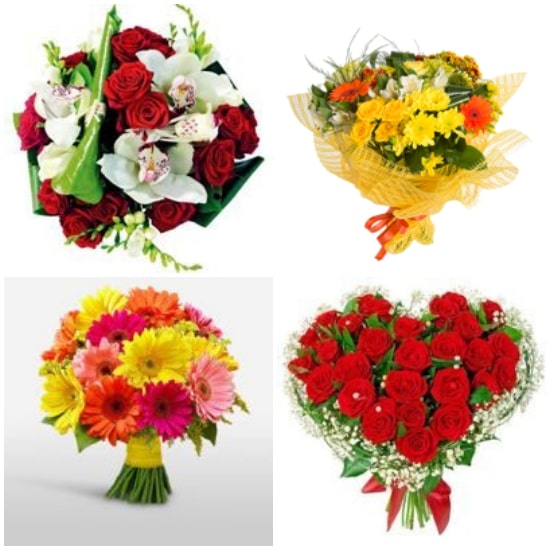 | | |
| --- | --- |
| SPECIALTY | Fresh flowers |
| SELECTION SIZE | Medium |
| STARTING PRICE | ₽ 55 |
| DELIVERY FEE | ₽ 350 – ₽ 600 |
| WEBSITE | http://floridaspb.ru/magazin/p/10 |
| SOCIAL MEDIA | |
| CONTACT DETAILS | 8(812)9260323 |
Florida is surely an expert in the art of floristry. They have been in the business for five years and they always find ways to innovate their creations. They use fresh flowers in their creations as they are always delivered with the freshest flowers three times a week. Therefore, the customer receives the most fragrant and beautiful flowers as always.
WHAT PEOPLE LIKE
AFFORDABLE PRICES: Intermediaries in sourcing the flowers is also a no no for this flower shop. They wanted to ensure that their customers will enjoy affordable flowers in their shop.
COMPREHENSIVE SERVICES: Their collection is wide range. If you want something as a gift, they surely have it. IF you want something as an office decoration, you'll surely find one on their store.
SKILLED FLORISTS: Florists are the backbone of any flower shop. The best part is: Florida has plenty of them. They are highly skilled and highly experienced florists. That's why their creations are always on point.
PRODUCTS
BOUQUETS: ₽ 550 – ₽ 15000
MINI BOUQUETS: ₽ 1400 – ₽ 5000
BASKET OF FLOWERS: ₽ 1750 – ₽ 6000
COMPOSITIONS: ₽ 55 – ₽ 350
DELIVERY & PAYMENT
If you ordered ₽ 4,000 and above, you'll enjoy free delivery.
9. KAKTUS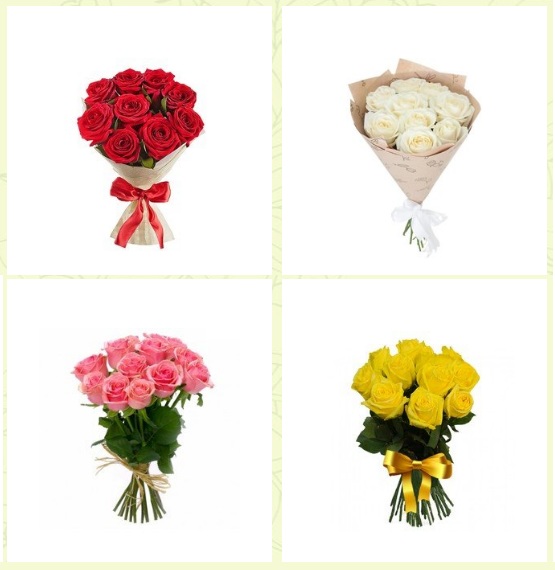 Kaktus offers a wide array of fresh flower arrangements. They have great background and experience in the art of floristry, but they could still make flower arrangements unique from one another. 
They are known for large selection of flowers which they could make into bouquets, decoration, floral arrangement, flower baskets, and outdoor arrangements. If you can't find the flower that you're looking for, just tell them your idea and they'll happily create your order. 
| | |
| --- | --- |
| SPECIALTY | Fresh flowers for all occasions |
| SELECTION SIZE | Large |
| STARTING PRICE | From 65 ₽ |
| DELIVERY FEE | From 390 r. |
| WEBSITE | |
| SOCIAL MEDIA | |
| CONTACT DETAILS | 8 800 555 10 36/+7 (812) 309 92 31/+7 (960) 284 11 45 |
WHAT PEOPLE LIKE
QUALITY FLOWERS.

They value the quality of their flowers and they start out by maintaining the quality of the flowers. They make sure that all the flower requirements to thrive are met like shine, water, and proper handling. 

SKILLED FLORISTS.

Aside from maintaining the quality of flowers, they also wanted to do justice to the natural beauty of flowers. That's why they make sure to hire highly skilled florists to bring out the best of the flower.
PRODUCTS
ROSES
BOUQUETS
FLOWER BASKETS
HATBOXES
FRUIT BASKETS
GIFT BASKETS
DELIVERY AND PAYMENT
Payments can be made through major debit and credit cards, Bank deposit, PayPal, Remittance Centers
10. JOY FLOWER PLACE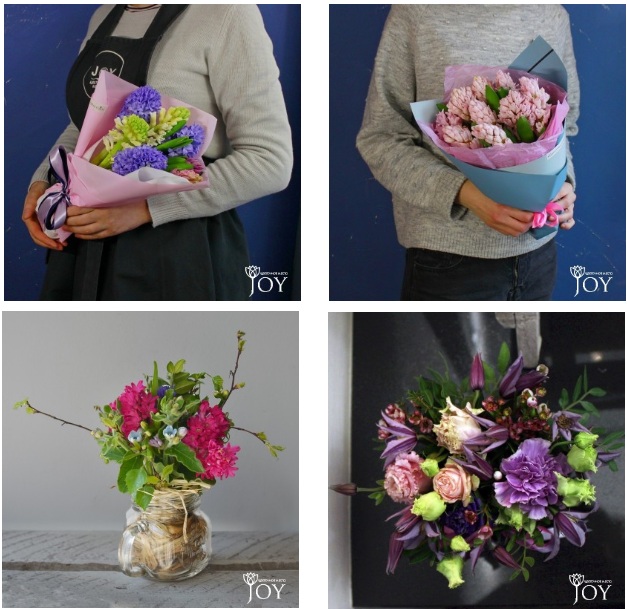 Joy Flower Place is more than just a retail store for fresh blooms. They make sure to provide a full range of service from start to finish. So, if you wish to consult with them what type of arrangement is suited best for your needs and requirements, their extremely professional team is always available to help.
In addition, they also have an in-house professional phyto designer to guide you in designing your home, bedroom, or office spaces. Alternatively, you may avail their bouquet collection for all types of occasions.
WHAT PEOPLE LIKE
LARGE SELECTION OF FLOWERS.

One of the reasons this company stands out is its vast collection of flowers. From normal everyday bouquets to over the top arrangements for home decorations, this florist can handle it. No wonder they're one of St. Petersburg's favorites. 

CUSTOM ARRANGEMENTS.

Head on to their websites or give them a call and tell them exactly what you need, be it a specific type of flowers and color schemes. They'll handle the rest. 
PRODUCTS
BOUQUETS
BOX ARRANGEMENTS
FLOWER BASKETS
WEDDING DECORATIONS
LANDSCAPES
RESTAURANT DECORATIONS
DELIVERY AND PAYMENT
The shop accepts Visa, Mastercard, Maestro, Visa Electron, MIR cards, PayPal payment system.
11. KRAFT FLOWERS

Kraft Flowers is a humble flower studio in St. Petersburg that is dedicated to providing the most unique and sophisticated flower arrangements to their clientele. Everything is carefully arranged and wrapped, and delivered with the same care that went into creating the arrangements. 
Aside from their stunning designs, Kraft Flowers also offers miscellaneous items like flower brooches, sweets, candle sets, as well as tools for those interested in floristry.
SPECIALTY

Elegant flower designs

SELECTION SIZE

Moderate

STARTING PRICE

1,400 RUB

DELIVERY FEE

Calculated at checkout

WEBSITE

SOCIAL MEDIA

CONTACT DETAILS

+7 812 6035003 | 

[email protected]
WHAT PEOPLE LIKE
ONLINE ORDERS. Convenience is important for Kraft Flowers, which is why they allow customers to place their orders via their website should the customers find themselves unable to call or enter their Kraft Flowers' physical location. 
BEST BLOOMS. Every stunning arrangement found in Kraft Flowers' sizable catalogue is made with only the freshest of flowers. This helps the shop guarantee that everything that comes out of the studio is breathtakingly beautiful and will last a while. 
PRODUCTS
In hat boxes
Floral arrangements
Mono-bouquets
Corporate gifts
DELIVERY AND PAYMENT
The shop accepts any credit card for online payments and cash payments after delivery. 
12. FLOWERS EXPERT

Flowers Expert is a gem in the St. Petersburg area. This is because the shop offers the complete floral package to its clientele, making sure that the experience is amazing right from the moment where one places their order. 
Featuring a 24/7 system, customers of Flowers Expert can order at any time of the day. The shop then makes sure to complete said orders as soon as possible, taking great care not to diminish the quality of the products before it arrives on the customer's doorstep.
SPECIALTY

Designer bouquets

SELECTION SIZE

Large

STARTING PRICE

1,050 RUB

DELIVERY FEE

Free delivery in St. Petersburg when ordering from 4,000 rubles

WEBSITE

SOCIAL MEDIA

https://instagram.com/flowers_expert/

CONTACT DETAILS

+7 (911) 928-88-77
+7 (812) 425-36-05
WHAT PEOPLE LIKE
INDIVIDUAL APPROACH. Aside from the beautiful blooms that they use for every piece, Flowers Expert is most known for how well they handle every order that comes into the shop. Each is meticulously handcrafted, to ensure that no petal or stem is out of place.
QUALITY DELIVERY SERVICE. What's great about Flowers Expert is that their quality check doesn't stop the moment they have completed the arrangement. With their own delivery service, they make sure that the flowers you order arrive at your doorstep looking as stunning as it had when it left their store. 
PRODUCTS
Bouquets
Hat Boxes
Roses
Tulips
Boxes with sweets
Wedding flowers
DELIVERY AND PAYMENT
The shop accepts Cash, Visa, Mastercard, and Bank Transfers for payments. Delivery service operates 7 days a week. 
13. FLORA POINT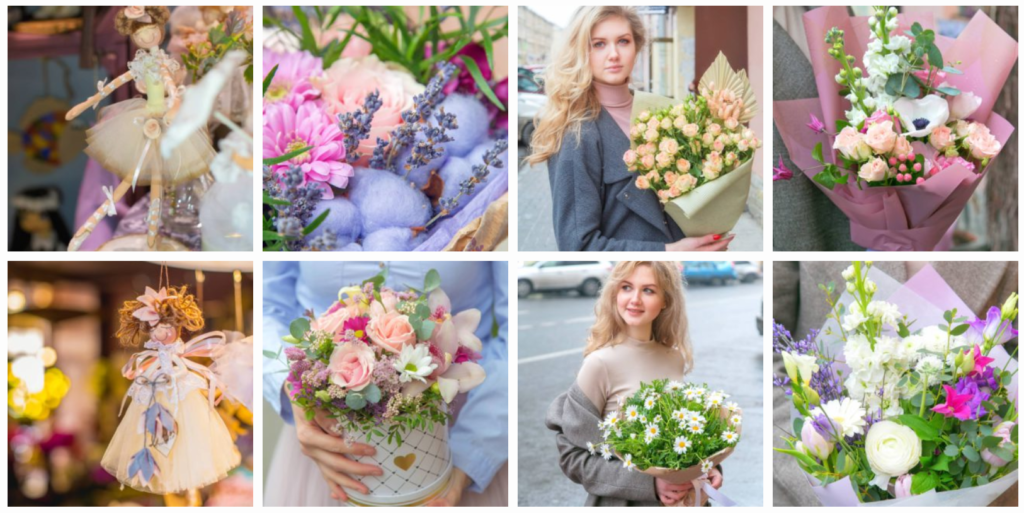 Flora Point is a quaint flower shop located in the heart of St. Petersburg. This shop's catalogue features one-of-a-kind delicate flower designs that make use of only the freshest of blooms to guarantee freshness and high quality.
SPECIALTY

Designer bouquets

SELECTION SIZE

Large

STARTING PRICE

180 RUB

DELIVERY FEE

400 RUB within the city

WEBSITE

SOCIAL MEDIA

CONTACT DETAILS

Tel: +7 (905) 224-11-91
Tel: +7 (812) 275-79-21
Email: [email protected]
WHAT PEOPLE LIKE
CORPORATE FLOWERS. Spruce up any corporate event or gathering with Flora Point's stunning floral arrangements. The shop works closely with their clients to ensure that they can bring your visions to life. 
BEAUTIFUL BLOOMS. Birthdays, anniversaries, or just cause — it doesn't matter! Flora Point's team makes it a point to create beautiful arrangements that can suit any and all occasions. 
PRODUCTS
Author's bouquet
Composition
Gifts
Flowers
DELIVERY AND PAYMENT
Delivery within the city – 400 rubles, if the order is from 3000 rubles – delivery is free. Outside the Ring Road at taxi rates. We work from 10:00 to 22:00.
14. VKUS ZVET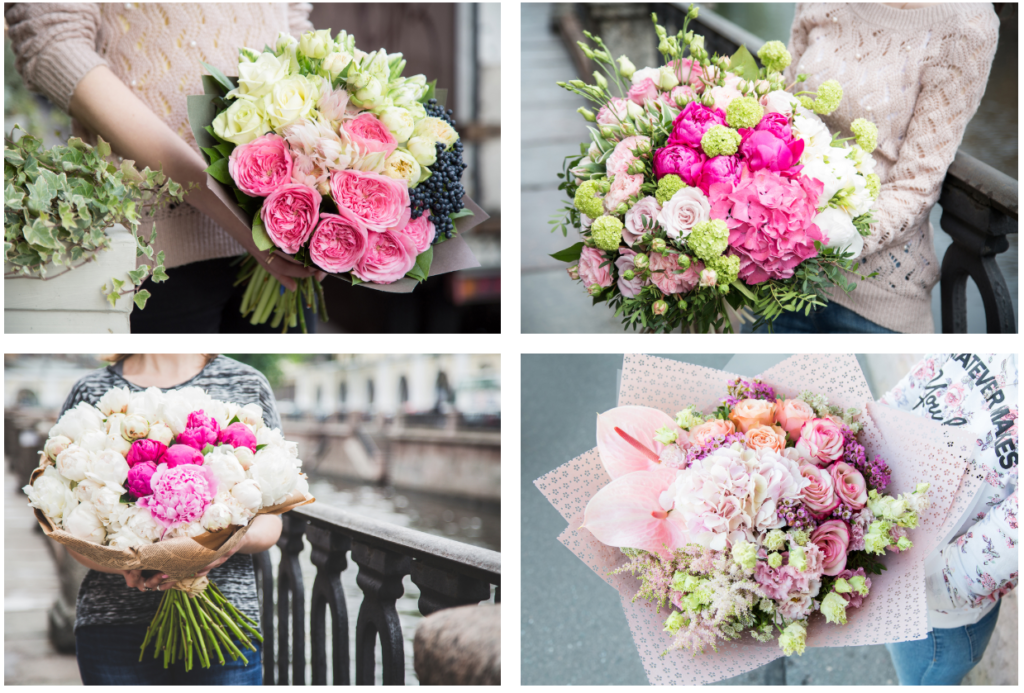 Vkus Zvet has been making beautiful arrangements since they were first established in 2004. Known in St. Petersburg for coordinating various events, they have grown to have a great following of clients who'd always go back for their services.
No matter the theme of the event, you could always go to their shop to have bouquets or flower arrangements made just for you! Be sure with the quality, trust only the most experienced in the field. Trust, Vkus Zvet.
SPECIALTY

Bouquets and floral compositions

SELECTION SIZE

Large

STARTING PRICE

starts at 850 rubles

DELIVERY FEE

Fee is dependent on the recipient's location

WEBSITE

SOCIAL MEDIA

FB: https://www.facebook.com/vkuszvet

IG: @vkuszvet

CONTACT DETAILS

+7 (812) 312-63-58
+7 (981) 958-78-55
WHAT PEOPLE LIKE
FRESH FLOWERS. With Vkus Zve, you'd be able to receive only the freshest of blooms daily. They commit to having an amazing quality control that ensures that only the best quality of flowers are released by their shop and to their customers.
EFFICIENT DELIVERY SERVICE.

Wherever you may be in St. Petersburg, the shop will make sure that the orders are delivered the fewest hours it would take from the order placement.
PRODUCTS
Bouquets starts at 1,100 rubles
Mourning Compositions starts at 8,000 rubles
Gift Baskets starts at 3,500 rubles
DELIVERY AND PAYMENT
Zone 1 (green) – 400 rubles, Zone 2 (red) and Zone 3 (blue) – 500 rubles, Zone 4 (yellow) – 800 rubles. Delivery outside the designated areas is calculated individually with the administrator before placing the order.