Poland has a lot of beautiful parks around the area which features different sceneries like playground, wildlife, sporting fields and others. An encounter with nature could just be the relaxing activity you need to appease your well-being.
If you are enjoying the park so much, why don't you bring some of nature's finest beauty to your home? This will surely cheer up your home and your family's mood. We've listed down the top flower delivery in Poland for you to choose from.
1. FLORAMAMMA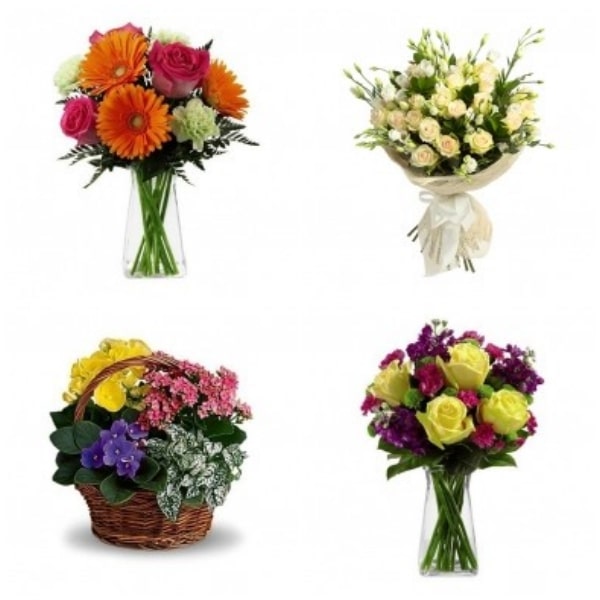 Floramamma is a trusted florist not only in Poland but in the whole continent of Europe. They specialize in creating flower arrangements that will suit perfectly to all kinds of events. They want to be always available for their customers that is why they make sure that not only they consistently create wonderful arrangements but also they keep up with the current trend about floral designs.
| | |
| --- | --- |
| SPECIALTY | Bunch flowers |
| SELECTION SIZE | Large |
| STARTING PRICE | Starts at €24 |
| DELIVERY FEE | Calculated at checkout |
| WEBSITE | https://floramamma.com |
| SOCIAL MEDIA | |
| CONTACT DETAILS | +44 203 60 88 611 |
WHAT PEOPLE LIKE
HASSLE-FREE ORDERING. There are three ways to place your orders to Floramamma, one is via their online shop where you can freely browse through their stunning collection; second is via phone call wherein a shop representative would assist you and third is through their live chat that is guaranteed to be always reliable and fast.
HIGH QUALITY PRODUCTS. When you place your orders to Floramamma, you have nothing to worry about because they promise that their flowers are always fresh and in the best quality, and they also make sure that they take good care of your orders until it is delivered to the recipient.
PRODUCTS
Bouquets – €24 to €155
Baskets – €43 to €599
Sympathy – €79 to €279
DELIVERY AND PAYMENT
Visa, Maestro, PayPal, Mastercard, Discover, AMEX, Diners, Postepay
2. POCZTA KWIATOWA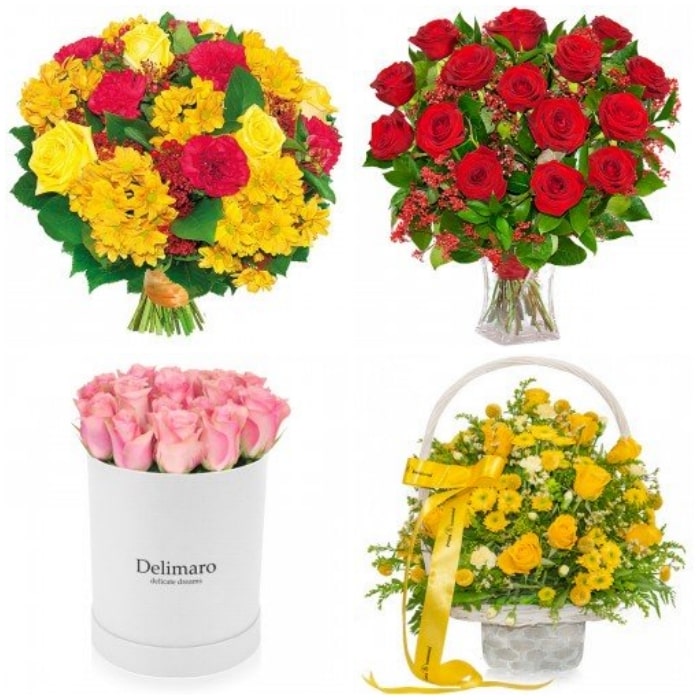 Poczta Kwiatowa is a leading shop in the industry of flower shipping. Their main goal is to bring smiles and love to whoever receives their flower arrangements. Their creativity and talent when it comes to designing floral arrangements are truly exceptional that is why many people in Poland really put their trust in them.
WHAT PEOPLE LIKE
100% CUSTOMER SATISFACTION. Since the business started, the shop never failed to surprise their customers with the level of creativity and effort they put in each of their products. With this, all of their customers leave the shop satisfied and in awe.
CHANGES IN THE ORDER. If you think small changes in the design or the flowers used should be done with your orders, they can surely help you with that. Just make sure to communicate directly with the team and they can guarantee you a good service.
PRODUCTS
Mixed Flowers – €19 to €35
Flower Baskets – €14 to €94
Flower Vase – €45 to €59
Flower Boxed – €33 to €99
DELIVERY AND PAYMENT
PayPal, Apple Pay, Google Pay, major credit and debit cards, bank transfers
3. FLORISTICA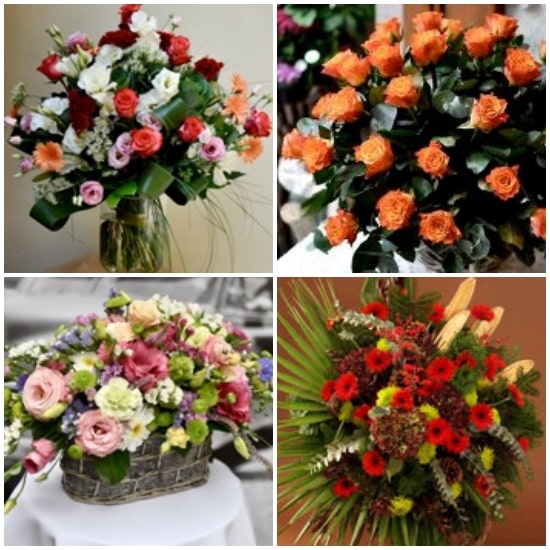 Floristica is an online shop that serves the whole area of Poland. One clear perk of ordering from this shop is the fact that you no longer have to go out of your house and personally pay a visit to their shop; you don't even have to go to the bank to settle your payments because with the system that they have, you can conveniently look through their flower collection, choose what you want to have them made, and you even have the option to utilize their secured online payment methods. All of those things in just one sitting! So, what are you waiting for? Shop in Floristica now.
| | |
| --- | --- |
| SPECIALTY | Elegant bouquets |
| SELECTION SIZE | Large |
| STARTING PRICE | Starts at €18 |
| DELIVERY FEE | Calculated at checkout |
| WEBSITE | http://floristica.net |
| SOCIAL MEDIA | |
| CONTACT DETAILS | |
WHAT PEOPLE LIKE
AFFORDABLE PRICES. If you think you have no enough money to buy yourself or your loved ones some decent bouquet of roses for their special day, you are definitely wrong. With Floristica, everything is affordable. You may even customize your bouquets and lessen the number of flowers used if you want to cut off your budget a little bit. Whatever it is that's stopping you from buying those beautiful flower arrangements, Floristica is always here to help you.
PRODUCTS
Bouquets – €18 to €120
Flower Baskets – €18 to €140
Sympathy – €27 to €120
DELIVERY AND PAYMENT
Visa, JCB, Mastercard, Diners
4. FORTUNATO WARSAW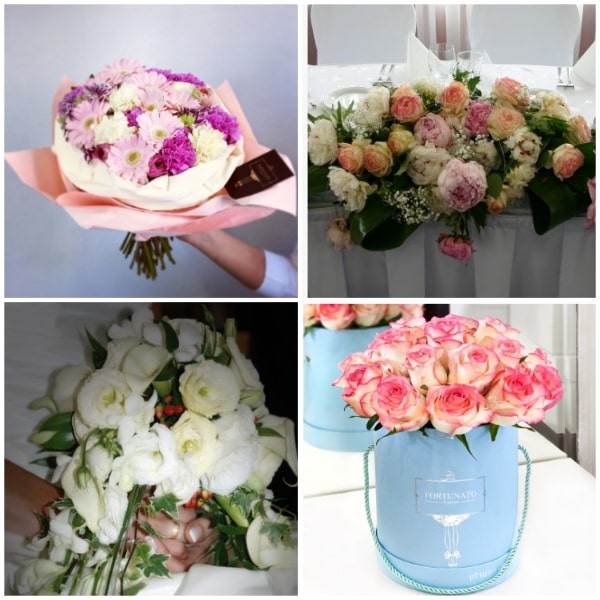 Tired of the ordinary flower arrangements and looking for something that will make your jaw drop? Have you seen the collection of Fortunato Warsaw just yet? If not, this is your chance to witness their creative and truly stunning collection of bouquets but of course with a twist. The shop is best known for their beautifully packaged bouquets as they try to leave a mark in this industry. Instead of wraps, they used boxes and glass containers to present their flower products.
WHAT PEOPLE LIKE
STUNNING DESIGNS. The creations of Fortunato are really elegant-looking and would be a great idea for a gift, especially for those who love flowers and a little luxury. Their flower arrangements are packaged in a way that you would think it contains gold and diamonds, but really they are more than that- they contain the nature's wonder all filled in a box.
PRODUCTS
Bouquets – €42 to €140
Wedding Bouquets

DELIVERY AND PAYMENT
Payment method and delivery schedule may be directly inquired from the shop.
5. KWIACIARNIA CYNAMONOWA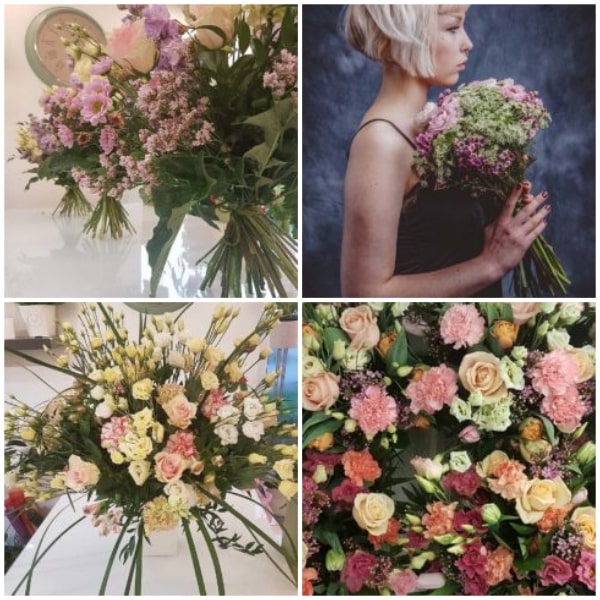 Kwiaciarnia Cynamonowa is managed by Marta, a professional interior designer who is truly passionate about making spaces beautiful and fresh on the eyes. Her skills and heart of designs has helped the shop develop and make a name on its own. Over the years, the shop is able to establish itself in the industry and gained lots of loyal customers. The beauty and color that their flower arrangements bring really are the reasons why these people keep on coming back to them for more products and services.
WHAT PEOPLE LIKE
LARGE COLLECTION. The shop understands how flowers bring life to every event that they serve that is why they want to make sure that they always have the right arrangements for each occasion that their clients might be needing their help.
RELIABLE DELIVERY. Whether it is a home or an office, the shop guarantees that they can deliver your orders accurately, with no delay, and the flowers are in best condition.
PRODUCTS
Bouquets
Wedding Bouquets
Flower Boxes
DELIVERY AND PAYMENT
For payment and delivery details, you may contact the shop.
6. KWIACIARNIA IZA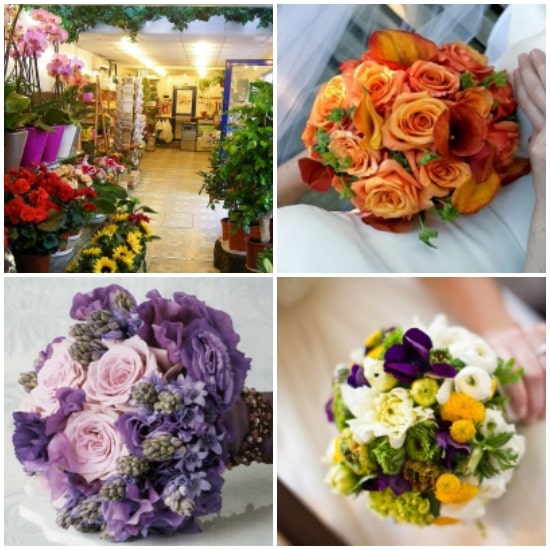 Kwiaciarnia Iza is a flower shop that houses hundreds of different fresh flowers and flower arrangements. They are always prepared to cater all kinds of events. Not only they offer the usual floral designs but they also sell their exotic collections. Aside from this, they also complete the package by making ceramic casings, wicker candles, baskets, etc. so you really won't have to worry about anything. You just have to wait for your orders to be delivered.
WHAT PEOPLE LIKE
STUNNING DESIGNS. Everyday, the team of Kwiaciarnia Iza really give their best to make sure that all their customers are satisfied with the amount of work they put in. This effort even go to the extent of keeping themselves update of the current trend in the industry of flower arranging to make sure that they have a fresh collection everyday.
PRODUCTS
DELIVERY AND PAYMENT
Remittance center