Flowers lift the spirit and emotions of people. That's why we commonly send flowers to cheer up someone having a bad day. It instantly makes someone feel better. The positive energy that flowers emit usually makes people joyous. With that, send flowers to make someone smile today. Here are six of the best flower delivery services in Ukraine.
1. UKRAINE BLOOMS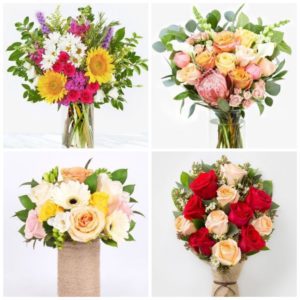 Ukraine Blooms takes pride in having provided various bouquets to different customers over the years. Each customer represents a special occasion in their lives, and we are more than happy to have been a part of that.
Rest assured that our staff creates each piece with the details you've provided us. If you want to create it to be done in a certain way, simply provide us with the details and we would be more than happy to do so!
| | |
| --- | --- |
| SPECIALTY | Beautifully elegant bouquets |
| SELECTION SIZE | Moderate |
| STARTING PRICE | From $53.00 |
| DELIVERY FEE | Free |
| WEBSITE | https://www.ukraineblooms.com/ |
| SOCIAL MEDIA | |
| CONTACT DETAILS | https://www.ukraineblooms.com/contact/ |
WHAT PEOPLE LIKE
SAME-DAY DELIVERY. Have happiness delivered to your doorstep in just a few hours! Rest assured that you will receive your blooms while they're still fresh.
FREE DELIVERY.

All their deliveries are free for their customers! Now, you won't ever have to worry about the delivery fee being pricier than the actual bouquet you're buying.
PRODUCTS
PRE-ORDERED BOUQUETS
SOPHISTICATED AND LUXURIOUSLY ELEGANT FLOWER COLLECTION
FLORAL PIECES
DELIVERY AND PAYMENT
The shop accepts Visa, Mastercard, and will soon be accepting AMEX for payments.
2. FLOWERS TO UKRAINE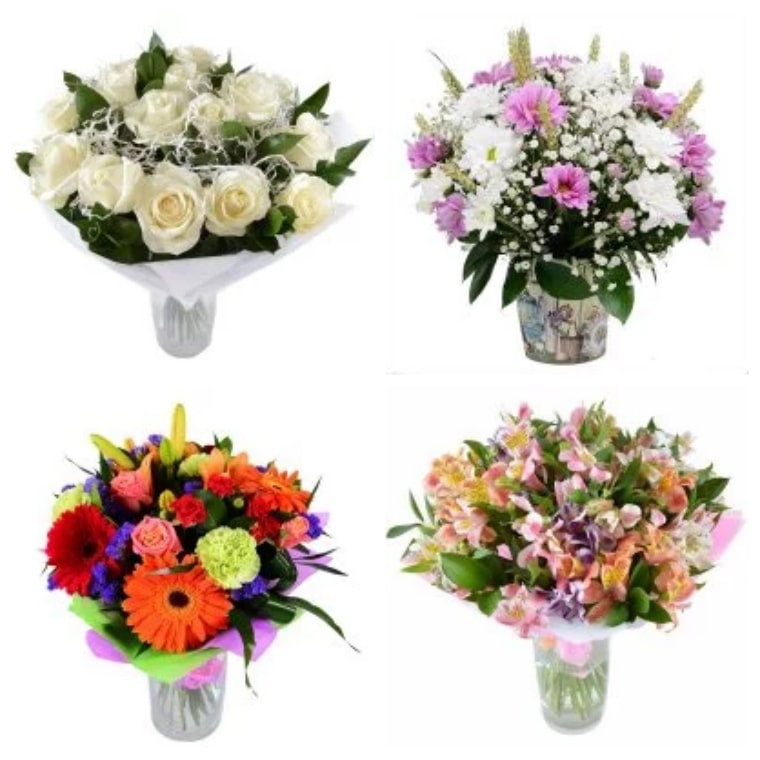 | | |
| --- | --- |
| SPECIALTY | Fresh flowers |
| SELECTION SIZE | Large |
| STARTING PRICE | ₴ 48 |
| DELIVERY FEE | Free |
| WEBSITE | https://ua-flowers.com/ |
| SOCIAL MEDIA | Facebook: @ufl.flowers Instagram: @ufl_flowers Twitter: @ufl_flowers |
| CONTACT DETAILS | +38 044 390 9090 |
With 130,000 fulfilled orders, Flowers to Ukraine is an experienced florist who provides flowers to the Ukraine community through its wide selection of flowers. They have beautiful arrangements, especially made for occasions and reason. They already have two stores in Kiev and three online stores that are dedicated to providing best floral services.
WHAT PEOPLE LIKE
FRESH FLOWERS: Enjoy the fragrance of freshly picked flowers through Flowers for Ukraine. Nothing beats the beauty of flower arrangements than the freshness of flowers itself.
UNIQUE COMPOSITIONS: They also make one of a kind flower arrangement. You'll be surprised by the creativity that it takes in creating the wonderful flowers.
PRODUCTS
BIRTHDAY: ₴ 48 – ₴ 22053
BUSINESS: ₴ 271 – ₴ 10993
WEDDING DAY: ₴ 357 – ₴ 30060
FUNERAL: ₴ 597 – ₴ 4250
GRATITUDE: ₴ 187 – ₴ 27566
DELIVERY & PAYMENT
Credit Card and payment options accepted. Order is delivered 2 days after payment
3. FLOWERS.UA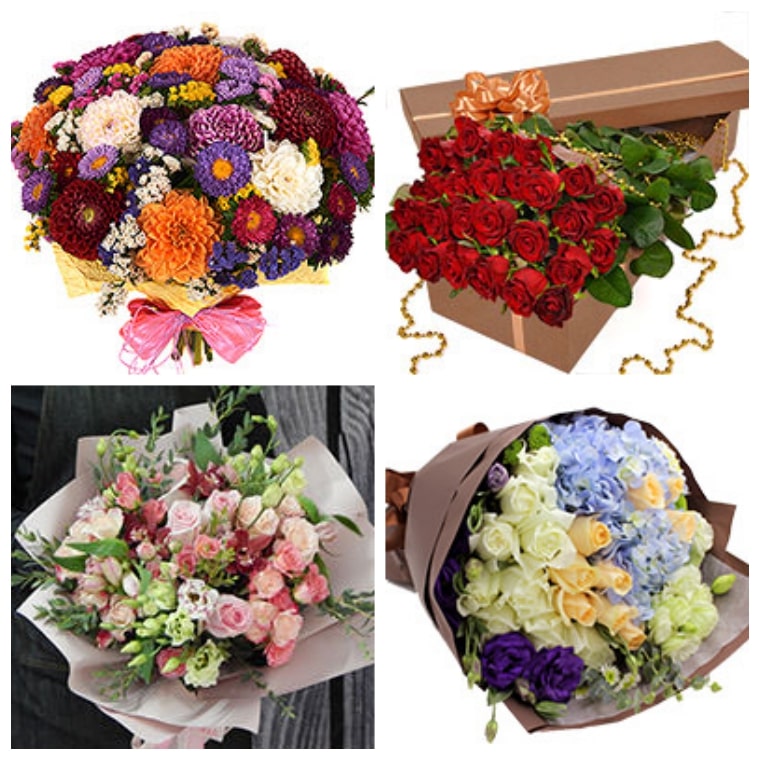 | | |
| --- | --- |
| SPECIALTY | Wide range of flowers |
| SELECTION SIZE | Large |
| STARTING PRICE | ₴ 199 |
| DELIVERY FEE | Free |
| WEBSITE | https://flowers.ua/ru/kiev |
| SOCIAL MEDIA | |
| CONTACT DETAILS | 044 585 8899 / 056 790 9800 |
For over ten years, this flower shop has been spreading the joy and love through their beautiful creations. They believe that their business is not just about order fulfillment, but it carries a special place in their customer's heart. That's why they make sure that they deliver the best quality of products at the right time and place.
WHAT PEOPLE LIKE
WIDE RANGE OF FLOWERS: Flowers are paramount in making their products stand out. They give access to a wide range of flowers. They have a wide variety of roses, tulips, hydrangeas, and many more.
UNIQUELY DESIGNED: They also give their customers the freedom to request a unique design of flowers. This is to better give the customers the liberty to make their desired flower arrangement into reality.
PRODUCTS
BIRTHDAY: ₴ 259 – ₴ 19999
FLOWER BOUQUETS: ₴ 199 – ₴ 19999
SEASONAL FLOWERS: ₴ 359 – ₴ 2359
FLOWERS IN A BOX: ₴ 559 – ₴ 4359
FLOWER BASKETS: ₴ 459 – ₴ 5659
DELIVERY & PAYMENT
Wide selection of payment options. Free delivery for 500 UAH order, while for orders lower than 500 UAH, a 99 UAH will be charged.
4. 7ROSES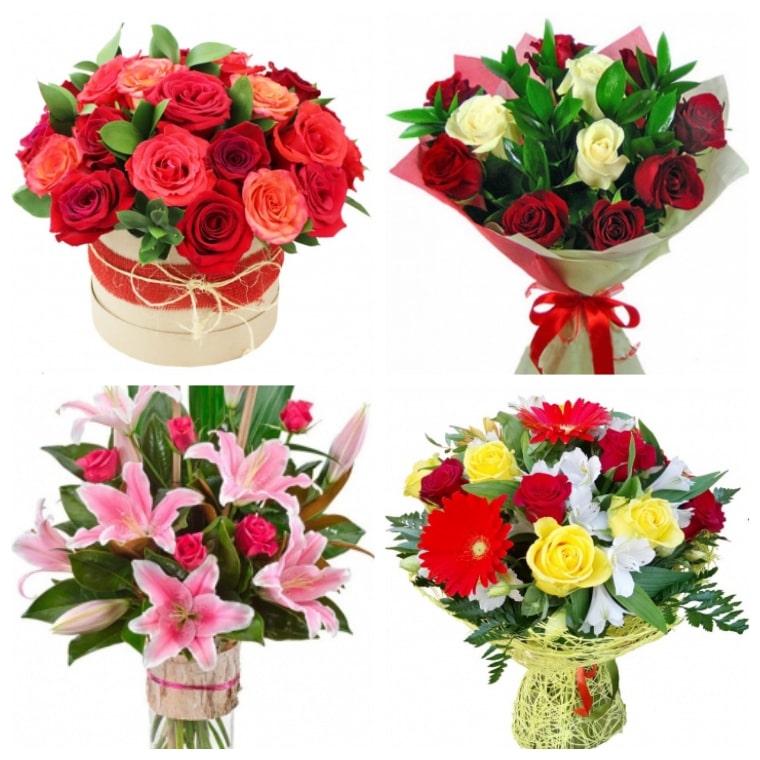 | | |
| --- | --- |
| SPECIALTY | Versatile flower deliver |
| SELECTION SIZE | Large |
| STARTING PRICE | ₴ 409.63 |
| DELIVERY FEE | ₴ 8 – ₴ 15 |
| WEBSITE | https://www.7roses.com/ |
| SOCIAL MEDIA | |
| CONTACT DETAILS | +38 050 562 0799 |
7 Roses provide beautiful all gift options. Aside from beautiful flower arrangements, they also make sweets, gourmets, and other gift options accessible in one online marketplace. You would also be surprised at how creative this flower shop is, without remaining too creative.
WHAT PEOPLE LIKE
VERSATILE FLOWER DELIVERY: Since sending flowers makes is a classical way to send flowers. They make it more convenient and wide range. Through their online platform, you can order any type of flowers by sending it across anywhere.
LARGE NETWORK OF FLORISTS: They are now a big network of flower shop that could service you anywhere in the world.
PRODUCTS
BOUQUETS: ₴ 481.92 – ₴ 2144.54
BASKETS & BOXES: ₴ 626.50 – ₴ 4518
SPRING SEASONAL: ₴ 409.63 – ₴ 1614.43
EXOTIC FLOWERS: ₴ 1012.03 – ₴ 2144.54
CLASSICAL: ₴ 674.69 – ₴ 3874.60
DELIVERY & PAYMENT
Major credit cards, Money Transfer andPaypal accepted.
5. FLOWERS-UKRAINE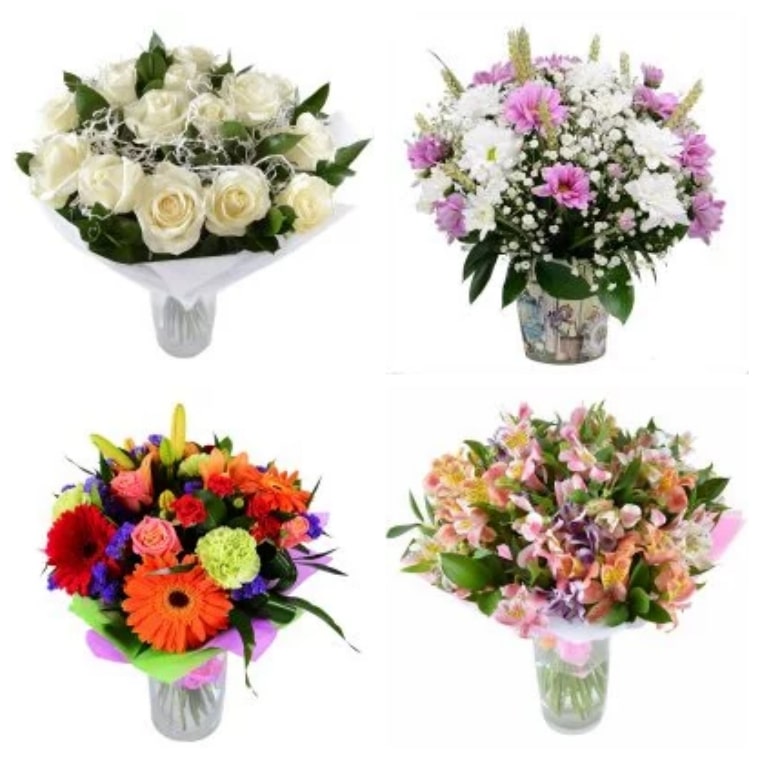 Honesty is one of the principles of this flower shop. They make sure that they meet the expectations of their customers by providing honest photos of the product and honest delivery lead time. More than that, they also guarantee that your personal information is safe in their hands.
WHAT PEOPLE LIKE
BEAUTIFUL HANDCRAFTED ARRANGEMENTS: Want some beautiful flowers with some mouth-watering sweets? Here at Flowers-Ukraine, you could enjoy flower arrangements with macaroons.
HIGH QUALITY FLOWERS: If flower quality is one of the priorities for your flower shopping list, this flower shop is for you.
PRODUCTS
MACARONS CAKE BOXES: ₴ 780 – ₴ 3250
FLOWERS IN A HEART BOX: ₴ 880 – ₴ 6470
FLOWERS IN A RECTANGULAR BOX: ₴ 995
GET WELL: ₴ 535 – ₴ 1780
MOTHER'S DAY: ₴ 535 – ₴ 1340
DELIVERY & PAYMENT
Large selection of payment options available in this platform.
6. MIMOSA FLOWER SHOP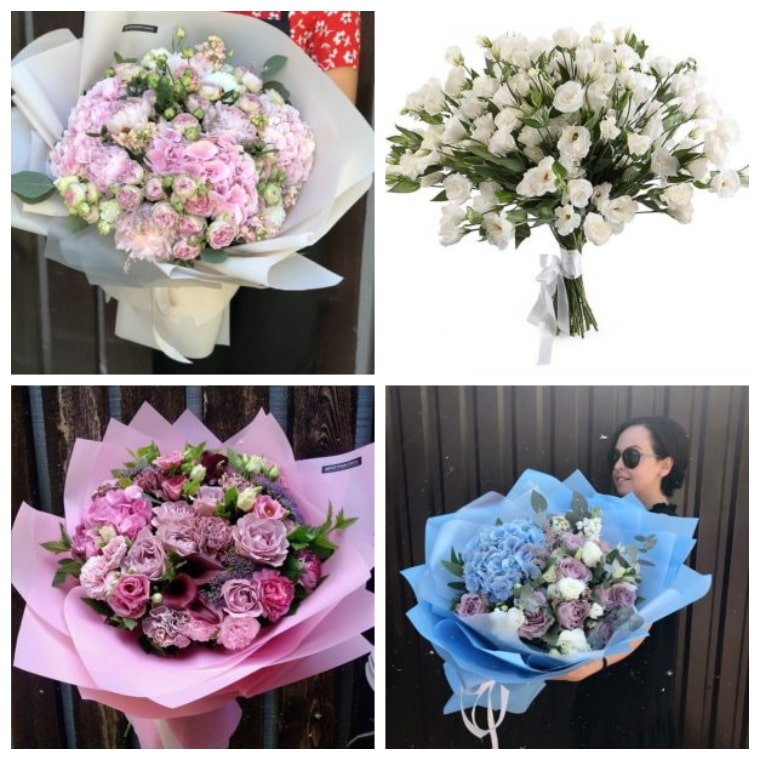 | | |
| --- | --- |
| SPECIALTY | Beautiful handcrafted flowers |
| SELECTION SIZE | Large |
| STARTING PRICE | ₴ 660 |
| DELIVERY FEE | Free |
| WEBSITE | http://www.buketshop.com.ua/ |
| SOCIAL MEDIA | Facebook: @BURKETSHOP.COM.UA |
| CONTACT DETAILS | 0631441371 / 0972456377 |
Burketshop creates some of the most beautiful flower arrangements out there. They create superior flower arrangements made by their experienced florists. They also ensure that they handle every order with utmost care and attention to details.
WHAT PEOPLE LIKE
INTRICATELY DESIGNED ARRANGEMENTS: Florists from Burketshop has a keen eye for mistakes and details. Their creativity drives them to create exciting flower arrangements for their customers.
EXCELLENT CUSTOMER SERVICE: They also provide excellent customer support to their customers.
PRODUCTS
FLOWER ARRANGEMENT: ₴ 660 – ₴ 3800
DELIVERY & PAYMENT
Cash & bank payment are accepted. They also provide express flower delivery
7. KOROLIVSKI KVIT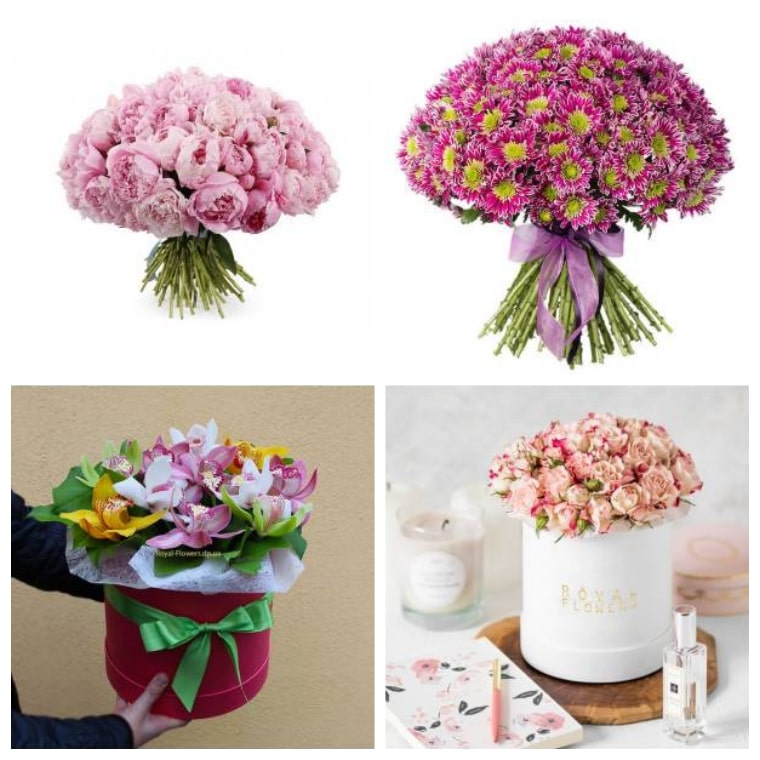 | | |
| --- | --- |
| SPECIALTY | Fresh flowers |
| SELECTION SIZE | Large |
| STARTING PRICE | ₴ 555 |
| DELIVERY FEE | Calculated upon checkout |
| WEBSITE | https://www.royal-flowers.dp.ua/ |
| SOCIAL MEDIA | Facebook: @royalflower.dp.ua Instagram: @royal_flowers_dp_ua Twitter: @royalflowers_twi |
| CONTACT DETAILS | +38 050 781 8660 / +38 098 438 6860 |
This flower shops's experience over the last 15 years has been detrimental on their progress. Thanks to their wonderful and not so wonderful experience, they were able to improve their process. Now, they were able to provide premium quality of flower delivery to their customers. In return, this made them one of the best flower shops in the industry.
WHAT PEOPLE LIKE
EXPERIENCED FLORIST: They also hired competent florists that would turn floral dreams into bits of reality.
FRESH FLOWERS: Sourcing the flowers from premium flower growers is one and maintaining the quality of flowers through proper storage is another. Luckily, both practices are made so flowers here are always fresh.
PRODUCTS
BOUQUETS: ₴ 509 – ₴ 15050
FLOWERS IN A BOX: ₴ 797 – ₴ 65807
FLOWER ARRANGEMENT: ₴ 555 – ₴ 2979
DELIVERY & PAYMENT
Large payment methods available in this website.
8. Kievdelivery – Flowers & Gifts Delivery

Kievdelivery is the perfect store to shop if you're looking for a wide range of flowers and arrangements to choose from. They're experts in making each bouquet as a masterpiece.
You can simply shop online and have them deliver it to you or your recipient in no time!
WHAT PEOPLE LIKE
Same Day Delivery – No matter the occasion, you can surely rely on Kievdelivery for last-minute gifts. Order a beautiful arrangement today and have it delivered to you immediately! Enjoy a hassle-free service only with this shop.
Available 24/7 – You can order your bouquets online whatever the time, as Kievdelivery has a 24/7 online scheme that allows you to shop at your utmost convenience!
PRODUCTS
Best Flowers start at $17
Alstroemerias start at $17
Tulips start at $17
Daisies start at $18
Lilies start at $38
Carnations start at $17
Mixed Bouquets start at $17
DELIVERY & PAYMENT
VISA, PayPal, MasterCard, American Express, Discover Card
9. BUKETLAND
BuketLand guarantees only the freshest flowers of the bunch to offer to their customers. They are a flower delivery service that is open to deliver no matter the time of the day.
What's more, is that BuketLand's service is perfect for all sorts of gift-giving, as they have arrangements fit for different occasions. You'll surely find something to buy from them, whether it's for Valentine's Day, Graduation Day, or even a spur of the moment blooms for your special someone.
An online chatting system is available on Buket Land's website in case of inquiries. This is a means to get in touch with their manager and florists for quicker consultations.
WHAT PEOPLE LIKE
Day-to-Day Delivery – BuketLand offers same day delivery to the next level as they are able to send off your orders as late as 7PM. As long as you can place your requests before then, their expert florists can still make your arrangement and have it delivered thereafter.
Rushed Delivery – There's no need to stress about looking for another shop that can cater rushed orders as BuketLand can accomodate it with no added fees. No matter the time of the day, rest assured that they can fix up your order within 30 minutes to an hour at maximum, especially at times when you need flowers the most.
Premium Bouquets – BuketLand sources their blooms only from the best flower markets so rest assured that all customers will receive premium bouquets. Not only that, they also send them off with postcards and a photo to complete the luxury deal.
PRODUCTS
Author's bouquets
Bouquets of 101 roses
Classic bouquets
Monobouquettes from roses
Inexpensive bouquets
Wedding bouquets
Fruit bouquets
Exclusive bouquets of exotic flowers
Boxes with flowers and sweets
Heart-shaped flowers
Flowers in a hat box
DELIVERY & PAYMENT
Payment can be done through a card of any bank, VISA, and MasterCard.