The color blue is extraordinary, cool, calming, and unique. However, compared to other shades, blue is rare in flowers because most come in red, pink, white, purple, and lavender.
So it's not surprising that one needs a list of fantastic blue flowers for their garden. And we've done the work for you here and explained what makes each of them special and wonderful.
1) Delphinium
These royal blue flowers are as charming as their name. Delphiniums come from the Old Greek word δελφίνιον (pronounced del-fi-nion) meaning dolphin.
If you look closely at their tall slightly-tapering-out shape, you'll find that they look somewhat like a dolphin. Some people refer to the flowers as larkspurs.
When you grow them, you need to support them to keep them from flopping over due to their height. What's more, they start blooming in the summer sunshine.
2) Agapanthus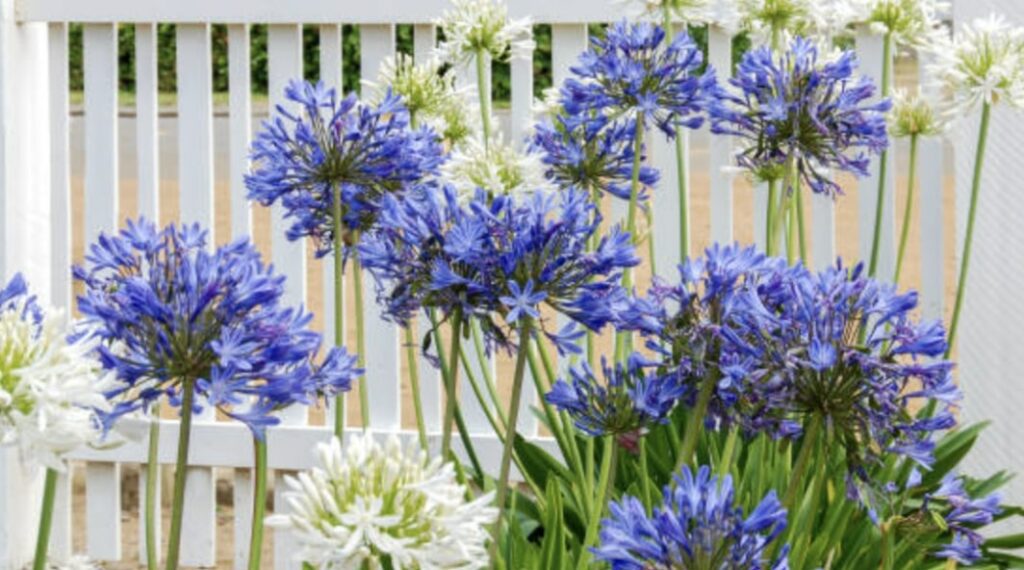 Next is Aganpathus, otherwise known as the African Lily or the Lily of the Nile. It's a summer-flowering plant with starfish-like flowers and beautiful thin stems that are nice to have in the garden.
When you need to give your taller flowers some extra shade or fill in the gaps in your flower bed, they are perfect. These baby blue blossoms bloom the entire summer and will surely get flattering compliments from your guests.
3) Forget-Me-Not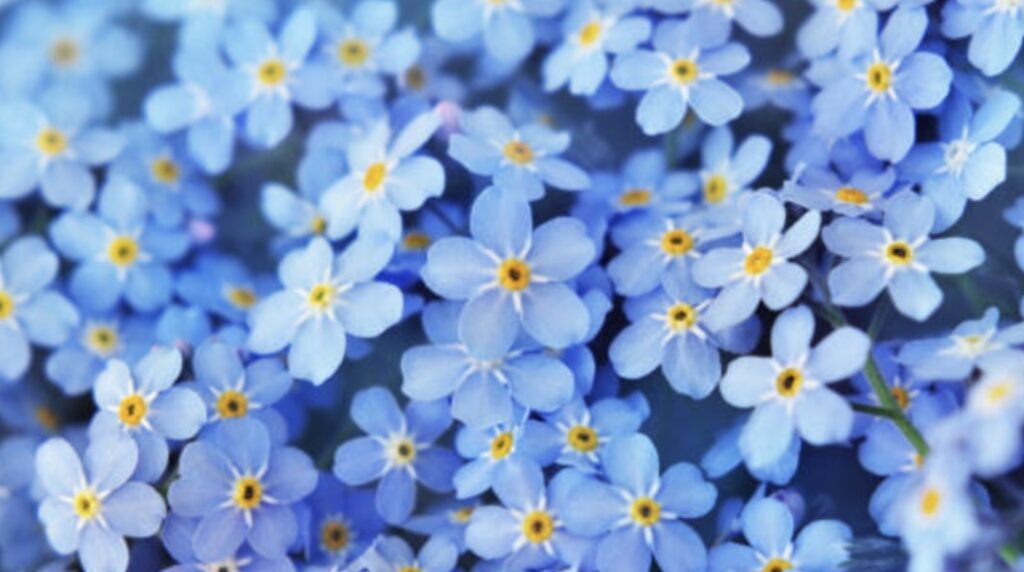 Though small and light may be their flowers, Forget-Me-Not flowers require little maintenance. They also have the capacity to grow in partial or dimmer areas in your garden.
Their appearance consists of having five petals, a delicate blue color, and a yellow center that looks like a star shining brightly.
Here's the kicker: you can cut these flowers and give them to a special friend. The wildflower symbolizes true love and respect, and you may use it to signify promises well-kept.
4) Cornflower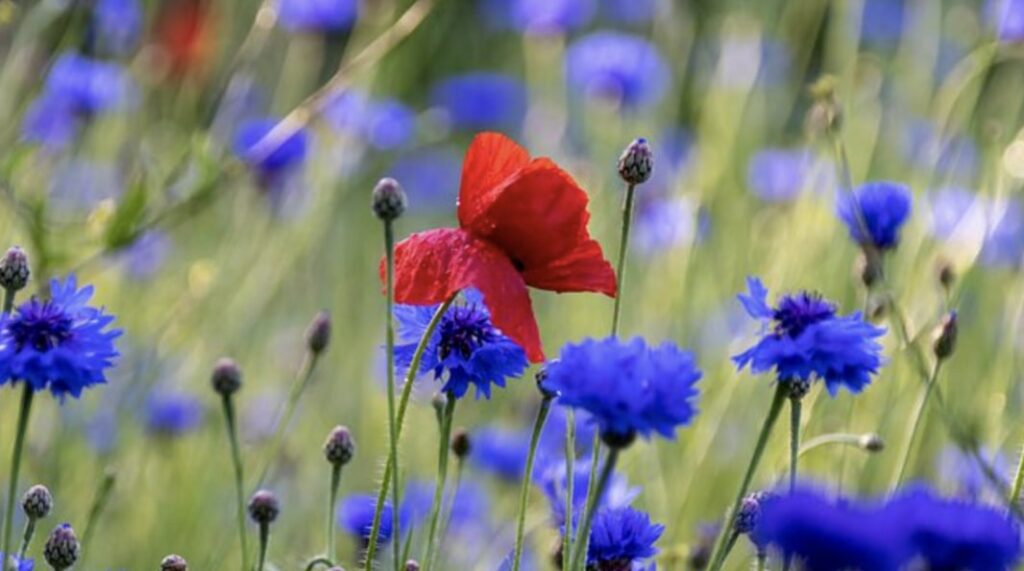 If you'd like your garden to have a wildflower appeal, you might also want to grow cornflowers. They sway and dance lightly as the gentle breeze blows around them.
They got their name from being grown as weeds in cornfields back then, but they are sometimes called bachelor's buttons. They have ten thin wild and spiky petals and a tall green stem.
Furthermore, they are annual growing plants best grown in sunny locations. And they proudly belong to the Asteraceae family, which includes chrysanthemums, dahlias, marigolds, and sunflowers.
5) Blue Daisy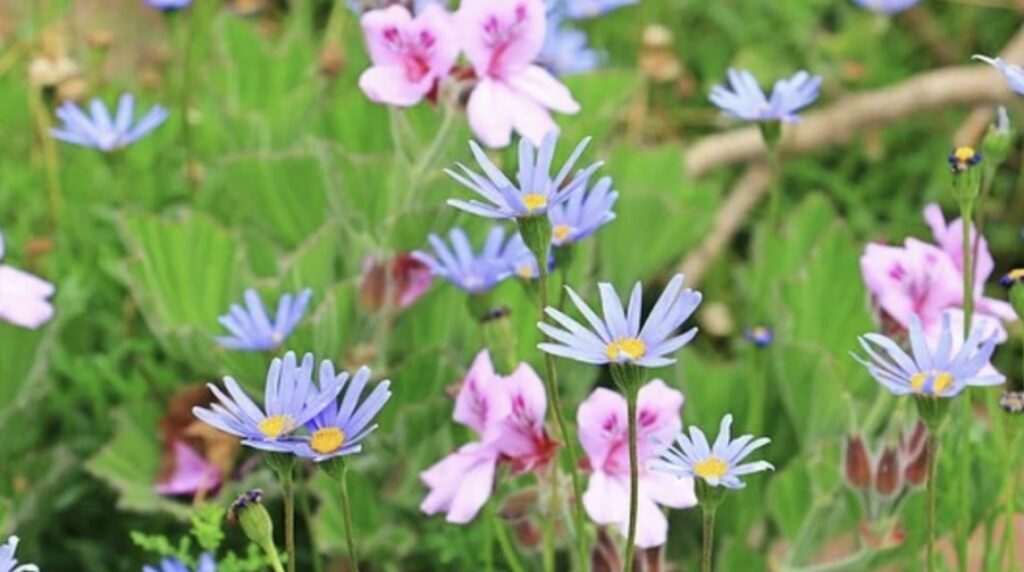 Yep, there are daisies that come in blue, but these are harder to find with florists. With them, you can make your garden cheerful while making it look cool and tranquil!
Blue daisies are also great because they need moderate water and maintenance and they naturally resist the wind, unlike other blooms.
More than all that, they attract beneficial insects like bees and butterflies. So it'll certainly be a win for your garden to have them.
More Resources on Flowers and Plants