To be able to devour a tasteful cake while looking at the Big Ben or the London Bridge really is a dream. Just to be able to walk along the Abbey road, and appreciating all the infrastructures and scenic views of this beautiful place is enough to be considered yourself lucky. London is a great place for those who enjoy taking long walks and waiting for sunset. It is also a great place to go food hunting and find the best cake shops that will satisfy your sweet tooth.
1.      LOLA'S CUPCAKES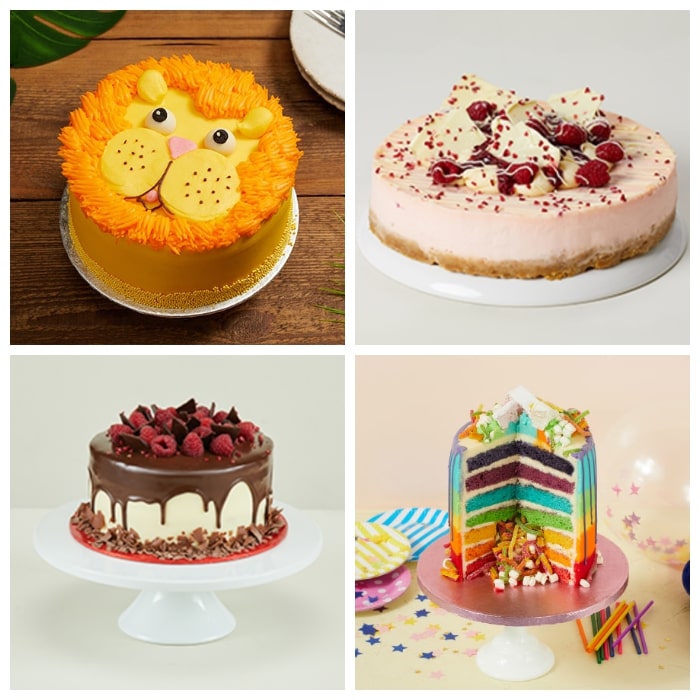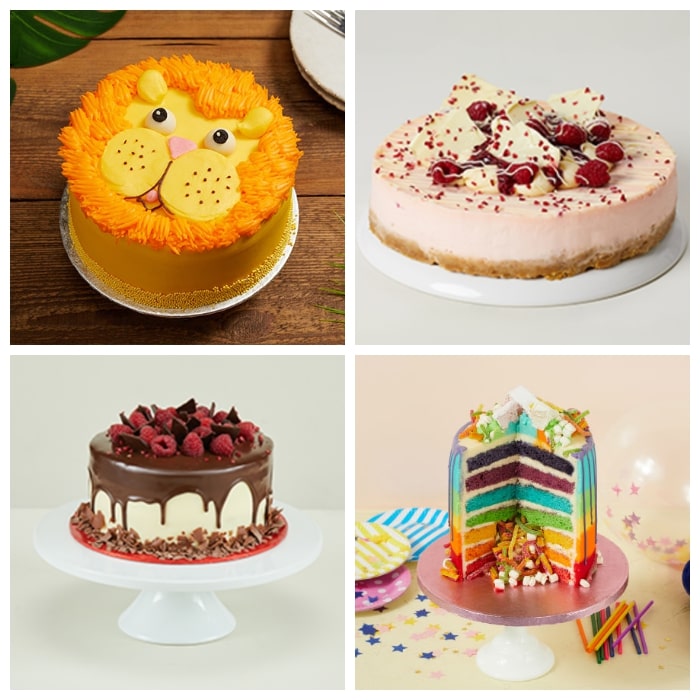 Lola's Cupcakes was born in 2006. Ever since, it has been a reliable cake shop that anyone would really be satisfied in it not only with their products but in their service, as well. The bakers of Lola's Cupcakes always make sure to use fresh and high quality ingredients in order to come up with the same one, too. So, if you want to have a bite of this shop's pride, make sure to order yours now.
| | |
| --- | --- |
| SPECIALTY | Handcrafted cupcakes |
| SELECTION SIZE | Large |
| STARTING PRICE | Starts at  £16.50 |
| DELIVERY FEE | Calculated at checkout |
| WEBSITE | https://www.lolascupcakes.co.uk/SubMenu1/6/Cakes.htm |
| SOCIAL MEDIA | FB:https://www.facebook.com/LolasCupcakesUK IG:@lolas_cupcakes Twt:@lolascupcakes |
| CONTACT DETAILS | 0330 058 9525 |
WHAT PEOPLE LIKE
DELICIOUS CAKES. The shop offers tasty yet distinctive flavor of their cake products that is why their clients keep on coming back to them for more orders. Sure enough, whatever flavour your tongue might be craving, Lola's Cupcakes can serve you with that.
CHARITY. Not only the shop brings smiles to whoever taste their cake products, but it also shares its blessings to those who are in need more particularly the people benefiting from their charity. So, the next time that you purchase one from them, you know that you are also helping spread love and joy.
PRODUCTS
Chocolate Cupcakes
Classic Cakes
Cheesecakes
DELIVERY AND PAYMENT
The shop offers same day delivery just make sure to place your orders before 2pm.
2.      CAKES TODAY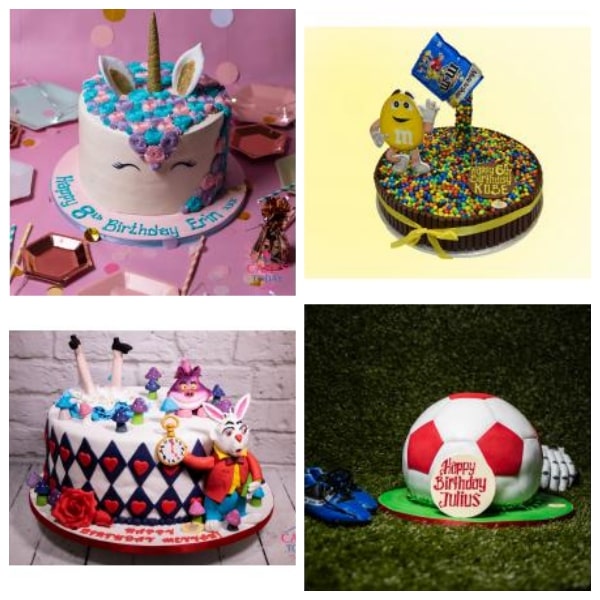 If you are looking for a cake shop that offers affordable and delicious cakes that allows customizing or personalizing, plus free and same day delivery, go to Cakes Today. No, you are not dreaming. They really offer all these wonderful perks that no one could think will be existing all at the same time! Ordering cakes is never this fun, right? Thanks to Cakes Today, everything is not made easy.
| | |
| --- | --- |
| SPECIALTY | Trending cakes |
| SELECTION SIZE | Large |
| STARTING PRICE | Contact the shop for the price list |
| DELIVERY FEE | Calculated at checkout |
| WEBSITE | https://www.cakestoday.co.uk/ |
| SOCIAL MEDIA | FB:https://www.facebook.com/cakestodayco Twt:@cakestodayco IG:@cakestodayco |
| CONTACT DETAILS | 020 3974 2494 |
WHAT PEOPLE LIKE
WONDERFUL DELIVERY SERVICE. The shop does not only offer same day delivery services but they also do it for free. You get the best product plus the best service, right?
CAKE DESIGNS. The shop promises to not let you down especially when it comes to the taste and total look of their products that is why they really make an effort to create amazing cake designs appropriate to any kind of occasion.
PRODUCTS
Cup cakes
Novelty Cakes
Trending Cakes
DELIVERY AND PAYMENT
Offers same day and free delivery.
3.      CRUMBS & DOILIES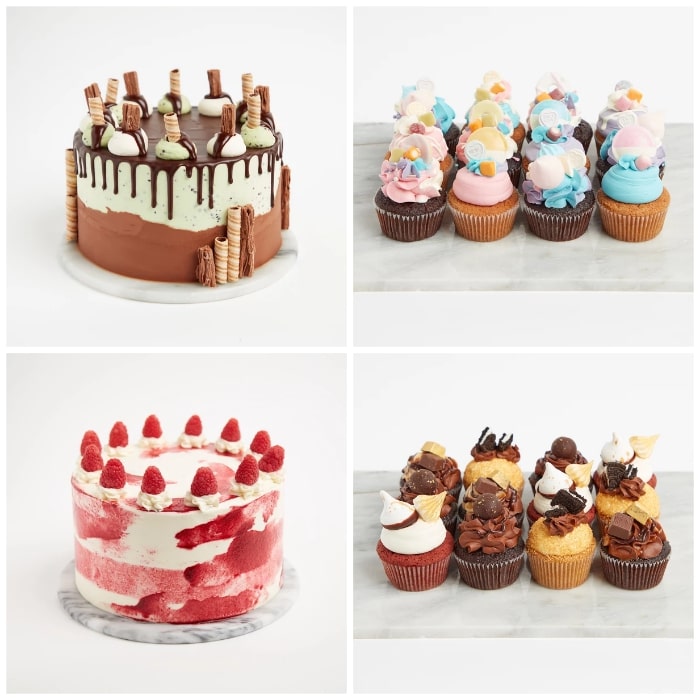 Crumbs & Doilies are not only famous for their delicious cakes but they also make chocolatey brownies. Ordering from their shop is now made easy because of their online shop that they update from time to time so you will always be kept posted when they release a new taste of their tasty cakes.
| | |
| --- | --- |
| SPECIALTY | Cupcakes and brownies |
| SELECTION SIZE | Large |
| STARTING PRICE | Starts at £14.00 |
| DELIVERY FEE | Calculated at checkout |
| WEBSITE | https://www.crumbsanddoilies.co.uk/pages/delivery-collections |
| SOCIAL MEDIA | FB:https://www.facebook.com/crumbsanddoilies Twt:@crumbsandoilies IG:@crumbsanddoilies |
| CONTACT DETAILS |   |
WHAT PEOPLE LIKE
HEALTHY INGREDIENTS. The shop never uses artificial ingredients in their products, instead they use organic eggs, Organic Doves Farm flour, Lescure AOC butter, etc. This is to ensure that everyone stays healthy while devouring their precious creations.
PRODUCTS
Cupcakes – £14 to £52
Cakes – £55 to £65
DELIVERY AND PAYMENT
Hand delivery from Monday to Saturday, 9AM-5PM.
4.      THE CAKE STORE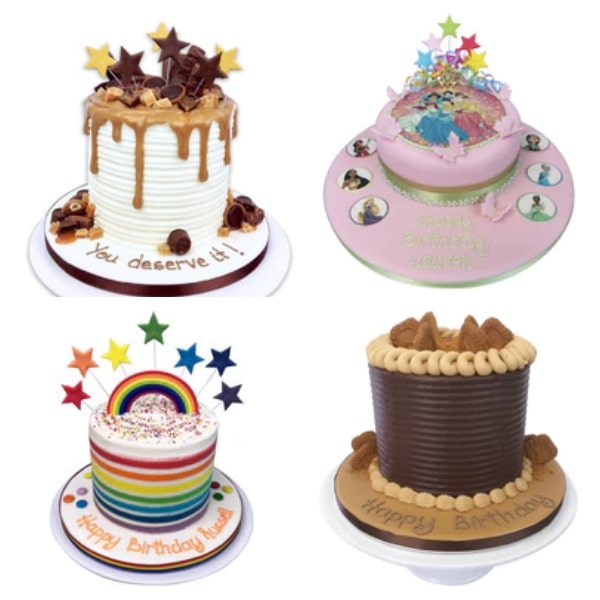 Tagged as London's number 1 cake make, The Cake Store really never disappoints when it comes to providing the entire city with their premium quality cakes that are perfectly suited to any kind of event. The shop houses thousands of different cake flavors and designs and they even hand deliver them straight to the delivery address to make sure that everything is in great shape.
WHAT PEOPLE LIKE
LARGE COLLECTION. The shop caters to all kind of events whether it is a birthday party, a wedding, a corporate event, etc. that is why the team makes sure that they are always equipped with all cake designs and flavors to address your needs.
EXPRESS DELIVERY. No need to worry if you failed to place your orders ahead of time because The Cake Store offers express delivery which ranges from 24-48 hour delivery.
PRODUCTS
Frosted Cakes –  £58 to  £120
Vegan Cakes –  £58
New Cakes –  £47 to  £850
DELIVERY AND PAYMENT
Visa, Mastercard, PayPal, Apple Pay, AMEX
5.      FREDDIE'S CAKESHOP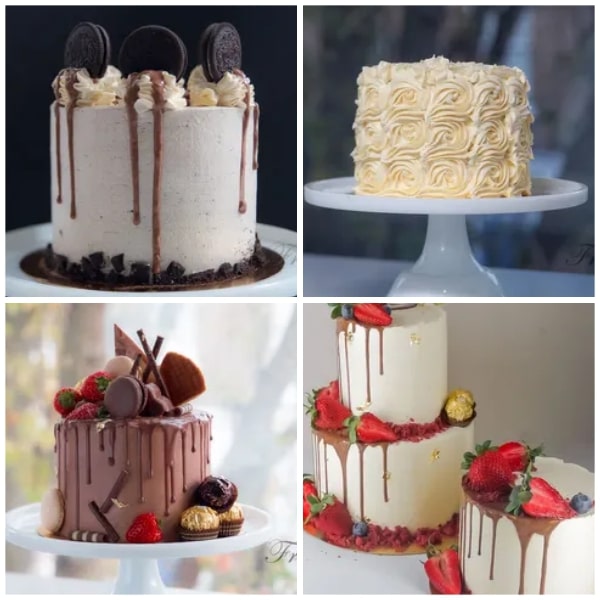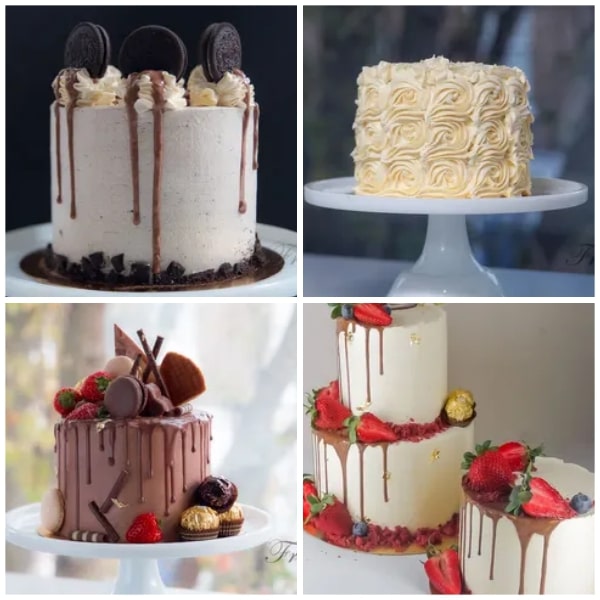 Planning some pretty chic kind of party? Any need for cake? What are you waiting for, go to the website of Freddie's Cakeshop and browse through their delicious and amazing cake collection. They can guarantee that they have everything you need from the simplest to the grandest design that you could think of. Ordering from them is now made easy because you can simply drop your requests online and they will be happy to assist you.
| | |
| --- | --- |
| SPECIALTY | Fantasy cakes and cupcakes |
| SELECTION SIZE | Large |
| STARTING PRICE | Starts at £34 |
| DELIVERY FEE | Calculated at checkout |
| WEBSITE | https://freddiescakes.co.uk/ |
| SOCIAL MEDIA | IG:@freddiescakeshop |
| CONTACT DETAILS | 02086329266 |
WHAT PEOPLE LIKE
CUSTOMIZED CAKES. The most frequent comment that you would see in the website of Freddie's Cakeshop is their excellence in customizing cakes that perfectly matches the theme of the event. Whatever design you want, their creative team can definitely provide you with one and can even exceed your expectations.
PRODUCTS
Fantasy Cakes – £34 to £75
DELIVERY AND PAYMENT
The shop offers same day delivery.
6.      THE HUMMINGBIRD BAKERY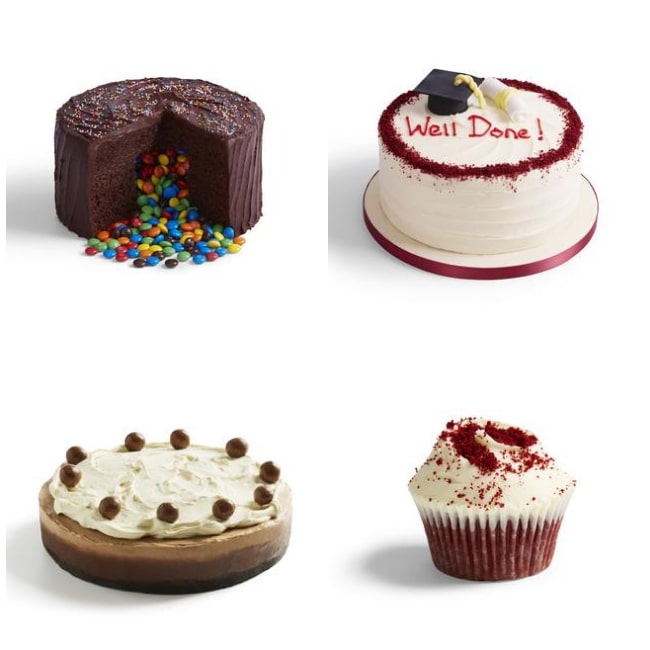 The Hummingbird Bakery was born in Notting HIll in 2004 and then eventually made its way to London and Surrey having 6 branches. Now, it has made its name to the business with its delicious cupcakes and sweet treats. It is an american-style bakery that brings authentic american taste to the pastry industry of London. If you want to also experience this kind of creation, make sure to drop by their stores.
WHAT PEOPLE LIKE
SAME DAY DELIVERY. Badly needed to get a cake within the day but got limited time to place your orders? Don't worry because the shop offers same day delivery services! You may visit their website to start ordering and to know more about this.
ALLERGEN-SAFE. If you have some allergies that you think might be included in one of their cakes, you may confirm this directly with the shop to make sure that they offer you a safer one but equally delicious product.
PRODUCTS
Cakes – £29.95 to £50
Cupcakes – £1 to £4
Cheesecakes – £19 to £34
DELIVERY AND PAYMENT
Visa, Mastercard, PayPal, AMEX,
7. MUMS BAKE CAKES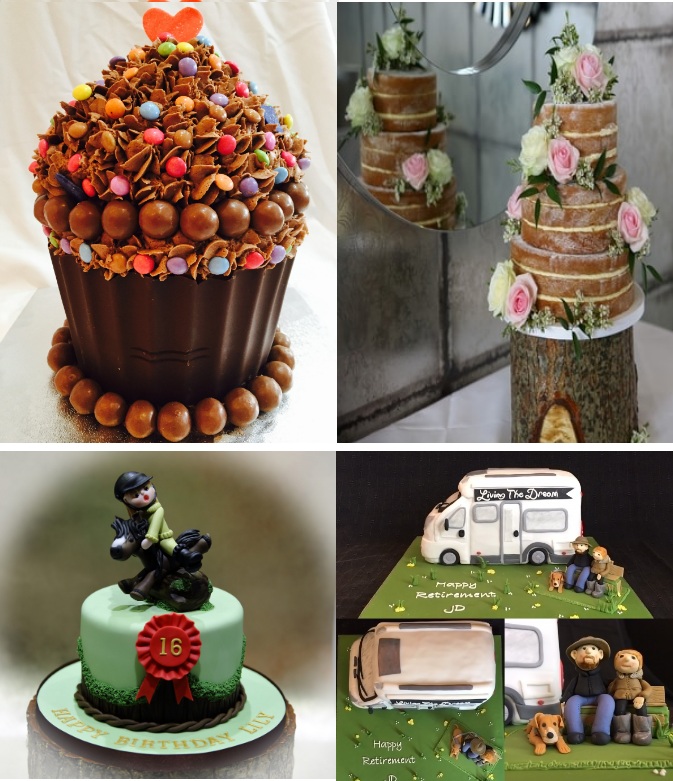 Mum's Bake Cakes consolidates all products from local cake shops and makes them available online. Basically, local bakers could place their products here and customers could access these delicious baked goods through the platform. As a result, they have hundreds of bakers and hundreds of products available. 
WHAT PEOPLE LIKE
OUTSTANDING CAKE CREATIONS.

Customers of Mums Bake Cakes are amazed at the products available here. The cakes are tasty, moist, and well balanced. Meanwhile, it is very pleasing to the eyes as it's professionally decorated. 

EASY ORDER PROCESSING.

They have a lot of products to choose from here that's unique from one another. Just key in the postal code and occasion of the cake. Now, just choose from the product listings provided. 
PRODUCTS
Birthday cake

Cupcake

Wedding cakes

Specialty cakes for any occasion
DELIVERY AND PAYMENT
Contact the shop to learn more. 
8. THE LONDON VEGAN BAKERY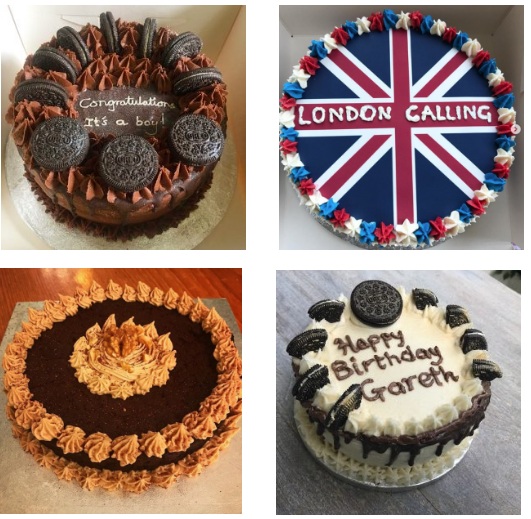 If you want to have a taste of some of London's finest cakes without having to feel guilty of its sinful ingredients, you can go ahead and satisfy your cravings at The London Vegan Bakery. The shop specializes in a wide range of vegan baked goods that are guaranteed to be truly delectable as the regular ones— better, even.
While the shop is still in the works of getting a permanent shop for you to visit, you may always avail their services as they also cater to events such as weddings, birthdays, anniversaries, etc.
WHAT PEOPLE LIKE
AFFORDABLE PRODUCTS.

The shop offers their sweet treats at very affordable prices without compromising the quality and taste. You can get one of their celebration cakes for as low as $40.

DIVERSE SELECTION.

The London Vegan Bakery does not limit their products to cakes alone. They also offer delectable cupcakes, loaves, cookies, doughnuts, and a lot more.
PRODUCTS
CAKES
LOAVES
CUPCAKES
COOKIES
DOUGHNUTS
COOKIE SANDWICH
BUTTERCUPS
DELIVERY AND PAYMENT
Click here for delivery information.
9. THE CAKE PARLOUR
The Cake Parlour is no stranger to having their award-winning designs feature on national and global bridal and sugarcraft magazines.
Every piece they create is made with the finest ingredients, meticulously crafted to be not only appetising to the taste but the eyes as well.
With their staff who are extremely professional when it comes to their services, they provide everything, from the initial consultation, where they offer the perfect designs suitable for the special occasion, to the final set-up of the cake.
WHAT PEOPLE LIKE
DELICIOUS CAKES. The Cake Parlour is most known for their amazing cakes that are as tasteful as they are eye-catching. In fact, a lot of the reviews for the shop depict how the customers can't help but keep coming back for more!
CLASSY DESIGNS. One of the shop's pride is their amazing and unique designs. The Cake Parlour's staff makes an effort to create one-of-a-kind designs, resulting in differing cakes for every customer. They take custom requests as well and the final design never disappoints!
PRODUCTS
Wedding Cakes
Celebration Cakes
Miniature Cakes
Cupcakes
Cookies
Macarons & Meringues
Fondant Fancies
Cake Pops
DELIVERY & PAYMENT
Their deliveries to Central London costs £75.00. Delivery charges outside are quoted individually. And as for the payment, the Cake Parlor requires a £200.00 non-refundable deposit for orders over £500.00 and a 50% deposit for orders under £500.00.
10. FREDDIE CAKES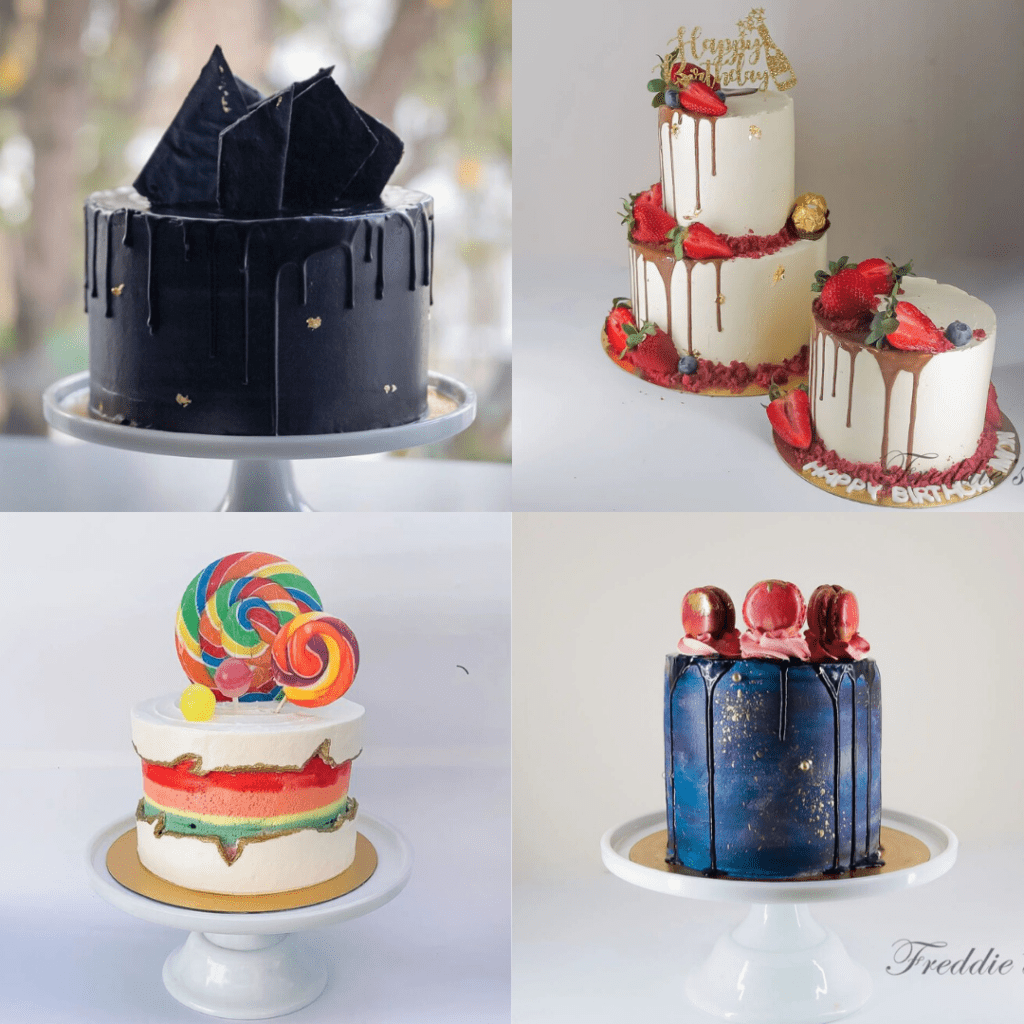 The team behind Freddie's Cakeshop prides themselves on the craftsmanship that goes into every cake the shop puts out. The team is meticulous in every step, from baking the cake to designing it.
Another great bonus to choosing Freddie's is that they make sure that every order makes it to the customer safe. They also keep in mind any requests that customers may have, which they have been praised for in the past.
WHAT PEOPLE LIKE
GOOD CUSTOMER SERVICE. ]Freddie's Cakeshop, despite of the lockdown imposed in the area, continues to serve their customers. Not to mention that their delivery staffs are very helpful and considerate to the customers who often makes a mistake when it comes to placing their orders.
DELICIOUS CAKES. Everything from Freddie's is handmade. They aim to liven up the customers expectations or even surpass it with the taste of their products that makes the customers crave and come back for more.
PRODUCTS
DELIVERY & PAYMENT
Same day delivery service runs from Monday-Saturday. Orders will need to be placed before 6pm to ensure a same day delivery. Any orders placed after 6pm will be delivered the next day between 11am & 3pm.
11. RACHELLE'S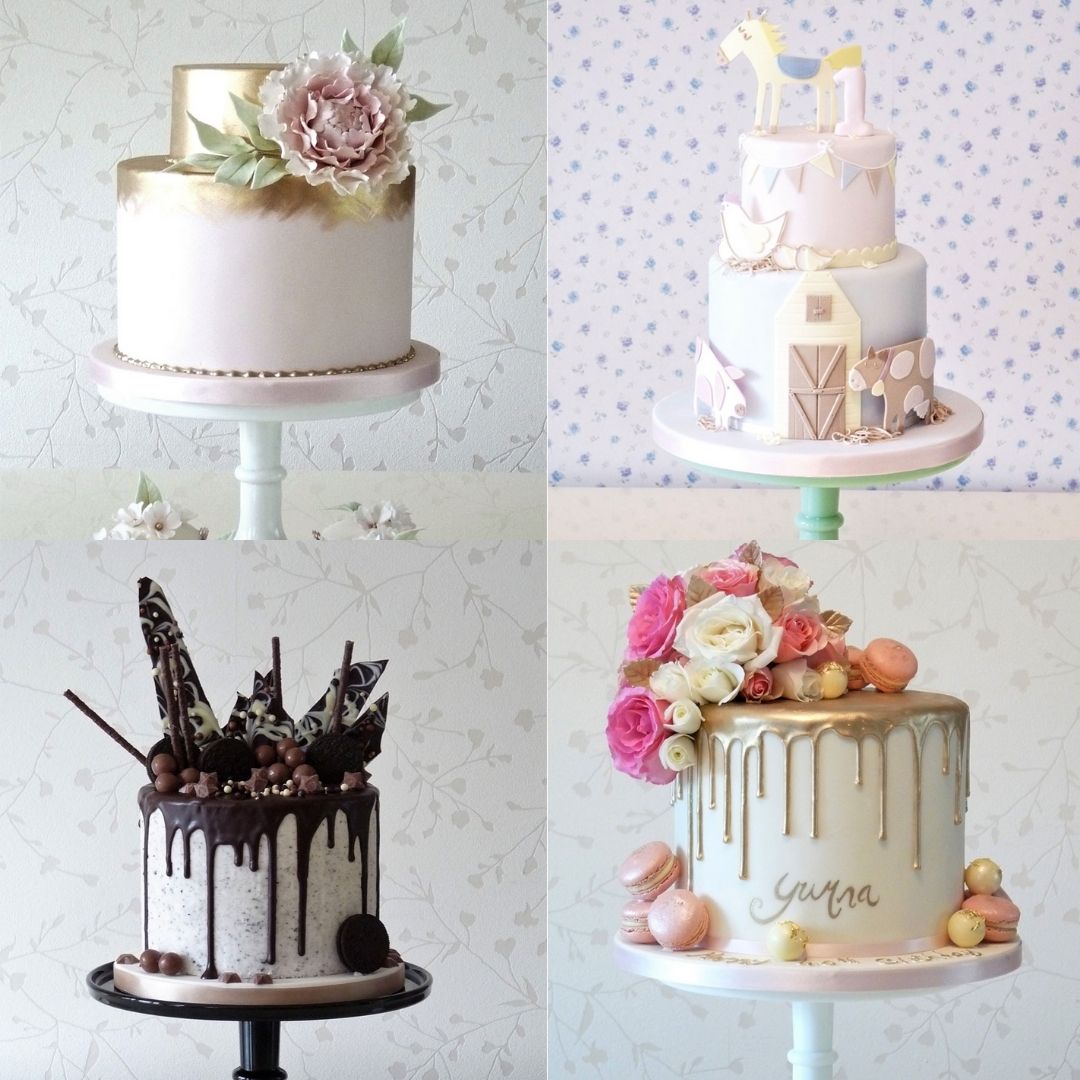 With over 15 years of servitude, Rachelle's is definitely a great choice for amazing cakes for any occasion! Partner it up with their cupcakes and other sweets, then you have the perfect setting for a dessert table.
Take a look at their available flavours and dates to deliver, and order yours now!
SPECIALTY
Edible Cake Masterpieces
SELECTION SIZE
Medium
STARTING PRICE
Contact shop for quotation
DELIVERY FEE
Delivery fee is calculated upon ordering
WEBSITE
http://www.rachelles.co.uk/
SOCIAL MEDIA
CONTACT DETAILS
Email: [email protected]
Studio: 0208 7643327
Mobile: 07958 714672
WHAT PEOPLE LIKE
Bespoke Cakes – If you feel like you want a more personalized cake design, then opt for Rachelle's bespoke cakes! Have them make your ideas come to life, all from scratched designs. Contact their bakers for more details.
Wide range of flavors and fillings – Don't settle for regular flavors and fillings, take a look at Rachelle's wide range of selection. And if you have special requirements like allergies that they need to know, make sure to tell them beforehand so they can customize the ingredients.
PRODUCTS
Wedding Cakes
Party Cakes
Cupcakes
Minicakes
Cookies & Confections
Sweet Tables
DELIVERY & PAYMENT
Payment details are given upon ordering
12. CAKE DROP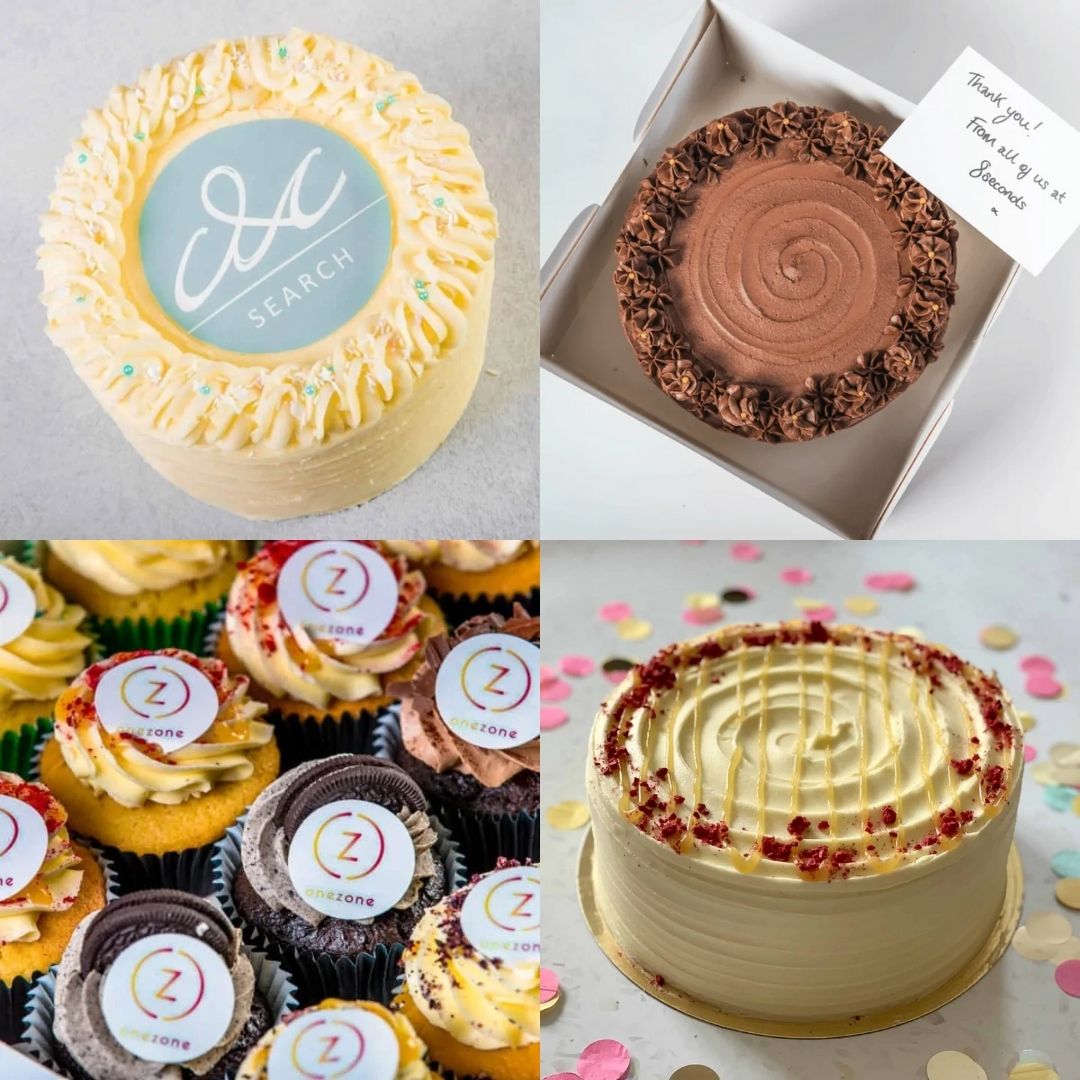 Cake Drop is known for making freshly-baked artisan goodies that will not only feed your eyes, but also satisfy your stomach. Treat your friends, family, and even workmates, with delicious and mouth watering desserts! Check out more of what Cake Drop can offer on their website, and don't hesitate to ask question or contact them for inquiries.
WHAT PEOPLE LIKE
VEGAN AND GLUTEN-FREE OPTIONS. If you're not sure about everyone's taste or allergies, then opt for Cake Drop's vegan and gluten-free option. With this, you can ensure that almost every guest can enjoy the desserts or the cakes you give as gifts.
BESPOKE DESIGN. What makes Cake Drop an amazing option for cakes is that you can have them make one 100% to your liking! They offer custom-made cakes and delicacies in case you have a specific design or budget in mind. For any more inquiries, they can be contacted through email or phone.
PRODUCTS
Corporate Gifts
Christmas Cakes
Monthly Cake Days
Employee Birthday Cakes
Cakes for Career Milestones
Cookies
Treats
DELIVERY & PAYMENT
Payment for all packages can be made by credit or debit card through the website.