Sydney is one of the places where great pastry chefs reside. As a matter of fact, one famous reality cook off show is shot here. The series showcases lots of highly skilled individuals to create and recreate different kinds of desserts, primarily delicious cakes. No doubt, many people in Sydney enjoys creating tasty sweet treats not only as a hobby but also for a living. Check out the list below so you will have an idea where to go to next in case you need to satisfy your cake cravings.
1.     CAKES ONLINE AUSTRALIA

Cakes Online Australia first went live in 2005. Since then, the online-based shop has unfailingly delivered on their promise to provide delicious cakes and other sweets.
They cater to the entirety of the Sydney area, bringing sweetness to residential and corporate clients alike.
SPECIALTY

Cakes for any celebration

SELECTION SIZE

Moderate

STARTING PRICE

$50.00

DELIVERY FEE

Calculated at checkout

WEBSITE

SOCIAL MEDIA

CONTACT DETAILS

Phone: 1300 783 506

Email: [email protected]
WHAT PEOPLE LIKE
ANYTIME, ANYWHERE. As their name suggests, Cakes Online Australia is a sweet shop that does most of its operations online. And since the internet never sleeps or closes, Cakes Online Australia is open to take on any order at any time of day. Even the middle of the night!
BROWNIE POINTS. Cakes Online Australia aspires to create a solid connection between old and new clients alike, and it's only right to strengthen this connection by offering loyalty points that you can build up to acquire discounts on your next orders.
PRODUCTS
Chocolate Cakes

Fruity Cakes

Cheesecakes

Gluten Free Cakes

Slab Cakes

Mini Delights
DELIVERY AND PAYMENT
Orders placed before 2pm can be delivered on the next business day. The shop accepts payments made through PayPal, Visa, Mastercard and American Express.
2.      CAKE MAIL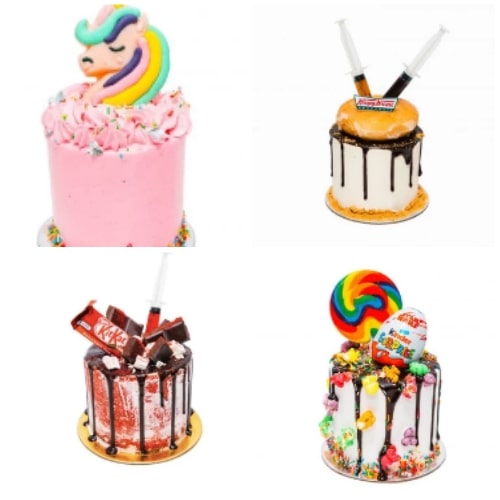 If you browse through the collection of Cake Mail, you would notice that they really bring their best effort in decorating cakes so they would be appropriate for any kind of occasion. They have a large collection of fancy and playful cake designs that would be perfect most especially for themed birthday parties. If you want to know more about their cake collection, make sure to visit their website.
WHAT PEOPLE LIKE
CUSTOMIZED CAKES. The cakes that the Cake Mail creates have variety of designs depending on the theme of the celebration or the preferences of the client. They may be in rainbow colors, they may have extra edible items, or they may come in multiple layers.
PRODUCTS
Personalized Cakes –  $45 to  $55
DELIVERY AND PAYMENT
Visa, PayPal, Mastercard, American Express
3.      CAKES 2 U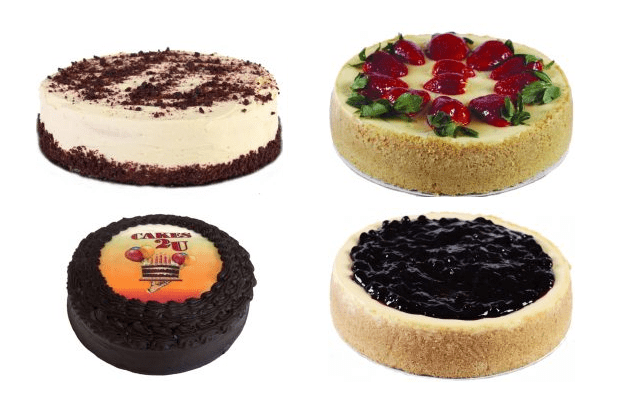 Cakes 2 U is an online cake shop that offers a large scale of cakes and cupcakes. These pastries may be in typical designs or exotic flavors. They also come in different sizes. Some have novelty designs, some come in simple layout but flavorful taste. Whatever cake need you may have, Cakes 2 U promises to always provide you with the best one.
WHAT PEOPLE LIKE
ALLERGEN CAKES. Some cake ingredients may be delicious but could also cause allergies to whoever eats it that is why Cakes 2 U is extra careful about this. On their website you will see a list of some allergen-free cake products that are safe and equally delicious.
PRODUCTS
Dessert Cakes
Cheesecakes
Fruit Cakes
DELIVERY AND PAYMENT
The shop delivers from Monday to Friday, from 8AM-3PM and on Saturdays, 7AM-12NN.
4.      GOURMET CAKE EXPRESS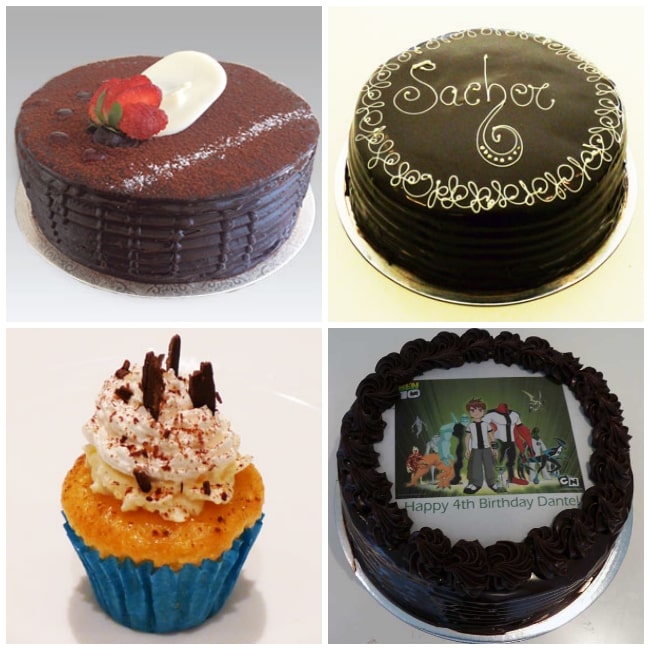 Gourmet Cake Express is committed in delivering fresh, delicious cakes to the entire area of Sydney. Since 1994, the team has never failed to provide excellent quality of service that is why many of their customers keep on coming back and order more and more cake products to them. They build not only trust among each other but real good relationship.
WHAT PEOPLE LIKE
VARIED CAKE SIZES. Of course each and one of us has different preferences when it comes to food, especially cakes. Some would love to have a grand, sophisticated one, while other prefer small, cute cupcakes so it would be easier to taste them and they come in handy. Gourmet Cake Express understands this that is why they create cakes of different sizes and designs that will perfectly suit all possible preferences that their customers might have.
PRODUCTS
Large Cakes – $45 to $150
Slab Cakes – $89 to $265
Cupcakes – $15 to $30
DELIVERY AND PAYMENT
Cash, EFTPOS, Visa, Mastercard, AMEX, Diners
5.      PASTRY PERFECTION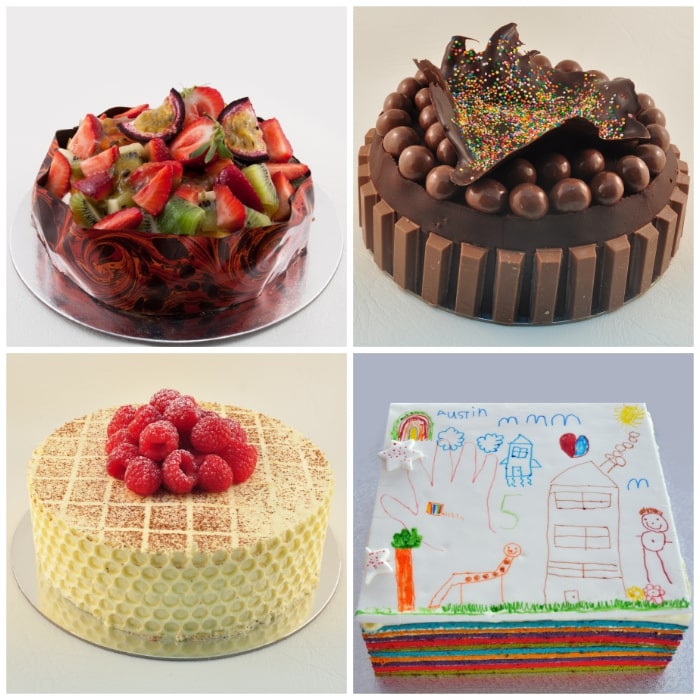 Pastry Perfection was founded by Phillip Craig in 1996 with the goal of helping address the demands of hotels, restaurants, event places, etc. with regards to pastry products. The team sees the business as the one who will provide high quality standards in the industry of cake-making and their objective is to exceed what is expected of them. True enough, the products that the shop makes really stand out among their other competitors, not only in taste but also in presentation.
| | |
| --- | --- |
| SPECIALTY | Premium cakes |
| SELECTION SIZE | Large |
| STARTING PRICE | Starts at $44.00 |
| DELIVERY FEE | Calculated at checkout |
| WEBSITE | https://www.cakesdelivered.com.au/ |
| SOCIAL MEDIA | FB:https://www.facebook.com/Pastry-Perfection-323071291101011/ |
| CONTACT DETAILS | 02 9874 4922 |
WHAT PEOPLE LIKE
VALUE FOR MONEY. It is very important to the team of Pastry Perfection that their customers are always satisfied with their orders. Through their delicious cake products, they want them to know that they appreciate every centavo that their beloved clients spend on each order that they make that is why they always make sure to provide excellent quality of products and services that their customers truly deserve.
SPECIALS. The shop prides itself with their special cake products that are originally created and conceptualized by their ever talented and creative team.
PRODUCTS
Premium Cakes – $44 to $116
DELIVERY AND PAYMENT
PayPal, Visa, Mastercard, Eway
6.      ZUCCHERO'S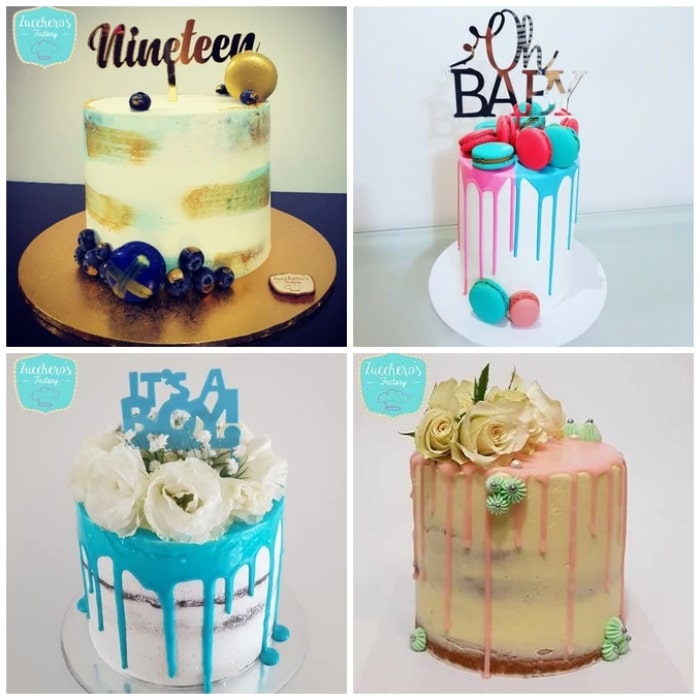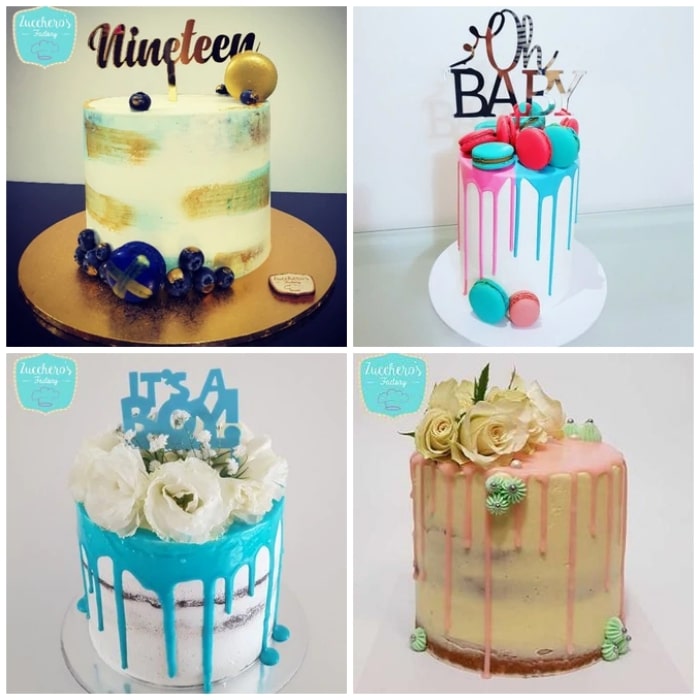 Zucchero's is a relatively young cake shop having been established in 2004. It promises to offer premium quality of cake products that would be perfect for any kind of event. Each cake that Zucchero's sell are carefully created, designed, and packaged so it will arrive at the delivery address in best condition. All their cake frostings are also made from scratch so you would be guaranteed that all cakes are originally only by their creative team.
WHAT PEOPLE LIKE
TASTY PASTRIES. The team of Zucchero is very strict when it comes to creating their cakes, not only with the design but most especially with the flavors. They want their products to be always delicious and remarkable so anyone who would taste it will always come back for more.
SAME DAY DELIVERY. The shop also accepts last minute orders so no need to worry if you forgot to place your order ahead of time. Just make sure that you settle your orders not later than 11am to avail this perk.
PRODUCTS
Birthday Cakes – $140.00 to $400.00
Occasion Cakes – $140.00 to $300.00
DELIVERY AND PAYMENT
AMEX, Mastercard, PayPal, Visa
7. CBD CAKES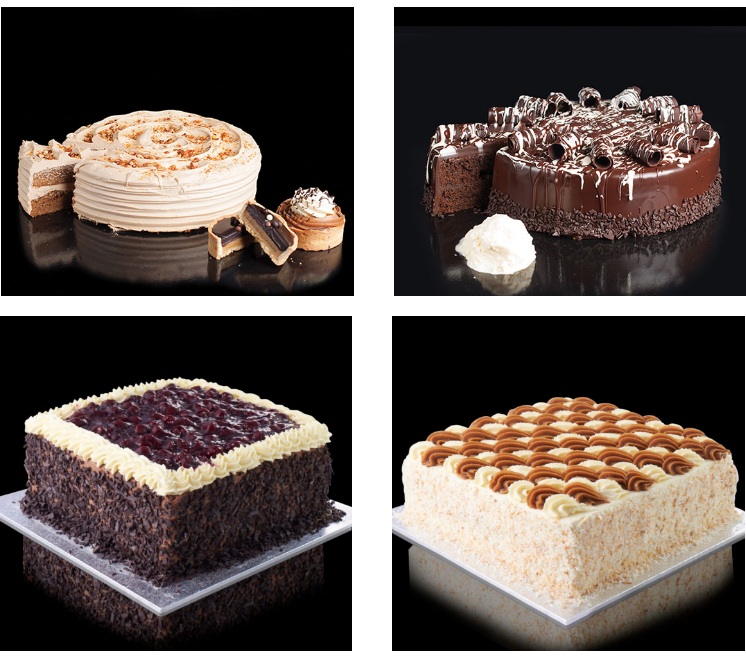 CBD Cakes is yet another crowd's favorite not only for their cakes but for their pastry products in general. Their cakes vary in flavor and design, most especially when holidays are coming up. 
They unleash their creativity and decorate their cupcakes depending on the current celebration or occasion. So, it would really be a nice option for gift especially during the holidays.
WHAT PEOPLE LIKE
ORIGINAL PRODUCTS.

All of the pastry products sold at CBD Cakes are guaranteed to be in the best quality as the shop implement strict quality control of all of their ingredients and they make sure that their products are originally and uniquely created.

AFFORDABLE CAKES.

Who would have thought that a bakeshop that offers delicious and premium cakes can actually offer their products at very affordable prices? If you get to taste their creations, you will think that they are very luxurious but surprisingly budget friendly.
PRODUCTS
SPONGE CAKES
CHEESECAKE
MUD CAKE
CUSTARD
MOUSSES
TARTS
DELIVERY AND PAYMENT
The shop accepts Visa, Mastercard, AMEX, PayPal.
8. LOOMA'S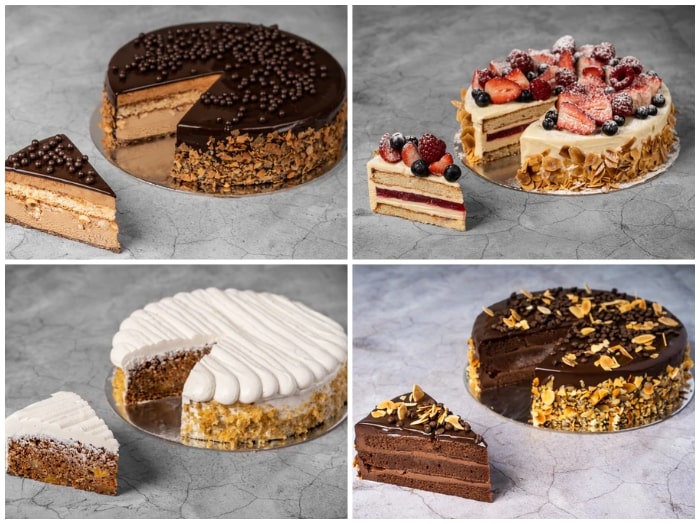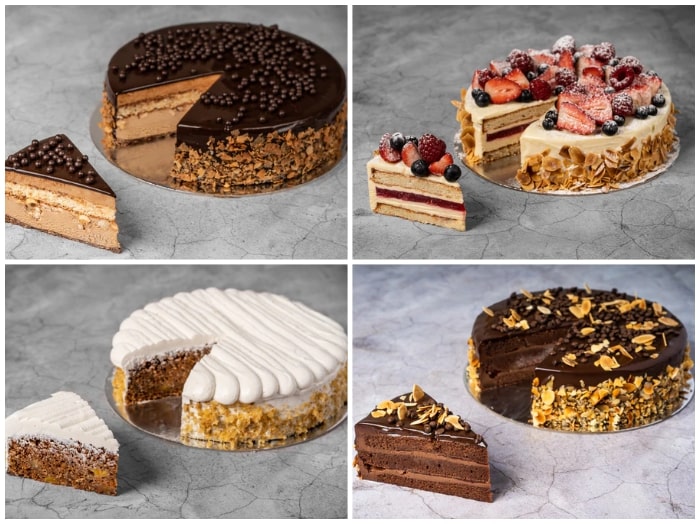 Looma's specializes in gourmet quality cakes and cupcakes. The founders of the shop felt the need to establish a business that will provide premium quality of cake products and services to the area of Sydney that is why with their expertise and passion in cake-making, they decided to create Looma's. The shop also guarantees that your cake orders will arrive at the delivery address in best condition as they carefully hired professional drivers to take over the delivery.
| | |
| --- | --- |
| SPECIALTY | Gourmet cakes and cupcakes |
| SELECTION SIZE | Large |
| STARTING PRICE | Starts at $32.00 |
| DELIVERY FEE | Calculated at checkout |
| WEBSITE | https://www.loomas.com.au/ |
| SOCIAL MEDIA | FB:https://www.facebook.com/pages/Loomas/255352624521764 Twt:@ |
| CONTACT DETAILS | (02 8774 6817) |
WHAT PEOPLE LIKE
LARGE COLLECTION. The shop wants to be always readily available for each cake needs that their customers may have that is why they see to it that they have  various kinds of cake products to offer their customers such as fruit cakes, Halal cakes, cupcakes, etc.
VEGAN OPTIONS. No need to worry if you are living a vegan lifestyle because with Looma's healthy options, you will be able to taste vegan and gluten-free cakes and cupcakes.
PRODUCTS
Chocolate Cakes –  $60 to  $65
Vegan Cakes –  $65
Fruit Cakes-  $ 32 to 75 $
DELIVERY AND PAYMENT
Contact shop for more information.
9. SUGAR PRINCESS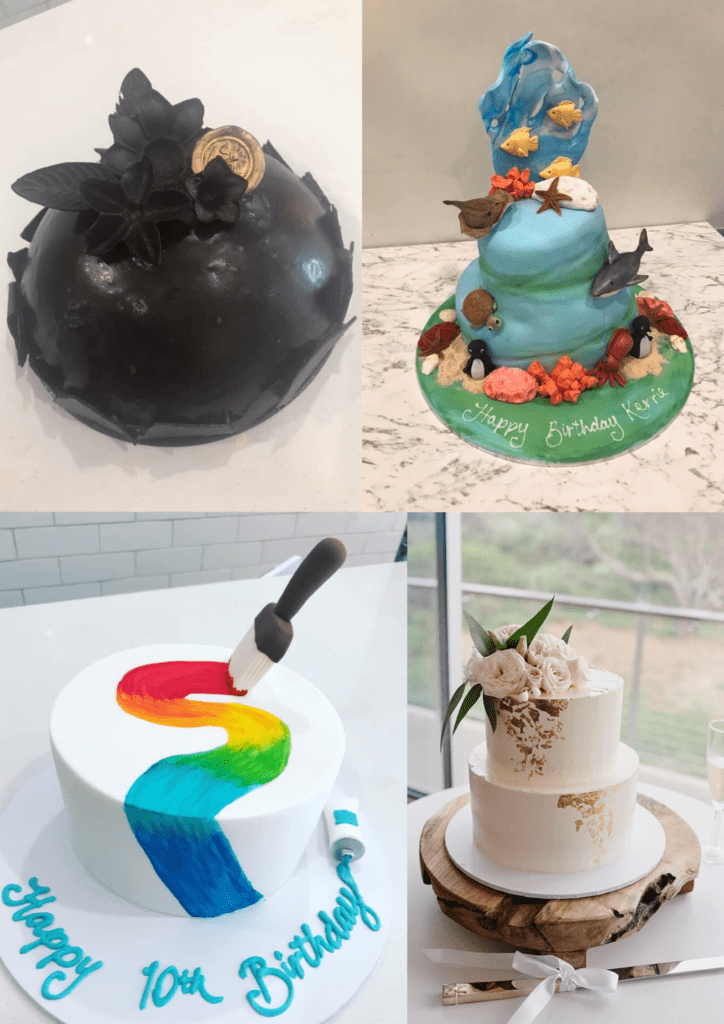 Sugar Princess is a boutique patisserie most known for their creative designs. Their cakes, cupcakes, and other sweets are as much of a treat to the eyes as they are to the palate. 
The patisserie offers cakes for all occasions, from weddings, to birthdays, or simply "just cause"! Hit them up today so you can treat yourself to their yummy treats.
WHAT PEOPLE LIKE
EYE-CATCHING DESIGNS. Sugar Princess prides itself on its stunning cake designs. They take into consideration the client's requests as well as the occasion before bringing art to life through their desserts. You won't ever find a bore in their cake designs.
SPECIALTY CAKE FLAVOURS. Tired of vanilla cream? Want something more exciting than chocolate? Sugar Princess has a long list of specialty flavours that can excite just about any palate. From red velvet, to carrot cakes, to pear and cinnamon — they've got them all.
PRODUCTS
DELIVERY AND PAYMENT
No delivery fee is applied to orders in the northern beaches.
10. BABY GIFT BOX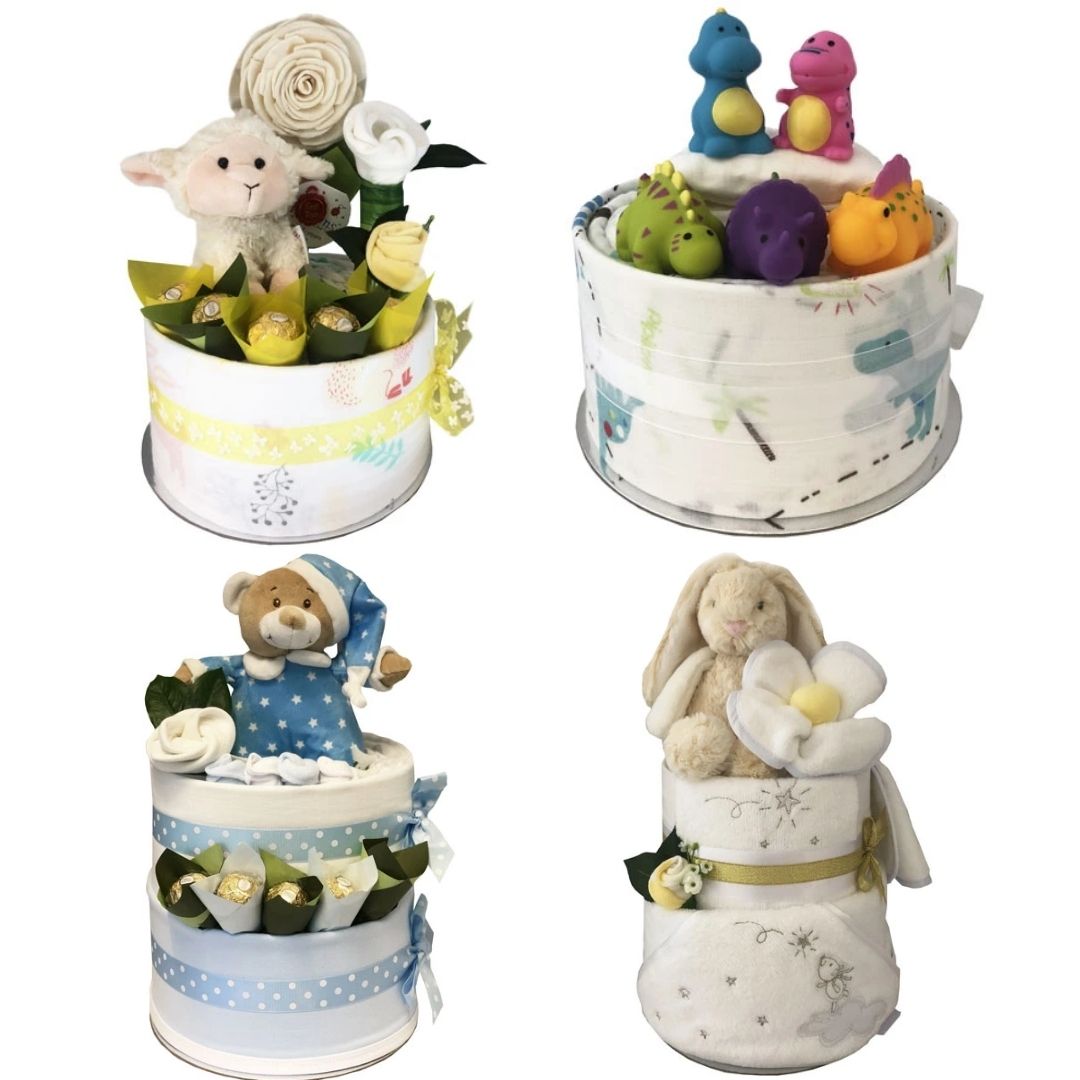 Baby Gift Box is considered to be one of the leading nappy cake and baby git supplier in Australia, that ships not only in the country, but overseas as well!
WHAT PEOPLE LIKE
Fast Express Delivery – Baby Gift Box can assure that your orders be delivered the same day you order them with their very own fast express delivery! Avoid hassle transactions, make sure to order at BabY Gift Box for the best transaction ever.
Flawless Gift Experience – If you want high quality products at the best price, then Baby Gift Box is definitely the best option for you. They boast years upon years of experience that reflects on their amazing customer service. You deserve the best, so you deserve to have Baby Gift Box serve you!
PRODUCTS
Nappy Cakes

Baby Hampers

Baby Baskets

B

aby Shower Gifts

Baby Gifts

Other Gifts
DELIVERY AND PAYMENT
AMEX, ApplePay, MasterCard, PayPal, VISA